Are you longing to start a tech career in Nigeria but not sure of the right one? There are multiple available tech skills in Nigeria but to gain profitability, you just have to choose the best one. But how? This article will reveal to you the list of the 5 best lucrative tech skill you should learn in Nigeria.
Whether you want to work as a freelancer or work for a company, this list is for you as it will explain which part is mostly suitable for each case.
What is a tech skill?
A tech skill is the knowledge and ability to perform tasks relating to electrical, mechanical, IT and other sectors of the tech industry.
According to investopedia, the technoloy sector comprises of business that sell goods and services in electronics, softwares, computers, AI, and other industies relating to IT.
The tech industry is incredibly rising and dominating the global economy. As everything is tilting from analog to digital, demands for various tech skills has never been on the rise. From graphic design, to video editing, to web/software development to hardware repairs, there are dozens of profitable skills in the tech industry you can explore on.
Depending on major factors, some skill may be more demanding or profitable than others. In Nigeria, graphic designing is more celebrated than cyber security. That's not because cyber security is not important, but because businesses in Nigeria do not really see the importance of paying to protect their online presence. So when thinking of learning a lucrative tech skill in Nigeria, you have to put some factors into consideration to make the right choice. Here are some of those factors.
Factors to consider when choosing a tech skill in Nigeria
Passion: Yeah, if it could be anything let it be what you love or see yourself doing. Don't let anyone, whether a friend or even your parent influence your choice. The truth is, if you snub your passion to something else, you will always be drawn to it. And it will which will divide your attention.
Location: Location matters a lot when choosing any career including tech. What type of tech products do people in your business location mostly use or demand for? How much can they pay to get it done? Do they often trust an amateur over a certified professional or a freelancer to handle it or do they prefer a freelancer over a company? Such questions will help you in choosing the right lucrative tech skill in Nigeria.
Competition: Along with all these, you also have to check the level of competition that accompanies a particular skill in a target location. For example, graphic design is a highly competitive skill which require one to be very creative to excel in it. Knowing the competitiveness of a skill will enable you to apply the right strategy in getting clients.
List of 8 lucrative tech skill in Nigeria
6. Home automation – Smart home technician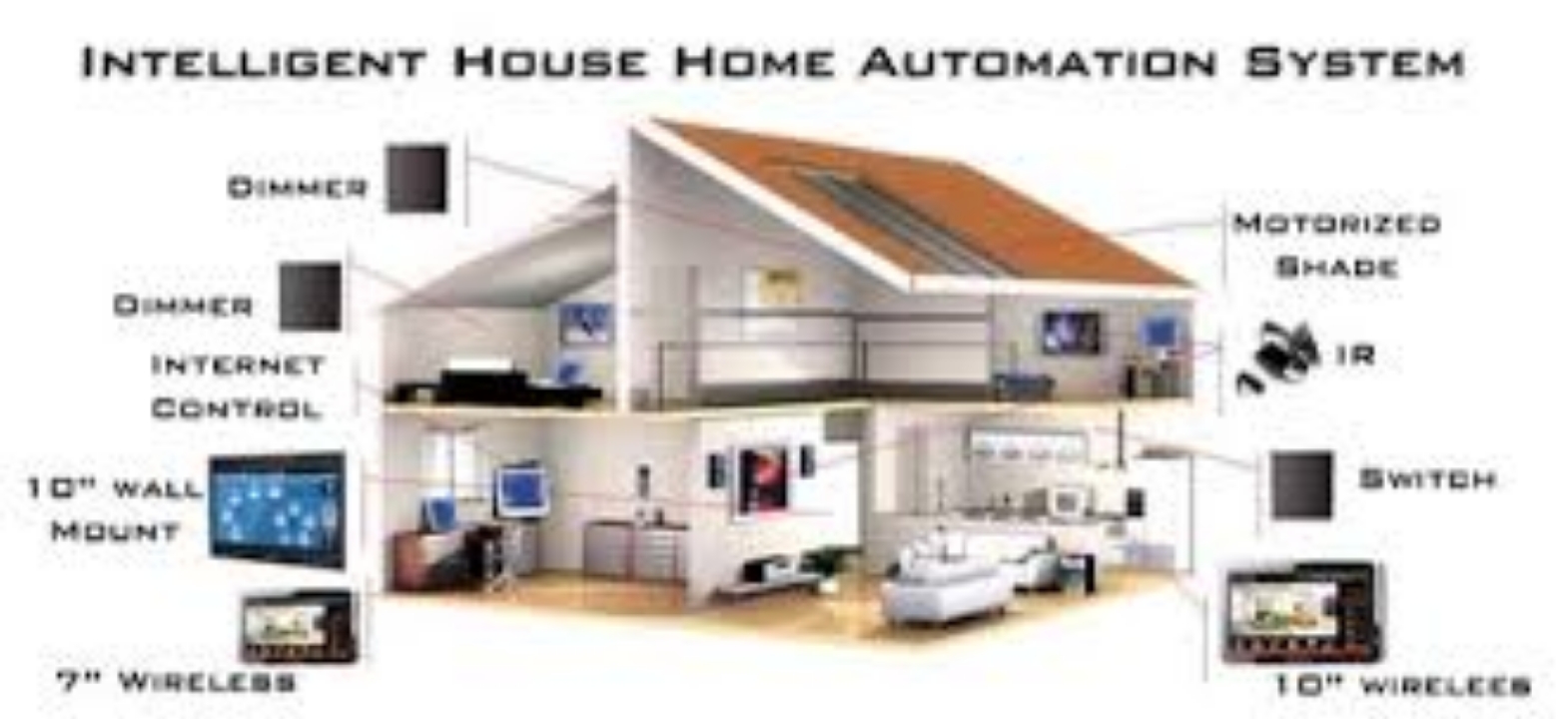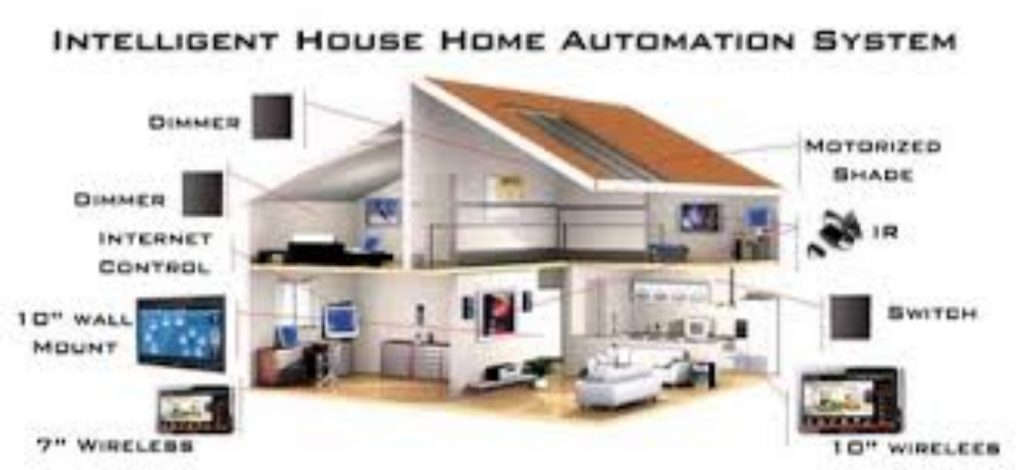 Home automation or domotics deals with the building and installation of smart control systems for homes. This smart control installations will monitor and control home Electrical/electronic equipments such as lightings, power supplies, thermostats, TVs etc automatically.
A person involved in home automation can be called an "automation engineer" or "smart home technician". Their duties include working with digital gadgets that allows people to control power, temperature, and monitor security within their homes.
Although this appears to be a new and emerging tech skill in Nigeria (being a 3rd world country), but I tell you, this skill is very profitable. It in fact, it can become one of the most lucrative tech skill in Nigeria if the Lagos smart city will be completed.
Home automation also includes installation of smart security systems like automatic fire alarms, automatic gates opener, CCTVs, smart doorbell cameras, smart locks etc. These systems are computerized in way that they are integrated into your smartphone giving you the ability to control them using your smartphone.
For e.g, you can control or view the current status of certain home appliances with your smartphone, at any location. You can turn on/off the power source, light, TV, etc by just clicking on a button on your smartphone. Or you don't have to manually change over the power source from PHED to inverter or to generator. An automatic change over and automatic phase selector system will do that for you. Smart home technicians can make all these possible.


All those big houses and mansions own by rich personalities in the country highly need things like this and are willing to pay to make their homes smart. But lot of them do not know about the existence of such systems. If you have the skill, rather than sitting back and expecting to get employment, you can reach out to them or connect with contractors or construction professionals and enlighten them about such. Am sure you'll get a positive response.
5. Solar power installation – Solar technician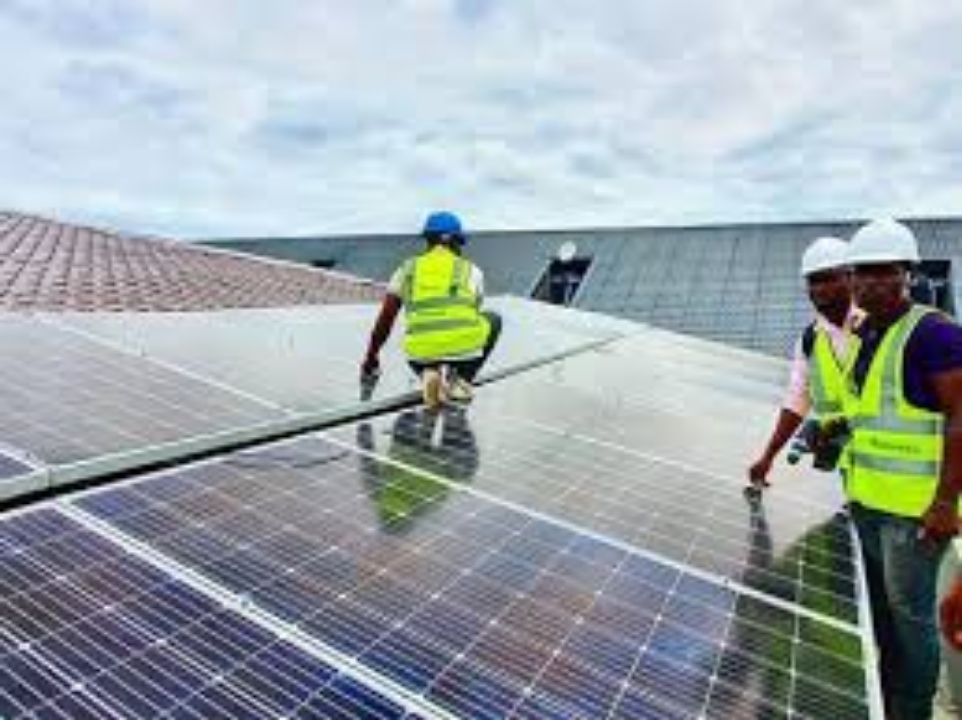 Solar panel technicians are responsible for assembling, installing, and maintaining solar panel systems on rooftops or other structures.
This kinds of jobs are rapidly growing not just in Nigeria, but around the world. If you've noticed, many roofs and tank tops in Nigeria are occupied by solar panels. It's the current trend in the tech power sector. With the global transition from fossil fuels to renewable energy, solar panels are currently leading the way and are gradually replacing the conventional home generators. This makes solar installation a high demanding and lucrative tech skill in Nigeria.
Solar technicians are also responsible for installing special types of power supplies called inverters. During the day, the energy from the solar panels charges the inverters. When it night, the inverter becomes the power source.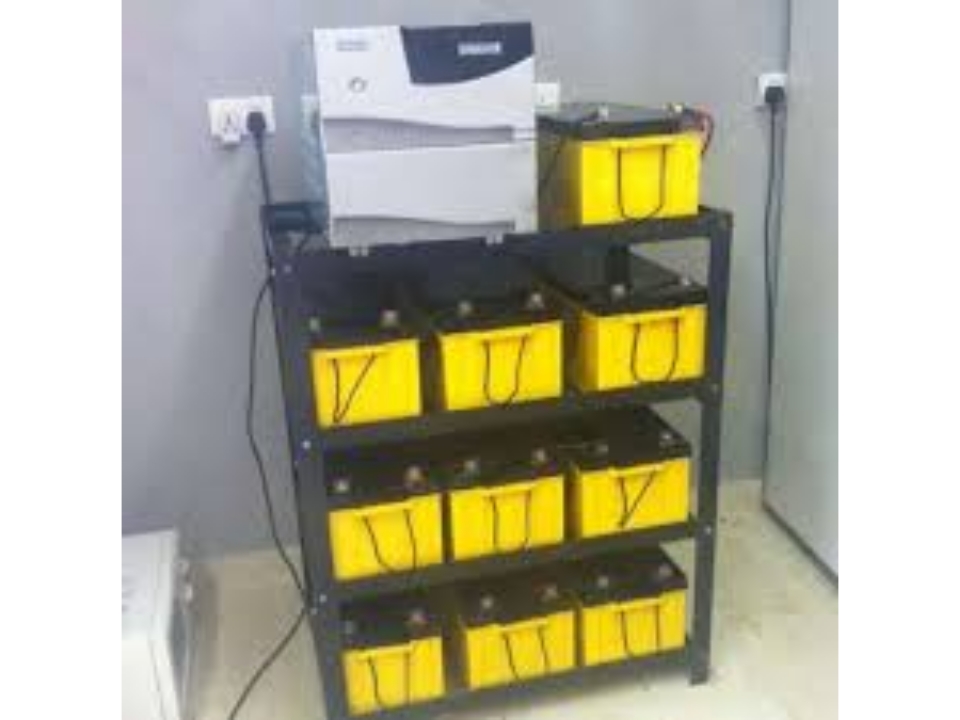 4. Phone Repairs/Maintenance – Phone technician
A mobile phone technician troubleshoots and fix issues concerning phones and other mobile gadgets like MP3 players, headsets, digital watches etc. They replace damaged parts and components such as batteries, LCD screens, keypads, buttons. It may surprise you to hear that this is the most lucrative tech skill in Nigeria, in the hardware aspects.
If you are among those who normally look down on phone technicians in Nigeria or see the skill as inutile. You are not alone. I had a similar view some time back.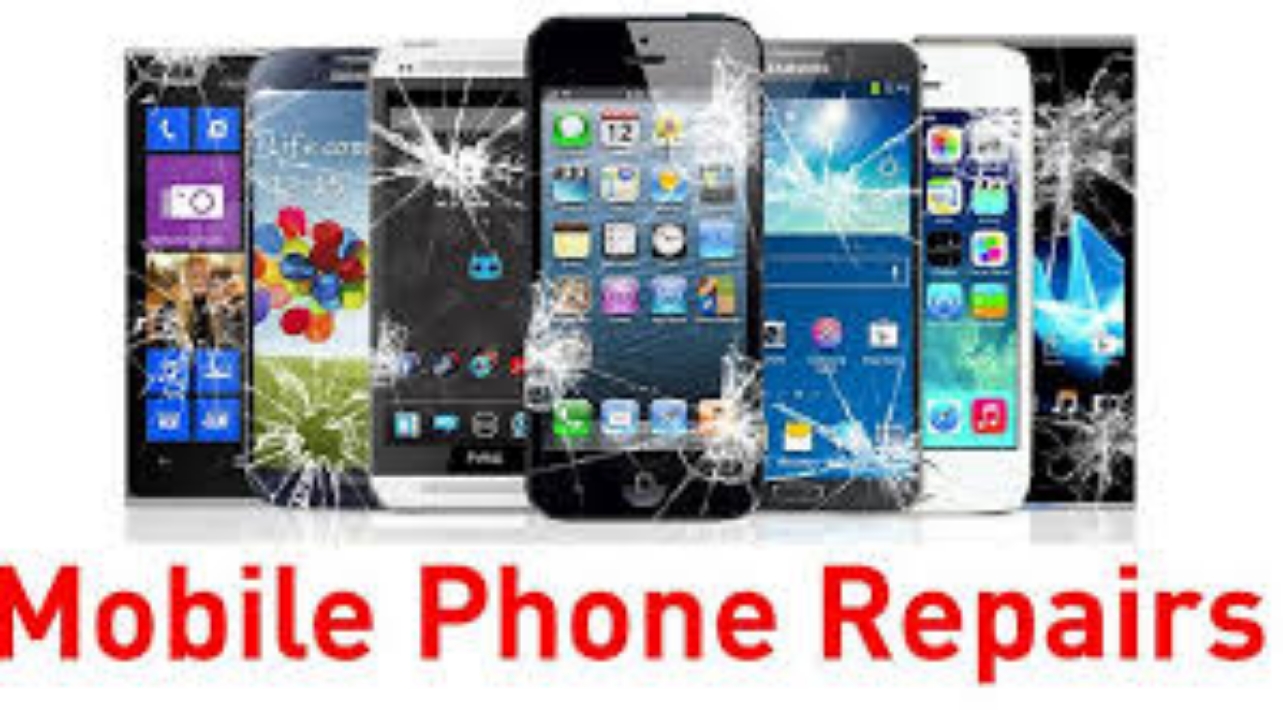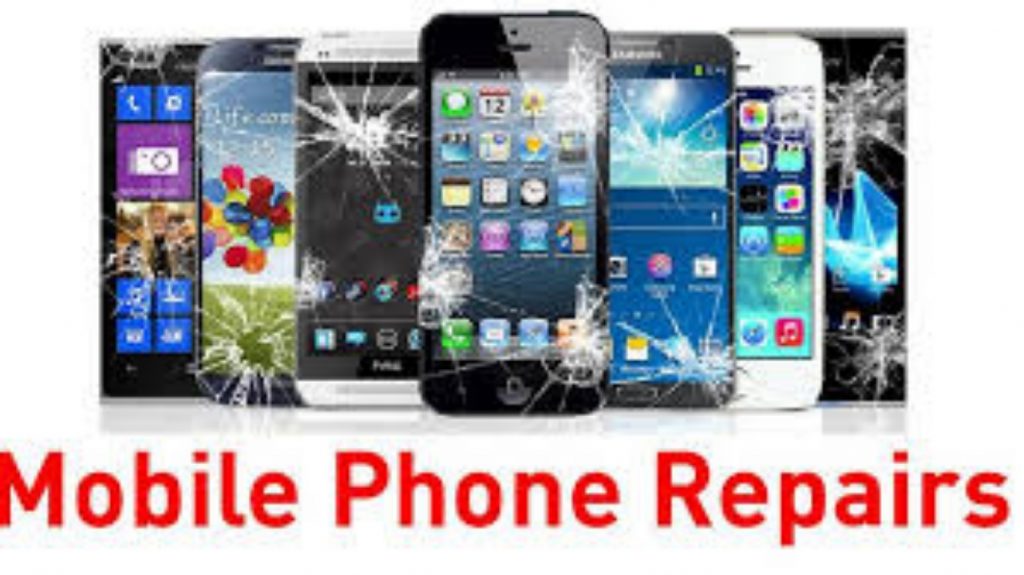 The truth is that, it was the case back then when people were still using those Nokia 1100, Xpress music, Asha400, and Motorola phones. In this modern era, we now have smartphones. Mobile gadgets are advancing in technology and are getting more and more expensive, also making the cost of both it maintenance and repairs to skyrocket
From my experience. Phones repairs is most likely the most lucrative tech skill in Nigeria; speaking of self employment. Let me tell you the secret.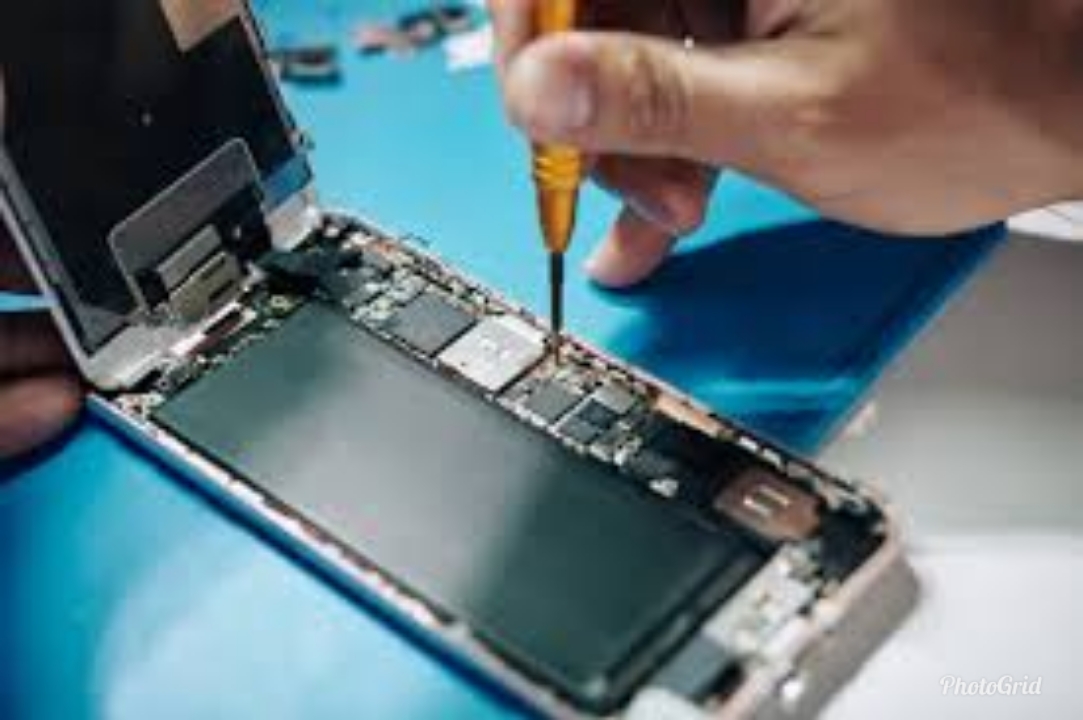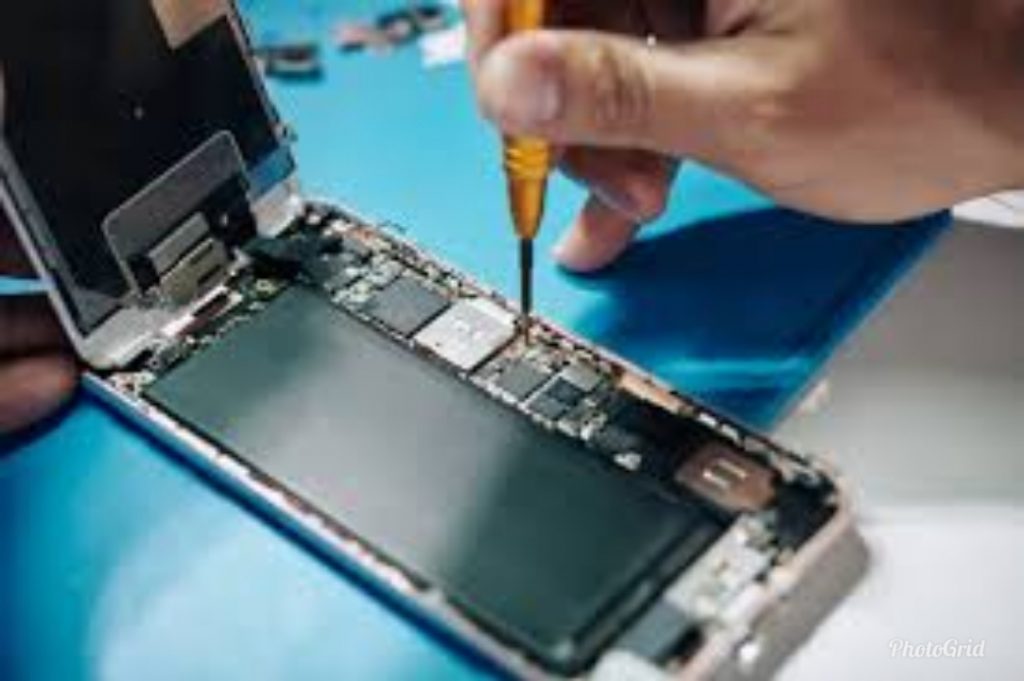 Phone repairs is not just about replacing phone hardware parts likes charging port, screen. In fact, the section of phone repairs that pays the most is the software aspects. This involves flashing of phones, unlocking, rooting, upgrading OS, backing up/restoring data, software installation, virus removal, tracking lost phone, and lot more. Based on my experience on phone repairs, each of these jobs cost no less than 3k for a high-end smartphone.
3. Graphic design – Graphic designer
Graphic design is the most diverse field in tech and no doubt one of the most lucrative tech skill in Nigeria. It a very broad area to venture on if you're longing for a tech career in Nigeria. It involves someone with creativity to richly succeed as a freelance graphic designer in Nigeria .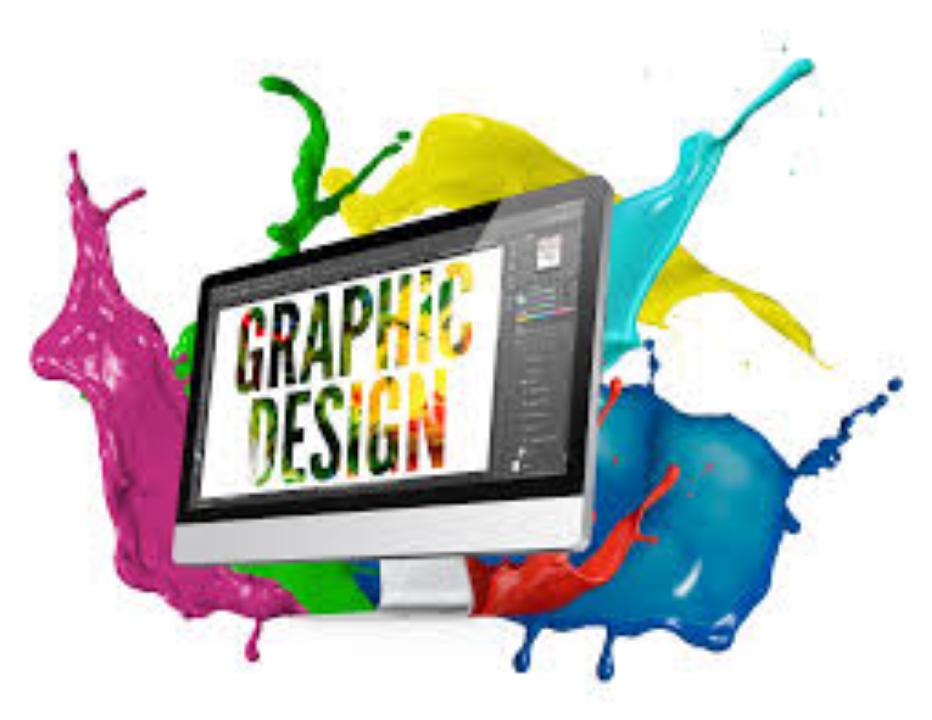 Graphic designers use computer softwares to create visual concept that communicate messages and ideas through typography, imagery, colours, and forms. These visual concepts are not limited to; creating vector illustrations, editing photos, crafting 2D and 3D arts, painting beautiful portraits, and designing layout systems (such as one used for web and software UI).
You only need a laptop or even sometimes you could use your smartphone to be a graphic designer. Once you have the appropriate softwares install on your device, your good to go.
Categories in graphic design
As a graphic designer, you can work in any of these categories:
A Package Designer You create and design packaging for marketing and/or products. Examples are books, magazines, product labellings, shipping cartons, etc.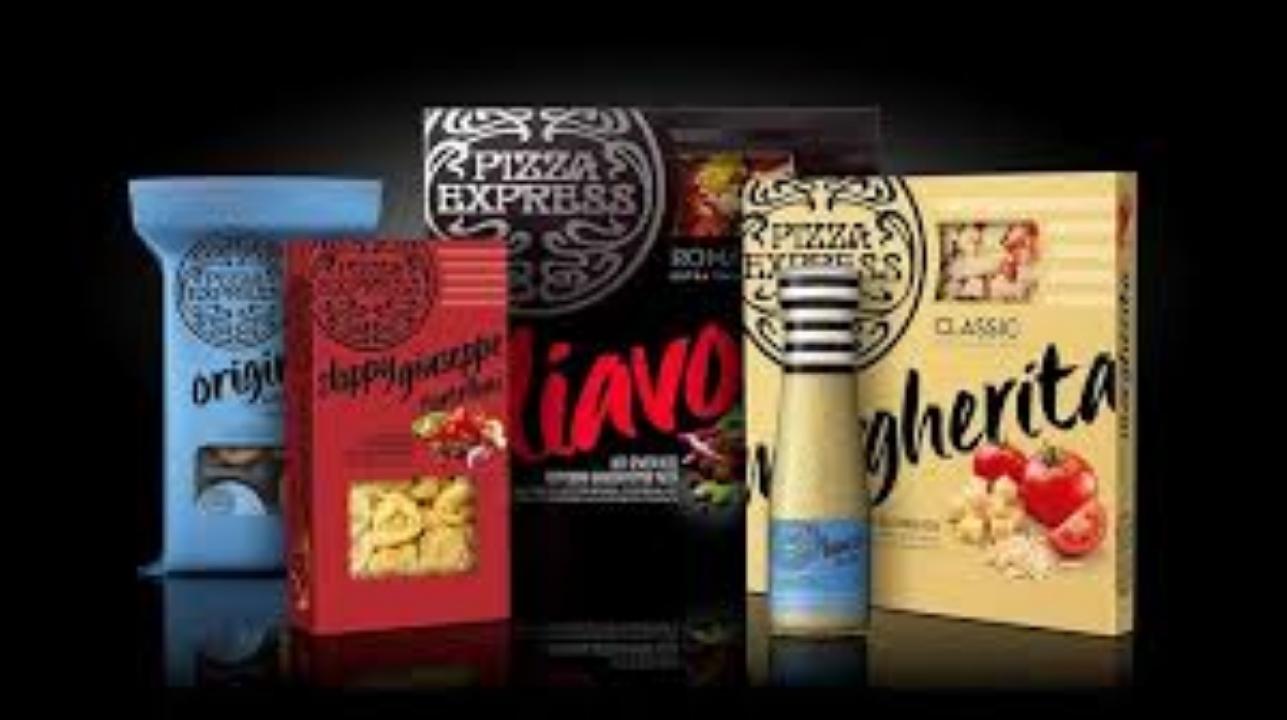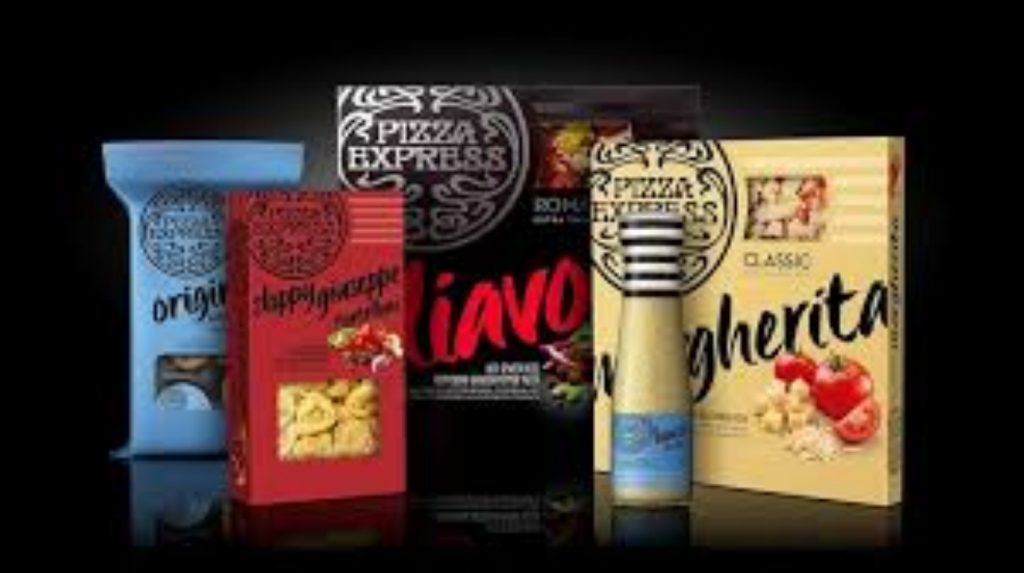 A Brand Identity Developer You develop brand identities for various organizations.
A Visual Image Developer You create images and designs through 3D modeling, photography, and image editing.
A Visual Journalist Among other things, you create informational graphics known as infographics. This can be for print or digital application.
A Broadcast Designer: You create visual designs and electronic media that are used in television productions.
A Logo Designer You create the visual expression of the organization's key message or value. This is also a key aspect of brand identity – though in identity design, you carry the logo and design identity forward for all branding materials.
An Interface Designer You develop graphical user interfaces and usually work for web development companies.
A web designer: You create graphics, layouts, and pages for websites.
A Multimedia Developer You apply graphic design skills to sound and/or motion.
Graphic design would've likely be on the top spot of our list of the most lucrative tech skill in Nigeria , but it market value is gradually decreasing. This may be primarily due to 2 reasons. First is due to it competitive nature… Graphic design is the most popular skill you can do with a computer in Nigeria. The second reason is just due to a lot of people taking advantage of dozens of android applications to design their graphics on their own. Hence not needing a professional for it.
2. Digital design – digital designer
Digital designers are set of graphic designers that create images and elements that will end up on a screen, whether on a TV screen, a computer screen, a phone screen, a dashboard, or any other digital formats. They create motion graphics and they can also called Motion Graphics Designers, or sometimes just called motion designers. Digital designer create artwork for the web, television, or film, using visual effects, animation and other cinematic techniques to bring life to their creations
The main difference between graphic design and digital design is that graphic design mostly deals with static elements (e.g logos, magazines, pictures etc.), while digital design involves movement (animations, interactive elements, movies etc.). Digital design does not only use visual arts, but may also include audio and sound effects to complement the visuals.
1. Web/Software development – Programmer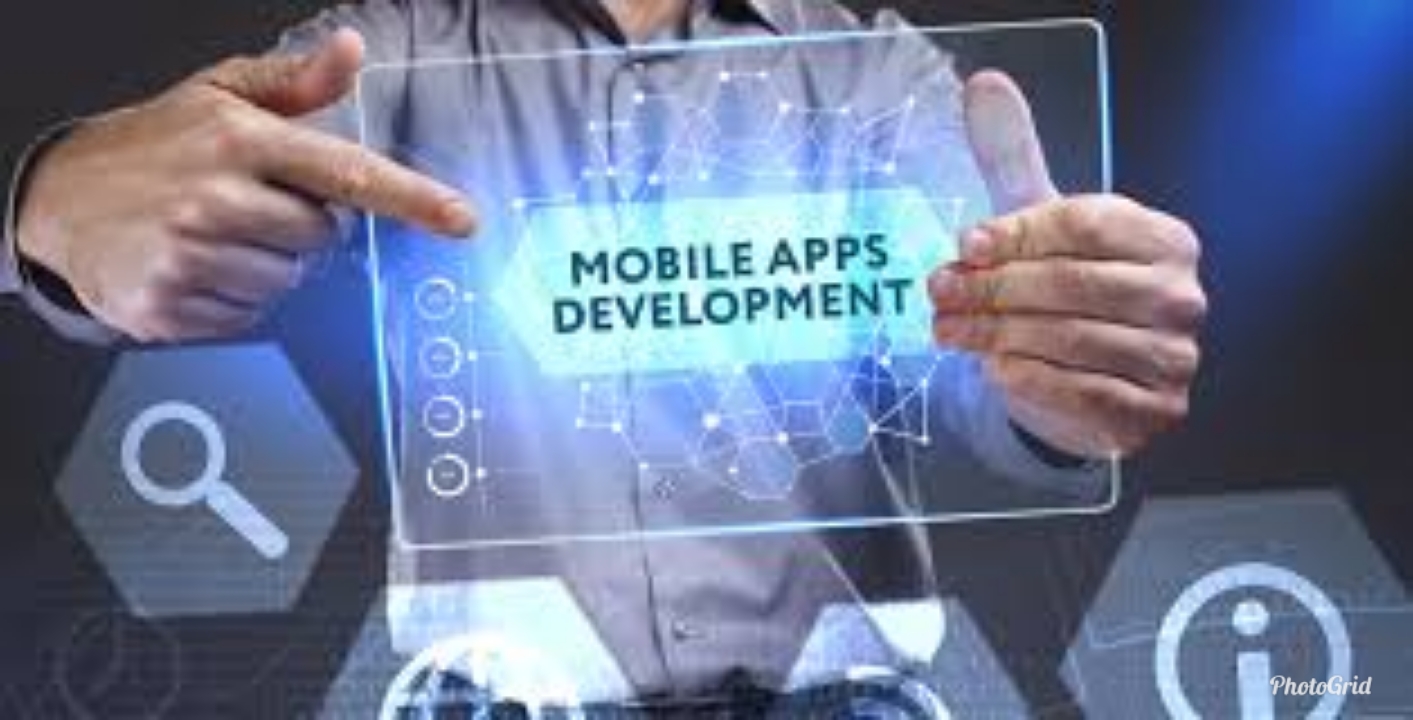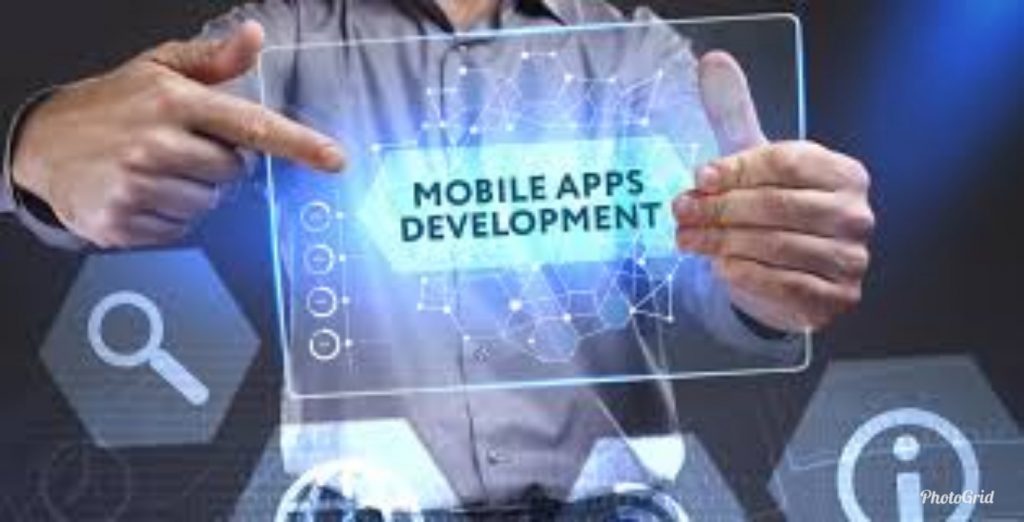 Although web and software development are slightly different, but they share one thing in common… Coding. Yes, both web and software developers are involved in writing computer programs.
A web developer is a programmer who designs and creates websites. They are responsible for the looks of the site. They also manage the site's functionality such as its performance, capacity and security.
In Nigeria, more people are getting interested in making their businesses and brands visible on the web. Thus, making web development skills more demanding and equally the most lucrative tech skill in Nigeria. The field is also very competitive, so you have to apply your own strategy in getting clients.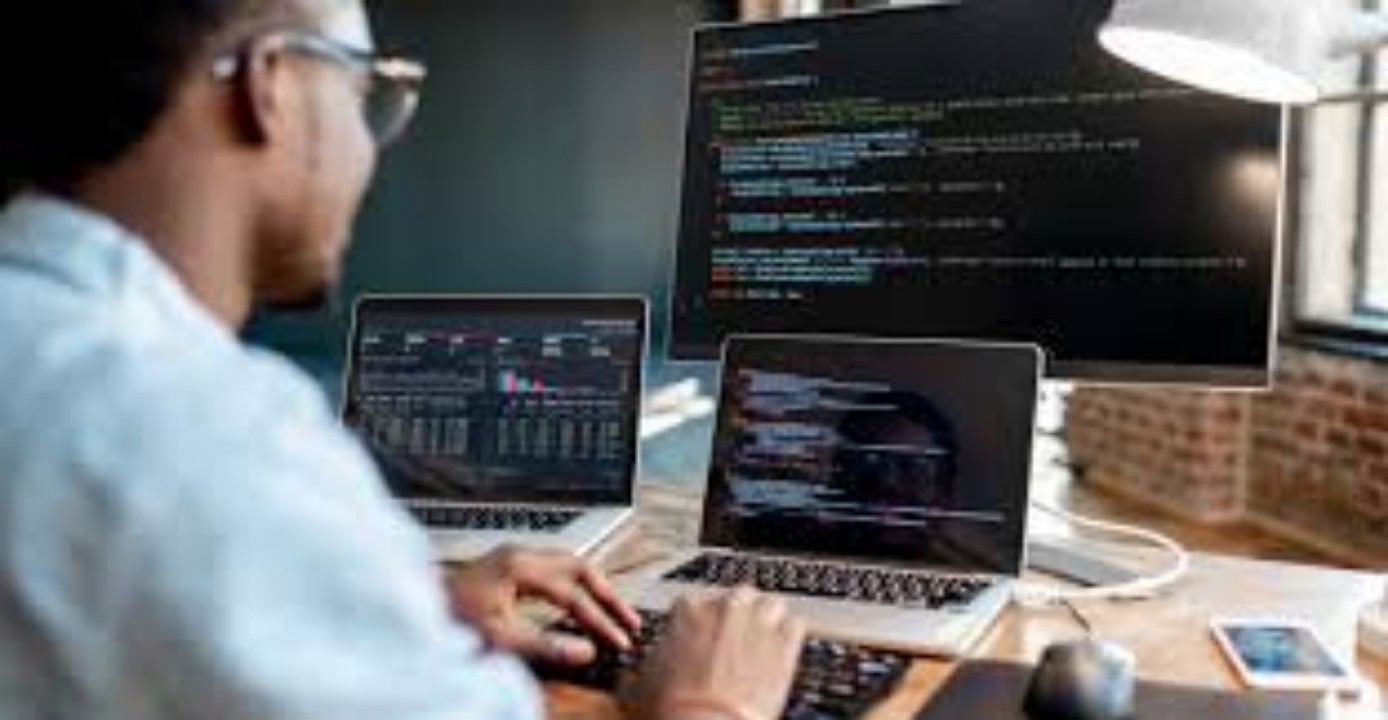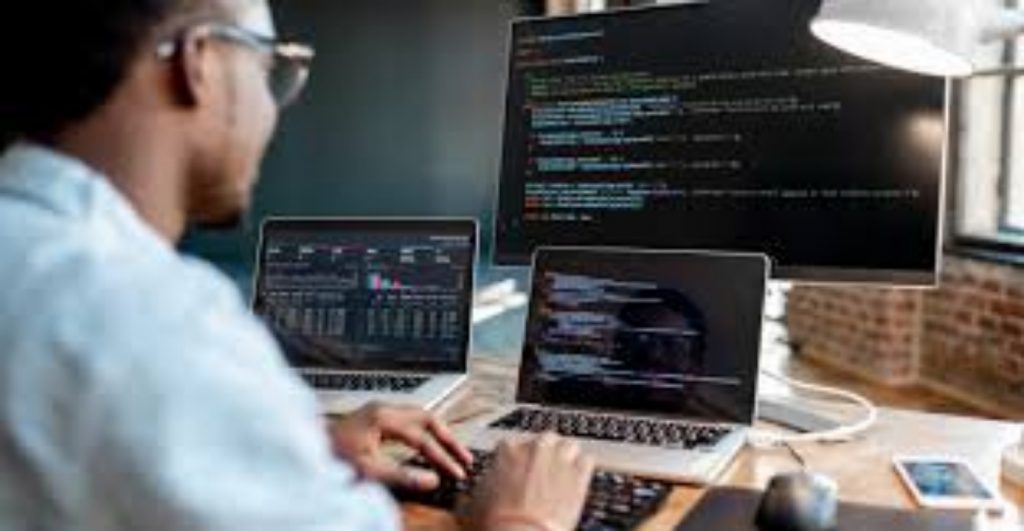 A Software developer on the other hand specifies in building computer programs. These includes web applications, android applications, desktop applications, Games, Operating systems etc. It is more broad than web development, but unlike being a web developer, it is more difficult to secure a freelance job as a software developer in Nigeria.
My advice. You can choose to focus on one, but I highly recommend you to learn both if you have the capacity. Being an expert in both web/software development will totally give you an edge in the cyber world. You will stand higher chances to secure a job, both as a freelancer and an employee.
CONCLUSION
So there you go! You've just got enlightened on the best and lucrative tech skill in Nigeria. It now left for you to choose which one sounds good to learn, whether it the hardware sections or the software sections. Remember, you don't only have to be stuck on one skill. If you have the capacity, you can learn up to two related skill. Like a smart home technician can also be capable of installing solar power systems, or a software developer can also design web sites. Doing so will guarantee more job opportunities. But ensure to learn and master one at a time before jumping to the other.
Are you longing to start a tech career in Nigeria but not sure of the right one? Follow this article as it will reveal to you the list of the 5 best lucrative tech skill you should learn in Nigeria.