What is Adeleke Adedeji net worth?
As we all know, there are several billionaires in Nigeria today.
If you carefully observe the list of richest people in Nigeria, you will confirm that so many billionaires have emerged in the Nigerian business world.
Today, Nigeria is a strong force in the business world.
With several billionaires spread far and wide, Nigeria is slowly gaining fame for being the home of several African billionaires.
In this article today, we are going to look at one of these billionaires.
We will look at the biography of Adeleke Adedeji, as well as his net worth.
There is hardly any Nigerian who doesn't know of the name Adeleke Adedeji.
Over the years, this billionaire has gained so much fame.
However, he received all this fame as a result of his son 'David Adeleke (aka Davido)' who is a famous Nigerian artist.
The singer often talks of his father and how rich he is in his songs.
As a result, so many people have already acquainted themselves with the name of this billionaire.
So without wasting time, let us look at the biography of Adeleke Adedeji.
Biography of Adeleke Adedeji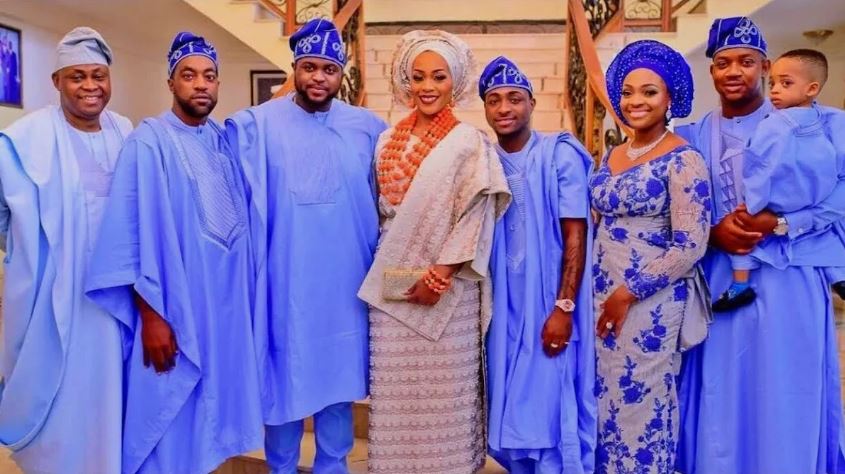 Adedeji Tajudeen Adeleke is a Nigerian businessman and philanthropist who was born on the 6th of March 1957.
He is the founder and Chief Executive Officer of Pacific Holdings Ltd, and also the President of Adeleke University.
Early Life of Adeleke Adedeji
Adeleke was born in Enugu State to Mr Raji Ayoola Adeleke and Mrs Esther Nnenna Adeleke.
Although Adeleke was born in Enugu State, he is originally from Osun State.
As a kid, he lived in Enugu State with his maternal grandma.
However, he later moved to Lagos State where he had his primary education at the Ansar-Ud-Deen Primary School.
After graduating from Primary school in 1970, Adeleke then enrolled at the Seventh Day Adventist Grammar School in Osun State.
This was where he had his secondary education.
Adeleke Adedeji Education
After finishing his secondary education, Adeleke obtained his O Level certificate in 1975.
The following year (1976), he gained admission to the Kentucky University in the USA.
He actually gained admission into this school when he worked for the Federal Ministry of Education.
In 1979, Adedeji Adeleke graduated with a Bachelor of Science degree in Finance.
He then enrolled for a Masters Degree in Business Administration and graduated in 1981.
During the period of 1981 to 1983, Adeleke then enrolled at the Pacific Columbia University in California for his Doctorate degree.
Upon graduation, he bagged his Ph.D degree in International Business.
Private Life of Adeleke
Adeleke Adedeji was married to Dr. Vero Adeleke who was a University Lecturer.
She died on the 3rd of March in 2003 at the age of 39.
Before her death, she already had two children for Adeleke.
These children are Sharon Adeleke and David Adeleke (Davido).
Adeleke Business Career
After he finished his education, Adeleke then returned to Nigeria where he served for one year in the NYSC (Nigerian National Youth Service Corps).
After this, he then established the Pacific Holdings back in 1983.
He actually started this company with Pacific Drilling Company Limited.
During this period, the company specialized in Water treatment, geographical surveys, drilling of boreholes, and a lot of other activities.
Later on in December 1990, the company was incorporated.
Pacific Holdings is now a huge company that is into the Energy and power generation industry, as well as freight services.
In 1996, Adedeji Adeleke created an NGO called SDF (Springtime Development Foundation).
This foundation is focused on helping the lives of Nigerians in the educational sector.
In 2007, Adeleke enrolled in another PhD degree in Business Administration at the University of Phoenix in Arizona.
In 2010, he obtained his certificate and was awarded another Doctorate title.
Currently, he is the Pro-Chancellor of Adeleke University.
It was in 2011 that Adeleke received a national license to run his own University (Adeleke University) in Osun State.
Adeleke Conflict With Davido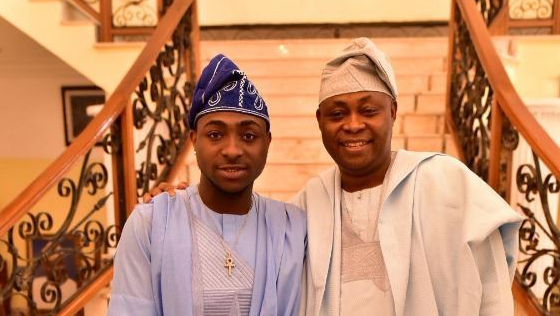 When Davido was younger, his father (Adeleke) sent him to the United States of America for his undergraduate studies.
However, Davido switched interest while in the US, and then he ventured into the music space.
After focusing fully on music, his grades were badly affected but he still did not border himself about it.
In a bid to further pursue his music dreams, Davido left the US for London to hone his musical skills.
All through this period, his father (Adeleke) was with the mindset that David was in school studying in the US.
Upon David's return to Nigeria, Adeleke then found out that he had not been studying in the United States of America.
As a result of this, Adeleke was disappointed in Davido.
He totally disagreed with the idea of Davido becoming a musician, so he did not support this.
However, the duo soon reconciled and came to an even conclusion.
Since Adeleke said he would not watch his son become an illiterate, he enrolled Davido at the Babcock University to study Music.
During this time, there was no music department in this University.
However, Adeleke built one for them, just so his son could have his degree.
Davido graduated with a second class in Music, and finished his Youth service a while later.
Today, he is in a very good relationship with his father, and they are happy as one family.
Is Adeleke Adedeji a politician?
So many people think that Adeleke Adedeji is into politics.
The truth is, Adeleke is not a politician.
He is a businessman and a Philanthropist.
However, he has some siblings who are politicians.
His elder brother Isiaka Adeleke was even once the governor of Osun State.
Adeleke Cars, Mansions, And Other Assets
Just like his son Davido, Adeleke is a lover of luxury things.
As a result, he owns a couple of mind blowing assets which we will explore in this section of this article.
Now, without taking any more time, let us look at some major assets owned by Adeleke Adedeji.
Cars
As a billionaire, Adeleke owns so many expensive rides.
Some of them are:
The Rolls Royce Phantom
The Rolls Royce Phantom is one of the most respected vehicles in the world today.
This vehicle runs on a 6.75 litre twin-turbo V-12 engine with a horsepower of 563.
Aside from its premium design, this car features a lot of ultra modern facilities.
The current price range of this vehicle is about $450,000+.
This is about N170 Million Naira when converted to the Nigerian Naira.
Bentley Mulsanne (2017 Edition)
Till date, the Bentley Mulsanne remains one of the most unique vehicles ever built.
This car features a 6.8 litre V-8 engine with a 505 horsepower.
Some unique features in this car are; Apple car play, in-car data connection (4G LTE), Android Auto, 60GB media storage, and many more.
This car also features electric curtains and LED headlights.
The current price range of this luxury vehicle is $350,000 Dollars+.
That should be about N130 Million+ when converted to the Nigeria Naira.
Aside from these two cars, Adeleke also owns a couple of other expensive rides which are not well known to the public.
Adeleke Private Jet
Back in 2018, the news went viral online that the singer 'Davido' had acquired a new private jet.
The singer even posted photos of himself in the private jet on Social media.
This further convinced everyone that he had acquired a jet.
However, it was later discovered that this jet belonged to Adeleke Adedeji.
Davido only used this jet for easy transportation to travel to other African countries.
Adeleke Adedeji actually bought this Bombardier Global Express 6000 jet for a whopping $60 Million Dollars+.
Adeleke Mansions
Being the billionaire that he is, Adeleke surely owns a couple of expensive real estate properties across the globe.
In this section, we will look at the Mansions owned by Adeleke Adedeji.
Adeleke owns beautiful mansions in top class places like; Banana Island, Lekki Phase 1, Victoria Island, and also Ikoyi.
Furthermore, he also owns a beautiful mansion in his home town in Osun State.
During his 60th birthday, he gifted himself with a costly mansion in Atlanta, USA.
His houses are said to be worth millions of dollars.
As a matter of fact, it is impossible to keep proper track of all the real estate properties owned by Adeleke Adedeji.
However, we have managed to come up with a few here.
Feel free to make additions if you know of any other.
What is Adeleke Net Worth?
Adeleke is not just a rich man, but the richest man in Osun State, Nigeria.
He owns several investments in different sectors like Banking, Entertainment, Real Estate, Education, and more.
With numerous businesses and investments spread far and wide, Adeleke is currently estimated to have a net worth of about $700 Million Dollars.
This sums up to over N250 Billion Naira when converted using the current dollar to Naira exchange rate.
Conclusion On Adeleke Net Worth
From this article, you can confirm that Adeleke is indeed a very wealthy man.
He is a very good Philanthropist who has helped so many Nigerians, and he is loved in all parts of the country.
With the help of his son Davido, Adeleke has gained even more fame across the continent.
Today, there is hardly anyone who hasn't heard of this name.
So far, that will be all we have on Adeleke Adedeji.
If you have any additional information which was not added here, you can feel free to send in your additions in the comment session.
In all, stay safe!
Source: thingstoknow.com.ng