Wondering about who is Adewale Onitiri?
However, Adewale Onitiri is the husband of Bukky Wright, a beautiful Nollywood actress believe to have married many husbands.
But what do you know about their love story?
How did Adewale Onitire meet Bukky wright, the Nigerian actress?
In this post, we will try as much as possible to tell you all the information about this couple.
See also: Dino Melaye Biography: Cars, Wife, Age, Family, and Networth.
How did Adewale Onitiri and Bukky Wright got Married?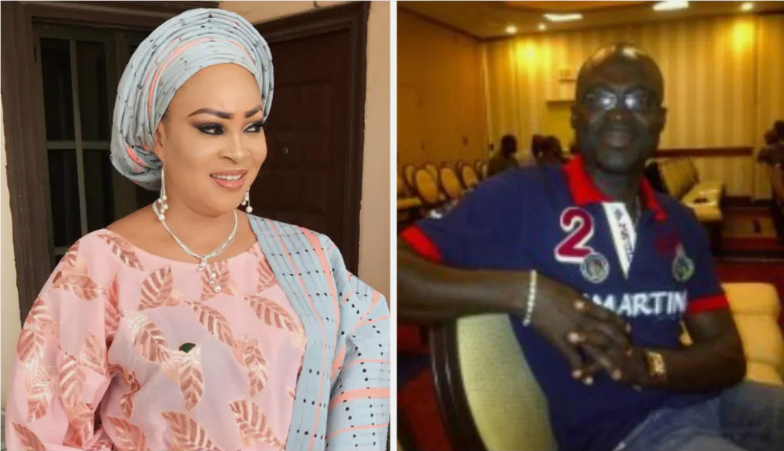 Adewale Onitiri got married to the Yoruba Bukky Wright in 2010 in New Jersey, USA.
The wedding was a closed wedding which was strictly on the invitation.
However, it has been reported that Adewale Onitiri is the fifth husband to the Nigerian Actress.
Moreover, we all know that Adewale Onitiri is a US-based business mogul born and grow in the US.
This was what Bukky Wright says when the got married.
"My husband is a perfect gentleman, and I thank God for his life. In fact, some people will even use him to blackmail me when I am not taking their scripts. I have been able to carve that little bit of privacy for myself, husband and children. That is how far I can tell you about him."

Bukky Wright speech on social media
Due after their marriage blessing in the US.
The couple became secretive and don't share any information about their marriage life or what is going on.
Even when many people try to intro to a discussion with Bukky Wright but she keeps on staying out of answering such questions.
However, some months and a year later, the was a rumor that the Bukky Wright is secretly having a new lover but she declined.
But with much regret.
It was later announced that Bukky Wright is no more married to her perfect husband.
The marriage crashed after a few years and Bukky wright had to return to Nigeria to focus on her actress role.
Also Read: Bobrisky Before and After (Before Transformation) Pictures
Who are Bukky Wright Husbands
Here are the husbands of this young and beautiful Nigerian actress who has been believed to had married 5 husbands to date.
Gboyega Amu: This was the first husband of Bukky Wright and the marriage was blessed with two children.
Rotimi Makinde: This was the second husband of Bukky Wright who is now in the federal house of representative.
Femi Davies: This was the third husband of Bukky Wright who is a popular journalist in Nigeria.
Bolaija Saheed: Was reported been the fourth husband of Bukky Wright who is a music promoter.
Adewale Onitiri: is the fifth husband of Bukky Wright which has been reported that the marriage has failed.