5 App to Manage your Money in Nigeria
Reach
Kudi.ai
ALAT
CowryWise
PiggyVest.ng (Formally PiggyBank)
You will need an app to manage your money in Nigeria even when you adhered to your budget plan.
However, the industry that classified the app into is called Fintech.
Meaning a financial technology that uses a computer program to enhance banking support and services to the community.
You will be glad to know that this industry has been increasing rapidly in Nigeria.
If you are struggling to manage your account and to understand what goes out and on what times.
Then I think you need to download any of the following apps and manage your money easily.
This will enable you to save more and invest more in the future which is one of the most important things to becoming a millionaire.
5 App to Manage your Money in Nigeria
5. REACH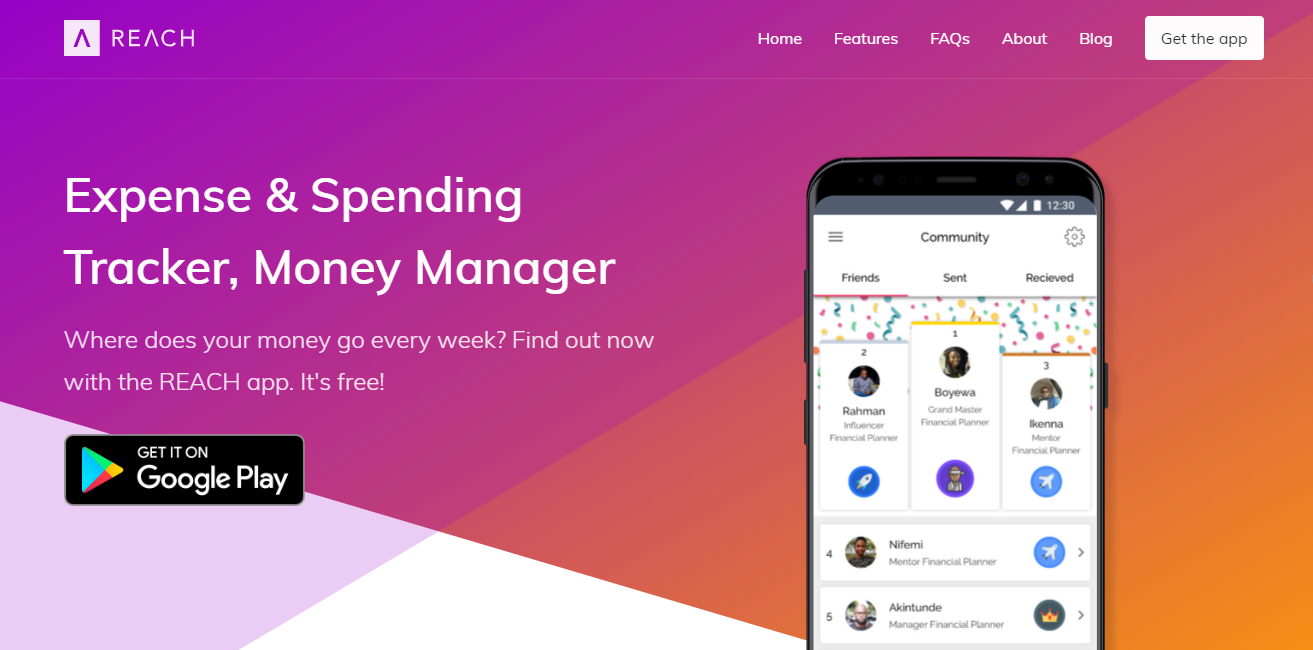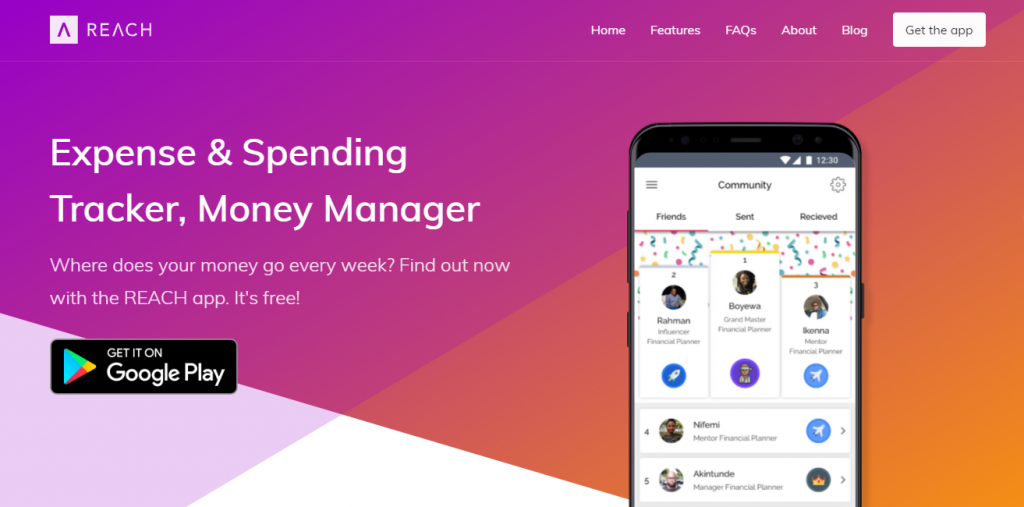 is a financial tech application operated under the Reach Technologic Incorporation.
However, the company is founded by JR Kanu, an MBA graduate from Staford University.
He aims at enhancing its users in tracking their fund and saving more with the app.
Besides, the app was launched in 2013.
Reach is not just an app you can use in managing your money in Nigeria.
But it was also built with the mindset of connecting people with the same goal together.
However, the app have a community of people with the same goal in life, a platform for saving and a chatbot to respond to your queries.
In fact, the chatbot on reach app is called Kudi, this aim at guiding you in the process of your saving and monitoring your expenses.
It is a safe and secure platform to entrust your fund into.
However, the Andriod app has over 20,000 downloaders on the Google play store and more than 1400 people have dropped a review.
✔️✔️✔️✔️✔️Check Reach on Google Playstore.
4. Kudi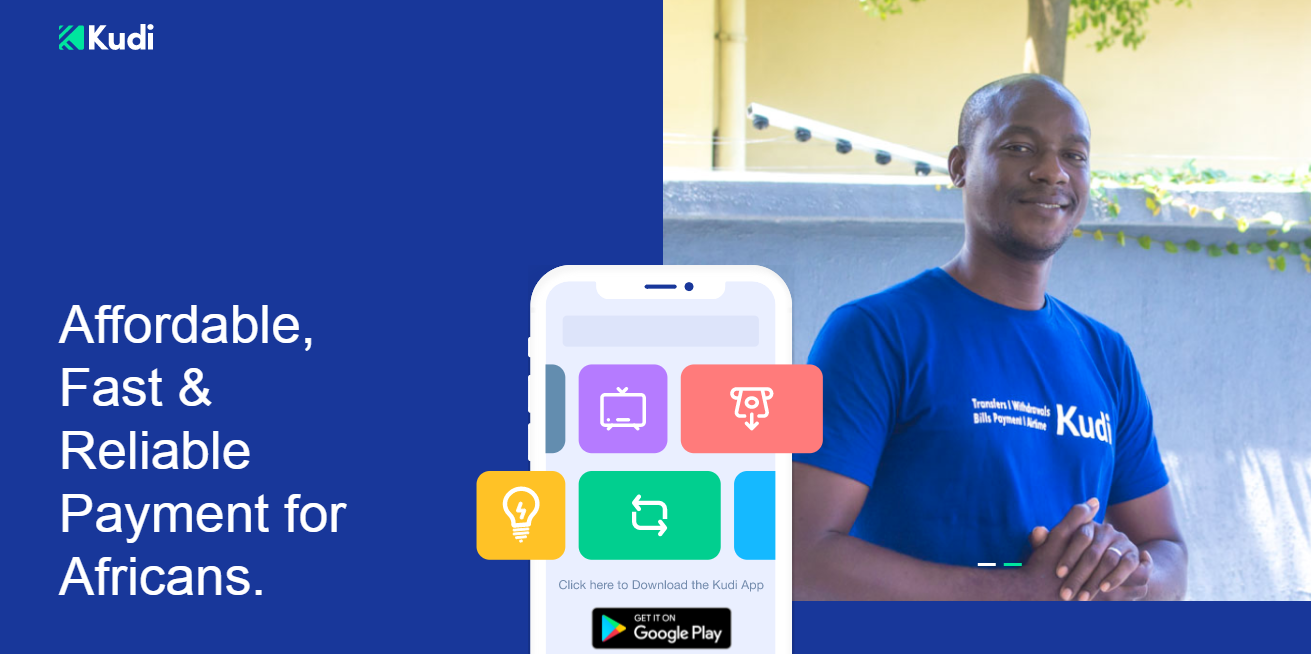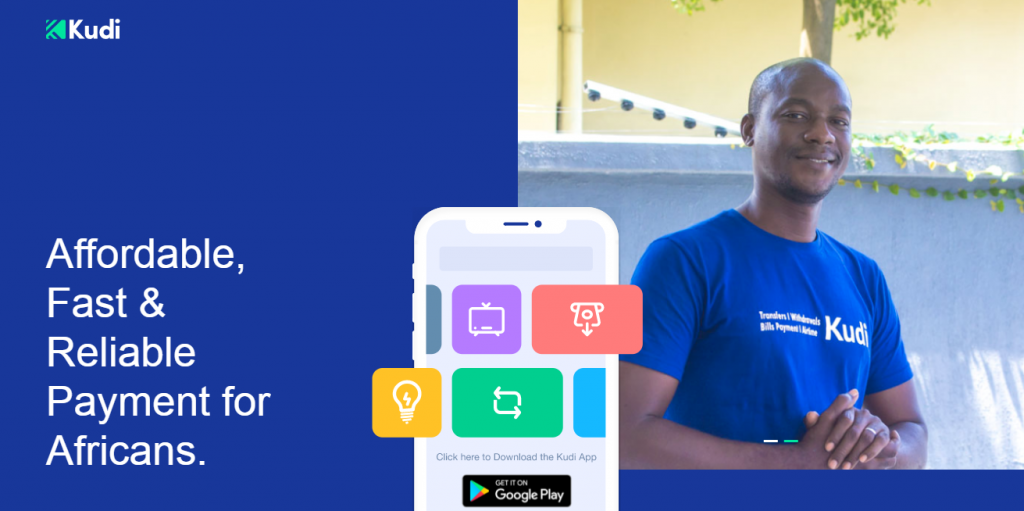 If you are looking for an app that will not just manage your money but also help you to make money them Kudi is for you.
Kudi have been around for many years since 2001 but was introduced in Nigeria in 2016.
However, Kudi is founded by two individuals Yinka Adewale and Pelumi Aboluwarin.
You might be wondering why the choose the name Kudi for the app.
Kudi is derived from a Hausa word "money".
The app is built on Artificial Intelligence and also run on Facebook free basic.
This means that you will not data to perform any transaction with the Kudi app.
However, you can use Kudi to do anything that involves money from transfer to bill payment at any time and anywhere.
✔️✔️✔️✔️✔️Check Kudi on Google Playstore.
3. ALAT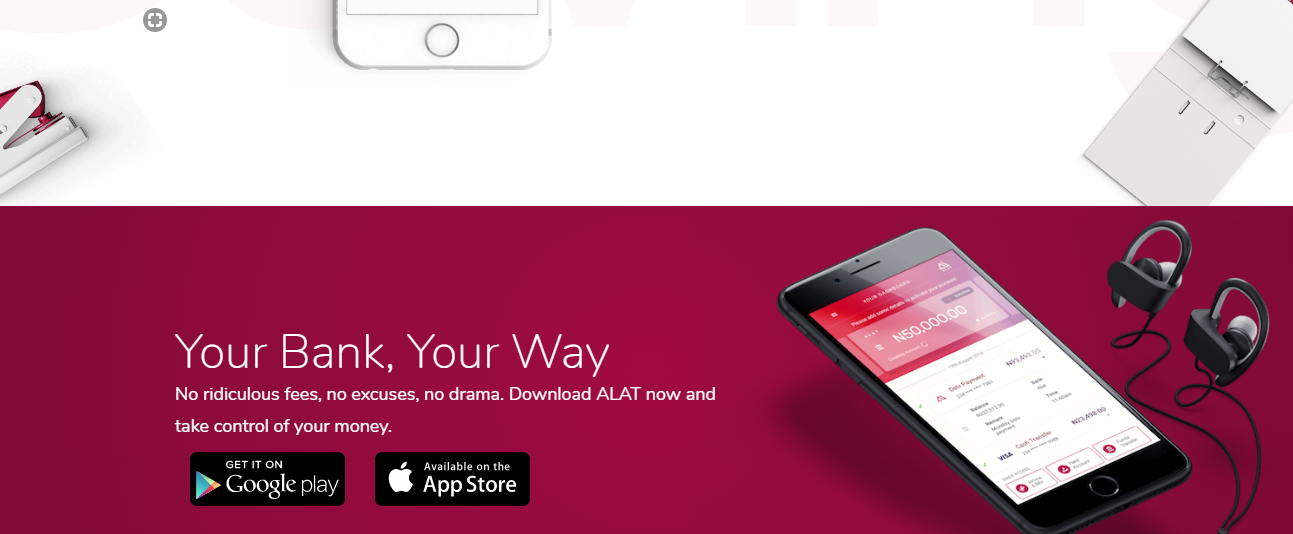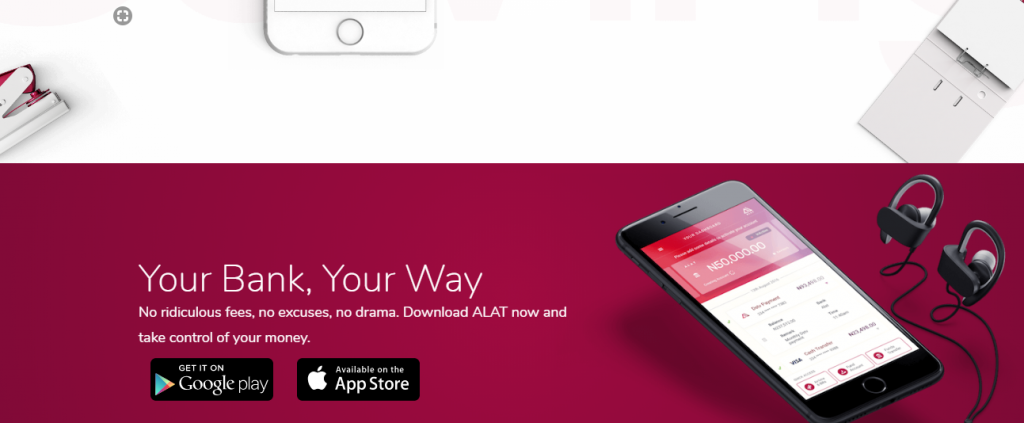 ALAT APP is one of the WemaBank products for online banking solutions in Nigeria.
The app was released in 2017 with aims to manage your money and pay you 10% interest on your savings using the app.
However, Alat also enhances their user's income from referring friends to join ALAT.
For every friend you refer, you will earn 1,000 and you can withdraw it when you refer 10 friends to join ALAT.
Besides, this ALAT app also have built-in features that will allow you to set up a goal to achieve with your savings.
In fact, the ALAT app is naming itself the Nigerian first online banking platform that does not charge any money for transactions.
✔️✔️✔️✔️✔️Check the ALAT APP on Google Playstore.
2. CowryWise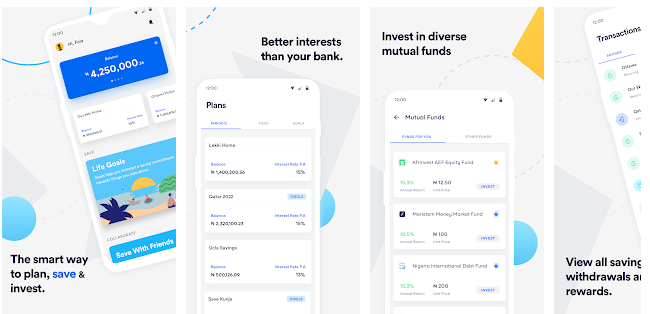 CowryWise is one of the automated savings apps that enables you to save and invest in a fixed quantity either regularly, weekly, bi-weekly, or monthly.
However, the app promises a guaranteed return of 3% -5% per annual on your savings.
On like its competitors, CowryWise is built-in on Facebook free basic and has an interactive chatbot called Sisi.
This chatbot will ensure that you can assess the apps friendly with the process of registering new CowryWise accounts.
However, it will also confirm existing accounts, examining balances and monitoring their conserving progression.
Currently, CowryWise has actually been downloaded over 50,000 times and also has over 1800 reviews.
✔️✔️✔️✔️✔️Check CowryWise App on Google Playstore.
1. PiggyVest.ng (Formally PiggyBank)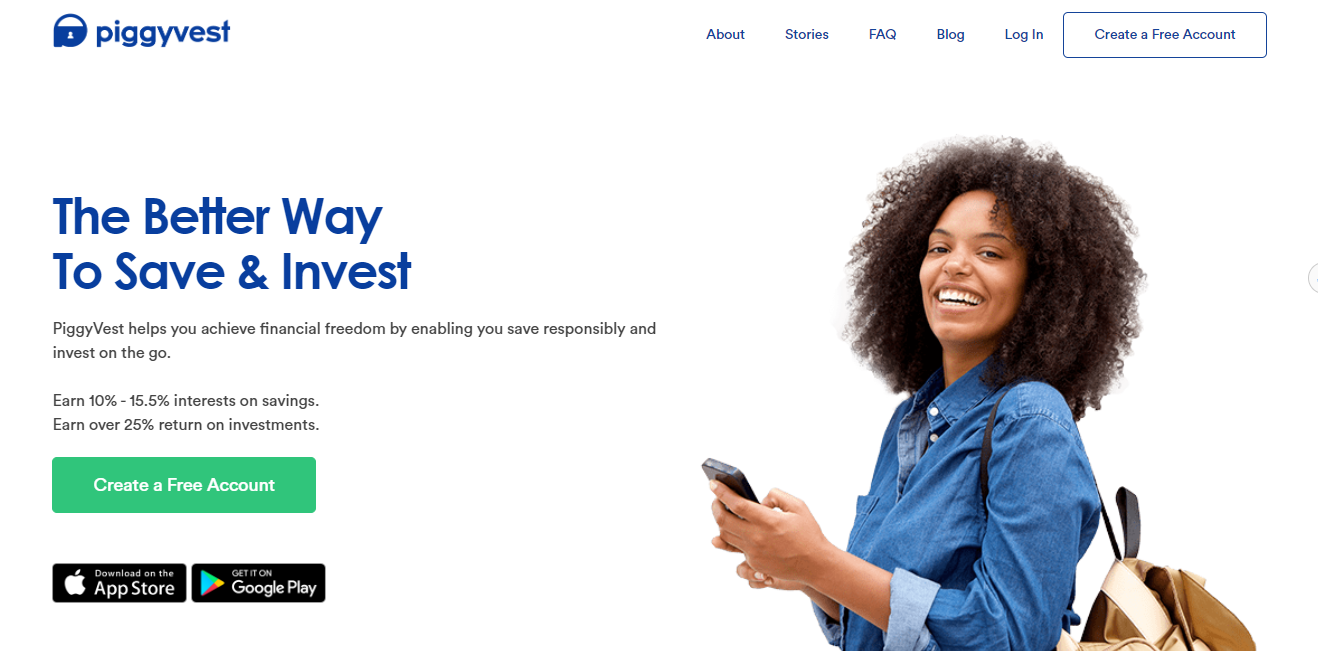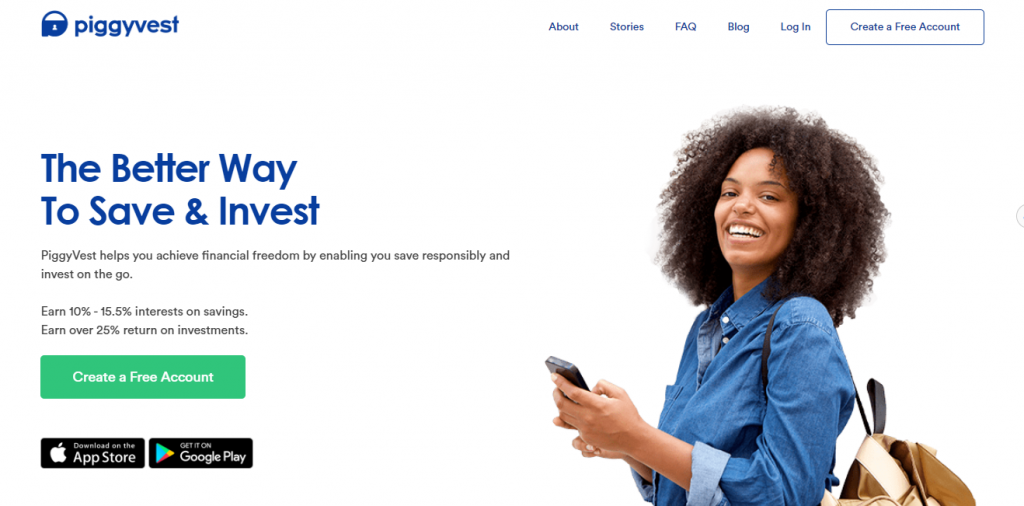 PiggyVest is a fast-growing digital banking app that allows users to save and invest money on a go.
However, the apps were founded in 2017 with an aim towards enhancing Nigerian financial and giving citizens a freedom way with money.
Piggyvest is attached directly to commercial banking institutions in Nigeria.
Besides, it has an association with UBA bank PLC which is the custodian of all the individual accounts on the application.
In fact, you will be eligible to earn 8% interest on savings when you create an account with Piggyvest or you can earn 25% on your investments.
With just N1,000, you can start your to invest in PiggyVest in any industry that truly attracts you.
However, you can choose to invest in agriculture, real estate, transport, even commercial papers, and also make as much as a 100% return on your investment capital.
Besides, the return on investment is strongly depending upon the investment type or project and the investment duration.
PiggyVest encourages individuals to make automated savings by using their debit card information to transfer money to their Piggyvest account based on their certain autosave direction.
You can choose numerous savings targets, either to buy a car, land, education, rent, holiday, or a new laptop computer.
✔️✔️✔️✔️✔️Check PiggyVest App on Google Playstore.
However, Piggyvest is one of my best options for you to manage your money in Nigeria while increasing your income.
With PiggyVest, you gain affordable returns, far better than your savings account.
Let me know which of the mobile app you will use to manage your money in Nigeria on the comment box.