So what is Basketmouth net worth?
Don't know?
Then read on!
In this article, you will find out the real net worth of Basketmouth, as well as some other interesting facts about him.
As we all know, there are so many comedians in Nigeria today.
These guys are so talented, that they have made so much wealth for themselves through the entertainment industry.
Today in Nigeria, one cannot mention even two comedians without mentioning Basketmouth.
He is arguably the best comedian in Nigeria today.
However, a lot of people do not know his net worth.
So without wasting too much of your time, let us look at the biography of Basketmouth, as well as his net worth as of 2021.
Biography of Basketmouth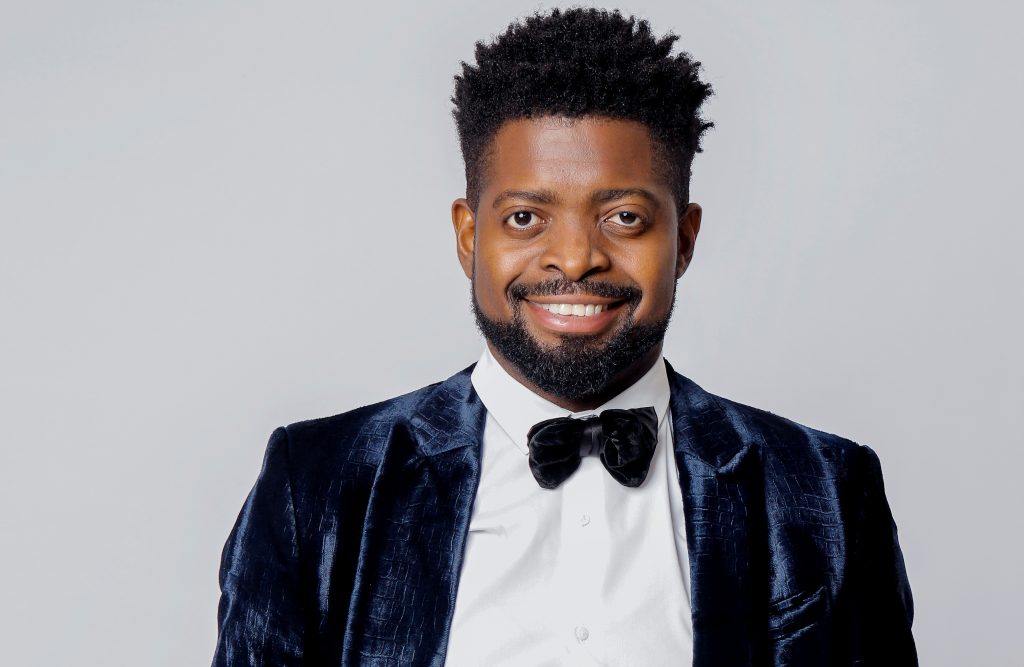 Bright Okpocha (aka Basketmouth) is a Nigerian comedian and actor who was born on the 14th of September 1978 in Lagos State.
Over the years, he has created a huge space for himself in the Nigerian comedy space.
He is also the organizer of the 'Basketmouth Uncensored'.
This is a stand-up comedy concert which is held across the globe.
Between the period of 2005 to 2006, Basketmouth won the award for Best Stand-up Comedian of the year at the National Comedy Awards.
Aside from this award, he has bagged several awards which are not mentioned here.
Today, he can be called the best comedian in the country.
Check Out: High Paying Jobs In Nigeria
Early Life/Education of Basketmouth
Basketmouth was born in Lagos State, Nigeria.
However, he is originally from Abia State, Nigeria.
He completed his primary and secondary education in Apapa, Lagos State.
After he finished his secondary education, he then moved to Benin where he gained admission to UNIBEN (University of Benin).
This was where he graduated with a degree in Sociology and Anthropology.
Basketmouth Music Career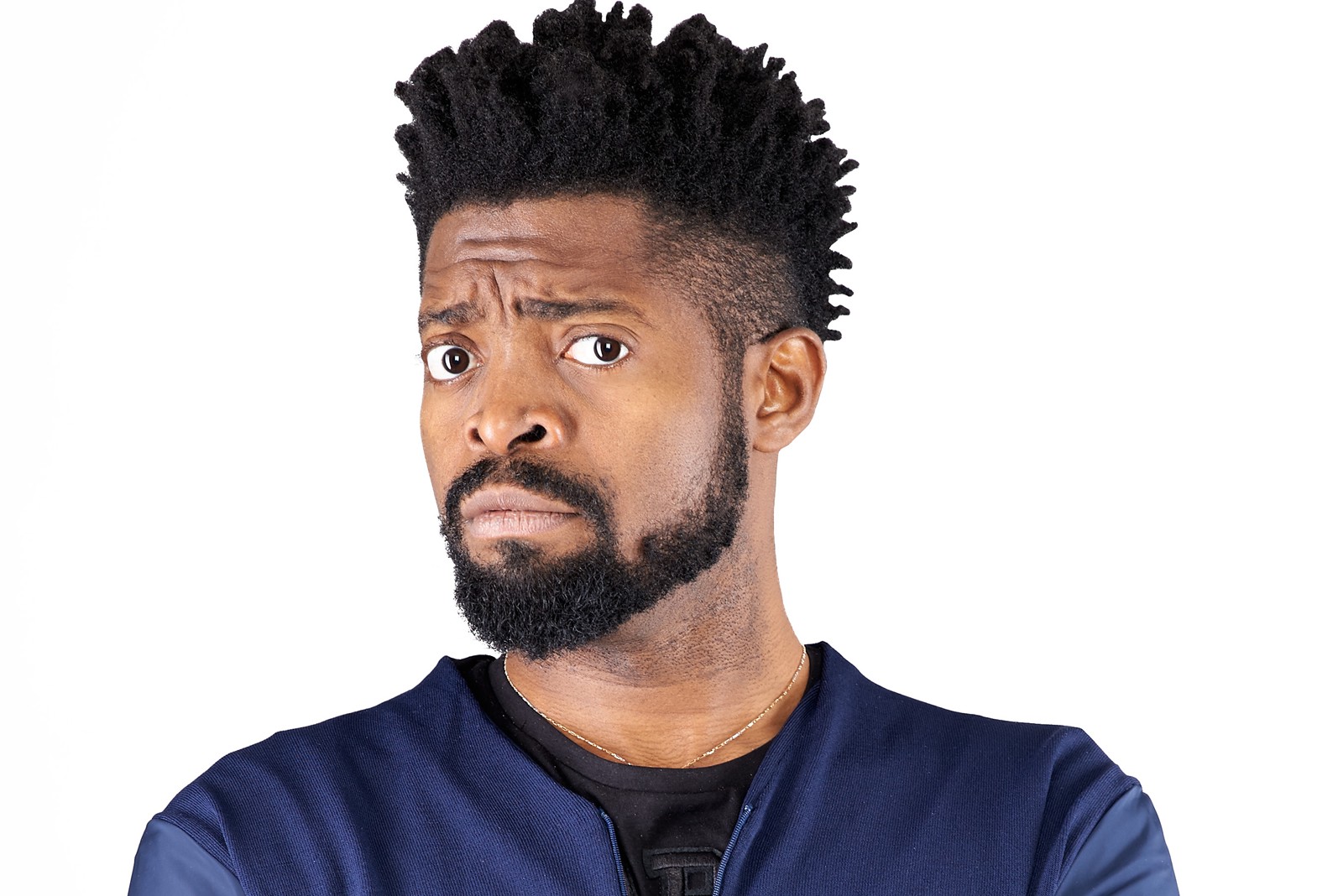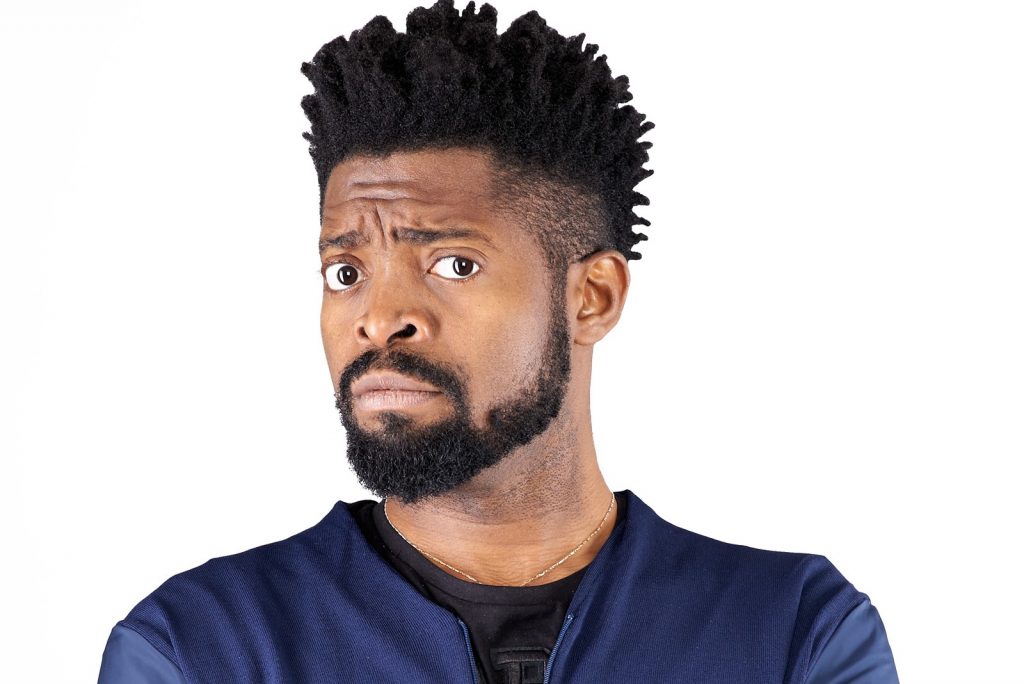 Before he became a comedian, Basketmouth first started out as a musician.
He first realized that he had a natural drumming talent, and then later on in 1994, he discovered that he was a talented rapper.
In a bid to pursue their dreams, Basketmouth formed a group named 'Da Psychopaths'.
This group comprised 7 members who were all friends of Basketmouth.
As a group, they used to attend shows and rap in different events.
However, they soon split in 1995 even before they could make any gain from the group.
After the separation of the first group, Basketmouth then formed another group with his brothers called Ola-Phillips and Godwin.
Although they performed for a couple of shows, they couldn't get their breakthrough.
This was mainly because their genre of rap was not widely accepted in the country.
In 2014, Basketmouth established the Barons World Entertainment Record Label.
He also dropped a highlife studio album titled 'Yabasi'.
This was used as a soundtrack for the movie titled 'Papa Benji' in November 2020.
The album featured guest artists like; the Cavemen, Waje, Flavour, Duncan Mighty, Ladipoe, Phyno, and a few others.
Check Out: Mark Angel Net worth: Bio, YouTube Career, Cars & Asset
Basketmouth Acting Career
Before Basketmouth became a full-blown comedian, he used to appear in some Nigerian Soap Operas.
Even till date, he is an actor who is well known across the nation.
Basketmouth appeared in the popular Africa Magic Show titled 'My Flatmates' in 2016.
More recently, he began his comedy series called 'Papa Benji'.
Aside from the drama series mentioned here, Basketmouth has also appeared in a couple of other movies.
Basketmouth Cars, Mansions, and Other Assets
As a very rich and popular comedian, it is only natural that we want to know the assets that Basketmouth owns.
In this part of this article, we will look at the major assets which Basketmouth owns.
Without taking any more time, let us go through these assets.
Cars
Here is a list of some cars owned by Basketmouth:
The Toyota Highlander is one of the well-known cars owned by Basketmouth.
This car is a modern car with several mind-blowing features which makes it unique.
With so much space and luxury features packed inside, this car is really a fun car for Basketmouth and his family.
Although he doesn't often flaunt this car on social media, we have managed to discover that it belongs to him.
His model of the Toyota Highlander is said to be worth a whopping N19 Million Naira.
This makes it one of the expensive cars in his garage.
Another known car owned by Basketmouth is the Lexus LX570.
This SUV is a very spacious one with enough space on the interior.
It features a premium design, and it spots a lot of modern facilities.
The Lexus LX570 can house up to 8 passengers, and it features the normal four-door design.
It features a very powerful engine and is capable of running both on and off the road.
The current market value of this vehicle is about $45,000 Dollars.
This should be about N18 Million Naira when converted to the Nigerian Naira.
This is one of the most unique cars that Basketmouth reportedly owns.
It is completely built to his own personal specification.
According to sources, this car was specially ordered by Basketmouth.
As a result, that same design and spec can not be found anywhere else in the world.
Moreover, he is also said to be the only one who has ordered this car in Africa yet.
The car is said to have cost him a whopping N30 Million Naira.
From this price above, you can confirm that a lot of people can purchase this car in Africa.
However, Baskmouth luckily remains the first and only one in Africa who has ordered the car yet.
The Honda Crosstour is not actually owned by Basketmouth.
However, he bought this car for his wife back in 2013 during her birthday.
This is a very unique car that features a wonderful design that fits well into any situation thrown at it.
With a premium design and some modern facilities inbuilt, this car is indeed a rare car.
Although it doesn't look like an SUV, it spots a lot of similar features.
This car features a very wide interior with a wide cabin.
The engine of this car is a 2.4-Litre engine with Four Cylinders.
With a total of over 270hp engine strength, this car is indeed a strong car.
After he bought this car for his wife back in 2013, it became the talk of the media for a while.
Although we do not know the exact amount with which he bought this car, we know that it is worth millions of Naira.
So far, these are the major cars owned by Basketmouth.
It is said that he owns a few more cars that are not mentioned here.
If you have any reliable information that is not mentioned here, feel free to drop them in the comment session.
Read This: Dino Melaye Cars: How Many Cars does Dino Melaye Have?
Basketmouth Houses
As a rich comedian, it is expected that Basketmouth owns a lot of luxury mansions.
Undoubtedly, that is the simple truth.
Basketmouth owns a couple of luxury mansions.
As a matter of fact, so many of his real estate properties are unknown to the media.
Basketmouth owns a mansion in Lekki, Lagos.
This mansion is a huge mansion that features a double parking space, a large swimming pool, and so many other facilities.
Although the exact worth of this mansion is unknown, one can safely assume that it is worth millions of Naira.
Aside from this mansion, Basketmouth also owns another mansion in Abia State where he was born.
Does Basketmouth have a private jet?
Due to his endorsement deals, fame, and businesses, a lot of people ask if Basketmouth owns a private jet.
The answer to this question is 'No'.
Basketmouth is not rich enough to own a private jet yet.
He is indeed a rich comedian, but judging from his current net worth, a private jet would be out of the picture.
However, he still travels in style with hired jets to maintain privacy.
Check Out: Denilson Igwe Net Worth, Biography, And Assets
What is Basketmouth's net worth?
Now to the big question…
What is the real net worth of Basketmouth?
This is one of the most asked questions about this comedian.
As a result of his success and consistency, he has made a lot of cash from the industry over the years.
Having signed a lot of endorsement deals over the years, he has made millions.
As of today, Basketmouth is said to have a whopping net worth of about $2.5 Million Dollars.
With such net worth, he sits firmly as one of the richest comedians in the country.
Final Thoughts on Basketmouth Net Worth
From this wonderful article, you can confirm that Basketmouth is indeed a very rich comedian.
Aside from being one of the richest comedians in the country, he is also one of the most talented.
Having been in the industry for years, his experience can be compared to that of only a few other comedians in the country.
These men started by cracking jokes at stand-up comedy shows.
However, they have grown so big today.
They are well recognized across the globe for their talent, and they are responsible for the upbringing of many new stars.
So far, that will be all we have on this article.
If you actually found this article useful or interesting, then feel free to air your opinions below.
On the contrary, if you have any additional information which is not mentioned here, then feel free to indicate so in the comment session.
Source: thingstoknow.com.ng