Bobrisky, as popularly called by fans, is a Nigerian internet personality and philanthropist.
However, he is mostly known on Snapchat and other social media apps.
Moreover, we have covered all the story about this cross-dresser such as it's cars, before and after picture, parents, business, houses and his net worth.
If you have a Snapchat account you must have heard of him or a friend discussing.
He became most popular on Snapchat for sharing sexual video and talk about it.
Nevertheless, Bobrisky is a male Barbie.
He was born as Okuneye Idris Olanrewaju into a polygamous family.
His father got married to his mom as the third Wife and he is the youngest child in that family.
In fact, his journey of becoming a female gender didn't start today.
Bobrisky is undoubtedly one of those kids who grew up wanting to simulate the opposite sex yet attempted to include that makeover until lately.
However, You will be glad to know that this young entrepreneur started providing for himself at the age of 16.
Besides, his mother consistently warned him against the act of even beat him for his womanly desires.
Moreover, Bobrisky has also revealed that his mom hired thugs for him at a younger age.
More story about Bobrisky's biography is in this post.
Bobrisky Biography and History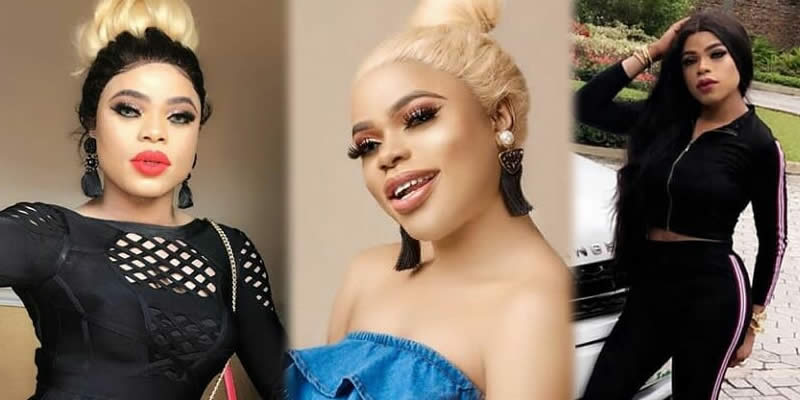 Bobrisky with his real name as "Idris Olanrewaju Okuneye" was born on August 31, 1992.
Besides, Bobrisly is an indigene of Ijebu Igbo in Ogun State.
He is a famous Nigerian Snapchat barbie influencer who grew up in Ebute Metta, Lagos.
However, he started his educational career at King's College, Lagos.
Later, he proceeds to the University of Lagos (UNILAG) where he studied Accounting and graduated.
Bobrisky Before and After (before transformation)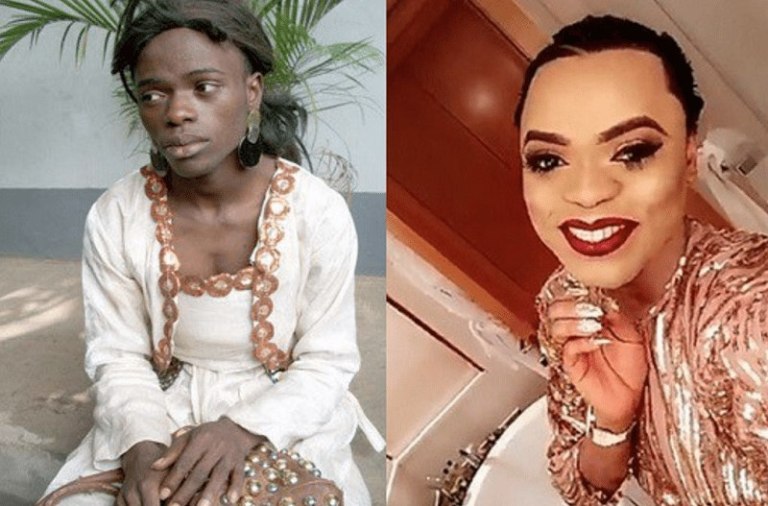 Before his complexion improvement.
The internet personality skin shade was equally as dark as a lot of Nigerians until he suddenly transforms snow-white.
However, this is due to his whitening cream expertise which he is now selling around the world.
According to him, it was a company approach and a business for him to venture into.
This action instantly propelled him into the spotlight using social media as well as earned both haters and admirers at the same time.
Bobrisky is an entrepreneur who's from Ogun State and currently lives in Lekki, Lagos.
He is now selling bleaching lotion as well as intends to be a huge competitor to some company like Dencia Whitenicious.
He does not appreciate the rumors regarding his sexuality as a female and even warned fans of addressing him as "He".
Moreover, he believes that as long as he is counting his millions as well as likewise assisting individuals, paying his tithes, he is completely fine.
Naturally, everyone thinks he is gay as he continues to discuss his mysterious guy "Bea" who has been his supporter all the time.
Bobrisky has actually been trending on Snapchat for months.
Currently, he has absolutely nothing less than 22,000 viewers daily on his snapchat account.
However, most of he's followers are constantly wishing to figure out who the "bae" is.
Besides, he claims that his secret boyfriend is Africa's 4th richest man who has offered him N7 million and also a Benz.
Later, he took a picture of the money and posted it on social media informed his fans that he has just cashout from the bank.
In fact, he also further claims that his "Bea" will buy him a house close to Linda Ikeji's home in Banana Island, Lagos.
Controversies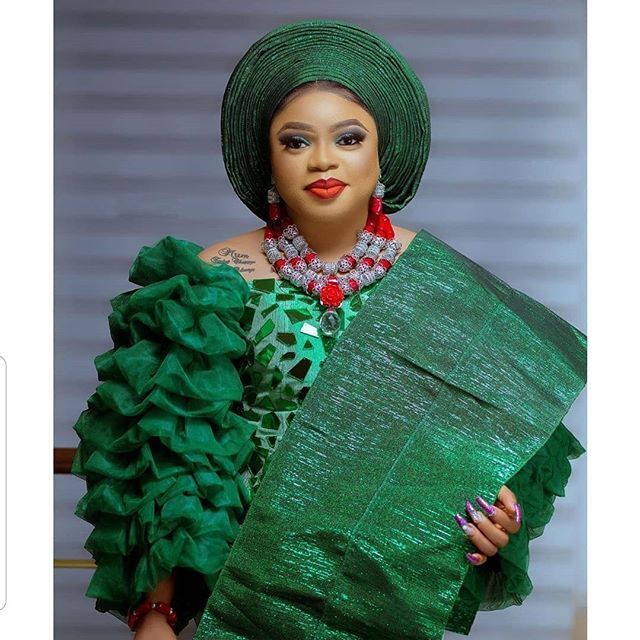 There are many individuals who don't support Bobrisky transgender.
While some publicly disagreed with that and believe that Bobrisly is fine.
Just as a like of Bisi Alimi,
A Nigerian gay rights activist who first publicly go on Nigerian television to declare itself.
However, Bobrisky is not the only Nigerian who believes in cross-dressing.
There are many other Nigerians who live a life of cross-dressing like; Charly boy and Denrela Edun.
Moreover, cross-dressing is the act of dressing like the opposite sex both in attires, hair, body structures, and nails.
However, Bobrisky took the cross-dressing pattern to another standard which he made use of to raise debates as well as popularity to himself.
In fact, he started going viral in October 2016 when the President aid "Bashir Ahmad" took out of appearing with him on a social media panel in Abuja.
During that time.
Bobrisky was a trend search in Google as the Public Affairs Manager to Google in West Africa "Taiwo Kola-Ogunlade" confirmed it.
Later, in early 2017
A video clip went viral as Bobrisky was caught by the Police when two sachets of water were taken out of the reduced neck dress as pseudo breasts.
On his 27 birthday celebration.
He had actually planned a birthday to held at the Pearls Gardens in Lekki on Saturday.
With another party to held at the Heaven Boat Club, Victoria Island on Sunday.
But Police Commissioner "Zubairu Muazu" got the deployment of water-tight security.
Who will guarantee that the celebration does not hold as well as additionally arresting Bobrisky?
Nevertheless, they also arrest other crossdressers and homosexuals that planned to participate in his birthday?
However, it is most surprising how Bobrisky appears to get away with all this.
Although his homosexual insinuations do not agree with the law of Nigeria.
Is Bobrisky a boy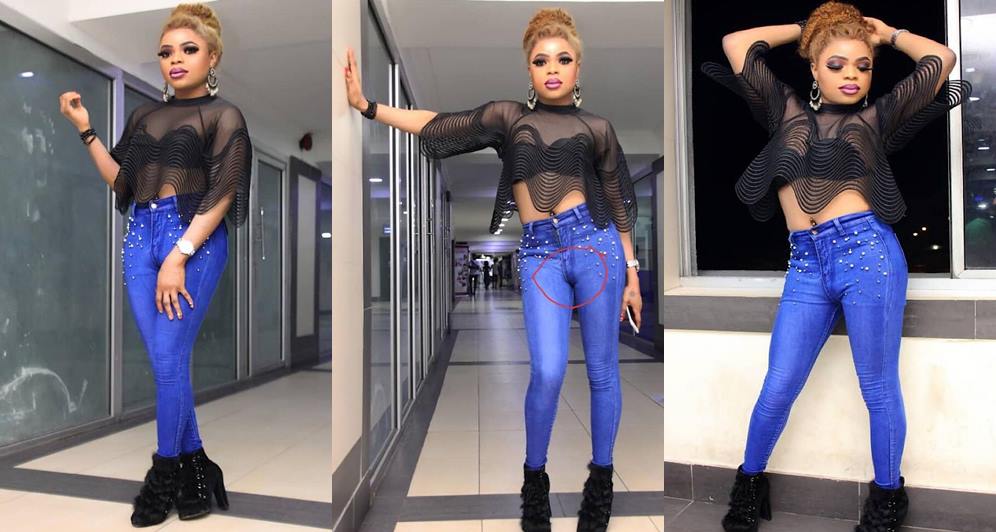 Take a look at the picture.
If you have read this post until this point, it is most likely you know that Bobrisky is a boy.
In fact, he was once arrested by the Lagos Police Command at Lekki soon after he openly introduced itself as gay.
Bobrisky Parents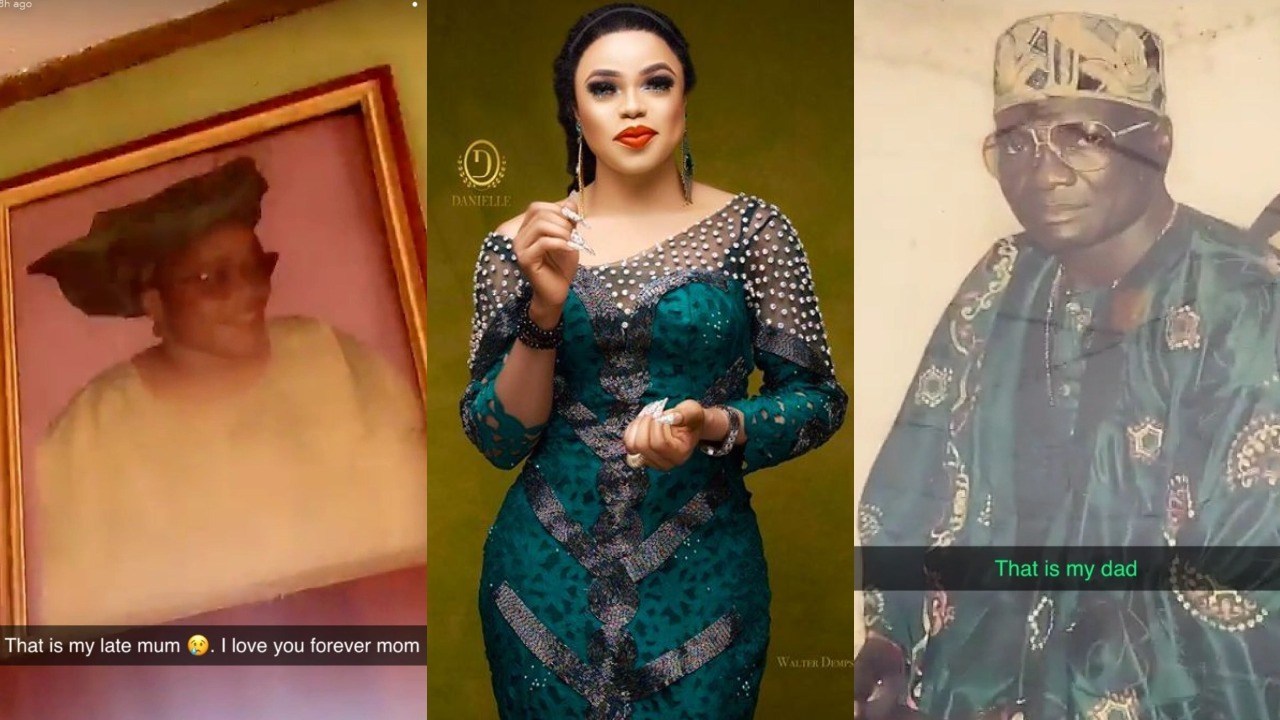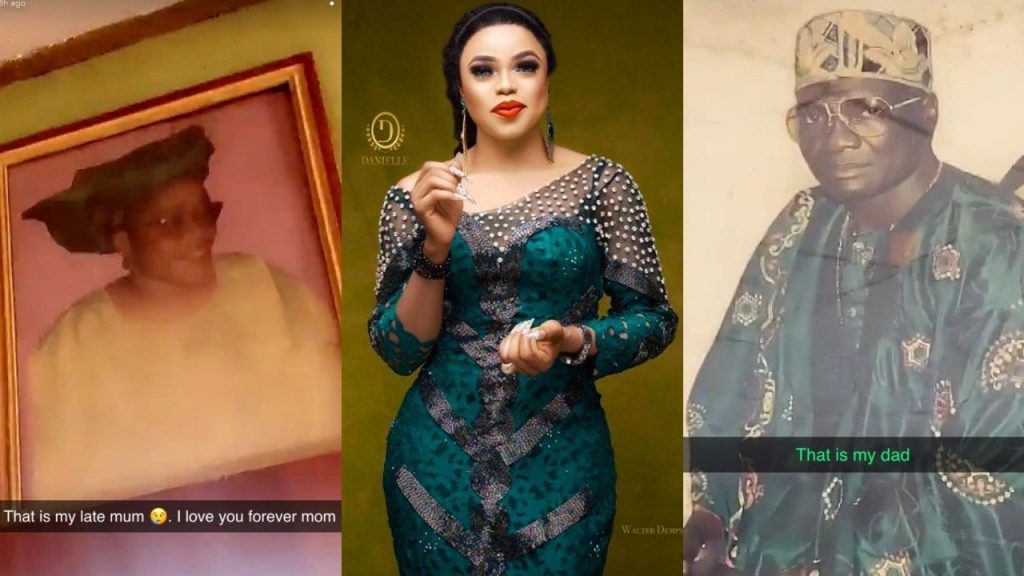 The King of Snapchat as involves in questions and answer session on his social media account where he reveals a lot about himself.
Bobrisky's father was married to his mom as a third wife with the other two wives.
However, Bobrisky is the last born and the youngest in the family.
His mother had only him and his late brother who died of HIV/AIDs for his father.
Moreover, he stated that things became difficult when their parents separated in the year 2000.
During that time, he was just an 8 years old boy.
His father allowed him to go with her mom in which he was too young to stay back.
During his stay with her mum before her mom died.
He was taught by her mom how to cook and some other domestic jobs in the house.
Nevertheless, he uses to behave like a woman even in school and in the house until his father notices and caution his mom.
My mom reply "that is how I am and nobody should judge me".
Later, after he finished his secondary school at Kings College, Lagos.
He summons the courage to approach his mom and explains that he will love to become a girl in the future.
Her mom reply, whosoever he wants to become, that is his own business and he will not judge him.
According to him, he explained that her mom used to have many boyfriends during that time.
However, Bobrisky has refused to reveal who his real father's name is and stated that they are both dead.
The main fact about him is that he was a Muslim before he later changed to be a Christian.
Until now, Bobrisky has not revealed the real church he attained but as always claims to be paying tithe.
Cars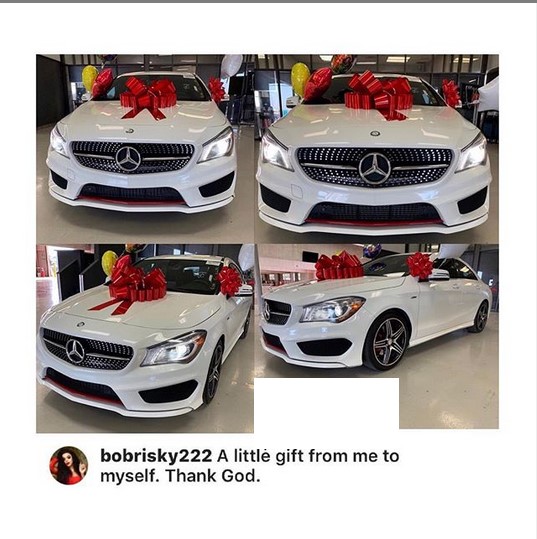 Bobrisky have two cars for himself.
Benz
Range Rover 2019 model
He claimed that Benz was a gift from his "Bea" to him and the second car (Range Rover 2019 model) was acquired by his business fund.
House
In 2017, the Bobrisky bought a five-bedroom duplex in Lekki, Lagos State.
He also held a housewarming celebration for his new home.
However, he took to his Snapchat to show off the various sections of his home.
Later, he revealing that it took him about N12 million to decorate and furnished the interior aspect of his home.
Videos
Here are some important videos we can get about this crossdresser "Bobrisky".
Bobrisky Networth
Bobrisky declared his net worth to have N40 million in two separate accounts operated in the country.
He later claims that his breaching cream is sold for N200,000 each.
However, he has also boasted that his cosmetic store in Lagos worth N30 million.
Besides, Bobrisky is an entrepreneur who uses a few abilities and knowledge to develop earnings and riches for himself.
Despite the fact that he extols it on social media a whole lot.
He also claimed that he works as MC(master of ceremony) for prominent occasions and celebrations.
He additionally acts in some brief video clip which naturally is against the law of the nation.
These videos are usually uploaded to his Snapchat account and also go viral from there.
He teaches many ladies about sexuality and he claims to makes money from it too.
Before arriving and started being a talk of the town.
He started out by re-selling females clothes to his classmates and also increase the cost.
He scolded haters for evaluating him regardless of the difficulty he experienced before his millions began rolling in.
Just when one believes individuals are getting fed up with news of Bobrisky.
The guy remains to flaunt his good fortunes and also his beloved Snapchat is constantly his partner.
Besides, Bobrisky revealed signing his very first endorsement offer as well as touchdown a duty in a Nollywood movie.
The Nollywood Movie Bobrisky was featured is called " Bob Risky in Love" as a crossdresser in 2015.
Later, they were a controversy that the Movie can be ban by the Nigeria Census Board for promoting homosexual.
So we can also say that Bobrisky Net Worth is N40 million even without proof.
Conclusion
What do you think about this crossdresser "Bobrisky"?
Do you believe he is a good influencer to society and the upcoming children?
Leave a comment and let us know how you feel and we do appreciate it if you can share the post.