There is barely anyone who doesn't know of the popular celebrity couple Burna Boy and Stefflon Don.
They started dating back in 2019, and this was when Burna Boy aired the news to his fans.
Ever since, their relationship has been partially public.
They got so well, that the 'On The Low' crooner even once disclosed that he would marry her.
Moreover, Stefflon Don also talked about marrying Burna Boy in another interview.
They have been making waves as a perfect couple.
However, there is a new development that is raising eyebrows all around the nation.
Both Burna Boy and his British girlfriend Stefflon Don have recently unfollowed each other on the popular social media platform 'Instagram'.
We do not know the actual reason behind their decision, but we think something fishy could be going on.
The two music stars have refused to say anything about the whole thing, but we just have to keep watching to see if anything new comes up.
Without wasting much time, let us explore the individual lives of the two music stars Burna Boy and Stefflon Don.
Read Also: Burna Boy Net Worth: Bio, Houses, Cars, and Girlfriend.
Burna Boy Biography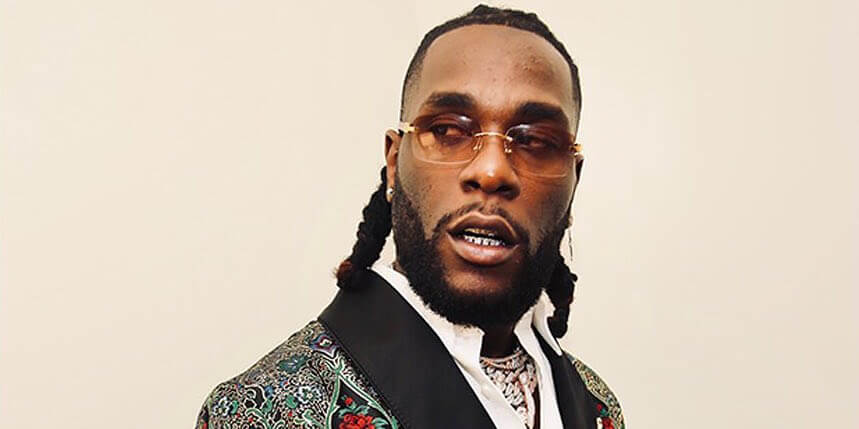 Burna Boy who goes by the real name Damini Ebunoluwa Ogulu is a Nigerian musician and songwriter who was born on the 2nd of July 1991.
However, he was born in Port Harcourt, Rivers state, Nigeria.
His father was a manager in a Welding Company, while his mother was a language translator.
It was even said that Burna Boy's grand-dad Mr. Benson Idonije was once a manager to the Afrobeat legend Fela Anikulakpo Kuti.
Burna Boy grew up in Port Harcourt, where he started creating his own beats.
During his early days, he attended the Corona Secondary School located in Agbara.
After his secondary education, he then moved to London where he studied Media Technology at the University of Sussex in the UK.
After that, he again studied Media Communications and Culture at the Oxford Brookes University still in the United Kingdom.
Music Career
Burna Boy rose to fame with the hit single titled 'Like To Party'.
This single was part of his first album titled L.I.F.E.
He released this album back in 2012.
This album featured major Nigerian artistes like 2face Idibia, Wizkid, Timaya, M.I, Olamide, and a few others.
This album sold up to 40k copies within just 24hrs of its release.
In August 2013, L.I.F.E made it to the seventh spot on the Billboard Reggae Albums chart.
The album was a major success, and it shot him fully into the music space here in Nigeria.
When he released his first album L.I.F.E, Burna Boy was still an Artiste under the Aristokrat Record label.
However, he left that record label just a year later in 2014.
After leaving Aristokrat Records, Burna Boy created his own label which he called 'Spaceship Entertainment'.
Just a few months after the creation of his own record label, Burna Boy released his second album titled 'On a spaceship'.
This album was also a success.
In 2017, he was signed into the Atlantic Records in the USA, and Warner Music Group.
This was when he released his third album titled 'Outside'.
2019 turned out to be a very successful year for the music star, as he won several international awards with the release of his fourth album titled 'African Giant'.
He won the BET Award for Best International Act and was aired as the Apple Music Up Next Artiste.
The album won the AAMA (All Africa Music Awards) for the Album of the year.
It was also nominated for the Best World Music Album in the 62nd edition of the annual Grammy Awards.
In 2020, he won the award for the African Artiste of the Year at the VGMA.
Burna Boy's Albums
L.I.F.E (2012)
On a spaceship (2015)
Outside (2016)
African Giant (2019)
Twice As Tall (2020)
Burna Boy's Eps
Redemption (2016)
Steel & Copper (2019)
Burna Boy's Mixtapes
Burn Notice (2011)
Burn Identity (2012)
Aside from these, Burna Boy also has several hit singles that are making waves all over the music scene today.
Burna Boy's Awards
Find below a couple of the awards that the music star Burna Boy has bagged as a result of his creativity in the music scene.
In 2013, Burna Boy won the South-South Music Awards for Best Pop, and also the Nigerian Entertainment Awards for Best New Act.
He also bagged Nominations in the Headies for the categories of Best New Act and Next Rated Act.
In 2014, Burna Boy won the Headies award for Hip Hop World Revelation of the year, and also an album of the year.
Burna Boy won the Nigeria Music Award for Best album of the year.
He was also nominated for the best pop artist of the Year.
2019 turned out to be one of the most successful years in Burna Boy's career as a musician.
He bagged up to four awards from the Soundcity MVP Awards Festival.
He also won several other international awards like the BET Award for Best International Act, and the MTV Europe Music Award for Best African Act.
Aside from these awards, Burna Boy also won about three Headies awards and bagged about four nominations.
A successful year for him indeed.
2020 marked a whole new beginning for Burna Boy, as he stepped higher in the music world.
In 2020, he won several awards from award bodies like African Magazine Awards, AAMA, and Sound City MVP Awards Festival.
He also bagged the BET International award for Best International Act, and he won the Brit Award for International Male Solo Artist.
His biggest achievement in 2020 and his career as a whole, was his nomination in the Grammy Awards.
This is considered as the biggest music award in existence.
His album was nominated in the Best world Album category.
However, Burna Boy "Destiny song" was featured among the President Biden Inauguration Playlist on January 20, 2021
Burna Boy Net Worth
Being a very successful African musician who is well recognized in the international Scene.
Burna Boy has bagged so many endorsement deals and more.
Today, he is worth a whopping $4 million dollars.
Also Read: Stefflon Don Net Worth 2020: Bio, Career, Age, Date, and Songs.
Stefflon Don Biography
Stefflon Don who goes by the real name Stephanie Victoria Allen is a British singer and songwriter who was born on the 14th of December 1991.
She was born in Birmingham in the United Kingdom.
At 5, her family moved to Rotterdam.
This is the reason behind her fluency in Dutch.
When she turned 14, she returned to Britain to study in a London Academic Institution.
Prior to her career in the music industry, she worked as a hairdresser and cake designer.
However, she had the natural music talent from birth.
At just 9, she had already recorded a hook for a rapper called U-Niq.
Although this song never made it to the public, it increased her experience and zeal for the line.
Music Career
Stefflon Don started her career in the music industry back in 2015.
This was when she released a cover of 6 Words by Wretch 32.
She later even featured on tracks like Wobble by Lethal Bizzle, and Work (Remix) by Sneakbo.
Stefflon Don made her first appearance in an American track when she featured in Jeremih's London.
She was then later featured in Better.
This was a song from Lil Yatchy's album titled Teenage Emotions.
Still in 2016, Stefflon Don was signed to the 54 London Music label.
This is a subsidiary of the popular Universal Music Group.
Later that same year, Stefflon dropped her first mixtape titled 'Real Ting'.
Although she was active in the music industry before then, she was shot into the limelight with her hit single titled Hurting Me.
This track featured the famous French Montana.
It even rose to the number 7 spot on the UK Singles Chart.
In 2018, she released another mixtape titled 'Secure'.
Stefflon has gone on to feature in several musical works, and she is a fast-rising star in the music scene.
Her vocals were even featured in XXXTentacion's post-houmous track titled Royalty.
She also collaborated on 'Boasty' with Wiley.
Stefflon Don's Awards And Nominations
As a singer, rapper, and songwriter, Stefflon Don has bagged a few awards for herself.
In 2017, she won the MOBO Awards for the best Female Artiste.
Her song also turned up as the tenth track in the Line of Best Fit Awards for the category of Best 50 songs of 2017.
In 2018, Stefflon won the NME Award for Best New Artist, and she was also nominated in the Best International Act Category of the BET Awards.
Stefflon Don's Net Worth
Stefflon Don is indeed a fast rising star in the world music scene today.
She has already bagged so many deals, and she is currently estimated to worth $1.5 million dollars.
Check Out: Mr P And Rudeboy Net Worth, Biography, & Assets 2020
Conclusion of Burna Boy And Stefflon Don
With this article, you now know more about both Burna Boy and Stefflon Don.
Like I have already said, they are both together as a couple, but we do not understand what could be going on between them for the time being.
We will just keep watching to get more information about their relationship status.
Source: Thingstoknow.com.ng