So what is Drake net worth?
You will agree with me that Drake is one of the most popular musicians in the world today.
Having been in the music industry for a very long time, there is no music award that Drake hasn't bagged in his career as a musician.
With so many album sales, streams, and lucrative endorsement deals, so many people keep asking how much Drake is worth in terms of cash.
Here in this article, we are going to show you how much is Drake's net worth, and a lot more about him.
So if you are a fan of the singer or one who just wants to know more about him, then you are in the right place.
Now, let us get down to the real deal…
Biography of Drake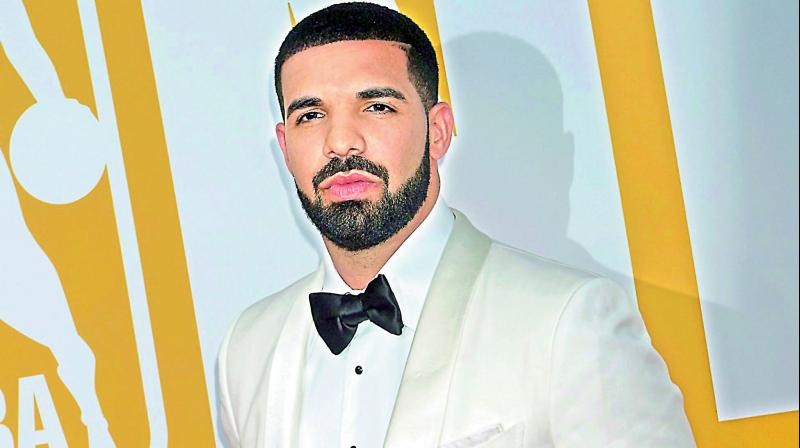 Aubrey Drake Graham (aka Drake) is a Canadian singer, rapper, songwriter, and entrepreneur who was born on the 24th of October 1986.
Today, Drake is a very important figure in the world music space.
Much credit goes to this singer for making Toronto sound famous.
Before Drake gained fame as a singer, he already had recognition as an actor.
During this period, he was part of the teen TV drama series called 'Degrassi: The Next Generation'.
After releasing his first mixtape which he titled ' Room For Improvement', Drake then left the TV series to pursue his music career.
He then later released two other music projects: Comeback Season and So Far Gone.
After releasing these projects, Drake then signed a deal as an act under Young Money Entertainment.
Early Life of Drake
Aubrey Drake Graham (aka Drake) was born in Toronto, Ontario, Canada.
His father Dennis Graham is an African American Catholic from Memphis Tennessee.
On the other hand, his mother Sandi Graham is a Canadian with Jewish heritage.
While his father was a drummer who performed alongside Jerry Lee Lewis, his mother was an English teacher and a florist.
They both met when Dennis performed at a Club called 'Club Bluenote' in Toronto.
Sandra Sher was also present in the club.
Drake holds a dual citizenship of the United States of America and Canada.
When he turned five, his parents divorced, so he was left alone with his mum in Toronto while his father later returned to Memphis.
Drake's Father
While in Memphis, Drake's dad was incarcerated for some years on charges pertaining to drugs.
As a result of financial limitations and legal issues, Drake's father remained in the US for a while until Drake was in his early adulthood.
Before he was arrested, he used to travel down to Toronto to bring Drake to Memphis during his summer holidays.
He even disclosed in an interview that Drake's declarations that he was an absent father are all just used to sell his records.
A while late after he said this, Drake denied the fact that he just used it to sell his records.
While growing up, Drake lived in two neighborhoods.
He first lived in Weston Road in Toronto until he was in grade six.
At this point, he was a minor hockey player with the Weston Red Wings.
Later on, he moved to Forest Hills which happened to be one of the affluent neighborhoods in the city.
It was said that they lived in a shared building.
While someone lived on the top half, they lived in the bottom half.
Drake used to occupy the basement, while his mum lived on the first floor.
Drake attended the Forest Hill Collegiate Institute.
This was where he demonstrated his talent in the arts.
He started by acting while still a student of the school.
Later on, he attended the Vaughan Road Academy.
Due to the economic status connected with the neighborhood in which this school was located, Drake said it wasn't easy to school there.
While in school, Drake was often bullied by other white kids based on religious background and race.
When he realized that his school was affecting his promising acting career, Drake then left school.
However, he later graduated in 2012.
Drake Acting Career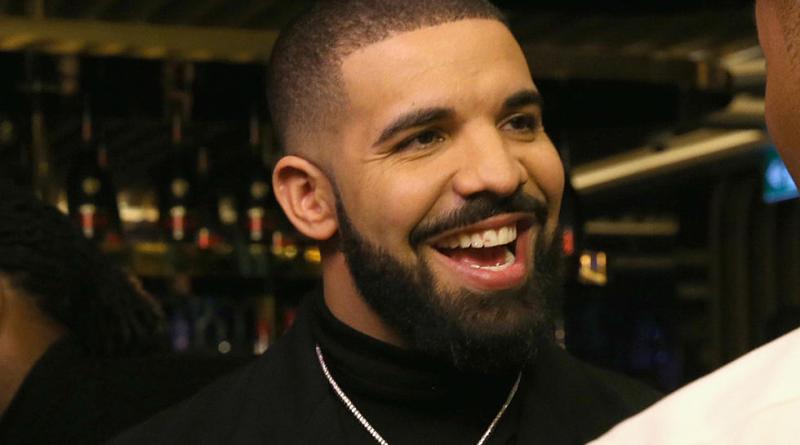 When Drake was 15 years old, one of his high school friends introduced him to his dad who was an acting agent.
It was he who found a role for Drake in the teenage drama series titled 'Degrassi: The Next Generation'.
Drake played the role of a basketball star (Jimmy Brooks) who became disabled after he was shot by a classmate.
He featured in a total of about 100 episodes of this TV series between 2001 to 2008.
Later on, in 2010, Drake revealed that he was interested in playing the role of Barack Obama in a biopic.
Barack Obama actually responded positively to this in an interview recently in 2020.
Drake Music Career
While still an actor, Drake was inspired by Jay-Z and Clipse.
As a result of the inspirations, he developed a strong passion for music and soon started a career in the line.
His first musical project was actually a self-released mixtape which was titled 'Room For Improvement' in 2006.
In this mixtape, he featured Lupe Fiasco and Trey Songz.
The production work was handled by Frank Dukes and Bio-1da who are both Canadian producers.
After the release of this mixtape, only about 6,000 copies were sold.
This earned Drake a total of about $304 Dollars from royalties.
The following year, Drake released his second mixtape titled 'Comeback Season'.
This one contained the single titled 'Replacement Girl' in which he featured Trey Songz.
With this song, Drake became the first unsigned rapper from Canada to have his music featured on BET.
The replacement was featured on their 'New Joint of the Day' Category in April 2007.
Drake's Recongnition
Drake sampled 'Man of the year' by Brisco, Lil Wayne and Flo Rida.
He retained Lil Wayne's verse and added his own to the first half of the song.
As a result of this, Jaz Prince gifted Lil Wayne with a copy of this version of the song.
This actually prompted Lil Wayne to invite Drake to Houston to be part of his Tha Carter III Tour.
While on the tour together, Lil Wayne and Drake recorded a few songs together.
They recorded songs like Forever, Ransom, and also a remix of the song 'Brand New'.
Although they had collaborated on all these songs, Lil Wayne still didn't sign Drake to Young Money Entertainment yet.
Drake Journey To Limelight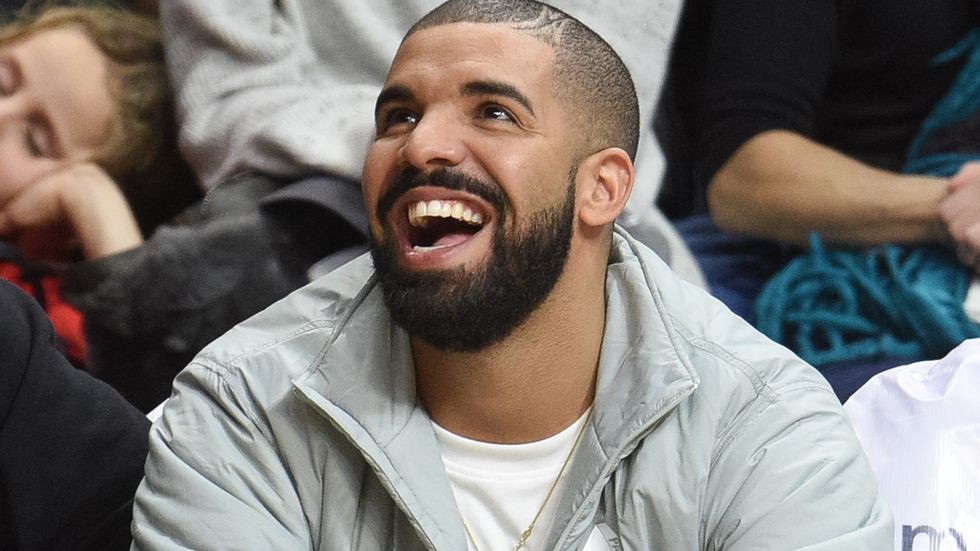 In 2009, Drake released his third mixtape titled 'So Far Gone'.
It was made available for free download on the music blog 'Ovo'.
In this mixtape, he featured the likes of Lil Wayne, Omarion, Trey Songz, Bun B, and Lloyd.
Within just the first two hours of its release, this song bagged a whopping total of 2,000+ downloads.
Singles like 'Successful' and 'Best I Ever Had' both made it to the mainstream.
They were both certified Gold by RIAA.
'Best I Ever Had' even went as far as reaching the number two spot on the Billboard Hot 100 Chart.
As a result of the success of this mixtape, Drake re-released it as an extended play (EP).
On the EP, he featured a total of four original songs from the mixtape.
Then he added songs like 'Fear' and 'I'm Goin In'.
This was featured on the number six spot on the Billboard 200, and it won the Rap Recording of the Year Award at the Juno Awards in 2010.
Record Label Offers
Following the huge success of his mixtape, so many record labels came up with offers for Drake.
As a matter of fact, it was said to have been one of the biggest bidding battles amongst record labels.
There were numerous labels who wanted to sign the singer.
However, he secured a contract with the Young Money Entertainment on the 29th of June 2009.
More Recent Works of Drake
Through the years, Drake has continued to drop hit singles and albums.
Back in 2017, he featured the famous Nigerian Afrobeat singer 'Wizkid' in his song titled 'One Dance'.
This song went on to break world records, and it was even featured in one of the editions of the Guinness Book of Records.
Later on, Wizkid featured Drake in his own song titled 'Come Closer'.
This song was an international hit, and it even went as far as attaining gold in major countries like Canada.
More recently in 2019, Drake released a song titled 'War'.
A day after releasing this song, he revealed in an interview that his sixth studio album would soon be completed.
In January 2020, the singer featured the famous American singer 'Future' in the song titled 'Life is Good'.
This was part of his album which was titled 'High Off Life'.
Later that same month, the duo worked on another song which was titled 'Desires'.
However, it was released for free after it was leaked.
A few months later, Drake dropped a song titled 'Toosie Slide'.
The music video of this song featured a dance which was actually created by the social media influencer called Toosie.
This song made it to the number one spot on the Billboard Hot 100.
This made Drake the first male artist to have three songs that featured at the number one spot.
Drake Latest Mixtape/Album
In May 2020, Drake dropped a commercial mixtape titled Dark Lane Demo Tapes.
This project contained features from guest acts like Chris Brown, Young Thug, Future, Fivio Foreign, Playboi Carti, Sosa Geek, and Fivio Foreign.
The mixtape is actually a compilation of new tracks that leaked on the internet.
This project debuted at the number 2 spot on the Billboard 200 Chart.
It also made it to the number one spot on the UK Albums Chart.
Recently in 2020, DJ Khaled featured Drake in his two singles titled Greece and Popstar.
These two songs debuted at number eight and three respectively on the US Billboard Hot 100.
This made Drake the singer with the most entries in the top ten on the Billboard Hot 100 Chart.
On Drake's 34th birthday in October 2020, he announced that his latest studio album titled Certified Lover Boy would be released in January 2021.
However, the release of this album has been postponed to an unknown date.
This album will be released under Ovo Sound and Republic Records.
This is a record label which Drake founded with two of his partners.
Ever since he left Young Money Entertainment Label, he has been dropping all his songs and albums under his own label.
Private Life of Drake
Relationships
Drake was in an on-and-off romantic relationship with the American singer 'Rihanna' during the period of 2009 to 2016.
He mentioned this relationship in most of his studio albums.
When presenting Rihanna with the Michael Jackson Video Vanguard Award, he disclosed that she was a woman he has been in love with since he was 22 year old.
Although their relationship was loved by their fans, they couldn't maintain it through the years due to some unknown reasons.
Is Drake a Father?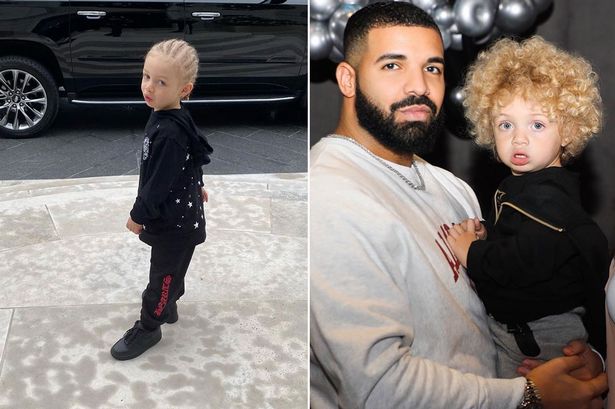 The answer to this question is 'Yes'.
Drake is the father of a boy named Adonis, who was born on the 11th of October 2017.
He had this child with a French painter and former model named Sophie Brissaux.
After featuring in a TMZ publication in 2017, her pregnancy became viral.
Later on, Drake confirmed his fatherhood in his album titled 'Scorpion' which was released in 2018.
In this album, he actually made it clear that he wanted his child to have his privacy.
However, it seems this would be difficult, as Drake is a world class superstar.
Drake Mixtapes/Albums
Here is a list of all the albums and mixtapes that Drake has released through his career yet.
Mixtapes
Room For Improvement (2006)
Comeback Season (2007)
So Far So Gone (2009)
If You're Reading This It's Too Late (2015)
More Life (2017)
Dark Lane Demo Tapes (2020)
Studio Albums
Thank Me Later (2010)
Take Care (2011)
Nothing Was The Same (2013)
Views (2016)
Scorpion (2018)
Certified Lover Boy (2021)
Drake Awards/ Nominations
Drake is the most certified digital singles musician in the history of the United States of America.
His most certified single is 'God's Plan'.
This song received 11 platinum certifications.
Hotline Bling bagged a total of 8 platinum certifications.
Drake also holds several records on the Billboard Charts and many other major awards.
As of 2019, the singer had already bagged four Grammy Awards, and a total of about 42 Grammy Nominations.
Through the years, he has bagged other major awards like the American Music Awards, BET, Soul Train Music Awards, MTV, and more.
Drake Cars, Mansions And Assets
Here are some major assets owned by Drake.
List of Cars owned by Drake
Ferrari F150
Mercedes Maybach S 600 Pullman
Bugatti Veyron Sang Noir
Brabus 850 Biturbo Coupe
Lamborghini Gallardo
Acura TSX
Bentley Continental GT V8
Chevrolet Malibu LS
Rolls Royce Phantom
Mclaren 675LT
Lamborghini Aventador Roadster
Drake's Garage is worth a total of over $30 Million Dollars.
That should tell you the kind of cars he owns.
Mansions
Drake currently owns a couple of Mansions in Toronto where he was born.
It was reported that the singer bought a very large land in Toronto where he intends to build a 35,000 square feet large home.
This real estate will cost him a total of about $100 Million Dollars.
California Mansion
Drake owns a mansion in Hidden Hills, California.
He bought this home in 2012 for a whopping $7.7 Million Dollars.
Today, the mansion and land is worth way more than that
Aside from these ones mentioned Here, Drake owns a lot more real estate properties.
As a matter of fact, some of his properties are not even known to the public.
Drake Private Jet
As a very rich musician, it is not a surprise that Drake owns a private jet.
He owns a Boeing 767 Jet that is said to be worth millions of dollars.
From estimates, this jet is said to be worth from $60-$95 Million Dollars.
What is Drake Net Worth?
Well. You will all agree with me that Drake has bagged millions of dollars from the music industry in the past few years.
Aside from his music royalties and more, he also earns a lot from lucrative endorsement deals.
Today, this singer is said to have a net worth of $150 Million Dollars.
This makes him one of the richest musicians in the world today.
Summary on Drake Net Worth
From this wonderful article, you can now see a lot about the singer 'Drake' and his net worth.
If you actually found this article useful, you can encourage us by dropping a comment below.
Remember, we value your comments.
Source: thingstoknow.com.ng