Google services are an integral part of Google. Google provides a wide range of services, from Google Drive to Google Translate, and all these services have different functions in life. This article will discuss the various Google Services available, most of these services are totally free, some are premium services and you have to pay for them.
Google services like firebase is a database that helps developers to host their website and mobile applications, ranging from Android, IOS, and others, these services start you free, and as you grow you now pay as you grow. a lot of google services really help the tech world to move faster and then make the world a simple and enjoyable place to be.
taking for instance a service like Google Maps has help travelers a lot to locate a place or know where they are going without missing their way.
What about Google services like Google Drive: The popular storage service where users can store their files online and access them anywhere with an internet connection. There is also an app that allows offline file editing on mobile devices! (Premium) Free
How about Google Translate: A translation service powered by artificial intelligence that helps you communicate more efficiently with people who speak a different language than you do.(Free) Apk Download. So in today's article, we are going to tell you in detail about most google services, what they do and how you can use them for your benefit.
1. All About Google Drive
Google Drive is a cloud storage service created by Google. It stores your files on the internet and allows you to access them from anywhere as long as you have an Internet connection. All of your documents, videos, images, etc are stored in a folder that can be accessed via any device with access to the internet. This means that if you make any changes, those changes will be reflected on all of your devices. All the files are also encrypted for maximum security and privacy.
The main function provided by Google Drive is to store any kind of file that can be accessed from anywhere with an internet connection. It offers a free 15 GBs storage space but you have the option of upgrading this to 100 GBs if you so wish.
All of your files are stored in a folder that is encrypted for maximum security and privacy. All the changes made to any file are automatically mirrored on all devices that have access to the internet meaning there's no need to worry about syncing files or transferring them between different computers.
Features of Google Drive
Some features of Google drive include:
– All your files are now saved to the cloud meaning you can access them from any device. What you need is an internet connection, and voila! All your documents are right there for you
– Sharing has never been easier with Google drive – just click on the share button on the file or folder tab in the Google Drive desktop app and you can easily share with anyone
– All files in Google Drive are automatically backed up and synced across devices, so you never have to worry about losing your documents. A little note on the security of google drive – all files uploaded are encrypted when they're at rest
– Your files will be safe from viruses or malware as Google drive has always been a closed ecosystem
– All files are stored in the Google cloud, which means they're accessible to you from any device. You only need is an internet connection, and voila! your documents are right there for you
– You can create folders within google drive or use other tools like SharePoint to create more complex structures of documents
– All your files are also archived for you in the Google cloud, so they'll never go missing or get lost. If there is a problem with local storage on an individual machine, google drive will automatically copy all your files to their servers and keep them safe until they can be fixed.
How to Use Google Drive
Below is a step-by-step guide on how to use your Google Drive
-First, open a Gmail account or log in to your Google account.
-Then visit https://drive.google.com/drive/my-drive
-Once logged into Gmail or Google, you will be automatically signed into the Google Drive app and see a screen that looks like this:
-The left panel shows All Files on your computer, all of the files stored on your Dropbox account, and any other cloud storage accounts you might have; To make sure you are in the Google Drive All Files section, click on All your files.


-Click to open a Word document and make changes; Next press save icon or command+s for MAC and Ctrl+S for Windows
-To move around within the folder hierarchy of your Google drive, use these icons: Up arrow moves up one level, right arrows take the file to the parent folder, left arrow takes the file to the first child folder.
-To create a new Google Drive folder: Click on the All Files tab and then click on New Folder icon. Type in name of your choice for the google drive folder; To access this new google drive folder from all Files lists, use these icons: Up arrow moves up one level, right arrow takes file to the parent folder, left arrow takes the file to the first child folder.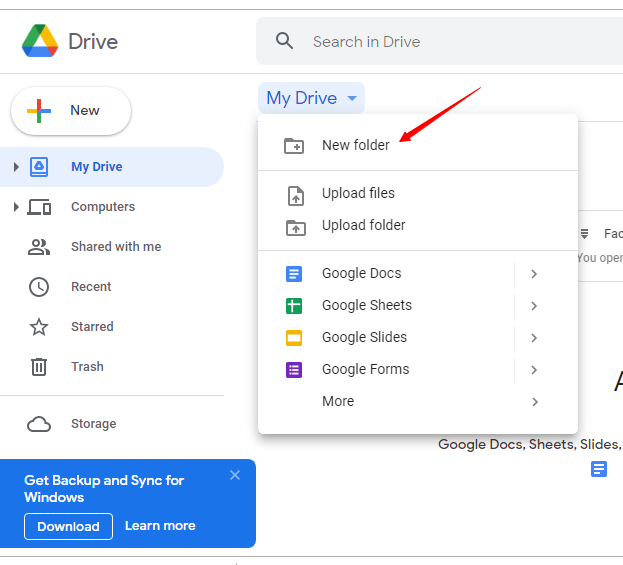 -To delete a Google Drive Folder: Click on All Files tab and then click on the trash icon which appears in front of each Google drive folder (next to name). Press Delete key or command+delete.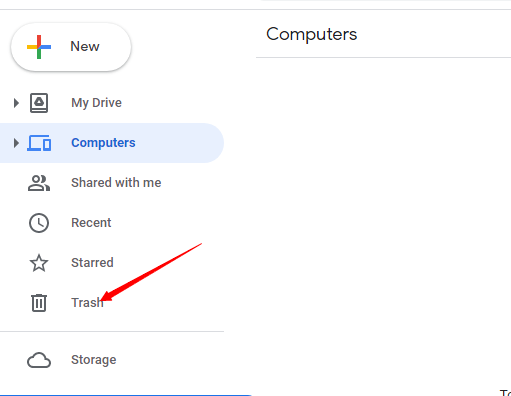 -To share files with others: Click on All Files tab, then right-click the file and select Share.
You can also share Google Drive folders by clicking on All Files tab and then right-click the folder name which you want to share.
Click Share button that appears in the top menu bar.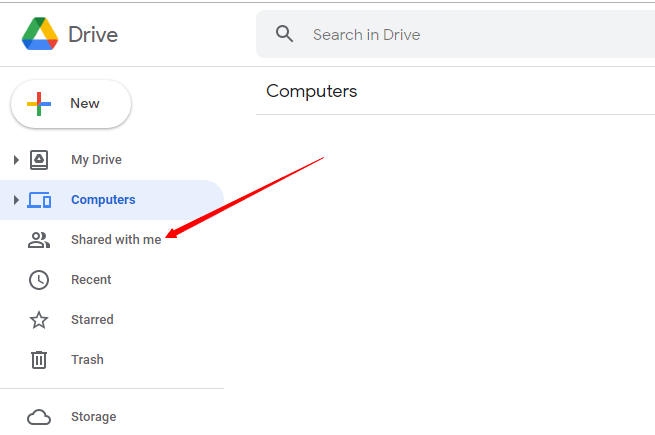 -To add a file: Click All Files, click Add File button or press ctrl+a and paste the file into the Google Drive folders window; To upload multiple files at once (e.g . All .doc files), select All Files tab, then press ctrl+a and click Upload button; To upload a folder: Click All Files -> Folder you want to upload > Select Move or Copy.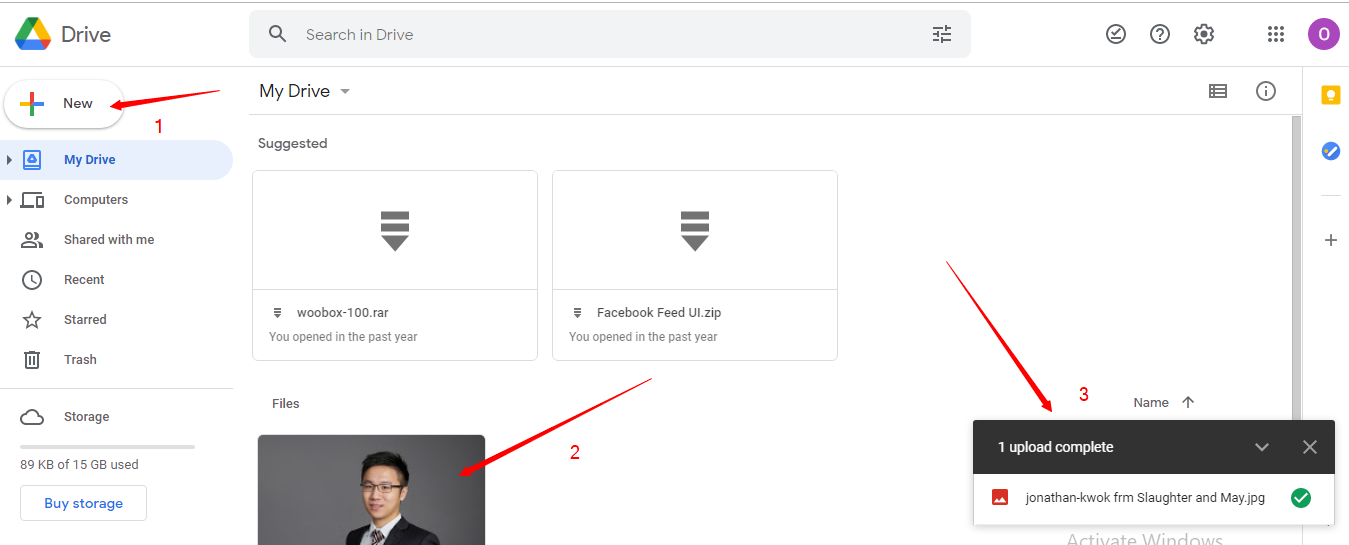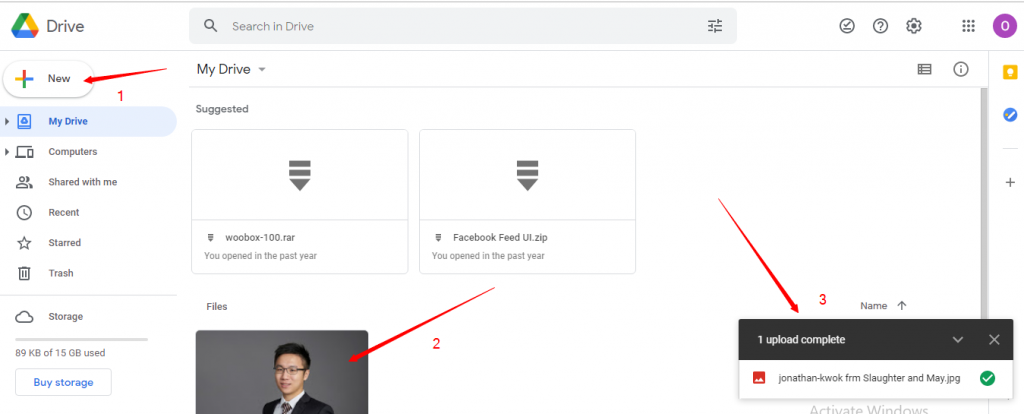 -How to rename Google Drive folders: Right-click on the name of the folder you want to change, type a new name in the text box, then press enter button.
-To copy Google Drive folders: Right-click on the name of the folder you want to change, select the Copy option.
-Deleting Google Drive folders: All files in that folder will be deleted and can not be recovered again; Click All Files tab -> Select Folder > Press Delete option or click the Trash icon.
2. All About Google Maps 
Google Maps is an online mapping service provided by Google. It offers satellite imagery, street maps, 360 degrees panoramic views of streets and buildings, and can provide directions to around a million destinations in more than 80 languages. All you need to do is type the destination or point on the map using your keyboard's cursor keys (Type A) or a mouse click (Type B).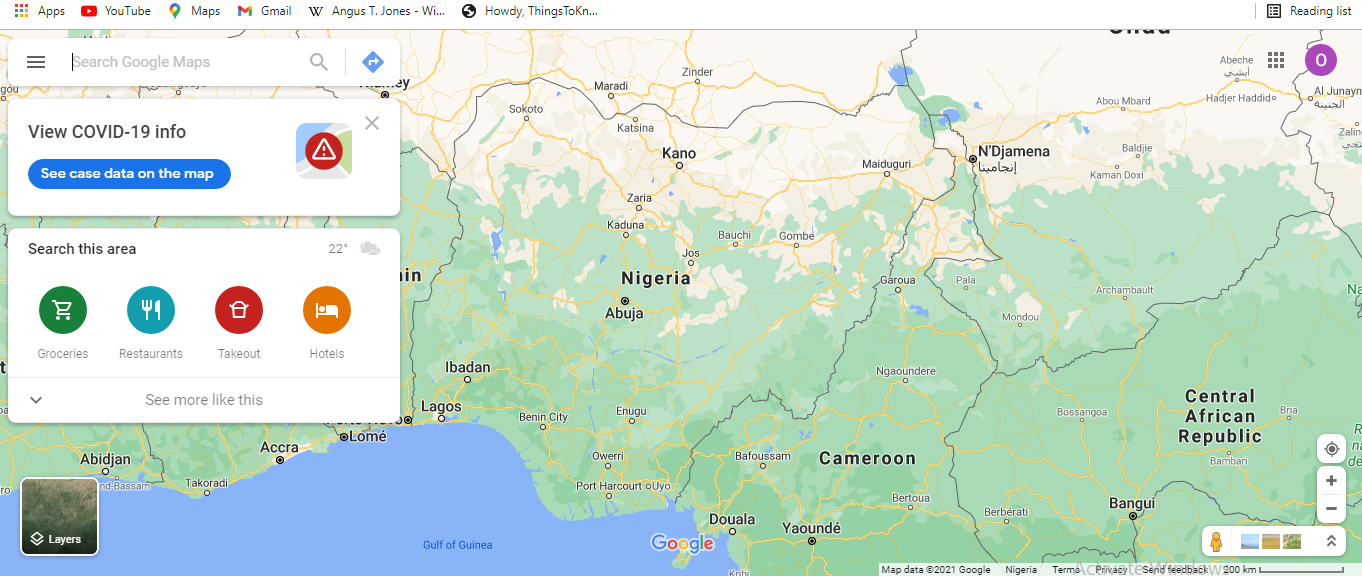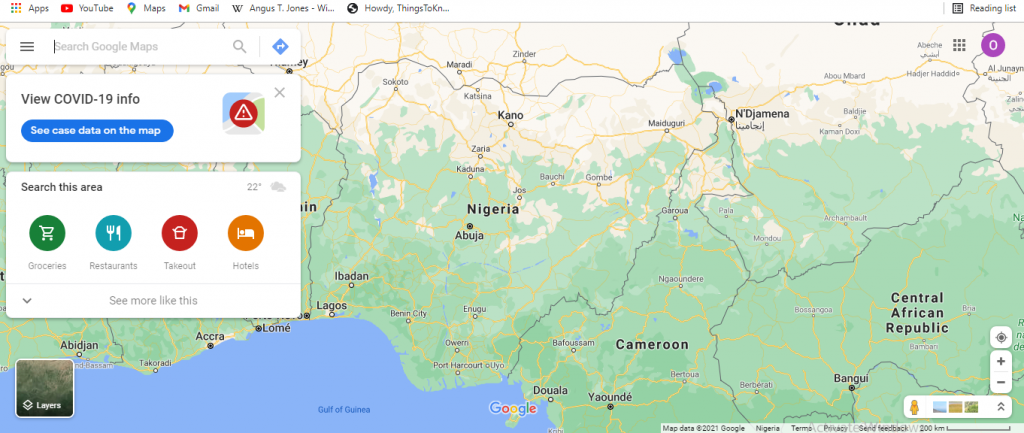 Google Maps is one of the most used and popular mapping services. It has many advantages, it's easy to use, available on all devices, and can provide directions in more than 80 languages. All these features make Google Maps very useful for travelers who are planning their routes or people that need to find their way around a new city.
In order to use Google Maps, you need to type the destination or point on the map using your keyboard's cursor keys (Type A) or a mouse click (Type B). All you need is an internet connection and it will show you how many steps are left until your destination points.
You can also explore a map of an entire country by clicking on "Find Distance" (Type C). All these features make Google Maps very useful for travelers who are planning their routes or people that need to find their way around a new city.
How To Use Google Map
-First, you need to have a Google account and password
-Go to the website: maps.google.com. (or you can use your phone app)
– Create an account if you don't have one by following the instructions on the screen
-Next, enter where you want to go in the "I'm looking for directions" field at top of the page.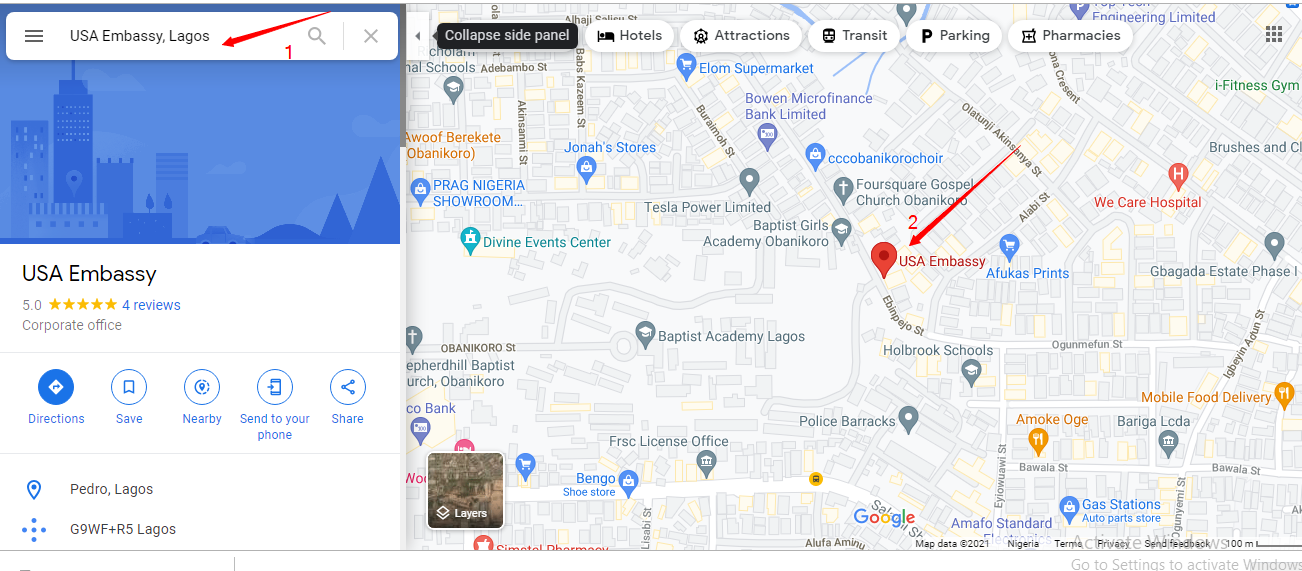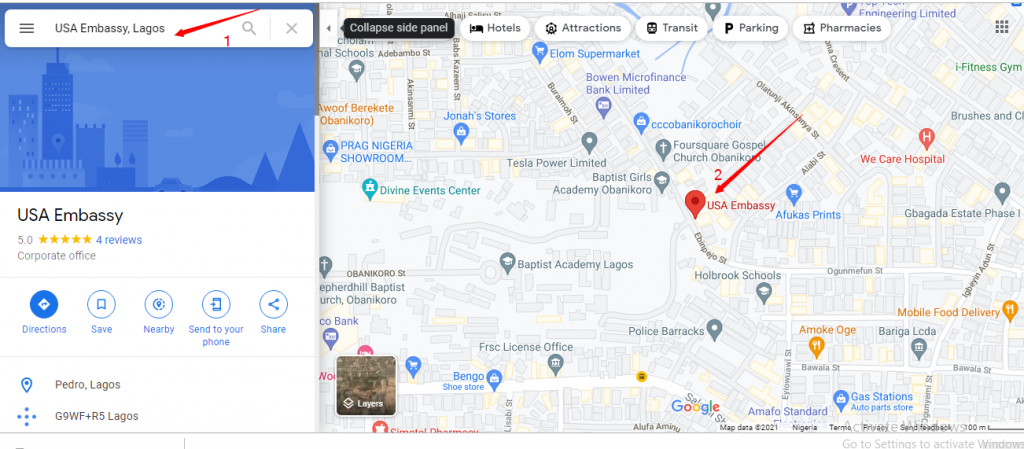 -Click the appropriate icon to get directions
-You can click on the "maps" tab at top of the page and use street view, satellite, or other views for your destination
–You can also save your favorite places for easy access
-Additionally, you can get directions on how to travel from one place to another by clicking the "directions" tab at top of the page
-You can use Google Maps offline if you need it and have a data plan. All you need is an internet connection with location services active when saving.
-You can also use Google Maps to navigate real-time
-You can even share your location with others using mobile apps like All About Google Maps.
3.All about Google Gmail
Google Gmail is a free email service provided by Google. Incoming and outgoing messages are scanned for spam or viruses before they reach your inbox, which means that you won't have to spend time deleting them yourself.
Gmail users also get 15 gigabytes of online storage space for their emails, attachments, contacts list, and other information from the account. All this, plus Google's search engine and the world wide web at your fingertips? Sounds pretty good to us.
You might not know it yet but you are probably using Gmail already – if you have a Facebook account, chances are high that your email address is connected with it and therefore uses Gmail for one or more purposes. The most common use is that of a secondary email account.
Features of Gmail
-Gmail has an inbox that sent messages comes in. There are filters to control the inbox. A user can set up rules for their inbox which will automatically file messages into certain labels or folders in a user's mailbox so they're ready to read and dealt with later.
-Gmail also has an archive, where old email conversations that don't need immediate attention are filed away invisibly.
-offers the ability for users to search their inbox using different criteria like sender, recipient, date of the message, etc., this helps you find emails you need faster and more efficiently.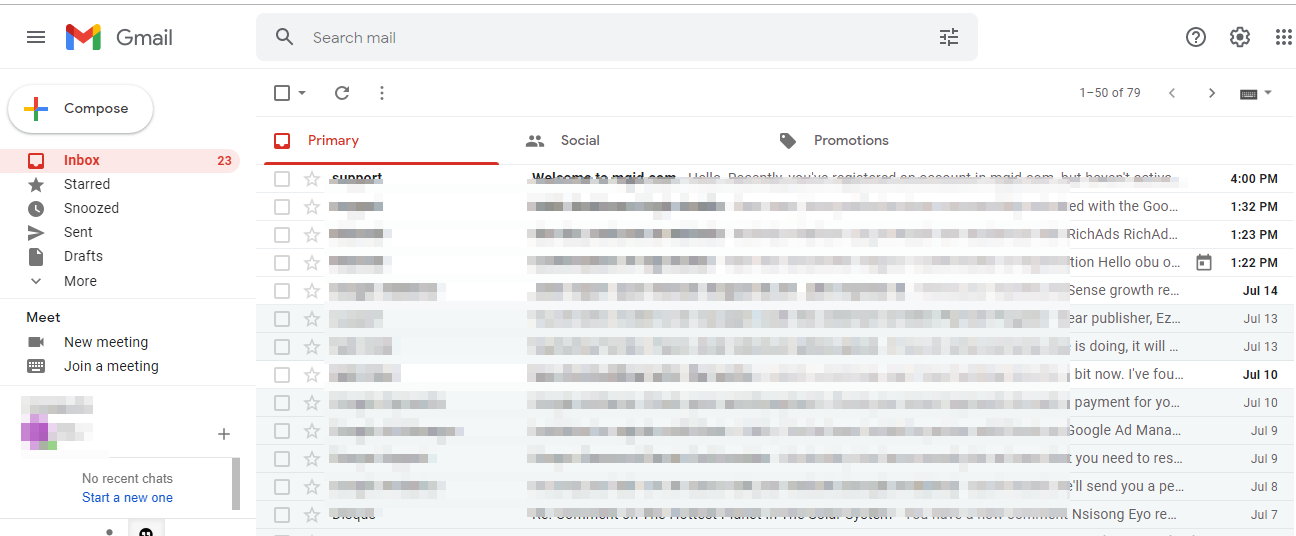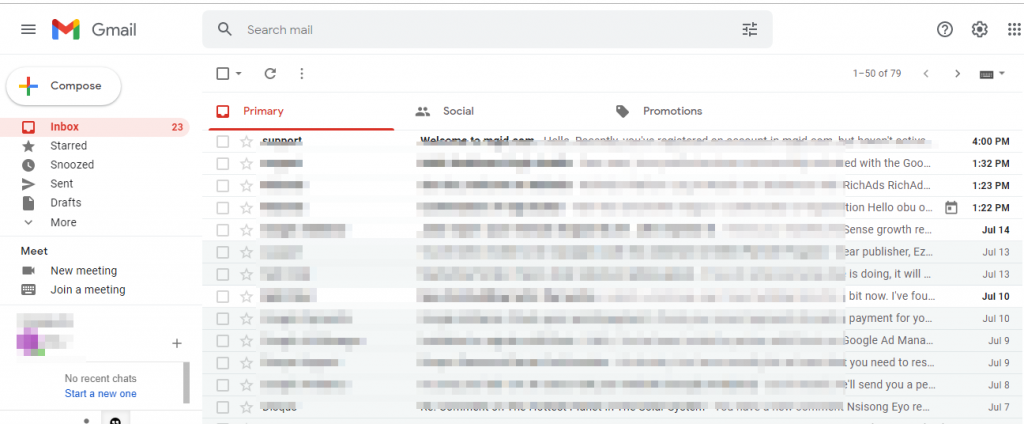 -It also has a chat option that allows users to send messages and have live conversations with each other using an internet connection. All of the chats are saved in an Instant Message folder, which is shared between all Gmail users who share this feature turned on.
Gmail allows you to create personalized (and customized) email addresses, called Gmail aliases. All emails sent to the alias are forwarded to your real address and you can also send replies from the alias.
-The Gmail app is a mobile application that allows users of android devices or iPhones to use all features on their phone as well as managing multiple accounts in one place.
-Gmail has where spam messages are forwarded to that is messages that are not wanted.


-Gmail has the ability to be connected with a Calendar and Tasks app on your smartphone in order for you to stay organized. All of these features make Gmail much more user-friendly and efficient than other email services such as Hotmail, Yahoo mail, or Outlook.
How to Use a Gmail
The usage of Gmail is quite enormous though the primary usage is to receive and sent emails. All the other features are optional. All you need to do is simply sign up for an account and start using it as soon as possible.
-Firstly, go to Gmail website
-Select your desired username or enter one of your own choices
-Enter an email address, password, and a security question & answer in case you forget your login details
-Add your phone number and country
-Click on 'Create Account' button
Once you've created an account, the next step is to start using it. All you need to do now is simply go through some of these quick tips for Gmail usage:
-Type in a recipient's email address or username into the search box, then press the 'Enter' key
-Press and hold on an email to move it to a folder or label
-Create labels by dragging emails into one of the existing groups. A label can be renamed anything you want just like folders. All future messages will go in this new category automatically!
-Use the keyboard shortcuts like 'N' to reply, 'Enter' for forwarding
-To delete an email or conversation from your inbox press and hold it, then select "Delete"
You can also find out more about how Gmail works by reading their help pages. All you need is access to a computer that has an internet connection!
4. YouTube (Free and Premium)
YouTube is the second most visited site on the planet earth with over one billion users. It has dozens of video categories that include channels, TV shows, and movies on YouTube for free or paid subscriptions (Premium).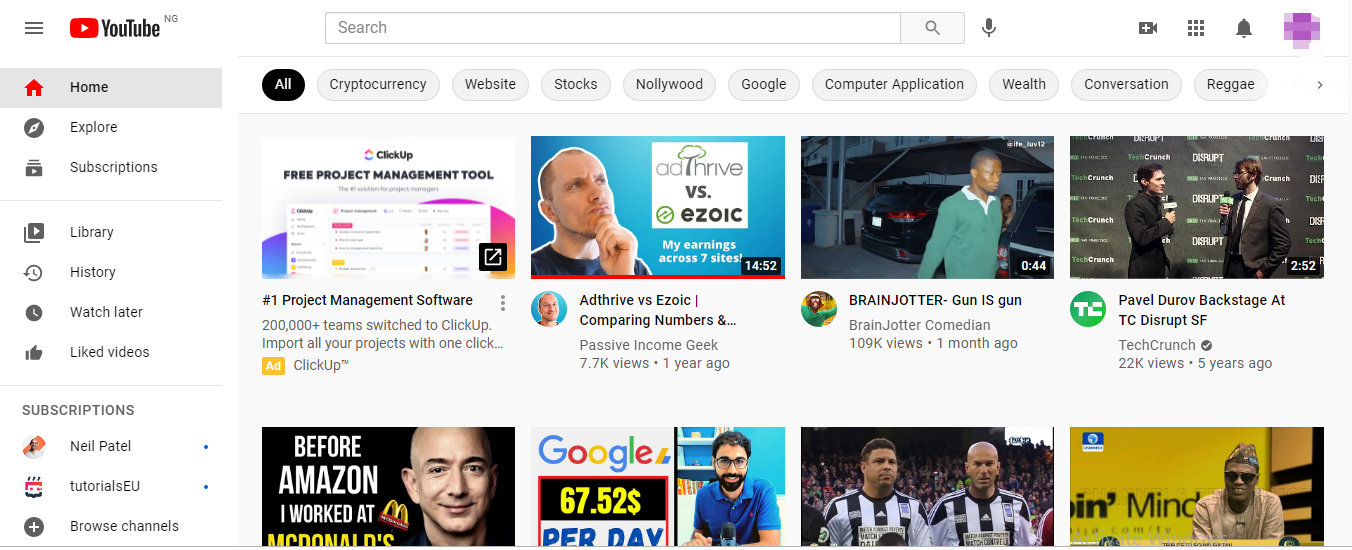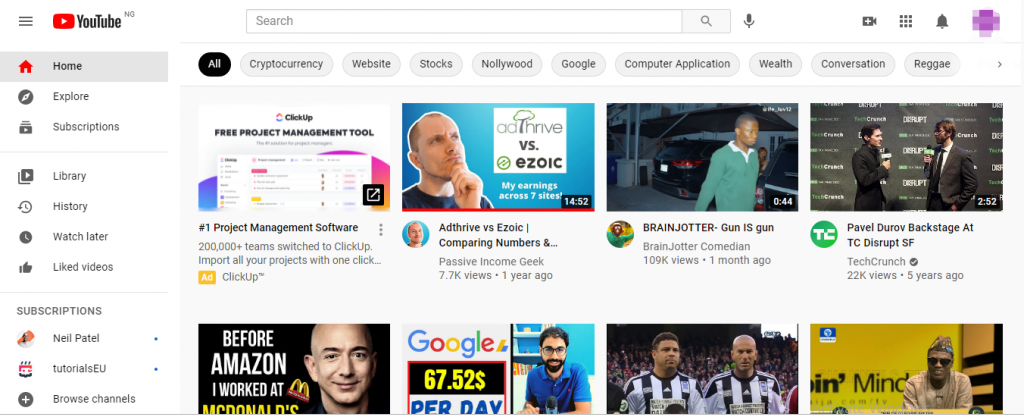 This video-sharing site also provides a platform to upload videos without any cost which can be monetized by Google AdSense advertising network. YouTube is not just limited to viewing but it also offers other features like commenting, liking, and sharing.
Free YouTube Versus Paid
Free YouTube is different from paid YouYibe otherwise call Premium in that Free YouTube has advertisements. YouTube Premium will not have any advertisements. There are also features that YouTube has for the paid version which is not available in Free YouTube.
YouTube starts up by giving you an option to either go with free or pay and start viewing videos right away. The first thing I noticed while browsing YouTube was a screen full of advertisements, but they were short and easy to skip.
When YouTube is first opened, you are given a choice of whether you want to go with free YouTube or premium YouTube and start watching videos right away. After clicking on the button that said "Start Free", You will notice a screen full of advertisements that were short and not too difficult to skim past. So the choice is yours if you will like free or a paid youtube usage.
5. About Chrome Browser
Chrome is a free, fast, and secure browser that has many advantages over other browsers. Chrome's main advantage is its speed.
– When you open a new tab in Chrome, it starts to load pages faster than any other browser.
– This means that when on mobile devices the web pages are opened within seconds of clicking on the link.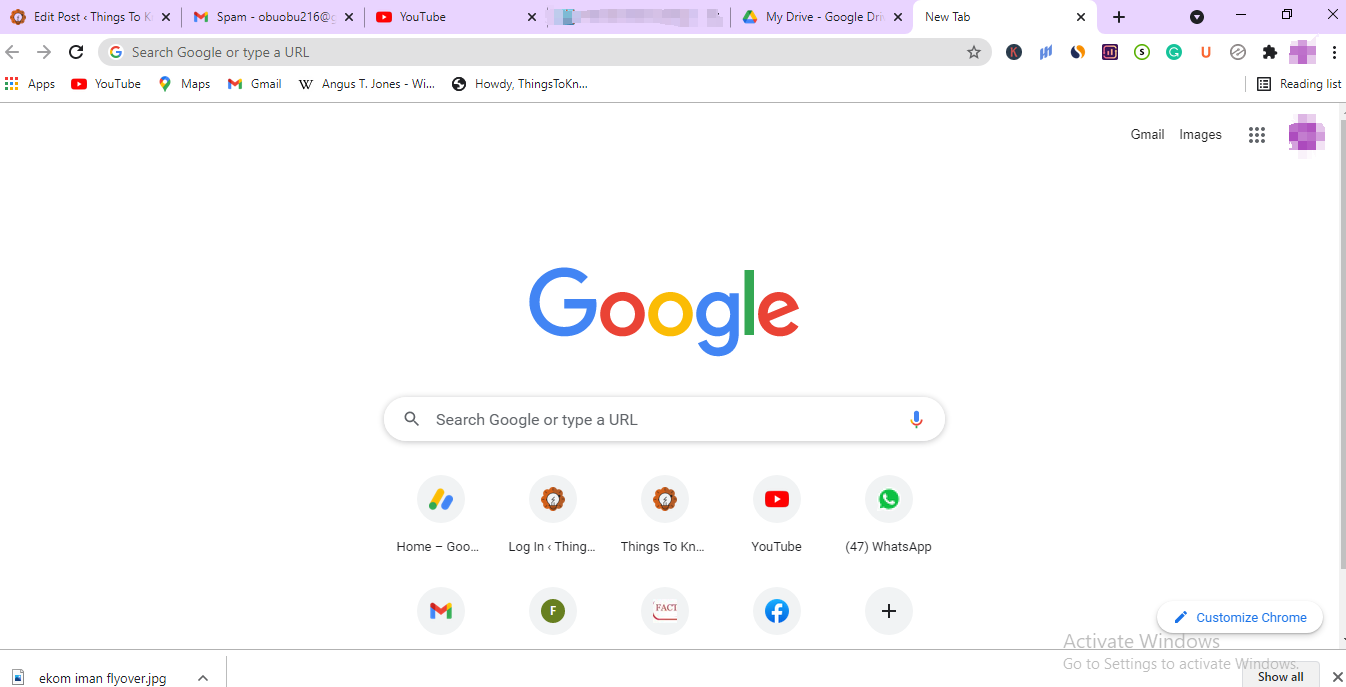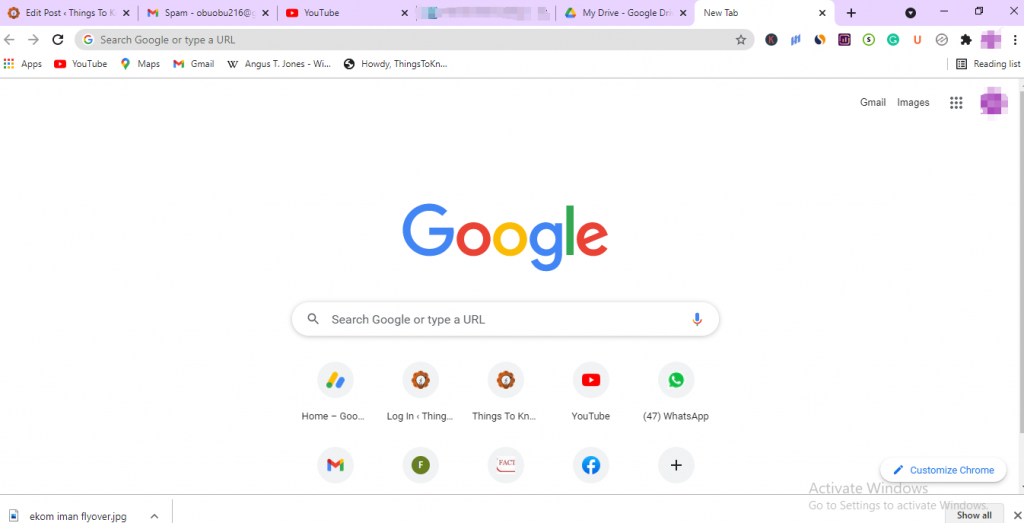 – Chrome also has a built-in spell checker which means that there are fewer spelling mistakes when typing on the web (especially for users who type with one hand).
– It is possible to change your default search engine within Chrome, meaning you can set Google as your main search engine instead of other browsers where this isn't possible.
– Chrome will also remember your passwords and fill in forms for you, which is great if this is something that takes up a lot of time on other browsers.
– It's easy to open multiple tabs at once: Simply click the plus (+) button next to your last tab or press Ctrl+T
– You can even drag and drop tabs from one browser window to another.
– Chrome can remember how much space you have left on your computer's hard drive, meaning it will stop downloading content if necessary
– The list of downloads is always available in the toolbar at the bottom of the screen (next to Google) for easy access.
– There are also some handy shortcuts you can use.
– For example, press Ctrl+J to open the Downloads window and Ctrl+Shift+Del to clear your browsing data (history, cookies etc)
– Chrome also integrates with Google Drive so you can save files from other apps in Google Docs or Slides for later viewing on desktop browsers or mobile devices
– Chrome can be set to remember your passwords for individual websites, so you don't have to type them in every time
These are just a few features that make Chrome worth using.
– The Google Chrome browser is the most popular on desktop computers and mobile devices.
– It's an easy-to-use, secure web browser with a range of useful features that make browsing online safer, faster, and easier.
– You can access your bookmarks in one click by clicking on the Chrome menu.
– You can also save files from other apps in Google Docs or Slides for later viewing on desktop browsers or mobile devices, and set Chrome to remember your passwords so you don't have to type them in every time.
These are just a few features that make Chrome worth using.
How to Use Chrome Browser
Using a chrome browser is very easy, and it is what most people use nowadays. It has many features such as the incognito mode where you can browse without leaving any traces on your computer, faster browsing because of its multi-process nature that allows chrome to take advantage of all CPU cores, or for instance tabs' autocomplete which remembers what URLs are being typed so they can be completed with a single keystroke or click.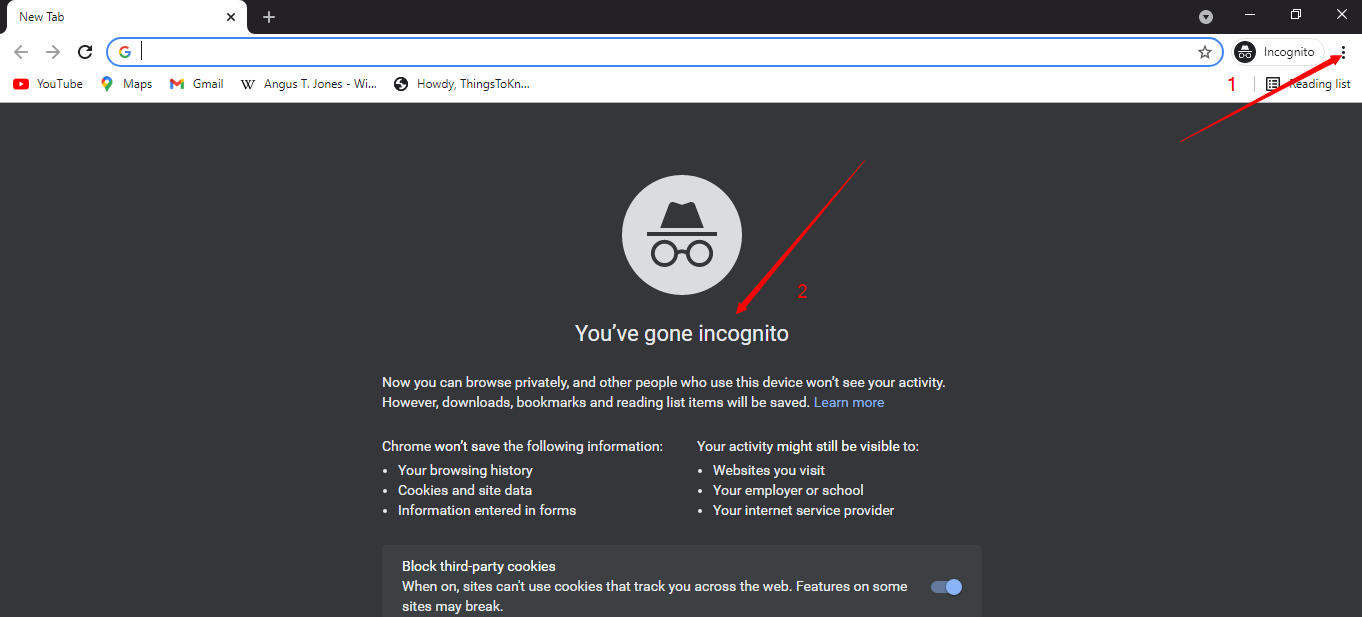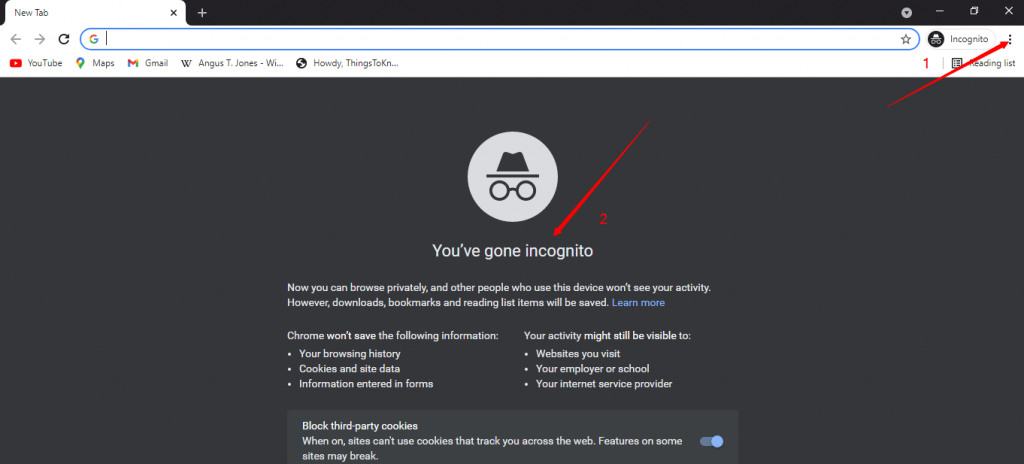 The most interesting feature of chrome is the "save page" option that lets you save any web page as an offline document for reading at any time without an internet connection, perfect for travel where there's no wifi to use. The browser also records all browsing history and offers easy ways to delete them.
6. All About Google Play Music
Google Play Music All Access is a music streaming service that offers All-Time Playlists, Songs of the Day, and more. It's also available on Android phones so you can listen to your favorite songs or albums without needing an Internet connection. Google Plays Music All Access gives you access to millions of songs for $9.99/month, though you will have free 7 days trial.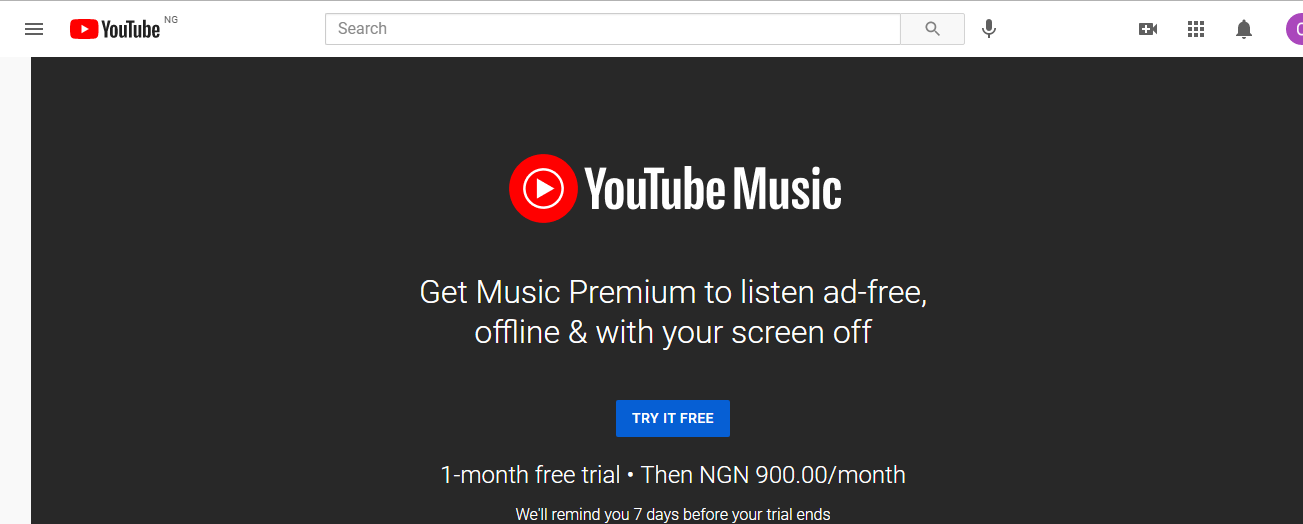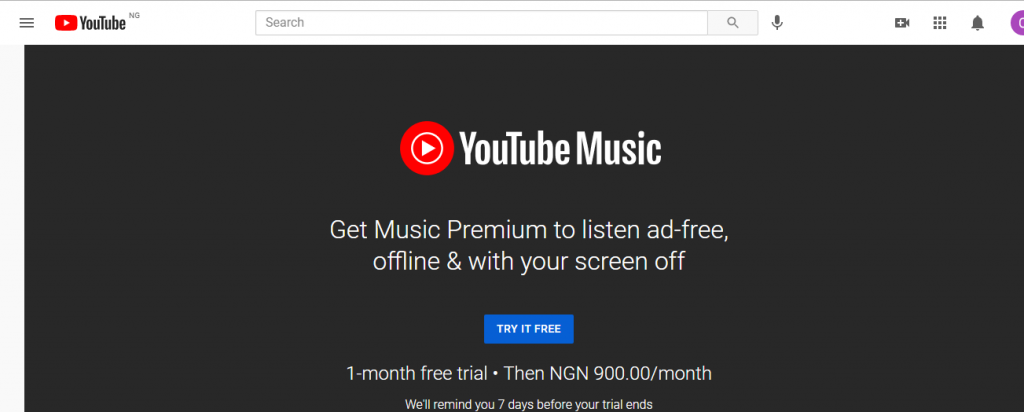 However, Google Play Music is no more available it has been replaced with YouTube Music. If you now try to access Google Play Music it will redirect you to YouTube Music which is the new google Service that replaces Google Play Music. note the price for the premium still remains the saim $9.99.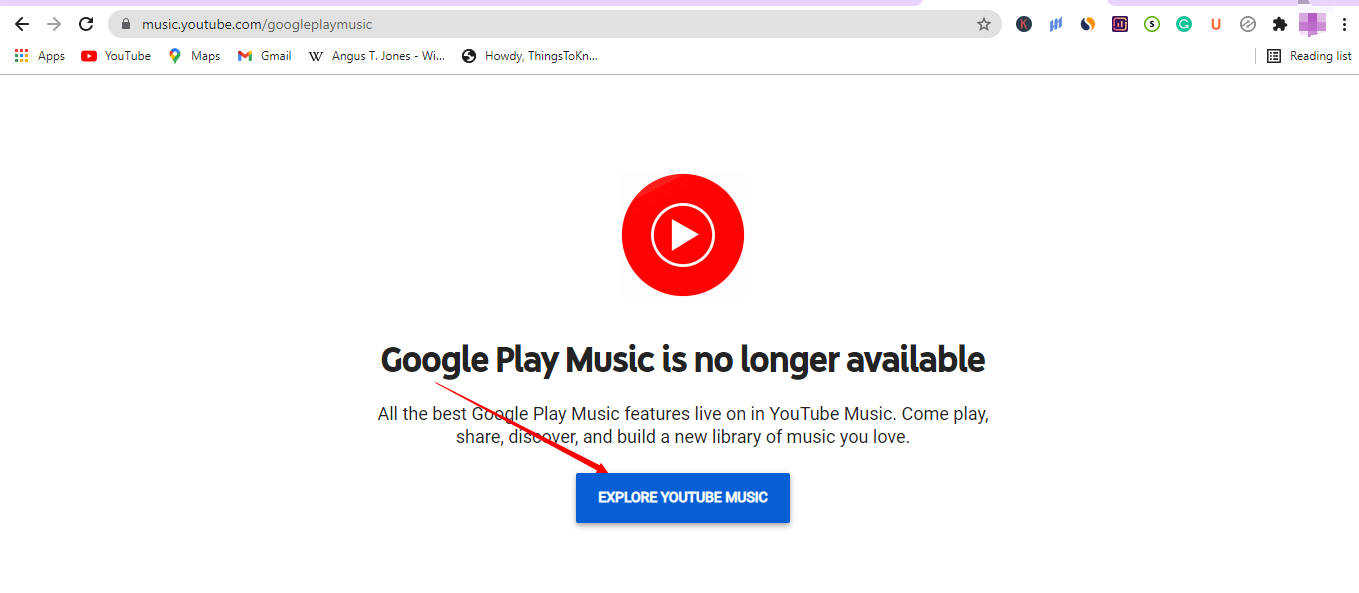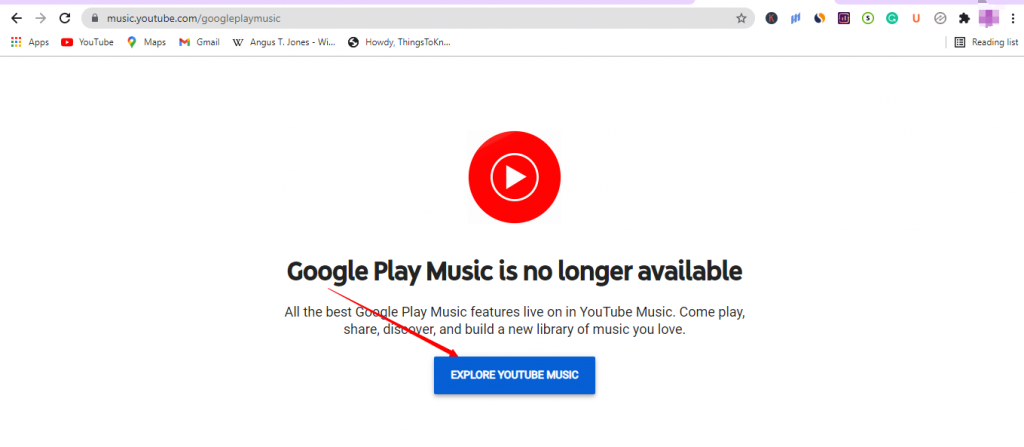 How you can use google play music/ YouTube Music
– All the music you need, without any ads
– Listen to your favorite artists and albums, plus discover new ones from All Time Playlists (Unlimited skips)
– Lossless high-quality audio on all devices including Android phones with no data connections or long commutes.


How it works
How google play music works is where you have to pay for a monthly membership or buy songs outright. All the music that is purchased from Google Play Music will be uploaded to your library and then you can play it at any time on different devices, such as computers, phones, tablets etc.
-The subscription fee: You need to sign up with google play music before being able
Google play music is a music streaming service that lets you listen to millions of songs. All your saved and purchased songs are available on any device with a data connection or Wi-Fi, including Android phones and tablets, iPhones, iPads, Chromebooks (running Chrome OS only), as well as from the web at play.google.com/music


7. Google Photos (free!) 
Google Photos is a Google service that enables Google account users to store and share photos in one place. Photos are backed up automatically on Google's servers, but can also be uploaded manually or via the mobile app Google Photos.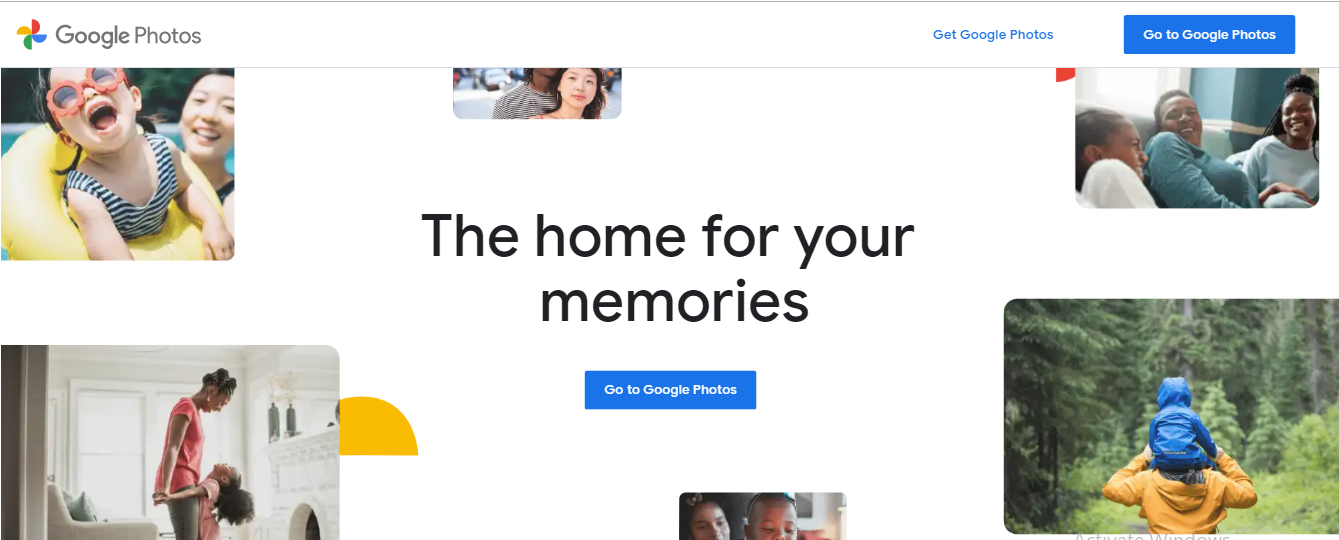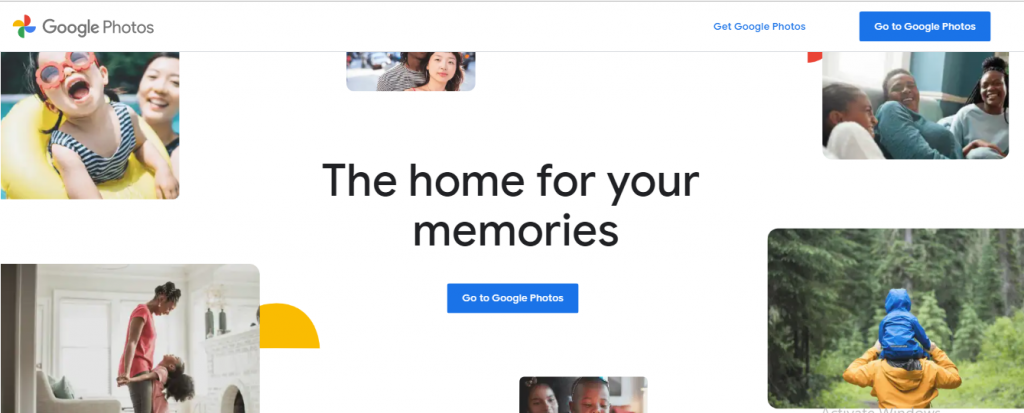 – All pictures taken with a smartphone will save straight to Google Photo library
– Pictures from emails or screenshots won't auto-backup unless you use manual upload
– Google Photos can be used:
To keep your photos safe and make them easy to share with friends, family members, or a larger audience via Facebook, Twitter etc.
It also helps you retrieve back your photos when your phone is lost because all those photos you synchronize then and they stored on google cloud.
This free Google service can be used as a photo gallery for your Android phone.
It stores all photos and videos you take with a smartphone, edits them automatically in various ways (such as rotate or brighten), and organizes them by date taken. Google Photos doesn't actually store any of these pictures on Google servers – instead, Google Photos stores all photos and videos uploaded to Google Drive with the user's Google account.
How do I get started?
Simply go to the web on https://photos.google.com/ or you download Google Photos app from Google Play store on your Android phone or visit the website (photos.google.com) on a computer browser that supports HTML code for uploading images.


8. Hangouts Chat and Meet (premium only).
Google Meet and Hangouts Chat are Google's newest communication platforms. Google Meet is available to the users of Google Apps and web for Work, Education, or G Suite free of charge.
Hangouts Chat is a Slack-like messaging application that allows you to chat with your team in real-time about work topics using Hangout video calls as well as text conversations through instant messaging. Hangouts Meet provides Hangout video and voice conferencing for up to 30 people with HD quality.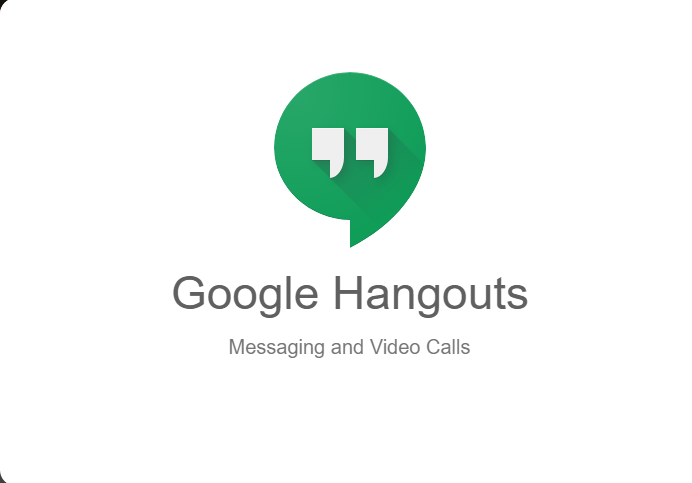 Some of the features that Hangouts Chat and Meet offer are:
– Text chatrooms where you can create new rooms as well as join existing chats by mentioning a room name in your text message or using an @ symbol followed by a room name.
– Hangouts Chat and Meet have a @mention feature that lets you include someone in your text or video chat by mentioning them with an "@" symbol followed by their first and last names or Google Hangout ID.
– The ability to search for messages from all rooms on Hangouts Chat, not just the one you have joined.
– Hangouts Chat and Meet can be used on mobile devices, tablets, PCs, or Macs from anywhere in the world with an internet connection and a webcam.
– Hangouts Chat is free to use for small business owners who have up to 30 people using their accounts at one time. This means businesses of all sizes can take advantage of Hangouts Chat.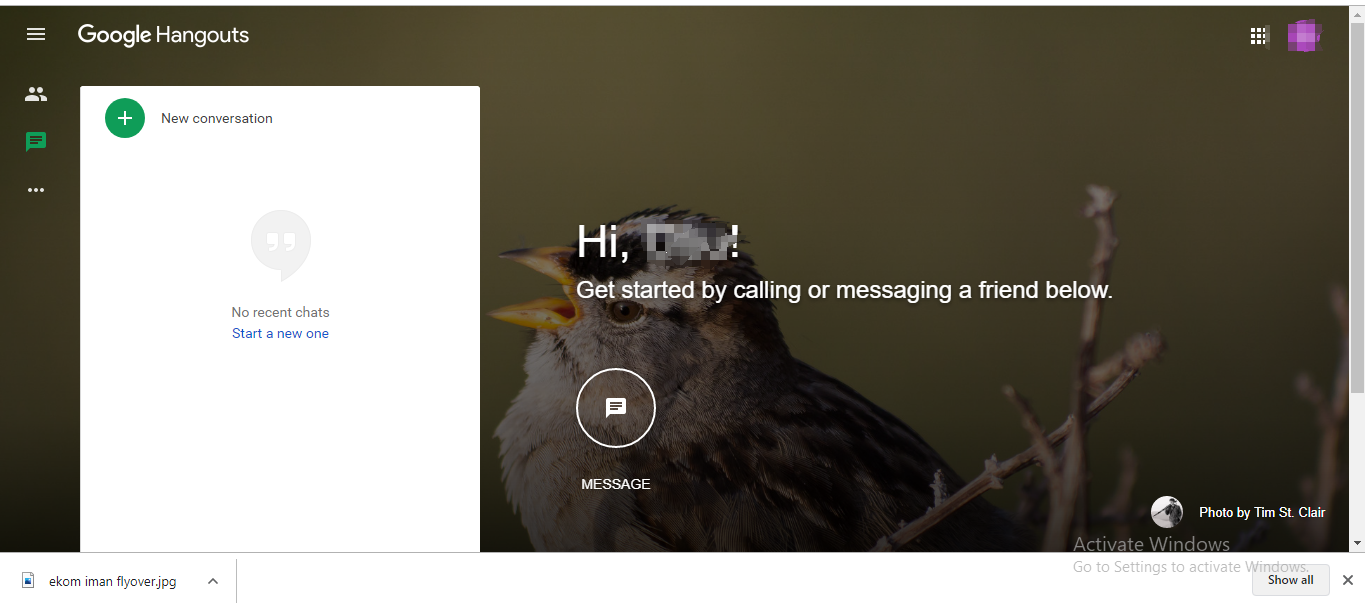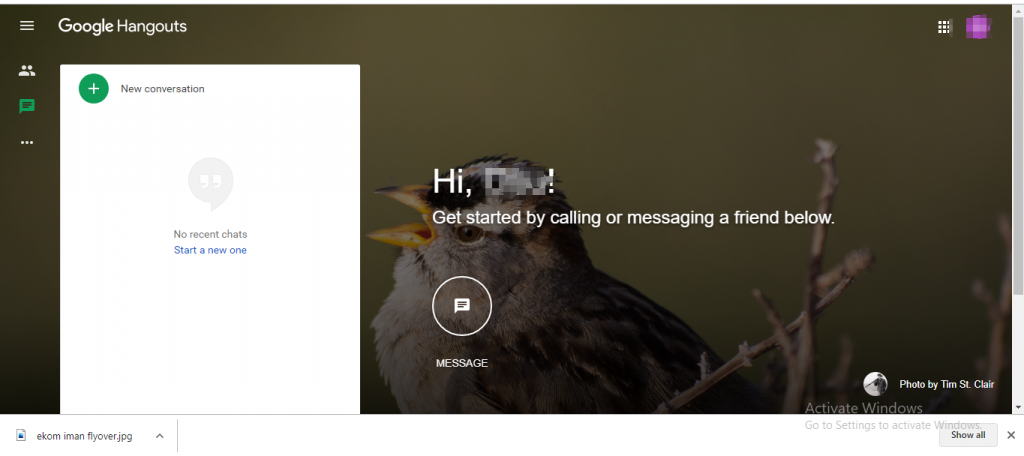 – Google Hangout Meet is a new service that you can use to host meetings with up to fifteen people for free, no matter where they are in the world or what device they're on.
Hangouts Meet offers an easy video conference solution and provides powerful features like real-time whiteboarding and chat histories so you can find out what happened in the meeting after it's over.
Meet also offers a variety of meeting features to make your meetings productive. Like interactive polls and built-in location sharing so you don't need to do all the work yourself."
How Google Meet Work
Google meet works by becoming a Meet attendee.


People who are in meet can take part in the meeting chat by clicking on the "Join" button which appears when they hover over Hangout chats name, and then adding their own message to the conversation.
Just like zoom meeting google meet also gives the participant the option to have one-on-one Hangouts chat with others in the meeting.
while Google meet is a paid service. There are still many features that can be accessed for free such as video chat and screen sharing.
The Hangout only offers a video call with 25 participants. And it's free while the Google meet can house up to 250 participants with 100,000 views and live streams.
9. All About Google Play Console
Google Play Console is a powerful tool that helps developers manage their apps from one central location. It's also the best place to organize and track app releases. Including testing build versions with users in alpha and beta channels. All of this can be done without leaving your desktop or laptop.


Simply sign up for an account at the Play Console, It cost a $25 one-time fee. All of your apps will be in one place. And you'll have a powerful suite of tools at your fingertips to actively manage them: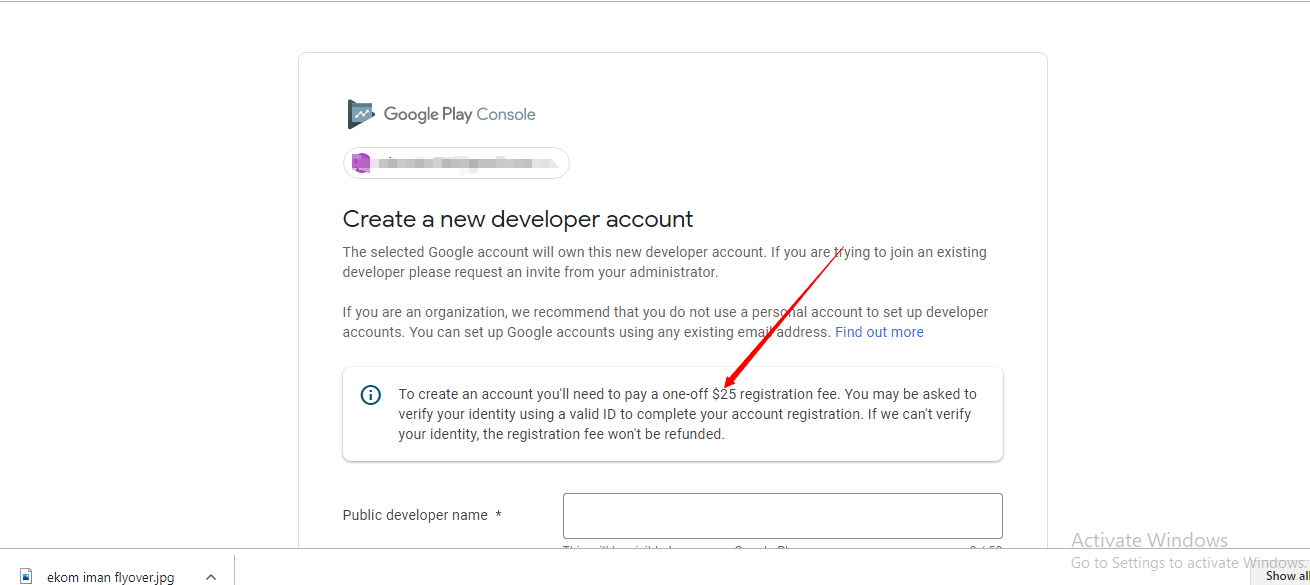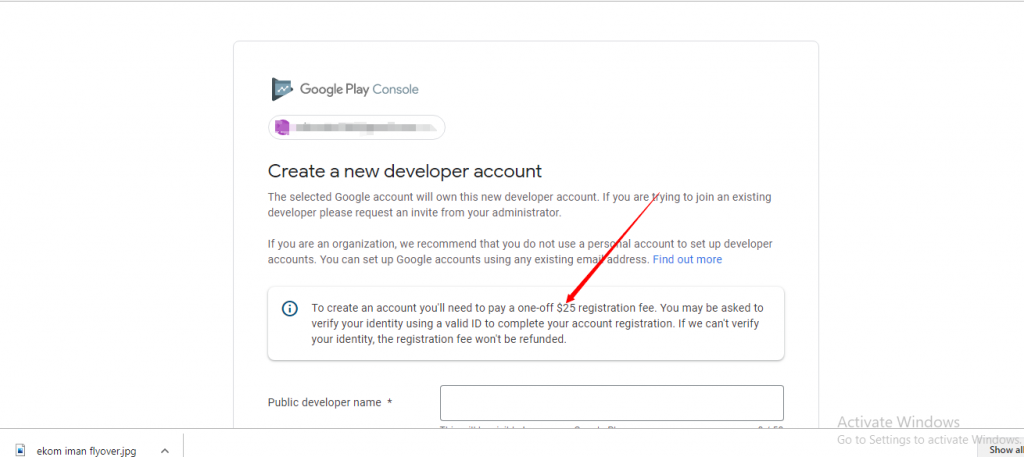 – Upload new versions for testing or production
– Track app store listings and reviews
– View insights about installs, updates, crashes, alpha/beta test status, and much more.
How to open a Play Console Account
Opening a play console account can be pretty simple, below is all you need to open a play Console account.
– Visit the Google Play Console account page on your computer or mobile device.
– In the upper right corner of your screen, click or tap Sign in.
– Enter your email address and password (if you use Google Apps) for an existing account; if not, enter a new Google Account username and password.
– On the left sidebar, choose to Create to register a new Play Console account.
-After entering your detail, click next it will lead you to the payment screen. Where you are required to pay a one-time $25 developer fee.
-Put in your Credit or Debit Card details and make payment.
-When you are done, a play console account will be up and ready for you.
10. All about Google Adsense
Google AdSense is a great way to make money online. What you need is a website and an AdSense account. And you're well on your way to earning some extra cash without even lifting a finger!
What you have to do is publish blog posts about your expertise or passion. And then place Google AdSense ads on them. All of the money that's generated will go right into your account!
This article lists some quick facts about google Adsense:
– All earnings are deposited automatically to an individual provided bank account each month, at a minimum of $100
– All earnings are deposited as U.S. dollars. And will be converted to your local currency if the bank account is outside the United States
– The minimum expense load for an individual AdSense account owner is 20% or more. Before it may withdraw any funds from its balance
– All withdrawals must be requested to Google
The next step is to open a Google AdSense account. All that you will need is your name, address, and social security number. The process of opening an individual google AdSense account takes about 15 minutes with the right tools. After you finish filling out all the necessary information on the form provided by Google, it may take up to 24 hours for google to verify your Identity you provide during the request by google for you to verify your identity.
Another thing you will need to do is to verify your billing address when your earning is up to 10% of the minimum payment of $100.
There are also some methods we will provide here for you to have a verified AdSense account if the PIN bill to your location takes a longer time to arrive.
For the account to be activated and you start earning money, you need to connect your Adsense account with either your website or your YouTube channel, also if you are using AdSense in an app, do well to open an AdMob with the same mail that you use to open you your AdSense. When this is done you are sure of having your money in one place
How Do Google Adsense works
-Google Adsense works as an advertising program that places ads on websites. All you have to do is submit your website URL and wait for the approval process (it may take some time). Once it's approved, Google will place relevant text or image ads all over your blog post in order to make money from clicks of those related products by your visitors.
-The Google Adsense ads which are shown to readers depend on your text content and what other people have clicked or purchased on the site, so it's important that you don't include any sensitive information such as Social Security numbers in these blogs posts. All of this data is collected by invisible cookies found inside a person's browser when they visit your site.
-The Google Adsense system also has a variety of ad formats that you can choose from in order to customize the look and feel of these ads. You can select different sizes, colors, or how long they run before disappearing altogether if you want something more specific for your audience than what is required by default.
Allowing users to select what they want to see on your site is a great way to ensure that these ads are only seen by the people who really want them.
-If you're new to blogs and don't have any experience with generating the content, then Google Adsense might not be for you yet. The service does require an established blog or website in order to have a large enough readership to make it worth the time and effort.
-You can also get started with Google Adsense by signing up for an account, which is free of charge but does require you to provide your bank information in order to receive payments. All that's required at this point is your name and address so they know where to send your money.
-You can also sign up to be an ad text writer for Google, which will give you a steady stream of income in return for writing ads with specific guidelines. -Google claims that their Adsense service is one of the most effective ways to monetize content on any website and they have some pretty big numbers to back up that claim.
-Google AdSense has been around since 2002 and is available in over 90 countries, with a total of 25 million sites using their service. All the revenue generated by these Google advertisements goes back to publishers as ad profits for each individual site they are displayed on.
-The average CPM rate (cost per thousand impressions) is around $0.50 to $20 and it is up to you, the website owner, how much of that money goes back into your pockets
-The key with Adsense or any other form of advertising is getting traffic on your site in order for ads to be seen. So if people are not coming by regularly then there will be very few ads to display, which will lower your profits
-Google Adsense is a type of contextual advertising in that it displays an ad based on the specific content at hand. All you have to do is place a code snippet on any webpage and Google will automatically find relevant advertisements. You can also manage some settings for each site if needed and make changes to how and where ads are displayed
-Adsense is considered to be among the most profitable of all advertising programs, with an eCPM (effective cost per 1000 impressions) of $0.20-$0.25. This means that you could earn anywhere from $200-$300 a day depending on your traffic volume.
Conclusion
In conclusion, there are many Google services that can be used to grow your business. Google is a search engine like no other and it has more than 10 million businesses advertising on the platform. We hope you take advantage of these 10 free or premium services offered by google and enjoy all they have to offer!