When you are looking to buy a car, the cost of car insurance should be one of your top considerations. How much does it cost for car insurance? How can you find the best company for your needs? How much is average car insurance in US or Canada? How about Germany, South Africa, and Nigeria? This blog post will answer all these questions and more!
What is car insurance?
Car insurance provides protection from the costs of public liability, third-party damage, and personal injury that can result from operating a motor vehicle. Car insurance is not the only means of providing protection, as there are many alternatives to car insurance that provide a comparable level of coverage.
Car insurance is a financial risk management tool that protects the driver, vehicle owner, and other parties against losses occurring from automobile accidents.
What you Should be Looking at in a Good Car Insurance Company
the best cheap quotes. The Best Insurance Company for you has all the coverages you want. Almost all insurance companies will offer the following core coverages: Bodily injury liability, insurance Property damage, liability insurance Collision, and comprehensive insurance (also called full coverage) Personal injury protection or medical payments coverage, Uninsured or underinsured motorist insurance for both bodily injury and property damage. If you're looking for additional coverages — such as accident forgiveness, mechanical breakdown insurance, or rideshare insurance — you should make sure a company offers it in your state
Compare insurance prices from the best car insurance companies, get at least three to five quotes and be sure you include all coverage you want.
The Cost of Car Insurance
How much does car insurance cost? That's a question that many people ask. We'll be going over the average costs for the US, Canada, Germany, South Africa, and Nigeria so you can see which country has the most expensive car insurance. We will also be looking at how your own driving record and give you tips on how you can reduce the cost of insurance.
The average car insurance cost in the US is $1644 per year, while the average in Canada is $1320, this is a little bit higher than what you'll find in Germany (average car insurance cost of $578) or South Africa ($165). Nigeria has an average car insurance rate that's lower at just $274 that is N112,500 according to getinsured.
Cost Of Car Insurance on US States and Washington D.C
As we know in US Car Insurance rate varies by location none has the same cost of car insurance, so its time to take a look at the cost of car insurance by different States in US and in Washington D.C it will be range from the most expensive States to the Cheapest States.
US State and their Car Insurance Cost for Most Expensive States
– Louisiana Cost: $250 per month and $2,724 per year
-Florida Cost: $197 per month and $2,364 per year
-New York Cost: $193 per month and $2,321 per year
-Michigan Cost $192 per month and $2,309 per year
Nevada Cost $187 per month and $2,246 per year
US State and their Car Insurance Cost for the Least Expensive States
Maine per year $965 and per month $80
Ohio per year $1,034 and per month $86
Idaho per year $1,045 and per month $87
Hawaii per year $1,127 and per month $94
US Washington D.C Cost of Car Insurance is Likely to Be Cheaper than in the Other States because it has a lower car theft rate. The cost is about Washington D.C per $98 Month and $1,176 per year, but still varies by company so go ahead and get a quote before buying insurance from any company here you will find more info.
– California Cost:$180-$200 per month and $2065 per year depending on your age, gender and coverage. Cost can be as low as $172 for minimum coverage or up to $220 per month for full coverage with discounts available. But if you live in the Bay Area (zip code 94103), San Jose (95112), or Sunnyvale (94087), rates are about one-third higher than average.
The list of Average Car Insurance Cost in All US States is as shown below.
Average cost of full coverage car insurance
State
Annual cost
Monthly cost
% of median household income spent
Alabama
$1,623
$135
2.89%
Alaska
$1,559
$130
1.99%
Arizona
$1,547
$129
2.19%
Arkansas
$1,914
$160
3.51%
California
$2,065
$172
2.64%
Colorado
$2,016
$168
2.78%
Connecticut
$1,845
$154
2.11%
Delaware
$1,775
$148
2.39%
Florida
$2,364
$197
4.05%
Georgia
$1,982
$165
3.50%
Hawaii
$1,127
$94
1.28%
Idaho
$1,045
$87
1.58%
Illinois
$1,485
$124
2.00%
Indiana
$1,254
$105
1.88%
Iowa
$1,260
$105
1.91%
Kansas
$1,698
$142
2.32%
Kentucky
$2,128
$177
3.82%
Louisiana
$2,724
$227
5.27%
Maine
$965
$80
1.45%
Maryland
$1,877
$156
1.96%
Massachusetts
$1,223
$102
1.39%
Michigan
$2,309
$192
3.60%
Minnesota
$1,643
$137
2.02%
Mississippi
$1,782
$149
3.98%
Missouri
$1,661
$138
2.74%
Montana
$1,737
$145
2.89%
Nebraska
$1,531
$128
2.10%
Nevada
$2,246
$187
3.17%
New Hampshire
$1,275
$106
1.47%
New Jersey
$1,757
$146
2.00%
New Mexico
$1,419
$118
2.67%
New York
$2,321
$193
3.23%
North Carolina
$1,325
$110
2.17%
North Dakota
$1,264
$105
1.80%
Ohio
$1,034
$86
1.60%
Oklahoma
$1,873
$156
3.15%
Oregon
$1,346
$112
1.81%
Pennsylvania
$1,476
$123
2.09%
Rhode Island
$2,018
$168
2.88%
South Carolina
$1,512
$126
2.44%
South Dakota
$1,642
$137
2.56%
Tennessee
$1,338
$112
2.36%
Texas
$1,823
$152
2.70%
Utah
$1,306
$109
1.55%
Vermont
$1,207
$101
1.62%
Virginia
$1,304
$109
1.60%
Washington
$1,176
$98
1.43%
West Virginia
$1,499
$125
2.79%
Wisconsin
$1,186
$99
1.76%
Wyoming
$1,495
$125
2.30%
list of Average Car Insurance Cost in All US States. Data Source: Bankrate
10 Best Insurance Companies for 2021
Coverage you can feel confident about on the road. And they can provide those services at an affordable rate. When shopping for a policy, you should consider a company's costs, available discounts, customer service reviews, and the claim-filing process. Using these factors, we ranked the top 10 car insurance companies for 2021 at a national level and at a state level. If you are a young driver, have poor credit, or have an accident in your history, we also ranked the best car insurance companies for specific types of driver profiles. Finally, because MoneyGeek believes all drivers can find affordable car insurance with at least what they have.
10. Geico
Geico is the 10th best car insurance company in America. They are a family-owned business that began way back in 1936, and they have been providing insurance for both personal vehicles as well as commercial ones ever since. Their rates average around $800 per year with 10% of those being attributed to car parts or other damage caused by the driver's own negligence
Geico is 10th on our list of best car insurance companies because their prices are very affordable at an average cost of about 800 dollars each year. That's 10% cheaper than the national average!
While Geico does not offer any discounts for bundling policies (and the number 10 rating might seem low), its customer service has been rated higher than most competitors which explains why it manages 10th best among the car Insurance company.
9. Allstate
Allstate is the 9th best car insurance company in the 10 Best Insurance Companies list.
– Allstate offers a lot of different insurance products, including car and home insurance.
The company has been around for nearly many years it was opened in 1931, so it is well established with excellent customer service reviews online at sites like Yelp.com The 10 best companies offer discounts on policies to customers who are members of AAA or AARP which can help you save even more money! They also have some great tools for helping those looking to purchase their first set of wheels find the right vehicle and get an idea of what they will be paying monthly down the road. You'll need your credit score and income as input but once that's done then shopping becomes fun again because not only do you see all sorts of models to choose from, but you'll also get a good idea of how much your monthly payments are going to be.
8. Progressive
On the 8th spot of our list is Progressive. Progressive is a company that has 10 million customers and they are insured across 22 states with 10 different rating plans to choose from for their rates. They offer coverage in your car, on your motorcycle, boat, or trailer if it's not attached to the tow vehicle.
– One of the great things about this company is that you can use any licensed body shop as long as it's within 50 miles of your home which makes getting repairs done much easier!
– You also get 24-hour emergency roadside service at no extra cost when you have a qualifying plan with them, so even during bad weather, there will be someone available to come to fix your car up until midnight!
7. Auto-Owners
Auto-Owners Insurance you might have heard of the company Auto-Owners Insurance. It is a part of the Allstate group and has been around since 1 July 1916. This company offers insurance for cars, homes, motorcycles, boats, recreational vehicles (RVs), and other types of vehicles like buses or even golf carts!
Auto-Owners also offers multiple levels of car insurance coverage with varying prices so that you can get the type of policy that best suits your needs.
Their plans offer 10 different coverages to choose from: Liability only; Physical Damage Coverage – Basic Protection; Collision/Loss Damage Waiver – Comprehensive Protection; Medical Payments at no cost to insured persons who are involved in an accident regardless if they have medical coverage through their own carrier or not; Personal
6. Esurance
Esurance is one of the top best car insurance companies and today it's in the 6th position on our list. Esurance company is headquartered in San Francisco, California and it was founded back in 1999. Esurance provides insurance for personal cars including standard auto insurance, car rental protection coverage, roadside assistance as well as a whole lot more services that are necessary to make driving safer today.
Esurance premium rates start from $145 per year. Esurance also provides 10% cash back for the first year if you are a new customer.
5. Liberty Mutual
Liberty Mutual Insurance was founded in Boston, Massachusetts. They are one of the 10 Best Insurance Companies because they have reasonable rates and good customer service.
– Liberty Mutual Insurance has been established on July 1st, 1912 with an aim to offer protection for people's homes against fire or any other natural disaster.
– The parent company of one of the best Insurance companies is called Liberty Mutual Group which deals mainly with auto insurers but not only that it also offers life and disability coverage as well as liability products like home security systems etcetera.
4. Nationwide Insurance
Nationwide Insurance if you talk about the 10 best Insurance Companies, this company is one of the bests. It provides personal insurance and commercial insurance for both individuals and businesses, so it has a wide range of clients.
The rates are really affordable, just give them a call or visit their website to get quotes online today!
Nationwide Insurance offers car insurance coverage for 92 years now protecting people and their businesses.
Nationwide offers a range of insurance products from homeowners and condos to auto, life, disability, and more.
So in the list of our 10 best Insurance Companies seats, comfortable is really reliable because they offer the best customer service in the business! They are available 24/hrs per day so you can get help anytime. Nationwide has agents that specialize in different areas if you need some advice or just want someone who's knowledgeable about your needs then call them now at 1-877-669-6877.
3. Safeco
Safeco on our list today the third-best car insurance company could not go to any other insurance company other than Safeco. Safeco is one of the 98 years' best insurance companies it is a company that has been around for over 20 years. Safeco offers rates from 10-30% cheaper than what you would get if you purchased through other places
Safeco also offers different types of coverage besides car insurance, they offer home and renters' policies as well as homeowners liability. The prices are very reasonable and affordable so there is no need to worry about going broke just because something bad happens.
2. USAA
Talking of one the best auto insurance company in the world USSA is among. USAA is a very popular company with 10 million members. USAA was founded in 1922 on April 1st and has served more than 10 million customers since then, which includes military personnel as well as their family members The best thing about USSA is that they are the only insurance provider that offers financial services like no collateral loans for those who need it most. As of 2018, 10% of them were under 18 years old
USAA also doesn't require any proof of income to provide service to its clients but it does have limits on what you can do during this time such as not being able to go into court or get an advance from your paycheck. What makes people want to stay loyal to USAA over any other companies? It is considered the best auto insurance company worldwide.
Amica auto insurance
Amica is a subsidiary of Amica Mutual Insurance Company, which has been providing auto insurance for over 100 years. Amica offers car insurance to drivers in all 50 states and the District of Columbia. Amica also provides motorcycle, boat, and homeowners' (but not renters') coverage as well.
– Amica takes pride in its customer's satisfaction with its services according to Nerdwallet which gave them an "A-" grade on their review scale from 2011-2014 and J.D Power ranking Amica as the best car insurance company of 2020
– The National Association Of Independent Insurers awarded Amica with a five-star rating for both financial stability and operations performance. Amica was also ranked as one of the best auto insurance providers by Consumer Reports.
– Amica Mutual Insurance Company is a wholly-owned subsidiary of Amica Corporation that provides financial services such as life and home assurance, retirement income plans, annuities, and college savings to over three million customers nationwide.
– Amica car insurance currently has an A+ (Superior) rating on J.D Power's 2020 U.S Car Insurance Study among other carriers with similar ratings like Liberty Mutual Group who received an "A-" grade for customer satisfaction in 2021 from Nerdwallet.
– Amica offers discounts for drivers below age 25; those that have completed driver education courses; senior citizens aged 65 or older whose driving privileges are limited.
Overall Rating For Best Car Insurance Companies By NerdWallet – June 2021
NerdWallet rating Amica 5.0
NerdWallet rating NJM 5.0
NerdWallet rating Shelter 5.0
NerdWallet rating AllState 4.5
NerdWallet rating Geico 4.5
NerdWallet rating The Hanover 4.5
NerdWallet rating Liberty Mutual 4.5
NerdWallet rating Progressive 4.5
NerdWallet rating Safety 4.5
NerdWallet rating State Farm 4.5
NerdWallet rating Travelers 4.5
NerdWallet rating USAA* 4.5
NerdWallet rating *USAA is available only to active military, veterans, and their families.
Note: Not all insurers available in all states.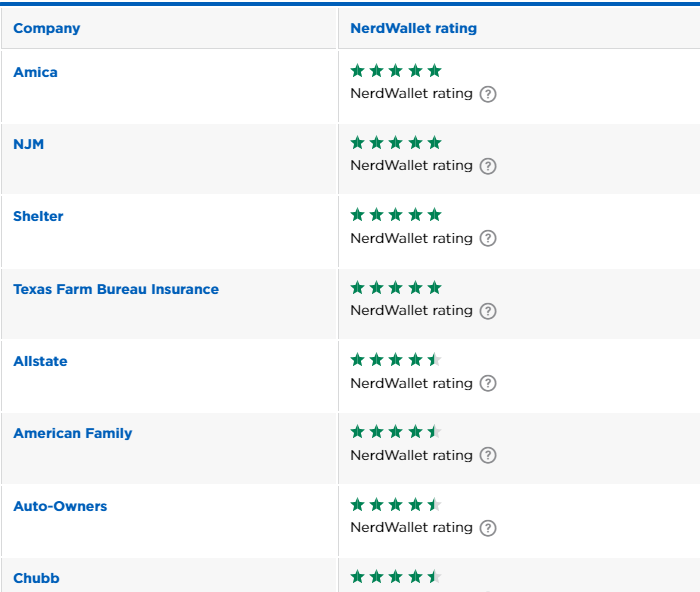 MORE: Compare car insurance Finding the best car insurance company for you Pricing and discounts made up a portion of each insurer's score, but we know that cost is the top factor for many auto insurance shoppers. Since pricing is based on personal
Cost of car insurance by companies
The cost of car insurance varies by company, with the cheapest prices coming from smaller companies.
Their accurate cost is as follows.
Amica Average Cost: $1,352 per year Get a Quote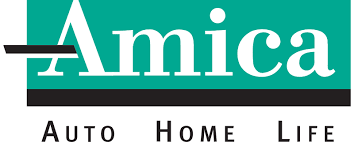 Liberty Mutual insurance Average cost: $4,450 per year Get a Quote
USAA Car Insurance Average Cost: $730.39-$940.99 per year Get a Quote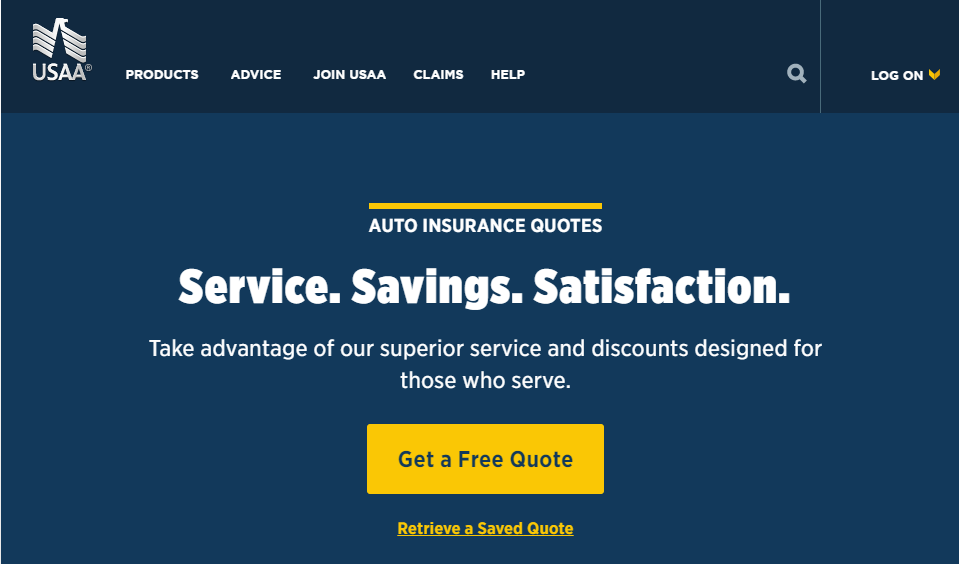 Nationwide Insurance Cost:$614-$775 per year Get a Quote
Progressive Cost :$585 – $1320/year Get a Quote
Safeco Insurance Average Cost: $591 per year Get a Quote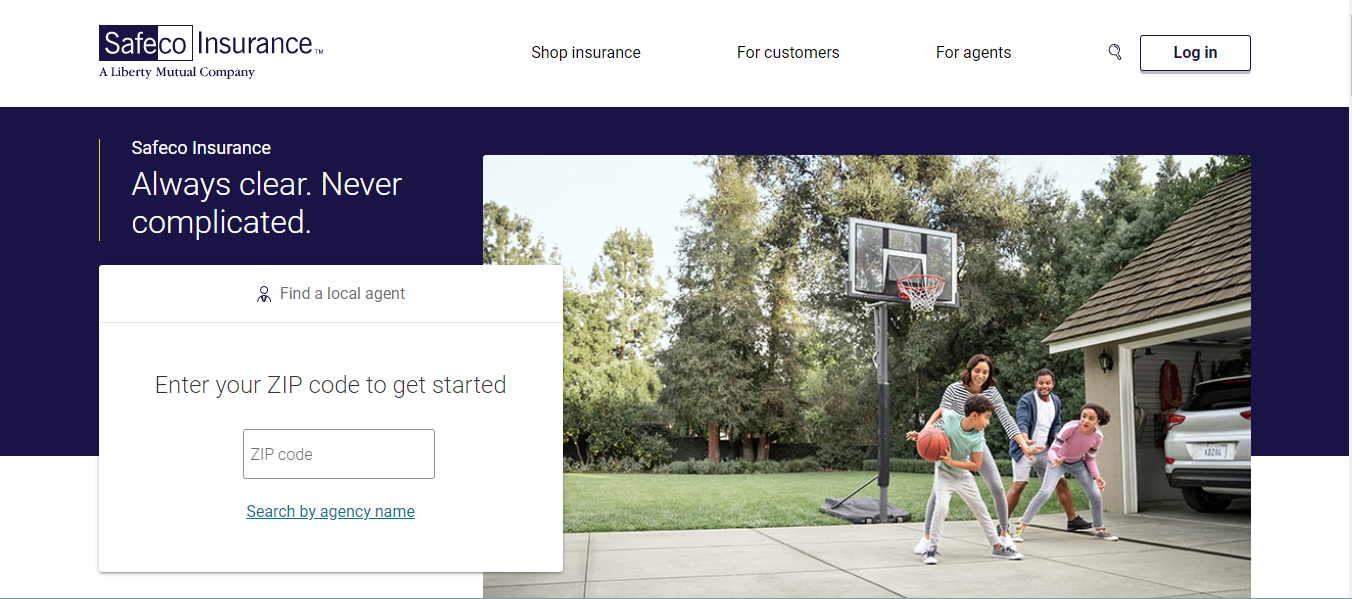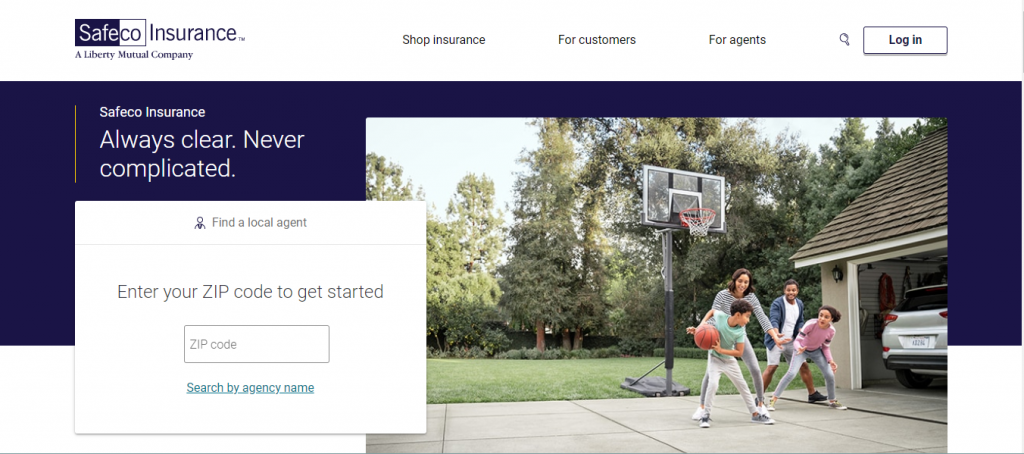 Esurance Cost: $2432/year and $223 per month Get a Quote
Auto-Owners Cost: discount rates start at 27% and go up to 33%. The average annual premium is about $$1,351. There are also some discounts for good driving records available from Auto-Owners to be considered, which can reduce the rate, even more, Get a Quote
Allstate Cost: varies greatly depending on what type of car you drive, your age, and other factors like if there's a claim in your area that increases the risk for but on average it cost about $1759/year. Get a Quote
While Geico car insurance costs for full coverage $1,712/year. Get a Quote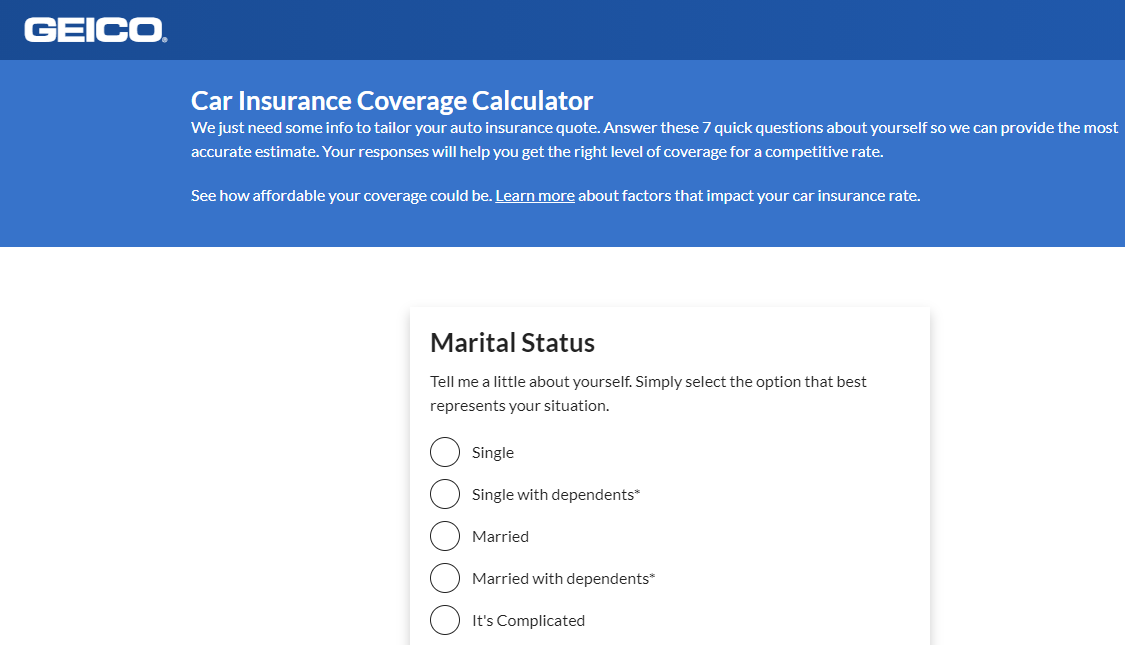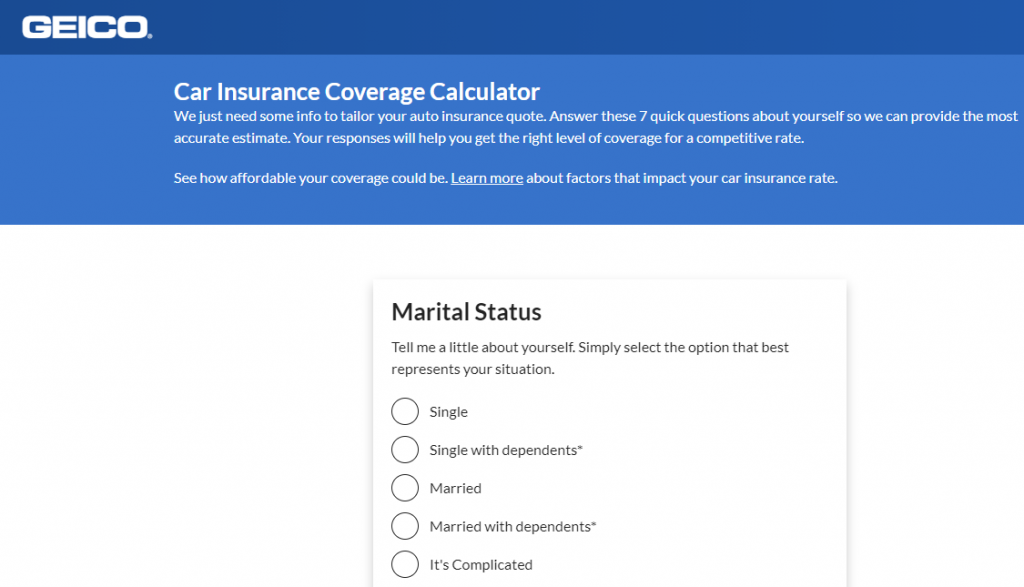 Cost Of Car Insurance base on Coverage by Companies
Full Coverage
coverage policy, Erie was one of the most affordable non-USAA options for our sample driver. Cheapest companies for a minimum coverage policy Rank Company Six-month rate
1 Erie $195
2 USAA $224
3 Farm Bureau Insurance $251
4 State Farm $309
5 Auto-Owners Insurance Co $513
Cheapest companies for a full coverage policy Rank Company Six-month rate
1 USAA $644
2 Erie $806
3 State Farm $812
4 Farm Bureau Insurance $871
5 American Family $1,067
A full-coverage policy includes both collision and comprehensive insurance, protecting you against damage to your car, not just the legal liability of hurting.
What is Minimum Coverage?
minimum coverage: Farm Bureau Insurance, American Family, and State Farm Given how restricted Erie Insurance is in availability, individuals looking for cheap car insurance could also look to Farm Bureau Insurance, American Family, and State Farm.
All three ranked among the most affordable for a minimum coverage policy. Farm Bureau Insurance is available wherever an affiliate of the Farm Bureau Federation does business, while State Farm is offered almost anywhere in the country. Company Minimum coverage annual premium Farm Bureau $501 State Farm $617 American Family $773 National average $876 Best car
What Is Car Insurance Policy?
– Car insurance policy is a contract between the insured and the insurer, in which the former agrees to pay a certain amount of money for certain protections.
– The car insurance company will agree to look after any costs incurred by accidental damages or injuries sustained while using your vehicle on public roads. In return, you have to pay monthly insurance premiums.
What Is Collision Coverage and Why Do You Need It?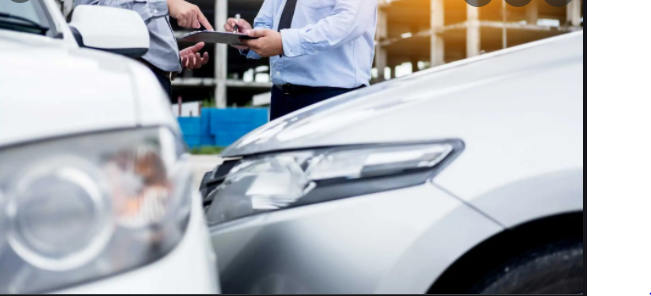 Collision coverage is a type of car insurance that protects you against damages to your vehicle. The more collision coverage you have, the higher it will cost to insure your vehicle. This means if you only want minimal protection from collisions and minor repairs (e.g., bumper scratches), then choose less than 100% coverage in order to save money on monthly premiums.
– If you do not currently carry any kind of collision or comprehensive coverage on your policy, we recommend taking this option as soon as possible because crashes can be unpredictable and costly without at least some level of protection
The average cost of car insurance by age
The cost of car insurance can vary depending on a few factors. The average cost of car insurance by age is one thing to consider when looking for the best policy, but there are other things too.
the age range for car insurance differs as shown below :
– Average cost of car insurance by age 0 to 17: $142.28
– Average cost of car insurance by age 18 to 24: $186.87
– Average cost of car insurance by age 25 to 34: $241.21* *average for males only, females are higher at this age range.
The average cost of car insurance by gender
The average cost of car insurance by gender is largely affected by the age and marital status of drivers. As men are statistically more likely to be involved in a fatal accident than women, they also pay higher rates for auto insurance coverage. Average annual premiums for male policyholders come out as $1698 while female-only policies start at just $1151.
Other Factors that determine your rate
Car insurance premium pricing applies to different factors such as your location, vehicle type, driving record, and gender. so the following factors also determine your rate.
Coverage selections
Coverage selections are one of the factors that determine your rate. Coverage options vary in different states, so make sure to check what is available for you where you live and compare it with other insurance providers.
Coverage types include liability coverage, comprehensive coverage, collision coverage (or physical damage), medical payments or personal injury protection (PIP), uninsured motorist property
Credit Score
The higher your credit score, the lower your car insurance rates will be. However, it's important to note that each insurance company will assign a different number for "Credit Score" to you; what one company recognizes as a 730 score may not match that same number on another provider.
California, Hawaii, Massachusetts, Michigan, and Washington do not allow a person's credit history to be factored in when determining their insurance rates.
Financial strength ratings
Our MoneyGeek score incorporates financial strength ratings from A.M. Best, which measures companies' ability to meet insurance obligations. Most major insurance companies have excellent or superior ratings from A.M. Best. But if you're shopping with a more local or regional insurer, check their financial strength rating before purchasing a policy. If you're risk-averse and want to avoid the small chance that problems with your insurance company could affect your claims, it may be best to stick with a company in a top-tier financial condition. What If You Can't Get Car Insurance?
Although most states require vehicle owners to carry some form of liability insurance, you can't be forced to purchase it. If you're looking for a new car and want financial strength ratings in your decision-making process, check the A.M. Best financial rating on NerdWallet's car insurance comparison tool before buying an auto policy from any company or agent.
Average cost of car insurance by driving record
driving record is one of the factors that will determine how much you will pay for car insurance.
If you have a bad driving record, your insurance company will charge more to insure you.
Insurance companies calculate their rates based on how risky they perceive the driver to be – and likely if you're looking for car insurance coverage at all.
But with every risk factor comes an opportunity: If your good driving habits mitigate any risks that.
Average cost of car insurance by Manufacturer
Manufacturer Average Annual Full Coverage Premium. The average cost for the Average car insurance is also determined by the manufacture of the car for instance Toyota RAV 44.0% less than Chevrolet. While Chevrolet Silverado, 34.0% higher than Ford F-150 and 28.0% less than Ram 1500.
Honda CR-V $1369
Ford F-150 $1442
Toyota RAV4 $1510
Chevrolet Silverado $1682
Ram 1500 $1697
How Car Insurance Premiums are Calculated
Car insurance companies are always trying to find new ways of calculating premiums. How car insurance providers calculate their rates is largely based on the following factors:
– The type and size of vehicle you drive
– How much mileage per year you have
– Your driving record (accident history, tickets)
These three major aspects will dictate how high or low your rate should be. Let's break it down further below :
– The type and size of vehicle you drive
Insurance providers will typically charge higher rates for drivers that have more expensive vehicles. This is because the cost to repair or replace a damaged, totaled, stolen car can be astronomical. For instance, if your premium is $400 per year for one sedan but then you switch over to an SUV which costs significantly more with no change in rate, it may seem unfair. However, keep in mind that insurance companies are not only providing coverage against accidents but also theft and vandalism – both types of incidents occur much less often on SUVs due to their increased weight/costs associated with break-ins. They're looking at accident history as well when estimating premiums so make sure yours stays clean!
What are some other factors that affect premiums?
There are a number of different variables that go into determining how much an individual pays. The Insurance Research Council suggests checking with more than one agent to get quotes so they can see what kinds of rates various companies offer.
Certain insurers will also ask about certain risk factors before quoting them such as where they live, age, sex, marital status, and driving record. There are state laws regulating who must purchase insurance – these vary from place to place but typically include owners or operators of vehicles registered.
– How well you maintain your vehicle (including regular maintenance, keeping it garaged)
– Your credit score and if you have a claims history (history of filing car insurance claims)
– How old the driver is for each vehicle on their policy
You can also contact a local agent for more help with determining what type of car insurance to purchase. They'll be able to take into account factors like:
Number of accidents and/or speeding tickets on record
The make and model of your vehicle The amount that you want to be covered per incident or accident ($50K? $100K?)" "Your deductible preference" "Whether or not you have anti-theft devices such as an alarm system installed."
What is insurance shopping?
– insurance shopping is the process of researching different insurance plans to find which would best suit your needs it can help you save about 40% of your money.
– It will help you to find insurance plans with the best premiums and deductibles for your budget
– It can also compare different companies that offer insurance by doing a search of their company name on Google or searching in an insurance aggregator site like Insure.com, which lets you filter results based on coverage type (such as a home, car)
10 Tips on How you can Save Money on Car Insurance
Car owners who want to save cost, looking for cheap companies, and factors to minimize car insurance are in the right place. How you can Save Money on Car Insurance is a blog post that will help those interested in lowering their prices or saving money completely as they purchase auto coverage. Here we'll discuss how people make mistakes with this process and how they should change their habits so that they don't have any trouble in the future. Follow these tips below:
-Find out about your options by talking to at least three different providers
-Compare rates from all of them before making a decision
-Look into discounts offered by your employer or union
-Take advantage of other available savings opportunities like bundling your home and auto policies
claim free: Drivers with no accidents, driving violations, or other claims on their records in the past few years get discounts.
Good Student Discount: Some auto insurance companies offer a discount to students who maintain a B average or better
Multi-Car Discount: Drivers with multiple cars on their policy usually get discounts.
Young Driver Discounts: Young drivers can benefit from lower rates, discounts, or exceptions to higher premium requirements.
Car Insurance Discounts: Most companies offer a discount for bundling your auto and home insurance policies together.
Paying in Full: Paying your premium in full can offer a discount, or at the very least eliminate any finance charges.
How poor credit Affect Your Insurance Cost
The connection between your credit and insurance cost is two-fold.
First, if you have a poor credit history, but are still insurable, then the insurer will charge higher premiums because of the risk they take on by lending to those with bad credit histories.
Second, an auto or homeowners' claim could be wrongly denied due to inaccurate information in your credit file, which may have led to a bad credit rating.
People who are struggling with debt issues should consult an attorney about bankruptcy or other remedies that could help them improve their scores and relieve some of the pressure on their monthly bills.
How to get a cheap Auto Insurance Quote and where to get it?
– How to get a cheap car Insurance Quote and where to get it?
The best way of getting a Cheap Car Insurance Quote is by using an online insurance company that offers "free quotes". One example would be WeCompareInsurance which provides you the opportunity for comparing up to 20 different companies within seconds and without any obligation. You can also head over directly to their website, select your desired make or model of vehicle, enter in some basic information about yourself (age, marital status) as well as choose whether or not you have had any previous accidents, then let them do all the work while they provide you with various options from those insurance companies who are competing against one another just so they'll have the chance at earning your business.
Here are a few things to keep in mind when utilizing this type of service:
– Don't forget that you may be able to get better deals by shopping around outside the online environment where all quotes are taken without obligation and there is no pressure from agents trying to sell you something.
Best insurance companies for drivers
Drivers all of whom are typically charged higher rates than the average driver.
Best for Drivers With an Accident: State Farm
Best for Teen Drivers: Allstate
Best for Military Members: USAA
Best Auto Insurance Company for Drivers With Poor Credit: GEICO
Your credit rating can dramatically impact your insurance rates. A poor credit rating can cost you hundreds of dollars a year on your car insurance. Some states don't allow insurance companies to use your credit rating in setting your rates, but most states still allow this.
Uninsured Motorist Protection (UM) or Under-Insured Motorist Protection (UIM)
Uninsured Motorist Protection (UM) or Under-Insured Motorist Protection (UIM) — which one is better for me as a driver in America's current insurance environment
Uninsured Motorist Protection (UM) or Under-Insured Motorist Protection (UIM) — which one is better for me as a driver in America's current insurance environment? If you are shopping around for car insurance, UM/UIM coverage may be an important factor to consider.
Uninsured or underinsured motorist policies cover your injuries if they were caused by a motor vehicle accident with someone who does not have liability insurance or enough of it to cover all medical expenses related to your injury.
Many people believe that UM provides broader protection than UIM because there is no limit on what can be paid out under this type of policy while the other has limits set in states such as California ($15K per person), New York ($50K per occurrence). However, these beliefs are outdated and may have been based on old federal laws from the 1960s and 1970s.
UM/UIM is not a separate coverage but an extension to liability insurance that pays out more in certain instances, for example, if you are hit by someone who does not have any policy at all or has limits set too low (i.e., $15K per person) by their state's standards of what constitutes as adequate protection against injuries caused by accidents with uninsured motorists.
The UM/UIM coverage also covers your own medical expenses related to car accident-related injuries where the other driver leaves no assets such as property, vehicles, bank account, etc., which would be used to pay those medical bills off.
7a.) How to Find Your Perfect Company by Understanding Their Ratings – this section will go into detail about how to read through company ratings on websites like A+ Better Business Bureau, Yelp, Facebook, Consumer Affairs, etc. so that you can find the perfect company for your needs based on their reviews/ratings; also includes links to customer service pages of companies listed below + more details about each company such as type of coverage offered, cost per month, etc…
7b.) Listing of Top 10 Companies Offering Cheap Rates – lists top ten cheapest car insurance companies in alphabetical order with a brief description of each company including monthly rates and contact information; also includes a link at the end to list all 50 companies ranked by cheap rates
Association of Insurance Commissioners why was it Created
The Association of Insurance Commissioners (AIC) is a national organization of insurance regulators from all 50 states. It was founded in 1926 and incorporated in 1936. The AIC's mission is to work together for consumer protection, uniformity, and efficiency within the U.S. insurance regulatory system while preserving each state's unique features
– Association of Insurance Commissioners
– Association of States with Regulators
– Association State Regulation Agency
Association of Insurance Commissioners
Association of State Regulation Agencies (ASRA) is a nonprofit, nonpartisan organization dedicated to the promotion and enhancement of state regulation. Founded in 1926 as Association of Insurance Commissioners it changed its name in 1986 to reflect broader membership for all 50 states.
Association States with Regulators Association State Regulation Agency The ASRA enables each regulator's voice on national policy debates through research, information sharing, and advocacy.
Association States with Regulator Association State Regulations Agency What Does It Do? The ASRA assists every member by empowering their regulatory work at home while promoting uniformity across state lines by working together nationally – providing education, training courses that enhance knowledge about insurance policies; advocating for consumer protection laws.
Auto Claims Satisfaction Ranking
rating Despite its name, New Jersey Manufacturers Insurance isn't limited to a single state. The company offers auto insurance to drivers in Connecticut, New Jersey, and Pennsylvania.
NJM gets high scores in J.D Power's studies of customer satisfaction: Ranked No. 1 in "Among the best" in the 2020 Auto Claims Satisfaction Study, the most recent available. Third among 14 insurers in the mid-Atlantic region in the 2020 U.S. Auto Insurance Satisfaction Study, which measures overall customer satisfaction. You can get all the standard auto coverages from NJM, along with extras including new car replacement coverage.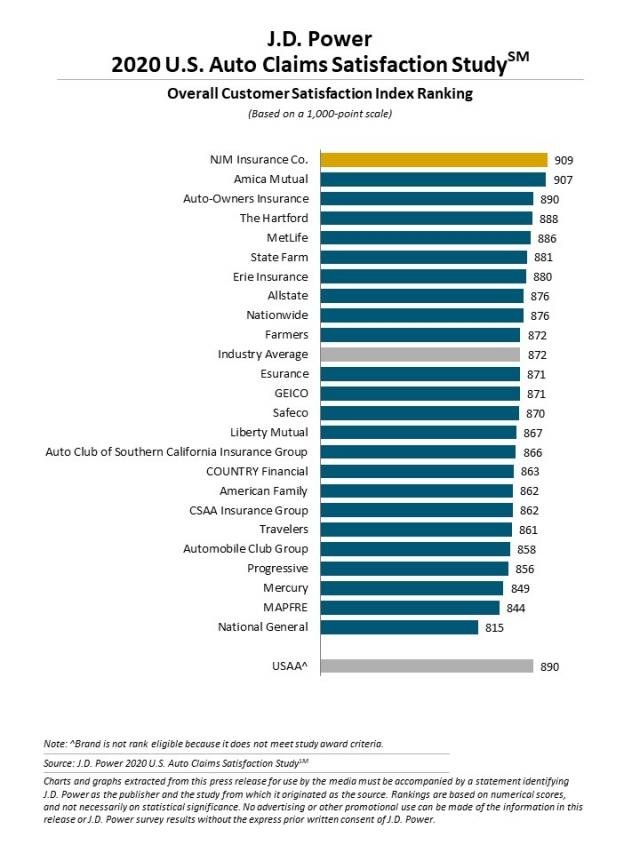 Conclusion
We hope this article has helped you in your search for the best and cheapest car insurance. It's important to have a good understanding of what factors will affect how much you pay so that you can make an informed decision about which company is right for you. If we missed any tips or tricks from our list, please let us know! You may also want to consider using one of these 10 companies if they offer coverage near where you live. Now go out there and find the perfect plan – it might take some time but it'll be worth it!