I hope you are reading this article now because you are looking for how to write a business plan?
However, I will tell you what you are expected to write about in a successful business plan.
Even if you are writing a business plan for a loan or to seek funding availability. this article will give you a good inside.
A business plan is a fundamental document for your organization's prosperity.
There are so many things to consider when starting a business.
How do you plan a business model?
A good business idea cannot guarantee your business success but if you sit back and do good research about your business idea then you will discover the strategy to succeed.
Be that as it may, many business disappointment is the truth, and the essential driver is an absence of planning.
Related: Untapped Business idea in Nigeria
What is a Business Plan
A business plan is a document that speaks about your business in detail.
Your business plan will help inform your prospective investor and you the owner how you intend to profit from the business.
This will also guide you in the everyday management of your business, your services, your financial forecast, marketing, leadership team and much other information about your business idea.
Why is it Important to Write a Business Plan?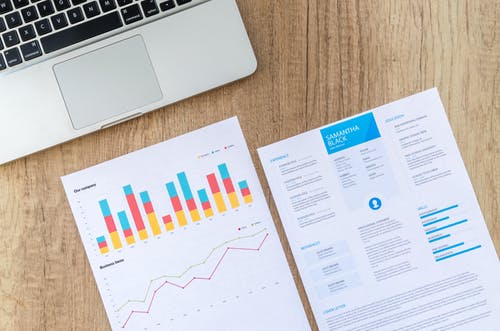 A business plan is one of the essential documents needed from you when seeking loans from banks and other lending services.
Even Investors will also want to understand how your business intent to succeed. if you are also looking for investors.
However, If none of this is your main reason for writing a business plan then you will need this document for the following reasons:
Understanding Your Business marketing Size.
For planning, Research and Executing your business idea.
To know how much money involves operating such a business idea.
Understand what will be your income and expenses for the stimulated period.
To analysis, your competitors and understand their weaknesses and strength.
Know how your customers will view and understand your business idea.
For partner and hiring of professional individuals that will help build your business idea.
In addition, If you want to raise funding from family members, friends or to pitch an audience.
Then a business plan will lay a good impact on your success and provide you with much information about your thoughts and ideas.
Related: Business in Nigeria: 20 Most profitable Ones That Makes More Money
What is in a good business plan?
When you are writing a business plan, you need to understand who are your audience.
However, keep in mind that nobody will like reading what that those not worth their time.
To write a good and motivated business plan that worth people investment and time, you need to understand the following rules:
Research about your Business idea before you start writing.
Write with a low, clear and readability tone.
Keep all your writing short and straight to the point.
Clarify everything about your idea and how you intend to actualize them.
Inform your reader about your services or products and a strategic marketing plan that will sell your idea.
Understand your prospective customers, target markets and benchmarks.
Document all the stages of your business writing.
How do you intend to make your business different from your competitors?
Will your business make a profit? How will it happen? what is your financial forecast in three years?
Understand how many goods or services you need to offer or sell to break even.
However, you will also need to inform your reader about your strengths, weakness and how you intend to overcome them.
Related: The 10 Fun Facts About Nigeria that will surprise you
What is the Outline for a Good business plan?
To start your business plan writing process, you need to bookmark the following outlines in your writing process:
Executive Summary
Company Descriptions Plan
Products and Services
Strategic and Implementation Plan
Marketing and Sales Plan
Operations
Company Management Plan
Financial Plan
Appendix
Much details on how to write a business plan for those outlines will be discussed on the step-by-step guides below.
Should I Hire a professional to write a Business plan for me?
The truth about this question is NO!
But you can collaborate with a professional that will help in editing, contributing and correcting some certain errors.
You don't need to hire a professional to write a business plan for you even if you don't have an MBA you can still write a successful business plan with the help of LivePlan software.
However, If you need a helping hand in writing a successful business plan then there is a necessity for collaboration.
This means that you can collaborate with an experienced business plan writer like Stan Edom to help you in correcting your business plan or adding input.
The main reason why the business plan shouldn't be written by other individuals other than the founder or group of executives is that a business plan will always undergo an update in the future.
Secondly, If you were not the person that wrote the business plan then you will not have a big knowledge about your business idea and what strategies to succeed.
Also, a business plan is not just a paper document that should be written for just documentation seek.
It serves as a promotional tool, an eye-opener, the fact about your idea, thought, marketing, company, recruitment and more.
In that sense, you should be referring to your business plan at least once in a month as your business grows.
Step-by-Step guide for writing a Business Plan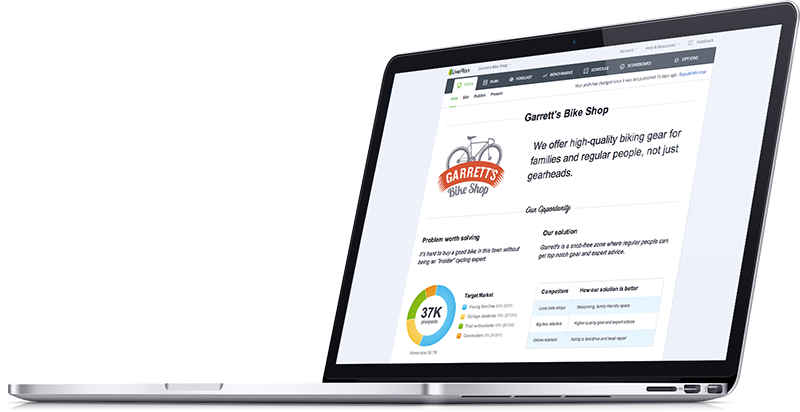 Your business plan should be your first stage of documentation after the idea. This will help you pen-down all other necessary implementation for its success.
With this step-by-step guide, you will be able to put those outlines previously mention into work with your business plan.
First, you will need to create a good business name, you can conduct your search with Corporate Affairs Commission (CAC) to know if it is available.
Read more about how to register your business with CAC Yourself.
Secondly, Have an ideal logo concept that represents your company then under your business name, create a tagline (usually call slogan or motto) that best describes your business and what your company is doing in a one-sentence overview.
Thirdly, include this non-disclosure agreement at the footer of all pages.
Non-disclosure agreement: The recipient agreed not to disseminate or duplicate a copy of this business plan because it contains confidential, trade-secret information and is shared only with the understanding that the recipient shall not share its contents or idea with third parties without written consent.
However, it will help your reader in keeping your idea confidential and avoid disclosing with third parties.
1. Executive Summary
The executive summary is the first page of your business plan but the last thing you should write.
However, this gives your readers all the necessary information about your plan and make then to decide either to read further.
A good executive summary should be just one or two pages of your business plan and contain the following:
Business Idea: In one paragraph, briefly talk about your business products or services.
Problem: Every business aim at solving a problem, briefly discuss the problem in two to five lines.
Solution: After you have written about the problem, what are your solutions?
Keys To Success: list five of your major key to succeeding with that idea.
Target market: Who are your target customers or clients? What is the market size? what is the market Revenue?
Why us: Why should the reader believe in you to deliver the best? what skills, experience, and certificates do you have and your team? try to include some of your team members if any.
Financial Summary: Include your business financial forecast, revenue, operation expense, net profit, and any other forecast. It will mostly look nice if you can represent it on a chart or graph.
Financing Needed: You will need to use this section to tell your investor or loan lender if you are writing for such, how much money you need to start and operate the business idea. What capital will you raise and what is your own contribution.
2. Company Descriptions Plan
This is the section where you will tell your reader about your company and why your business is unique.
However, endeavor to differentiate your business idea from your competitors and explain why you care for the people using your mission and vision statement.
When your prospective investor, bank or lending service are scanning through your business plan, they should know how passionate and dedicated you are toward your idea.
in additional, this should draw an emotional connection between the reader and your plan which will make them eager to support your idea.
Here are the following things to include in your description plan:
Company Overview: describe your company in this section.
Mission Statement: What is your business mission statement?
Vision Statement: What is your business vision statement?
Goals and Objectives: What are your goals and objectives for your business idea?
Business Philosophy: what is your business philosophy?
The legal form of Ownership: What are your business legal documents such as business name registration, Tax, corporate account, type of business and so on. Includes the date of registration and license number. This part is optional.
3. Products and Services
Every business has either products or services they are selling. What is yours?
Use this section to discuss your products and or services you intend to sell. this section should include the following:
Overview: you will use this section to really go in-depth about the problem worth solving and how you intend to.
Our Product/Services: list all your products and or services
Competitive Comparison: who are your THREE MOST competitive organizations? what are their services or products? how will your own be better?
4. Strategic and Implementation Plan
This is where enough research information will be written for the reader and your use.
However, use this section to write about your industry, what is the market gap? what are your business strategies, how will you implement those strategies?
You can also use the graph and chart to explain what you are writing about.
Also, this section should include the following outlines with brief discussion;
The Industry: Use this section to discuss your industry. What industry is your business idea? what do people think about the industry and more? Analysis this based on your business location except you target worldwide.
Market Forecasting: What are the forecast and static of the industry? what is your market forecast now and in the future?
5. Marketing and Sales Plan
Marketing is one of the crucial parts of any business plan.
In this section, you will write about how you intend to market your products and or services.
What are your business sales plan? what is your mode of payments
However, you will also use this section to discuss your target organizations and whether clients or customers received refunds.
Besides, this section should include the following outlines:
Target Markets: you will write more about your target market in these sections but not as brief as it was on the executive summary.
Marketing Plan: What is your marketing plan? how will you approach clients and customers? How will your customers and clients increase?
Sale Plan and Pricing: What are your sales plan for your customers or clients? if it services, do you have a fixed price? if it is products, what is the cost of each? will your business have a website?
Payment Options: How do you intend to receive payment from clients and customers? will you use online payment gateways, list them.
SWOT Analysis: you will use the section to write about your company's strengths, weaknesses, opportunities, and threats.
6. Operations
It is very important to inform your reader about where your business will be located and how you intend to operate it.
However, you will still use this section to write about whether your business will be operating both offline and online.
Also, this section should include the following:
Locations and Facilities: you will inform your reader about the location of your business, will it be rented space or permanent structure.
Technology: include this only if you are planning to use extra software or online digital tools. How much will it cost?
Equipment: include this only if your business use equipment, list them and their prices.
Milestones and Metrics: write about what you have accomplished already and what you will need to accomplish in the future. Inform your reader about your key metric.
7. Company Management Plan
In this section, you will write about your company, the management team, advisory, employees, and any other information about your company that concerns workforce and recruiting.
However, this section is strongly determined by the writer (you) and what information you want to tell your audience.
Besides, a typical company management plan should include:
Management team: this section writes about your team members, if only you (sole proprietorship), write about your experience, skills, and any other information that worth mentioning.
Advisory: Who are your advisors and what knowledge do they have about your business industry.
Personnel plan: write about how many employees your business need, if a large company; try to detail the employees in a different department and their monthly salaries.
8. Financial Plan
A financial plan is the most important part of every business plan, without this section, your business plan is not complete.
However, this is also one of the critical parts of writing for every founder or group of executives that are writing the plan.
Most people do hire an individual with an MBA in writing this part but they are great news.
With LivePlan software, you do not need to have an MBA or forecast your finance yourself.
The software does the hard work and calculation from your data already submitted and inserts all charts, graphs where is needed.
However, for an idea about what is included in a typical financial plan are:
Sales Forcast
Marketing Forcast
Personnel Forecast
Profit & Loss Statement
Cash Flow Statement
Balance Sheet
Use of funds
9. Appendix
This is the section where you can display the image of your products, warehouse, legal notes, license documents, and any information that may influence your investor's decision.
However, try to make it look eye-catching with a pictorial illustration.
Free Business Plan Sample
They are over 500 business plan sample by Bplan.com where you can copy it and use. However, these samples cover nearly all the business industries.
Best Business Plan Software
They are so many software out that you can use in writing a business plan but which one of them is the best?
LivePlan Business writing Software is the best software for writing a business plan.
Even if you are writing for an investor, loan or personal use, LivePlan software makes it easy for you to write your plan with less stress and double effort.
I have personally used this software in writing my business plan and it was wow.
However, with LivePlan software you don't need to worry about how long does it take to write a business plan? or how do I write a simple business plan?
Live plan software costs $11.66/Month and with 60 days money refund policy in which you can get our money back if you don't like the software.
Perhaps, they are terms and conditions for refunds.
Note that any business that does not have an online presence is losing 67% of their prospective customers.
However, an online presence is also one of the important and valuable assets of any successful business.
Solomon George is the best Nigerian Internet Marketer and web developer who can help you create a website, business listing on Google, SEO and content for a very cheap price.
If you have a question regarding this article or think we haven't share every valuable information, kindly use the comment.
In addition, share the article with your friends and tell us how we can help you more.
**All links on this webpage are good resources and not an affiliate link. Opinions expressed here are sorely mine.