What is the net worth of Lionel Messi in 2021?
If you are a lover of football or even conversant with the football world, then you've already heard of Lionel Messi.
Lionel Messi is arguably the greatest soccer player of all time, and he is loved by so many football fans across the globe.
Today, we are going to look at the life of this wonderful football player.
We will go through his biography, assets, and net worth.
Can't wait. Right?
Alright.
Without taking any more time, let us know more about Lionel Messi and his net worth in 2021.
Lionel Messi's Biography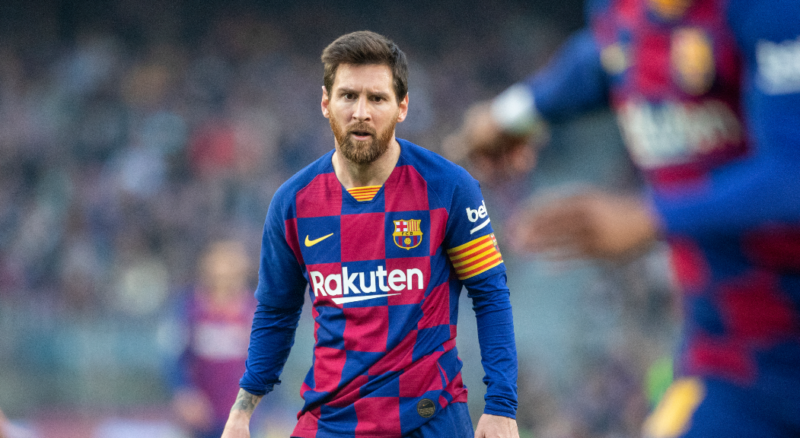 Lionel Messi is an Argentine footballer who was born on the 24th of June 1987.
He plays as a forward and team captain for both his country Argentina, and also the Spanish Club side 'Barcelona'.
Messi who is often referred to as the best player on the planet is a recipient of a world record six Ballon d'Or awards, and six European Golden Shoes.
He is closely followed by Christian Ronaldo who currently has five Ballon d'Ors.
Through his entire career as a footballer, Messi has remained in Barcelona.
In this Spanish side, Messi has won a record total of 33 trophies.
These include 4 UEFA Champions League titles, 10 La Liga titles, 6 Copa Del Rey Titles, and a few other major trophies like the World Club Cup, UEFA Supercup, and more.
Messi is one of the most creative players in the world today.
He is one of the best playmakers in the world, and also one of the best goal scorers of all time.
Messi is the highest goal scorer in all of La Liga (450+Goals).
He is also the record holder of the highest goals in a European League season.
He also holds the record of the most hat-tricks in La Liga as a whole.
Messi has a total of 700+ career goals, and he keeps climbing up the scale.
Messi's Early Life
Lionel Messi is the third child of Jorge Messi who used to be a Steel Factory Manager and Celia Cuccittini who worked for a magnet manufacturing company.
He is the third child out of four children.
From his father's lineage, Messi has Italian and Spanish ancestry.
Growing up in a family of football lovers, Messi developed love for the sports at a very early age.
While he was a kid, he used to often play the game with his elder brothers Rodrigo and Matias, and also with some of his cousins like Emanuel and Maximiliano Biancucchi.
His two cousins later became professional footballers too.
While he was just 4 years old, Messi joined a local club called Grandoli.
His father was actually the coach of this local club.
When Messi was 6, he joined Newell's Old Boys.
During the six years which he spent in this club, it was said that he scored over 400 goals.
At this stage, it was clearly seen that Messi is a naturally talented football player.
However, his future as a football player was actually threatened when he was diagnosed with growth hormone deficiency at age 10.
His father's health insurance would cover only two years of his treatment which was at a rate of $1000 per month, so they clearly needed help.
Newell's Old Boys initially agreed to contribute to Messi's treatment, but they later withdrew from their promise.
Messi To Barcelona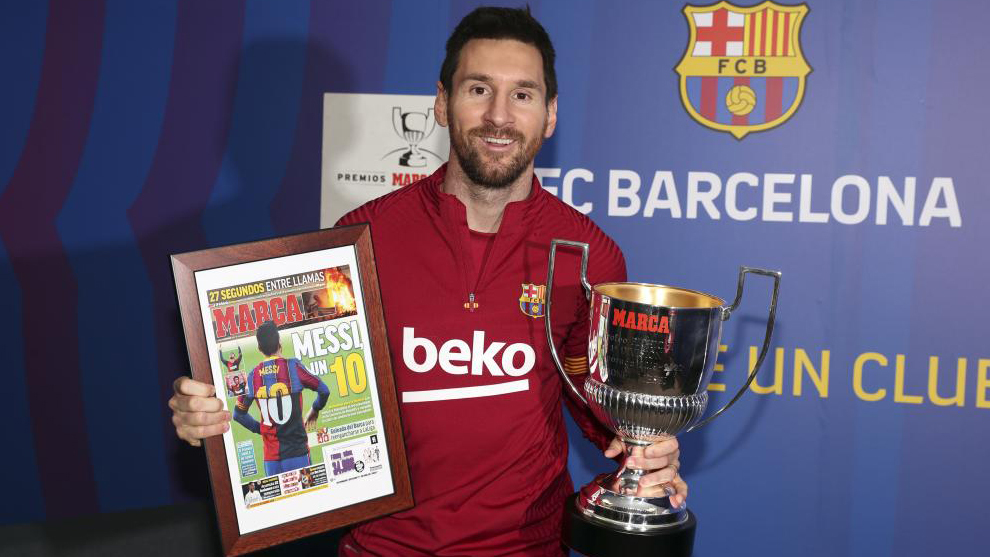 Messi's Family had relatives in Catalonia, so they made arrangements for Messi to join Barcelona towards the end of 2000.
The first team director called Charly Rexach wanted to sign Lionel Messi, but the board of directors didn't really buy the idea at first.
During the era, it was really rare for European club sides to sign foreign players (especially of such young age).
Though they experienced all these, Messi was signed into Barcelona on the 14 of December 2000.
A few months later, his family moved into an apartment close to Barcelona stadium (Camp Nou).
Over the years, he slowly integrated himself into the team, and later became friends with Gerard Pique and Cesc Fabregas.
During his early days in Barcelona, Messi was really homesick, as his mum moved back to Rosario with his two elder brothers and his younger sister.
Messi was left alone in Barcelona with his father.
After completing his growth hormone treatment at age 14, Messi became fully a part of the Barcelona Youth team.
He was finally enrolled in the RFEF (Royal Spanish Football Federation), which meant that he could play in all Spanish competitions.
After much success in the youth team of Barcelona, Messi got an offer from Arsenal under Arsene Wenger.
While his friends Fabrigas and Pique all left for England sides, Messi remained in Barcelona.
Pique later returned to the Spanish side where he plays till date.
All through the years, Messi has continued to be a very creative player.
He has remained on top of his game through the different eras, and he is ranked as the biggest legend Barcelona ever had.
Sponsorship Deals
Lately, Messi signed a long-term sponsorship deal with Adidas.
The detailed terms and worth of this deal is not disclosed though, but reports say that the deal will last through his career as a football player.
Aside from the Adidas deal, Messi is also a part of companies like Pepsi, Turkish Airlines, and Gillette.
His endorsement deals were valued by Forbes to be at $35 Million dollars for only 2019.
Messi has several other undisclosed deals which are worth millions of dollars.
Charity Works
Aside from being a footballer, Lionel Messi is also a philanthropist.
He is the founder of the Leo Messi Foundation.
This initiative focuses on helping children and underprivileged people in the society.
Having worked with Unicef for over half a decade, Messi was made an ambassador for Unicef in 2010.
His charity works are notable in the fields of empowerment, Healthcare, and more.
Is Lionel Messi Into Business?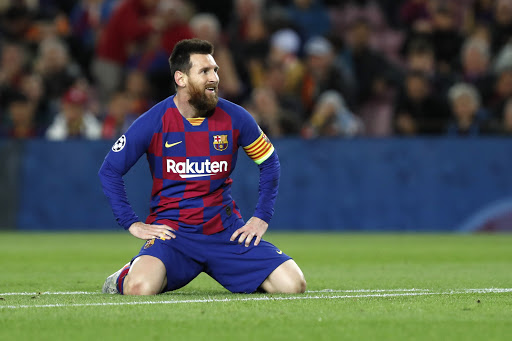 Lionel Messi is one of the few players who live a private life away from the prying eyes of the media.
Aside from being a football player and a philanthropist, Messi is also a businessman.
He has several investments spread across different fields, and he also invests in real estate.
Close to Rosario (his birth place), Messi has put in cash to the Azahares Del Parana Project.
This is a set of gated communities located outside the main city.
Aside from this, Messi also carries out several other real estate projects which are not fully known to the public.
What Is Messi's Salary in 2021?
Before now, Messi used to receive a salary of about £336,000 ($410,000).
This was before it was increased.
Messi's latest salary is actually £500,000 ($600,000).
When his salary was first increased to this amount, he became the highest-paid player in the world.
Messi's Cars
Lionel Messi has a couple of luxury cars in his garage.
Some of them are:
The Ferrari 335 S Spider Scaglietti ($35m+), Audi Q7 ($60k+), a Maserati GrandTurismo ($100k+), and many more.
These are his most expensive cars.
There are many others which are not really known.
Lionel Messi's Private Jet
Just like other wealthy superstars, Lionel Messi has his own private jet.
This is a 2004 Gulfstream V Model.
This jet is actually worth about $18 Million dollars.
It has two bathrooms, a kitchen, and also 16 seats that can be folded to eight beds.
Messi's Houses
Lionel Messi has several real estate properties and projects spread across the world.
Currently, he has two known mansions.
However, it is said that he has two mansions in Spain, and a mansion in his hometown in Argentina.
Mansion In Castelldefels
Lionel Messi has a huge mansion which overlooks the Mediterranean coast.
This mansion is located in the luxurious suburb of Barcelona (Castelldefels).
This is a very beautiful mansion, and it sits in a very environmental-friendly region.
Even planes are not allowed to fly over this region in Barcelona.
This mansion is said to worth about $2 Million dollars.
However, Lionel Messi spent even more millions in the renovations process.
One Zero Eco Mansion
This mansion is Lionel Messi's most popular mansion.
This is due to its design.
When viewed from above, the mansion forms a number 10.
It looks like a football field with the number 10 written on it.
This is one of the most unique and rare mansions ever.
This idea was actually brought to life by Lionel Messi and the Spanish architect Luis Garrido.
This mansion is said to worth about $15 Million dollars.
Lionel Messi's Net Worth
So, down to the big question.
With all these endorsement deals, sponsorships, football contracts, businesses and more, what is really the networth of Lionel Messi?
As of today, Lionel Messi net worth is estimated to worth $400 Million dollars.
This makes him the second richest football player on the planet.
Final Thoughts On Lionel Messi's Net Worth
From the preceding texts, you can now see so much about the football star "Lionel Messi" and his net worth.
If you are a fan of this player, then feel free to follow him on social media.
If you actually found this article useful, then drop your comments in the comments session below.
Source: Thingstoknow.com.ng