Want to know Mark Angel net worth 2021?
There is hardly a YouTube viewer in Nigeria who doesn't know the popular Mark Angel.
He is the brain behind the popular comedy series on YouTube titled "Mark Angel Comedy" and "Mark Angel TV".
Here, you will find out more about Mark Angel, his net worth, assets, and more.
So, without wasting time, let us explore the life of the popular Youtuber 'Mark Angel'.
Biography of Mark Angel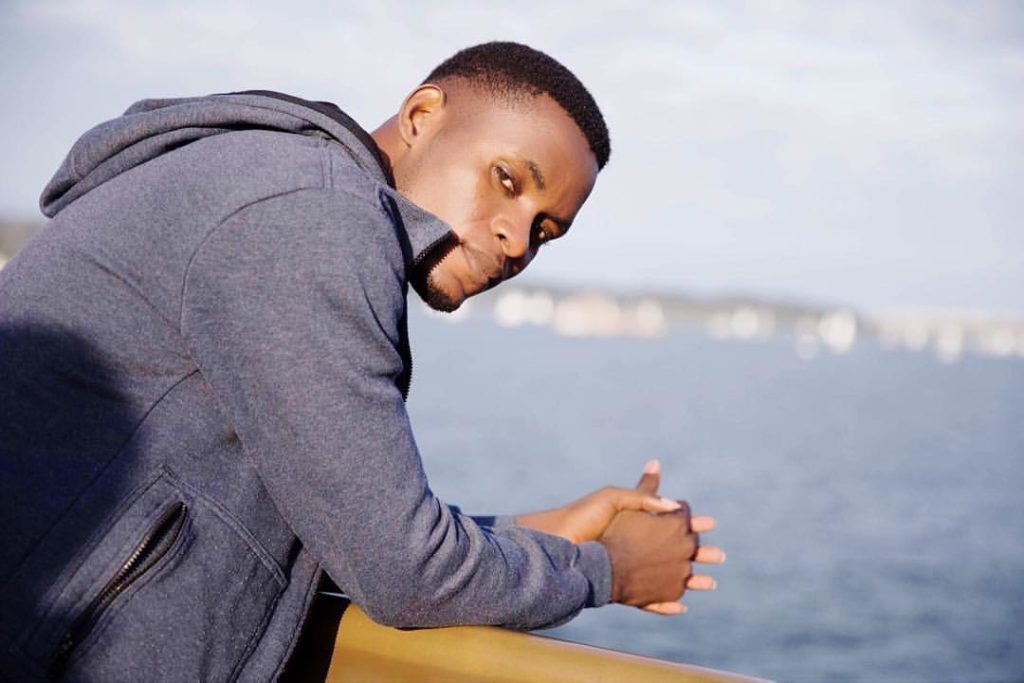 Mark Angel is a popular Youtuber and comedian who was born on the 27th of May 1991, in the city of Port Harcourt, Rivers State, Nigeria.
After his secondary education, Mark Angel gained admission into the Obafemi Awolowo University and enrolled to study Medicine.
However, due to some family reasons that are unknown to the public, he left the University.
It was said that after leaving the university, he enrolled in a Film College in India.
After finishing his college diploma in Cinematography, he decided to come back to Nigeria to gain practical experience in the field.
Although he was skilled, Mark could not get a stable job in the Nigerian Movie industry (Nollywood).
After much frustration with this, he ventured into independent film production in 2013, and assembled a small team under the name 'Mechanic Pictures'.
Though he went solo in the movie industry, he still did not gain fame until he started his YouTube channel for comedy skits which he titled 'Mark Angel Comedy'.
This channel produces a series of short comedy videos.
He often features the little comedienne Emmanuella Samuel.
Emmanuella is said to be his cousin, and she is currently 10 years old.
More recently, he also features another cousin of his.
She is a young girl called Success Madubuike, and she is just 6 years old.
Just like Emmanuella, success is also a popular comedienne on the channel, who is loved by fans.
Also Read: – Emmanuella Net Worth: Bio, Parents, Comedy, and Awards.
Mark Angel YouTube Career
All through his career, Mark Angel is best known for his YouTube comedy series.
This channel features a lot of people from both his family and his neighborhood in Port Harcourt, Rivers State, Nigeria.
Most of his skits involve the adventures of smart children, which always happens to be either Emmanuella or Anty Success.
The video that somehow shot him into the spotlight is the viral video titled 'Oga Landlord'.
In this video, a man who hasn't paid his house rent for a long time (Mark Angel) tries to hide from his landlord which happened to be Daddy Humble.
He tried to have a little child (Emmanuella) cover for him.
But she blew up the cover by making the statement 'My uncle is not around. He just told me to tell you so.'
This video went so viral all over the country and it was viewed by almost everyone.
Another video that also increased the popularity of the channel was the popular video titled 'This is not my real face o'.
This skit also shot Emmanuella into the limelight.
In this video, a young pupil (Emmanuella) makes some naughty jokes about their school headmistress to other pupils, not knowing that one of them was her daughter.
This short video was viewed by millions of people across Nigeria and it also boosted the popularity of the Mark Angel Comedy series.
This video was even featured in CNN's Official Facebook page.
Check Out: How To Join the Nollywood Industry
Mark Angel's Impact on Emmanuella
Emmanuella Samuel is the most featured actress in Mark Angel's YouTube comedy series.
Through these comedy skits, Emmanuella has won several awards both within and outside Nigeria.
Prior to being chosen by Mark for his comedy line.
Emmanuella had already started some film works as part of a school project, so she had little experience.
Through Mark's YouTube channel, Emmanuella has bagged comedy awards in Nigeria and Australia.
From stats, her videos climb over a million views within the first week after posting.
In 2017, Mark Angel received a plaque from the video hosting website 'Youtube', for receiving a million subscribers.
This made his channel the first Nigerian-based YouTube channel to have a million subscribers.
In 2018, Emmanuella Samuel announced that she would be featured in a Disney film, and this attracted the public.
They received an invitation to the National House of Assembly for their achievements.
This invitation was given by the Nigerian Senate president Bukola Saraki.
During the 2020 COVID-19 lockdown, Emmanuella was featured in a comedy video produced by Ofego.
This video was titled 'Lockdown', and it featured other stars like Regina Daniels and Anty Success.
Also Read: 10 Funniest Comedians In Nigeria
Mark Angel Video Style
Mark Angel's videos are often shot in the low-class neighborhood of his family home.
This portrays the kind of life he had while growing up, so as to relate better with the commoners in Nigeria.
Mark Angel On Social Media
Just like every other celebrity, Mark Angel is active on social media.
On Facebook, he has a page titled 'Mark Angel'.
This page currently has over 7million likes and is a hub where so many people gain access to some of his funny videos.
On Instagram, Mark Angel can be found with the handle @markangelofficial.
He has close to 130k followers on Instagram and they keep growing by the day.
If you are a fan of Mark Angel, then feel free to follow this comedian on any of the aforementioned platforms.
Mark Angel Cars & Assets
This is one question that is asked by almost every fan of Mark Angel.
Truth be told, Mark Angel is the kind of person who loves to keep his personal life off the public eye.
Moreover, he doesn't display luxury on social media, and never notifies the public of any new purchase he makes.
For this reason, we do not know exactly the kind of car(s) he owns, and the houses he has bought or built.
We are on the watch, however, and will come up with updates whenever any reliable information comes up.
Mark Angel Net Worth 2021
Currently, Mark Angel is estimated with a net worth of #500 million Naira
With a channel that has racked up over 1.5 billion views and over 6 million subscribers.
Mark Angel makes a lot of cash from YouTube ads, private ads, and affiliate marketing.
Today, he is said to worth about a whooping #500 million naira, and this keeps climbing up the scale.
From this post, I believe you now know more about the popular Nigerian Youtuber Mark Angel.
He has a very funny and simple personality, and he never fails to feed Nigerians with laughter from his skits.
Popular Nigerian Youtubers
Some other rich and popular Nigerian Youtubers are:
Yemisi Odusanya
She is a Nigerian blogger and Youtuber, who is the founder of the popular YouTube food channel called 'Sisi Yemmie TV'.
Yemisi studied Mass Communications at the Igbinedion University Nigeria, and then she later had her masters in International Diplomacy at the University of Birmingham.
She has received numerous awards as a Youtuber and is one of the most successful YouTubers in Nigeria.
She has over 200k subscribers today and is also the recipient of the Eloy Awards for best Female Youtuber in Nigeria.
Toke Makinwa
Toke Makinwa is the founder of the YouTube channel 'Toke Moments'.
She is a vlogger, radio personality, author and television host.
Toke studied English language and Literature at the University of Lagos and is the host of the late morning drive on Rhythm 93.7 FM.
Chidinma Umeh
Chidinma Umeh is another popular Nigerian Youtuber to follow.
She is a fashion enthusiast, beauty blogger, and lifestyle Youtuber.
She created this channel back in 2011.
So many people seek her advice on several things ranging from beauty to lifestyle and more.
She is a very famous Youtuber in Nigeria.
Today, her channel has a huge follower base and is one of the most followed channels in Nigeria.
Adanna Ohakim Steinacker
Adanna is a popular Nigerian lifestyle vlogger, who is also a medical doctor by profession.
She is the daughter of the one-time governor of Imo state 'Ikedi Ohakim'.
The YouTube channel 'AdannaDavid' is a reality series which features the life of Adanna and her German husband David Steinacker.
This channel has gone viral, as a lot of people find it fun to watch the daily routine of the bi-racial couple.
This channel is one of the most popular Nigerian YouTube channels and it keeps growing by the day.
Aside from these YouTubers, there are many more famous Nigerian Youtubers who have all joined hands in taking the Nigerian YouTube industry to a whole new level.
These guys make a fortune from their channels, and they have all made it big in the industry.
Mark Angel's channel (Mark Angel Comedy) is the biggest YouTube channel in Nigeria and one of the biggest in Africa as a whole.
He leads in the video making world and has made Nigeria proud with his craft.
You can feel free to follow his YouTube channel by visiting the official YouTube website.
In all, I hope you found this article really useful and interesting…
Source: Thingstoknow.com.ng