Real Madrid centre back is one of the most tattooed players in the world, with not less than 42 tattoos spread across his body. The 35-year-old has proven himself over the last 17 years as one of the defenders of his generation and would go down in history as one of the best defenders of all time.
The issue of tattoos is very much a controversial one, as why many see it as nothing more than inking of the body free beautification while others consider tattoo and desecration of the skin.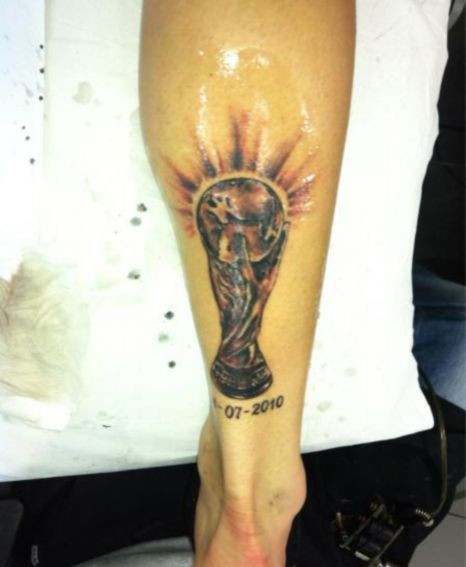 Body modifications have always been in existence and in ancient cities like the Roman and Egyptian empires, inking of of the skin was a regular part of beautification routine but the proliferation routine of Christianity saw the decline in the application of the tattoo but in recent times it has been an upsurge. Footballer are perhaps the biggest proponent of the body ink and it is the norm for modern array of footballers have more than their fair of tattoo.
Just like everyone with tattoos on their skin will gladly reveal the meaning, the same is applicable to the father of four.
So now that we have known why some athletes inked their bodies, lets look at the meaning and photos of Sergio Ramos weird tattoos;
The backside of Sergio Ramos's neck contains the tattoo of a heart being stabbed by a dagger with wings
"Heart and the quotes tattoo"
"Map and Freedom" tattoo
"Warrior and family" tattoo
Does Sergio Ramos Tattoo has any meaning? Yes it has you can read the 42 Ramos tattoo and it meaning from here