You may be wondering what Ronaldo cars, Ronaldo houses and Ronaldo private jets are. Well, Ronaldo is a famous soccer player who has apparently been enjoying his wealth by purchasing some of the most expensive things in the world.
Ronaldo is not only an icon for his soccer skills but also for his style and personality off the field. Ronaldo's collections of cars, houses and private jets have given him a life that many people envy. If you want to know more about how he does it, keep reading!
Cristiano Ronaldo, aka CR7 is a Portuguese footballer and one of the most expensive players in soccer history. He currently plays for Juventus and Portugal's national team, as well as serving as captain for both clubs.
However, throughout his career he has won numerous awards, such as: FIFA World Player of the Year five times, UEFA Club Footballer of the Year twice, and The Best FIFA Men's Player once. Cristiano Ronaldo also holds many records including being the first player to score 100 goals in European club competition.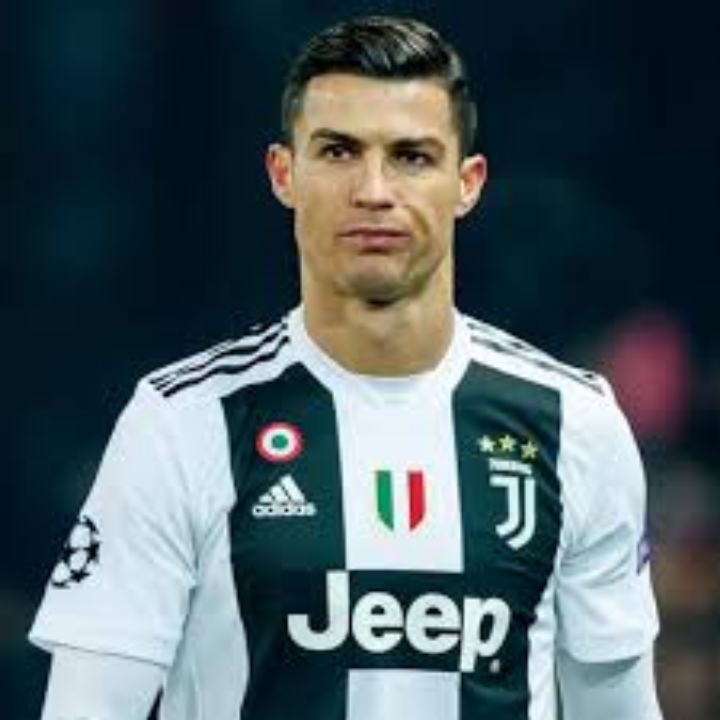 Expensive things owned by Cristiano Ronaldo
CARS: The football legend owns different collections of the most expensive cars from various luxurious brands. In fact, It has been estimated that the total amount of Ronaldo cars put together can cost up to $50 million
HOUSES: Ronaldo houses are one of his biggest investment. He has purchased dozens of million dollar mansions in different locations. From his hometown in Portugal to his residency in both Spain and Italy. A lot which also includes his hotels both home and abroad.
PRIVATE JETS: Private jets are mostly own by world top personalities and Cristiano Ronaldo is among one of them. As at now, he currently owns 2 luxurious private jets that fly's him anywhere around the world.
Ronaldo is one of the most recognizable faces in today's world and because he has made it this far, you can't blame him for wanting to be comfortable right? All four are just a few things that Ronaldo has made famous.
Additionally, he doesn't only have an iconic status in the world of soccer but Ronaldo is a man who can be found in the headlines of national newspapers because he has also made his name as one of the richest athletes in the world.
List of Cristiano Ronaldo cars
Koenigsegg CCX ($695 000)
Lamborghini Aventador ($330 000)
Rolls Royce Phantom Drophead coupe ($485 000)
Ferrari Monza SP1($1.95 million)
Mercedes G-Wagon brabus ($850 000)
MacLaren Senna ($1.06 million)
Bently continental GTC ($
Aston Martin DB9 ($337 000)
Porsche Cayenne turbo($67 000)
Porshe 911 Carrera ($117 000)
Bugatti Chiron ($3.1 million)
Maserati GrandCabrio ($355 000)
Bugatti Veyron 16.0 ($2.4 million)
Bugatti Centodieci ($18 million)
Rolls Royce Cullinan ($360 000)
Meanwhile, it shouldn't surprise you that Cristiano Ronaldo cars include the most expensive brands in the world. He is one of the wealthiest athletes on earth with a net worth of over $460 million dollars.
Let check out each of them in other to know the model version, prices, and specifications.
Koenigsegg CCX | Ronaldo cars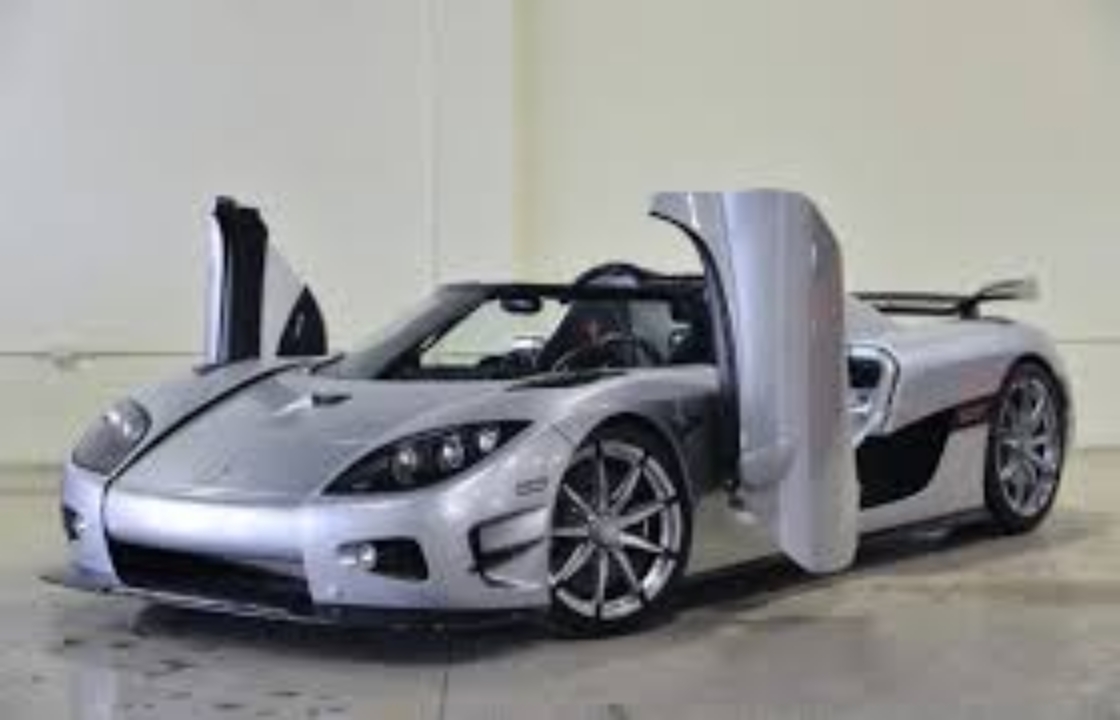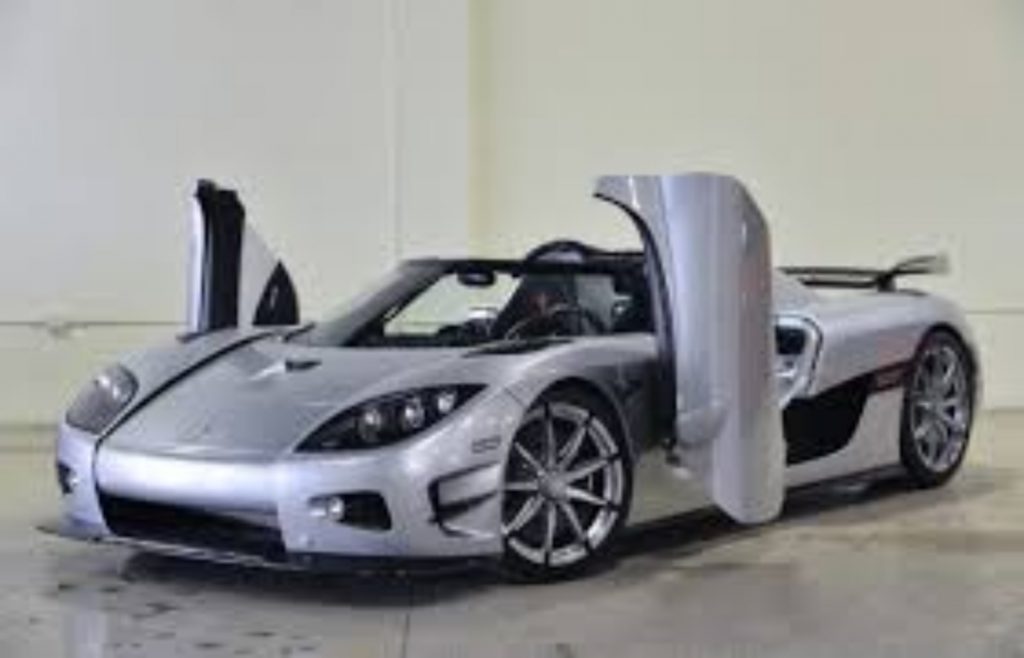 Category: Sport Car
Manufacture : Koenigsegg Automotive AB
Top speed: 330km/h
Acceleration: 0-200km/h in 9.8sec
Price: $695 000
The Koenigsegg CCX is a mid-engine sports car manufactured by Swedish automotive manufacturer Koenigsegg Automotive AB.
Now what does a car that costs $695, 000 dollars provide this Portuguese legend? Well to begin with, a top speed of around 335km/h. The Koenigsegg kicks out outrageous 806 horsepower from a twin-supercharged 4-7 litre V-8 engine and can go from 0-200km/h in just 9.8 seconds.
The name CCX is an abbreviation for competition coupé X, with the X commemorating the 10th anniversary of the completion and test drive of the first CC vehicle in 1996.
However, the car has been named as one of the 10 most beautiful cars by Forbes magazine in 2007. The CCX was the fastest car to complete top gear's power lap with a time of 1:17:6.
Ferrari Monza SP1 | Ronaldo cars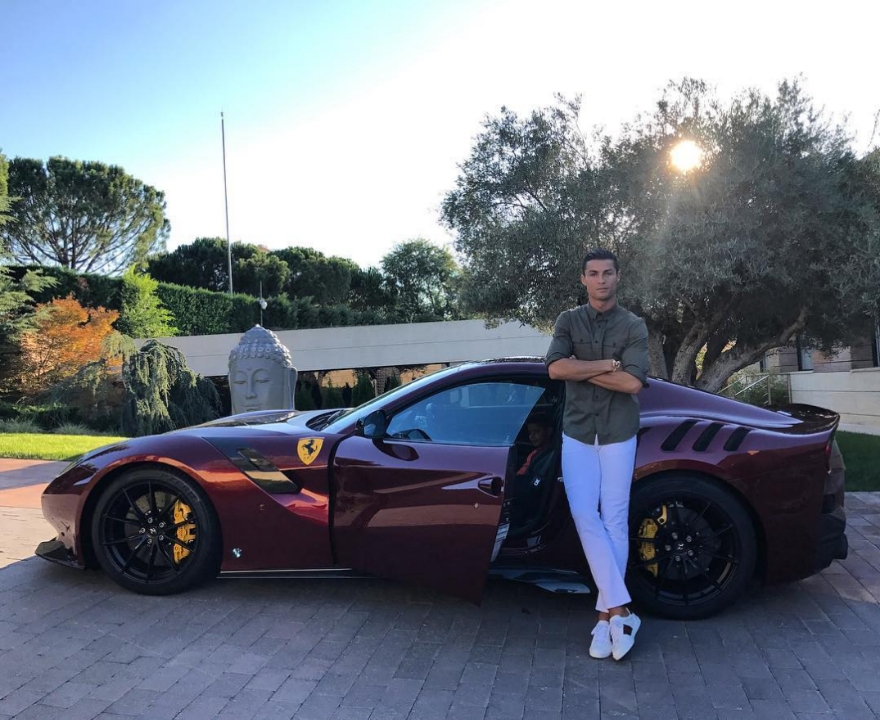 Category: Sport Car
Manufacture : Ferrari s.p.A
Top speed: 299km/h
Acceleration: 0-200km/h in 7.9sec
Price: $1.95 million
The Ferrari Monza SP1 along with it counterpart Monza SP2 is a limited production sport car of the "Icons series". The SP1 is a single-seater, mid-engine sports car debuted in the year 2018 for the 2019 model year.
The vehicle was powered by an all aluminum V12 engine and it had a maximum power output of 310hp at 6000 rpm. The cylinder bore x stroke was 89mm x 83mm for a total displacement of 4942cc.
Moreover, the car has a top speed of approximately 299km/h(186 mph) and it could go from 0-60mph in just over six seconds when new. The fuel consumption was 14 miles per gallon, which is not very good for today's standards but this vehicle wasn't built with economy in mind!
Rolls Royce Phantom Drophead coupé | Ronaldo cars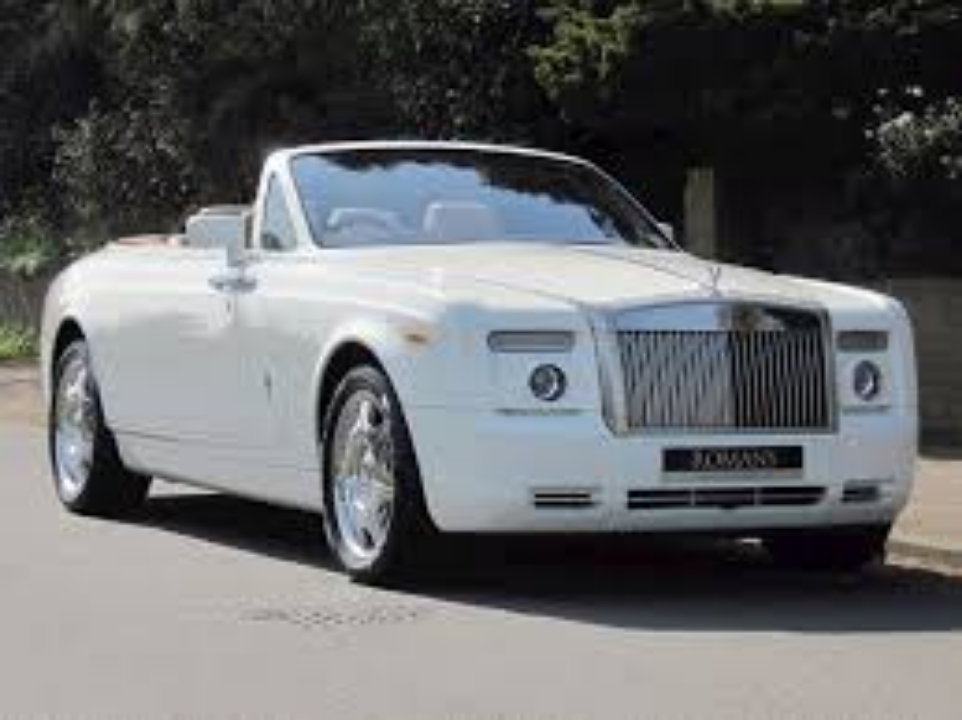 Category: Grand tourer
Manufacture : Rolls-Royce Motor Cars
Top speed: 240km/h
Acceleration: 0-97km/h in 5.8sec
Price: $485 000
Another very impressive car owned by Ronaldo. The Rolls Royce Phantom Drophead coupe is thought to have cost the star around $485, 000 dollars.
The Phantom coupé is capable of accelerating from 0-97km/h in 5.8 seconds and has a limited top speed of 155mph.
Also, it has 6.75L V12 engine, 21-inch alloy wheels, a 15-speaker 420 watt sound system with navigation, and a handcrafted interior.
A unique option is a full length starlight proof, which incorporates hundreds of tiny fibre optics to give the impression of a star-filled night sky while driving.
Additionally, optional extras include; front and rear parking cameras and a wide array of paint colours and interior trim material choices…Oh the joy of being Ronaldo.
Maserati GranCabrio | Ronaldo cars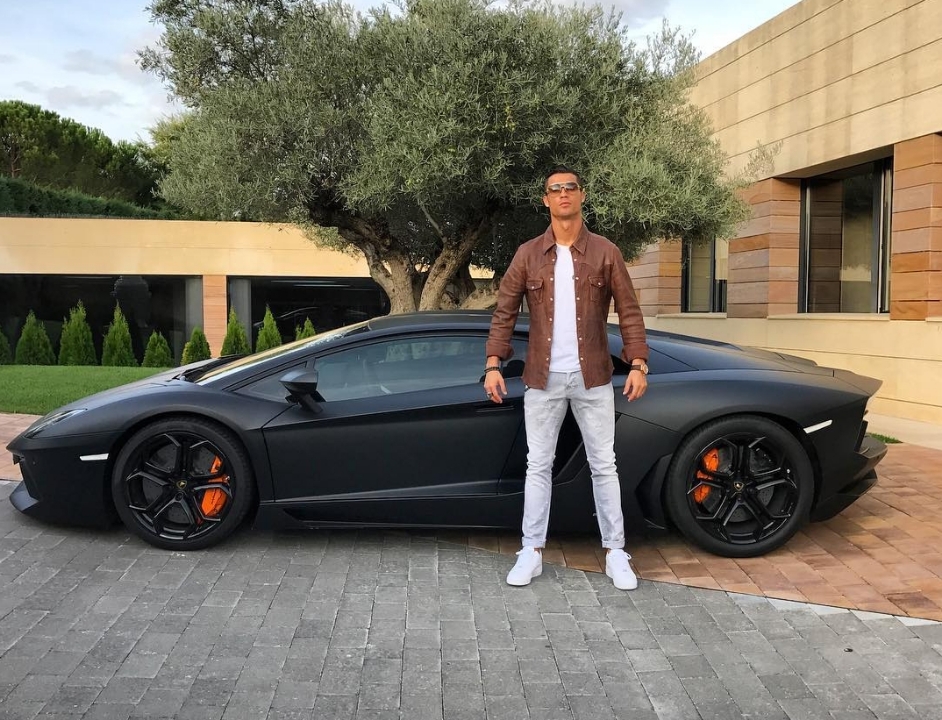 Category: grand tourer
Manufacturer : Maserati s.p.A
Top speed: 288km/h
Acceleration: 0-100km/h in 4.9sec
Price: $335 000
Maserati is a classic Italian car brand and one of the most popular luxury cars in the world.
The GranCabrio offers a luxurious design and spacious interior with the modern features we have come to expect, like Bluetooth compatibility or USB ports.
The interior features leather seats and high-end entertainment system as well as navigation technology to make it easy for its drivers to find their way around the city or countryside.
And if you prefer something more comfortable, GranCabrio also offers four-door body design and luxurious interior with 38-inch front seats as well.
As for the engine, the GranCabrio is powered by a V-Six engine that offers 330 hp (244 kW) of power at 5750 rpm, a maximum torque of 296 lb·ft (409 Nm), and has a top speed on more than 190 mph (305 km/h).
2017 Bugatti Chiron | Ronaldo cars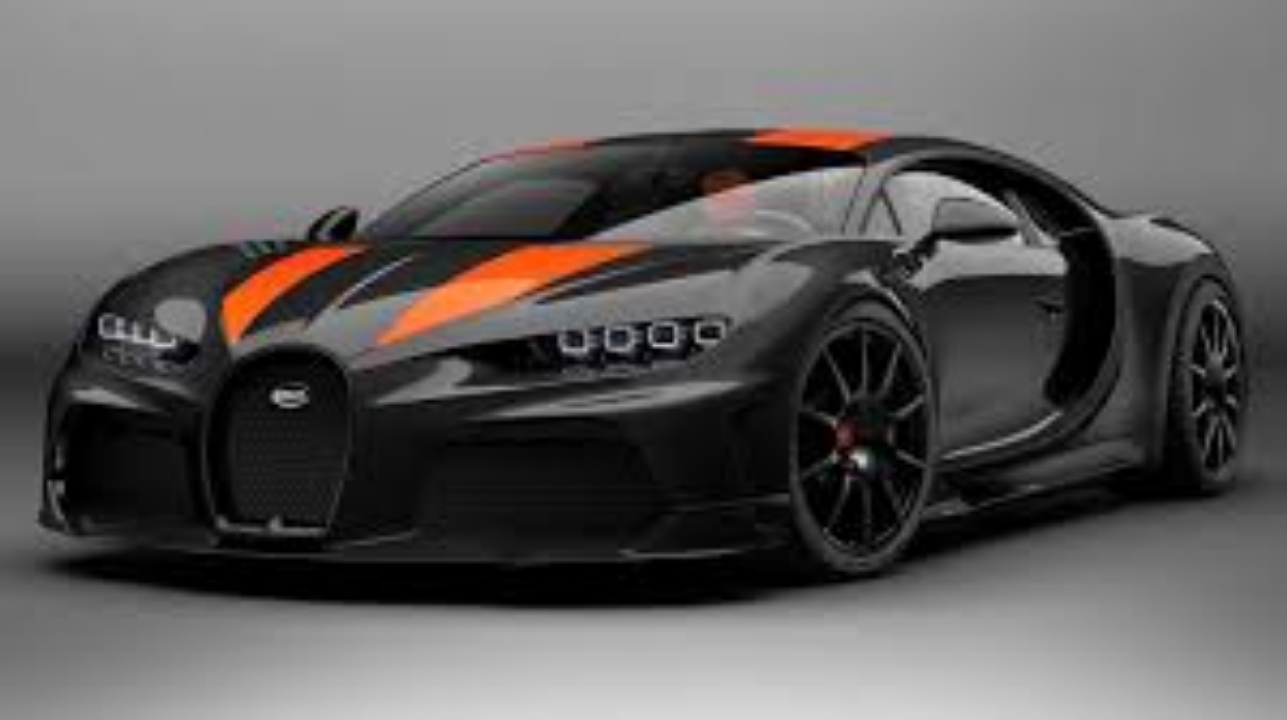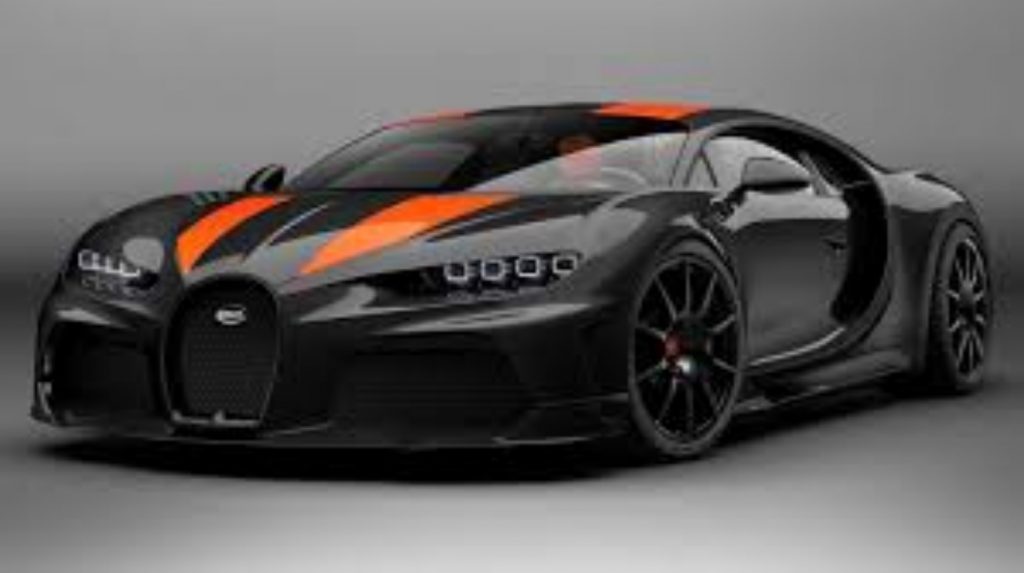 Category: Sport Car
Manufacture : Bugatti Automobiles
Top speed: 420km/h
Acceleration: 0-100km/h in 2.8sec
Price: $3.5 million
When it comes to most expensive and luxury car brands, trust me Bugatti comes top. The French car company is known to manufacture high-quality, high-performance luxury automobiles of assorted types. Obviously, the brand has really caught the eye of Cristiano Ronaldo as he currently owns 4 of it.
The 2017 model of the Bugatti Chiron easily cost the Ronaldo over 3 million euros. The mid engine two seater sport car was first shown at the Geneva Motors show on march 1, 2016.
It has 8.0 litre quad-turbocharged W16 engine and a 7-speed dual-clutch transmission.
Bugatti Chiron was based on the Bugatti vision gran Turismo concept car and can accelerate from 0-100km/h(0-62mph) in 2.4 seconds.
Accordingly, the Chiron top speed is electronically limited to 420km/h for safety reasons, mainly from how it will affect the tires lifespan at this speed.
Lamborghini Aventador | Ronaldo cars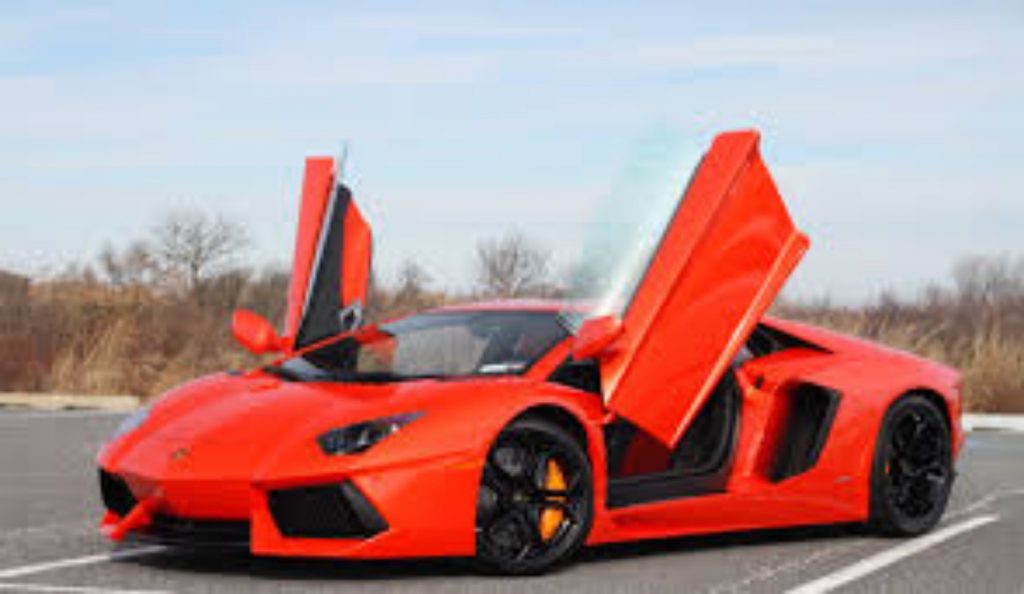 Category: Sport Car
Manufacture : Lamborghini
Top speed: 350km/h
Acceleration: 0-60km/h in 2.9sec
Price: $330 000
Lamborghini is also well known to manufacture some of the expensive sport cars. The Aventador model is one of the most exotic-looking cars in the world.
The Lamborghini Aventador is a mid-engine sports car produced by the Italian automotive manufacturer Lamborghini. In keeping up with Lamborghini tradition, the "Aventador" is named after a Spanish fighting bull which fought at the Saragossa arena in 1993.
Costing a mind splitting $330, 000 dollars, Cristiano Ronaldo currently owns a black Lamborghini Aventador which he was pictured standing next to at his home.
This car has a top speed of 350km/h and can accelerate from 0-60km/h in just 2.9 seconds. With it all-wheel-drive capabilities, it features a 6.5 litre 60° V12 engine that weighs 235kg.
It was launched on 28 February 2011 at the Geneva Motors show with the codename LB834 and was designed to replace the then-decade-old murciélago as it new flagship model.
Bugatti Veyron 16.0 Grand Sport vitesse | Ronaldo cars
Category: Sport Car
Manufacture : Bugatti Automobiles
Top speed: 427km/h
Acceleration: 0-400km/h in 13.56sec
Price: $2.4 million
The Bugatti Veyron 16.0 Grand Sport Vitesse "World Record Edition" (1200 bhp) is the first and only edition of the production-model sports car in this series to be named after a world record, with it being associated with what has been called "the most impressive speed ever recorded by man".
The accomplishment was set on September 18th 2006 by the Volkswagen Group's record-breaking test driver, Andy Wallace. He piloted a Bugatti Veyron 16.0 from zero to 400 km/h and back to zero in just 13.56 seconds on Volkswagen's high speed oval track near Wolfsburg, Germany
The goal of this series is to be the fastest production car in the world. This was achieved on September 18th 2006, when Andy Wallace drove a standard Veyron 16.0 to an average speed of 3959 km/h (2431 mph) over two runs with one intervening pit stop at Volkswagen's test track outside Wolfsburg
Aston Martin's One-77 is the only car that has officially broken into this speed category. It is unclear how fast it can go, but estimates are in excess of 427 km/h (265 mph)
Rolls Royce Cullinan | Ronaldo cars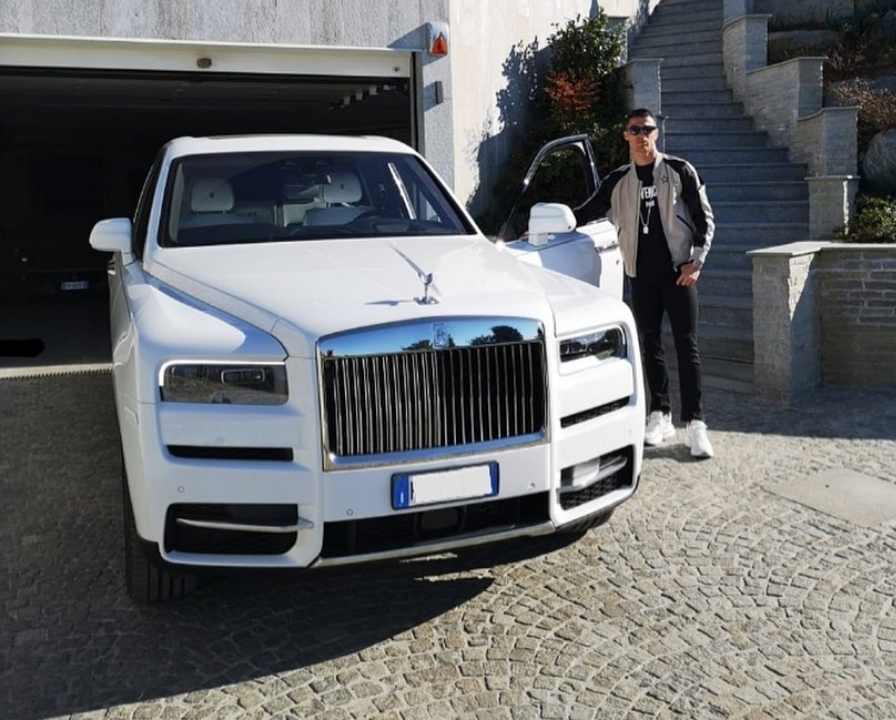 Category: Sport utility vehicle (SUV)
Manufacture : Rolls-Royce Motor Cars
Top speed: 250km/h
Acceleration: 0-100km/h in 5sec
Price: $400 000
The Rolls Royce Cullinan is one of the most powerful SUVs in the world and we have all seen how awesome this car looks like on the road!
The Rolls Royce Cullinan is a very expensive car and many have dreamed of owning one. However not everyone can afford it's price because this SUV costs more than $400k! It would be wise to sell the first car before ordering a new one but that doesn't seem to be
The Cullinan is powered by a twin-turbocharged V12 engine that emits 600 hp and can reach speeds of up to 250km/h(155 mph). It has three driving modes: Normal, Sport and Track which automatically adjusts suspension stiffness levels depending on what mode you are in. The power is transmitted to the wheels using an eight-speed automatic transmission and all four are equipped with air suspension for a smoother ride
Aston Martin DB9 | Ronaldo cars
Category: grand tourer
Manufacture : Aston Martin
Top speed: 295km/h
Acceleration: 0-100km/h in 4.5sec
Price: $337 000
Cristiano Ronaldo's Aston Martin DB9 was first shown by Aston Martin at the 2003 Frankfurt auto show. The comes available in both a coupé and a convertible.
The British grand tourer features the 5.9 litre V12 engine from the Aston Martin V12 vanquish. Also, it has an acceleration of 0 to 60mph time of 4.5 seconds.
The DB9's interior is made with leather and walnut wood with additional hand-stitched accents and joins.
Additionally, the car has on-board satellite navigation and bluetooth. And for the sound system, Ronaldo has access to a Dolby prologic sound system that can be connected to satellite radio, a six-CD changer, an iPod and a USB connector.
Lighter seats are made of Kevlar and carbon fibre and the car has 6-speed touchtronic automatic transmission. It has a top speed of 295 km/h.
Bugatti Centodieci | Ronaldo cars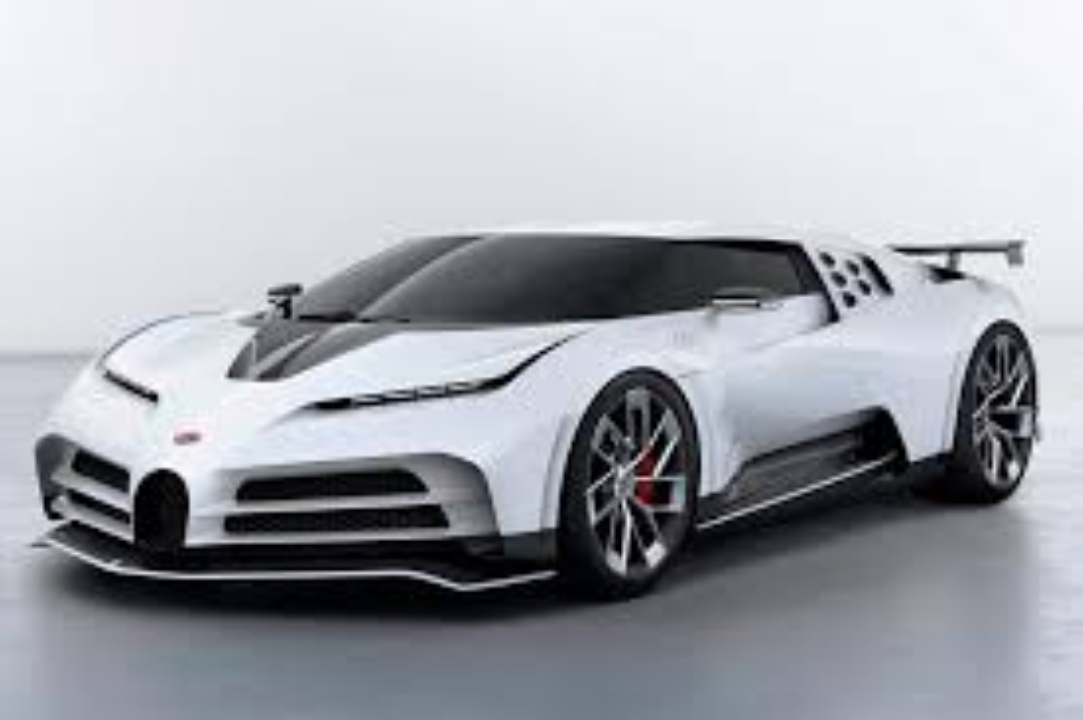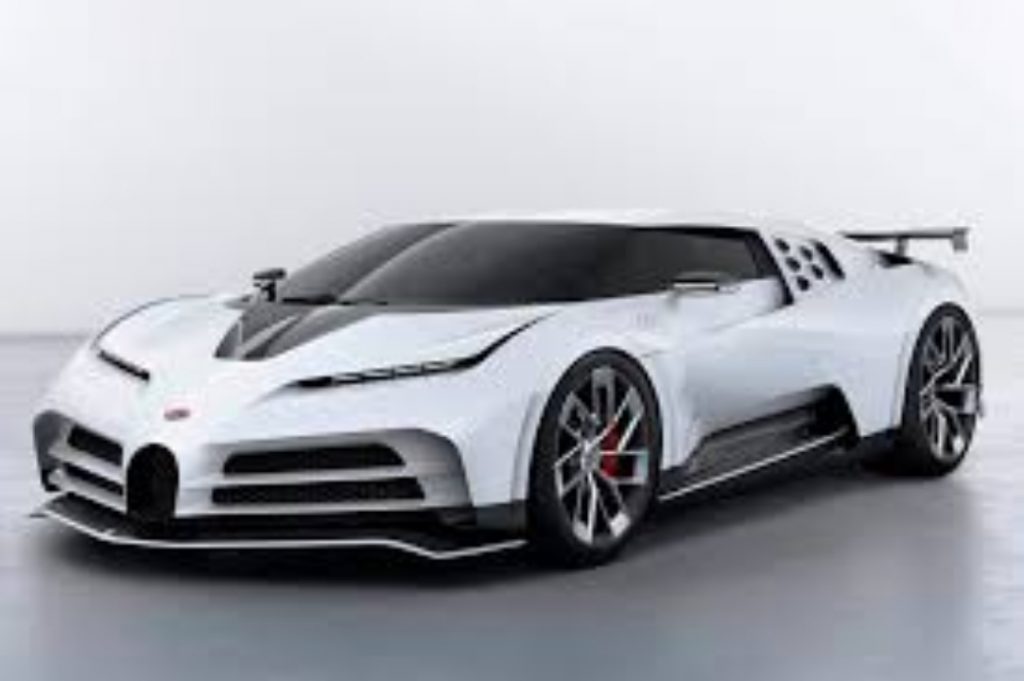 Category: Sport car
Manufacture : Aston Martin
Top speed: 380km/h
Acceleration: 0-100km/h in 2.4sec
Price: $18 million
Ronaldo purchased the motor, one of only 10 in the world, to celebrate his 36th birthday in February.
The car can go from 0-100 km/h in just 2.4 seconds and has a top speed of 380 km/h.
The Bugatti Centodieci is the world's fastest and most powerful production car. It has power from its 16-cylinder engine that allows for a top speed of 261 mph and goes from 0 to 62mph (0-100kph) in just 2.4 seconds.
The Bugatti Centodieci has a weight of 2750 kg, which is lighter than the Ferrari F12berlinetta and Mercedes-Benz SLS AMG Coupé Black Series. The top speed can be regulated to 186 mph on public roads in Europe if necessary by an electronic limiter. All seven models have a seven-speed automatic transmission and differential, also using a hydropneumatic suspension.
This vehicle was revealed on January 15th 2019 at the Geneva International Motor Show in Switzerland to be priced from € 16 million ($18.83 million)
Ronaldo's houses and mansions
As a football star that travels across different countries for tournaments, Cristiano Ronaldo owns expensive mansions around the globe. His property portfolio stretches around the world, from Madrid to New York city. Besides, some of Ronaldo's houses are often sold out after he undergoes a complete transfer to another league.
Here is a list of Ronaldo houses and mansions he has built or purchased so far.
Alderly Edge mansion – Located in the United Kingdom
New York Apartment – Located in the United States
Madrid Mansion – Located in Spain
Madiera mansion – Located in Portugal
Cocobay Residential Tower – located in Vietnam
Alderly edge mansion | Ronaldo's houses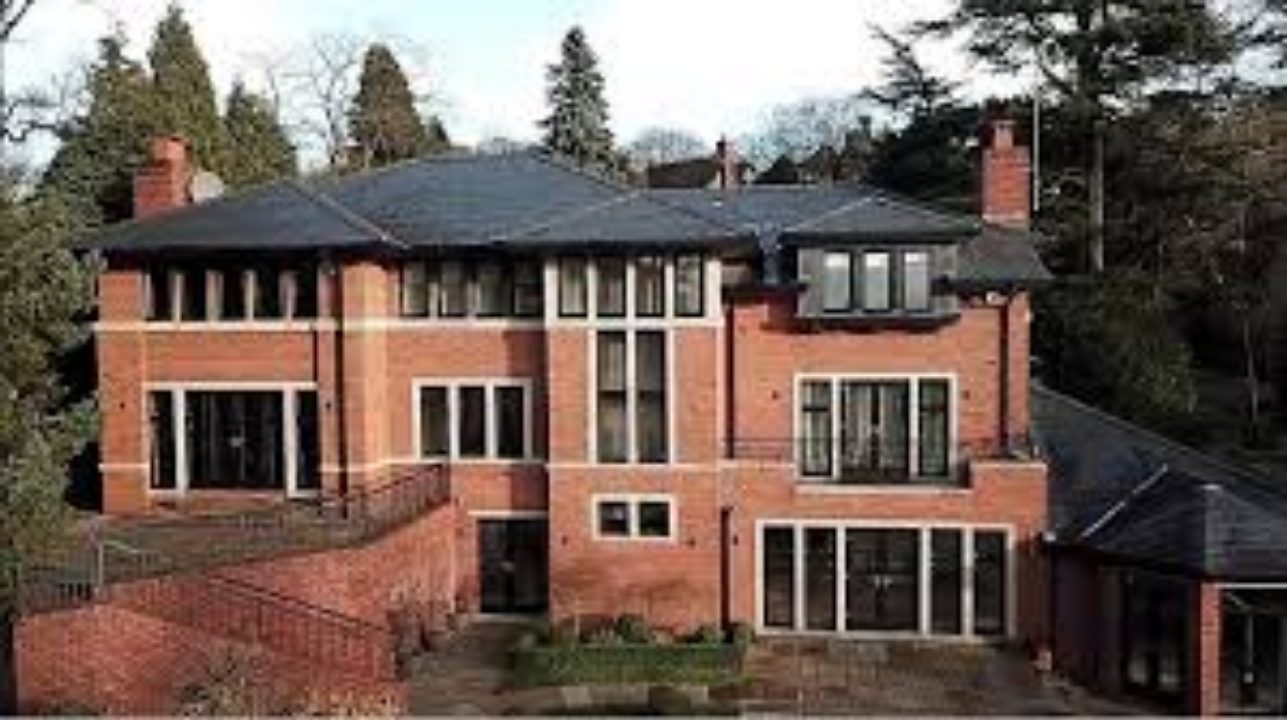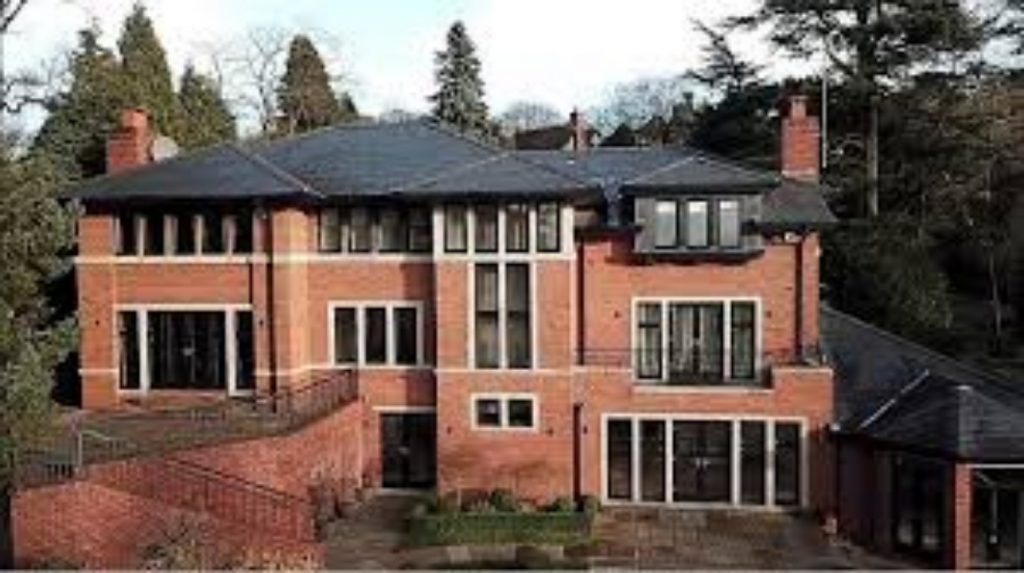 Ronaldo's Mansion in the UK is located in Alderly edge. It was bought back then in 2006 when he was still playing for Manchester United.
Cristiano Ronaldo purchased this house at £6million when he was 20 years old. This makes him one of the youngest footballers to have ever owned their own mansion.
Alderly Edge, in Cheshire where the house is located is well known for its expensive houses and it filled with celebrities with it neighbors including David Beckham.
The grand mansion boast five bedrooms and six bathrooms along with luxurious facilities like a swimming pool, sauna, cinema, and media room. It also has a well equipped gymnasium for training sessions and a garage for his flashy cars.
New York Apartment | Ronaldo's houses
When he wants to take trips to America, Cristiano Ronaldo has access to a massive new York Apartment. It does not only cost $18 million, but guess what…it is ok located in Trump's tower.
The Apartment has a 2, 509 square loft, which is located in Trump's 5th avenue complex. It was originally owned by Alessandro proto, Donald trump's business partner.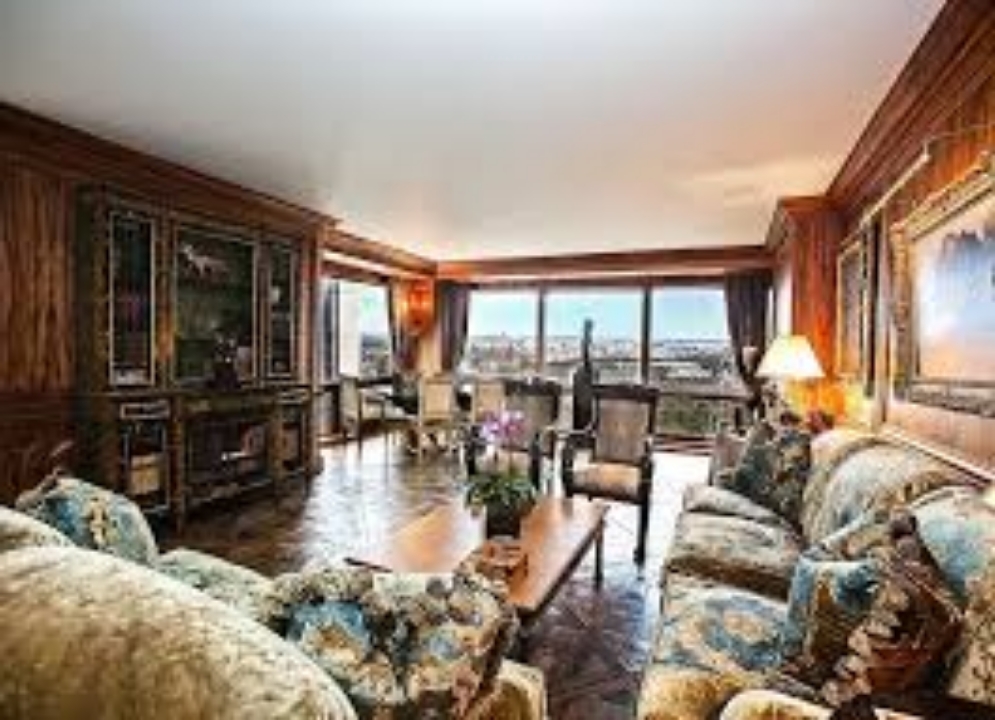 The apartment has three and a half bathrooms, three bedrooms and lots more. It was built in 1983 and features some of the best views of new York city including central park to the north and west to the Hudson River.
Trump tower residents have access to large fitness center, in-house valet service and the buildings restaurant, bar and shops. They also host some of the best security money can buy. Especially now!
Madrid mansion | Ronaldo's houses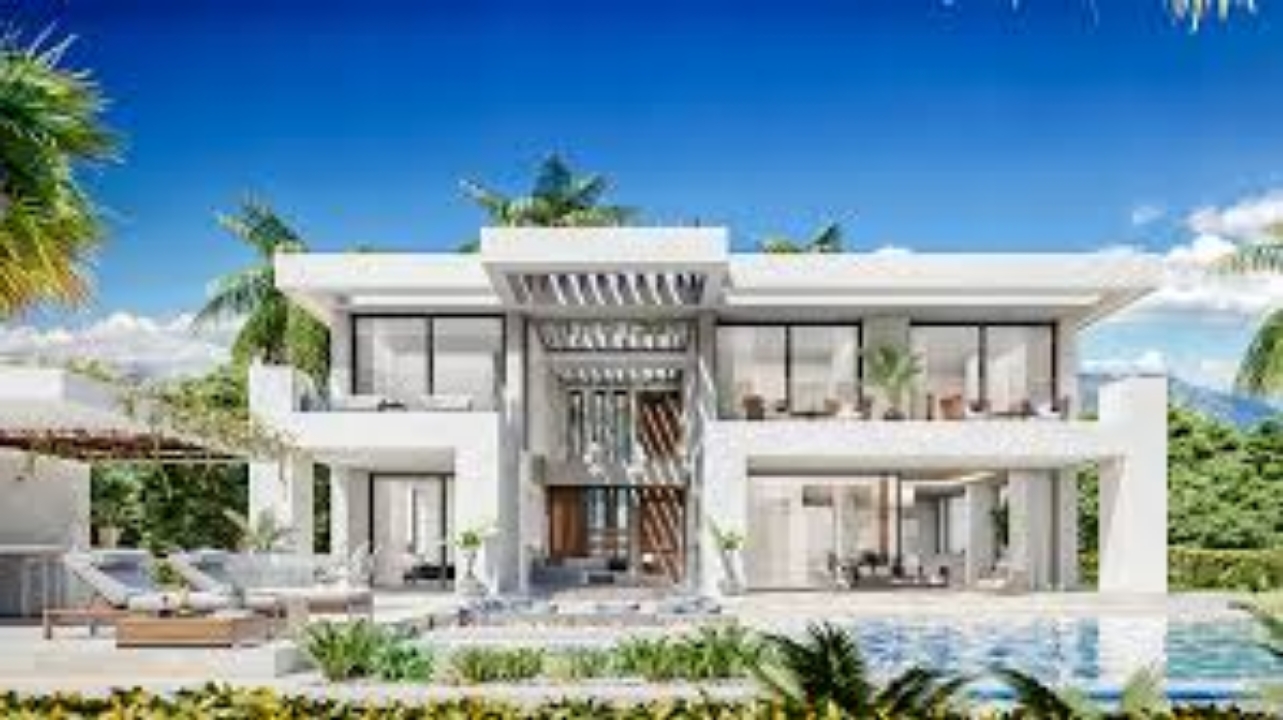 The Madrid mansion Cost Ronaldo an estimated $7.2 million dollars. This massive mansion is located near to the city of Madrid and it has everything you could possibly imagine. Let check it out.
Covering 8600 square feet, the house has two levels and features seven luxurious bedrooms, eight bathrooms, a trophy room and a number of kids rooms.
There is a large living area inside the house with a gigantic circular couch and a large flat screen TV on the wall. Amazingly, from the outside, the mansion looks more like a sci-fi lab.
The madrid villa has served CR initial branding points on the doors and walls, then look into the garden and find a swimming pool and Ronaldo's very own swimming pitch.
It also has a massive home gym, a separate garage for his impressive collection of cars and is surrounded by high walls and a large gated drive way.
Portugal mansion | Ronaldo's houses
Cristiano Ronaldo is the wealthy footballer and Portuguese national team captain. He also has a mansion outside of Lisbon, Portugal which he purchased for £15 million in 2010 from Russian oligarch Dmitry Rybolovlev.
The house was previously owned by Banco Espirito Santo founder Ricardo Salgado who bought it for €18.75m (£16million) back in 2005 when there were recessionary pressures on Spain's economy – "unprecedented low prices" as his daughter said at the time.. It has a basement with an indoor pool!
Cocobay Residential Tower | Ronaldo's houses
Cocobay is a leisure and entertainment complex in Da Nang, with a total investment of VND14-trillion (US$617 million) by the Empire Group. The complex is located halfway between Da Nang and Hoi An, covering an area of 31 hectares with a 600-metre beachfront.
Ronaldo attended the Cocobay launch party at an event in Madrid. At the party, Cristiano amazed his fans around the world after he made the announcement that he was the owner of an apartment in the towers.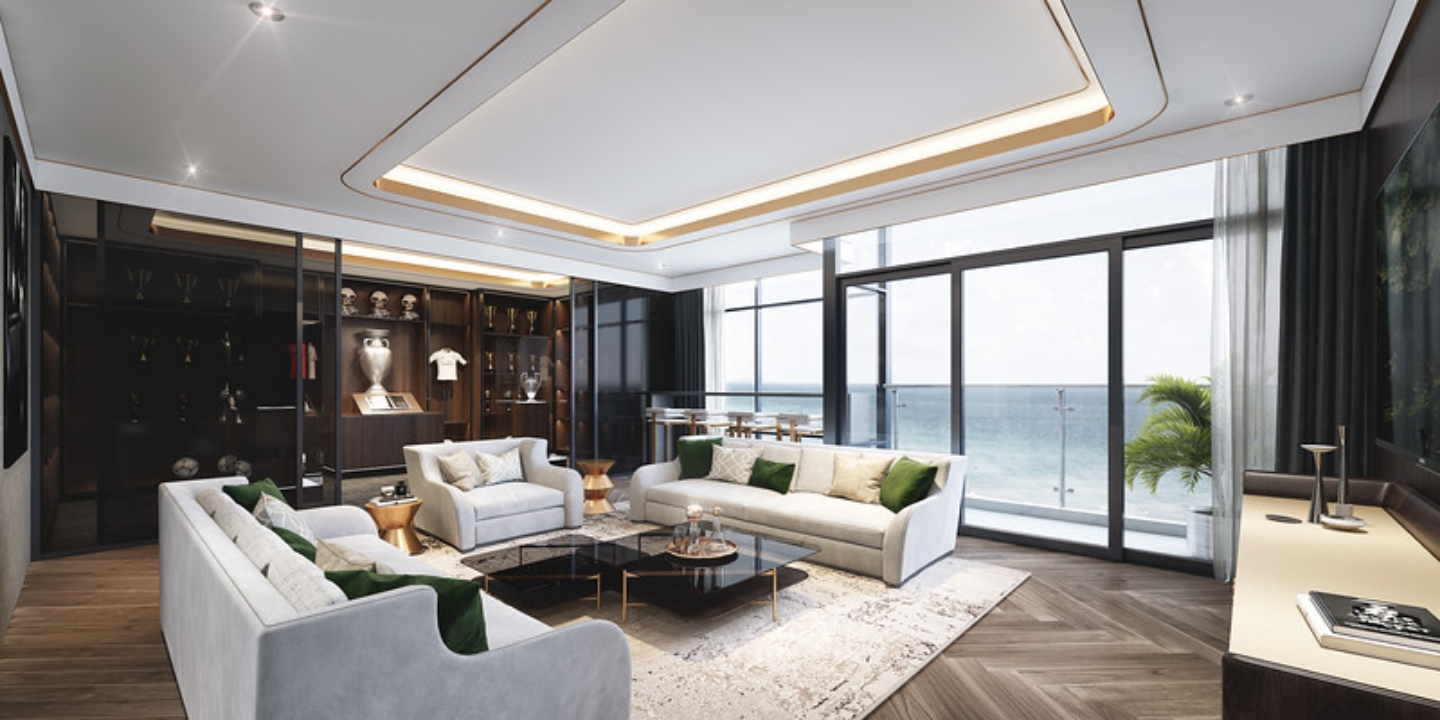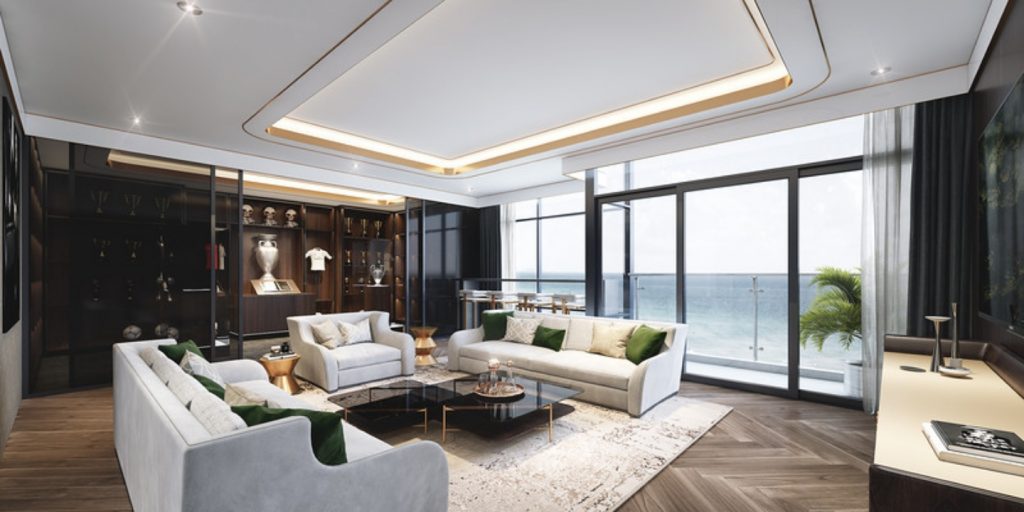 However, this officially makey him the first resident of the brand new Cocobay Towers. Cristiano Ronaldo is thought to have purchased a plot somewhere in the building.
Other houses and mansions owned by Ronaldo
In August 2016, CRISTIANO RONALDO signed up to be one of only six clients paying more than £20,000 per month to rent a villa at the exclusive Jacobs Club in Dubai.
The CRISTIANO RONALDO family still own their house in Funchal and he has another property near Lisbon where his mother Dolores lives.
Cristiano Ronaldo houses have been the subject of a number of tabloid reports, with one claiming he was in talks to buy DiCaprio's mansion on Palm Island.
CRISTIANO RONALDO still owns his house in Funchal and another property near Lisbon where his mother Dolores lives. He also own two mansions on Miami's North Bay Road which were sold for $14 million (£11million) to Cristiano Ronaldo Properties LLC in January 2017 by Swiss billionaire Stephan Schmidheiny who had been trying to sell them since 2012. The mansions are within walking distance from each other – one with seven bedrooms while the other is "even more magnificent" and comes complete with ten bathrooms!
Cristiano Ronaldo's latest purchase includes two luxury mansions near North Bay Road, where he also owns homes. He reportedly paid around £11m for the properties last January but it seems they have since been sold again.
Ronaldo private jets
Private jets are one of Ronaldo's most prized possessions. There are two private jets Ronaldo has purchased over the years, which includes a Gulfstream 650 and an a Gulfstream G200.
Gulfstream G650 | Ronaldo private jet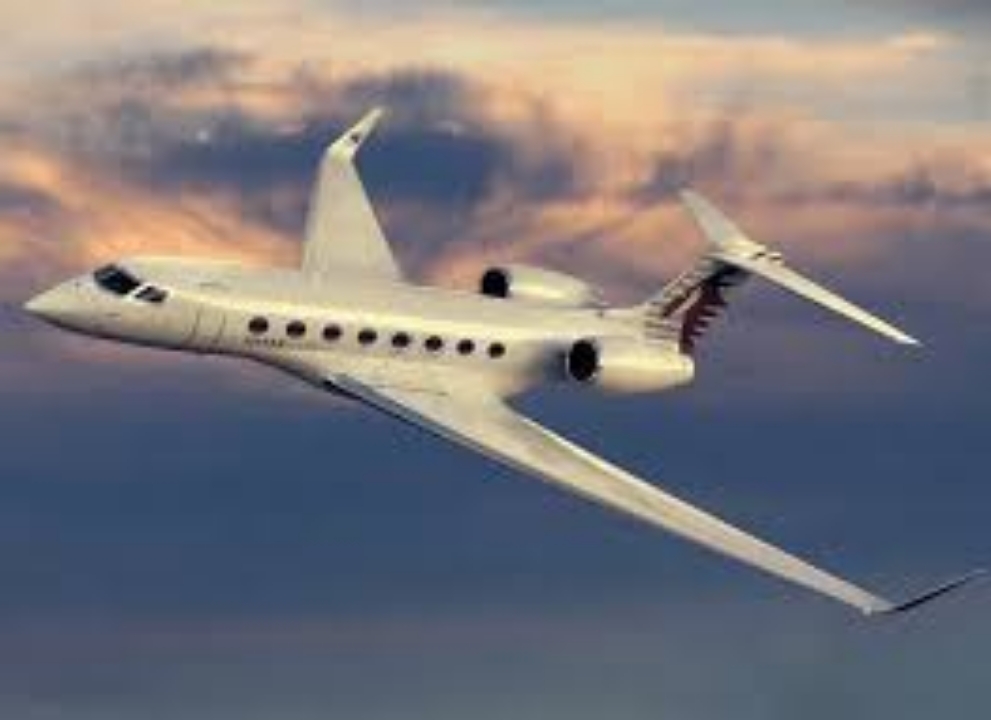 Ronaldo is currently the proud owner of a Gulfstream G650 private jet, which was purchased for €32 million in 2018. Ronaldo's new plane has more space than an average family home and also comes with its own bedroom and toilet attached to it.
The Gulfstream G650 boasts an impressive range, allowing Ronaldo to fly from his home base of Turin in Italy all the way across to America without having to refuel.
The private jets have a range of up to 4130 nautical miles and can fly for 16 hours non-stop. The Gulfstream 650 private jet seats 18 passengers in the cabin, with room for an additional 12 pilots or attendants in the cockpit.
Gulfstream G200 | Ronaldo private jet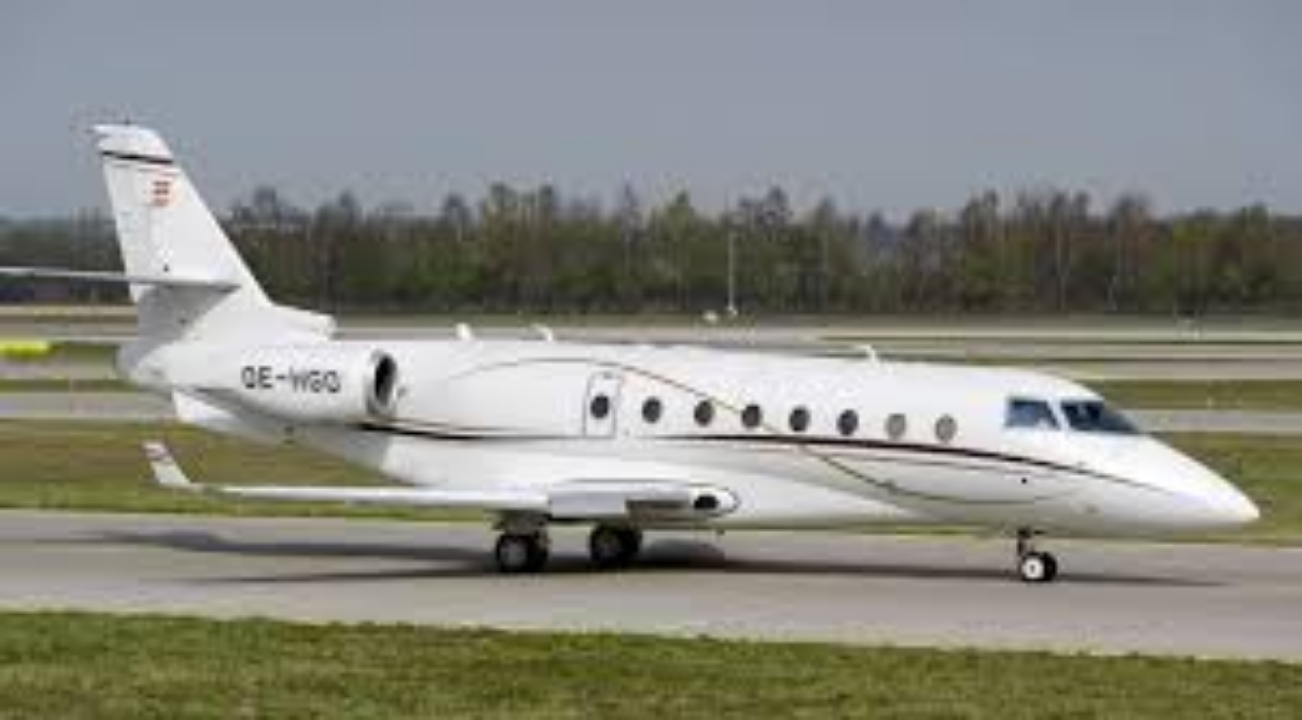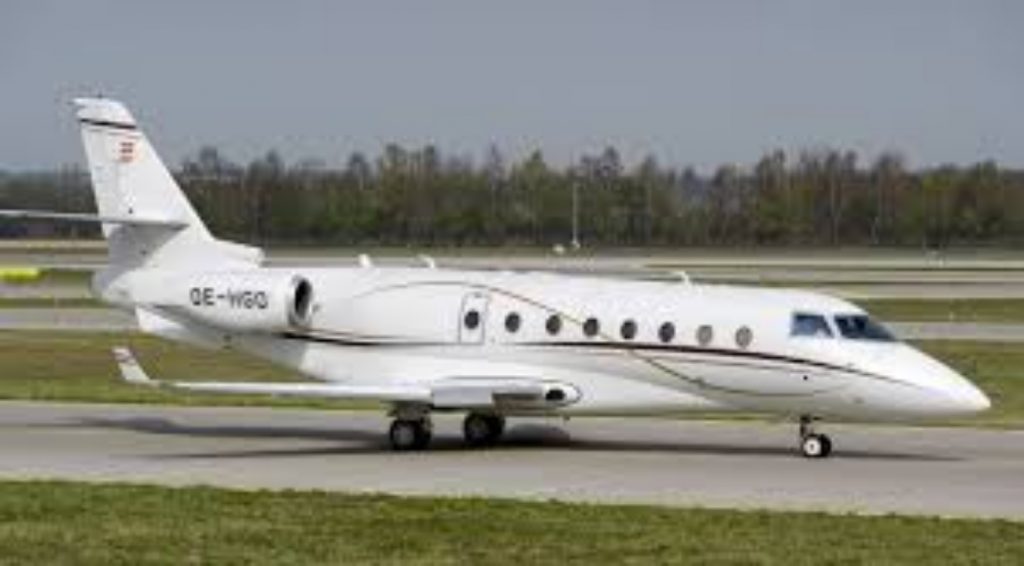 Ronaldo also boasts of a Gulfstream G200 private jet. It has a twin-engine turbofan engine and can reach speeds up to Mach 0.80, or 500 mph (805 km/h).
The Gulfstream G200 private jet is powered by two Rolls Royce RB211 engines that produce 16,000 pounds of take off thrust each for a total of 32,000 pounds of thrust.
The Gulfstream G200 private jet has a beautiful, sleek exterior that will be sure to make an impression on your guests. This aircraft can accommodate up to ten passengers and features the latest in aviation technology for both entertainment and safety purposes. The Gulfstream G200 is priced at $2.7 million (USD).
More pictures of Cristiano Ronaldo in his private jets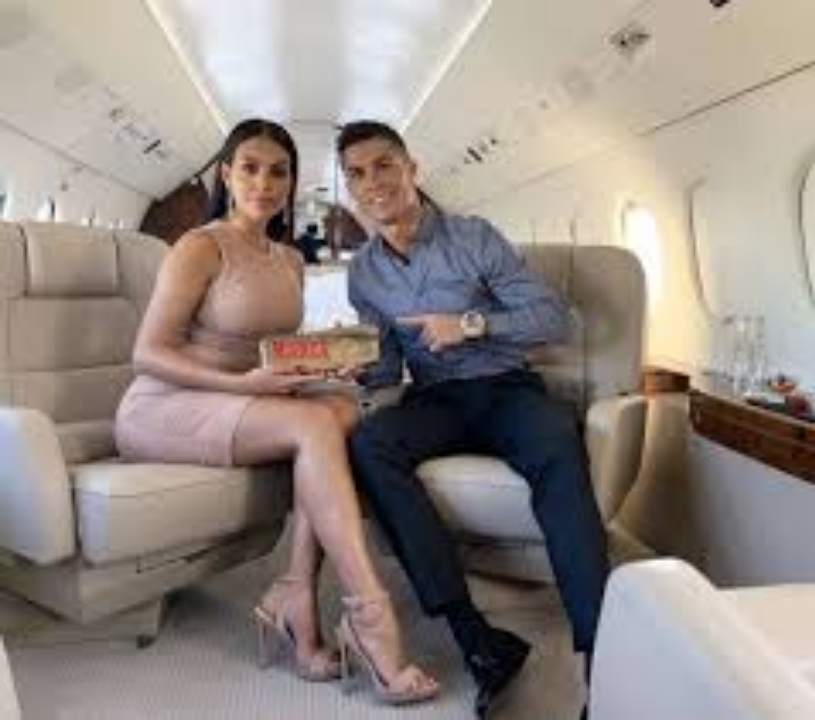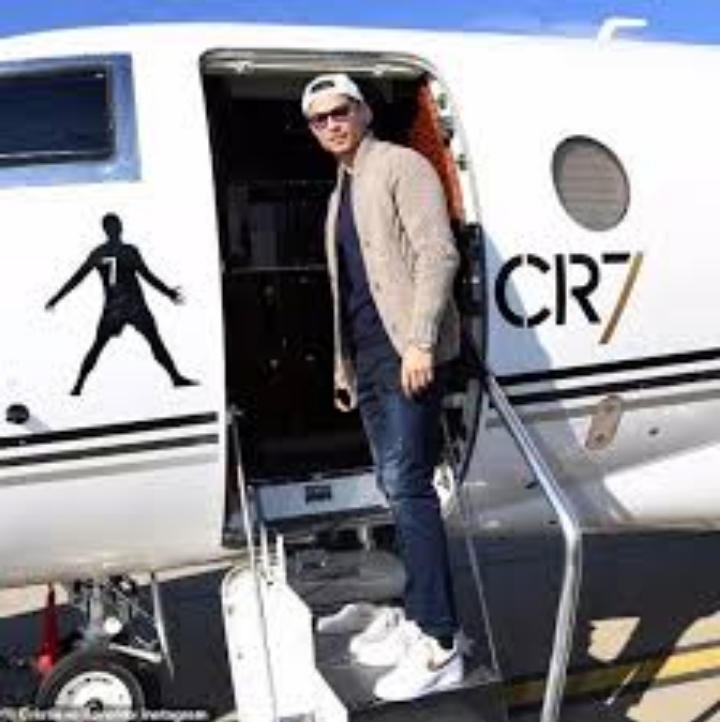 As a way of conclusion, Ronaldo's houses, cars, and private jets are a testament of Ronaldo's dedication to the game. Ronaldo is an athlete with big dreams who has not only achieved them but taken it one step further by giving himself all that he needs in order to become the best player on earth!