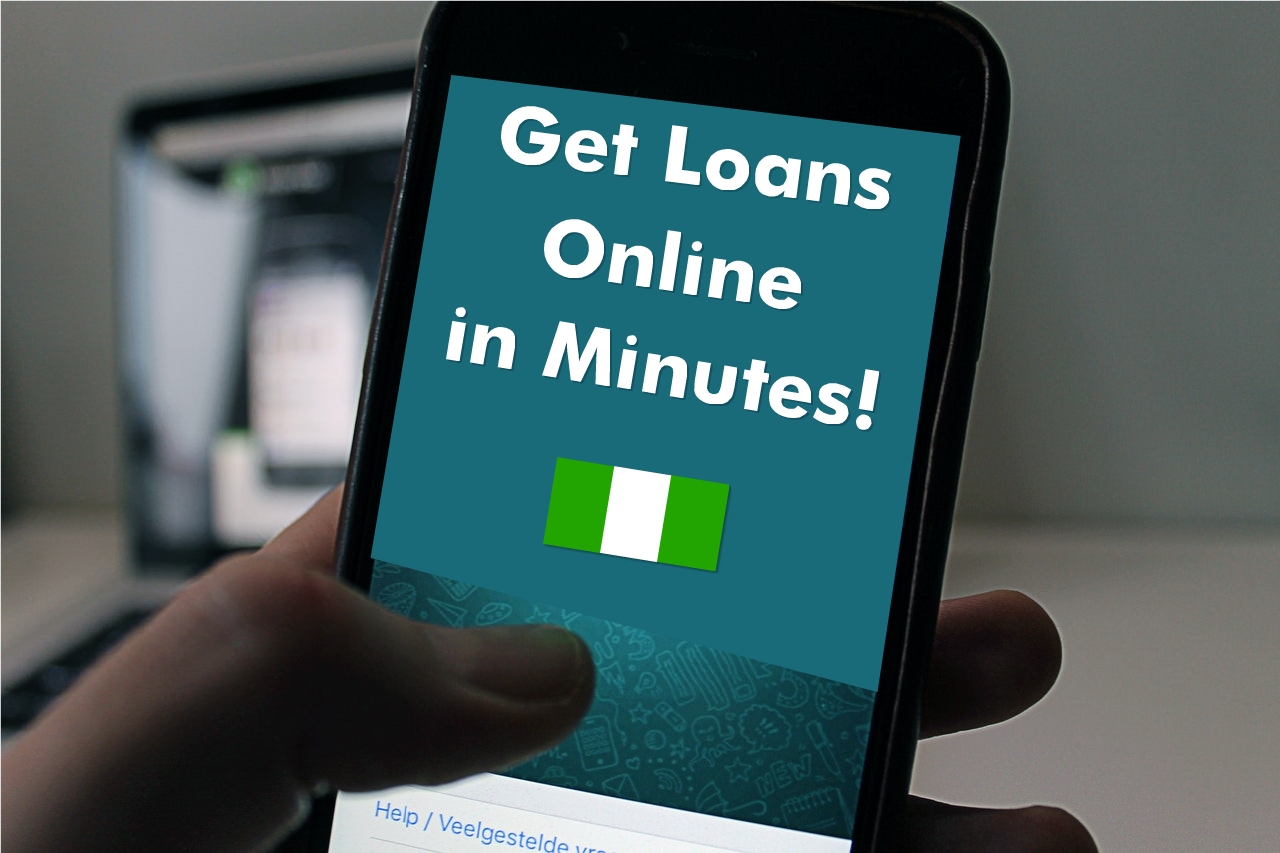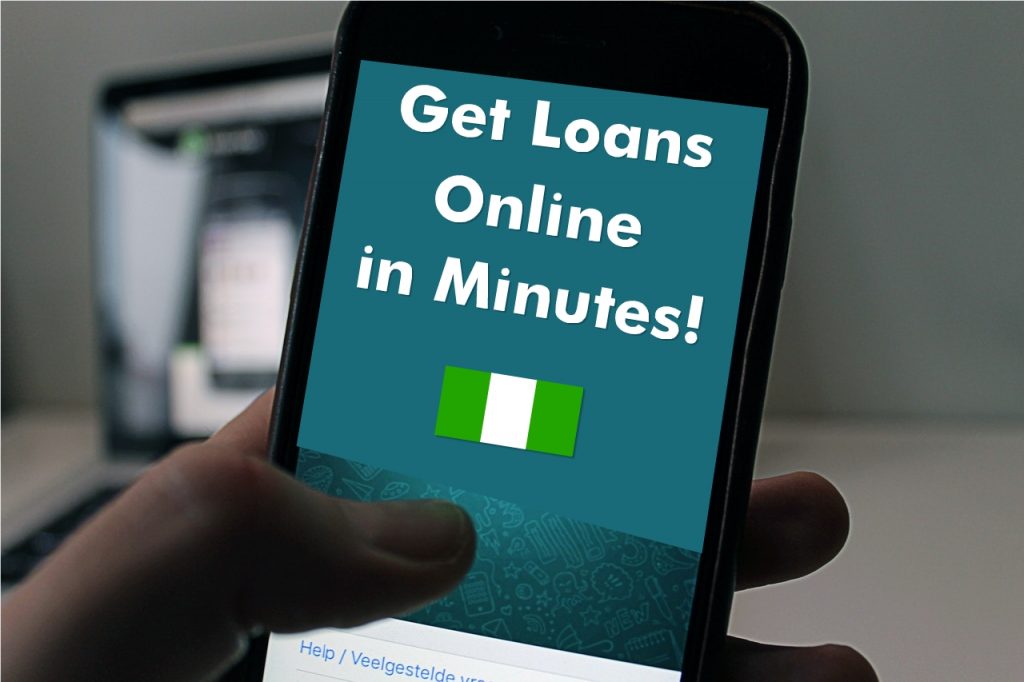 Many loan apps in Nigeria nowadays have helped a large number of people, particularly during financial difficulties or emergencies. Millions of Nigerians have lost all or part of their income because they can't work most especially during this global pandemic.
So, many individuals today seek loans for personal use and business purposes, to settle bills and cover expenses. However, of the many loan platforms in Nigeria, not all provide reliable and rewarding services for their customers. The best loan services provide instant payment, have a low annual interest rate, and sufficient repayment time frame.
In case you don't have an emergency fund and are struggling to make ends meet don't be disturb, you're not alone in this financial stress. That is why we are here to help out of this situation by giving you the best loan apps. So this article will provide you with the best apps that are safe, reliable with instant approval of loan requests.
And will operate from the easy access of a mobile app.
The Best Loan Apps in Nigeria
ALAT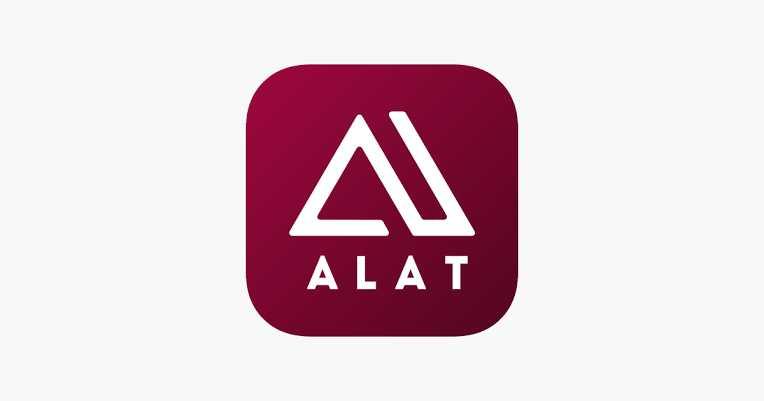 ALAT is a fully digital platform that provides you with quick and easy loans without the need for any paperwork. Its Loan also provides you with a variety of options, including Device Lending and Goal-Based Lending, which allows you to acquire a loan for a specified purpose.
The first on this list of best loan apps in Nigeria is Nigeria's first-ever totally digital bank. The interest rate is also tailored to the user's benefit. You can get up to 4 million in hours if you're a salary earner. And you'll have between 3 and 24 months to pay it off, with a monthly interest rate of only 2% on a declining balance basis.
How you go about it
Download the app from Play Store or App store, Sign up and Click on the loan option from the menu. After you have completed all necessary documentation and evaluation of your risk store will be conducted and a range of loan offers will be presented to you along with the applicable duration and interest rate.
Once you click on your preferred loan offer and accept it, your account will be credited. You can borrow up to 2 million Naira without putting up any collateral on this platform.
Carbon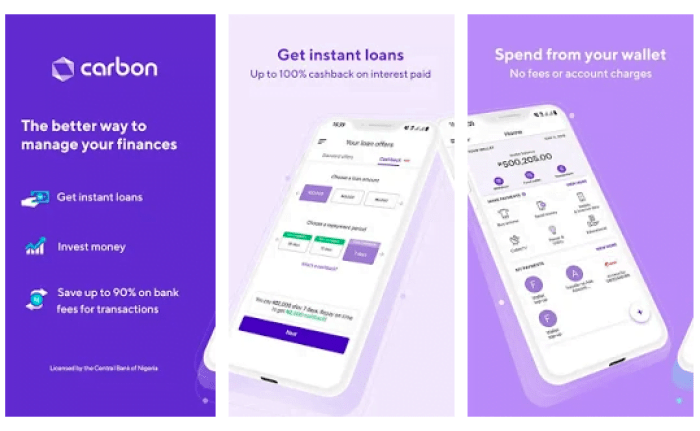 Carbon, formerly known as PayLater, is a simple and fully online lending platform that offers short-term loans to individuals and small businesses in Nigeria. This is to help you cover unexpected expenses or urgent cash needs. Users urgently in need of loans can request and receive them instantly and effortlessly without any documentation.
All that is required is your bank verification number (BVN) to ascertain loan credit. With this app, you may get up to $20 million with interest rates ranging from 5% to 15%.
Carbon app offers two loan packages:
Pay later (loans available to all) and Pay later plus (loans for salary earners).
Pay later platform also allows you to make payments for recharge cards, bills including your NEPA bill, and other services. You can get the carbon app from the play store.
Branch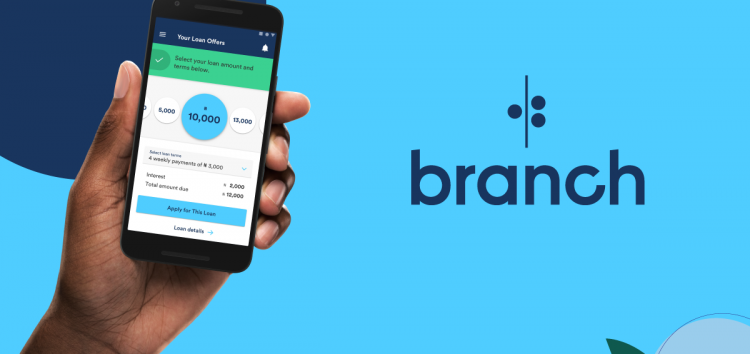 Branch is a simple and reliable loan app in Nigeria. Borrowing money from a Branch loan is very easy and can be done within 20 minutes, or even less. With this app, you can receive up to N200,000 worth of money in as little as 24 hours for a minimum of N1000. Customers or Users are expected to repay their loans between four to forty weeks.
It does not require any type of collateral in order to obtain a loan. To get a loan, all you need is your phone number or Facebook account, as well as your bank verification number and account information. Its Loan interest varies depending on the amount of the loan and the user's repayment history.
You can download the Branch App on the Google Play store, fill in your personal and bank details to get your loans.
PalmCredit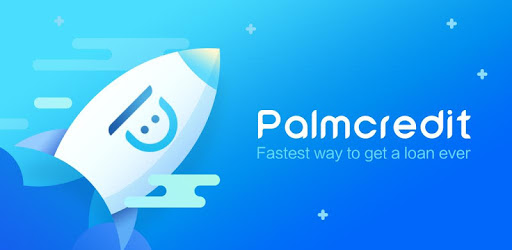 Palm credit is basically an android app that provides loans to users of the app. It enables customers to access loans using a virtual credit card, and the app is easy and can be done in some quick minutes. This app offers loans up to ₦100,000 within minutes on your mobile phone.
It's a credit revolution! Individuals who are eligible for the loans must be at least 18 years old. All you have to do is go to the Google Play Store and download the Palm Credit App. Then fill up your information; you can sign up using your phone number, and the registration will be completed in a matter of minutes.
Users who refer others to the loan service will receive benefits via the app.
AellaCredit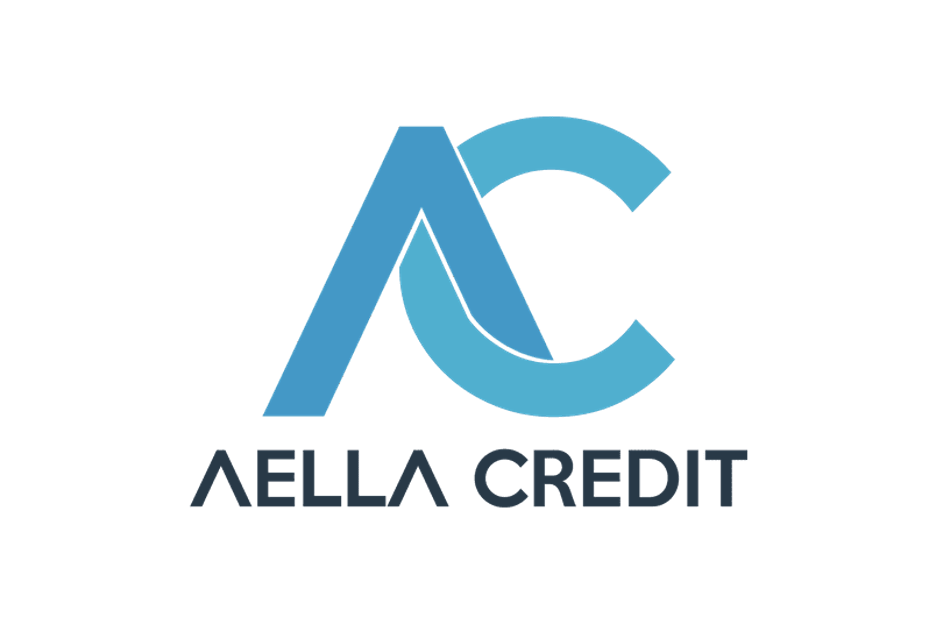 AellaCredit focuses on employee lending and allows its users to receive quick loans with a monthly interest rate of 6% – 20%. It offers loans from 1,500-90,000 naira with zero late fees, unlike other loan platforms. It loan repayment is within 3 months. If you pay up your loan offer on time without being late, you will be granted access to a higher loan when next you are applying for a loan.
How to Apply for Aella credit Loan in Nigeria:
Download the Aella Credit app from the Google Play Store, fill in your information, take a selfie, and set your pin, and you're ready to go.
QuickCheck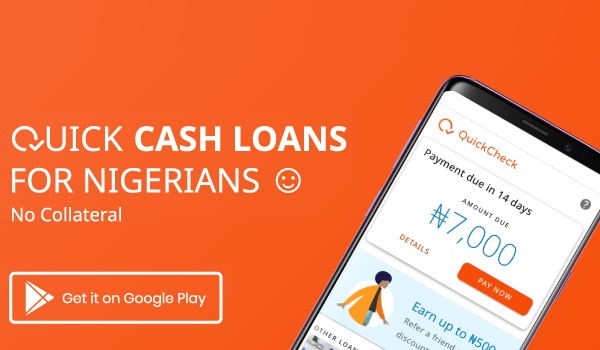 QuickCheck is a modern lending platform for individuals and small businesses in Nigeria. It uses mobile technology to enable individuals and small businesses to gain access to financial credit. With this app, users can access quick loans of up to 30,000 naira without any collateral for a duration of either 15 or 30 days.
It's undoubtedly one of Nigeria's top lending apps. The QuickCheck App is available on Google Play.
Migo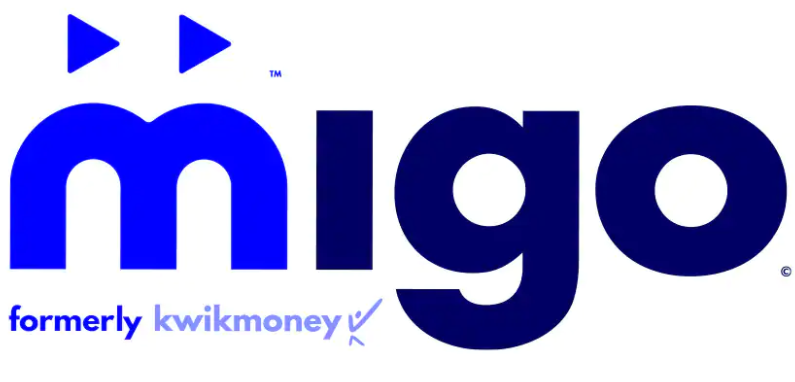 The Migo loan platform ensures that everyone has access to credit. It enables even low-income customers, who are frequently overlooked by traditional credit providers, to obtain loans. Customers can borrow anything from 500 naira to 500 000 naira. It bridges the gap between you and your needs by making loans readily available.
Methods on how to get Migo loans
Dial *561# on your mobile phone.
Select 'Loans" and then "Request Loan"
Select the loan amount you require
Enter your bank details and within seconds your account will be credited
Conclusion
These various lending platforms are worth applying for. But While the majority of these apps provide quick loans with no collateral, it's a good idea to read their Terms & Conditions before applying. Examine the interest rate and repayment time as well.
As a business, you will not want to take out loans with a short payback period unless you are certain you will be able to repay the money quickly. Please if you like this article leave us a comment.