Buying yourself a new laptop? To avoid being caught up in the chaos of not making the right choice that suits your purpose and limited budget, read this article to know the things you need to consider before buying a laptop.
A laptop is a personal computer, useful for portable computing. As in… with your laptop around, wherever you need a computer, you've got a computer.
In today's world, a laptop is a highly essential tool used both by professionals and students. laptops аrе соmmоnlу uѕеd in a variety оf ѕеttіngѕ, such аѕ; personal and public businesses, іn schools, in hospitals, retail stores, for реrѕоnаl multіmеdіа, internet surfing, аnd gеnеrаl hоmе соmрutеr uѕе.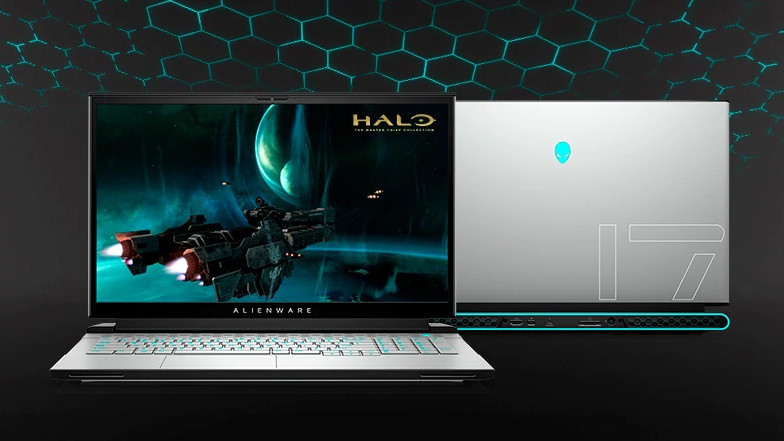 Buying one for yourself can be quite expensive depending on factors such as; the quality, brand, features, performance, as well as your location. So it always recommended to table out your requirements properly to enable you to get the perfect specifications for your limited budget or else, risk finding yourself on my shoes some years ago… wanna know what happened. Continue reading.
While pursuing my programming courses, I decided to buy myself my first laptop. Filled with enthusiasm, I ended up settling for the wrong (or should I say less relevant) hardware specifications. How so?
Rather than going for the precise hardware specs that'll enable me smoothly run powerful IDEs along with leaving few windows opened, I ignorantly went for less relevant features like; larger screen size, long battery life, and lots of hard drive space. Leaving important ones like CPU power, graphics card and RAM space out of my list. I concluded that was all is needed for a captivating experience. Nasty for me cause I didn't evaluate my requirements properly. I forgot am also a gamer, and I do sometimes end up with electronic simulation software that needs much CPU power and a high-end graphics card. Perhaps, I wasn't just enlightened enough to make the right decision. The specifications I went for wasn't the one for me.
Regrettably, I fell into the wrong choice. Throughout my years with the laptop, I had a limited experience which could have been avoided if I did a proper evaluation.
If you've likewise been caught up in that chaos of not knowing the right laptop specifications you need to get the best performance for your work. This article is written for you
Things to consider when buying a laptop
There is a huge range of laptops out there in the market with loads and loads of features. If you didn't decide on the laptop to buy beforehand, you'll either be confused by the retail store salesman or confused in the online stores. So it best to set up specifications as it suits your purpose.
Here is a collection of things you need to consider before buying a laptop. I've divided them into the requirements factors and the specifications factors. Hopefully, by the end of it, you will be able to decide which laptop you should buy.
Requirements to consider when buying a laptop
1. Knowing your purpose
Selecting a perfect laptop starts by prioritizing the purpose of buying a laptop. Buying it for gaming, graphics and video editing, programming, school or normal office work, etc this is because different laptops have their strengths and weaknesses.
For example, a gaming laptop is very powerful, but its heavyweight and large size makes it not so mobile and portable for office or school use where agility is needed. In the same way, an office laptop doesn't have that sheer graphic and processing power to run high-end games. So the very first thing is to find the purpose of buying a laptop. Identifying your purpose makes further selection easier.
2. Knowing your budget
After determining your main purpose of buying a laptop, the next thing to consider is your budget. How much does your budget allow you to spend on a laptop for that selected purpose? Today, there is a great variety in the market for every price segment. You get multiple options from different brands at different price points. When you set a budget for your purchase it makes your search shorter helping you browse the right products.
For most of the basic everyday uses like web browsing, video streaming, social media, emails etc, relying on a mid-price range is pretty fine. But for professional purposes like graphic design, video editing, high-end software programming. Settling for a cheap brand is not highly recommend.
3. Seeking for advice
While choosing the brand, have a conversation with people who already own a laptop from that certain brand you're looking for. This is important, I tell you from my own experience, 'I was told not to buy hp15 notebooks because its hinges go bad in 3–4 years, still bought it and it happened" thus the lesson learned.
Specifications to consider when buying a laptop
1. Laptop type
There are various types of laptops available in the market characterized based on their screen sizes, usage, and some other features. Below is the list of them.
NetBooks: These are usually small and lightweight, these portable laptops vary in screen size from 10 to 11 inches, therefore, they are the most power-efficient laptops available in the market but a bit underpowered. They have no optical drive and are ideal for budget users and people who travel a lot while working.
NoteBooks: These are the most common types of laptops that we see. They come in mid-and high-end configurations and mostly scattered at all price range. This kind of laptops have large hard disk and RAM capacities and built to meet entertainment as well as graphics-intensive requirements.
UltraBooks: Ultrabooks are the slim, lightweight and stylish genre of Laptops. They have high-end configurations and prices high than conventional laptops and some may even have touchscreens. Ideal for travellers and advanced users.
2. Screen size/resolution
The screen of your laptop is a key factor in your computing experience. Get a laptop with Full HD – 1600 X 900 pixels resolution to make images and text look sharper.
The viewing angles are also important for an enhanced multimedia experience. A laptop screen with IPS technology offers wide viewing angles. For a gaming laptop, support for virtual reality headsets and a brilliant OLED screen is very important.
For movies and live content streaming, you want a laptop with a larger screen size and higher resolution
If you need a battery efficient device then I will recommend you to go with laptops having a screen size of 14 inches or less. If you need better graphics and a nice movie experience then go for 14 inches and above.
3. Secondary Storage(Hard drive)
This includes a Physical Hard Drive for storing your data. It's completely your choice which kind of hard disk you prefer and how much space you want, it all depends on your needs. for your information, I must tell you that there are 2 kinds of hard disks.
SSD: Solid State hard drives are known for their speed and durable data storage. SSDs are faster to start, faster to transfer data and consume less power than hard drives. They are more expensive than hard drives.
HDD: HDD (Hard Disk Drive) on the other hand is the more commonly used and offers more storage with less price than SSD.
So when buying a laptop, consider the type and amount of storage you want. If your budget allows you, an SSD is recommended as it much faster and less power consumptive. But if you're aiming at high storage capacity, you can still go for HDD if you're unable to afford an SSD of such storage space.
4. Primary storage (RAM)
Ram is the primary memory that stores the temporary data while execution. RAM is faster than your secondary memory i.e. Hard disk, therefore your processor needs the data in faster memory i.e for faster execution. If you intend to run heavy software then it is recommended to use larger RAM it will speed up your computer. For general purpose, 4 GB RAM is considered as good. If you need more you can either go for the laptop with higher RAM or can externally attach additional RAM(if your laptop has an additional RAM slot. Hence check for ram slot availability for a system with a low ram.
A laptop with 4GB RAM is ideal for use of office apps, browsing, music, and video viewing. For multitasking, you need a laptop with a minimum of 8GB RAM.
5. Processor(CPU)
The processor is the brain of a laptop. It the most important part of your computer that drives your whole computer. The powerful the processor, the faster the execution. Knowing the processor is important in buying the best laptop for your purpose.
A processor has 3 major specifications. These includes:
CLOCK SPEED: This measures the number of instruction executed per second. It is often measured in Gigahertz (GHz). A processor with a 2GHz clock speed executes 2 billion instructions per second. Therefore, the higher the clock speed, the higher the number of instructions executed per second and the faster the processor.
CORE COUNT: Processors are made with multiple cores. Multiple core processors allow PCs to run multiple software at the same time with greater ease, increasing your performance when multitasking or under the demands of powerful programs. However, more cores = better multitasking and processing power.
Intel or AMD
Two major companies make processors for personal computers viz, Intel and AMD. At least 70% of users go for Intel, not because AMD is not good enough but it's because intel processors are more common in the market and most of the consumers have a satisfactory experience with Intel's current processor series i.e. i3, i5, i7. But all together, all brands are good depending on the specifications.
Recommended processor specs for low budget office, students, and general purpose users with
Intel i3 4005u 3M Cache 1.7Ghz: Taking all necessary measures, such as avoiding running multiple heavy programs simultaneously, shutting down the system properly (not hibernating) and not filling up your hard drive. It'll work just fine for students, office users, and personal home users with a low budget.
Intel i3 5010u 3M Cache 2.1Ghz: This is the latest 5th generation i3 processor from Intel
Recommended processor specs for middle budget gamers and intensive software users
Intel i5 5200M 2.2 GHz (Turbo Boost up to 2.7Ghz): This is the 5th generation i5 processor that comes with most of the i5 laptops today. this processor is almost equivalent to Intel 13 5010U unless you really need the turbo boost. This is a standard processor to run some heavy software. I recommend this and above for professionals who run heavy softwares, gamers and designers)
Recommended processor specs for higher budget gamers and intensive software users.
The faster the processor, the better will be the performance. It is important to note that laptop processors can not be upgraded. Here is an overview of laptop processors based on preferred activity.
6. Graphics card(GPU)
A GPU(graphics processing unit) controls the display on your laptop. A powerful graphics card can render videos and graphics-intensive games easily, making them suitable for power users such as professional gamers or video editors. Usually, there are two kinds of the graphics processing unit.
The integrated GPU(shared GPU): It is a GPU that is either inbuilt on a CPU, or integrated on your motherboard. They rely on the CPU and the RAM to function. The integrated graphics card will work just fine for the non-intensive user because they use less power than dedicated ones, thereby increasing battery life.
Dedicated GPU: Dedicated graphics refers to a separate graphics card attached to your system's motherboard. It enhances the graphics produced by your laptop and render the complex graphics very smoothly so that you won't get any lag. If you need the best performance for your 3D games, video editing, graphics rendering etc, then a dedicated graphics card will perfectly meet your need.
Users who don't play graphics-intensive games, edit videos or edit images, an integrated graphics card is ideal.
7. Operating system (OS)
The operating system of your laptop decides the types of software you can use and also the interface. Windows is the most common type of operating system so you can find products with varying numbers of price and features.
MAC is considered an operating system for video and graphics. Linux is a free open-source operating system that comes in different forms like Ubuntu. But it is more tech-savvy not sufficient for a person with less technical knowledge. Windows is recommended, but anyone you may choose, make sure it of the latest version. It is also best to use a 64bit operating system, as it will both allow you to run both 64bit and 32bit programs.
8. Build quality
look for metal enclosures/finishes, unibody designs, and solid hinges; avoid all plastic builds as these will fall apart with use over 2 to 3 years. Also, make sure the keyboard/screen do not have a lot of flex in them; it could damage the internal components or the screen itself which are both expensive if not impossible to fix. Plus, they look clean and always feel sturdy in your hands.
9. Battery life
This is the last on our list, as its relevance is highly dependent on multiple factors.
Manufacturer-quoted battery life is often not indicative of what a laptop can do, and this is based on the many variables that affect battery life. These are the screen brightness, the screen resolution, and the tasks that you run. If you run programs that need lots of processing, or if you stream lots of online videos, or if you transfer lots of files over your wireless network, then your battery will drain a lot sooner than what the vendor has quoted.
Look at the rating of the battery in Watt-hours (Wh) or milliamp-hours (mAh). The larger these figures are, the longer the battery can last. For a 13.3in Ultrabook, for example, a battery with a rating from 44Wh to 50Wh will give you the best results.