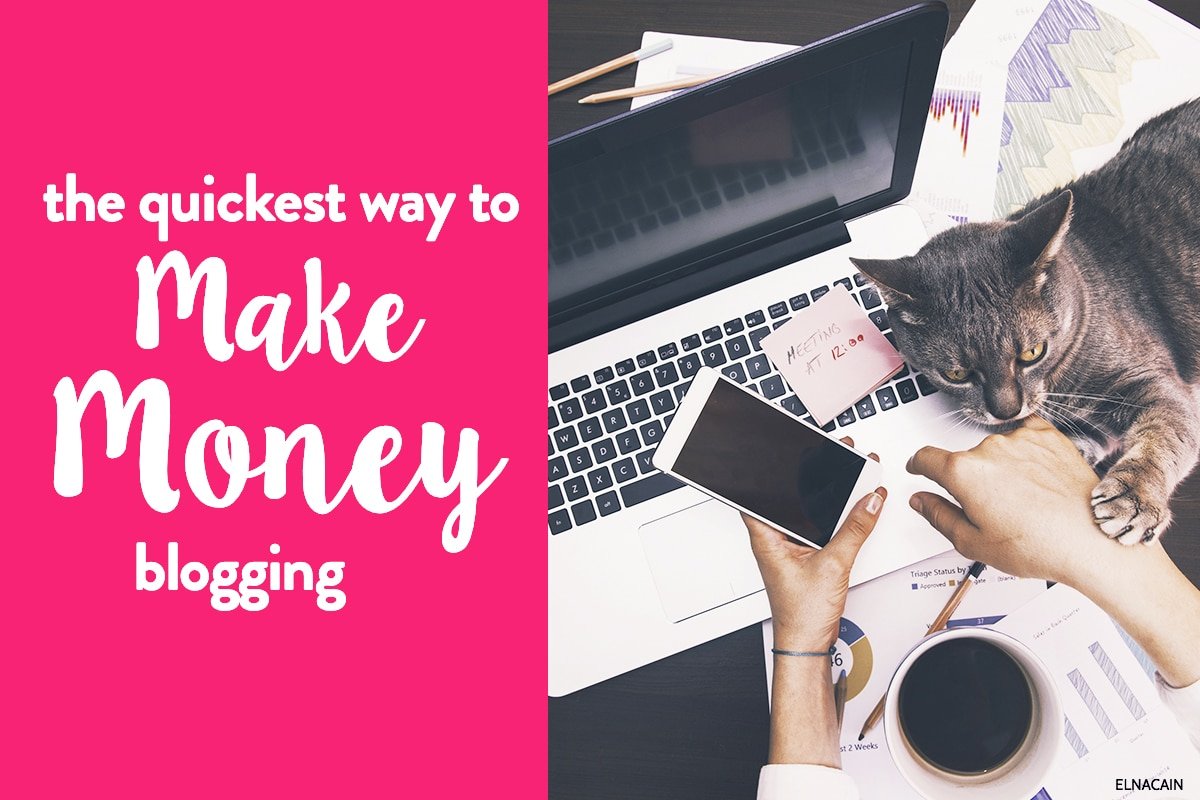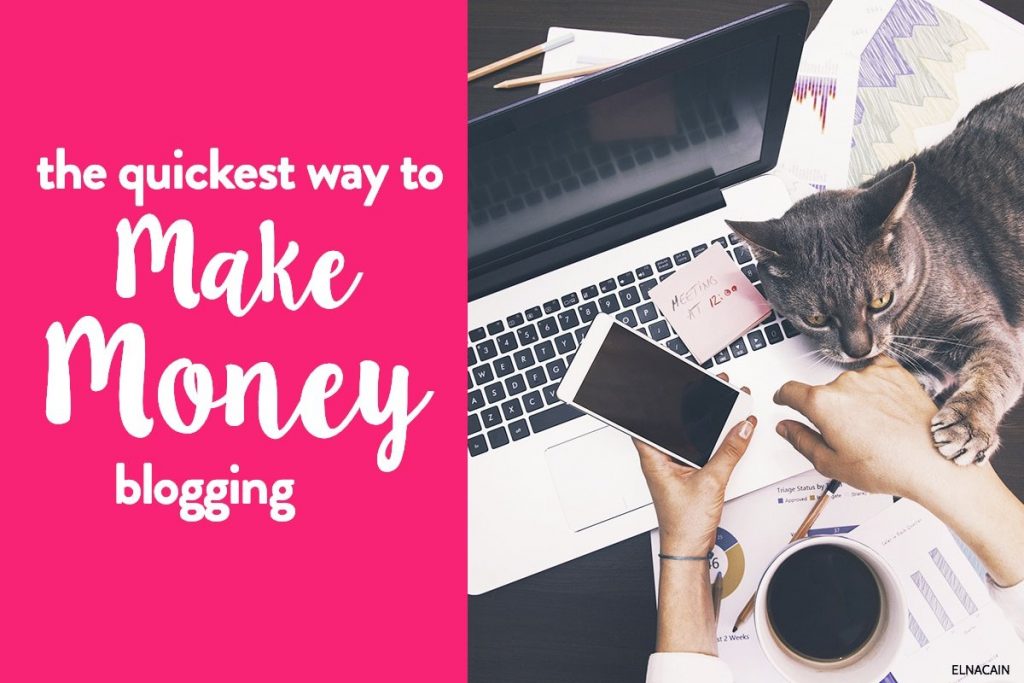 To make money easily or quickly may sound unreal to any person. Especially living in a society where there are no basic social amenities for its citizens to thrive in their various endeavors. As a result of these, sometimes we struggle to figure out what to do that will actually earn us money. We simply hit a mental wall and our money-making ideas remain out of reach.
So, instead of giving up, there are millions of ways you can start making money quickly that are completely legal. It boils down to you having the drive and the passion to succeed by being resourceful. This is because we've all found ourselves in a tight spot at one point in our lives or another, but to the person who's committed, anything is possible.
You can with side hustling, earning your way out of debt, lack, and loans, etc. So in this article, we will be looking at the 10 quickest ways to make money and I believe you CAN do it.
Top 10 Quickest Ways to Make Money
Quickest Ways to Make Money Online
Making money online is one of the quickest, comfortable and reliable way you can earn money with little no resources needed. You can make money online anywhere in the world.
1. Online Surveys
An increasingly popular way that helps people to make money. Students takes advantage of it to make money online, is to fill out online surveys in their free time. There are sites that will pay you to do so and it's very easy. Research companies are always recruiting new members worldwide to answer surveys and test new products.
All you have to do is register, and these companies will contact you when they have a survey that fits your profile.
For a few minutes of form filling, you can make money which is paid as cash or rewards. You can get up to £3 ($5) for some surveys!
Some of the Popular Online Survey sites include:
Branded Surveys– Here you get cash and gift cards just to fill out surveys.
Swagbucks Surveys– Swagbucks now has a dedicated section, and you can be paid $5 just for signing up. You can also get rewards for watching videos and playing games on the site.
Survey Junkie– For sharing your opinions and thoughts, you earn cash and rewards.
Fetch Rewards– Is an app that pays you for filling out surveys and doing other tasks.
Opinion Outpost– You earn cash for filling out surveys.
MyPoint– For signing up, verifying your email, and for every 5 surveys, you complete you earn a $5 gift card.
2. Blogging
Blogging is a fantastic side job because it allows you to work at your own pace anywhere you want. There are many methods to make money while blogging. It may not be a quick and easy way to make money, but there are many ways to make money while blogging.
You can sell advertising, work as an affiliate for other people's items, and even offer your own online product. You can blog for different sites and earn your money daily or monthly. 
3. Become an Instagram influencer
So many persons spent hours on Instagram watch videos and posting pictures without making money. Become an Instagram influencer today and make good money. Instagram influencers – people who have a huge, dedicated following on the platform are being used by companies to promote their products.
Applying for opportunities through a marketing platform like Open Influence or AspireIQ, or contacting the brands you wish to collaborate with, are two ways to become involved and make money.
4. Answer questions on sites (JustAnswer)
This is another wonderful online platform to make money. People looking for answers to their questions on the internet. JustAnswer and other sites like it, for example, allow lawyers, doctors, pharmacists, engineers, architects, and others with advanced knowledge to earn a small income by simply answering questions from people who would otherwise have to pay a large fee for those answers.
This online site is a great resource for people. If you're seeking to make some quick cash, it's also profitable (for the effort spent).
5. Online Consulting or Coaching
You can become consultant or a coach for others, especially if you have some skills that people are in need of. Maybe you're a social media maven, or a fitness trainer, or you have great online business skills. Selling your time on YouTube or via Skype or Google Hangouts is a fantastic way to make money.

For instance, Clarity.fm is a great place to start with this. For your consulting calls, you might be paid by the minute. Make yourself available on networks like LinkedIn to demonstrate your expertise in your chosen field.
Quickest Ways to Make Money Offline
This is also another avenue of making money quickly, of which you should give a try.
6. Donate Blood
You can make money by donating blood. This is a very quick process but it is a sensitive one. This is because you don't just walk into the hospital or any medical center to donate blood. There are procedures that must be adhere to, like if your blood is free from disease or virus, or if your blood type is rare or common.
You can make around $20 to $50 per donation of blood. It's a good way of making money quickly.
7. Become Mobile Car Washer and Detailer
You can easily start your own business as a mobile car washer and detailer. Today People frequently request that their vehicles be washed and detailed. You don't need a fixed place to do this. Make some flyers and place them in your neighbors' mailboxes, or reach out to people you know.
You can as well go to local bars, motels, that don't have provisions for car wash and get a job there to become their mobile car washer. Set up a one-page website or hand out business cards if you're serious about it. This is an easy way to make money.
8. Be A Task Rabbit
TaskRabbit.com allows you to sign up and complete little jobs for others. It can range from picking up groceries to cleaning or assisting clients with relocation. The job can be done within few minutes or hours,  but most large cities have a huge number of them.
This can be an online/offline job, although you will be doing all of your work offline. It is a quick way you can make money without much stress.
9. Catering
You can make quick money if you join catering services during events. You should team up with a catering company, as they often need servers and wait staff just for the events they host mostly on the weekend. This simply means that you can work when you choose to, and also gives you the opportunity to meet people that can actually change your life.
10. Recycle
Recycling is another great way to make quick money. This can be gathering of for cans, cartoons and so on. You can ask for your friends and neighbors to keep these items for you which you can recycle and make money.
If you want to take it up a notch, look for recycling metal and scrap to get even more money. It is becoming a big business for people now.
Conclusion
Making money quickly is not a difficult task. All you need is to be resourceful by identifying problems around you and taking advantage by offering a solution to those problems. If you love this article Please leave us a comment.