I bet Google is your preferred search engine and it online products and services are just your favourite. But if you're asked, "who is the owner of Google" Who will you mention?
Apparently, the owner of Google is not quite popular as those of other top companies. Like bill gates of Microsoft, Mark Zuckerberg of Facebook, or Elon musk of Tesla.
You could know about the CEO, the co-founder, or one of it shareholders. But what about the real owner of Google as a company.
In short, it just normal for a such a massive company to have many names attached to itself. Actually, many people are sometimes confused about who the real owner of Google is. Don't worry, you'll soon find out yourself.
This article will enlighten you on some facts about the popular tech company, Google. This will include the owner of Google, the founders, the CEO, as well as it shareholders and subsidiaries.
You can click on the links at the table of contents below to jump to a specific subheading.
Google as a LLC and a Tech giant
Google is an American multinational technology company that deals with internet related products and services. This includes a search engine, online advertising network, cloud computing, different softwares and hardware products.
When Google was created back in 1996, it was registered as an incorporated company, thus the name Google Inc. But in 2015, Google Inc was changed to limited liability company (LLC). In the US, a limited liability company (LLC) is just a way of addressing a private limited company.
Google has so much grown and it emerges as one of the top four richest companies in the world. It has a market capitalization of $1.6 trillion and a net revenue of $55.3 billion as of 2021.
The company has indeed positively impacted the way we think, and access information since it creation in 1998. It develops dozens and dozens of web based programs, softwares, making the internet more easy to use. Below is a list of some of Google popular services and products:
List of Google's owned products and services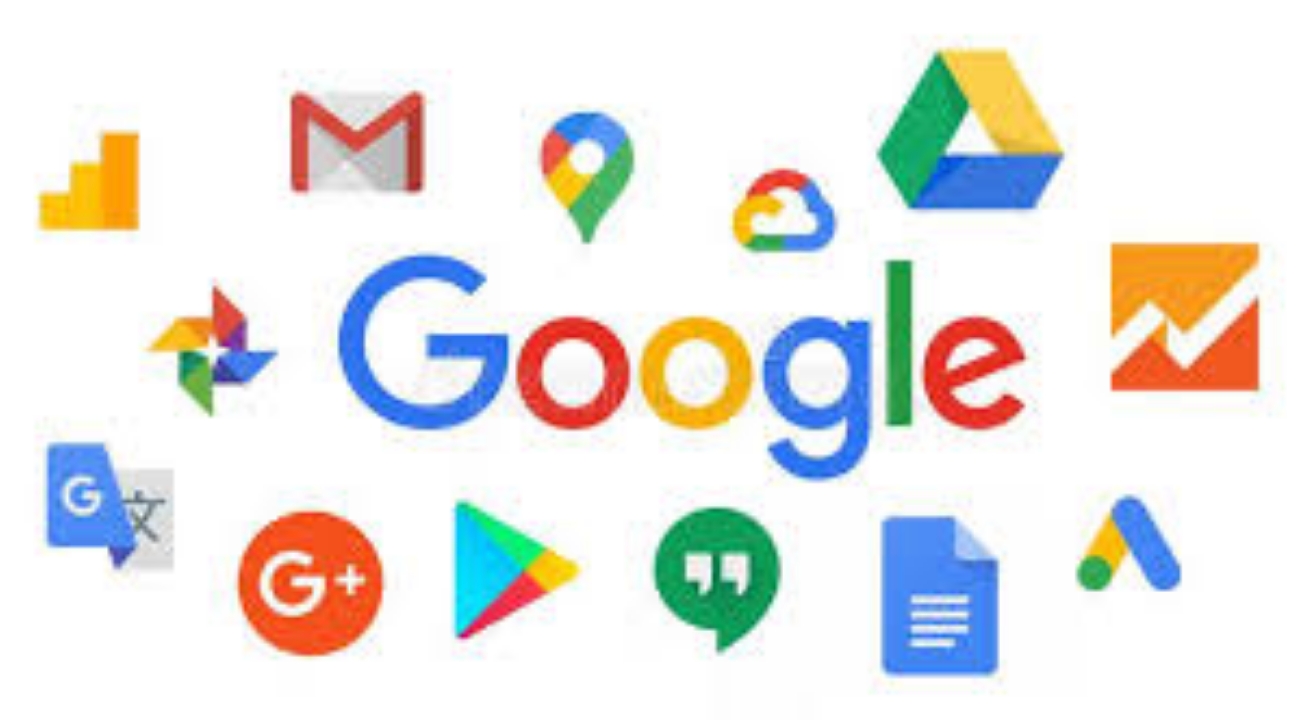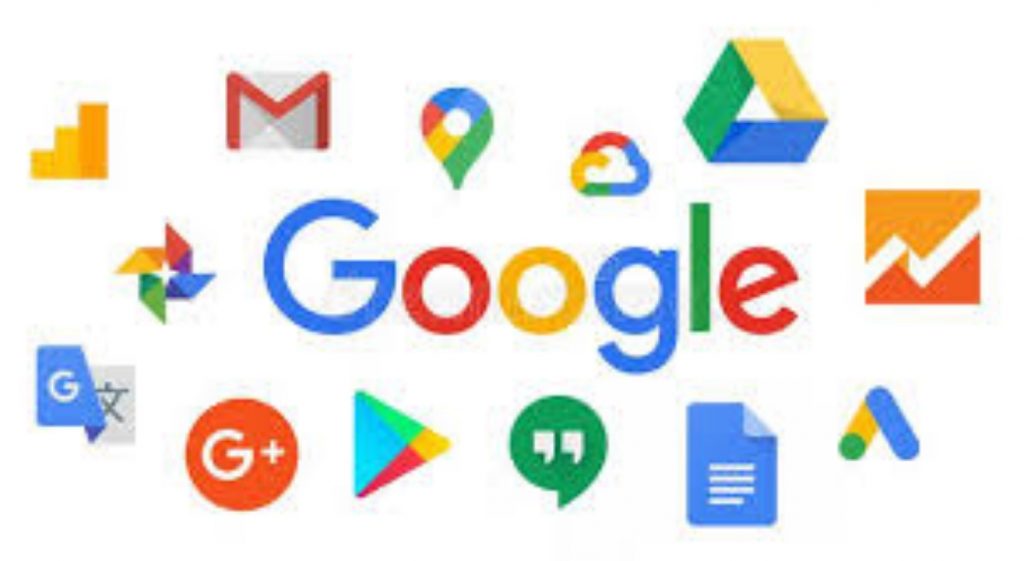 Internet Search Engine
GOOGLE SEARCH : The most used internet search engine on the planet, handling up to 3.5 billion searches per day. It also the most visited website in the world. The google.com website was the first creation of Google.
Video Streamer
YOUTUBE : The largest online video sharing, streaming platform on the web. It has over 800 million video content and 5.6 billion daily views, making it the second most visited website. Neither the owners of Google or it workers created YouTube. Google acquired YouTube from it creators for $1.65 billion in 2006 when it was roughly 1 year old.
Mobile OS
ANDROID OS: Android is a mobile operating system mainly for smartphones and tablets. It was developed as an open source project by the former Android Inc, and it was purchased by Google in 2005. However, the Android OS is now the most marketed mobile OS in the world, with users numbering up to 3 billion globally. That about 72% of the global mobile OS market.
Email service
GMAIL : A free email service with up to 1.5 billion active users. The Gmail account is the most recognised and most widely used account on the web. It has both the web and app version and it very secure for users.
Internet browser
CHROME: As you're reading this article now, chances are that you're using a chrome browser. The Chrome browser is a cross platform web browser developed by Google in 2008. It is the most used internet browser in the world with 2.65 billion active users according to backlinto. Additionally, the Chrome browser works on all platforms, including the Android OS, windows, Mac OS and UNIX.
Online Storage System
GOOGLE DRIVE : Cloud based file storage and synchronization service. Google Drive allows users to store files in the cloud, synchronize files across devices, and share files.
Adverting/Marketing
ADSENSE: Google's very own advertising network. Google AdSense is the most popular and widespread ads program. It is used extensively across many websites including blogs and YouTube channel. Google also develops other Ads and marketing programs like admob, Doubleclick, analytics, webmaster.
Mobile App Store
PLAYSTORE : Google play store (formerly known as Android market) is an official app store for certified devices running on the Android operating system as well as Chrome. It allows users to browse and download varieties of different applications that was built to run on Android devices. It a global android market hosting millions of Apps.
Clearly, with all the users of Google services numbering in billions around the world, the company has no doubt become a global tech giant.
In 2015, the owner of Google made massive restructuring of Google Inc. As a result, Google Inc was abruptly renamed as "Alphabet Inc", and Google LLC was created to fit in a subsidiary. The market now knows Google's parent company as Alphabet incorporated.
That takes us to the question, "does Alphabet owns Google now?" And "who owns Alphabet Inc?"
Is Alphabet Inc the owner of Google?

Yes. Alphabet Incorporated or simply Alphabet is now globally recognised as the parent owner of Google LLC. This took hold when Google on October 2, 2015 perform some restructuring of the company and established the alphabet Inc as it parent company, while Google came under as a subsidiary.
However, Alphabet Inc now has many other subsidiary companies making it up. The companies span an array of industries, including robotics, life sciences, AI, and anti-aging.
Who is the owner of Google now?
An interesting fact to note is that; Google as a company is not owned by a single person. Hence, that question of "who owns Google", or "who is the owner of Google" is not quite valid.
2 main people own Google. These people were also the founders of Google back in 1996.
Who is the owner of Google now? The owners of Google are Larry Page and Sergey Brin. Yes. Larry Page and Sergey Brin are both the co-founders and owners of Google LLC as well as it parent company Alphabet Inc.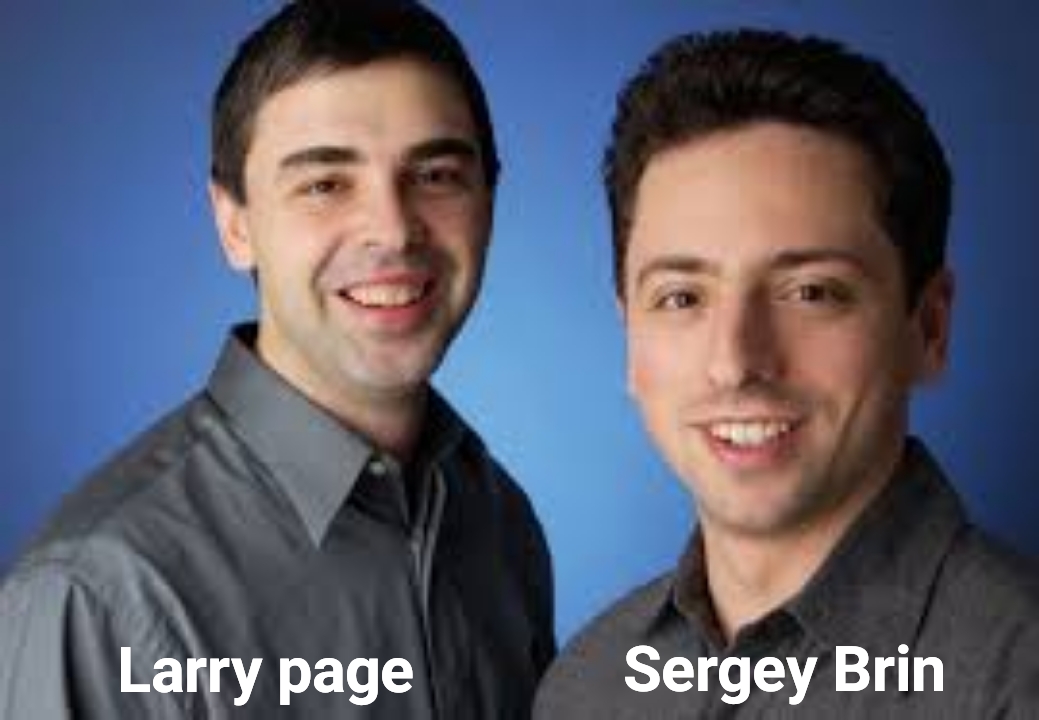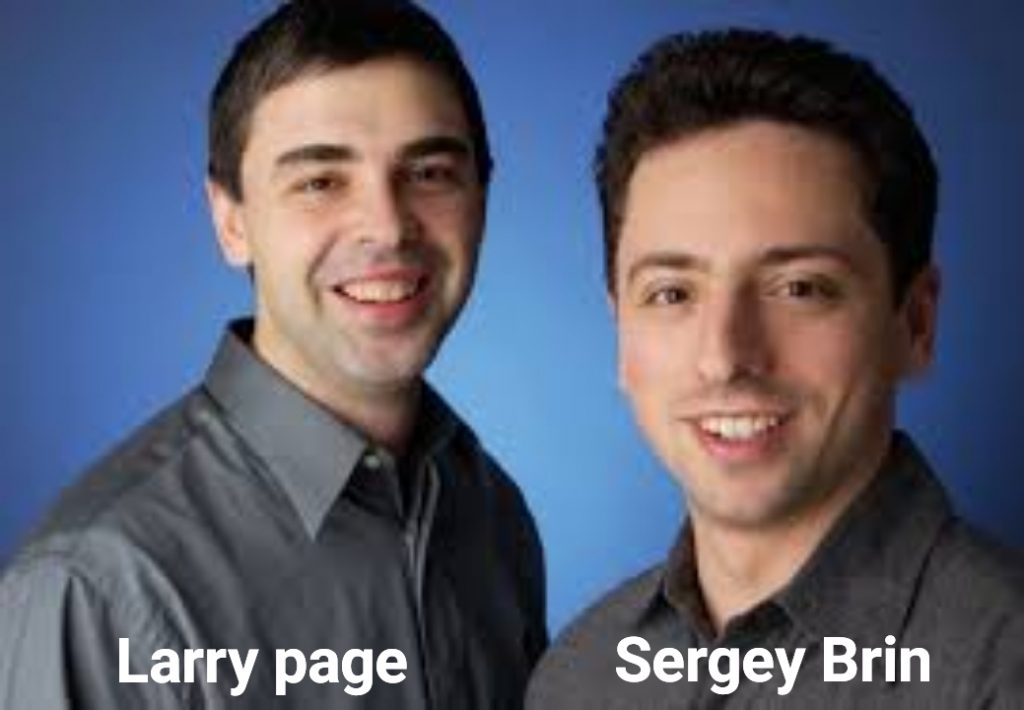 The owners of Google still remains it creators or co-founders up till date. And consequently, they also appear to be the owners of the Alphabet Inc.
Indeed, Google is now a subsidiary company having the Alphabet Inc as it parent company. But does this mean that the owners of Google are just the same as the owners of Alphabet Inc? Yes of course.
Alphabet Inc was just established when Google Inc was restructured on October 2, 2015. The latter became the parent company of Google and several other Google subsidiaries.
So accordingly, the owners of Google still remains the same as the Owners of Alphabet Inc.
But like I said earlier, Google is a highly massive multinational company and has many names attached to it. Sergey Brin and Larry Page may be the main backbone behind Google and Alphabet, but they are not the only owners of the tech giant. The company like every other giant company is owned and controlled by a table of shareholders. These shareholders buy and own stock shares in the company and contribute other things like funding and the rest.
So who are among the Google shareholders? Let also find out.
Who is the owner of Google by shareholders?
Alphabet Inc, Google's parent company currently has two classes of stock shares. These shares are differentiated by their ticker symbols which are the GOOGL and GOOG. The main difference between these two shares is voting rights. One has voting rights while the other doesn't.
GOOGL : The controlling owners of Google
This is a ticker symbol for it class-A shares also known as the common shares (or stock). Investors in the GOOGL share has one vote per share, meaning that they're entitled to voting rights.
The GOOGL stockholders can also take part in the decision making process at the Alphabet shareholders meetings like the executive compensation packages or new product releases. Meanwhile, the GOOG stockholders cannot participate. Companies that owns this shares are mainly top investments and financial firms like vanguard, BlackRock, fidelity Investments etc.
The class-A stock price stands at 2,434.87 + 19.42 (0.80%)
GOOG: The monetizing owners of Google
This is the ticker symbol for the company's class-C shares. The class-C shareholders can own stakes in the company, just like the class-A, but unlike the common shares, they do not have voting rights or take part in the company's decision making.
Employees and some of class-A shareholders are the ones that normally own this shares.
It stock price stands at 2,527.42 +13.49 (0.54%).
CLASS-B SHARES: The controlling and monetizing owners of Google
Alphabet Inc also has the class-B shares. These are special shares that aren't traded publicly and are held by the founders and insiders of the company. They include, Sergey Brin, Larry page, Eric Schmidt (Alphabet's former CEO) and other important insiders.
The class B shareholders have 10 votes per share, making them have 10x the voting rights of class-A shares. The largest shareholders of class-B shares are Larry Page, Sergey Brin and Eric Schmidt who own 27.4%, 26.9% and 5.5% of the company, respectively, as of April 6, 2015.
Also read: 5 Most Valuable Companies In The World 2021
Who is the owner of Google: Top 7 Alphabet Shareholders and their stakes
1. Larry Page | Who is the owner of Google?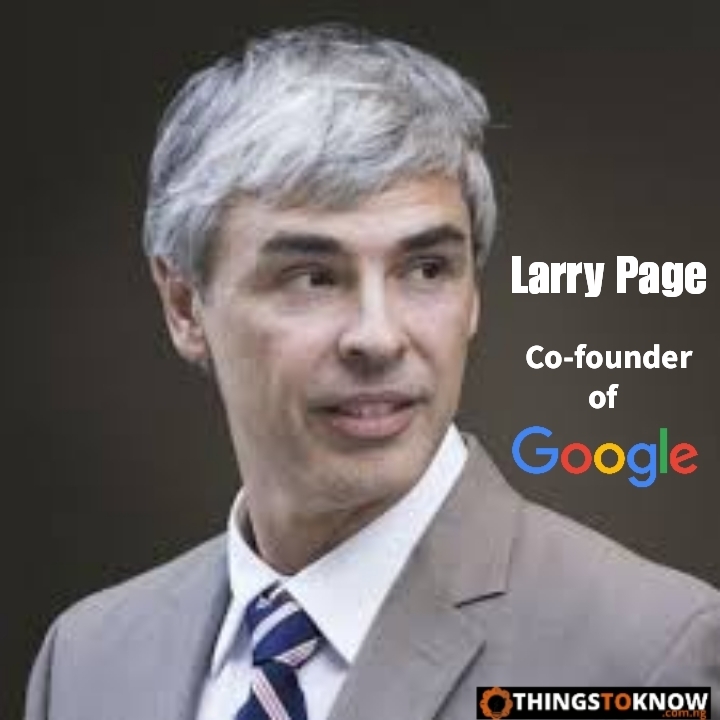 Larry Edward Page is a computer scientist and co-founder of Google. He alongside his college mate Sergey founded Google as a mere internet search engine in 1996. He was the CEO of Google's parent company Alphabet Inc until December 2019 when he gave up that position to someone else.
Page is now a major shareholder and also a board member of the Alphabet Inc. He partakes in both the class-B and class-C shares. As of this writing, Larry Page has approximately 40.1 million stakes of both shares combine. That's a whopping 5.7% of the total Alphabet's shares. He also holds the highest voting power of 26.1%.
Larry is also one of the richest men in the world as he has a net worth of $105.6 billion according to Forbes.
2. Sergey Brin | Who is the owner of Google?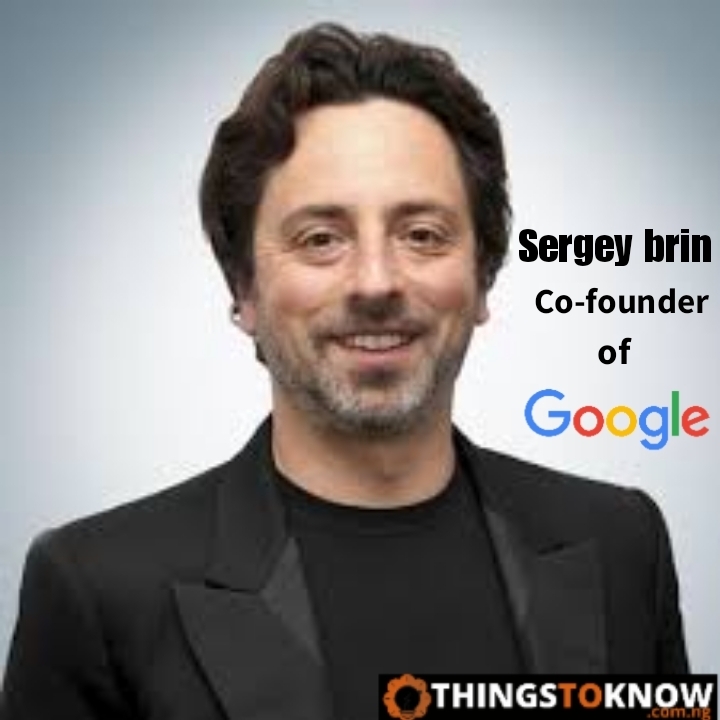 Sergey Mikhayglovich Brin is a computer scientist and Google's co-founder. He co-founded Google together with Larry Page starting as a research project back after college graduation. The Russian-American internet entrepreneur also served as the president of Alphabet Inc until after stepping down from the role on December 2019.
Both Brin and page still remains at Alphabet Inc as co-founders, controlling shareholders, board members, and employees.
As of this writing, Brin holds approximately 38.9 million(5.5%) stakes of Alphabet's class-B and C shares in total, making him the second highest stake owner of the Alphabet Inc only behind Larry. He also holds the second highest voting power of 25.1%.
He currently has a net worth of $102.1 billion according to Forbes
3. Eric Schmidt | Who is the owner of Google?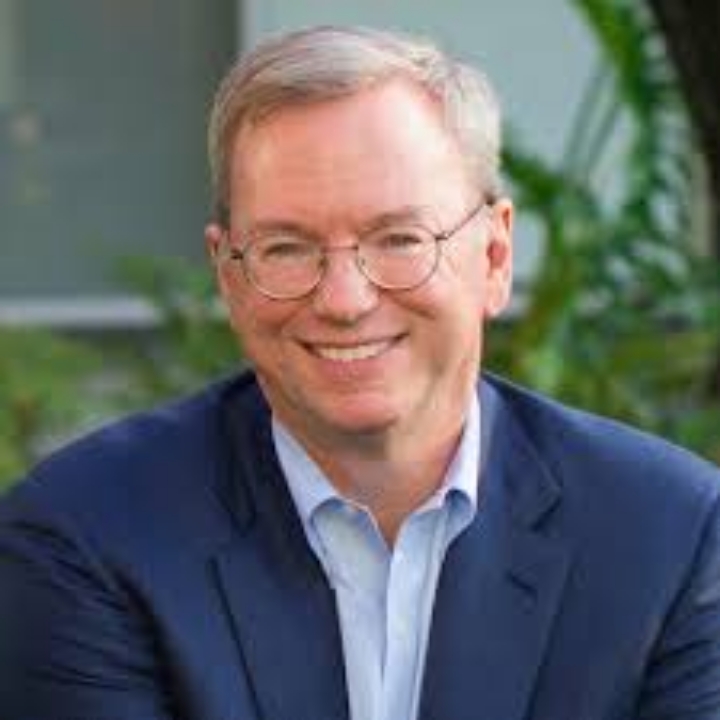 Eric Emerson Schmidt is a software engineer and a former top worker at Google and Alphabet. He served as the CEO of Google from 2001 to 2011 after he took over from Larry Page. He also served at various other positions including the executive chairman of Google from 2011 to 2015, executive chairman of Alphabet from 2015 to 2017 and finally as a technical advisor at Alphabet from 2017 until when he retired at 2020.
Schmidt still holds part of Alphabet shares that was granted to him during his stay at the company (although he sold almost half of them). Now, he owns 8million total of class-B and C shares. That's equal to just 1.2% of Alphabet total shares. His class B super share gives him a voting edge of 5.4% in total.
He is also one of the richest business entrepreneur with a net worth of $23 billion according to Forbes. Making him on the 70th spot of the world's billionaires index.
4. Vanguard Group, Inc | Who is the owner of Google?
The Vanguard group is one of the largest mutual fund investment company in the world. It based in Malvern PA USA. The investment firm has about $7 trillion in global asset under management as of January 2021.
The Vanguard group is a major shareholder of Google and it currently claims 44 million stakes in total of the class-A and C shares. Thus, they own the largest share on equity of Alphabet shares. This so translate to 6.4% of the total Alphabet's shares and a 2.9% voting power.
5. BlackRock Inc | Who is the owner of Google?
BlackRock Inc is the largest assets and investment management firm in the world. On the whole, It has over $8 trillion worth of assets under management as of January 2021. It headquartered in New York city.
BlackRock also owns part of the Alphabet's shares. Both it class-A and class-C shares amount to 39million stakes in total. This means that BlackRock Inc owns approximately 5.5% of the net Alphabet Inc shares. It has a 2.5% voting rights.
6. Fidelity Investments Inc | Who is the owner of Google?
Fidelity Investments Inc, commonly known as fidelity, is a financial services corporation based in Boston Massachusetts. It specialises in managing mutual funds, investment fund, operating Brokerage firms etc. As of June 2020, fidelity manages $4.9 trillion worth of assets globally. Nevertheless, it one of the best and largest assets managers in the world.
Fidelity Investments is a shareholder at Alphabet Inc with a possession of approximately 26million of both class-A and class-C shares. This is equal to 3.7% of the total Alphabet's shares. They also have a 2.1% voting rights.
7. Other Shareholders
Who is the CEO of Google and Alphabet?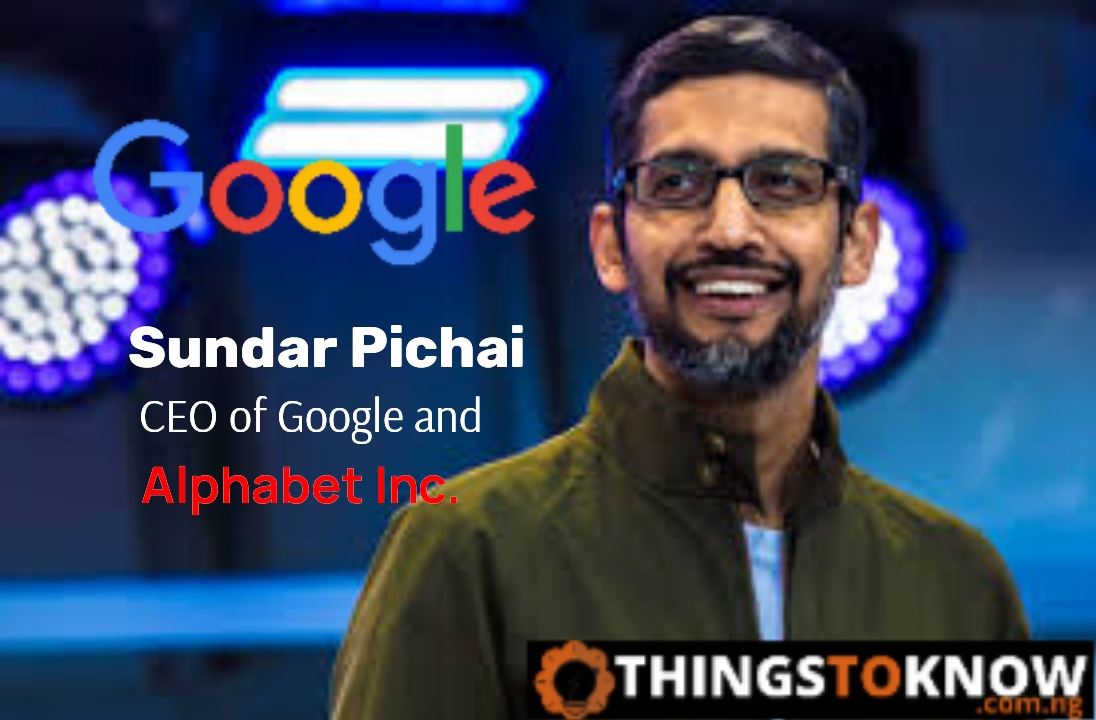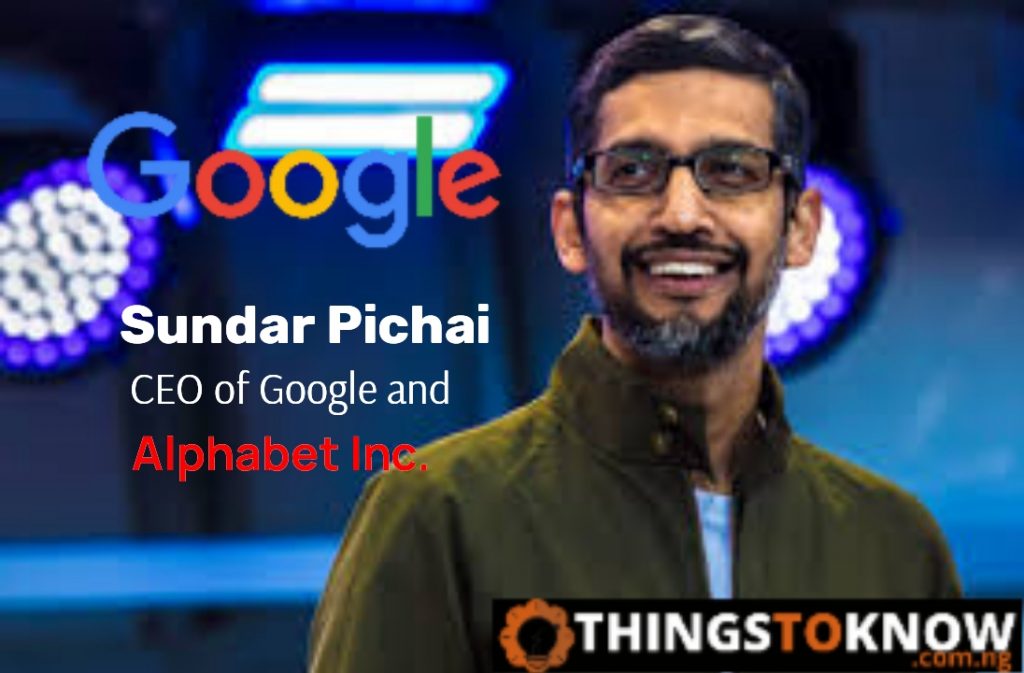 The current CEO of Google and it parent company Alphabet Inc is Sundar Pichai.
Pichai sundararajan, better known as Sundar Pichai is an Indian-American business executive. He is currently serving as the chief executive officer (CEO) of Alphabet Inc and it subsidiary Google.
Sundar Pichai joined Google in 2004. He was formerly the product chief of Google before appointed as CEO in 2015. Later on, after Google was reorganized into Alphabet, he became the CEO of both Google and Alphabet Inc after taking over from Larry Page.
It interesting to know that Sunder Pichai was neither a software engineer nor programmer when he got hired by Google. He earns a degree in Metallurgical Engineering from IIT Kharagpur. Moving to the United States, he attained an M.S. from Stanford University in materials science and and further attained an MBA from the Wharton School of the University of Pennsylvania.
Working as a product manager, he led the product management of a suite of Google's client software products. This included the Chrome browser, Chrome OS and Google drive. In addition, he also went to oversee the development of other applications like Gmail and Google maps.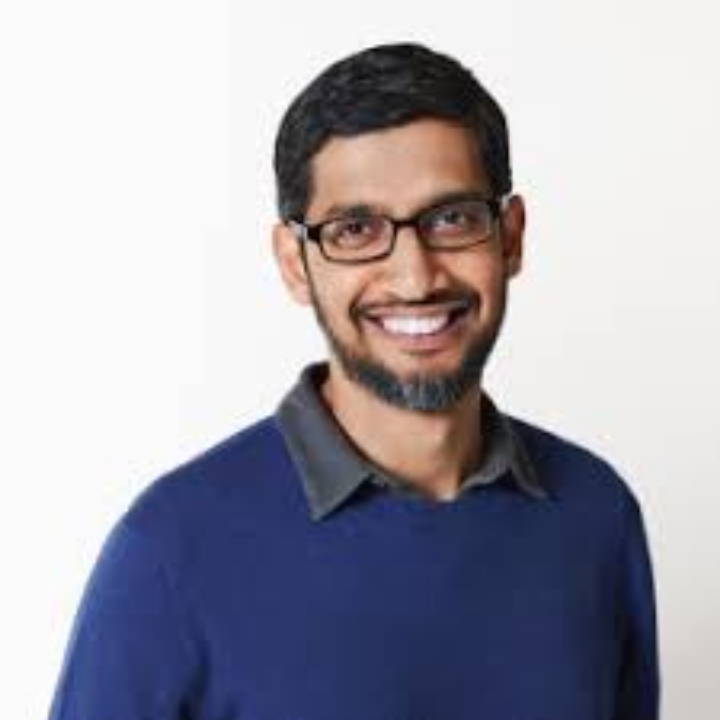 Sundar Pichai is also one of the major shareholders of Alphabet Inc. He currently has 19,586 Class A shares and 136,664 Class C shares.
In addition, he now holds the position of one of the highest paid CEO in the world. As of 2020, his annual salary was $2 million, including a release stock package of $250 million takeaway.
Where is the headquarter of Google?
The headquarter complex of Google and it parent company Alphabet Inc. is nickname Googleplex. It is located at 1600 Amphitheatre parkway in mountain view California, US.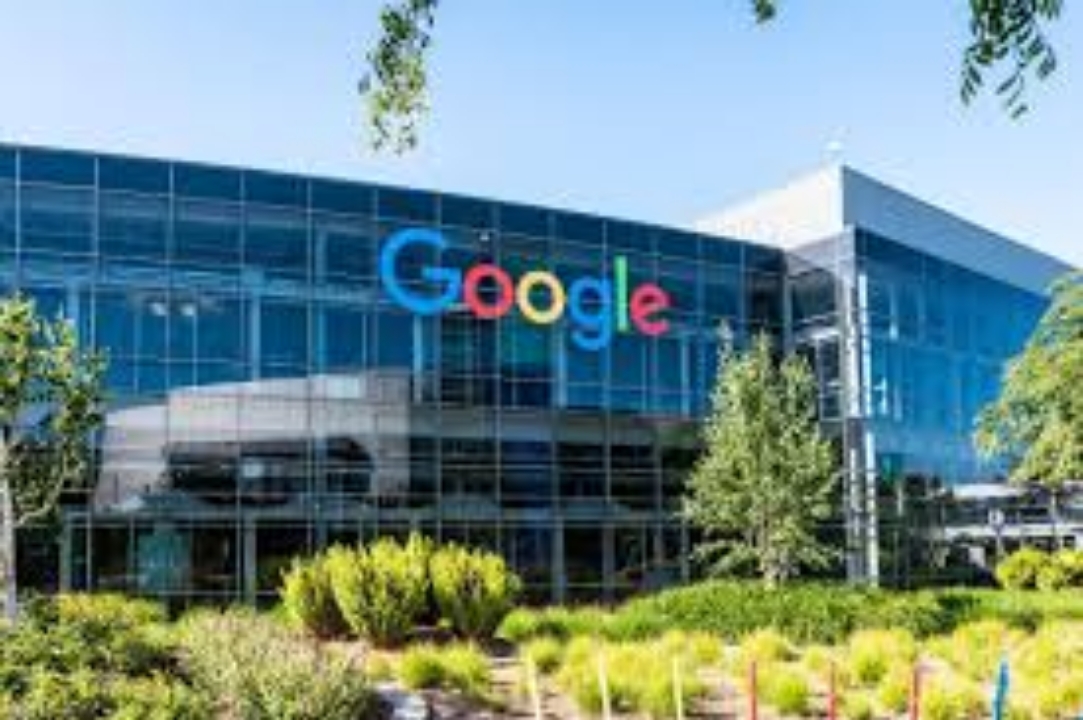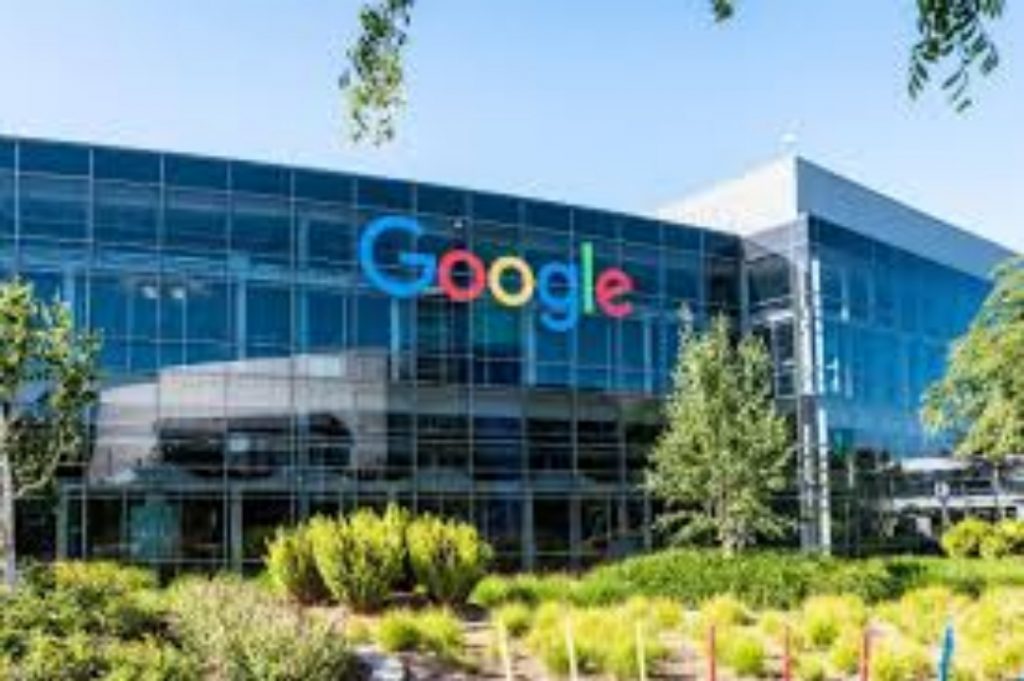 Googleplex is a portmanteau of two words, "Google" and "complex"(as in complex of buildings). It covers a landmass of about 190, 000 square metres and currently accommodates more than 10,000 employees.
Although the cost of the building was not made public, but popular sources estimated both the land and the building to cost up to $1 billion. Moreover, the building is quite a cool place to visit. It has the architectural design and construction features worth exploring.
What Companies does alphabet own? Google subsidiaries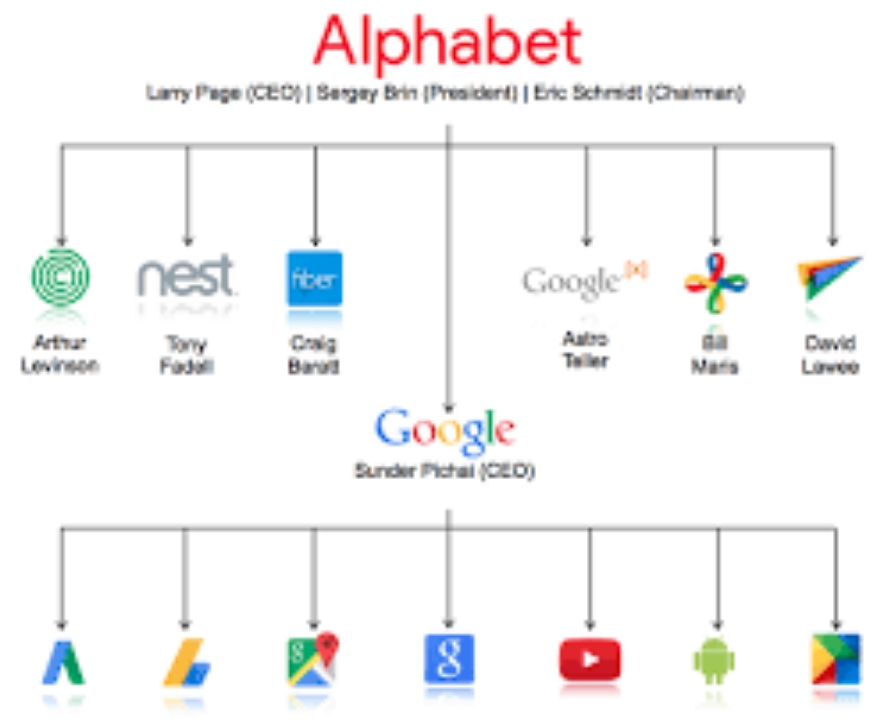 Calico LLC
Calico is a biotech research and development company and a subsidiary of Alphabet Inc. It was created with a goal to combat aging and illnesses associated with it. Larry page(one of the owners of Google) described Calico as a company that is focused on health, well being, and longevity.
Bill Maris founded Calico on September 2013 and incorporated into Alphabet Inc on 2015.
And again, the name Calico is an abbreviation that stands for "California life company".
CapitalG
CapitalG (formerly Google Capital) is a private equity firm under Alphabet Inc. Founded in 2013, it focuses on startups and growth-stage technology companies. They invests for profit rather than strategically for Google.
Since 2013, CapitalG has invested in over 25 companies, in areas such as big data, financial technology, security, and e-learning. The firm operates out of the Googleplex in Mountain View and has an annual investing target of approximately $300 million.
DeepMind
DeepMind Technologies is a British artificial intelligent(AI) and research laboratory founded in September 2010. In 2014, Google acquired deepmind and make it a subsidiary of the Alphabet Inc in 2015. It currently based in London, with research centres in Canada, France, and the United States.
According to the company's website, it is a cutting-edge Artificial Intelligence company of scientists, engineers, and researchers dedicated to using technology for solving the world's greatest problems. However, DeepMind Technologies' goal is to combine "the best techniques from machine learning and systems neuroscience to build powerful general-purpose learning algorithms".
Verily
Verily Life Sciences, (formerly Google Life Sciences) is Alphabet Inc.'s research organization devoted to the study of life sciences. The organization was formerly a division of Google X, until August 10, 2015, when Sergey Brin announced that the organization would become an independent subsidiary of Alphabet Inc.
Waymo LLC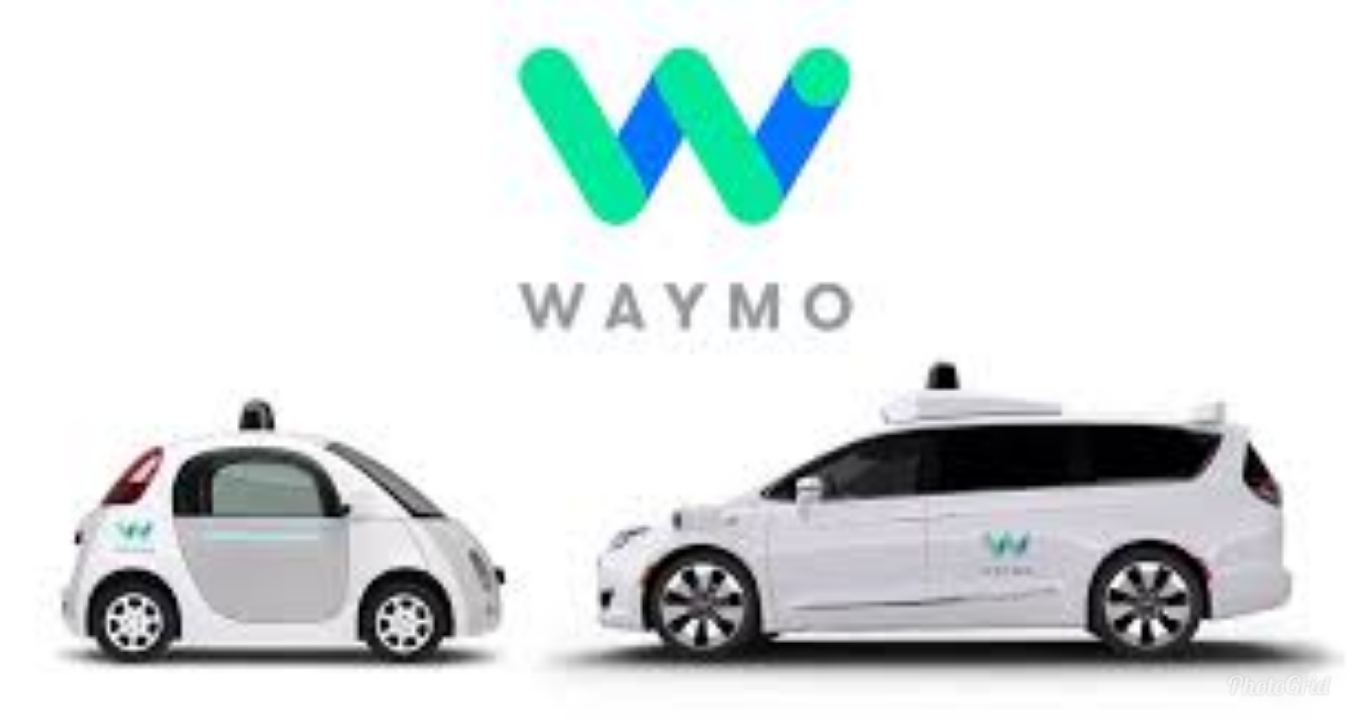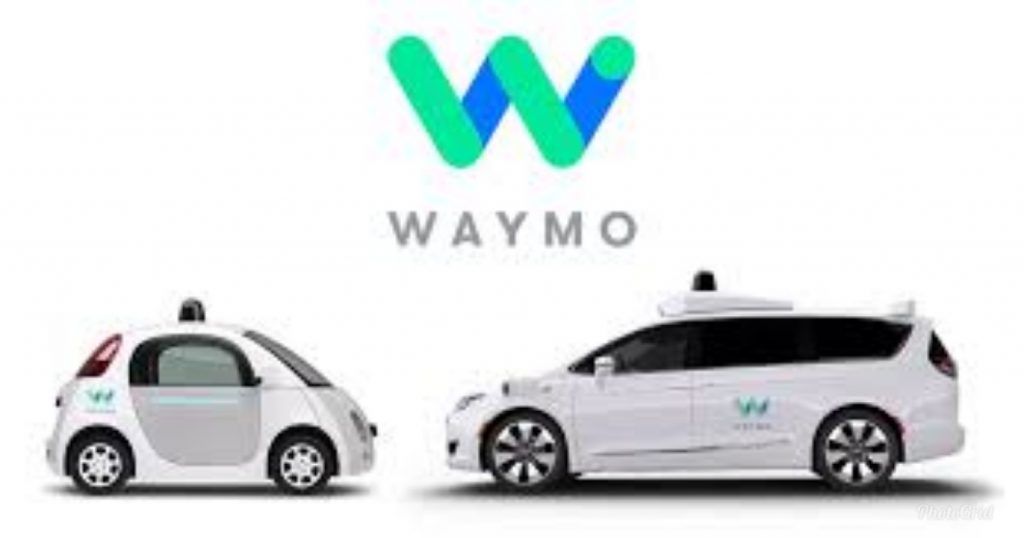 Waymo is an autonomous car development company that develops self driving cars. It is a subsidiary of Alphabet Inc. Waymo originated as a project of Google back in 2009 before it became a stand-alone subsidiary in December 2016.
The company improves transportation by building software and sensor technology developed in Google's lab. Interestingly, in October 2015, they achieved the world's first fully self-driving vehicle.
CONCLUSION
No doubt, you have really got a handful of knowledge about the popular tech king, Google. You can now provide answer to the question "Who is the owner of Google?", it founders, it CEO and many more.
However, over the years, Google has quite archive a lot, mainly in the software aspects. It has changed the way we live, think, and get information. Clearly, to grow such a huge company is not easy, it requires knowledge, creativity and a lot of time.