When it comes to making a connection or at least capturing her attention, knowing how to make a girl feel special when you talk to her or even over text messages can go a long way. You need to let her know she's a special girl who deserves to be treated as such by telling her sweet words to make her feel really special.
In this article we will suggest 250+ words, you can use to sweep your princess off her feet and make her always coming back needing more of you.
Why no get a piece of paper and a pen to take down the ones that really got you fascinated.
What to say to make her feel happy?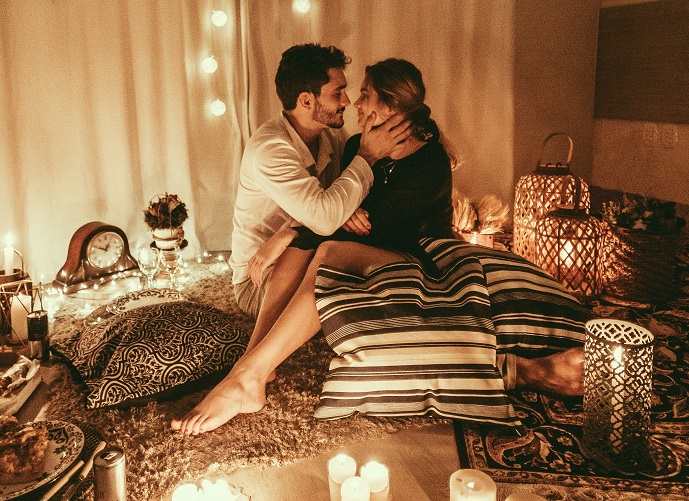 God must have been showing off when he made someone special like you.
You were a shooting star's wish come true.
I recall wishing that one day I would discover genuine love, and I did. Now, I believe that if you truly need something, your request will be granted.
You deserve the entire world, my darling. I may not be able to give you the world, but I can give you something far more valuable: my heart, soul, and entire self.
My heart beats your name every day of my life, every hour and minute. You'll recognize me when you look into my eyes. But you will find yourself if you delve into my heart.
When I look at you, it's difficult for me to explain how someone like me ended up with such a lovely princess.
I adore everything and everything in between, from the top of your head to the tips of your toes.
I was listening to this song on the radio about the singer's ideal woman, and it reminded me so much of you.
You are my prized possession, the most valuable thing in my life.
Life isn't worth living without you. When you're with me, I'm at my happiest and most complete.
Roses are red, violets are blue, sugar is sweet, and you are sweet as well.
Every time I see your beautiful face and gaze into your stunning eyes, I fall more in love with you, and it feels like heaven to be with you.
What I appreciate the most is being with you, talking with you, and laughing with you.
Related: 70 Questions To Ask Your Best Friend
Finding Love Words For Her, That will make her feel special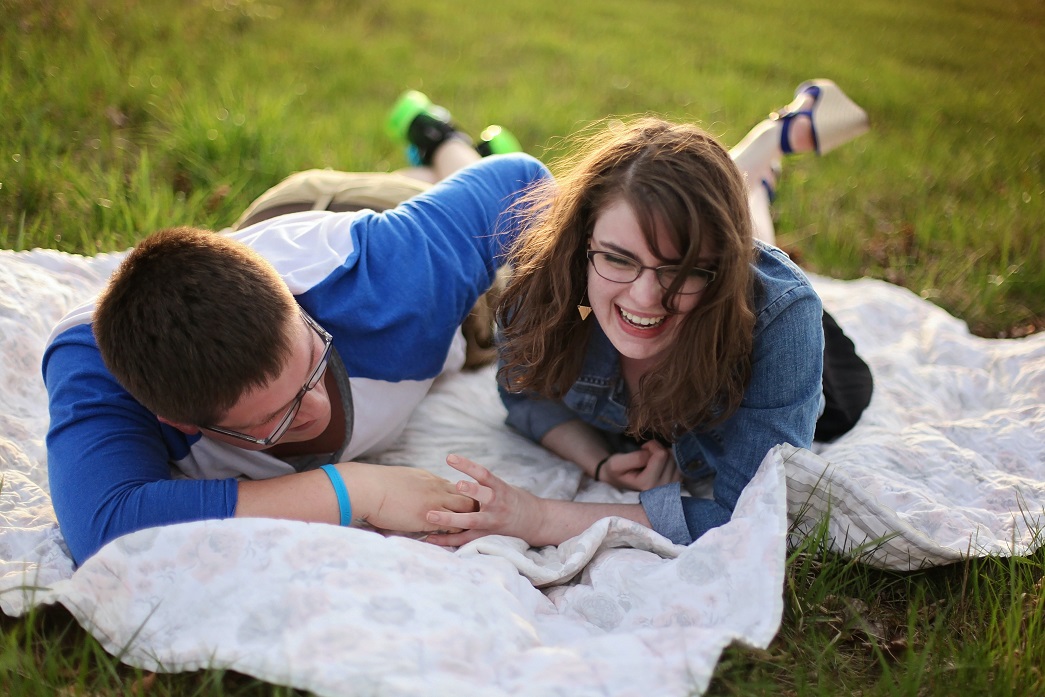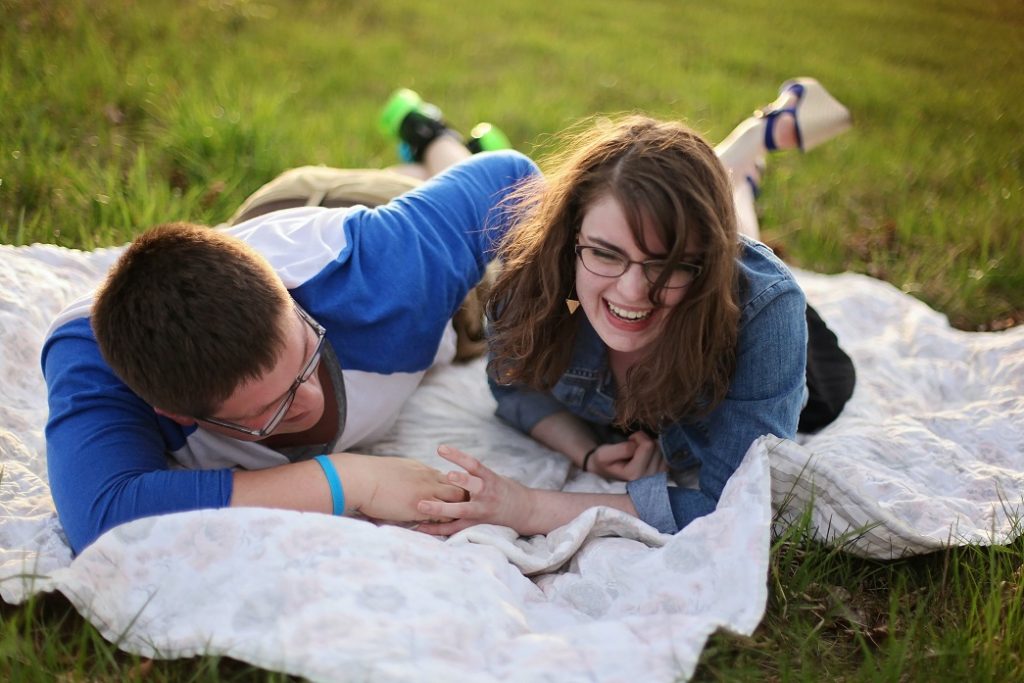 Finding the appropriate love phrases is a collaborative effort between you and your lover. After all, you must consider what is most important to each of you. Some people find it endearing to be referred to be "clever," while others prefer to be described as "sweet" or "funny."
There are many things you can think about and say, but only by getting to know your spouse will you be able to say something meaningful to them and demonstrate how important they are.
Creating your own words is another fantastic approach to show your lover how much they mean to you. Whether you write a poem, a letter, or a card, you'll be able to express your sentiments and thoughts to let them realize what you're thinking about them.
It takes a little effort, but even if you're not a natural communicator, you can express yourself. Remember that your spouse knows you and understands how you communicate, and even if you come out as awkward, it might make them feel special.
Creating Your Words will make her feel special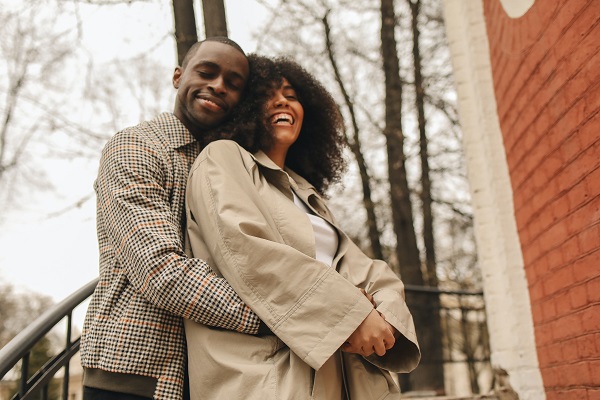 The first stage is to consider what it is that you like about your mate. What are the factors that make you think, "I picked the correct person," or "You're an excellent person?" You'll be able to start developing lists of positive things about your mate once you've done that.
Then you can figure of how you want to shape them into something special to present or tell them. You'll be able to come up with a cute and trendy way to display those heartfelt sentiments.
Of course, expressing your love with words isn't limited to special occasions or exhibits. Instead, you can show your love for your partner at any time with the correct words that reflect your feelings in a natural way.
You'll be able to tell them you love them on a regular basis, as well as tell them what you adore. You'll be able to express your thoughts when you're just spending time with them or going about your daily routine, and that will benefit both of you.
If you're like most partners, you know exactly how you feel about your partner but struggle to find the right words to say it. This isn't anything to be concerned about. Sometimes all you need is a little bit of motivation. When you can't find the words to communicate what you want to your sweetheart, here's a list of things you can say or write to her.
Add a personal touch to these emotions by adding their name or a beautiful pet name, as well as your own flair. The love of your life will rapidly become accustomed to being pampered as special as she is, and the affection will undoubtedly be reciprocated.
What to say to make your girl smile?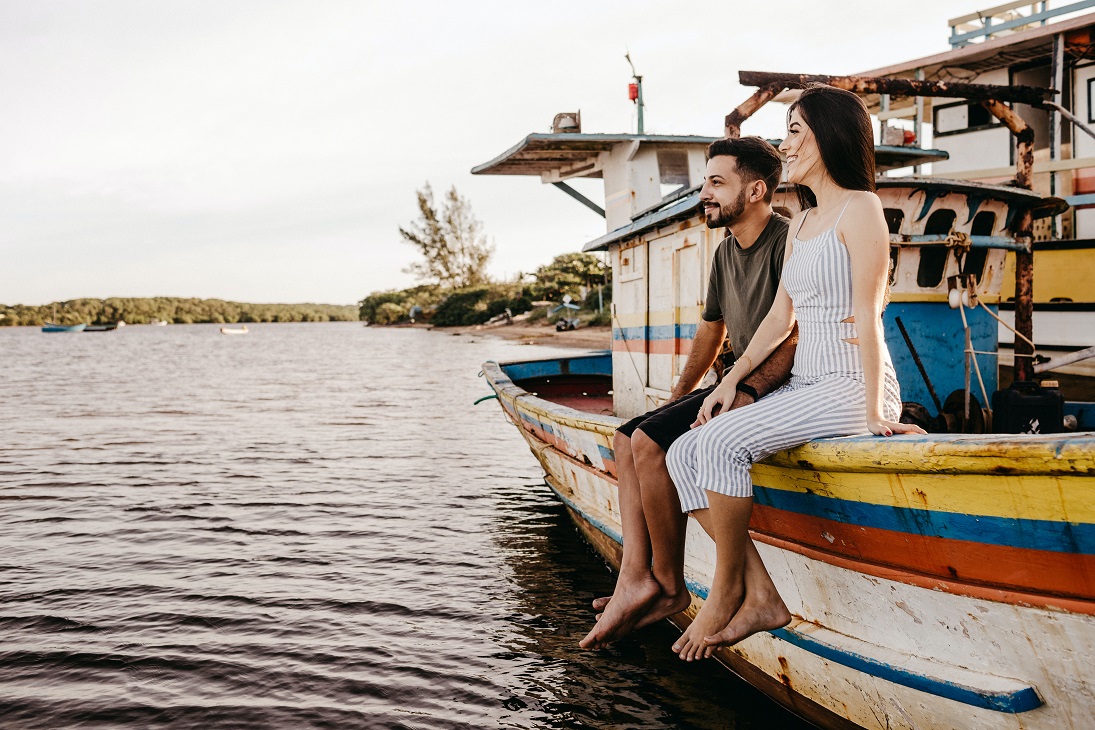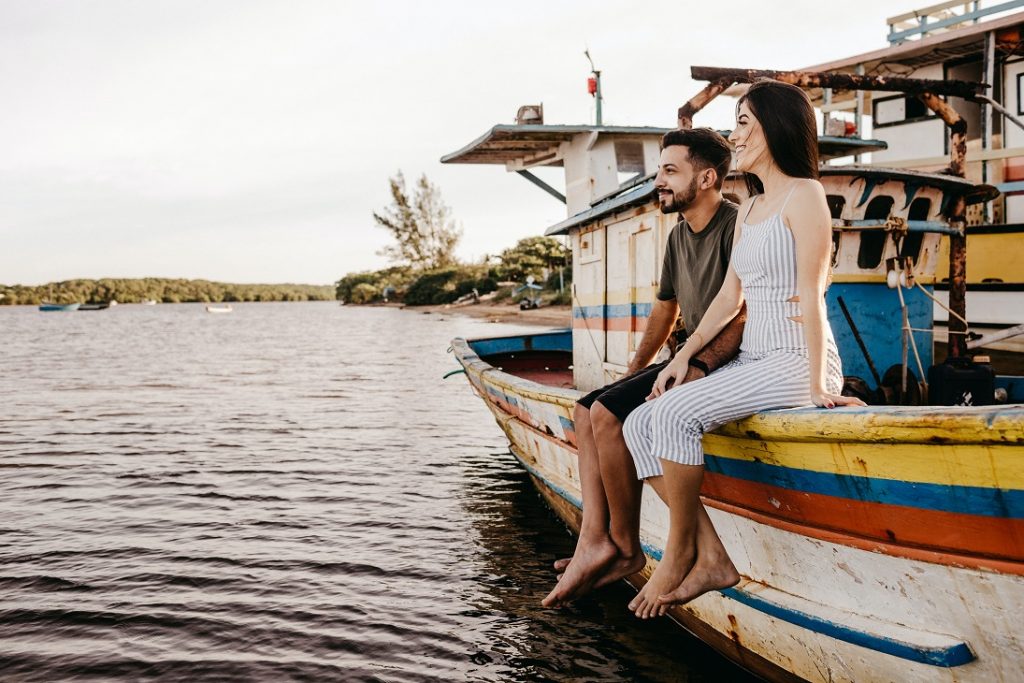 These sweet words will make her smile for you and even love you more. Give her these romantic words in abundance, and she will be yours forever.
I will always treat you as though you are the most unique and gorgeous woman on the planet. This is my primary goal: to make you happy and confident in yourself.
When I remember that I want to spend the rest of my life with you, I begin to miss you intensely, as if the rest of my life should have already arrived.
You are lovely, charming, and spectacular, in addition to being beautiful.
Did it hurt when God took away your wings and sent you on Earth to live?
If I were to wake up in heaven after death and be given the option of returning in any form, I will prefer the form of a teardrop. This way, I can be born in your eyes, roll down your cheeks, and finally die on your lips.
One of my tears has found its way into the vast ocean. Only when you find it will I most likely stop loving you.
Before you came into my life, I had never known what it was like to have butterflies all over my tummy, and now I do every day.
Take a glance at the sky if you happen to be outside on a gorgeous cloudless night. Thousands of stars will be seen. Every one of them represents one of the many reasons I adore you.
Why It's Important to make her feel special through words?
You and your spouse care about one other, and it's critical that you communicate how you feel. If you do, it can help you and your partner grow closer and more involved. When you begin to tell your spouse how much you care about them, you begin to feel special and loved.
This results in an incredible relationship that just gets better with time. After all, knowing how you rate your partner is an important element of your relationship, and it can also help you with your personal feelings.
It makes you feel better about your ability when you feel significant to someone else. When you share your feelings for your partner, it encourages them to express similar feelings toward you, which improves your general self-esteem. However, this is not the case for everyone.
If you're having trouble dealing with negative sentiments about yourself or your spouse, now is an excellent moment to seek professional support. Finding the appropriate specialist to get you where you need to go is crucial.
Related: 40 Questions that lead to love
How to melt your girl's heart with words
Sometimes all you need is a little bit of motivation. When you can't find the words to communicate what you want to your sweetheart, here's a list of things you can say or write to her.
You're a better half of me and the second half of my life. I'd probably be lost if it weren't for you. You complete me, and I couldn't ask for a finer life partner right now.
My flower, you are everything to me. Do you notice how hard and long I stare at you, how engrossed I am when I smell your perfume? Do you realize you're my entire world, the single flower in my entire garden?
Everything you do increases my delight decreases my sadness, and expands my happiness!
I don't even want to consider how life would be without you.
Baby, you give me reasons to believe, hope, and look forward to the day when we will finally be reunited, never to be separated by distance again.
I'd spell out "Y-O-U" if I had to spell out my favorite thing in the world.
Eyes as dreamy as a doe's, lips as smooth as buttery cocoa, strides as graceful as a gazelle's, voice as soothing as cymbal and lyre harmonies… You are the actual beauty that my heart desired in every way. Thank God I came across you.
Every time I see you, I think to myself, "Wow, God, Welldone!"
Believe me when I say that I am only looking at you and no one else, alive or dead. Trust me with your heart, for everything I do will make you cry or weep bitterly long before I die.
Getting a Professional to Help is adviceable
Professional assistance isn't always simple to come by, but it's something you can look for, and finding the proper professional can make a significant difference in your life. The right specialist, on the other hand, does not have to be in your neighbourhood.
Unlike earlier needs, you can find someone across the country and not have to worry about a thing because everything happens online and you can feel entirely safe speaking with that individual no matter where you are.
ReGain is an excellent resource for locating a psychiatrist or other mental health practitioner. You'll be able to communicate with them via the internet, and you'll be able to log on whenever you choose. You will be able to contact them and keep all of your appointments even if you're out of town or in a different location than usual.
However, you'll have a much easier time attempting to open up and express yourself since you're in a location where you feel at ease. With the aid of your mental health professional, you may and should convey your thoughts to your partner and let them know how important they are to you.
Some very sweet things to say to a girl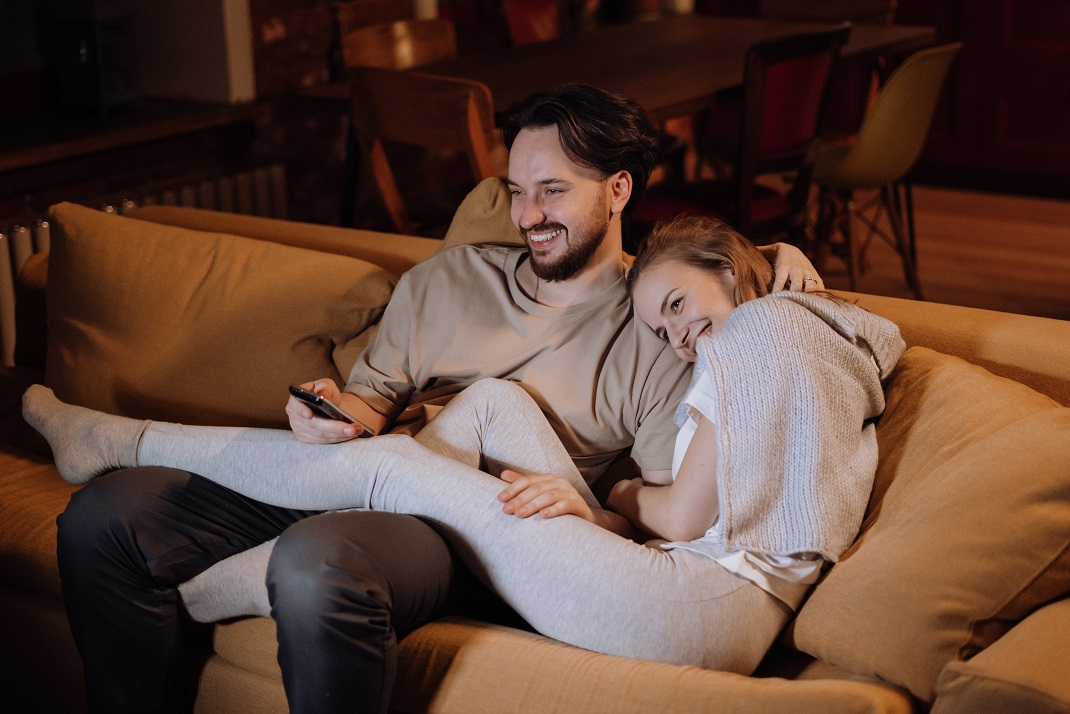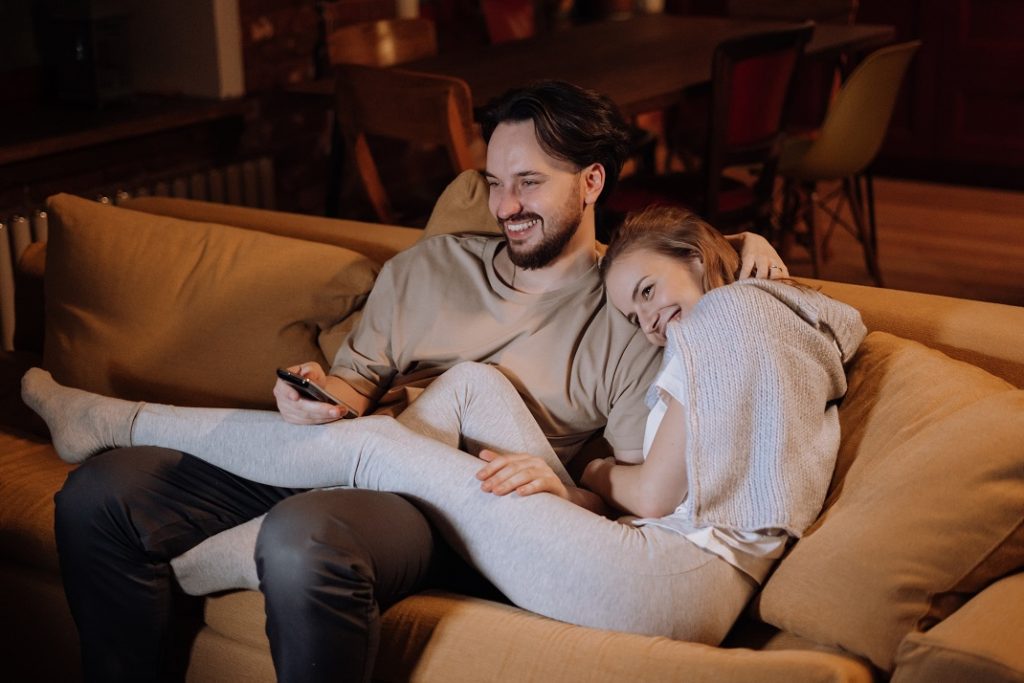 Use these lovely phrases to let her know how much she means to you. In your own words, express some warmth and affection to her! Allow her to feel cherished and joyful. Use these sweet phrases to communicate with your partner.
Your father must be a cunning thief, for he stole all the stars from the sky and inserted them into your eyes.
I love you more today than I did yesterday, but I also love you less tomorrow.
After all has been said and done, I am confident that you are mine. I know this because I can hear your heart thumping happily for me right now. That, my darling, is as it should be.
I would adore you till the last rose died if I had a twelve roses, eleven of which were real and one artificial.
I walked out last night and stared up at the sky, matching all of the stars with the reasons why I admire you. To cut a long tale short, I was alright until I ran out of stars.
You can see the twelve most beautiful and fantastic things in the universe if you hold eleven roses in your hands and look in the mirror.
Your beauty attracted me, but I admire you for the person you are and the joy you've brought to my life.
It is said that a picture is worth a thousand words. A photograph of you can only convey three of the most important words to me: I adore you!
Today I was thinking about you. I'm always thinking about you, and I'm concerned about your well-being and safety. I hope everything is fine with you!
I am a better person when I am around you. When I'm not with you, I'm only half the person you make me be.
Beautiful things to say to make her feel special
Use these romantic words if you want to know how to make her feel special with words.
I couldn't possibly enumerate all of the reasons why I adore you. But the main reason is that you are a lovely and charming person, and I am drawn to you inexplicably.
I wish I could just tell you how much I adore you right now.
Honey, did you know that it's difficult to forget your scent, your touch, and your smile for weeks after we meet?
My love for you will never fade away, and I mean it when I say that. It is unstoppable and eternal, and if it ever changes, it will be for the better.
One thing I admire about you is that you never lie to me and that your love for me is clear.
If your love is a dream, I don't want to wake up from it because otherwise, my entire life will be a nightmare.
Being around you makes life so much easier for me, and it's incredible how much your presence can change me.
My heart beats quicker every time my phone rings and I see your name on the screen. Girl, what have you done to me?
As I offer you my heart, I pledge that I will never break yours for the rest of my life.
I'm thinking about you right now, and I wish I could sleep close to you. I'd cuddle up to you and hug you in my arms, and it'd feel as if our loving souls had come together.
You are such a wonderful person that you might have easily won the hearts of anyone. Thank you for expressing your affection for me.
There aren't enough words in the English language to express how you make me feel. This wonderful feeling I get when I'm near you is the nicest thing I've ever experienced.
If there is such a thing as liberation from love, I'd rather be imprisoned than walk aimlessly without your affection.
My life is an unfinished puzzle when you aren't here. You are the most important piece of my puzzle that allows it to come together.
I like all of the small gestures you make to indicate that you care about me. They simply increase my affection for and admiration for you. Thank you for taking the time to visit with us.
It is extremely important to me that you get what I am saying. No one else would be able to help me as much as you do. Thank you for putting up with all of my crazy ideas and projects, and for being the most wonderful life partner anyone could ask for.
In good and sad times, if you are excited or scared about something, I will always be there for you. I will never betray you.
Do you have any idea what would brighten my day and make me happy for the next twenty-four hours? It's your first text of the day.
Related: Sex Questions: 150+ Sex Questions to Ask a Girl or Ask Guy
FAQS (Frequently Asked Questions) And Answers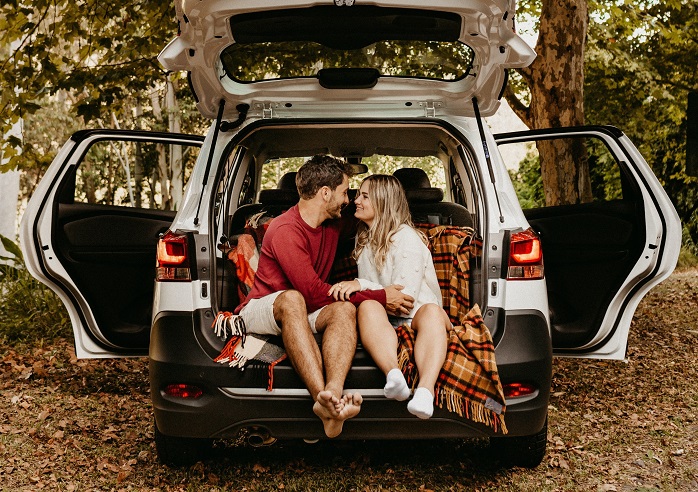 What are the best words to describe love?
It's a wonderful sensation to fall in love. It can be an unexpected sensation. You discover you've fallen in love one day. Around you, the entire cosmos appears to light up. When you realize you're in love, a single day can change your life. There are a plethora of romantic quotes that encapsulate love or describe how it feels.
Love is best described as a joyful emotion in which you feel intimately connected to another person. You're not concerned about what will happen next; instead, you're focused on the present. And when you're in love, you carelessly abandon your inhibitions. Love is a wonderful sensation.
Don't feel bad if you ever lose track of what you're doing because you're too caught up in your feelings. People can be overcome by love. Because the feeling is so lovely, you want your spouse to love you longer and longer.
What is the most romantic term you can think of?
Everyone finds a unique method to infuse passion into their relationships. Romantic quotations can help individuals understand what it means to fall in love. People have their own interpretations of poetry or well-known phrases. Some people find romantic quotes alluring, while others do not.
Some people enjoy writing love letters because it allows them to express their emotions on paper. Others enjoy receiving these notes because they make them feel cherished. There are many ways to communicate love, like singing love songs, writing love letters, or sending flowers, such as rose bouquets. It is not necessary to send flowers on a holiday such as Valentine's Day.
To indicate that you care, you may send a bouquet at random. It's as if the entire universe conspired to lead you to this point, where you're expressing your innermost passionate sentiments and ideas. You're trying to come up with the ideal way to convey how much you care.
What are the five different types of love languages?
The five love languages are diverse ways of expressing your affection for someone. These includes:
Acts of service
Affirming words
Physical touch
Quality time; and
Receiving presents
When your partner tells you what they love about you, you will feel cherished. This is referred to as words of affirmation. Another love language is when you feel valued because your partner offers you a present. Some people appreciate it when their partner expresses their love by doing things for them, such as assisting them with work forms or putting together a piece of furniture. That would be deemed a charitable deed.
Many people require physical touch to feel close to their partner. Some people need to spend quality time with their partners to feel loved. There are a variety of ways to express and accept love. When two individuals speak different love languages, it can be difficult to communicate, and there may be a part of the relationship that requires compromise. It is feasible to learn each other's languages and thus feel loved by each other.
Is there a more profound word for love?
It's difficult to come up with the appropriate word to explain love. The Gatsby, written by F. Scott Fitzgerald, is one of the most famous love stories of all time. It gives you hope that love will come your way sooner than you anticipate. It's as if the stars aligned and the cosmos conspired to bring Gatsby and Daisy together in The Great Gatsby.
They were morally and ethically drawn to each other in the same manner that F. Scott Fitzgerald wrote The Great Gatsby to show how beautiful love can be and how you may express it in your own language. You can order flowers for an anniversary, a birthday, or any other occasion. Many people send roses or rose bouquets to their partners on Valentine's Day.
What's the most romantic message you've ever received?
It's important to demonstrate that you care about your partner and that your love means something to them. Jane Austen was a romantic novelist who penned love stories. Giving an Austen novel as a special present that shows you care about your partner is a great way to do so. Leo Christopher is another writer that has a lot of lovely love quotations. Here are some of his lovely words:
"I'll make up for all the years
I was supposed to be kissing you" – Leo Christopher
Handwritten love quotes, presented to your sweetheart, show that you care.
What else can I say other than I Love You?
There is a multitude of romantic phrases that can be used to demonstrate that you "love and admire" someone. It depends on the individual and how they respond to love.
How do you show your love?
Everyone displays love in their own unique way. You may find it difficult to express your feelings to your partner and feel vulnerable, especially over the holidays. There are numerous special day ideas for expressing your affection for someone.
Perhaps you and your lover go out for a romantic meal. Maybe you'll write them a poem or send them flowers on their special day.
Conclusion
It makes you feel better about your ability when you feel significant to someone else. When you share your feelings for your partner, it encourages them to express similar feelings toward you, which improves your general self-esteem.
However, this is not the case for everyone. If you're having trouble dealing with negative sentiments about yourself or your spouse, now is an excellent moment to seek professional support. Finding the appropriate specialist to get you where you need to go is crucial.