What is Yemi Alade net worth?
Gone are the days when there were only a few female musicians on top of the music industry.
Today, there are several female musicians who are making it big in the industry.
One of these musicians is Yemi Alade.
Today, one can not talk of female musicians in Nigeria without mentioning Yemi Alade.
She is one of the foremost singers in the country today.
As a matter of fact, a lot of people argue that she is the best female artist in Nigeria.
In this article today, we will look at the net worth of Yemi Alade, as well as her biography and some other interesting facts.
Without taking your time, let us get down to the biography of Yemi Alade.
Biography of Yemi Alade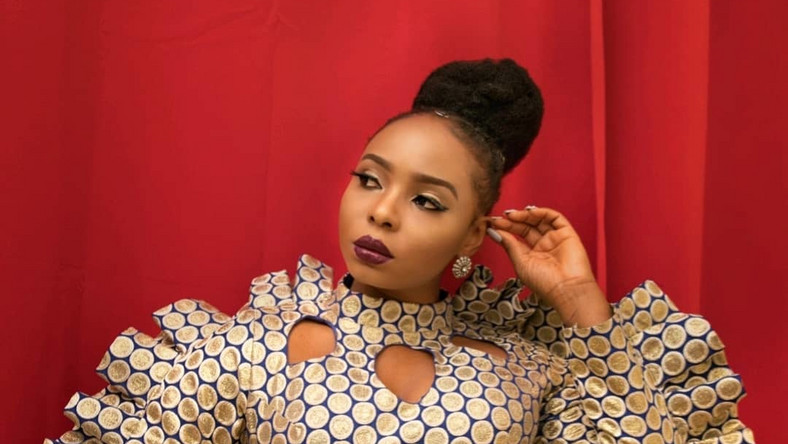 Yemi Eberechi Alade (aka Yemi Alade) is a Nigerian singer, songwriter, and actress who was born on the 13th of March 1989.
After she won the Peak Talent Show in 2009, she was later signed to the Effyzzie Music Group.
This was where she dropped her first hit single titled 'Johnny' back in 2014.
Immediately she dropped this song, she was shot into the limelight in the music space.
Following her success in the industry, Yemi Alade soon dropped her first album.
To date, she is ranked as one of the foremost female entertainers in the country.
Early Life Of Yemi Alade
Yemi Alade grew up in a multi-tribal home in Nigeria.
She says she taps from the Yoruba and Igbo ethnicities of her parents.
This singer is actually the daughter of James Alade who was a commissioner of police in Ondo State, Nigeria.
Yemi Alade Education
After Yemi Alade finished her primary education, she then attended the Victory Grammar School in Ikeja, Lagos.
Upon finishing her secondary education, she proceeded to the University of Lagos.
While at the university, she participated in a talent show called 'Peak Talent Show'.
Fortunately, she emerged as the winner of the show.
That was actually her debut appearance on screen.
After this, she soon began her music career with the Effyzzie Music Group.
Music Career of Yemi Alade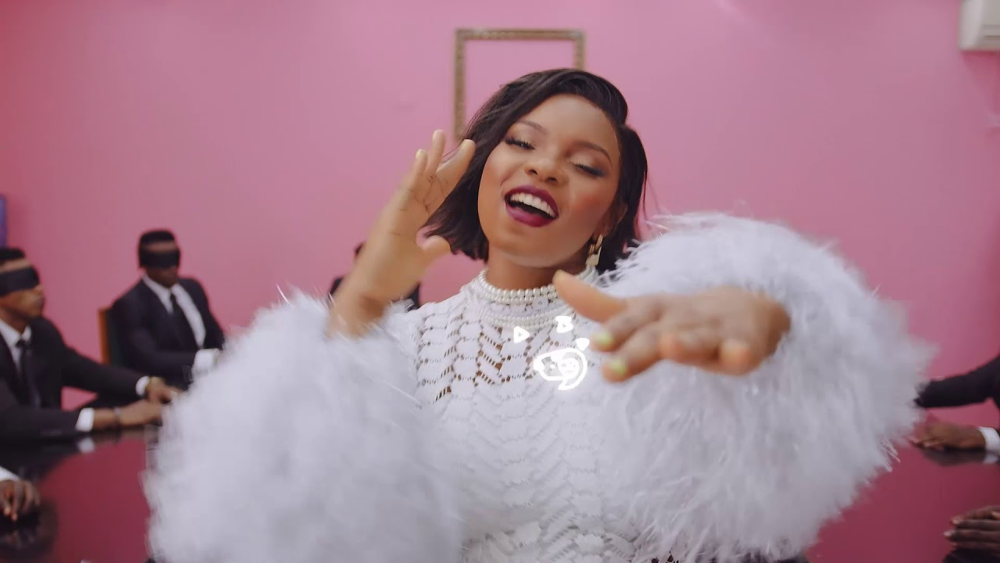 Over the years in the music industry, Yemi Alade has dropped a lot of hit singles and a few albums.
Her debut album in the music industry was the album titled 'King Of Queens'.
This album was officially released on the 2nd of October 2014.
On this album, she collaborated with a lot of producers like Young D, OJB Jezreel, El Mcee, Selebobo, Philkeyz, and more.
This album had major hits like 'Johnny', 'Kissing', and also 'Tangerine'.
It featured guest appearances from acts like Chidinma, Phyno, R2Bees, Bovi, Diamond Platnumz, and also Selebobo.
She actually boosted the promotion of her album by touring several African countries.
She toured countries like South Africa, Ghana, and more.
In November 2014, a deluxe version of the album was already out.
This version featured French editions of the tracks originally performed in English.
Prior to the official release, the cover art for the deluxe version of the album was released on the 21st of October 2014.
A short while after the release of this album, it sold up to 100,000 copies.
Yemi Alade Second Album
On the 25th of March 2016, Yemi Alade released her second album titled 'Mama Africa'.
This album focused on the strengths and weaknesses of women in Africa.
It is actually a quality piece of art that perfectly blends the genres of R&B, Afro-Pop, highlife, and also hip hop.
The singer disclosed that during the recording session of this album, she faced a lot of difficulties as she was often traveling out of the country.
She said she made the album to capture the whole of Africa in one CD.
She collaborated with artists from East Africa, West Africa, and also South Africa in this album.
The album was produced by the likes of Philkeyz, DJ Coublon, Masterkraft, Rotimi Keys, and more.
Featured in the album where music stars like P-Square, Flavour N'abania, Sarkodie, DJ Arafat, and many others.
The album was made available on iTunes a week before it was officially released.
She later announced that the funds which will be generated from the album sales will be donated to the "Feed A Child' charity initiative.
Just like her first album, she released a deluxe version of the album on the 6th of April 2016.
This edition featured artists like AKA and Bucie who are both South African musicians.
The album topped music charts in Malaysia, France, and also Germany.
Yemi Alade Third Studio Album
On the 15th of December 2017, Yemi Alade released her third studio album titled 'Black Magic'.
This was actually a follow-up to the EP titled 'Mama Afrique' which was also released in 2017.
This extended play had guest appearances from artists like Olamide and Falz.
The Black Magic album was made available for pre-order from November 2017.
Before she revealed the title of this album, she posted the acronym 'BM' and asked her fans to guess the full meaning of it.
The album had production work from top music producers like DJ Coublon, Sarz, Young D, and a host of others.
Hit singles like 'Heart Robber', Single & Searching', 'Knack Am', and more are featured in the album.
This Album made waves across the country.
However, it received some negative reviews from critics.
She was criticized for her lyrics and songwriting abilities.
Before then, she had already been announced as the head coach of the second edition of the popular Nigerian show called 'The Voice Nigeria'.
She replaced 2face as the head coach.
Yemi Alade coached Season 2 of The Voice Nigeria alongside Patoranking, Waje, and Timi Dakolo.
In July 2019, Yemi Alade became the first African female singer to reach the one million subscriber mark on YouTube.
Her song titled Johnny is currently the most-watched music video by a female African Artist.
She was also featured in one of the soundtracks of Beyoncé's album titled' The Lion King: The Gift'.
She appeared on the track alongside other musicians like Tekno and Mr. Eazi.
Fourth Album of Yemi Alade
Yemi Alade released her fourth album on the 30th of August 2019.
She describes the album as a mixture of different elements.
The album was titled 'Woman of Steel' which depicts that she commands the same degree of respect as her male counterparts.
This album is an Afrobeats album with perfect blends of highlife and R&B.
In this album, Yemi Alade speaks on different topics like poverty, socio-politics, and also love.
It took her a whole three years to complete the recording of this album.
She featured artists like Duncan Mighty, Rick Ross, and many others in the album.
Yemi Alade Fifth Studio Album
The fifth studio album of Yemi Alade was titled 'Empress', and it was released on the 17th of November 2020.
The album comprised 15 tracks with features from artists like Patoranking, Rudeboy, Dadju, and a host of others.
Production works were done by top-class producers like Philkeyz, Yung Felix, Egar Boi, and a few others.
Yemi Alade Endorsement Deals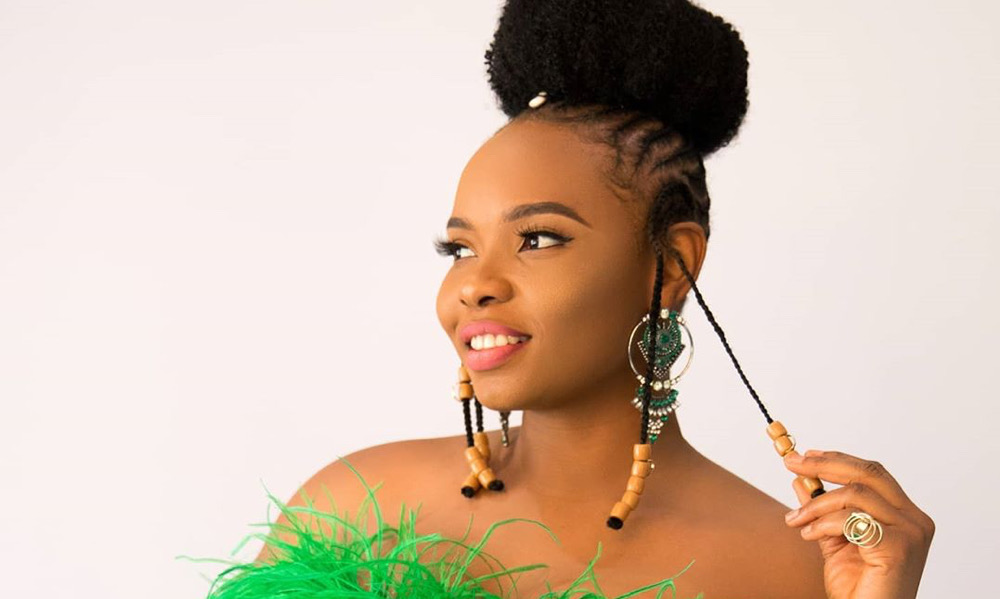 As a famous singer, Yemi Alade has bagged a couple of lucrative endorsement deals over the years.
She is a brand ambassador to major companies like Glo Nigeria, Shell, Luc Bellaire, and many other companies.
On the 16th of January 2020, she was made a brand ambassador for Hollandia Yoghurt.
The exact worth of this deal is unknown.
However, it is said to be worth millions of Naira.
Yemi Alade Awards
Over the years in the music industry, Yemi Alade has bagged a lot of major awards in the music industry.
She has bagged several awards and nominations from several awards bodies across the nation.
Some of them are AFRIMMA, City People Entertainment Awards, SoundCity Music Awards, Independent Music Awards, Nigeria Entertainment Awards, BET Awards, MTV Africa/Europe, and more.
She is one of the most decorated female artists in the country today.
Yemi Alade Cars, Mansions, and Other Assets
In this section of this article, we will look at some of the major assets owned by Yemi Alade.
Cars
Here are some major cars owned by Yemi Alade.
The Lamborghini Huracán is the most expensive car owned by Yemi Alade.
This vehicle spots a premium design with a luxury look.
From first sight, one can confirm that the vehicle is indeed an expensive one.
The singer purchased this car with a whopping sum of over N100 Million Naira.
Toyota Land Cruiser Prado
Back in December 2019, Yemi Alade got herself a brand new Toyota Land Cruiser.
The SUV features a lot of mind-blowing functionalities.
Moreover, it is the first choice car of most politicians in the country.
Although it is not as expensive as some other cars in her garage, this car is still a luxury car.
Mercedes Benz G-Wagon GLE
Yemi Alade also owns a Mercedes Benz G-Wagon GLE.
After purchasing this car, the singer posted photos of it online.
This immediately went viral all over the internet.
It was said that she bought this car with a whopping sum of N45 Million Naira.
Aside from these cars, Yemi Alade owns a couple of other cars not mentioned here.
Yemi Alade Mansions
Yemi Alade owns a luxury mansion in Lagos State.
However, not much is known about this mansion.
As a rich singer, she owns a couple of real estate properties.
However, they are not well known to the public.
What is Yemi Alade net worth?
As of 2021, Yemi Alade is already said to have a whopping net worth of $4 Million Dollars.
This makes her one of the richest female musicians in Nigeria.
Conclusion of Yemi Alade Net Worth
From this wonderful piece, we believe you have discovered a lot about Yemi Alade.
She is one of the richest female artists in Nigeria, and she is also very talented.
As a result of her creativity, she is ranked as one of the top singers on the continent.
So far, that will be all for this article.
Do feel free to drop your comments…