In this article, am going to tell you the 10 Yoruba foods and their ingredients.
Yoruba is just one of the most significant people in Nigeria.
Additionally, if you want to start naming the Nigerian cuisine then jollof rice and egusi soup should be the first Nigerian food on your list.
Yoruba food really focuses on local ingredients in promoting food richness.
What is Yoruba Foods?
Yoruba foods are one of the popular meal eaten by the high influence ethnic group in Nigeria.
The majority of Yoruba foods are typically a mix of various colored food aspects, it is constantly a pleasurable sight to see'.
However, that's the most appropriate ways the Yorubas like to eat
They like a mix of soups/stew/ various meat plus eba or pounded yam.
Some of the typical foods belonging to the Yoruba include moin-moin (fit to be tied bean pudding) and Akara (bean cake).
Native Yoruba soups consist of Ewedu, Gbegiri (which is made from beans), and also efo riro (a sort of veggie soup).
Additionally, they also eat foods like pounded-yam (Iyan), yam-flour (amala), and also Ẹba (made from Cassava flour).
Other stews consist of ordinary pepper stew, the viscous veggie (Ewedu), Ọgbọna- an additional thick soup to consume foods like amala, Iyan, ẹba, fufu.
Yoruba Foods and Their Ingredients
However, I will be telling you the best 10 Yoruba foods and their ingredients right away.
Now, let start counting.
Amala (yam-flour)
Gbegiri (soup made from beans)
Ofada rice (Natural rice)
Efo riro (vegetable soup)
Akara (bean cake)
Iyan (pounded yam)
Ewa Agayin (made from beans)
Moi-Moi (pudding beans)
Ẹba (made from Cassava flour) )
Ikokore – Ijebu-ode (made from water yam)
1. Amala (yam-flour)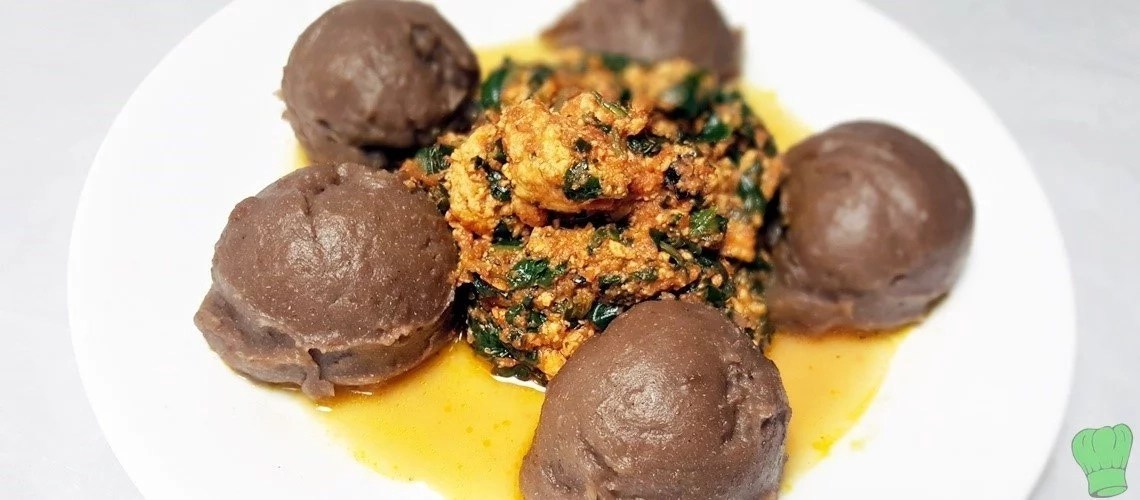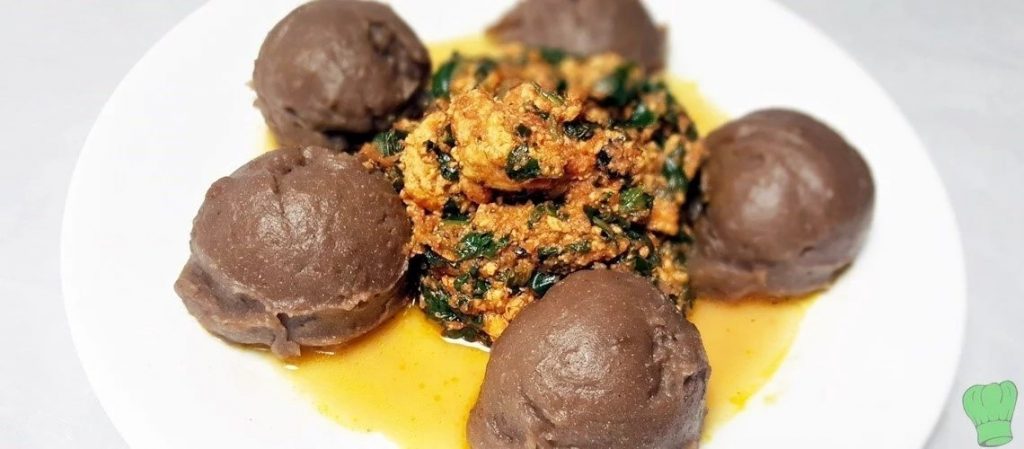 Amala is one of the most eaten Yoruba food made from Yam flour.
The Amala Yoruba food can be served with either Gbegiri (beans soup) or Ewedu (vegetable soup).
This food can be prepared with hot water, blended persistently until it turns out to be so cushy and smooth.
You will love Amala if it is been prepared softly and hot while been served.
To prepare Amala you will need to peeled yam, cut, cleaned, dried and afterward blend it.
Additionally, it is also called Elubo.
Yams are white in shading however it will turn dark-colored when dried; this gives Amala it's shading.
2. Gbegiri (soup made from beans)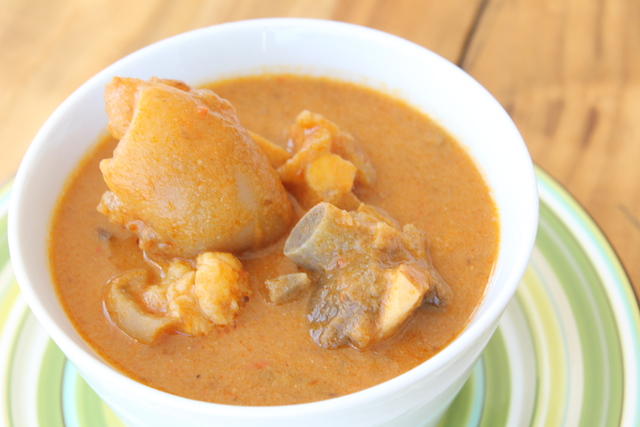 Gbegiri food is a Yoruba soup made with the use of brown beans or eye black beans.
However, It is always yellowish and mostly served with Ewedu Soup and native stew for better taste.
Gbegiri Ingredients
Brown beans or Eye black beans
Palm oil
Crayfish
Blended pepper
Onions
Ginger
Cloves (Kanafuru)
Fish (mostly prefer smoked fish)
Meat
Seasoning and Salt (for good taste)
You can read this article on how to prepare Gbegiri soup or watch this video.
3. Ofada rice (local rice)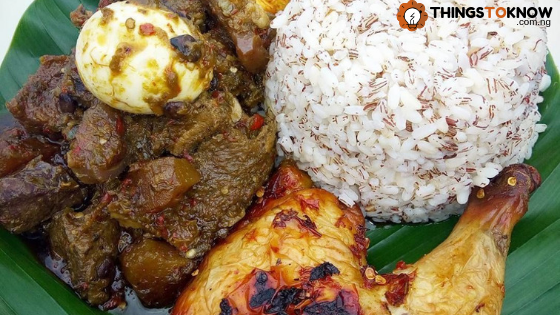 Ofada rice is a Yoruba food usually called in English "local rice".
Unlike the polished refine rice, this one contains some brownish type and stone.
If you purchase this rice in the market then you will need to separate small stone and other dirt material before cooking it.
This Ofada rice is locally planted and cultivated in the southern part of Nigeria.
Ofada Rice has a good taste when cooked with beans, crayfish, prawn, dry fish, cow skin, palm oil, and other seasonings.
Many people like cooking it like Jollof.
4. Efo riro (vegetable soup)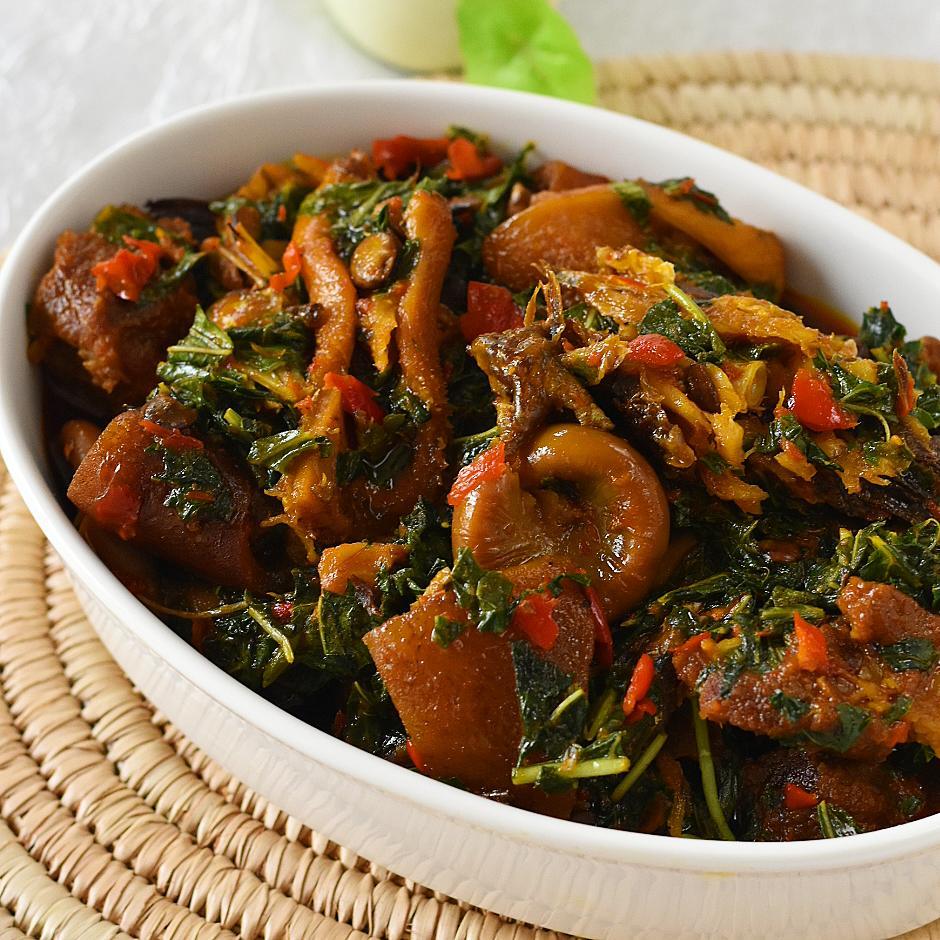 Efo riro is a popular Yoruba food enrich with vegetables. In the Efik/Ibibio ethic of the country, it is called Edikan-Ikong Soup.
The soup is rich in more health benefits such as Vitamins and it helps to build blood cells.
However, to prepare Efo riro soup you need these ingredients.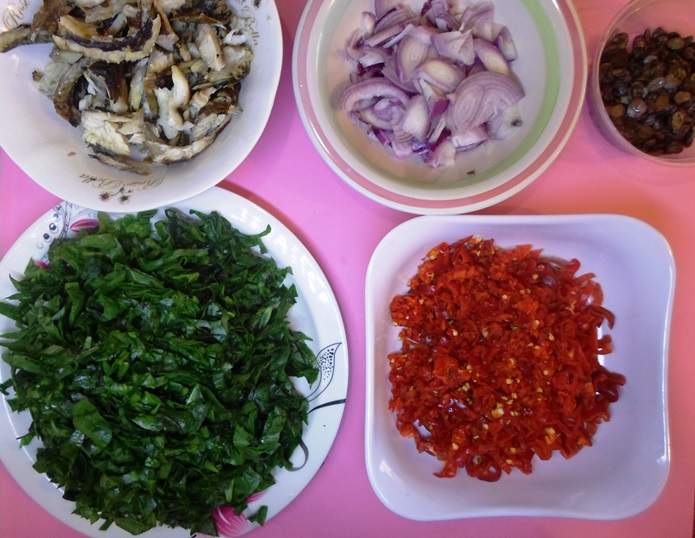 Sliced Spinach
Sliced tatashe
Pepper
Sliced onions
Crayfish
Iru (locust beans)
Smoked fish
Palm oil
Stock-fish
Seasoning and salt (for taste)
Related Article: The 10 Fun Facts About Nigeria that will surprise you
5. Akara (beans cake)
Akara is a crude bean, mixed well and prepare with deep-fried and is protein-filled which can be a smart thought for breakfast.
However, many people like using this as breakfast especially at the weekends.
The cakes have an enticing smell which you should attempt it with bread or pop.
If you want to prepare the Akara cake then should consider the following ingredients:
Ground beans
Onions
Salt
Fish
Pepper
To start your preparation of Akara cake.
You first need to soak the beans for a considerable length of time,
After that has been done (mostly considered soak for 30 min or more), remove the beans coat and ground it with pepper.
6. Iyan (pounded yam)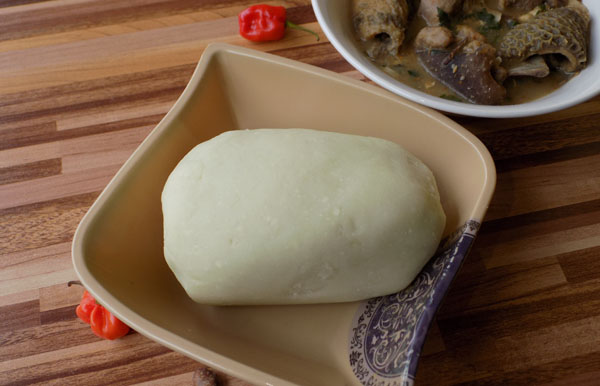 Iyan is known in English as "Pounded Yam". It is one of the most flavorful dinners eaten in Nigeria.
Everyone seems to cherish it and Ekiti individuals appear to guarantee 'Iyan' as their nourishment more than some other state.
Pounded yam is for the most part eaten with egusi (melon soup).
It is made by bubbling yam.
Option pounded yam is utilizing instant yam flour yet it doesn't suggest a flavor like the first.
The Ondo and Ekiti individuals are known to be partial to pounded yam, some other People like their pounded yam with Okro soup.
At the point when the Ondo individuals are anticipating significant visitors, they take as much time as necessary to make this delicacy.
However, It is accepted that when you are offered this sustenance, you mean such a great amount to the individual.
More individuals lean toward pounded yam to be pounded with mortar and pestle as the genuine new taste is tasted not normal for the assorted kinds of machines utilized as of late.
It is wanted to be extraordinarily taken during bubbly periods like Christmas and New Year festivities.
7. Ewa Agayin (made from beans)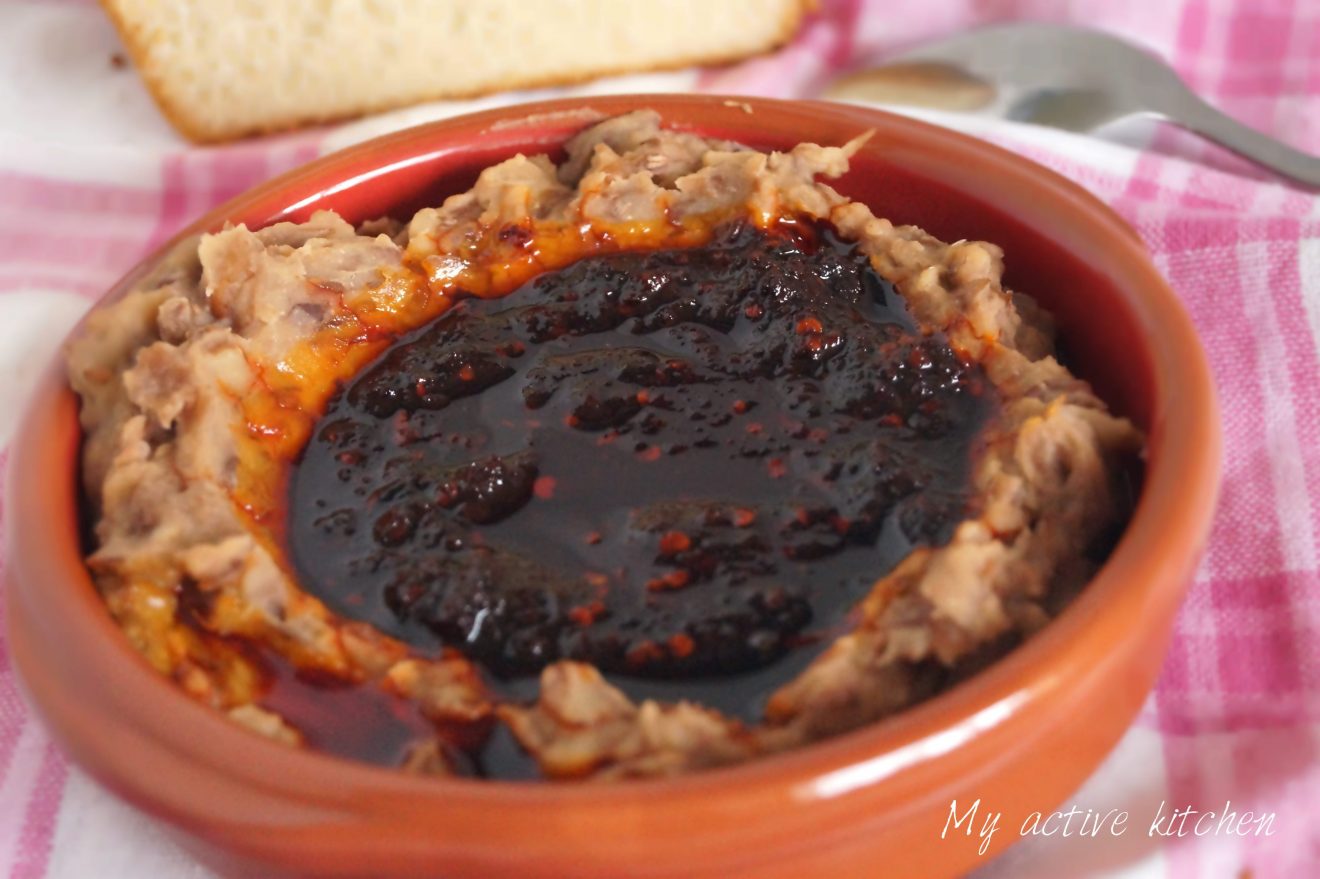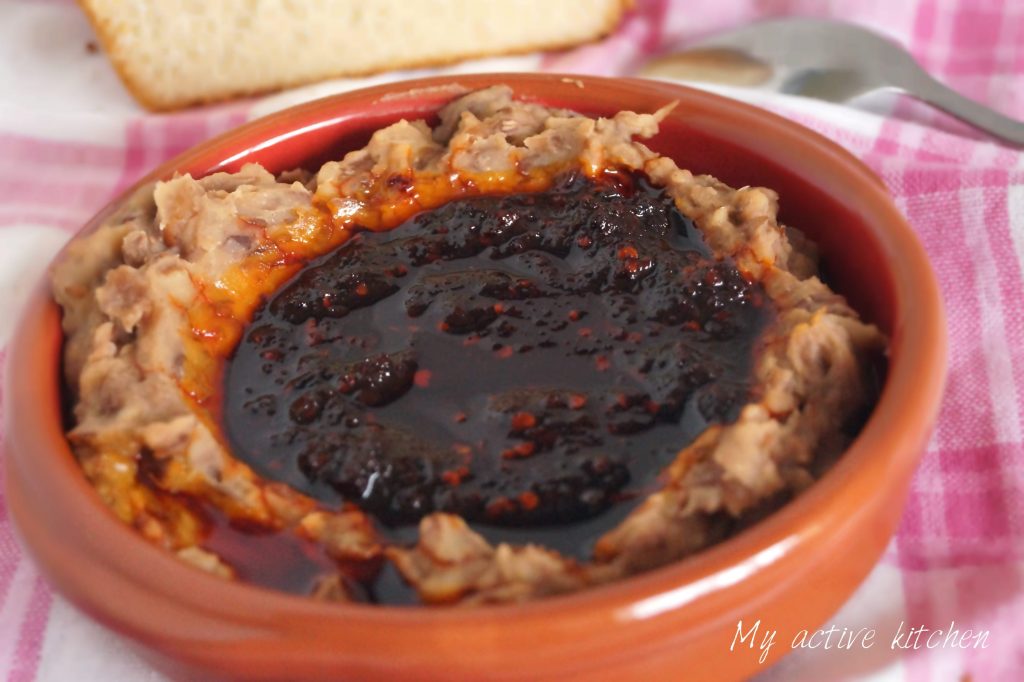 Every Nigerian beans fan loves Ewa Agayin because it is composed of cooked beans and pepper sauce.
However, It is a tasty Beans dish, widely known for its gentleness and also the yummy sauce.
It really feels very light as well as pasty to consume and when you eat a complete plate, you just feel complete almost throughout the day and also maintain drinking water.
Beans have a powerhouse of nutrients such as copper, folate, iron, magnesium, manganese, phosphorus, potassium, and also zinc.
Additionally, It likewise contains anti-oxidants and minerals that are beneficial to the body.
Due to the durability of the beans, it can be prepared with a stress pot to attain a faster cooking time.
However, the normal pot can additionally be utilized, though it could take some time to be prepared.
It is normally made when doubles are born or a child with the umbilical cord over his/her neck is born.
For these special youngsters, it is thought that beans should be cooked whenever they have unique occasions such as a wedding celebration, birthday, and so on.
Related Article: Nigerian Prison: The 10 New Facts and Rules passing into Law.
8. Moi-Moi (pudding beans)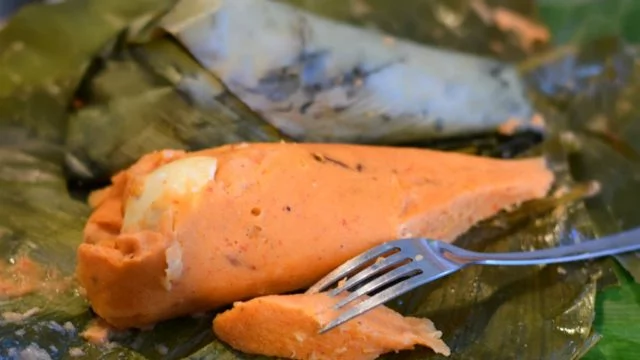 Moi-Moi is one of my favorite Yoruba foods which is very abundant in protein.
You can prepare it with bean dessert made from a mix of grounded– peeled beans, pepper, as well as onions.
It is extremely tasty and also yummy.
However, you can also use either Brownish Beans, Black Eyed Beans or Lentils.
It has diverse kinds of product packaging designs either on aluminum foil, plastic bags, containers, or you can even try the more nourishing method use as the regional Moi-Moi delegates package.
9. Eba (made from Cassava flour)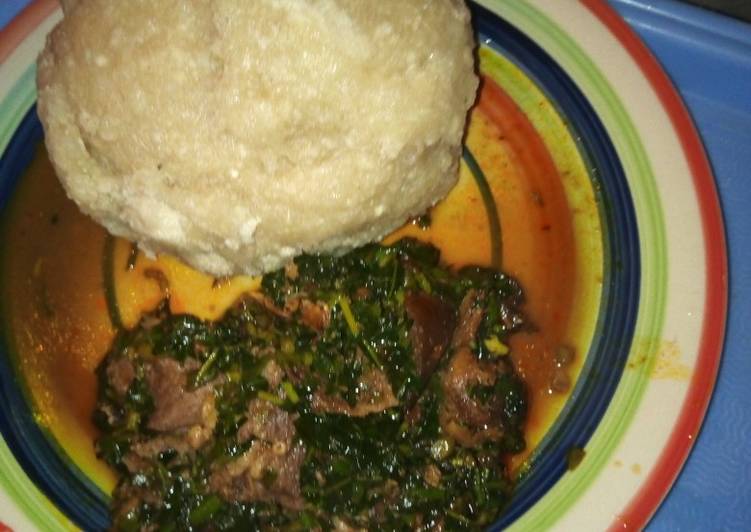 Eba is a Nigerian Yoruba food but other states and African country call it Garri.
However, the Yoruba garri (Eba) is whiter in shade like the image over the Igbo garri which looks yellow in shade.
Eba is made from cassava in powdered type.
It's typically prepared by carefully pouring the powdered cassava called into hot water until it comes to be somewhat saturated.
This is mixed constantly to create a cozy mix that can be ingested softly.
Additionally, Eba has a huge amount of calories that our body needs to be energized which is a massive 357 calories in 100 grams.
Eba is normally eaten in the south-east, south-west as well as south-south of Nigeria, some other Africans like Togo and Ghana likewise eat garri.
10. Ikokore – Ijebu-ode (made from water yam)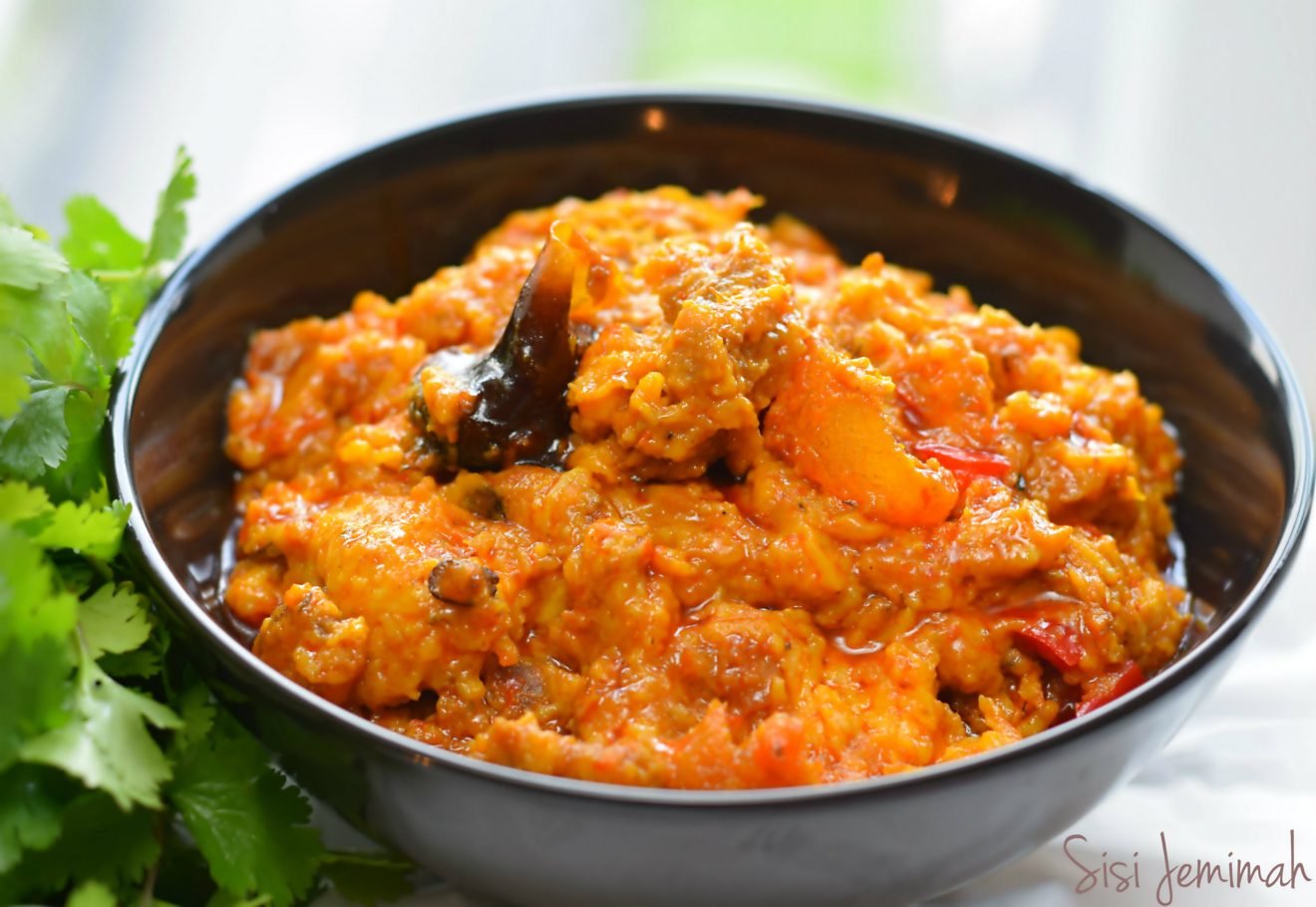 Ikokore/Ojojo is one of Yoruba people's precious food eaten by the Ijebu-Ode people of Ogun State.
If you taste this food you will understand how delicious, mouth-watering it is.
However, for you to prepare this Yoruba food, you will need the following ingredients; water yam, vegetables, onions, palm oil, pepper, spices, as well as salt to taste.
vegetables, onions, palm oil, pepper, spices, as well as salt to taste.
Water yam is recognized to be very nutritious with vitamins varying from calcium, potassium, iron, phosphorus, as well as copper.
It additionally has vitamins C and also E which have antioxidant and has actually also been uncovered to decrease the aging process in adults and it also deals with diabetes.
To make it extra-ordinarily enjoyable, some crayfish and also smoked fish may be included in the whole mix.
How about you let us know which of the Yoruba foods on this list you would like to give a try?