The Google Play Store is littered with awesome, good, and some not-so-good, Android apps, but there are some great apps that Google has removed from their store.
To launch an Android app on the Google Play Store, developers must pass a scrutinizing process whereby their app is tested and evaluated to make sure it does not violate Google's terms of use.
However, once on the Play Store, Android apps enjoy access to the widest Android marketplace in the world.
Things that gets apps banned on google play store include; Apps:
Containing explicit or pornographic content
That allow you to bet or gamble
Which violate intellectual property laws,
That fails to meet security requirements; and
Allowing you to make payments for physical products or content consumed outside that application.
Containing malicious wares
*At the beginning of October, Google announced that it would be removing 34 apps infected with malicious malware, a decision that upset nobody.*
However, there are still plenty of great apps that violate Google's policies that many Android users still want.
Fortunately, due to the open-source nature of the Android operating system, apps that aren't on the Play Store can still be downloaded from third-party websites as APK files.
Below are 10 of our favourite Android apps that are banned from the Play Store, but are but are totally amazing and cool softwares.
Popcorn Time
Popcorn time is perhaps the most popular movie-streaming and downloading program in the world. It is a torrent-free service that gives you access to all the latest released and unreleased movies and TV shows with High-Quality options almost always available.
Popcorn Time users will be happy to see subtitles widely available in some of the most widely-spoken languages (English, French, Spanish, Italian, Portuguese, Chinese). You can also watch trailers and read descriptions of movies before you watch them.
Unsurprisingly, Popcorn Time violates numerous copyright laws and as such is not on the Play Store.
XTunes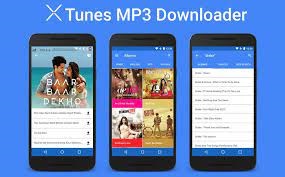 XTunes is a music downloading app that allows users to store songs on their device's storage.
The range of songs available on XTunes is impressive, to say the least, with plenty of classic and new releases available. If you're old enough to remember the good old days of Youtube to MP3 software and the tiresome work of renaming tracks, you won't have the same problem with XTunes.
Songs are available in 320kbps quality with pre-filled track information like the song title, artist, album and cover photo.
CHECK THIS OUT!!! 7 best mobile apps and websites to learn coding in 2021
PlayUp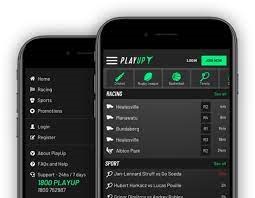 According to MyBettingSites, PlayUp has the best betting app in Australia. However, due to Google's aforementioned strict guidelines, betting and casino apps are not available on the Play Store.
Australians who want to bet with PlayUp will find the app available on the PlayUp mobile website for free. It is built to the same security and quality requirements that Google outlines in its policy guidelines.
Tubemate
Tubemate is one banned app that used to be on the Play Store but has since been removed.
You might be able to guess what the Tubemate app does based on the name – it lets you download mp4 and mp3 files from YouTube videos. This used to not, but now do, violate YouTube's Terms of Services and so the Play Store added the app to their banned list.
Tubemate, like the other apps on this list, is still available for download from third-party websites.
ShowBox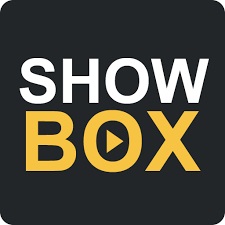 If you're after a movie downloading or streaming app then ShowBox is another great bet. It's not quite as bug-free as Popcorn Time, and the range of movies isn't quite as good, but there are still plenty to choose from, most of which are also available in high-quality.
Lucky Patcher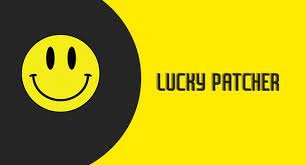 Lucky Patcher is another app that works to block ads from your other apps. As the name suggests, Lucky Patcher also helps with patching on your device but can do many other things like removing license verifications for paid apps, backing up/restoring your data, and modifying APKs.
There's plenty of things that Lucky Patcher can do so download the app yourself to check them out.
Sarahah Messaging App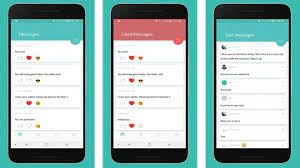 Built by a Saudi Arabian social networking service, the Sarahah Messaging App "lets you receive honest and constructive feedback from your friends and coworkers."
Sarahah means "frankness" or "honesty" in Arabic however the anonymous messaging service was abused by many users and later removed from the Play Store.
AdAway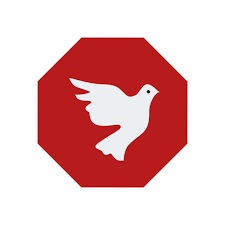 AdAway was banned from the Play Store back in 2013. The app has grown to become one of the best ad blockers for Android, but unfortunately, it is still unavailable.
This app gets rid of all of the in-app ads on your Android device. But note, to do so, does require root access to your device.
Also, be aware that some apps may not work with adAway enabled.
Fortnite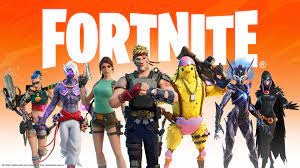 One of the most recent apps to be axed from the Play Store was the popular gaming app, Fortnite.
Fortnite violated purchase policies when it allowed users to buy things in-app rather than going through the Play Store.
Fortnite users can, and still do, enjoy the Fortnite Android app by downloading it directly from Epic Games' website.
Amazon App Store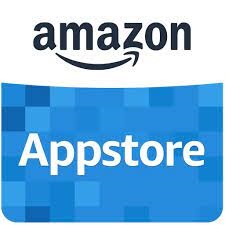 The Amazon App store went live in 2011 and works just like the iOS App Store or Google Play store.
Users love the Amazon App Store because they offer free to download 'App-of-the-Day' and music options.
As a direct competitor to Google, it's hardly surprising that the app is not available on the Play Store anymore.
Source: androidheadlines.com