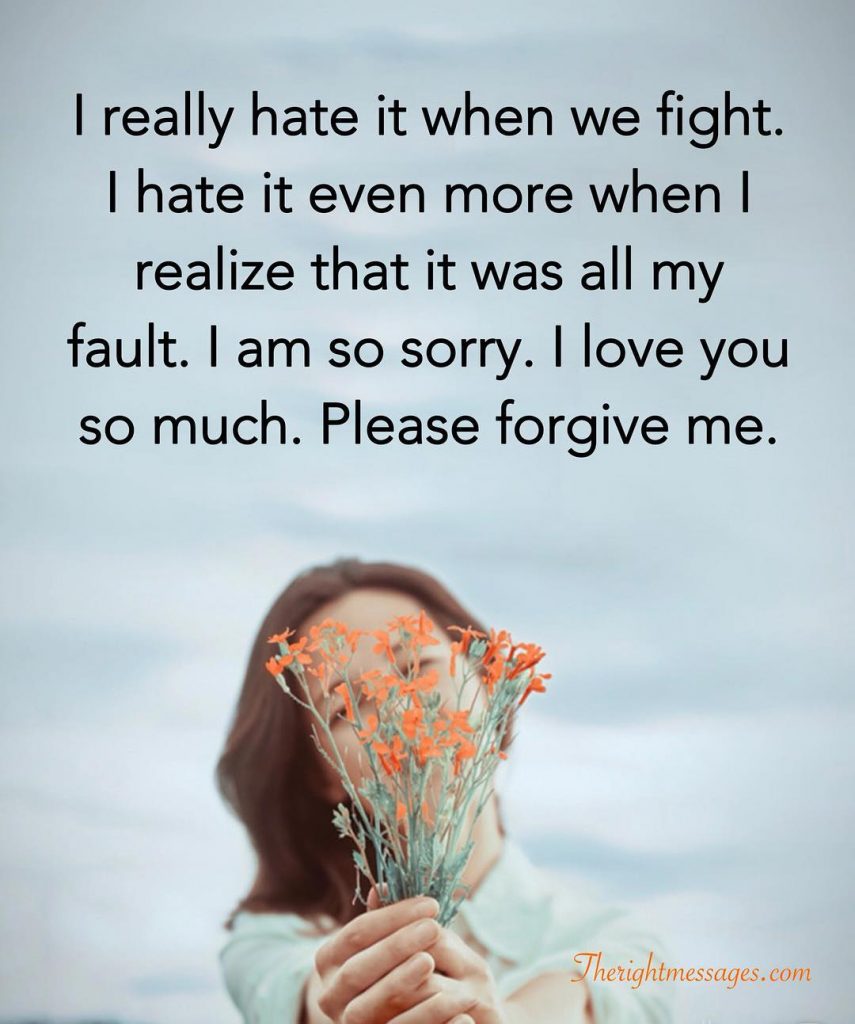 Apology messages will be a better way to amend your relationship with your lover. No relationship is perfect. In any relationship, there will be full of ups and downs. Maybe you've done or said something stupid that hurt his or her feelings.
Now, you completely regret your thoughtless words and actions, but your partner might still be upset with you. You should know that saying "I'm sorry" is not easy especially with the Male gender. Please don't get me wrong, Men do say Sorry but it's difficult to come by.
So it takes guts, humility, dignity, and full accountability for us to ask for forgiveness. Whether we like it or not, relationships will never avoid finding yourselves needing to apologize to your other half. Therefore, In this article, we will give you the best and romantic apology messages.
These messages enable you to express the depth of your regret and desire to make things right in your relationship again. So expressing yourself clearly in a sincere apology may be the right move.
Apology Messages to Your Lover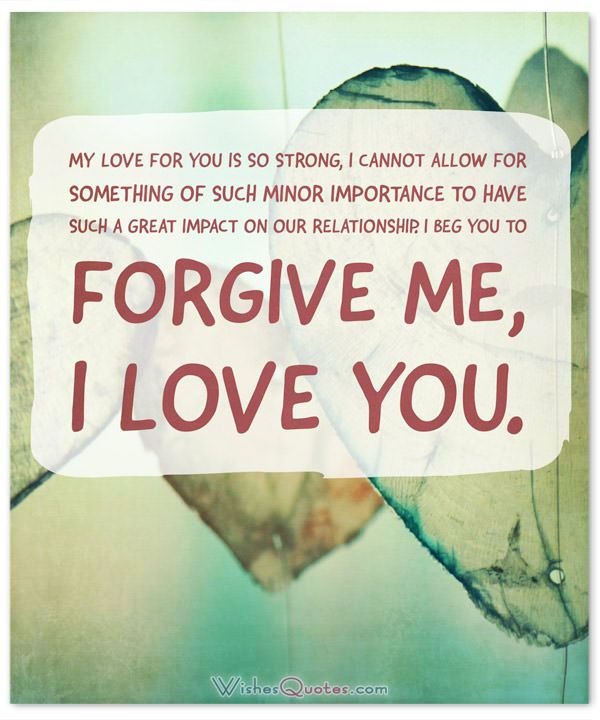 I don't believe God intends for our paths to divide. He put us on this journey together. Take my hand, and let's walk side by side again. I am so sorry for making you question your destination.
My apology to you is not because I just want you not to be mad at me. I completely understand that what I have done was stupid, and I'm fully prepared to do whatever it takes to get you to forgive me. I am sorry.
You helped me to become a better person. Honestly, I am trying hard to become better for you. I'm sorry that I have hurt you. I humbly ask for your forgiveness.
I was always prone to making dumb mistakes, but I never really cared. But breaking your heart is something I cannot accept. I am terribly sorry.
I always cause some mess. It is never your fault. I'm sorry for making you feel unhappy. I cannot believe that I cause hurt to you. You are my only hope for my life. I promise you that I will do my best to make a better version of myself for you.
Romantic Apology messages to your Lover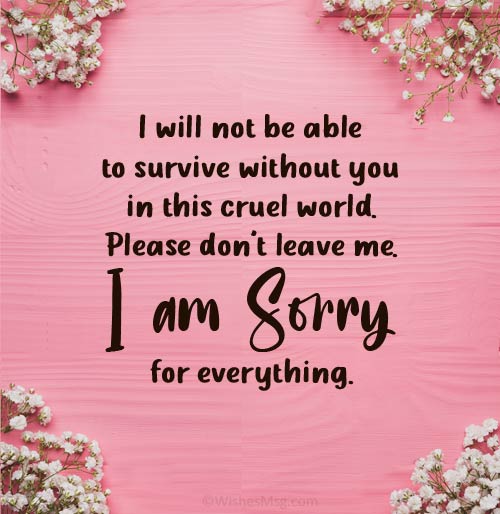 It took me much time to realize that I was wrong. Baby, I'm sorry for hurting you!
No one is entitled to mar your beautiful soul with their disgraceful actions. I am praying that you will forgive me for mine.
If each moment we've shared were a raindrop, I am soaked to the skin as I remember our love and realize the magnitude of what I've done. I can't weather this storm without you.
They say that in love, there is always a fight. They fight because they care about their differences. And for that, I care about you. But being rude and hurting is never justifiable because I have hurt you, I never meant to hurt you."
Since the day I met you, you fill me with all the unconditional love and care. But I left your heart full of hurt and bare. Still, you fill my life with all the nice things I can see, but I filled you with cries. Babe, I am asking for your forgiveness.
Apology Messages to her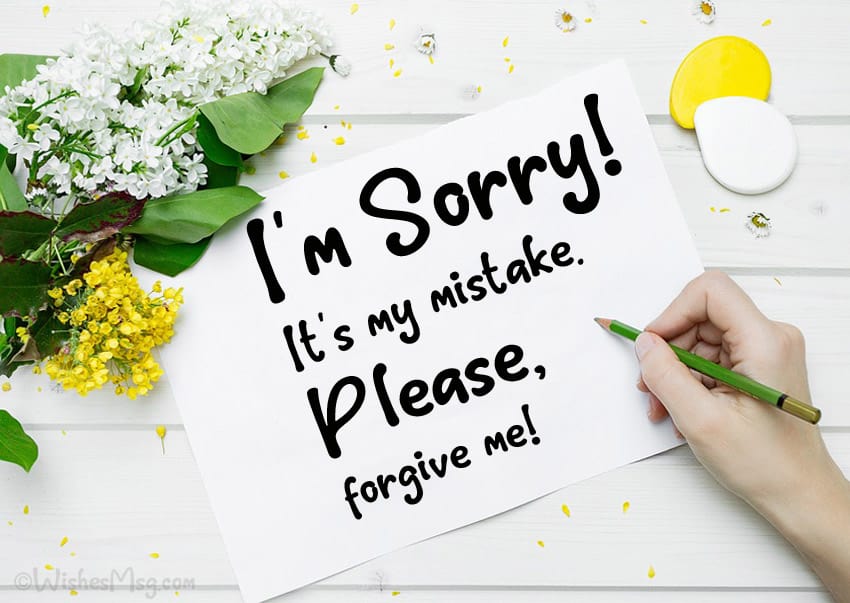 I promise that this mistake has taught me how to be a better person. Please give me the chance to show you.
You were absolutely right, and I let my pride get in the way. I am sorry for the way I treated you. You didn't deserve that.
They say that everyone deserves a second chance. So I am begging you to give me one. I know that what I did was not right, but still, that is no reason for this beautiful bond we share to break like this. Please forgive me;
I can't believe what a fool I was to treat you the way I did, I hope you can find it in your heart to forgive me and allow me to show you the kind of love and respect you truly deserve.
Realizing now how much I broke you because I have hurt you the most. I'm sorry about the fight. My heart is weeping in sadness. Please forgive me, my loving wife.
Apology Messages to Him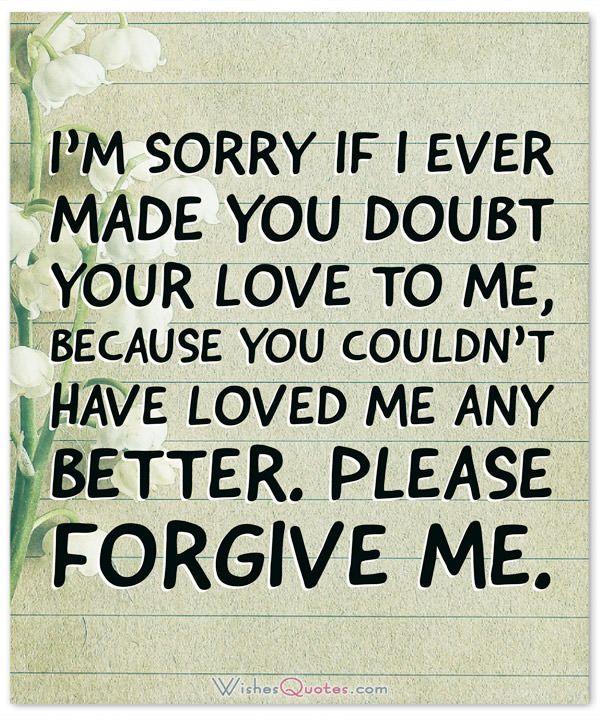 The mistakes I commit suck! I made you angry and upset. I lost your trust in me. But I promise you that I will replace it will with kisses, hugs, and love, I am sorry.
Dear, I am guilty of what I have done and I beg your forgiveness. You are a man with a big heart. I love you even in times of challenges like this. This will never happen again
A handsome, stunning, and loving man can never be mad at me. Please forgive me, I hope we can be back in normal mode because I miss you now.
Ever since we decided to date, we met plenty of setbacks, bad times, and challenges. Yet, we never give up and never allow those to rotten our relationship. Can we not let it happen this time? Please forgive me, my hero.
When we made our vows, we both accept that we both have small potholes in life. These potholes are the challenges in the freeway of our married life. Can we fix our potholes together?
What should I do to make it up with you? I will do anything just to hear you say to me that "I forgive you."
Conclusion
In summary, the apology messages we have provided in this article are the messages that will help you to rebuild the bond and trust between you and your lover. You can apologize in a text message, an email, a card, a note, or in person. If you are inspired by this write up please leave us a comment.