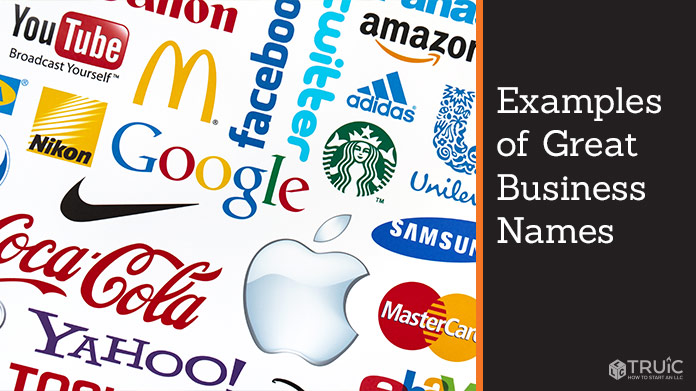 Choosing a name for your business can be one of the most important decisions that you will make. The right name can differentiate you from other businesses in your industry and set you up for success. But choosing a bad name can have disastrous effects on your company, including confusion among customers about what products or services are being offered, difficulty obtaining trademark protection, and legal battles with another company that has the same or similar name.
The following is an overview of tips to help guide you through this process so that you can find the perfect business naming option for all aspects of your company.
How do you choose your business name?
As we have said the main purpose of a name of a business should be to communicate to people what services you offer while being easy to remember and unique.
Here are some useful tips to keep in mind
1. Keep it simple and descriptive
If you are going to use a business name that is not your own, search for it on the internet and make sure someone else hasn't already taken it. You can also file an "assumed business name" with your county clerk's office (in some states) so people will know how to find your business when they see or hear about it.
You should look for something simple and descriptive. But also memorable so people would know what services they could get without having to ask about it. For example, you can choose your business as "Cheat Sheet."
This is simple and descriptive enough that people will know what type of business you are in just by the name. It is also memorable so they won't forget it if they hear about you or see you on Facebook, Google, etc.
The name needs to sound pleasant and familiar
The name needs to conjure up positive emotions
Also, the name needs to be appealing to your customers.
2.Use related words in a creative way
The business name can be a play on words, like "Dieter's Delight." It is related to the business and sounds pleasant.
It could also be something creative, like "Love at First Sight" in which we are giving you love one glance.
The name could also be a word or phrase that is in your business, like "Cocktails." You are going to need some luck if you find one of these.
3.Don't copy your competitors
It's always a good business practice not to copy your competitor's business name. This is because, for one thing, it prevents them from acquiring any rights or trademark protections under their business name.
For another thing, copying someone else's business name will make you look like an unoriginal copycat rather than the original innovator and leader. This is not good for your brand image.
4.Choose a scalable name
In business, the name you choose for your business should be scalable. What do I mean by this?
A scalable business name is one that can grow with your business as it evolves and adapts to its environment. This means a lot of things: It could refer to what you sell (e.g., "Digital Design Studio "), or to your business model (e.g., "Local Services Company"). It also means that the name should be easy for others to say, spell, and remember.
The name you choose can make a big difference in how people feel about patronizing you and working with you as a business partner. It should be a name that will accommodate your business's future growth.
5.Get a related domain name
Business names can be the one thing that sets you apart from your competitors. And also helps create an identity for your business in the marketplace. Finding the perfect business name takes time. But once you do, it will define all of your future branding efforts, so make sure to do it right!
You should go for the ".com" domain name, this is because it is very common among people. For example NetworkSolutions.com. You can also use the "Whois" tool to see if this site can be sold.
Also, you can get a desired and wonderful business name from popular social media sites like Twitter, Facebook, Instagram, and Telegram.
Conclusion
The name of your business is very important, so you should really take some time to think about it. Consider the following before naming your company or product. What are its goals? What do you want people to associate with this brand?.
How will customers find out about it on a search engine or social media sites like Facebook or Twitter?. Are any other companies using the same name as yours that might cause confusion for potential buyers?. Once you have these questions answered and feel confident in your decision, go ahead and get started! Please leave us a comment.