Are you looking for Davido all songs list?
You came to the right place. I've got a comprehensive Davido all songs list right here.
Davido, as he is popularly called, was born as David Adedeji Adeleke.
He was born on November 21, 1992 in Atlanta, Georgia. Davido is the youngest amongst his siblings and second son to his father.
He schooled in both Nigeria and the U.S, and he started doing music at a very early age.
Davido, while in school at Oakwood University, bought musical equipment for himself and started making beats.
He dropped out of school to pursue a full time music career, but later went back to school to get a degree in music.
Davido went back to school just to honour his father, a very noble thing to do and a rare act too.
He is one of the Top 10 Best Musicians In Africa 2021.
In 2016, he signed a record deal with Sony Music. But he also has a record label he founded, named "Davido Music Worldwide (DMW)".
Davido rose to prominence after releasing the single "Dami Duro" from his 'Omo Baba Olowo Album'.
Also, Dami Duro is one of Davido's most popular songs.
Davido all songs list contains several hit songs from the singer and Davido is known to be a hit maker.
In 2018, Davido won Best International Act at the 2018 BET Awards.
Before we delve into Davido all songs list, let's quickly take a look at the controversy sparked by his relationship life.
Highly recommended: Top 10 Best Songs In Nigeria In 2021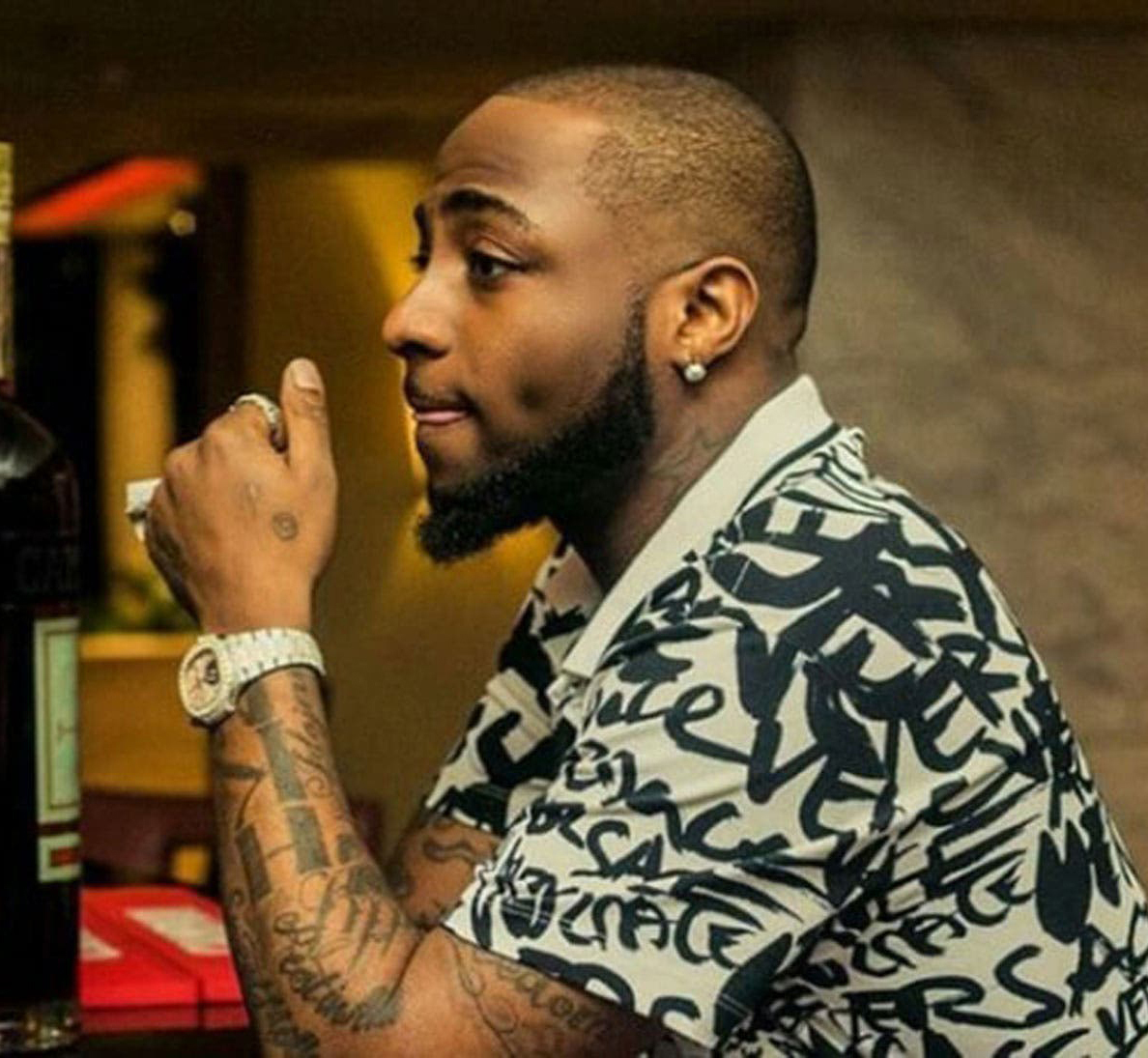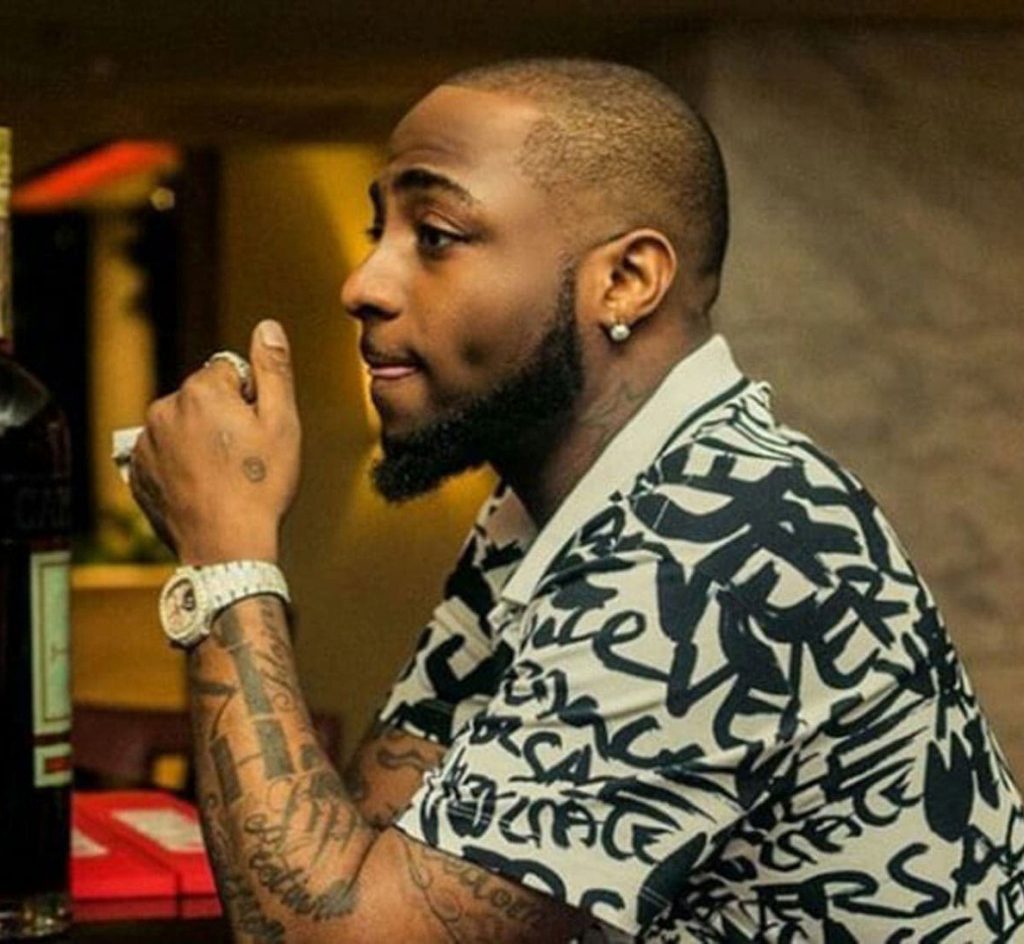 Davido and Chioma Controversy
It will really be hard to be a celebrity and not have the world monitor your life and every move you make.
In the case of Davido and Chioma controversy, I think the world didn't just look out, it was brought to them.
How? You may ask.
You remember the song "Assurance" by Davido. He sang it for Chioma actually and in the song, he said:
'And if I ever leave oh, make water carry me dey go… I give my baby lifetime insurance'.
The words above promised forever love for Chioma, and this attracted the attention of the public greatly.
I believe this is understandable.
However, Assurance is one of the most popular Davido songs and the story behind the song made it go far.
Davido All Songs and Album List
Here are the list of Davido songs and albums across the years.
Davido Songs 2011 – 2012
Omo Baba Olowo Album
This album is Davido's debut studio album. He began putting this album together since 2011.
Also, "Omo Baba Olowo" won Album of the Year award at The Headiest 2013.
The Davido songs from this album are:
Back When featuring Naeto C.
Dami Duro
Ekuro
Overseas
All of You
Gbon Gbon
Feel Alright feat. Ice Prince
New Skul Tinz feat. Sina Rambo and B-Red
Video
Down
No Visa feat. Sina Rambo
Enter the Centre feat. B-Red
Dollars In the Bank feat. Kayswitch
Sade
Mary Jane
Bless Me
For You
Davido Songs 2013
Davido, in 2013 didn't realease any album. However, he didn't fail to give his fans good tunes to vibe to.
Here's Davido songs list for 2013:
Gobe
One of A Kind
Skelewu
Davido Songs 2014
Aye
Tchelete (GoodLife) featuring Mafikizolo
Singles Released In 2015
Dodo
Fans Mi featuring Meek Mill
Owo Ni Koko
The Sound feat. Uhuru and DJ Bucks
The Money feat. Olamide
Son of Mercy EP 2016
Davido, after releasing Omo Baba Olowo in 2012, released mostly singles until 2016.
In 2016, 'Son of Mercy EP', a 5-track body of work was released.
The tracks list is as follows:
1. Gbagbe Oshi
2. Maga 2 Mugu
3. Coolest Kid in Africa feat. Nasty C
4. Return
5. How Long feat. Tinashe
Davido Songs 2017 – 2019
From the album 'A Good Time', he released a number of hit singles through 2017 – 2019.
He worked with a number of people on this album including Kiddominant, Peruzzi, Naira Marley, Chris Brown and many other popular names in the industry.
This is the track listing for Davido's album 'A Good Time':
1. Intro
2. 1 Milli
3. Check Am
4. Disturbance feat. Peruzzi
5. If
6. D&G feat. Summer Walker
7. Get To You
8. Risky
9. Sweet In The Middle
10. Fall
11. Green Light Riddim
12. Big Picture
13. One Thing
14. Assurance
15. Blow My Mind feat. Chris Brown
16. Company
17. Animashaun feat. Yonda
Between the period of 2017 – 2019, here's a list of other Davido songs released:
1. Pere feat. Rae Sremmurd and Young Thug
2. Fia
3. Like Day
4. Flora My Flaws
5. Nwa Baby
6. Wonder Woman
Davido Songs 2020
A Better Time
In 2020, he released his second studio album 'A Better Time'.
This album contains some Davido Latest songs released as at the time of writing this.
Davido worked with a number of industry gurus on this project. These names include the likes of Nicki Minaj, Mayorkun, Chris Brown, Nas, and Young Thug.
For Davido 2020 songs, here's the track listing of 'A Better Time':
1. Fem
2. Jowo
3. Something Fishy
4. Holy Ground feat. Nicki Minaj
5. Heaven
6. Very Special
7. The Best feat. Mayorkun
8. Shopping Sprees feat. Chris Brown & Young Thug
9. Sunlight
10. Tanana
11. MeBe feat. Mugeez
12. La La feat. Clay
13. So Crazy feat. Lil Baby
14. Birthday Cake feat. Nas and Hit-Boy
15. I Got A Friend feat. Mayorkun & Sho Madjozi
16. Fade feat. Bella Shmurda
17. On My Way feat. Sauti Sol.
Davido Latest Song 2021
For Davido songs 2021, as at the time of writing this, Davido is yet to put out a fresh body of work.
But, he's dropped official videos of singles earlier released and his fans love him all the way.
So which of these Davido All Songs List is your favourite?
I'll love to hear from you. Leave a comment and also share this post with your friends.
Recommended for you: