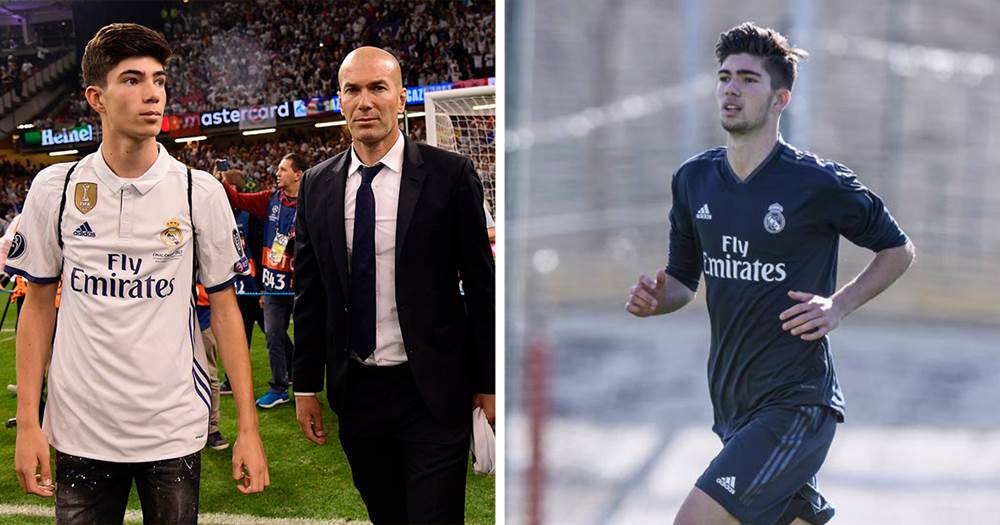 Who are the coaches whose children are footballers? It's always the dream of every father to see their children succeed in life no matter the career they choose. But once a father is successful in his chosen career, as he grows old, he will always want his sons to follow in his footsteps in order to maintain the legacy.
In this article, Thingstoknow will be looking at past/active football coaches whose children are also playing active football but for a different team entirely.
Diego Simeone (Coach, Father) and Giovanni Simeone (Footballer, Son )
Diego Simeone is the current head coach of Spanish side Atletico Madrid, who is a Spanish ex-international having served his country at the national level. His son is on the payroll of the Italian side Cagliari Calcio. "My son has everything to play under me, but I will never sign him," Diego said in September 2018.
"Unfortunately, I'm never going to sign him for my team, I never want to totally rule the possibility out on one hand but it would be very difficult to have a son in the locker room.
Enzo Fernandez Zinedane, Luca Zindane, Theo Zidane And Their Father Zinedine Zidane (Coach)
When scrolling through the photos, take a good look at their faces you will not need any convincing. Real Madrid head coach Zinedine Zidane needs no introduction in the world of football following his success at Real Madrid.
He has three sons.
Enzo Fernandez Zidane: He is the first son of Zidane and he is currently on the payroll of Spanish side CD Aves.
Luca Zidane: He currently plays as a goalkeeper for Spanish side Rayo Vallecano
Luca and Enzo Zidane.
Theo Zidane plays for Real Madrid FC Juvenile as a midfielder.
Theo is the last son and his father's number one fan. He was pictured with his father after Real Madrid 2017 Uefa Champions League triumph. Zinedine Zidane is one of the best coaches in the world and his children are showings signs of becoming one of the best footballers in the world as well.
Edward Henrik Larsson (Father, Coach) and Jordan Larsson (Son)
Jordan Larsson is following in the footsteps of his father having broken into the Swedish national team. He currently plights his trade in the Russian Premier League with CSK Moscow. Despite having been managed by his dad, Jordan has a long way to go if he wishes to reach the heights of the Swedish legend.
Edward Henrik Larsson (Father, Coach)
He is currently the assistant coach to Spanish side Barcelona.
Jonathan Klinsmann (son) Jurgen Klinsmann (Father)
Jonathan Klinsmann is following in the footsteps of his father Jurgen Klinsmann.
He had spells at various American clubs and trials across Europe. He is a goalkeeper and earned a professional contract with Hertha Berlin, spending two years without making a first-team appearance.

In the summer of 2019, Klinsmann left Germany for Swiss side St Gallen but has made just two appearances although the season. He is behind Dejan Stojanovic in the pecking order. His Father Jurgen Klinsmann is a top coach who has managed teams like Bayern Munich, Hertha Berlin, Germany National team as well as USA National team.
Conclusion
In summary, there you have it, footballers whose fathers are coaches but their Children play for different teams. Their fathers let them work their ways to the starting XI of any team they're playing for.
If I have forgotten anyone or you like this post, please kindly add your view on the comments session