This article is all about Nigeria beaches and their location.
If you haven't been to a beach before, then, this is the period to do so; the yuletide season is the best time to do so.
A Beach most often is naturally made while others are weaned or created by men.
Nigeria is known for many things and amongst them, are the magnificent water bodies that surround its states.
Its famous river – the Niger and Benue is one of the biggest in West Africa.
Its golden cities – Lagos, Calabar, Port-Harcourt, etc. are said to be the land of aquatic splendor.
The sight of splashing waters, the rolling tides, the clean and serene environment, the warmth and tranquility that comes with real nature.
Despite the multitudes of problems that often saddle the average Nigerian, a day in a Nigerian beach would make a memorable experience.
So, if you're a Nigerian and you ever think of getting away from the hustle and bustle of daily life.
The coastline offers free route from it all; you can find solace, peace and tranquility.
Even to enjoy the splendor of the waves.
It is important therefore to read this article, it will help you to know the beaches in Nigeria and their locations.
In no preferential order or series, we have;
List of Beaches In Nigeria
Here are the full list of beaches in Nigeria and their locations.
1. Lagos Bar Beach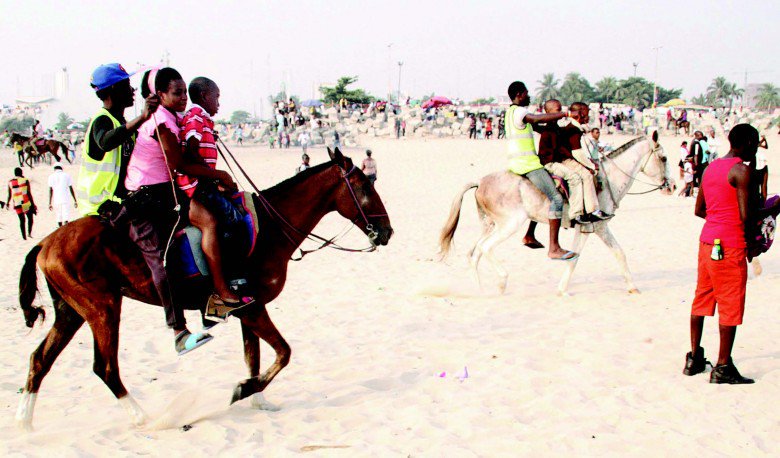 The Lagos bar beach may not be the most beautiful beach but it's the most popular in Nigeria.
It's also called the Victoria Beach and it is located at the epicenter of Victoria Island.
When you reach there, you will see that it's a white sandy beach which originally was one of the chains of a naturally occurring sandy bars which shielded Lagos from the stormy Gulf of the Guinea.
During the military era, the Lagos Bar Beach serves as a public execution Centre of the Nigerian Army for convicted persons.
Lawrence Anini, a famous criminal and serial killer was executed here.
2. IBeno Beach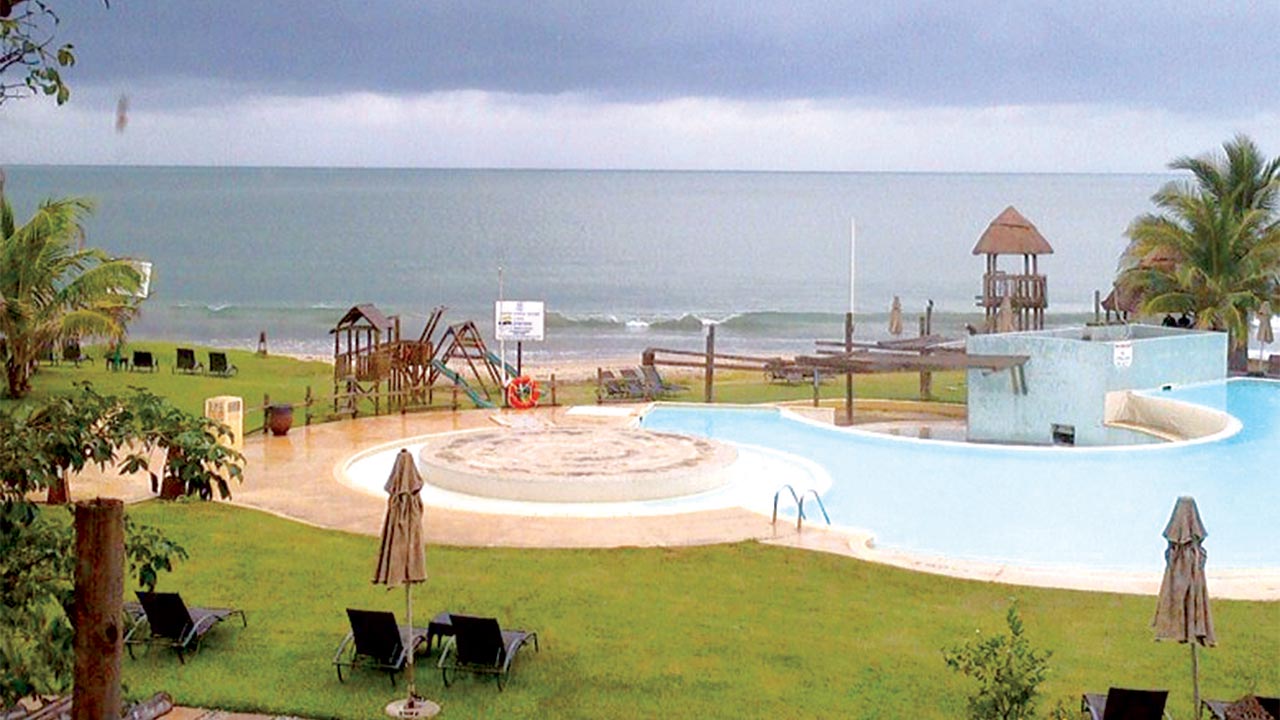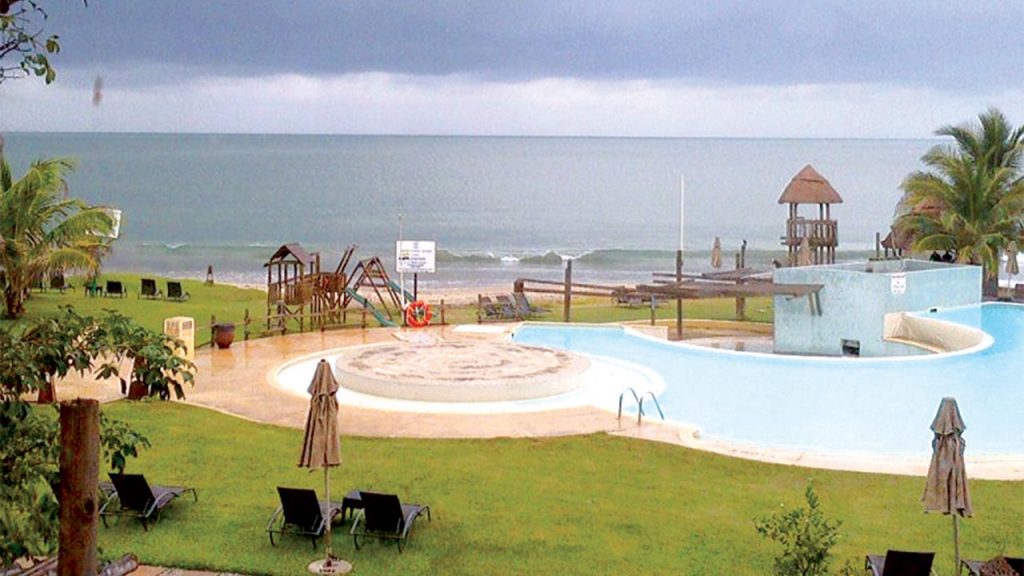 Ibeno Beach is located in Eket, Akwa Ibom state.
It is one of the longest white sand beaches on the subcontinent covering about 2 kilometers, it is majestically seated along the Atlantic Ocean.
One of its outstanding features is its surrounding – clean, with the fresh-smelling breeze, beautiful trees which serves as cover from the sun.
However, it is not only the home of fishing but also a good relaxation spot for tourists.
Interestingly, its sands remain stable against the washing effect of the tides.
3. Port-Harcourt Tourist Beach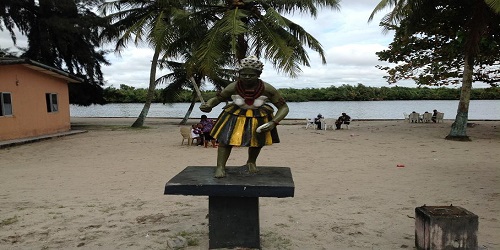 The Port-Harcourt Tourist Beach was built in 1988 along the Kolabi Creek Line.
Being one of the finest beaches in the city of Port-Harcourt,.
Besides, Port-Harcourt Beach is a white, urban sand beach and a safe beach for tourism and fun-seekers.
4. Asaba Beach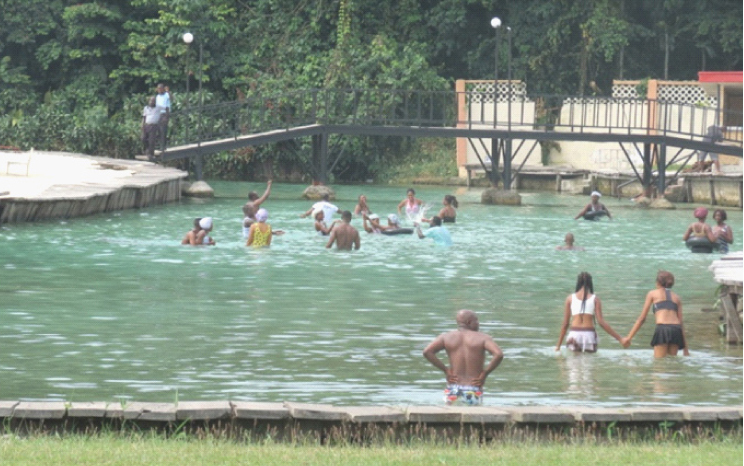 The Asaba Beach is located at Otuogu Delta state, Nigeria.
Its white sand glitters in the beautiful sun; visitors who come here for the first time says, its environment has a perfect image of tropical paradise.
However, It is a great place for married couples who wish to go on Honeymoon.
In addition to that, Hustlers who wants to get a getaway sometime and for children.
As expected, it is more crowded on weekends and of course during the yuletide season.
5. Ifoko Beach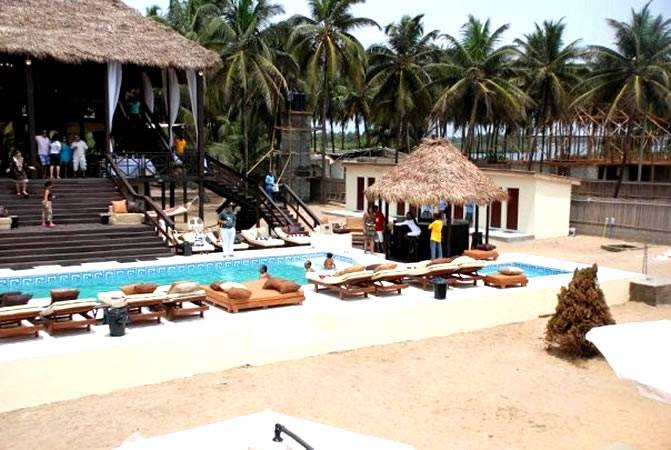 Just like Tourist Beach.
Ifoko Beach is also one of the most popular beaches we have in the city of Port-Harcourt.
This naturally occurring beach is located at Elem Ifoko, Rivers state.
It's a famous place or spot for hang-out, get-togethers, and watching aquatic life.
Example: whales, sun-bathing, and swimming.
Visitors who come here most times don't want to leave.
The beach is maintained by the local residents in terms of cleaning.
6. Elegushi Royal Beach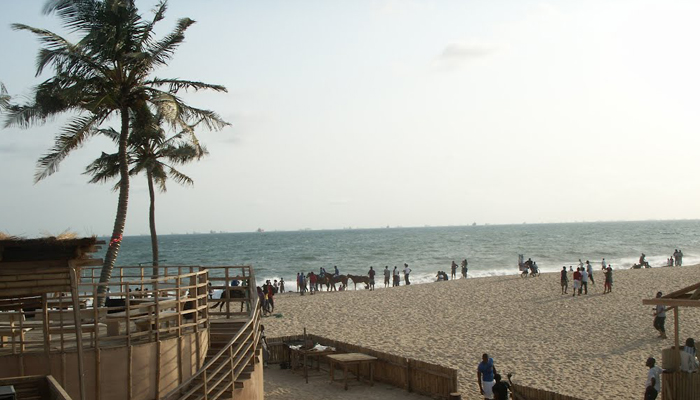 Lekki is known as the land of beaches in Lagos, Nigeria.
It is the home of numerous public and private beaches.
There are many attractive beaches situated on the Lekki peninsula.
The Elegushi Royal Beach is one of them and arguably one of the most popular private beaches in Lekki.
It is owned by the Elegushi Royal family.
However, It is situated around Ikate area of Lekki, a 10-minutes drive from the Admiralty Circle.
Over 40,000 guest troop in each week and Sunday is the best day of the week to visit this beach.
It's a well-known venue of the famous beach soccer tournaments known as COPA Lagos.
You can also watch live performances, and jamborees all day long.
It is advisable swimmers don't swim too far into the sea to avoid the riptides.
7. Eleko Beach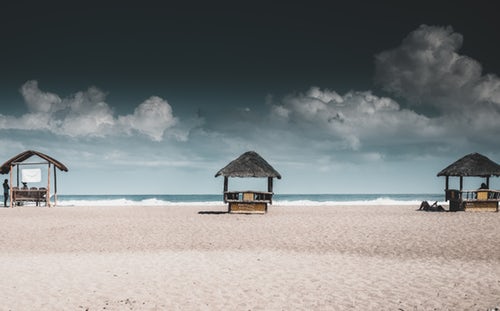 Opened in 1989, the Eleko Beach is arguably one of the oldest beaches in Nigeria.
If you're looking at getting away from the hustle and bustle of Nigerian life, then Eleko Beach won't be a bad place to visit.
It is relatively peaceful and tranquil and very much ideal for fun-seekers.
However, The Eleko is situated on the Eleko Beach Road off the Lekki-Epe expressway.
Which over or close to an hour drive from Lekki Phase 1.
Though a public beach, it is neat and not too crowded compared to others.
Visitors can enjoy sports, kayaking, horse riding, and grilled seafood: prawns, fish, crabs, and the sweet taste of tropical existence in the form of fresh coconut juice.
It also has bamboo huts where visitors can get some shuteye.
8. Oniru Beach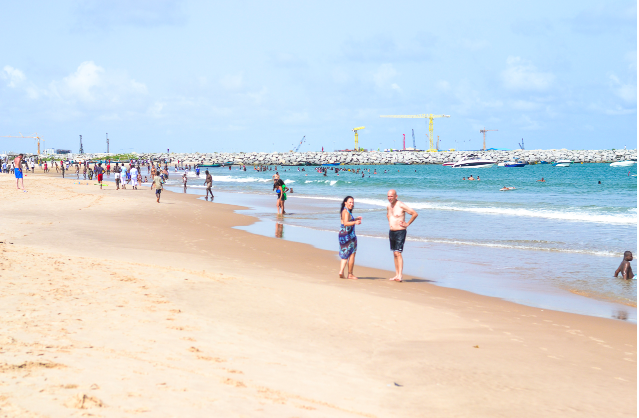 Just like the Elegushi Royal Beach, Oniru Beach is privately owned beach in Lagos.
It's owned by the Oniru Royal family.
However, it is a popular hotspot in Lagos and entertains over 10,000 guest every week.
Because of its gorgeous scenery, beautiful oasis, and balanced mix of music, many locals and foreigners troop in every week.
You can purchase artworks such as paintings, jewelry, miniature, beadwork, wood carvings, etc.
It is located at the end of Ligali Ayorinde Street, off Ajose Adeogun Street in Victoria Island.
9. Atican Beach.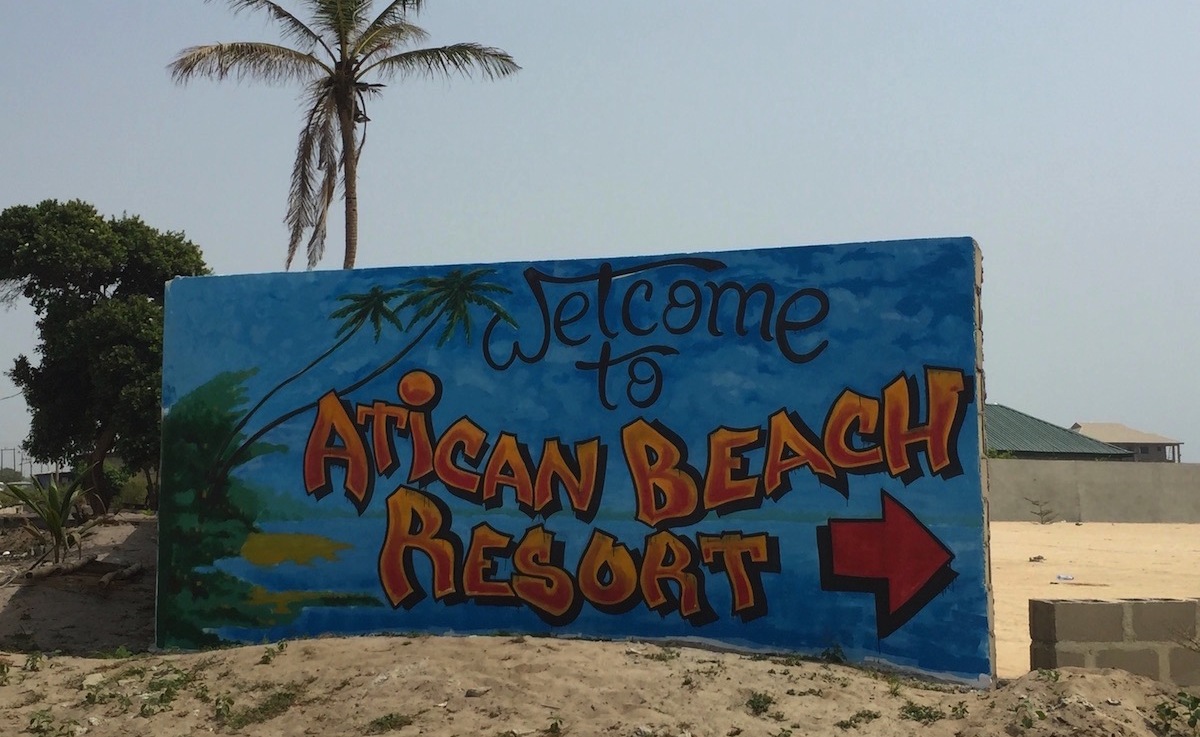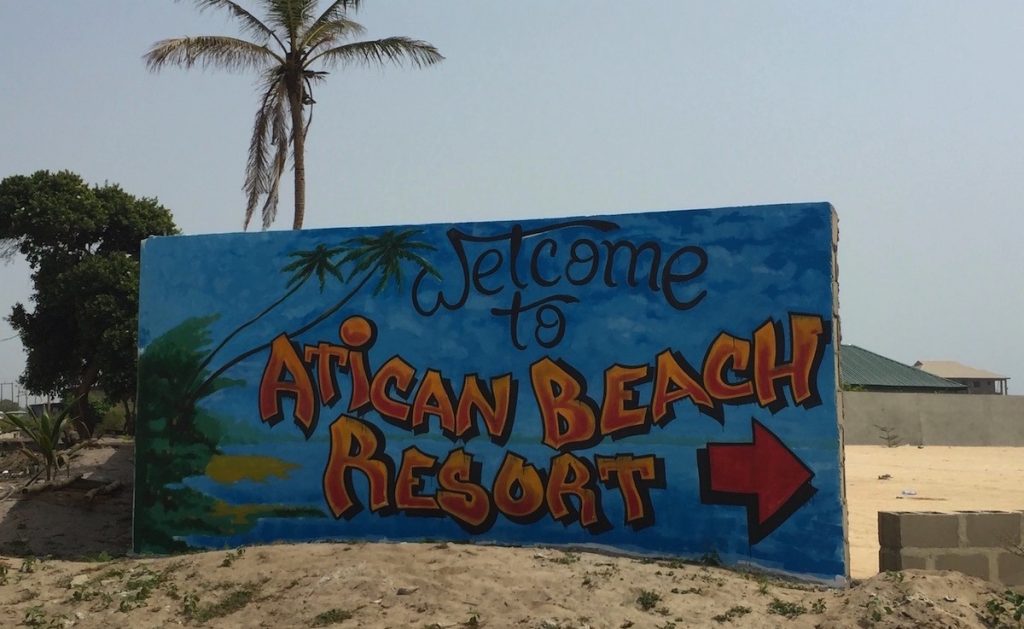 The Atican Beach is located at Okun, Ajah, Lagos.
It can be accessed from Abraham Adesanya Road depending on where you're coming from and it is a privately owned beach.
Although clean and serene, Atican Beach is less crowded because it is one of Lagos' far off beache.
The entertainment activities are limited.
It is a place where you can just sit back and watch the tides for digital nomads.
For those who seek a quiet place lace to get work done, the Atican is the ideal place.
Its facilities include a playground for kids, convenient lodging for those which to pass the night or days, a swimming pool, a restaurant where you can eat Nigerian delicacies, spicy meat, etc.
10. Coconut Beach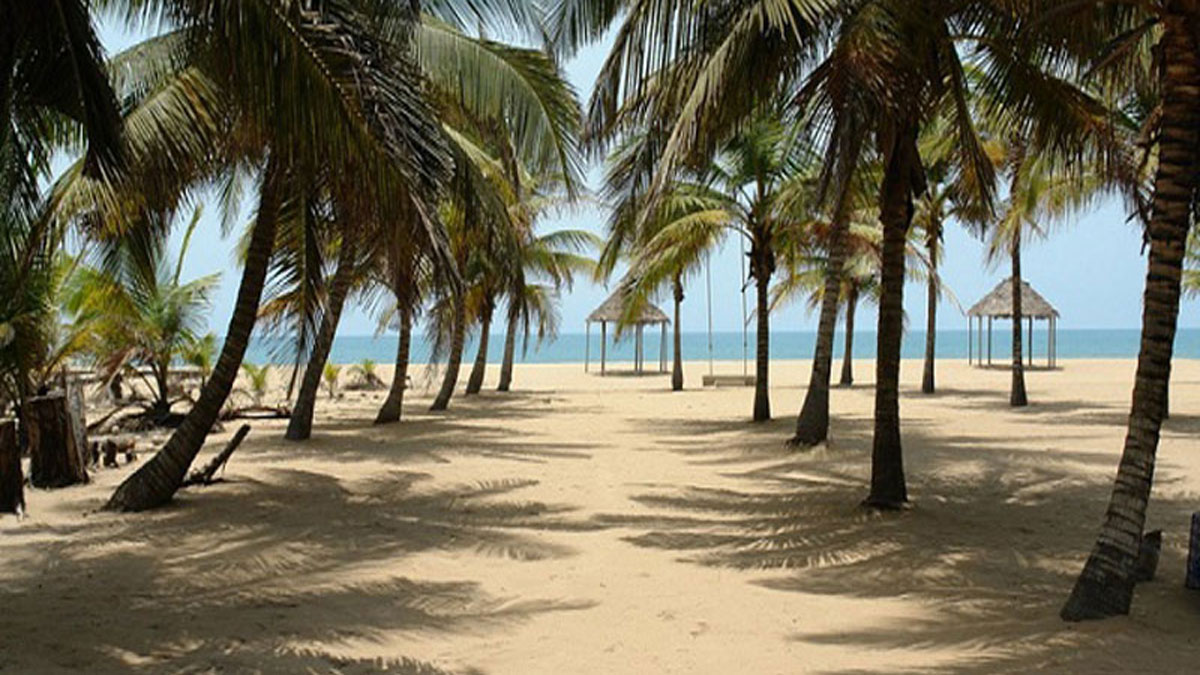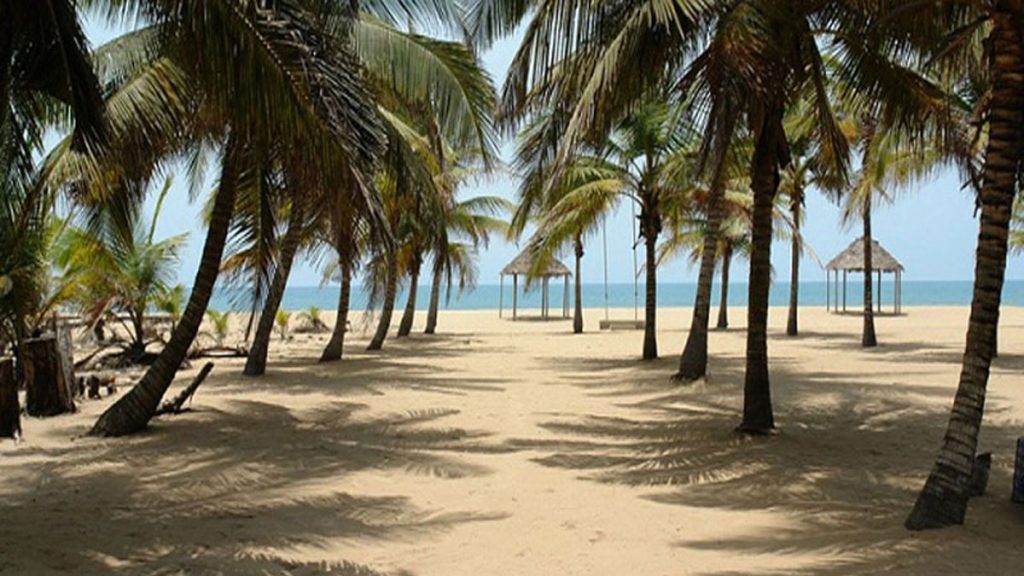 The coastal town of Badagry is home to one of the most beautiful beaches in western Lagos, Nigeria – Coconut Beach.
It is called the Coconut Beach because of its attractive set of coconut trees that surrounds its environment.
Nevertheless, It is a public beach, one of the most popular beaches in Badagry especially towards festive periods, and entry is free to all.
It lies about 20 miles towards the border of the federal republic of Nigerian and Benin.
For visitors who which to come here, it can be accessed through the Lagos-Badagry expressway.
Visitors can board a bus from Mile 2 bus stop, Oshodi bus stop, or Obalende bus stop.
The atmosphere is very friendly for relaxation and it is a great place to visit as a couple.
Notwithstanding, the beach is far removed from the noise of the suburbia and surrounded by vacation huts.
Here, you can enjoy different types of music, fresh coconut juice, the galloping ride as the ocean breeze motivates your spirit.
The quietness is surreal and sends you to another realm far away. Visitors never leave disappointed.
11. Suntan Beach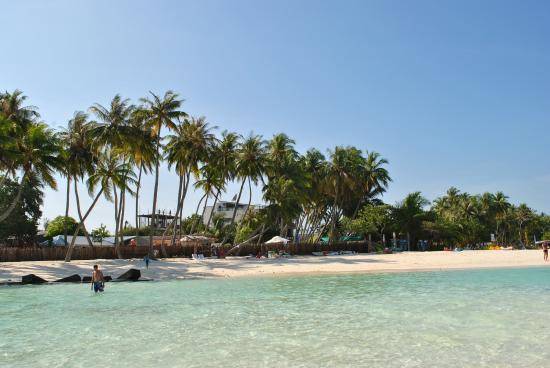 Just like the Coconut Beach in Badagry, the Suntan Beach is also located in Badagry.
But unlike the Coconut Beach, it is a hidden treasure with beautiful palm trees and huts, less talk about but magnificent.
Most of its visitors are fun-seekers, nature enthusiasts, and tourists.
Visitors don't worry about safety.
The weekend is the best time to visit the beach because that's when there is a flurry of activities taking place.
Activities like horse riding, telling tales by the locals, fishing, etc.
The quiet and calm environment opens our mind to the world.
12. Akwuke Beach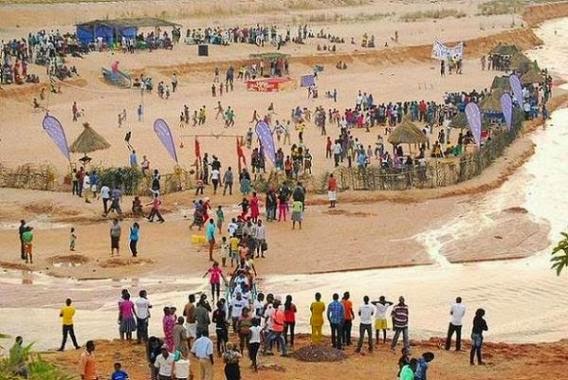 Akwuke Beach is located in Akwuke, Enugu state, Nigeria and a town along the Enugu-Port Harcourt expressway.
Though Enugu is not a coastal city, nature still finds a way of providing an alternative spot for beach lovers and fun-seekers.
Being a riverbank covered with lots of sand that stretches over a wide expanse of land/
It is a beehive of economic activities such as stone mining and sand extraction.
We can also expect to see a natural scenic spot for relaxation.
Given its vast space, the site can co-exist with economic activities and recreational activities.
It is a sure site for picnics, tourism, sightseeing, school excursion, carnivals, and a popular location for photoshoots, music videos, and movies.
13. Ndibe Sand Beach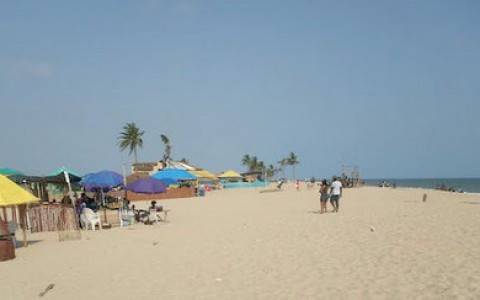 The Ndibe Sand Beach is part of the wide golden sand beaches along the Cross-River basin situated in Afikpo North Local Government area of Ebonyi State.
It usually has an enormous presence during the weekend, public holidays, and festive periods.
Fun-seekers come for parties, relaxation, and other events.
Ndibe Sand Beach is relatively safe in terms of safety, and if you're coming here for the first time.
You should come along with a picnic set, flip flops, face cap, and sunscreen.
There are lots of activities such as swimming, sunbathing, sport fishing, cane racing, shells exploration, snorkeling, etc.
It is really a place to be, and behold.
Conclusion
There are several other beaches in Nigeria but the above list is a great place to start.
If you want a great place to catch fun or celebrate your loved ones this season.
In conclusion, life is short, make the most out of it, but don't forget to have fun while at it.
Tell us your thought and opinion in the comment box below.
Sharing is caring
Source: thingstoknow.com.ng