Hello there! Do you own a pair of loose-fitting, saggy, or flexible jeans with a lot of distress? Are you sure that's not the popular boyfriend Jeans? I can imagine what came into your mind the initial time you heard the name boyfriend Jeans. Funny enough it doesn't necessarily mean your boyfriend's jean. You don't have to be anybody's girlfriend in order to wear boyfriend jeans.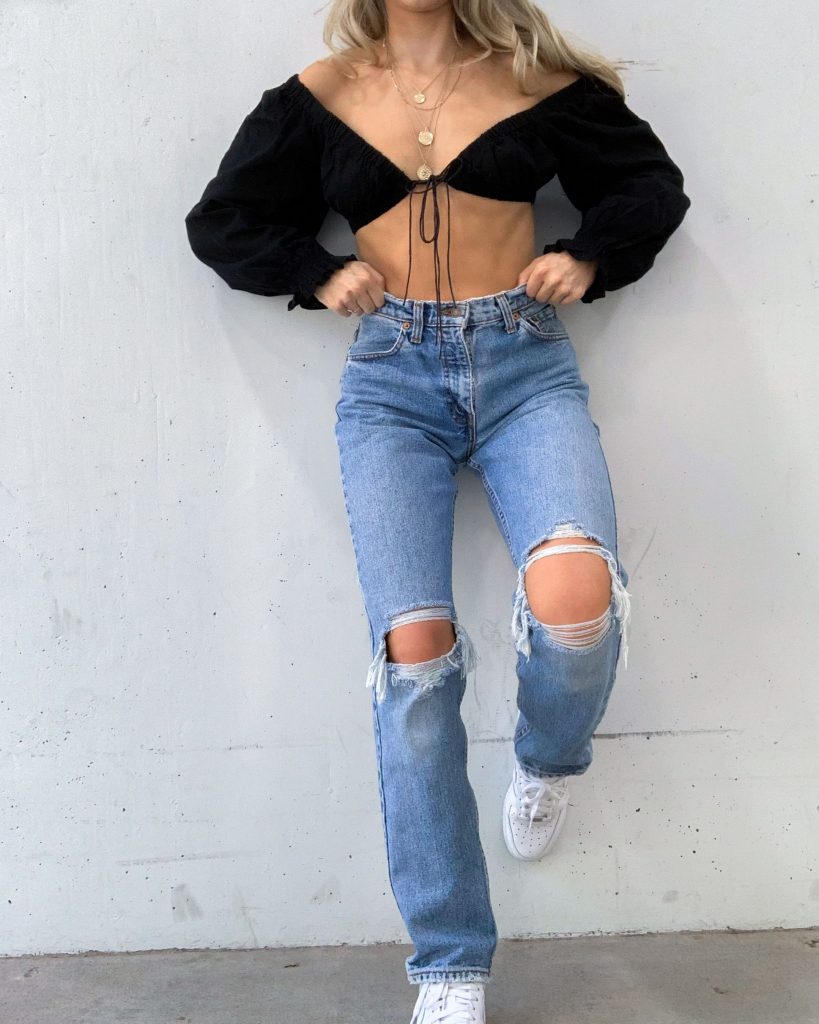 Who doesn't appreciate a great pair of jeans?
It's no surprise that jeans have remained one of the most popular styles of bottom wear for decades due to their comfort and versatility in design.
Jeans are now available in a variety of styles, cuts, lengths, sizes, colours, and designs to suit any taste and fashion style, making them simple to combine with other clothing and include into ensembles.

We've worn several sorts of jeans for various occasions and seasons such as, going out on a date with your boyfriend, Weddings, funerals, baptisms, networking events, barbecues, holiday parties, job interviews, baby and bridal showers it's always up to you to decide which one would be the greatest fit for you.
But for this time around, we aren't just talking about any kind of jeans, why are talking about the boyfriend jeans. And if for any reason, you've ever wondered why so many girlfriends love going out, putting on these jeans, you are at the right place! just grab your cup of coffee while you glaze through.
WHAT ARE BOYFRIEND JEANS?
Because of its long-cut legs, straight-cut hips, lower waist, and broader crotch area, boyfriend jeans are referred to as jeans "borrowed from your boyfriend".
In a nutshell, boyfriend jeans are loose-fitting jeans with a wide crotch and lengthy legs.
However, there are several varieties accessible nowadays, so you won't have a problem rocking one. There are slim-fitting boyfriend jeans and shorter-cut boyfriend jeans, too.
Moreover, because of the variety of designs available, the boyfriend jean may be worn by everyone and is very easy to dress. They had been reinvented to be many fits, from more baggy and authentic, to a tighter more dapper version
A brief history about boyfriend jeans
The "boyfriend" cut may be traced back to the first true blue jeans, which were developed in 1873. Since then, jeans have grown into a variety of cuts and fits, and denim has evolved over time from its initial design, resulting in the boyfriend jeans fit.
Boyfriend jeans are a unique type of jeans since they are the total opposite of thin jeans. These are another type of highly comfy jeans to wear because they are loose and baggy.
This style has been around for over half a century, but it gained popularity in the 1960s when Marilyn Monroe, a fashion star at the time, donned them on the set of Misfits.
Years later, Katie Holmes would stroll out onto the streets of New York after a dress rehearsal wearing Tom Cruise's pants. This gave her petite figure a baggy, sloppy look, and became a stark change from the typical narrow jeans style. Boyfriend jeans quickly resurfaced, as seen on celebrities like Sarah Jessica Parker and Reese Witherspoon.

Since then, more superstars have worn this style of jeans both on set while out on the streets, and it's easy to see why.
These are really fashionable jeans that can be mixed and matched into a variety of outfits, from the most casual to the sexiest or chicest.
Why do girls love wearing boyfriend jeans?
70% of every girlfriend out there who rock jeans trousers have their boyfriend jeans, somewhere in the wardrobe or in their changing room. It's not surprising how this can happen because girlfriends who rock boyfriend jeans are super amazing, hot and stylish.
No jean has your back quite like the boyfriend jean when it comes to comfort. The design works whether you want to keep things super-duper or all dressed up because it's loose, cuffed, and infused with the ideal hint of masculinity. Though it appears to be simple, the borrowed from the boy's appearance could be difficult to pull off.
In a nutshell, young ladies are inclined to lean towards boyfriend jeans because of their comfort.
Related: How to Propose a Girl on Chat, WhatsApp, or Messenger.
How To Wear Boyfriend Jeans
baggy jeans, ruffle-sleeved button-down, pointy pumps
A patterned, billowy crop top adds an unexpected touch of exotic flair to ripped and cuffed boyfriend denim.
With a dressed-up top and classic strappy heels, enhance a pair of non-ripped boyfriend jeans for the evening.
Wear the denim style with an open leather jacket and shoes to move into fall.
Wear high-waisted, loose jeans with a crop top that bares your stomach and white boots.
Try a distressed pair with a plain t-shirt and slender belt for a tossed vibe.
Style a loose pair of jeans with a grey biker jacket and kitten heels to keep your appearance casual.
Pair your denim with a turtleneck, open jacket, and flats for an astonishing look.
WHAT IS THE DIFFERENCE BETWEEN MOM AND BOYFRIEND JEANS? HOW DO I CHOOSE?
You might not be able to tell the difference between these two types of jeans just by looking at pictures.
We'll go over the distinctions so you can identify these jeans quickly when you're out shopping.
The Jeans Cut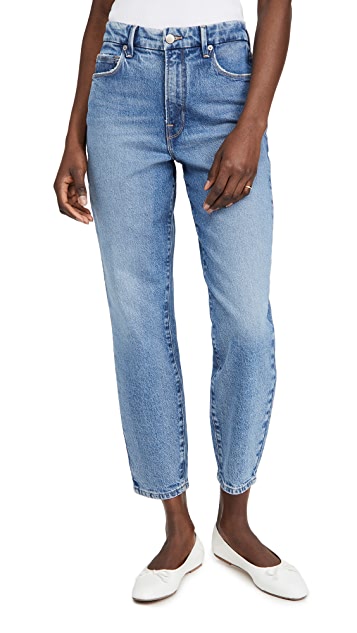 Your mom jeans are saggy all throughout, with the back and thighs being particularly noticeable, whereas the boyfriend jeans are looser in the crotch area and on the legs.
As a result, mom jeans are looser around the waist, while boyfriend jeans are either baggier everywhere or more centred on the crotch.

The Jeans Waist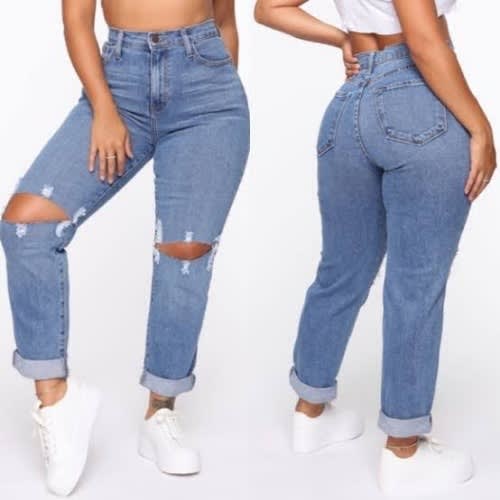 Mom jeans have a wider waistline and a lower waistline since they are designed to fit female hips, that are broader while the hip is small. You may see that they have an elasticized waist to ensure that they fit properly.
In order to replicate the "made for boys" cut, the boyfriend jeans have a straighter and shorter waist.