Who Are The Richest Footballers In Africa?
In this article, we are going to look at the latest ranking richest footballers in Africa and their net worth in 2923, starting from the least.
10. Sadio Mané (Net Worth) – $20 million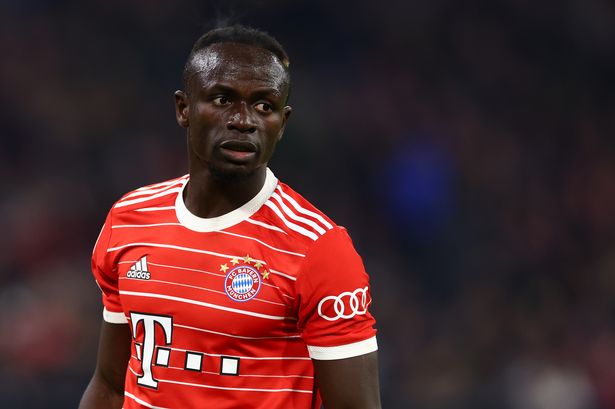 Sadio Mane: Image Source
A forward for Bundesliga club Bayern Munich and the Senegal national team, Sadio Mané is a 30-year-old Senegalese professional football player.
Mane is recognized as one of the top players in the world and one of the all-time greatest African players.
His pressing, dribbling, and speed are well-known.
Mané started his professional career with Ligue 2 club Metz at the age of 19, but he left after one season to join Austrian club Red Bull Salzburg in 2012 for a sum of €4 million. In the 2013–14 season, he won the league and cup domestic double.
9. Victor Moses (Net Worth) – $20.6 million
Victor Moses is a 32-year-old Nigerian professional footballer who plays as a winger on either flank for Russian club Spartak Moscow.
He has also been deployed as a wing-back at times during his career.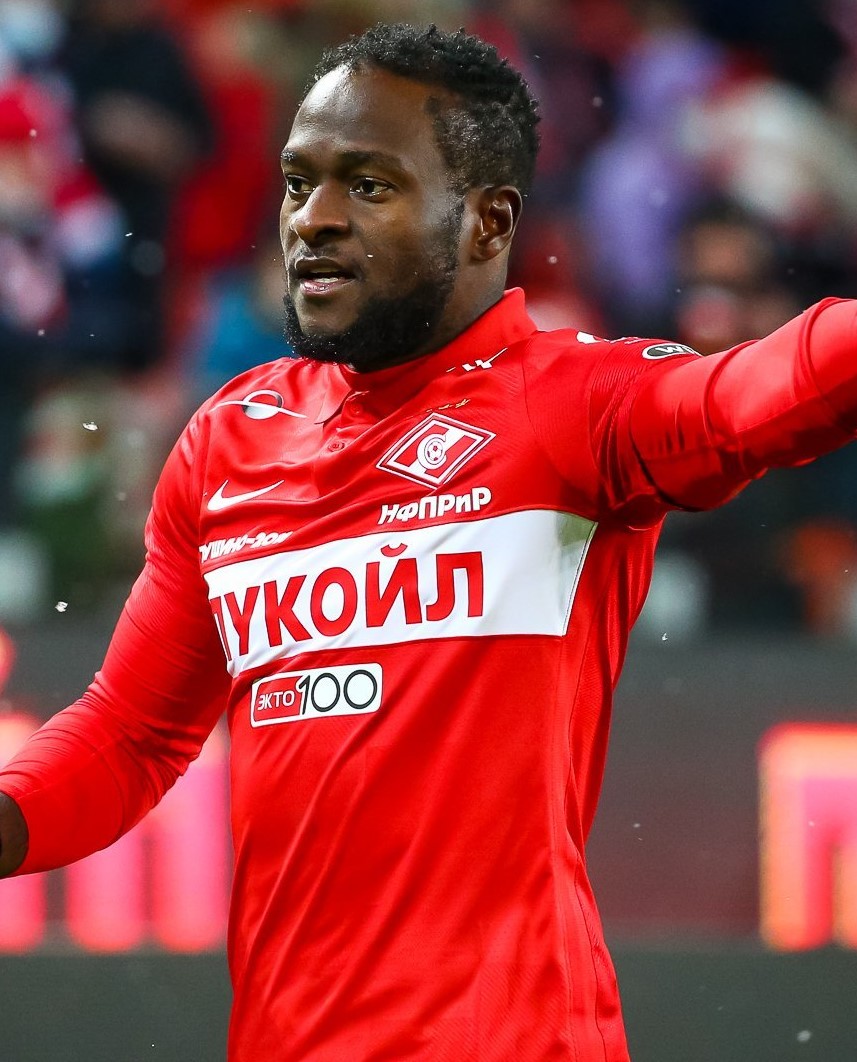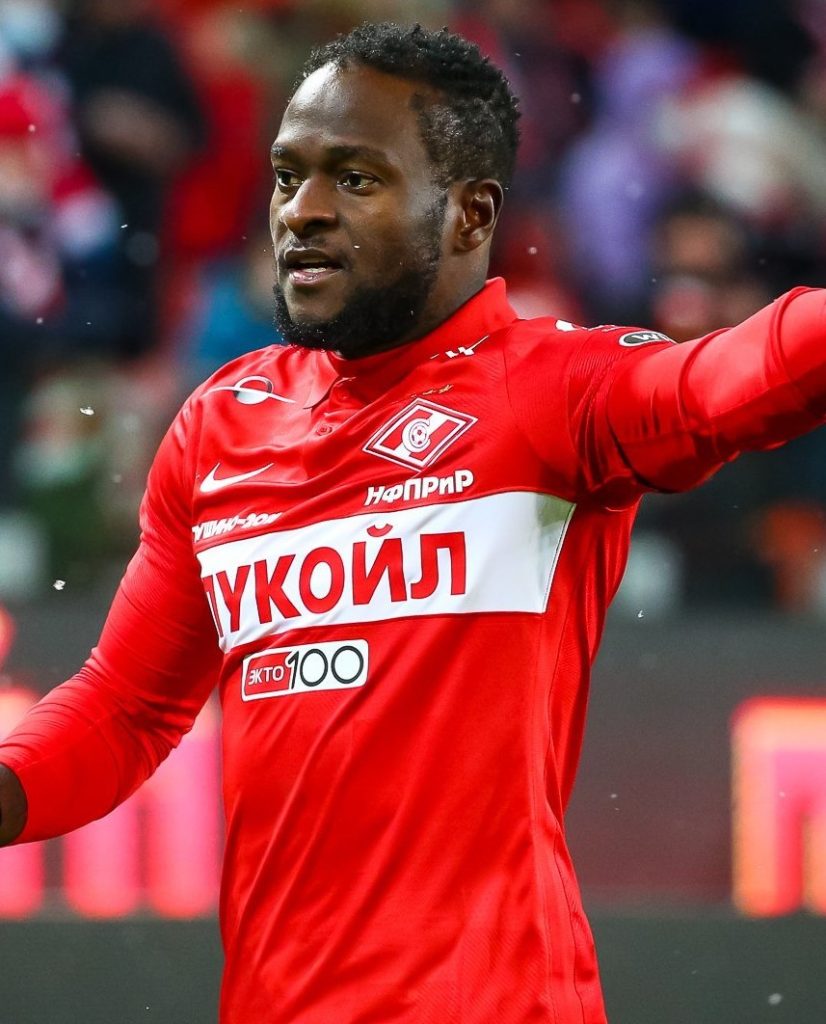 Victor Moses: Image Source
Moses began his career in the Championship with Crystal Palace, before his performances caught the eye of Wigan Athletic, where he made his Premier League debut in 2010.
After two years, following improvement in his performances, Moses was courted by the then-European champions Chelsea.
In the summer of 2012, he eventually signed for them.
Despite ten goals in all competitions during his first season, he spent his second season on loan at fellow Premier League giants Liverpool, before going on a third loan at Stoke City and a fourth on loan at West Ham United.
Moses was recalled to Chelsea for the 2016–17 season under Antonio Conte where he made 34 appearances as Chelsea won the Premier League.
After failing to impress during the next campaign, Moses spent subsequent loan spells with Fenerbahçe, Inter Milan, and Spartak Moscow in the following seasons.
Moses signed for Inter Milan on a six-month loan deal with an option to buy on 23 January 2020.
He was one of three former Premier League players to join Inter Milan in the January window, alongside Ashley Young and Christian Eriksen.
In July 2021, Chelsea confirmed that Moses had completed a permanent transfer to Spartak Moscow, ending his nine-year association with the club.
Moses was born in Lagos, the son of a Nigerian pastor.
8. Michael Kojo Essien $35 million
Michael Kojo Essien is a 40-year-old Ghanaian former professional footballer who played as a midfielder and is currently a member of the Danish Superliga club Nordsjælland's coaching staff.
Michael Essien was also capped for the Ghana national team more than 50 times.
During his prime, Essien was considered one of the best midfielders in the world.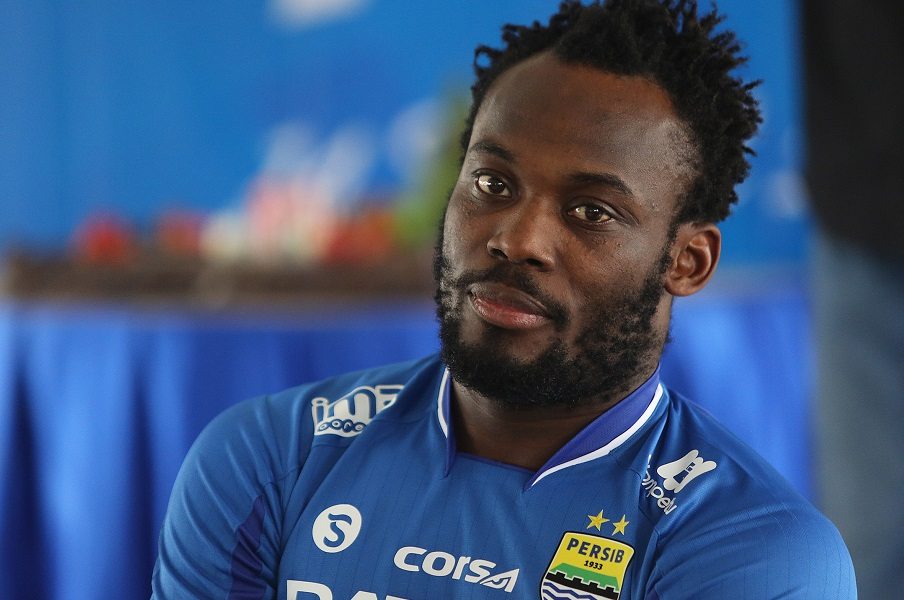 Michael Kojo Essien: Image Source
Essien started his career playing for Liberty Professionals in Ghana.
In 2000, he moved to France to join Bastia, where he would spend three seasons and appear in over 60 matches before joining reigning Ligue 1 champions Lyon in 2003.
At Lyon, Essien won back-to-back league titles in 2003–04 and 2004–05, and won Ligue 1 Player of the Year in 2005.
During his five-year stint in France, he acquired French citizenship.
In 2005, Essien signed with Premier League club Chelsea for a £24.4 million transfer fee and, at the time of his signing, was the most expensive African footballer in history.
At Chelsea, Essien helped the club win the Premier League in 2006 and 2010, as well as three FA Cups and one League Cup.
He won the UEFA Champions League with Chelsea in 2011–12, while he was also part of the Blues team which finished as runner-ups in the 2007–08 UEFA Champions League, having lost the finals on penalties against Manchester United.
Michael Essien has won the Chelsea Goal of the Season award twice, in the 2006–07 and 2008–09 seasons.
Essien has also represented clubs like Real Madrid, AC Milan, and Panathinaikos amongst others.
He is also a former Ghanaian international.
At the youth level, he represented his country at the 1999 FIFA U-17 World Championship and 2001 FIFA World Youth Championship, with the latter team finishing as runner-up.
Essien made his senior team debut in January 2002 and has represented his nation at three Africa Cup of Nations tournaments.
Essien has also represented Ghana at the 2006 and 2014 FIFA World Cups.
Essien was a physically strong midfielder, who often played in a central midfield role and was known for his powerful shooting from a distance.
He was often touted as a box-to-box midfielder for his ability to exert energy in supporting both offensive and defensive play, and for his powerful and tough tackling playing style, which has earned him the nickname "The Bison".
Essien was also versatile as he could play as a defender, both on the right of defence and in the centre.
In addition to his incredible work rate, physicality, and defensive skills, Essien also possessed good technique, vision, tactical intelligence, and leadership qualities.
In August 2020 it was revealed, that Essien was training with Danish Superliga club Nordsjælland, where he also got the opportunity to be part of the work around the Superliga team and several of the club's academy teams.
Nordsjælland is in partnership with Right to Dream Academy in Ghana.
The club eventually confirmed the following month, that they had affiliated with Essien as part of the club's coaching team for the 2020–21 season.
However, details of his current contract with the club is not yet known.
As of 2023, Michael Essien has a net worth estimated to be around $35 million, making him one of the richest African footballers in the world in 2023.
7. Emmanuel Adebayor (Net Worth) – $45 million
Sheyi Emmanuel Adebayor is a 39-year-old Togolese former professional footballer who played as a striker.
He previously played for Premier League clubs Arsenal, Manchester City, Tottenham Hotspur, and Crystal Palace, as well as Ligue 1 club Metz, Monégasque team Monaco, LaLiga club Real Madrid, Turkish clubs İstanbul Başakşehir and Kayserispor, Paraguay's Club Olimpia and Togolese club Semassi.
He was voted African Footballer of the Year in 2008 while playing at Arsenal, and during his latter career, when he joined Olimpia Asunción in 2020, he became the highest-paid player in Paraguay.
As of 2023, Emmanuel Adebayor boasts a net worth of around $45 million, making him one of the richest African footballers in the world.
Emmanuel Adebayor: Image Source
6. Mikel Obi (Net Worth) – $45 million
Mikel John Obi is a 35-year-old former Nigerian former professional footballer who played as a defensive midfielder, although he could also play in a variety of roles in the midfield.
In 2006, he made a controversial transfer to English club Chelsea after Manchester United claimed they had already signed him.
He stayed with Chelsea for 11 years, before moving to China with Tianjin TEDA in 2017.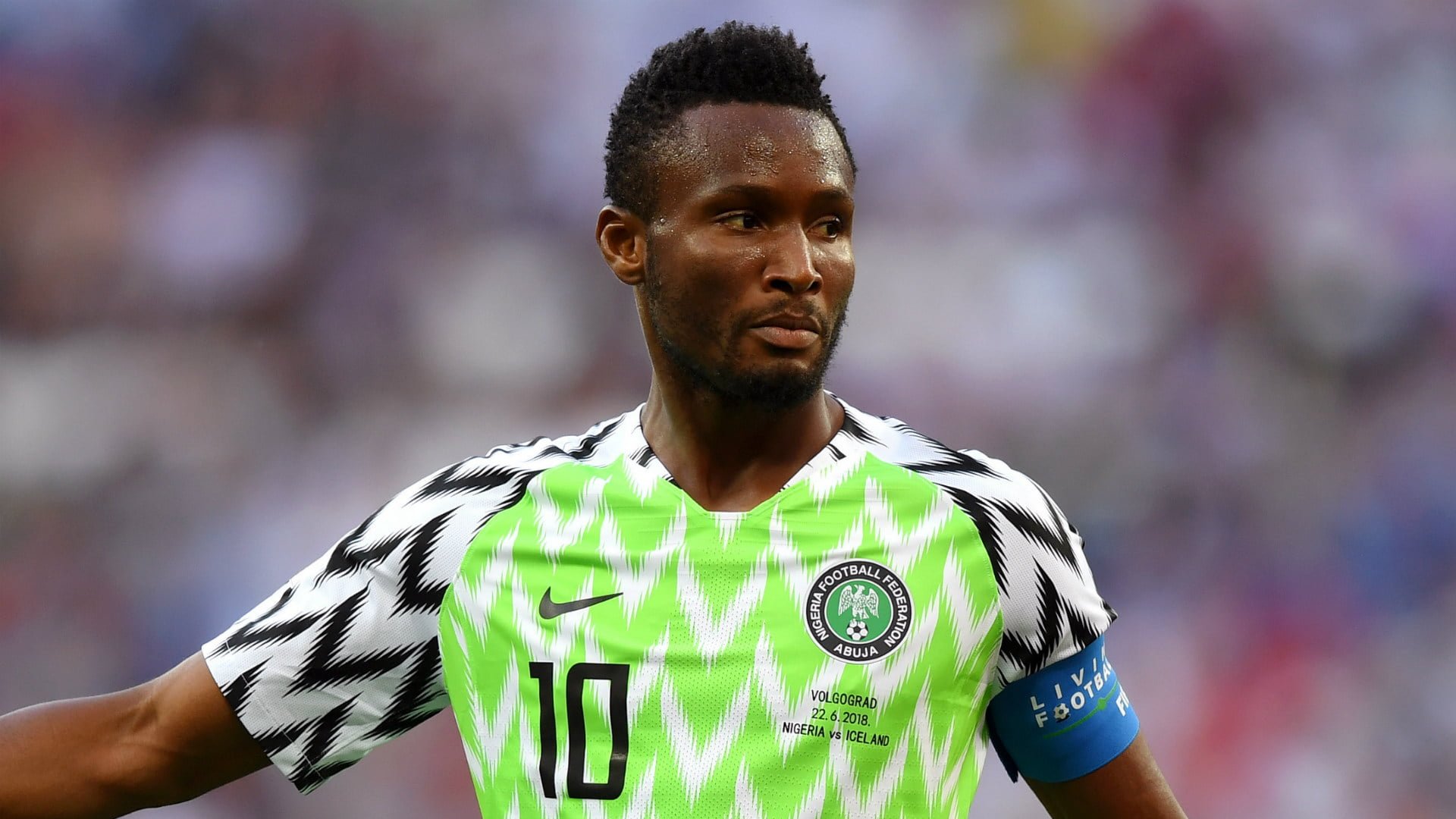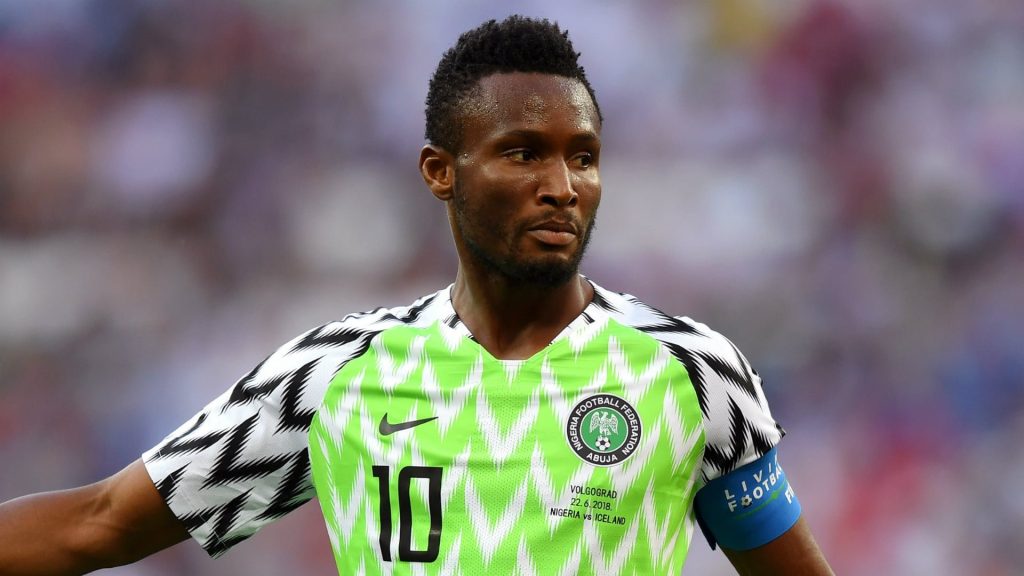 Mikel Obi: Image Source
5. Pierre-Emerick Aubameyang (Net Worth) – $50 million
Pierre-Emerick Emiliano François Aubameyang is a 33-year-old professional footballer who plays as a striker for Premier League club Chelsea.
Aubameyang is renowned for his pace, finishing, and off-ball movement and is considered one of the best African strikers of his generation.
Born in France, he is a former Gabonese international and is the country's all-time top goalscorer.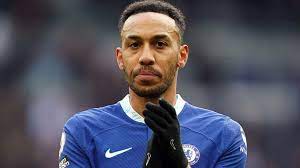 Pierre-Emerick Aubameyang: Image Source
4. Yaya Touré (Net Worth) – $70 million
Gnégnéri Yaya Touré is a 39-year-old Ivorian professional football coach and former player who played as a midfielder.
He is an academy coach at Premier League club Tottenham Hotspur.
Touré aspired to be a striker during his youth and has played center-back, including for Barcelona in the 2009 UEFA Champions League final.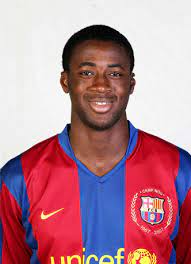 Yaya Toure: Image Source
3. Didier Drogba (Net Worth) – $90 million
Didier Yves Drogba Tébily commonly known as Didier Drogba or Drogba is a 45-year-old Ivorian retired professional footballer who played as a striker.
He is the all-time top scorer and former captain of the Ivory Coast national team.
He is best known for his career at Chelsea, for whom he has scored more goals than any other foreign player and is currently the club's fourth-highest goal scorer of all time.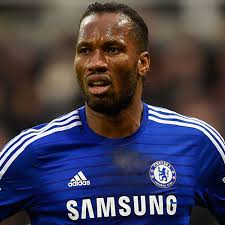 Didier Drogba: Image Source
2. Mohamed Salah (Net Worth) – $90 million
Mohamed Salah also known as Mo Salah, is an Egyptian professional footballer who plays as a forward for Liverpool and captains the Egypt national team.
Mo Salah is the highest-paid player in Liverpool and one of the highest-paid players in the Premier League.
As of April 2023, Mohamed Salah is the highest-paid African footballer in the world, the most-followed African footballer on Instagram, and the most-followed Premier League player on Instagram.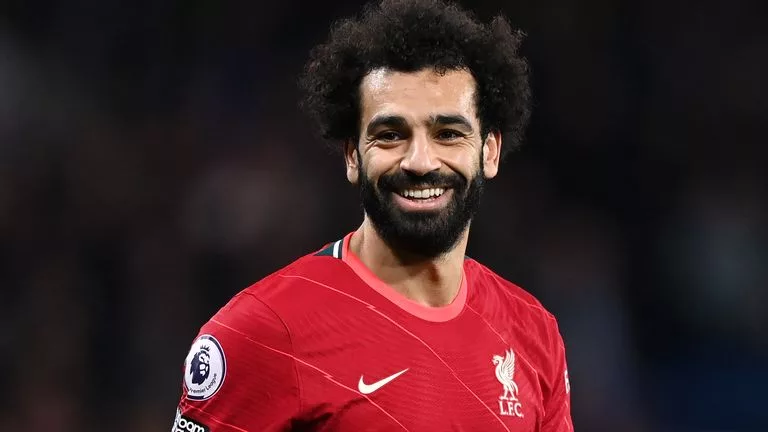 Mohamed Salah: Image Source
1. Samuel Eto'o (Net Worth) – $95 million
Samuel Eto'o Fils is a 42-year-old Cameroonian football administrator and former player who is the current president of the Cameroonian Football Federation.
Eto'o is hands down the richest African footballer in the world.
In his prime, Eto'o was regarded by pundits as one of the best strikers in the world, and he is regarded as one of the greatest African players of all time, winning the African Player of the Year a record four times: in 2003, 2004, 2005, and 2010.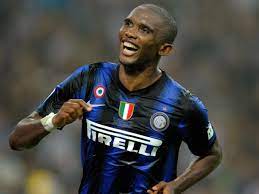 Samuel Eto'o Fils: Image Source
Conclusion
Football, as we know is one of the most popular sports in the world with millions of people watching and following the game regularly and passionately supporting their favorite teams and players.
These above superstars are in the beautiful game commanding incredible figures in their clubs and putting Africa on the world map.