Zoosk is a popular online dating app that best suits the dating experience to help individuals discover the ideal partner and relationship for them. Zoosk's Behavioural Matchmaking system learns from the behaviours of over 35 million users in real-time to offer better matches.
This dating app is the industry leader in mobile dating, with the #1 grossing online dating app in the Apple App Store. Zoosk is a genuinely worldwide online dating site, with users from over 80 countries and 25 languages.
Zoosk, which began as one of the first Facebook-integrated applications in 2007, strives to be one of the more user-friendly dating apps. Before you start looking for love, all you have to do is link your Facebook or Google accounts.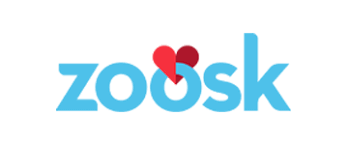 The difficulty is that, in this day and age, who wants to give their personal information away? More to the point, Zoosk does not require you to create very detailed profiles, making it more difficult to locate appropriate mates, but Zoosk got its way to make total strangers link up, perfectly!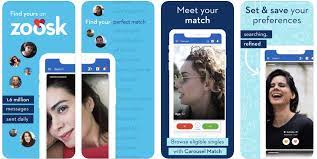 If you're nervous about approaching a stranger in person, dating sites are a wonderful method to meet people. But what if you're not sure you're comfortable texting a stranger on a dating site?
Sure, you're hiding behind a screen on all of them, but not all of them cater for introverts. Maybe the issue isn't so much with the messaging as it is with the fact that the only people you can message are the same five profiles over and over again since your current dating site doesn't support long-distance relationships.
It just takes the online profiles from the social network sites you've already made and easily combines your information into your Zoosk account, rather than filling out long and laborious questionnaires about yourself and your perfect match.
This dating app utilizes a unique "Behavioural Matchmaking" engine and algorithm that gives consumers better matches through their behaviors. It takes into consideration who you're like, texting, and winking at, so you don't have to fill out a long series of questions to identify who you might like and who might like you back.
However, you'll get more ideas for matches that you're genuinely interested in, even though you'd have no idea how to answer a questionnaire about your "type." Isn't that amazing?
is this Zoosk Dating App free?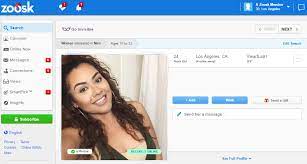 One of the biggest online dating misconceptions is the Zoosk free trial. It ranks right up there with bisexual women seeking threesomes and single men who pay for dates but don't anticipate sex. Despite the obvious absence of proof, many people talk about it, Google it, and continue to believe in its existence.
We'd want to clear the air, at least when it comes to Zoosk, and state unequivocally that Zoosk does not provide a free trial subscription. Its membership is completely free and never expires. For a total of $0, you may create a Zoosk dating profile and search for suitable matches.
Zoosk also offers a premium subscription, which is essentially the reverse of a free trial, although it is entirely voluntary. In this myth-busting post, we'll go through the Zoosk pricing structure.
Some Review and Complaints about Zoosk Dating App
While we have no idea what the term Zoosk means, we do know a lot about this famous dating site. Zoosk is one of the most popular dating services on the market, with over 40 million users and over 3 million messages received every day.
Is Zoosk, however, the best dating site for you? Is Zoosk a genuine dating site? What's the deal with all of this? If you're seeking answers to these questions, you've come to the correct place.
Is this Zoosk dating app a Scam? Get The Bottom Line Right Away
Zoosk is a real dating site. It may not have as many features as eHarmony, but it has a large number of members, some excellent matching technologies, and a track record of successfully connecting individuals.
If you're searching for the bottom line right away, Zoosk is a fantastic fit for casual dating, establishing a serious relationship, and hooking up. It appears to be a good balance of all three. Try out the Zoosk dating app if you're searching for a dating service that's solely focused on serious partnerships.
How user-friendly is the website?
During our Zoosk evaluations, we found the site to be quite user-friendly. Menus are well defined, everything is smartly planned up, and everything looks fantastic on mobile and on your PC. Here are some of the key points of the site's usability:
Like many other online dating applications, matches are presented to you one at a time rather than in a list or grid.
The Zoosk app is available for download on your laptop, tablet, or as an iOS or Android app.
One of the greatest methods to rapidly see your matches is to use the Carousel function.
The Sign-up process
The sign-up procedure is the first stop on this dating app review. Getting your account set up should only take you around five minutes. Before you can start searching for matches, Zoosk asks you nine questions to start filling up your profile.
Such as:
Which City Do You Live Permanently?
Upload a Photo (You can skip this step)
What Body Type Do You Have?
Do you have any kids?
What is your highest educational level?
What ethnicity do you belong to?
How tall are you?
What Religion Do You Follow?
Do you take a cigarette?
You'll be sent to your first match once you've answered these questions. Again, the entire procedure takes no more than five minutes and brings you straight to matches.
Pairing by Location
This area allows visitors to search for local singles using a variety of search filters, such as a geo radius of 3 to 100 miles. You may also store your search parameters for subsequent use.
Oustanding complaints about this zoosk dating app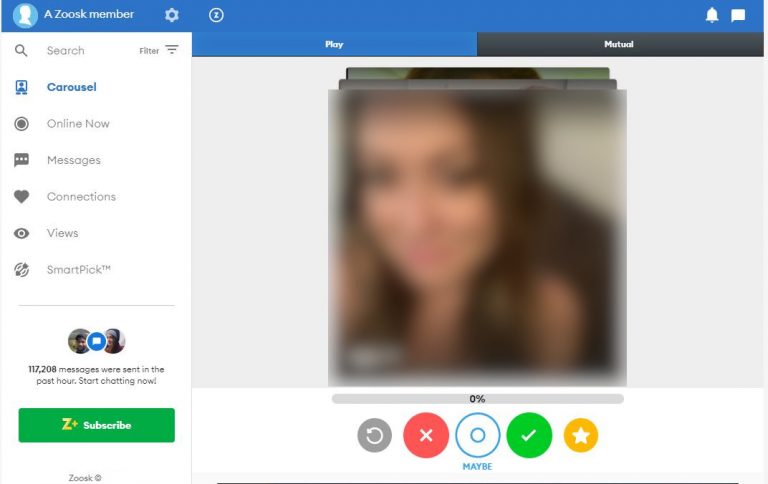 Here are the most common criticisms leveled against this online dating service and app.
Issues with fake profiles – Many individuals believe Zoosk is rife with bogus profiles and online fraudsters.
User experience – The dating site is described as being excessively difficult to navigate on many occasions.
Customer service – According to several evaluations, Zoosk's customer service is at best mediocre.
Messages of bait and switch — Many users claim that the site sends fraudulent messages to entice non-paying Zoosk free members to upgrade to a premium membership.

Other popular concerns include the difficulty of deleting your Zoosk account or cancelling a premium membership, as well as the over-promotion of in-app purchases for basic account members.
Review & Summary
Zoosk is a good alternative for anyone searching for a basic dating service with a lot of members. The dating app is a well-known brand, and many individuals have had success with it. It's simple to create a profile, and there are several helpful blog pieces on how to navigate the online dating scene.
However, a large number of user evaluations show certain difficulties with the service that daters may find inconvenient. Many consumers are frustrated by the fact that the site only permits paying members to utilize any of the services.
Most online dating services often offer one or two free functions to non-paying users, but Zoosk makes it clear that members must pay to message, chat, or do anything else. Many users felt that acquiring a membership was a waste of time and money since they believed there were a large number of fraudsters and false accounts. Overall, we recommend that online daters learn more about Zoosk before purchasing a premium membership.