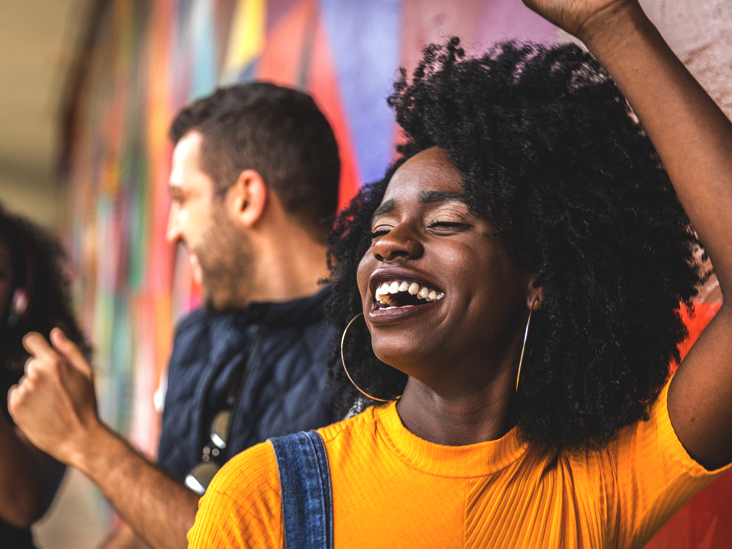 How happy are you? Although, every day, we are faced with a variety of situations that can make us happy or unhappy. The good news is that even though it may seem like happiness is something we have no control over, there are actually many things you can do to be happier each day.
Also, if you're not feeling like the happiest person in the world, don't worry! There are many ways to be happier and more content with your life.
This article will provide a list of 10 ways that can improve how happy you will feel on a daily basis. Read through this list and see what might work for you!
1. Spend time with your friends and family
Studies have found that time spent with friends and family makes a big difference in how happy we feel. Spending time with friends and family can make us happier because humans are social beings.
When you miss your friends or family, you should reach out to them. You can also do that through phone chats.
Social time with friends and family is highly valuable when it comes to improving our happiness. Several studies have shown that time spent with friends and family makes a big difference in how happy we feel.
However, according to Daniel Gilbert
"We are happy when we have family, we are happy when we have friends and almost all the other things we think make us happy are actually just ways of getting more family and friends.
2. Exercise regularly
A recent study from the University of Illinois found that people who exercised regularly had significantly more activity in their prefrontal cortexes than those who didn't.
Exercise is a natural way to boost mood, cognitive function, and mental health, not just physical fitness! Head over here for some great exercises you can do at home without any equipment.
What exercise does to our brains, is to release proteins and endorphins that make us feel happier. Exercise gives you energy and helps you feel your best. You can choose an exercise that you will enjoy so that it's easy to do it every day.
For example run, dance, go to the gym, join a recreational sports team, or go swimming. also, a workout may be 7 minutes as recommended by The New York Times.
So, regular exercise can help to reduce feelings of anxiety, stress, and symptoms of depression while boosting self-esteem and happiness.
3. Eat healthy food
Eating healthy food gives you energy, and eating well helps you feel your best. So, eat fresh produce, lean proteins, and complex carbs to help you stay healthy.
Additionally, reduce processed or deep-fried foods and sugary snacks because they're empty calories and make you feel down.
Lean proteins include chicken, fish, turkey, tofu, nuts, and meal replacement products. These foods release dopamine and norepinephrine which will boost your energy and concentration.
Complex carbs include foods like starchy vegetables and whole grains.
4. Keep a positive Thought
A positive Thought is generally a good thing, while Negative thoughts can make it hard to feel happy.
So, when you notice negative thoughts, challenge their accuracy, by making positive statements to yourself throughout your day. I know you can replace the thought with a positive or neutral thought.
For instance, you are thinking of finding a task difficult to accomplish, you can change them. This can be done by using positive affirmations like, "I can do this," "I'm enough," or "If I try, I'm already successful."
This will give you joy and makes you happier.
5. Meditation
meditation is useful for improving Happiness, It is also an important habit of improving attention span, clarity, and focus as well as helping in calming you down.
Meditation involves focus, movement, spirituality, or the combination of these three.
It is not a complicated process, it's very simple. You can do it by sitting quietly with your thoughts maybe for five minutes. And it's been proven often to be one of the most effective ways of living a happier life. You can try this.
According to Achor Meditation can actually make you happier long-term:
Studies show that in the minutes right after meditating, we experience feelings of calm and contentment, as well as heightened awareness and empathy. And, research even shows that regular meditation can permanently rewire the brain to raise levels of happiness.
6. Give a compliment
Giving a sincere compliment is a quick, easy way to brighten someone's day while giving your own happiness a boost.
When giving a compliment, you have to do so in a polite and respectful way. For example, you can say Say, "This outfit looks great on you," "You did an amazing job in that seminar presentation," "You are such a great writer,"
This act of kindness and the responses you get can help you feel more satisfied and happier.
7. Smile more
Smiling can automatically make you feel happier, and when you smile more it will also put a smile on the faces of those around you. For example, if you smile at someone in line with you at the grocery store they are likely to smile back. It is really as simple as that.
Before you smile, make sure your smile is sincere and not simply the smile of a person who wants to get something from someone else. If it's true that "you can't put a price tag on happiness," then this type of smile would be considered fake.
Smiling is one way to reduce the distress caused by an upsetting situation. Psychologists call this the facial feedback hypothesis. Even forcing a smile when we don't feel like it is enough to lift our mood slightly (this is one example of embodied cognition).
we smile because we are happy, and smiling more causes the brain to release dopamine which makes us feel happier.
8.Get enough sleep
Although a lack of sleep has been linked to many health problems, it's also associated with unhappiness. Sleep deprivation can be caused by stress and anxiety, which we know are two factors that contribute to unhappiness.
It seems like the idea behind this is if you're tired or stressed then your brain won't produce as much serotonin which is the neurotransmitter that makes us feel good.
We also know that sleep deprivation can impair our judgment, decision-making, and rational thinking which all contribute to unhappiness as well.
Sleeping less than six hours a night may lead to depression or anxiety in adults, so it's important for us to get enough sleep. So, getting enough sleep is important to our happiness.
For you to get enough sleep
-Avoid heavy eating and drinking.
-Invest in some good bedding.
-Keep your bedroom dark, cool and quiet.
9.Take breaks from social media
Some people feel unsatisfied with their lives because of what they see on social media. For this reason, taking breaks from social media can help someone to feel less stressed and anxious about things that aren't important in real life.
They also won't get the negative feelings associated with FOMO.(anxiety that an exciting or interesting event may currently be happening elsewhere, often aroused by posts seen on social media).
If you take a break, you may feel like you are missing out on what is happening in your friend's lives, it can be difficult. It's also possible that you may not have enough time for yourself which leads to feeling unfulfilled about life.
However, if you take a break from your social media platform and reflect generally about life. You will derive a true feeling of happiness.
10. Don't compare yourself to others
.Don't compare yourself to others because after all, we are our own worst critics. It's important that you take time for yourself by doing things that make you happy. Like doing what makes you feel good about life not just thinking about what others have.
Everyone is on their own journey. So, it's unfair to you to measure your progress by looking at what others have accomplished. Instead, compare yourself to where you were in the past. This will help you see how you're progressing and it will make you feel satisfied and happier.
Conclusion
In summary, these 10 ways to be happy can help you improve your life. They are simple and straightforward tips that anyone can apply. If you want more information on any of the points listed in this article.
Or if you need assistance with incorporating some of them into your daily routine, please let us know! by leaving us a comment.
We would love to give you feedback about how we could work together to make an impact on a happier life.