Manchester United ended the 2020/21 season on a disappointing note following Europa League final lost to Spanish side Villarreal. The Red Devils were defeated 10-11 on penalties after a 1-1 draw in extra time. The entire Manchester United fans were certainly disappointed with the result, considering their pedigree compare to Villarreal. If you are a Manchester United fan, and you had watch the final, and followed their performance in the just concluded season you will certainly understand that there is a huge vacuum in the team and there are popular players Manchester United must sign if they are to challenge for the league title next season.
Who Should Manchester United Should Sign?
For the past six seasons, since Pep Guardiola took over Manchester City in 2016, they have completely dominated us in achievement wise, style play and above all dominated the Premier League. They have four Premier League titles, five Carabao Cup, and four Community shield titles. The highest we got was the Carabao Cup in 2017. Manchester United biggest win was a 9-0 demolition of Southampton which to me is nothing to brag about. Manchester United finished second on 74 points, 12 points behind winners Manchester City who finished with a whopping 86 points. If you are a concern fan, you must be asking which player Manchester United must sign to close the 12 points gap next season and possibly bring the Premier league title back home since 2013.
Let Us Look The Five Players Manchester United Must Sign That Will Help Them Win The Premier League Next Season
Jadon Sancho

The 20-year-old is the first on my list, Ole Gunnar Solskjaer's lack a creative winger who can create chances and also score goals. In Jadon Sancho you have that guy, who is prolific and who knows what creating chances is all about. In the just concluded Bundesliga season. He recorded 8 goals and 12 assists than any winger aside Rashford who played more games than Sancho. Sancho has £100m price tag, United can afford if they want to and we need Sancho in the next season. The sales of Daniel James, Anthony Martial and other deadwood players and fund his transfer fee with ease.
Wilfried Zaha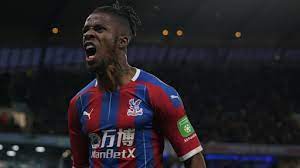 I still cannot wrap my head around why Manchester United let such a talented winger like Wilfried Zaha slipped off our fingers. If Manchester United must win the Premier League next season, then Wildfred Saha has a big role to play. He is Crystal Palace best player since 2016. The Eagles have refused to let him go anytime he wants to seek for a fresh challenge elsewhere. I understand that United will get 25% of his transfer fee of any future transfer, that's a great opportunity. Mason Greenwood has tried in his debut season in the right wing for United. But he is still naïve and in big games he fizzle out completely. With Zaha on the right wing and Sancho and the left wing, Manchester United will be unstoppable next season..
read more.Top 15 Manchester United Highest Paid Players 2021
Erling Haaland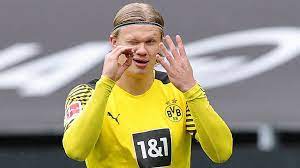 Haaland is one of the hottest striker in Europe right now, one of the most sort after target man. Haaland looks like a guy who can fire United to the title. If the management will go for his signature. He has an incredible £110m price tag. That money is not a problem as long as Manchester United is concern. You might say Cavani has been scoring, but you and I know Cavani is not a long term player. The 34-year-old doesn't have a future in United. With a player who scored 28 goals and registered 8 assists in 32 appearance in the mix, wining the Premier League and ending Manchester City's dominance will be easier than we thought.
.Wan-Bisaka's Resilience Put Him as the Best Full-back in Europe
Wilfred Ndidi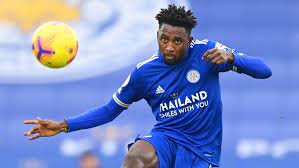 The Leicester City ace is solution to Manchester United's midfield problems. Paul Pogba, Fred and Matic have not really turn up in the big occasion. they have been found wanting in several occasions. These guys consistency issues. Wildfred Ndidi is the best Premier League defensive midfielder behind Chelsea's N'golo Kante and he goes for just £50m. If Manchester United must win the Premier League, then Wildfred Ndidi must be brought to the team.
Reece James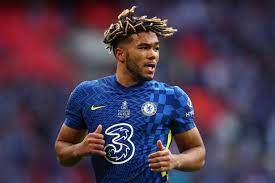 I know you must be surprise price at my decision to include Chelsea's right back. But if you have been watching his games, without sentiment you will agree with me that James is an upgrade of Wan Bissaka. James is good on the ball and also without the ball. His adventurous runs and energy were crucial to Chelsea's Champions League triumph. Wan Bisaka is reliable defensively. But he is definitely not good enough with the ball. Football has evolved to the level were right backs make crosses but Bisaka is not so good at that.
If these five players are sign, Manchester United will definitely be a team to beat next season.
Let me know your thoughts on the comment section.