What is the net worth of Cristiano Ronaldo in 2021?
Today, Cristiano Ronaldo is arguably the most popular player on the planet.
He is the sports star with the biggest fan base in the world.
There is hardly anyone who hasn't at least heard a little about this hardworking superstar footballer.
One major thing that has really added to his fame is his popular rivalry with fellow football star 'Lionel Messi'.
The duo has been the two greatest footballers on the planet for over a decade now.
They have both proved their worth in the game, and they are often placed as rivals by fans.
In this article, we are going to look at the life of Cristiano Ronaldo.
Without wasting your precious time, let us get down to what you are here for…
Cristiano Ronaldo's Biography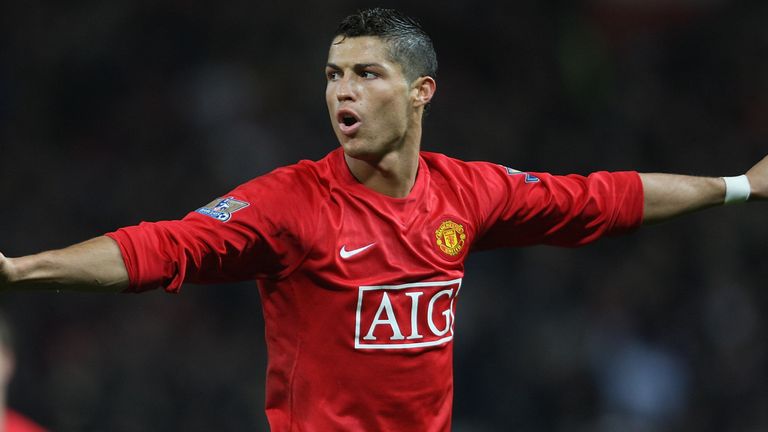 Cristiano Ronaldo dos Santos Aveiro is a Portuguese football Ayer who was born on the 5th of February 1985.
He is currently a forward for the Italian giants 'Juventus FC' and also the Portuguese national team.
He is considered by many to be the greatest player in the world today.
Currently, Cristiano Ronaldo is the recipient of five Ballon d'Or awards.
He is the second highest recipient of the award in the world.
The only player above his record is Lionel Messi who had won the Ballon d'Or for a record six times.
As a footballer, Cristiano Ronaldo has won a total of 30 major trophies.
These include 5 UEFA Champions League titles, 1 European Championship, 1 UEFA Nation League, and a few other trophies.
He holds the record for most goals and assists in the UEFA Champions League.
Over the years, Cristiano has made a total of over 1,000 professional career appearances of all time.
He has scored over 750 goals, and they keep counting.
Early Life
Cristiano Ronaldo was born in Sao Pedro in Portugal.
He is the fourth and last child of his parents.
His father Jose Dinis Aveiro was a municipal gardener, and also a part-time kit man, while his mother Maria Dolores dos Santos Viveirros da Aveiro was a cook.
Cristiano'S father actually died back in 2005, so he didn't witness most of the success of his son.
His family is actually made of up his mother, and his three elder siblings.
He has an elder brother, and two sisters one of which is a singer.
His mother once disclosed that she wanted to abort Cristiano Ronaldo due to the poverty in their family, and his father's alcoholism.
However, the doctor refused to carry out the process.
Cristiano actually grew up in a very porr catholic home, and he shared a single room with all his siblings.
While he was still a child, Cristiano played for an amateur team called Andorinha where his father worked as a kit man.
This was between the years 1992 to 1995.
After that, he spent another two years with the Nacional FC.
In 1997,Cristiano went on a three-day trial to Sporting CP.
Fortunately, he was signed for a fee of £1,500.
At this point, he moved from Madeira to Alcochete which was close to Lisbon.
In Lisbon, he joined other players of Sporting CP at their football academy.
When Cristiano Ronaldo was 14 years old, he had confidence in his football career, so he spoke with his mum to stop education in order to fully focus on his football career.
Before then, he was already a popular kid in school who had been expelled for throwing a chair at his teacher whom he said had disrespected him.
Health Challenges
Just a year later, Cristiano Ronaldo was diagnosed with a racing heart.
This is a condition which could have forced him out of football but that didn't happen.
He later underwent a heart surgery, and was discharged after a successful treatment.
Just a few days after his discharge, Ronaldo resumed training.
Over the following years, Cristiano Ronaldo continued to play excellently, that he even attracted so many managers.
Spotlight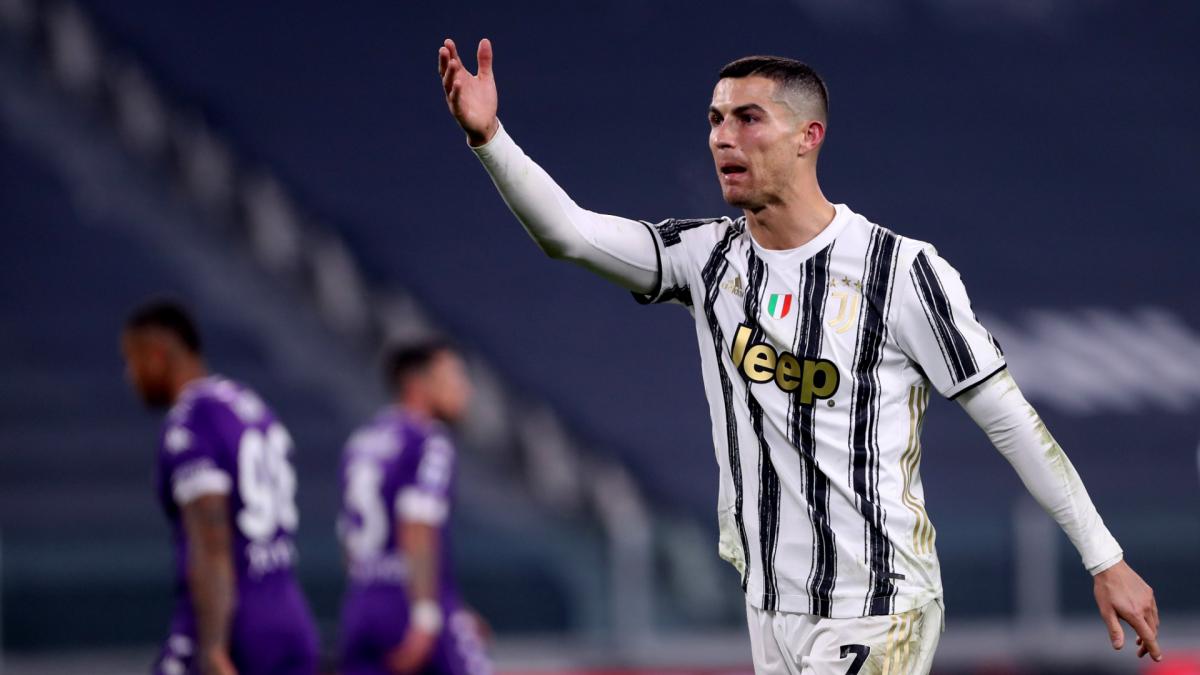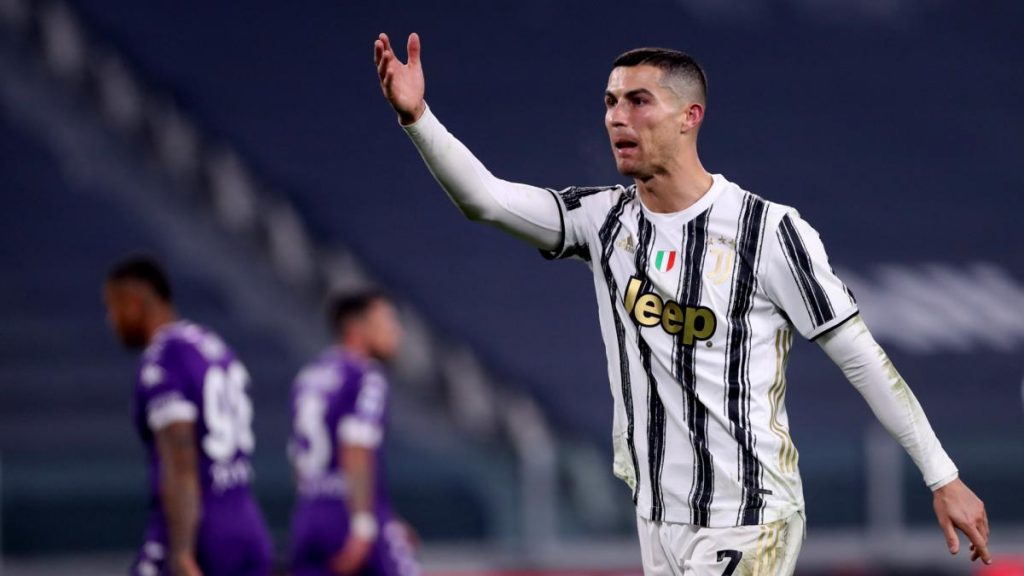 After defeating United 3-1 at the inauguration of Estadio Jose Alvalade in 2003, Alex Ferguson was eager to buy the young Cristiano.
He was keen on signing Cristiano Ronaldo on a permanent move.
After impressing everyone both on and off the field, the then Man United players urged Alex to sign this wonderful young player.
After their defeat by Sporting CP, the Man United boss Alex Ferguson offered to pay Sporting CP a whopping sum of £12.24 million pounds for the young Cristiano Ronaldo.
Even till date, Ronaldo is still celebrated in Sporting CP.
When Ronaldo came to the English side, he was rated as the most expensive teenage player in the world due to his record transfer fee of £12.24 Million.
After his debut game in Man United, Ronaldo soon began to score quality goals for the English side.
Through the years, he continued to score goals and win titles for the English side until he was signed to the Spanish giants Real Madrid.
He was signed to Real Madrid for a world record transfer fee of £80 Million pounds.
He spent about a decade in Real Madrid.
It was in Real Madrid that Cristiano Ronaldo won all his major trophies.
After so much success in Real Madrid, he was signed by the Italian giants 'Juventus' for £88 Million (€100 Million) .
This is where he plays till date and he's considered by many to be a goal machine, as he never fails to deliver.
Cristiano Ronaldo's Sponsorship Deals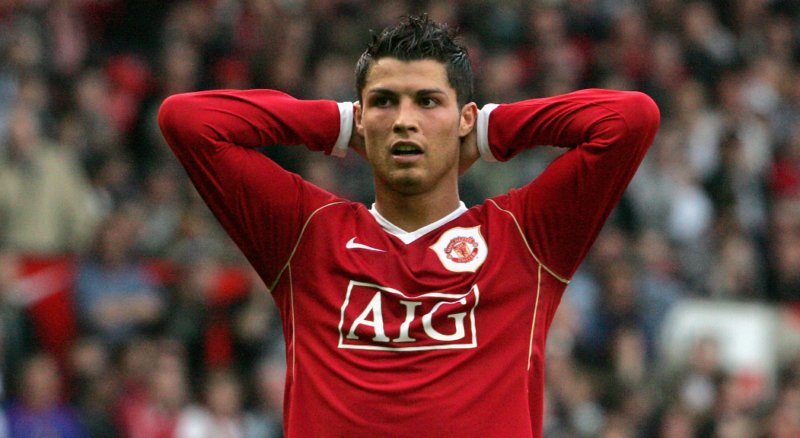 Cristiano Ronaldo is one of the football players with the most sponsorship deals in the world.
Cristiano's most popular sponsorship deal is that of Nike.
His deal with Nike is a long-term sponsorship deal, and it is said to worth millions of dollars per year.
He is also in a sponsorship deal with the famous Lakers.
This deal is said to worth a total of about $1 Billion dollars.
This is broken down into year by year payments.
Aside from all these, Cristiano Ronaldo also has several endorsement deals with companies like Clear, PokerStars, Tag Heuer, Armani, Castrol, and more.
Is Ronaldo Into Business?
Just like a few other professional footballer, Cristiano Ronaldo is also into business.
Ronaldo has created a famous image of his CR7 brand.
It is mostly based on his underwear line, but it has grown to other products like clothing, home products, and more.
Cristiano Ronaldo owns two hotels both named Pestana CR7.
One is located in Lisbon, while the other is located in Funchal (his hometown).
In 2016, he expanded his business into the fitness field.
He entered into a partnership deal with Crunch and together, they brought CR7 Fitness to life.
This was opened in Madrid.
Recently in 2019,Cristiano Ronaldo launched a hair transplant clinic called 'Insparya' in Spain.
More is expected of Cristiano Ronaldo when he retires from football.
He is one of the most diversified footballers in the planet.
Is Cristiano Ronaldo Into Charity?
Cristiano Ronaldo is also into charity.
He is a philanthropist, who have helped the underpriviledged in so many ways.
He often uses his fame to promote a variety of movements ranging from the fight against child hunger, to biodiversity, obesity and more.
He has once donated $83,000 to a 10-year-old child who needed a brain surgery.
He also donated $165,000 to a cancer center in Portugal.
This was the center that treated his mother.
After winning the Champions League in 2016, it was rumoured that Cristiano Ronaldo asked his agent to donate his win bonus of about $600,000 to an NGO.
Over the years, he has supported world welfare initiatives like Unicef, Save The Children, and World Vision.
What is Cristiano Ronaldo's Salary in 2021?
Cristiano'contract in Juventus is said to worth about $34 Million dollars a year.
That means he is actually the highest paid football player in Italy.
He contract will remain valid for four years.
This actually means that he will make a total of about $130 Million from the Juventus deal.
Before he joined the Italian giants, he used to receive the sum of $365,000 per week in Real Madrid.
He was even reported to have had some arguments with the club regarding his pay.
He asked for a raise but actually couldn't secure one.
This was during the period when Barcelona had already raised Messi's pay.
So many people say that his request for a higher pay was also one of the roots of his disagreement with Real Madrid.
Cristiano Ronaldo's Cars, Assets & Mansions
Amongst the fleet of cars owned by Ronaldo are:
An Audi Rs7
A Mercedes Benz GLE63s AMG
A Rolls Royce Phantom Drophead
A Ferrari 599 GTO
A Bugatti Chiron
A Lamborghini Aventador
And many more…
Private Jet
Cristiano Ronaldo also owns a private jet which he uses to travel.
He owns a Gulfstream G200 twin-engine private jet.
It is said that there are only 250 of these jets in the world.
Cristiano Ronaldo actually bought this jet for about $20 Million dollars.
Mansions
Cristiano Ronaldo has several mansions spread across different parts of the world.
Ronaldo owns a very huge mansion in Funchal.
He bought this mansion for about a whopping $8 million dollars.
This building was actually a warehouse, but it has been renovated to a luxurious mansion with style.
He also has a mansion in New York that is said to be about over $14 Million dollars.
Aside from this, he also has a holiday home in Marbella.
This home is said to worth over $1 Million dollars.
His building in Madrid is said to also worth over $5 Million dollars.
Aside from these ones mentioned here, Cristiano is also said to have other houses which are not known.
What is Cristiano Ronaldo net worth?
So how much exactly does Cristiano Ronaldo worth?
With several deals, businesses, and football contracts here and there, Cristiano Ronaldo Net Worth is estimated at $466 Million dollars.h
But some his fan think that Cristiano Ronaldo Net Worth is way more huge that that estimated here.
However, this makes him the richest football player on the planet.
Summary of 'Ronaldo's Net worth
These are the most modern facts about the superstar footballer Cristiano Ronaldo.
You can feel free to drop your comments if you actually enjoyed this post.
Cristiano Ronaldo Net Worth Source: Thingstoknow.com.ng