If you are a lover of football and you do not know about a player called Emmanuel Adebayor, it means you just a 2020 soccer fan. Emmanuel Adebayor's is by far one of the richest footballers in Africa and today we are going to talk about Emmanuel Adebayor's Net Worth, Honours And Cars, he has not retired yet but currently plying his trade in Togo with AC Merlan Lome in the Togolese Championant though he rarely feature on match days due to personal agreement.
Emmanuel Adebayor's Birth and Early Life
Emmanuel Adebayor was born on 26th February, 1984 to a Nigerian parents, he was unable to break into the Nigerian national team due to some rumours of bribery and corruption which prevented him, he switched to the Togolese national team. According to him, Emmanuel Adebayor said his mother told him he was paralyzed for four years, he couldn't work. His mother took him to so many players seeking for solutions. He could remember on a Sunday morning while he was lying down in a church, he heard other children voices and they kicked a ball to his direction, surprisingly he was the first person to stand up, cause he really wanted to get the ball, he just saw himself running after the ball.
Emmanuel Adebayor Football Achievement with Togo and Clubs
Emmanuel Adebayor is a Togolese legend, Adebayor helped Togo to qualify for the 2006 FIFA World Cup in Germany and started all three group matches against South Korea, Switzerland and France, but did not score any goals and Togo ended up in last place in their group. Adebayor was made team captain after the finals. He also help Togo qualify for the 2006 Afcon, he made over 80 appearance for Togo, scoring over 30 career goals.
He has a blissful career having played for top clubs namely; Real Madrid, Arsenal, Manchester City, Crystal Palace etc
He helped all the teams he has played win a couple of trophies and has won a couple of outstanding individual accolades.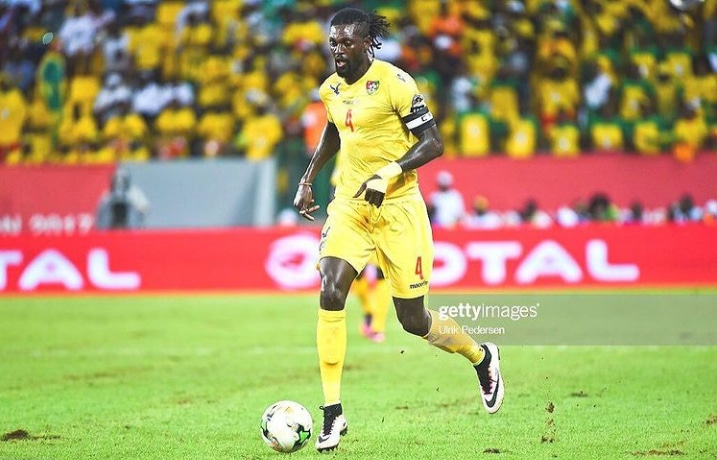 Emmanuel Adebayor Career Awards
Emmanuel Adebayor won several career awards, he was named the BBc African Footballer of the year in 2007, African Player Of The Year in 2008 and a lot more.
Emmanuel Adebayor became the most Iconic signing in Paraguayan Football and the highest paid player in the country history when he joined Olimpia Asuncion.
Emmanuel Adebayor won African Footballer of the year in 2008 while in Asernal.
Emmanuel Adebayor Career participated in Champions League 3 times from 2007, 2008 and 2009 with Arsenal.
Emmanuel Adebayor Participated 2 times in Europa League with Tottenhan in 2013 and 2014.
Emmanuel Adebayor participated in 2006 world cup with Togo.
He also helped Togo qualified for world cup in 2005 after scoring 11 goals in the qualifying stage and was the top scorer at the world cup qualifier.
Emmanuel Adebayor has not win Champions League but in 2004 he was a runner up in Champions League with AS Monaco.
Emmanuel Adebayor won Togo Player of the year 5 consecutive times from 2005 to 2009.
Emmanuel Adebayor has also won 1 Spanish Cup in 2011 with Real Madrid.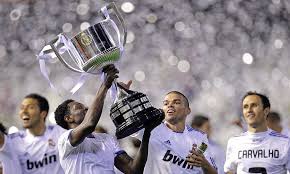 Emmanuel Adebayor's Net worth
Emmanuel Adebayor is extremely wealthy, with his Net worth estimated to be around $55 million and he is the 4th richest African Footballer.
He has been spotted with a couple of luxurious rides in public ranging from Roll Royce, Mercedes Benz, Porsche, BMW, Range Rover and more.
He is married with a daughter, he has decided to keep his family away from the prying eyes of the public and social media.
Check Out Photos of Emmanuel Adebayor's is Wealth Collections