Which of the Pastors are among the most powerful pastors In South Africa today?
We all know that pastors play a very important role in our lives.
These are people that quickly detect our spiritual flaws and offer quality advice on what to do.
This help us stay in good shape at all times.
There is hardly a person who doesn't run to his or her pastor at some point for one problem or the other.
Pastors guide us spiritually and help us to overcome several evil attacks, bad habits, and more.
Even as Christians, we often need strong spiritual guidance to always stay on the right path.
Thus, the need for these powerful pastors.
Powerful men of God are those who have been blessed with the natural gift of both preaching, healing, and visions.
There are several powerful Pastors all around the world.
However, we are going to look at those in South Africa today.
So, if you live, or want to go to South Africa, and you would like to know some of the most powerful pastors there, then you are reading the right article.
Without wasting your precious time, let us go through the list of 10 Most Powerful Pastors in South Africa, in 2021.
Also Read: The Richest Pastors In The World
Top Ten Most Powerful Pastors In South Africa 2021
Here are the top ten most powerful pastors in South Africa
1. Tshifhiwa Irene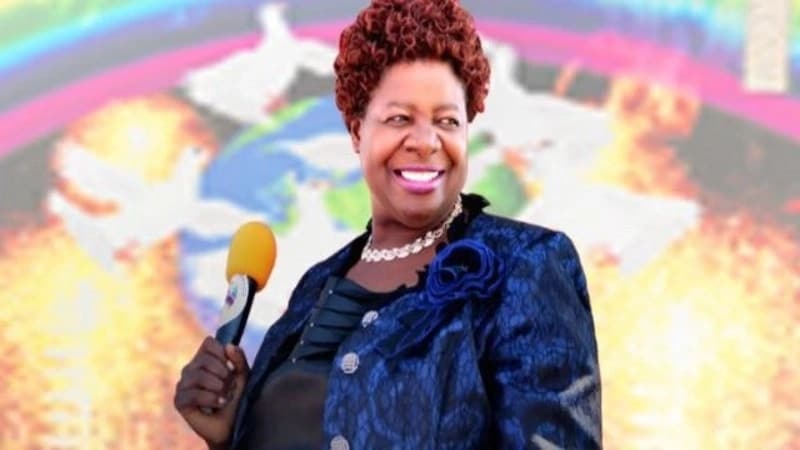 Pastor Tshifhiwa Irene is the most powerful South African pastor.
She was born and brought up in the province of Limpopo, in South Africa.
Her early life was said to have been filled with so many signs of a highly spiritual future in the Lord.
She started her career in the pastoral line at the Christian Worship Centre which was located in Maniini Thohoyandou, Venda, South Africa.
In the past, Irene worked for the Standard Bank of South Africa and later quit her job for heavenly calling.
Today, she owns a huge church in her home town in Venda, and she is a very powerful minister who is well used by God.
Also Read: Top 10 Richest Pastors in the World and Their Net Worth
2. Pastor Ray McCauley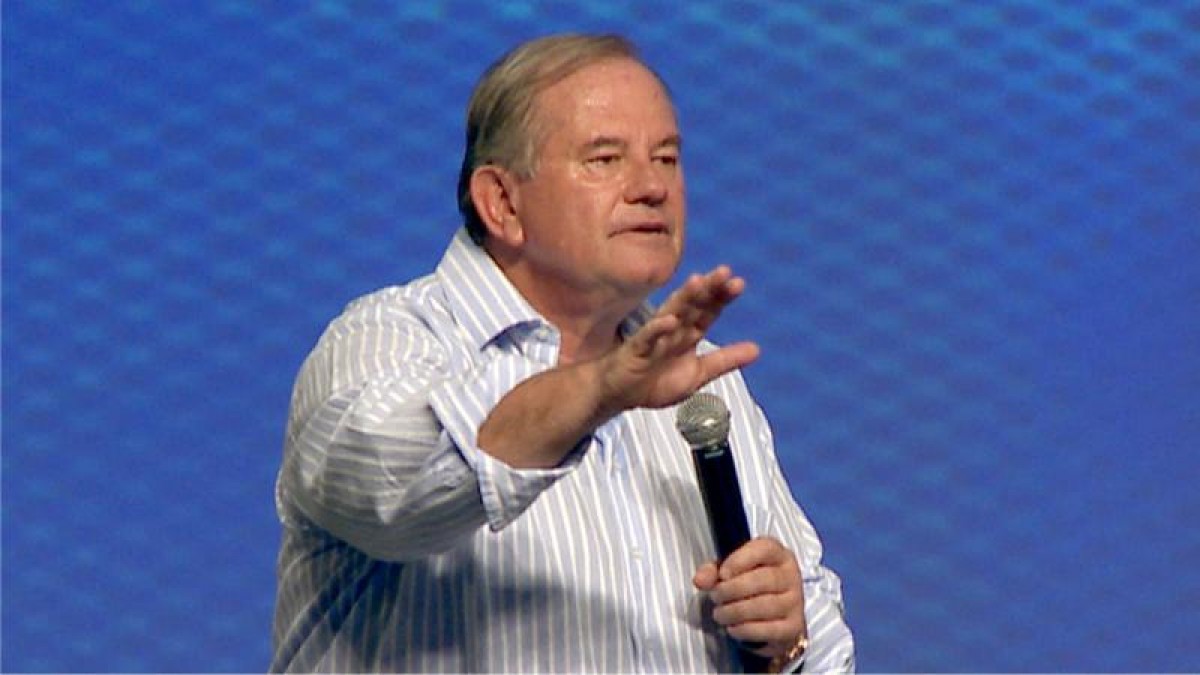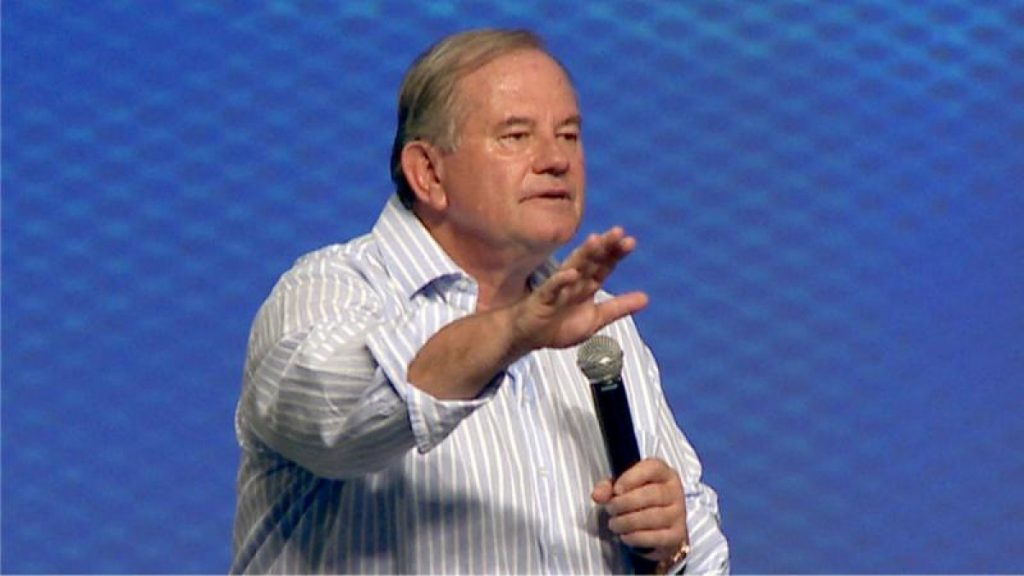 Ray McCauley is another powerful man of God, who is also the overseer of the Rhema Bible Church.
He is a senior pastor all over the world.
However, he's also the president of both the National Interfaith Council of South Africa and the International Federation of Christian Churches.
Ray underwent some bible training back in 1979 and then started his own ministry upon completion of the training.
He started his ministry with his family back then.
But today, his church is not just one of the biggest in South Africa yet to the world at large.
Ray is a very powerful pastor, and a host of people attest to divine manifestations in his church.
3. Prophet Shepherd Bushiri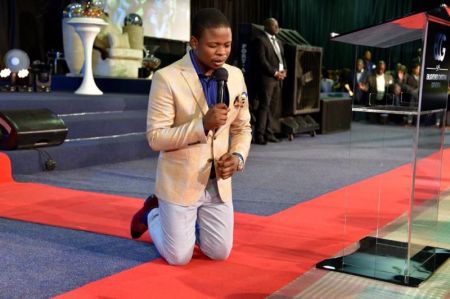 Shepherd Bushiri is the CEO and lead pastor.
He oversees the popular Enlightened Christian Gathering Church and Bushiri Shepherd Ministries.
He began his church back in 2002 and has since grown higher and higher in the field.
Today, millions of people troop into his branches worldwide and this has made him a big name all over the world.
He has several branches in so many African countries like Ethiopia, Botswana, Tanzania, Namibia, and more.
You cannot talk about the most powerful pastors in South Africa, without mentioning Bushiri Shepherd.
A lot of people claim to receive healing from his church, and his wonderful skills of prophecy and preaching tops it all.
Bushiri is one of the pastors who love luxury.
But in his own case however, his life of luxury has nearly nothing to do with his ministry.
He is an already successful entrepreneur who has invested in several fields including telecommunications, real estate, gold mining, and education.
He even has his own university called the Bushiri University of Agriculture, located in South Sudan, here in Africa, and also a couple of large farms.
4. Prophet Uebert Angel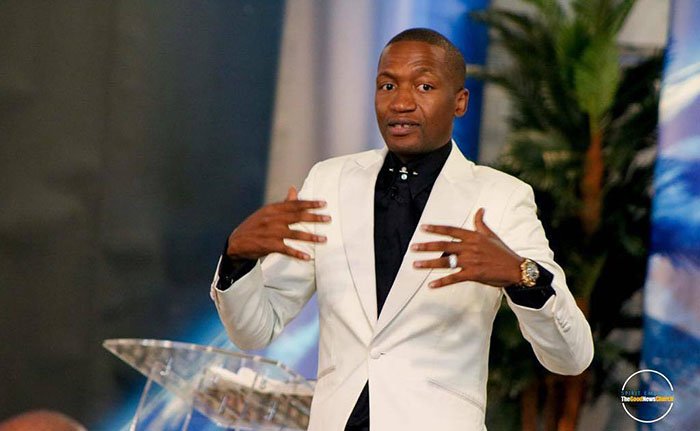 The British-Zimbabwean pastor Uebert Angel is one of the most powerful Pastors in South Africa today.
He is the founder of Good News Church.
This is a church he started back in 2007 and it has grown big today.
Uebert is famous all over the world for preaching right inside his helicopter.
He is one of the youngest Pastors in South Africa and he even owns two TV stations.
These television stations air his preaching and services to the world.
At a young age, Uebert is already one of the most powerful men of God not just in South Africa, but the world at large.
A lot of healing and testimonies take place in his church and thus the increasing crowd.
Aside from preaching the gospel.
Uebert Angel is also the CEO of Angel organization and Sam Barkeley Construction.
Also Read: Top 10 Richest Musicians in Nigeria and Their Net Worth
5. Pastor Alph Lukau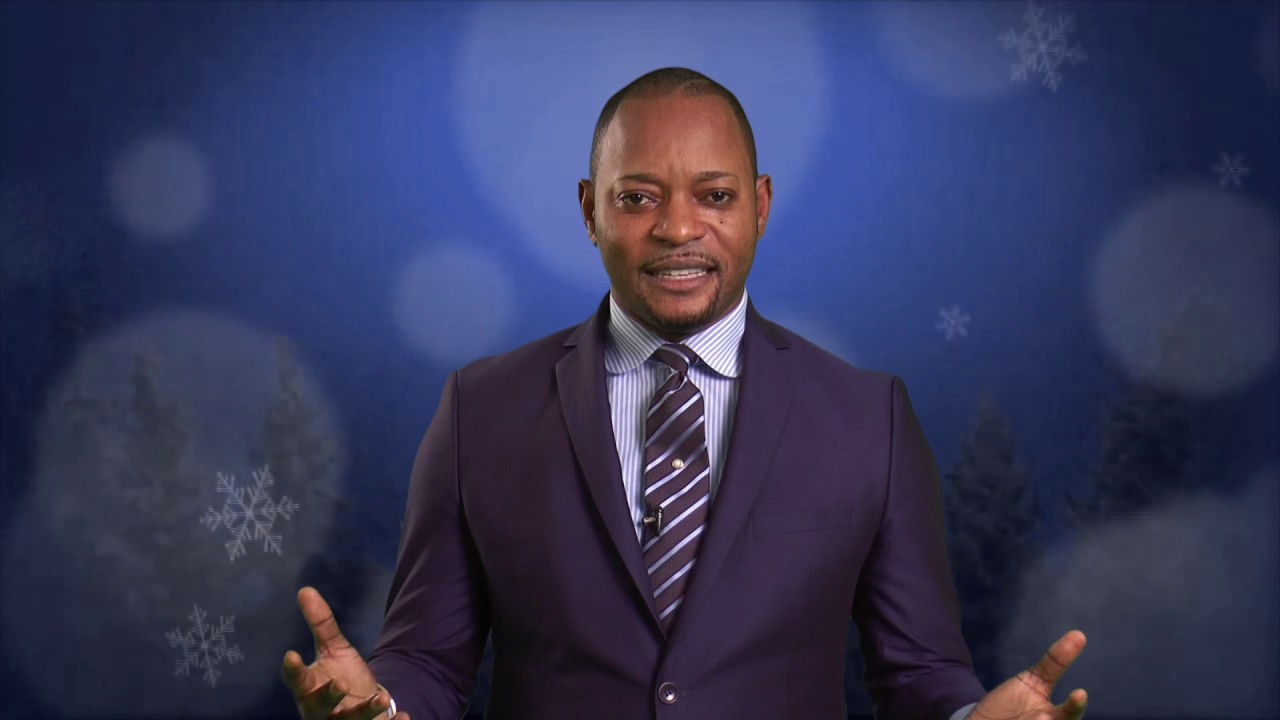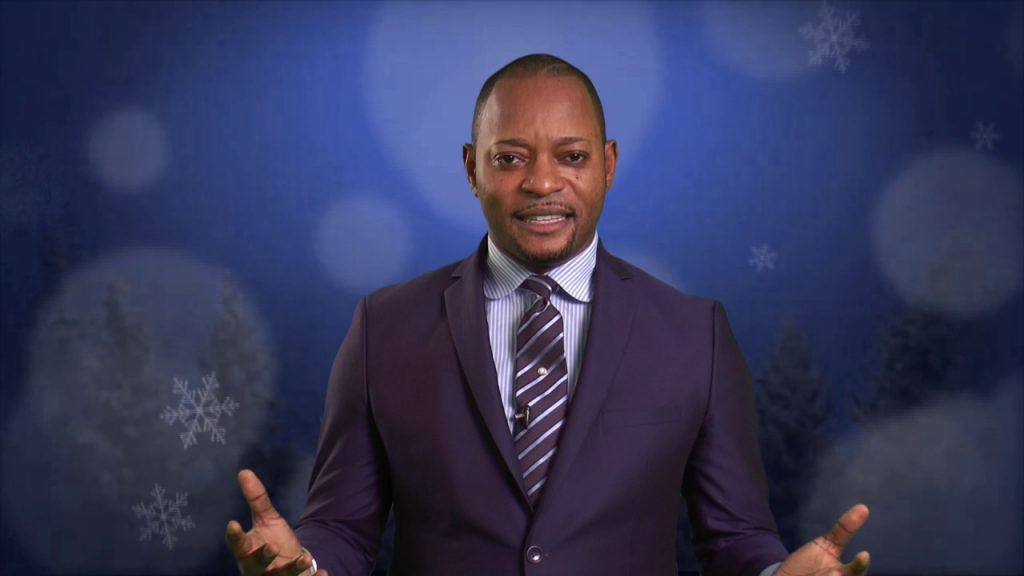 Pastor Alph Lukau is the CEO and General overseer of Alleluia Ministries International.
The church was founded by him in 2002.
As a Bible scholar, his ministry has gone far and wide across the globe and it keeps growing by the day.
There have been reports of so many healing and marvelous miracles in his church.
This also help him in increasing the number of members worldwide.
Alph Lukau is a very strong and powerful man of God that is well recognized in the world.
However, just like Bushiri, he is a lover of luxury, and this attracts a lot of public attention.
Lukau owns some world-class rides like the Rolls Royce, Bentley, Lamborghini, Ferrari, and a lot more.
He owns his own investment company and also a multi-million dollar mansion located in Sandton.
If you are looking for the most powerful pastor in South Africa then feel free to try out the Alleluia Ministries International.
6. Pastor Chris Oyakhilome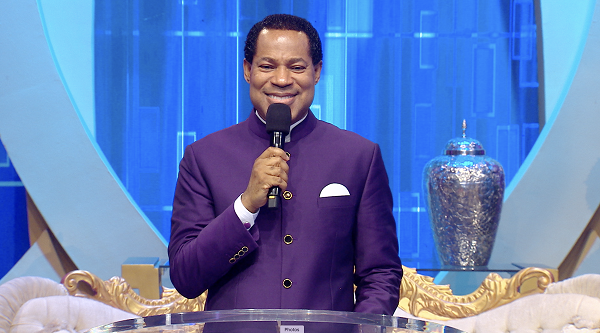 The Nigerian-born Chris Oyakhilome is a popular man of God and founder of the Christ Embassy Church.
He has currently transferred his headquarters from the city of Lagos in Nigeria, to South Africa.
As a minister of God, his teachings are converted into over 100 world languages.
This has attracted thousands of members to his church.
Pastor Chris is one of the well-known men of God in Nigeria who perform wonderful healing exercises and help the poor.
During his healing sessions, the cripple claim to walk, the blind see, and many other wonderful things happen.
This attracts a lot of people far and wide.
Chris is one preacher who is well gifted with the skill of developing the spiritual awareness of his listeners through clear but deep messages from the scriptures.
He is the author of the popular daily devotional titled 'Rhapsody of Realities'.
He used to co-author this devotional with his ex-wife Anita Oyakhilome when they were still together.
This rich daily devotional is distributed all around the world for free under sponsorship from both Pastor Chris himself and other partners.
He remains one of the most powerful pastors in South Africa and the world at large.
7. Brian Houston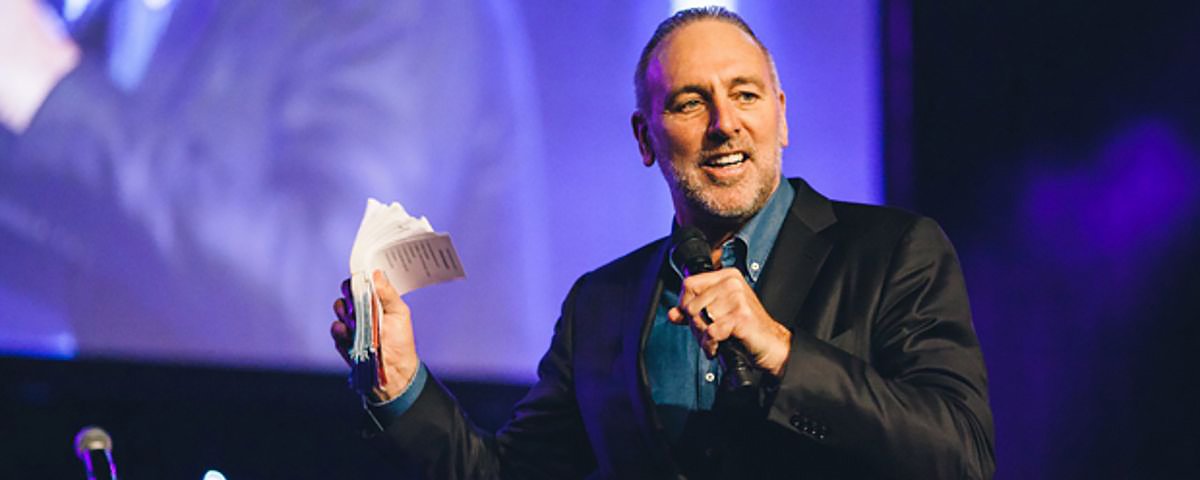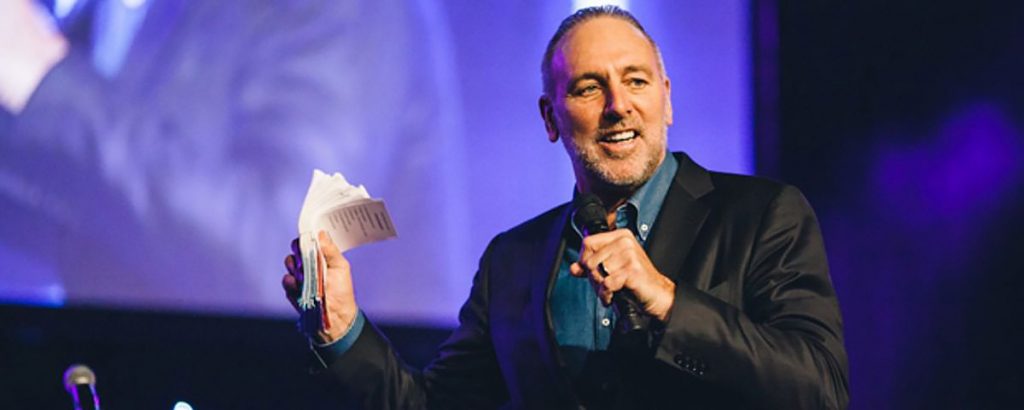 Brian Houston is an Australian evangelist who is a senior minister and co-founder of the popular Hillsong Church.
This church is located in Sydney, Australia.
But she has grownthe church to several other areas of the world especially in South Africa.
The Hillsong Church attracts a lot of followers in South Africa.
A lot of people claim to receive divine signs and wonders whenever they visit.
Brian who co-owns this church with his wife Bobbie Houston was the president of the Australian Christian Churches.
He was born on the 17th of February 1954, in Auckland, New Zealand.
Today, he is considered as one of the best and most powerful men of God in the world.
8. Bobbie Houston


Roberta Lee Houston is popularly known as Bobbie Houston.
He's a popular pastor and co-founder of the Hillsong Church with her husband Brian Houston.
They run the church together and they are both powerful ministers of God today.
9. Pastor Lethebo Rabalago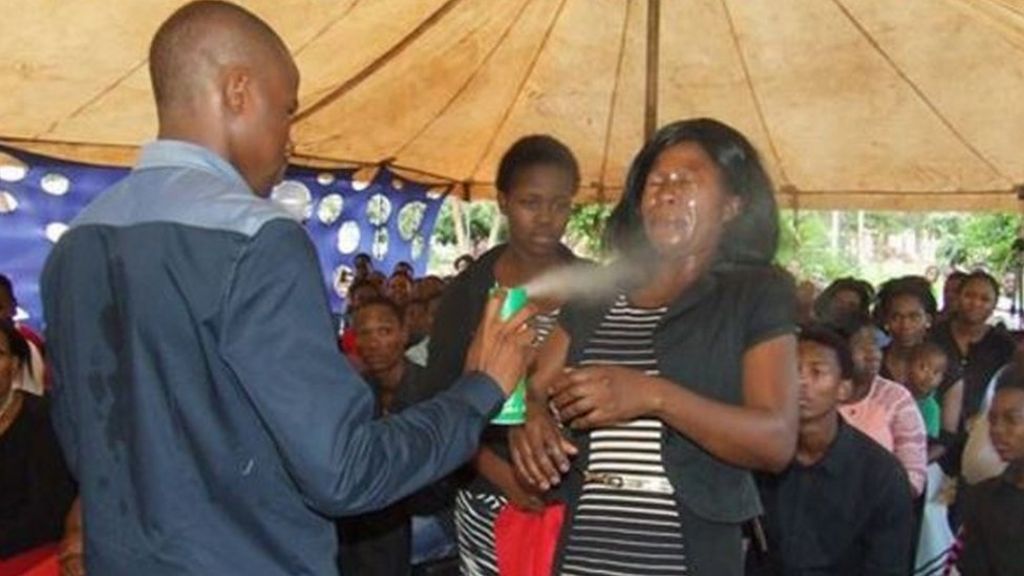 Lethebo Rabalago is a controversial pastor who came into the limelight for using the popular 'Doom' insecticide to cure some of his members of deadly alignments like Cancer, HIV, and more.
According to his statement, he said everything under the earth belongs to God.
So he could use anything to perform the work of God.
Although a lot of people consider him to be weir.
He has a good amount of followers who are ever ready to receive miracles and healing from him.
10. Pastor Lesego Daniel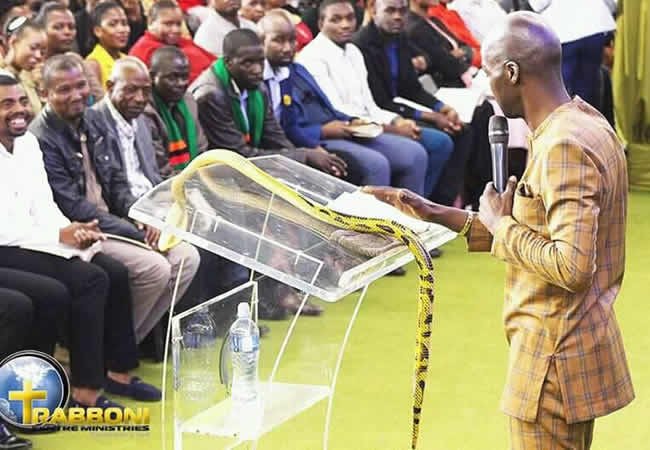 Lesego gained fame as a pastor back in 2014 when he walked over his members during a huge deliverance service.
Apart from this, Lesogo Daniel is a powerful pastor and he has a huge congregation in South Africa.
He also uses snake and other animals to perform miracles especially when he feeds the congregations.
Conclusion
Like I have already said earlier.
There are times when we need the services of powerful men of God in our lives to offer guidance and make suggestions.
These could be on how to improve our overall spiritual life.
The Pastors in this list have proven themselves to be very powerful and spirit-filled.
They have helped so many, saved so many, and healed so many.
We all pray for them to live long and continously offer these wonderful services to the children of God all over the world.
I hope you enjoyed this article.
However, we will love to know what you think about those most powerful pastors in South Africa?
Do you believe that their powers comes from God or any other sources.
Speak out your mind in the comment below.
Source: ThingsToKnow.com.ng