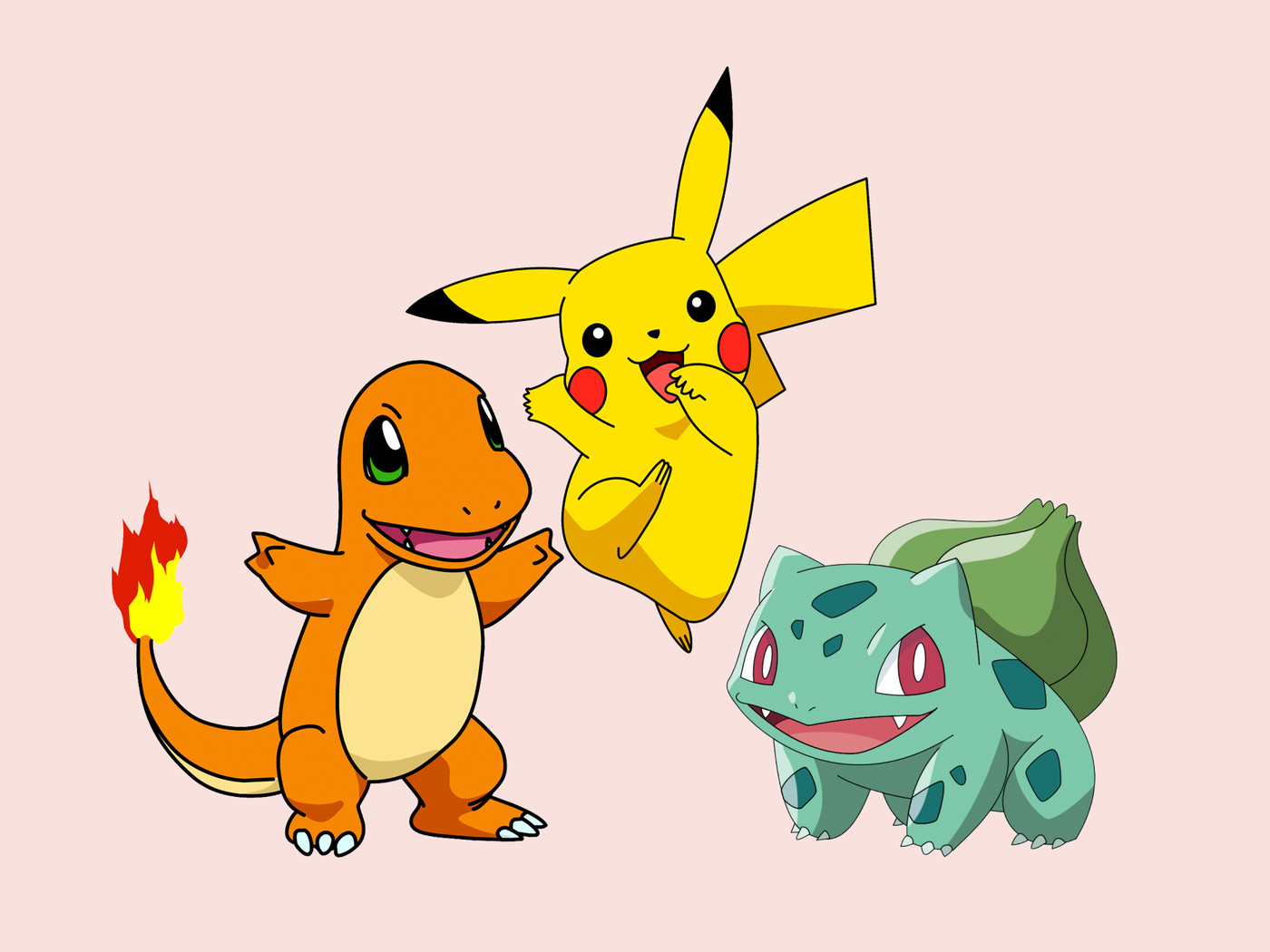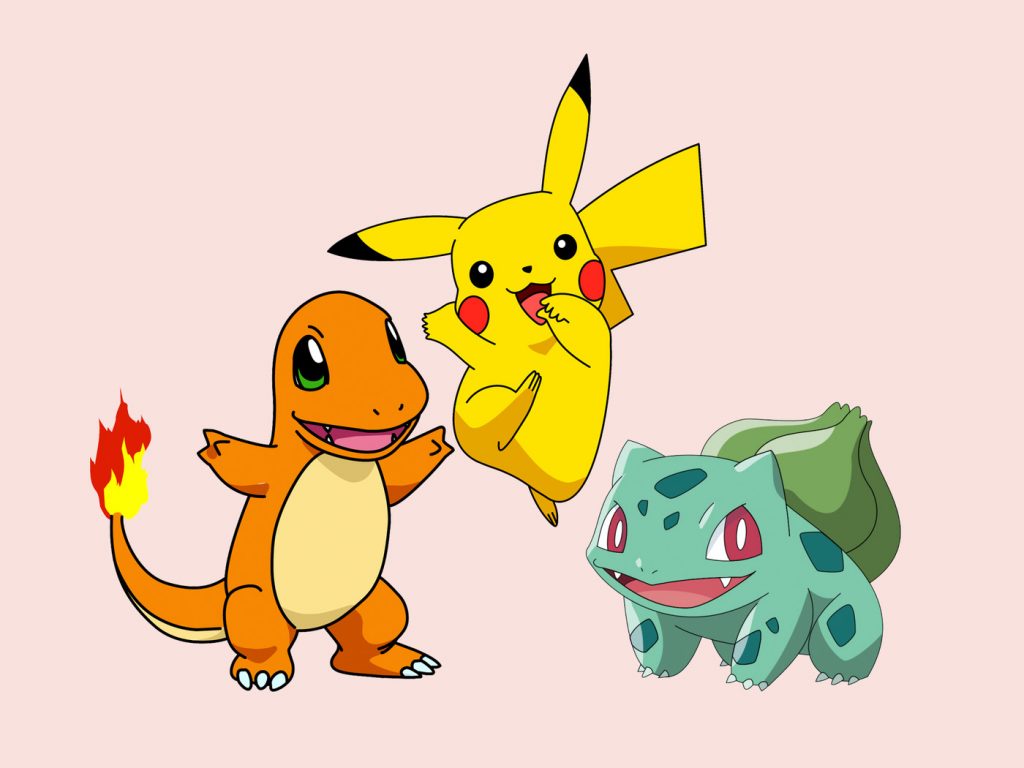 Who is the most powerful Pokémon of all time? Which ones are able to defeat all the others? which ones have the most amazing abilities, attacks, and move?. It may be difficult to answer or find out, since there are about 898 Pokémon species in the known Pokémon world in 2021.
In celebration of its 25th anniversary in 2021, it will be an effort worthwhile to find out which is the most powerful. However, don't be disturb we will put up lists of the most powerful Pokémon, and it will help you in answering the above questions and also it will be exciting and surprising to see where your favourite Pokémon is ranked.
What is Pokémon?
Pokémon, also known as pocket Monster in Japan is a Japanese media franchise managed by Pokémon company . A company founded by Nintendo, Game Freak, and Creatures. The franchise was created by Satoshi Tajiri in 1995 and is centered on fictional creatures called "Pokémon".
Most Powerful Pokémon non legendary of all-time
Dragonite is a character from the Pokémon franchise. It is a dragon and flying type Pokémon created in the first generation of Pokémon. It is a Pseudo legendary Pokémon, the most powerful of all non legendary Pokémon.
Most Powerful legendary Pokémon of all-time
Mewtwo remains the most iconic Legendary of all time. If you are a gamer you will know this fact .The first (and only) Legendary to appear as a fighter in the Smash Bros series, and has two amiibo, truly proving its popularity among fans.Mewtwo has the most interesting origin of any Pokemon:
It's a Mew clone developed by scientists after a series of "horrific gene splicing and DNA engineering experiments." It has a violent personality as a result of this, and it solely cares about defeating its enemies.
The Most Powerful Pokémon card of all-time
Mega Gengar EX is the most powerful Pokémon card. It is a ghost Pokémon that is tricky to deal with. Joined to other wicked spectral Pokémon, this card is used to construct a revolving door of low-retreat cost phantoms that can conduct several hit-and-run attacks, leaving the opponent stumped.
Here are the lists of the 15 most Powerful Pokémon of all time.
1. Mewtwo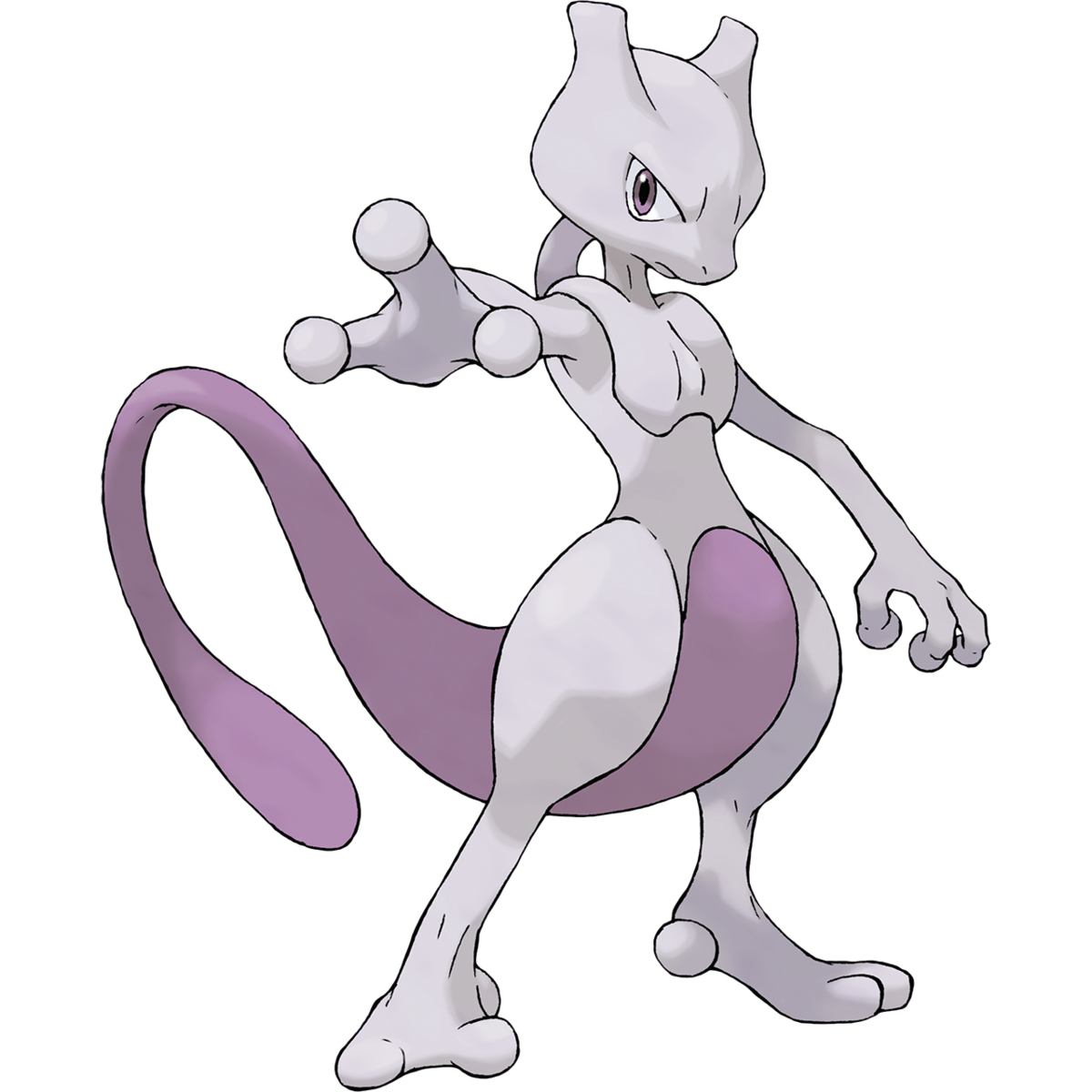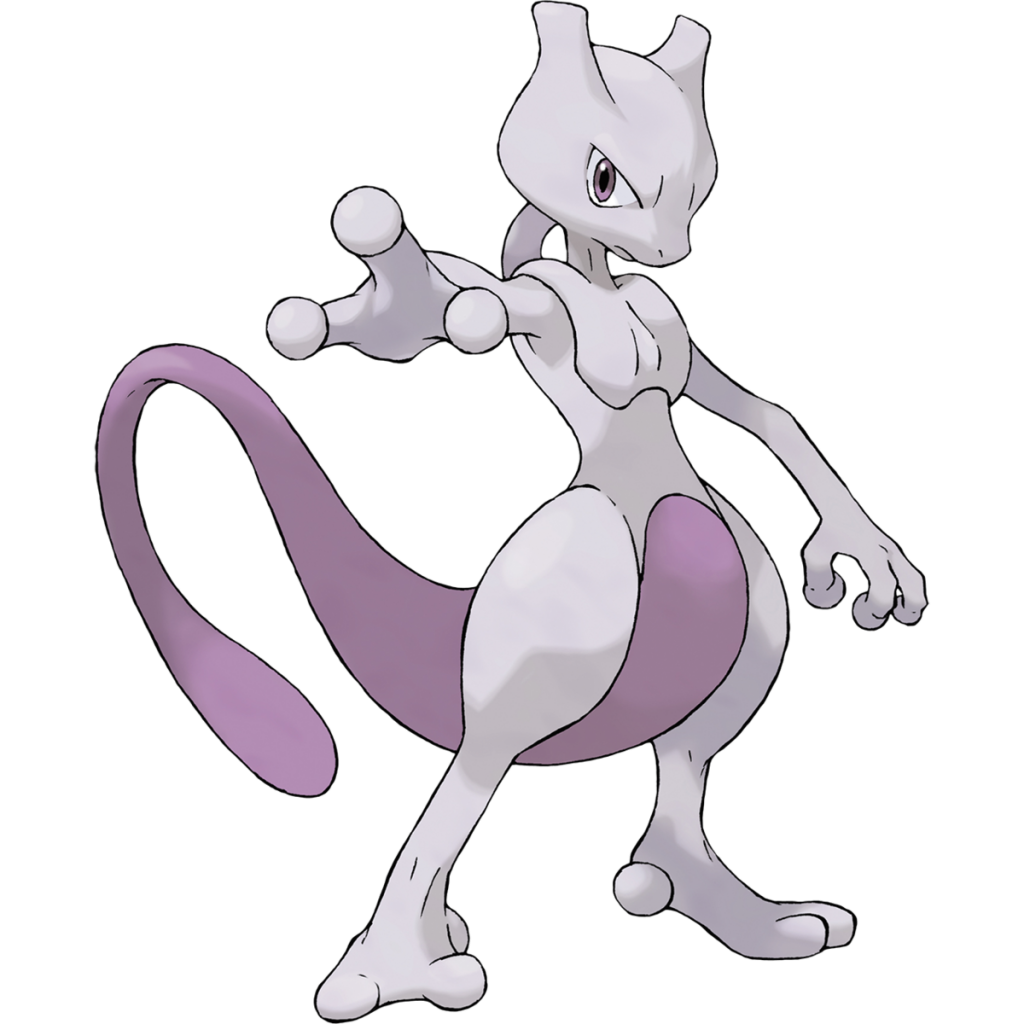 In Pokémon Mansion on Cinnabar Island, Mewtwo was genetically modified. Mewtwo is the only Legendary Pokémon with two Mega Evolutions, his Mega form makes him even better. Mewtwo is 7 inches,six-foot, and 269 pounds, This Pokémon was created in a laboratory through DNA engineering experiments on Mew.
As the dominating figure of the Mew duo, Capable of controlling the mind of its enemies. It has incredible agility and dynamic attacks incorporating its thick tail. In the recent detective film called Pikachu, the Mewtwo full abilities are on course. Mewtwo is the most Powerful Pokémon of all time.
2. Mew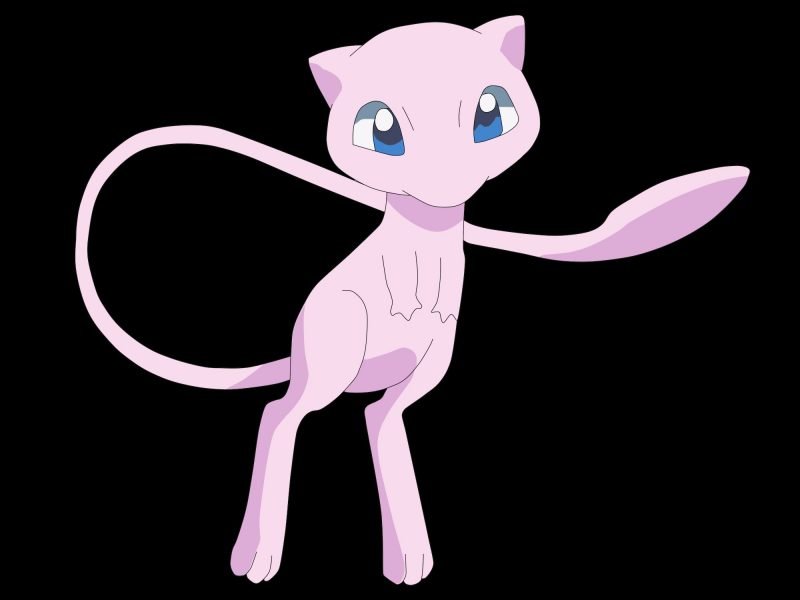 Mew turn invisible at will, It can be seen on the microscope. Only a few individuals have ever seen it, prompting some scientists to pronounce it extinct and the majority to believe it is a mirage. It will only appear to someone who has a pure heart. Mew is the only Pokémon to be capable of using the Genesis Supernova Z-Move.
Mew has intellect, curiosity, shyness, playfulness, and even selflessness in spades. Mew is incredibly adaptable, as seen by its behaviour in the first and eighth Pokémon films, it may freely roam in the air or underwater. Standing at 1'04" tall and weighing less than 9 pounds. The DNA of every Pokémon is contained within Mew's body, allowing Mew to learn and use any attack.
3. Arceus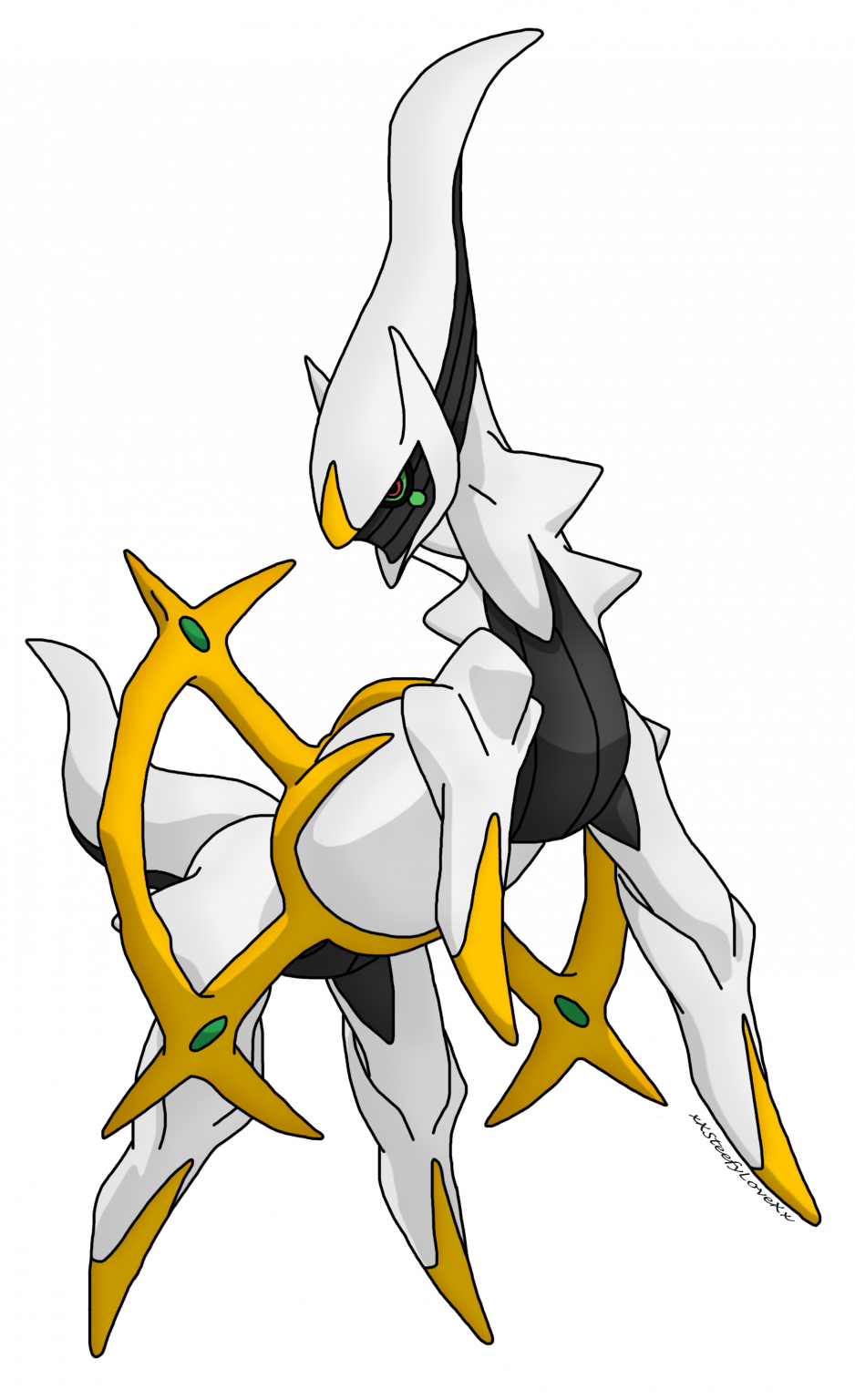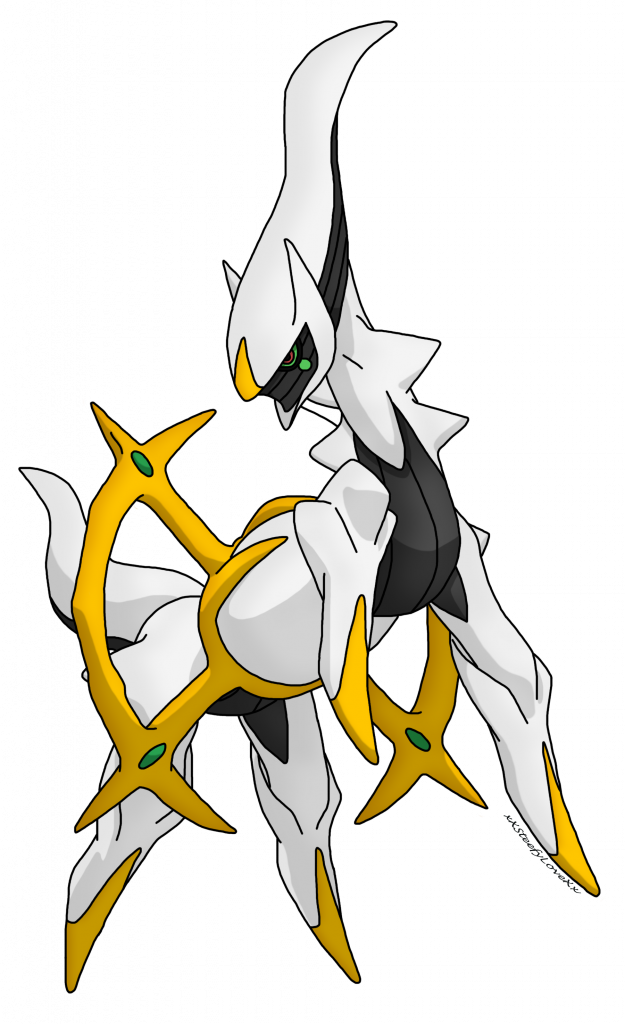 Nintendo did not formally acknowledge Arceus until February 14, 2009. Arceus created the Sinnoh region, if not the whole Pokémon universe. Is possessing capabilities such as bringing back objects that it has previously destroyed, as well as the ability to make some objects vanish into thin air. and halting time.
This Pokémon weighes over 700 pounds, emerged from an egg when the world was empty and then began to create it. the Most Powerful Pokémon to be able to learn Judgment. Arceus is the third most powerful Pokémon of all time
4. Rayquaza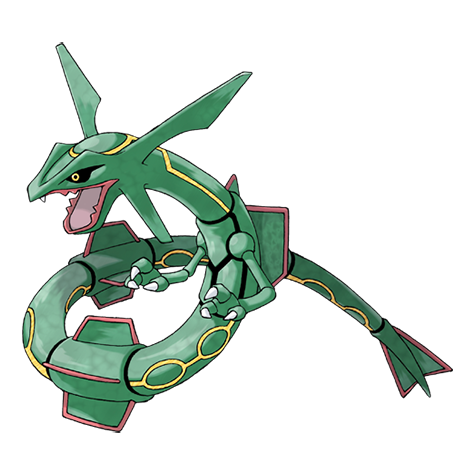 Rayquaza is a dragon Pokémon that can fly and has one of the strongest attacks of any Pokémon. While it evolve into or from any other Pokémon, it can Mega Evolve into Mega Rayquaza. Rayquaza lived in the ozone layer for hundreds of millions of years, where it feeds on water and other particles.
As Mega Rayquaza, its body becomes longer and gains more features. Its head becomes longer with the Δ symbol appearing on its forehead. Rayquaza is aPokémon capable of learning the move Dragon Ascent. Ruby and Sapphire was the first game Rayquaza appear in. Rayquaza is the fouth most powerful Pokémon of all time.
5. Lugia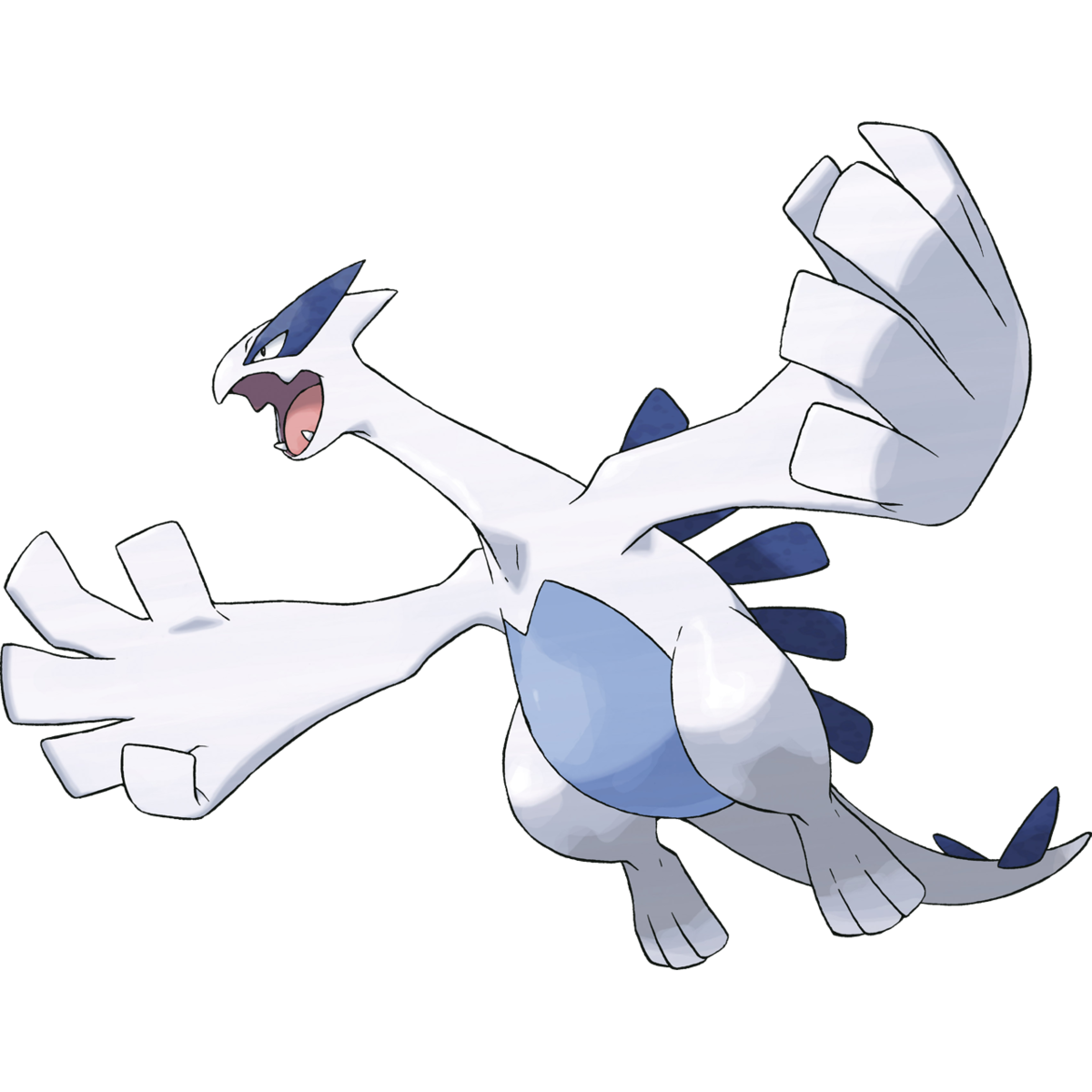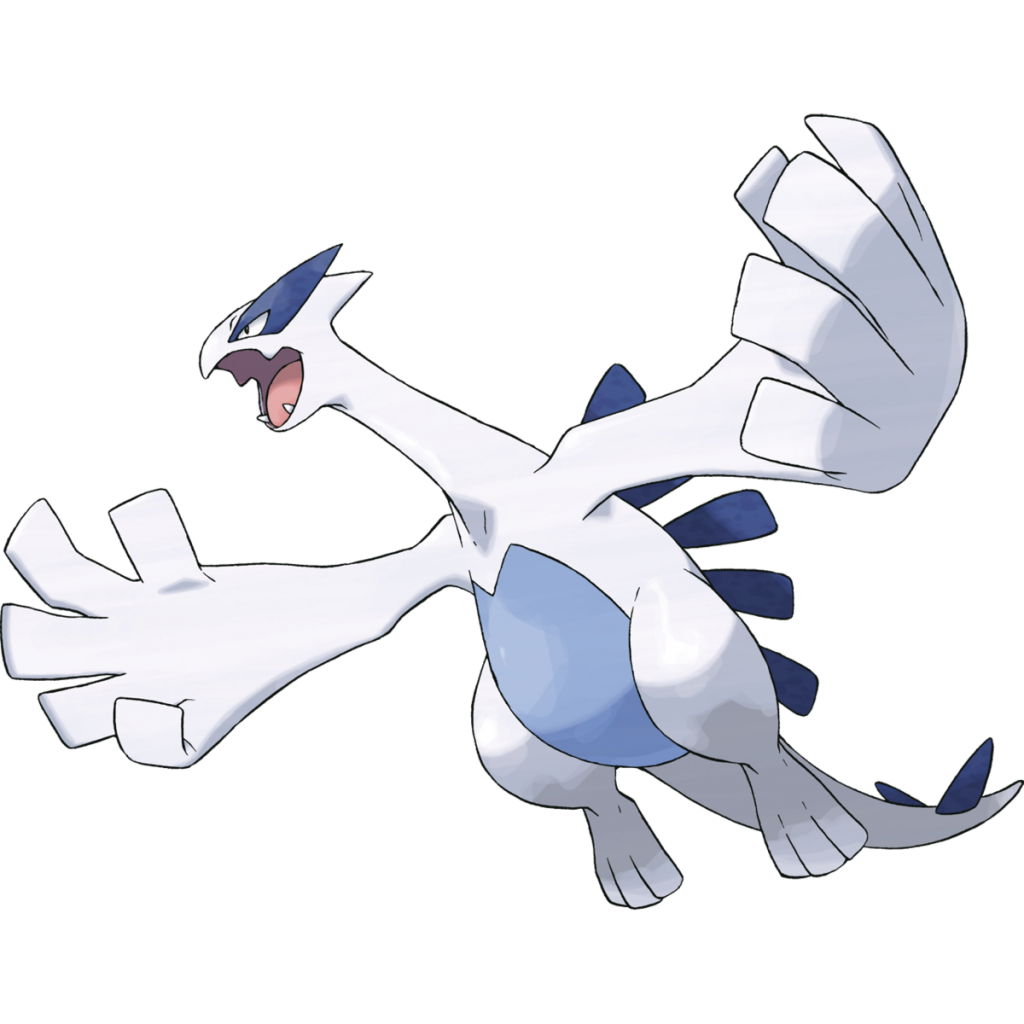 Lugia is the guardian of the seas. When it comes to how powerful Lugia is, It is highly intelligent, and because of the devastating power it could accidentally inflict, it isolates itself deep underwater and tends to sleep in solitude. Is the only known Pokémon that learns Aeroblast.
It is fiercely protective of its young. Lugia leads the legendary birds. When there is a fight over territory, Lugia is the only Pokémon that can quell their ceaseless fighting, as observed in the second Pokémon movie. Much like the birds, it possesses the ability to control the weather; most notably, it can calm and give rise to storms
6. Alakazam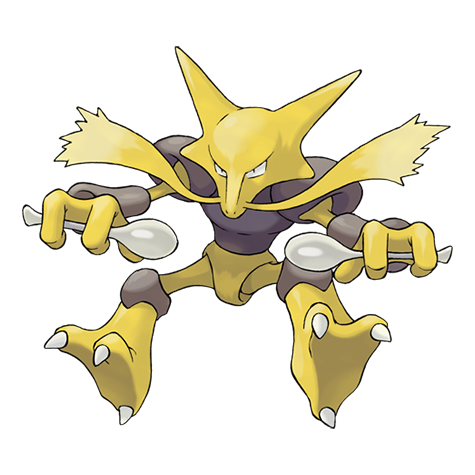 Alakazam has a wide range of psychic talents, those who are close to it may have headaches as a result of its psychic, talents overflowing. Each foot has three toes, each of which has a white claw, two of the toes point forward, while the third points backward. In each hand, it holds a silver spoon that acts as an amplifier for its psychic abilities.
Is just under 5" and over 105 Pounds. Alakazam the final evolution of Abra & Kadabra, to the time of its death, it has an IQ that exceeds 5,000. Alakazam appears in this article as the sixth most powerful Pokémon of all time
7. Ditto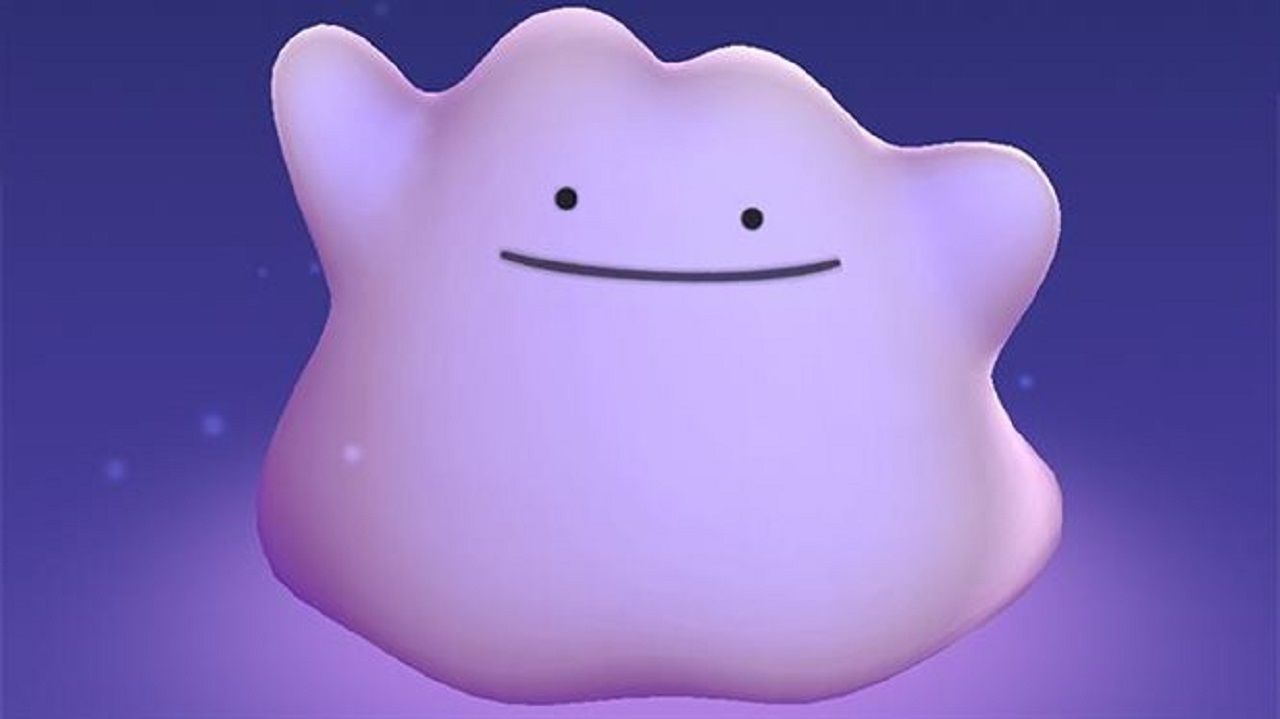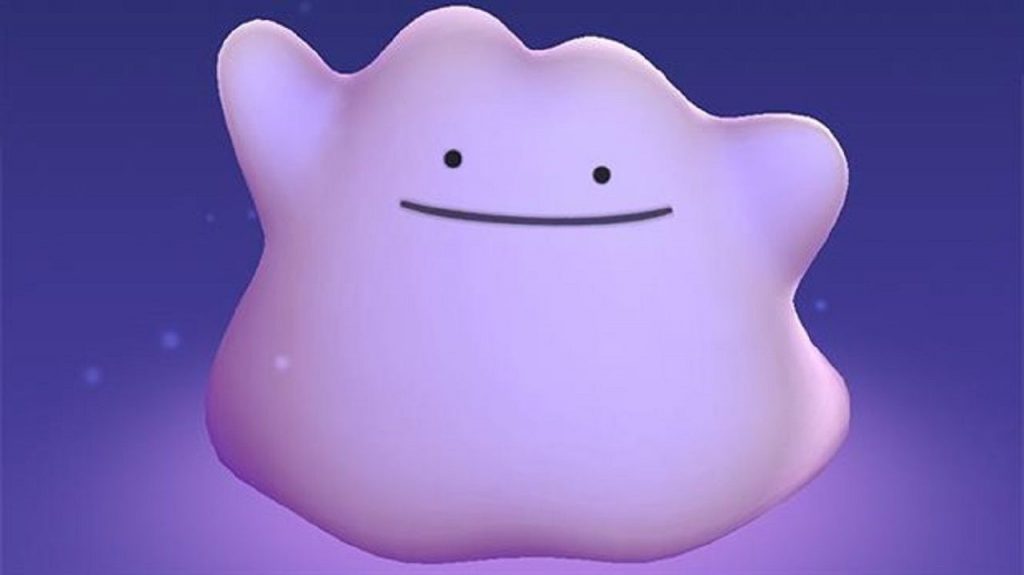 At a mere 1" and 8.8 pounds, Ditto is the smallest Pokémon in our list of all-time powerful Pokémon, you shouldn't doubt his abilities. Ditto tries to transform into something based on memory, it may get some of the details wrong.
Ditto is a light purple or pink amorphous Pokémon with vestigial facial features in its natural state. A simple mouth and beady eyes make up the face. Dito's bead-shaped eyes do not alter when compared to the genuine Pokémon?
8. Gengar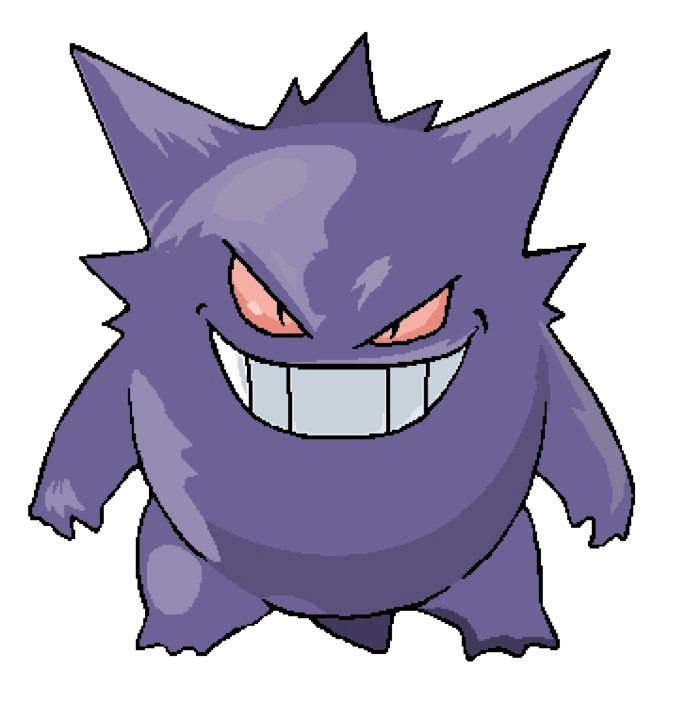 In the Detective Pikachu Movie, Gengar defeated Blastoise in battle. Gengar is a dark purple, bipedal Pokémon with a roundish body. Gengar is a naughty and nasty character. It plays practical pranks and cast curses, such as impersonating one's shadow and then acting abnormally, when the quarry notices, the Gengar revels in the horror of its prey. With a height of 4'11" and a weight of 90 pounds,
9. Charizard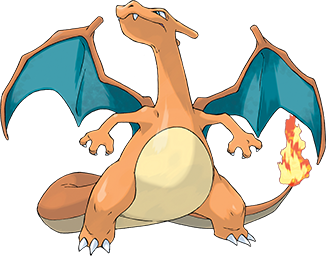 t five feet seven inches tall and weighing almost 200 pounds, this fire-breathing Pokémon would put any Pokémon to the test. Charizard has superior flying abilities to that of a jet fighter. It is a bipedal draconic Pokémon.From the breast to the tip of its tail, it is predominantly orange with a cream underbelly.

Charizard is the third evolution of Charmander and Charmeleon, and it is a true member of the Power Pokémon's upper echelon. It exhales blue flames from its flanks, and the flame on its tail has become blue.
10. Dragonite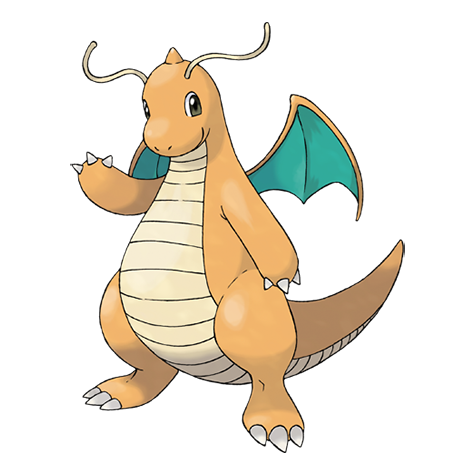 With a top speed of almost 1,500 mph and a weight of 460 pounds Yes, Dragonite can fly and shatter the sound barrier. Dragonite is a kindhearted Pokémon with human-like intellect. Dragonite save humans from drowning and lead lost ships to safety. This makes it one of our most powerful Pokémon renked.
The sea guardian and the Sea Incarnate are Dragonite nicknames.
Conclusion
Pokémon is the highest-grossing media franchise of all time. It is one of the world's top-selling toy brand and also the top-selling trading card game with over 34.1 billion cards sold.
However, having seen where your favourite Pokémon is ranked and its different abilities, what is your take on the Most Powerful Pokémon Of all time 2021ranking please leave us a comment.