If you accidentally deleted 1 or more pictures from your android phone, that doesn't mean it's gone forever! How do we recover deleted photos on our Android phones It's easier than you think to recover deleted photos on your device, just follow the complete article.

Android is certainly a great platform for users who prefer to have granular control over their data. But sometimes even the most hardened Android users can experience some issues with their phone. They are capable of storing a lot of personal data that we can quickly access at any time. Unfortunately, with all this storage power comes the risk that photos may be accidentally deleted.
Recover Deleted Pictures from Android with a Third Party Data Recovery Software.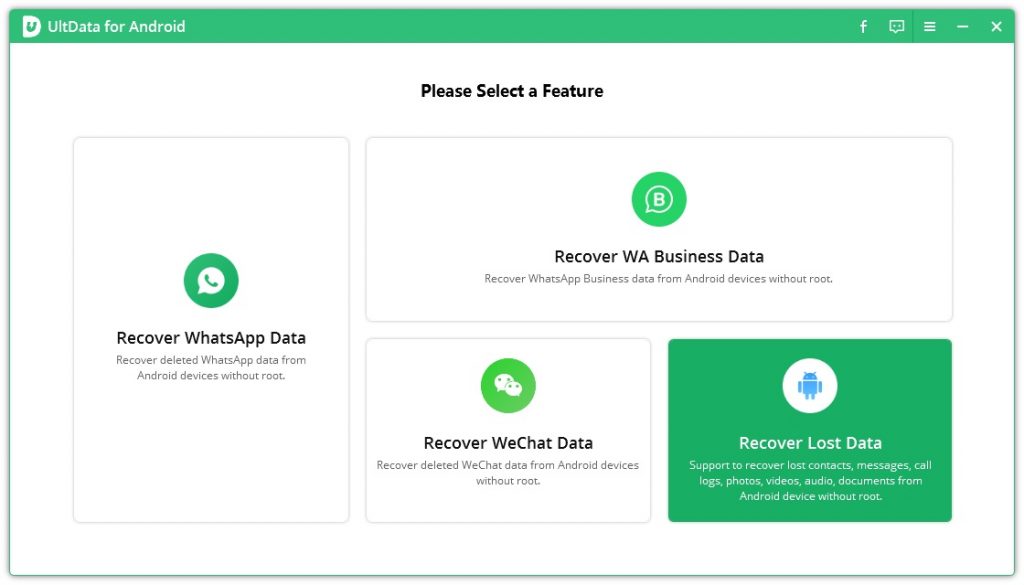 Using third party data recovery software like Tenorshare UltData for Android is one of the best data recovery software. With this powerful app, you can recover deleted photos from android without any hassle!
It supports 6000+ different models of Android phones of all major brands like Samsung, OnePlus, Xiaomi, and more. The software has a clear and user-friendly interface. It supports a wide range of Android versions including Android 10.
Tenorshare UltData is capable of scanning more than a thousand deleted photos on Android in seconds. It has the one-click approach to quickly recover deleted photos from Android without root. This method is recommended for users who want to recover a large number of deleted photos.
Here are the steps on how to recover deleted android pictures using the Tenorshare UltData. (Source: gistassist.net)
Step 1: Download the Tenorshare Ultdata
Download the Tenorshare Ultdata and launch the program. Then, select "Recover Lost Data" and plug your Android device into the computer using the USB cable.
Step 2: Enable the USB debugging
Next step is to enable the USB debugging on your Android device.
Tap the notification "USB Charging" and then select the option "Transferring Files".
Now, go to the settings and type "Build" on the search bar. Select "Build Number" from the search results and tap the "Build Number" seven times to activate USB debugging in the device.
After you enable the USB debugging, it's crucial to allow authorization. A pop-up window appears on your Android device and simply click "OK". If the window is not visible, click "Show Again".
Step 3: Select Photos to Recover
You will see the file types to recover. You can select "Photos" and any other types you want.
Step 4: Scan
After the completion of the scan, you will see the photos along with the deleted ones. You can view them before proceeding to recover.
Now, choose the photos you wish to recover and click the "Recover" button in the lower-right corner.
The advantages of this method include:
Recovery of deleted photos on Android without rooting your device.
Fast and easy process.
Supports a wide range of Android devices available in the market.
How to Avoid Losing Your Photos on Android Next Time?
But at first you can avoid losing the photos at first before even thinking of how you can recovering it. So if you want to avoid losing important photos in the future, you are advised to take the following measures:
Backup your photos to any cloud storage such as Google Photos, Microsoft OneDrive, Dropbox, or any other popular platform.
Be careful not to delete important and precious photos by accident.
You can also consider having local backup storage such as an external hard disk or a solid-state drive.
When you are done using your phone, always lock the screen to avoid any accidental touches.
Only download apps from the official Google Play Store.
Do system updates from time to time for the latest security patch.
Conclusion
Since photos may accidentally get deleted on our Android devices, it is important to protect them with a backup option. There are numerous backup options available and each one has its advantages and disadvantages.
If you do not have any backups, Tenorshare UltData for Android is the most efficient photo recovery software that helps you recover deleted photos from Android without any hassle.