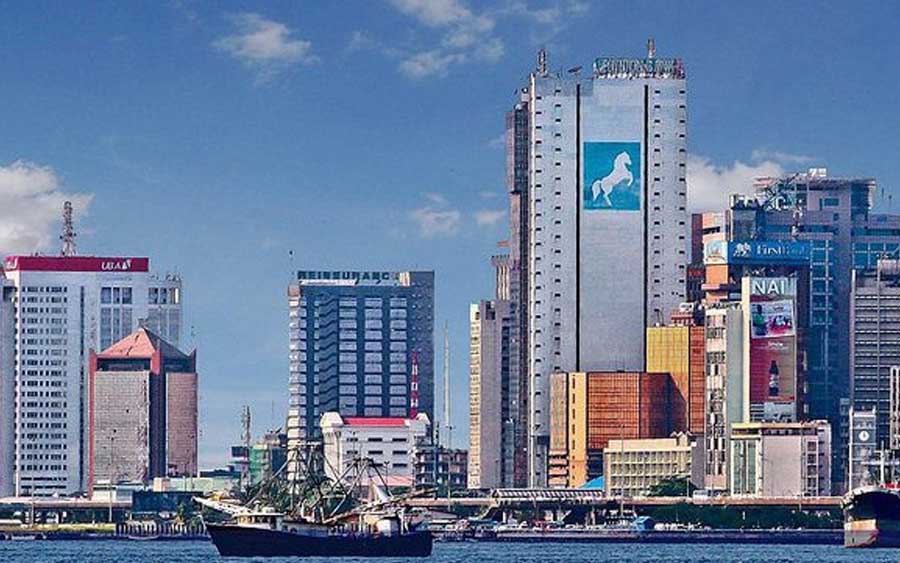 Which bank is among the top 10 banks in Nigeria 2021?. The Central Bank of Nigeria has fully licensed over 20 Banks operating within Nigeria. This includes Financial, Mortgage banks, merchant, and non-interest banks, amongst others. In line with these, it has led to a lot of healthy competition among these financial institutions.
I will provide you with the answer to the question raised earlier in this article. This article will be based on the data compiled by the financial institutions themselves and other financial outlets. Here is the list of the top 10 banks in Nigeria and their total assets.
Also, if You want to consider a banking career in Nigeria, this list of banks will be a helpful guide on where to start.
Richest Banks in Nigeria and their Assets in 2021
Ecobank: 9.430 Trillion Naira
Access Bank: 9.05 Trillion Naira
Zenith Bank: 8.68 Trillion Naira
UBA: 7.89 Trillion Naira
First Bank: 7.84 Trillion Naira
Gtbank: 4.99Trillion Naira
Stanbic IBTC: 2.9 Trillion Naira
Fidelity Bank: 2.89 Trillion Naira
Union Bank: 2.16 Trillion Naira
FCMB: 2.04 Trillion Naira
1. Ecobank
Total Assets: 9.430 Trillion (3/2021)
Established in 1985 by a group of African business leaders. This was to provide much-needed financial services for ecologically sensitive regions of Africa. The intention was to promote sustainable economic growth in those areas.
The headquarter is in Lome Togo while the Headquater in Nigeria is in Lagos. The bank has steadily grown since its inception and currently operates at more than 40 branches in over 36 African countries. It also has a representative office outside African like Paris in France, London, Dubai in the United Arab Emirates, and also Beijing in China.
Ecobank offers investment banking, ecotourism, eco credit, and eco products which are available in all of its markets. Ecobank employees number over 20,000. it acquired Oceanic Bank in 2011 that it became very popular among Nigerians. It is one of the largest financial institutions on the continent with assets and the Richest bank in Nigeria.
2. Access Bank Plc
Total Assets:9.05 Trillion Naira (3/2021)
The bank, formerly known as Intercontinental Institutions. And fully licensed by the Central Bank of Nigeria in 1988. In 1989, it became a privately owned commercial bank. Access bank offers its services in four major areas, which include: Business Banking, Commercial Banking, Personal Banking, and Corporate and Investment Banking. 
Established in 1989 and owned by Acess Bank Group. Following its merging with Diamond Bank Plc on April 1, 2019, the company became the largest services provider in Nigeria.
The Bank subsidiaries are in the UK and in other 8 Sub-Saharan countries which includes
Zambia, Rwanda, Gambia, and Sierra Leone. The bank currently employs more than 9000 employees throughout its hundreds of branch offices.
3. Zenith Bank Plc
Total Assets: 8.68 Trillion Naira(3/2021)
This bank is fully licensed by the Central Bank Of Nigeria. Zenith Bank was founded in May 1990 by Jim Ovia. The zenith bank headquarters is located at Zenith House in Lagos.
The zenith bank offers a range of products and services to its customers, including private banking, foreign exchange, treasury, trade services, corporate and investment banking, online banking transactions, zenith mobile money that makes cashless payments possible with just the zenith smart card.
Following a successful IPO in 2004, the bank became a public liability limited company and subsequently listed on the Nigerian Stock Exchange.

Zenith bank subsidiaries are Cyberspace Networks, Zenith pension Custodian, Zenith bank Ghana, Zenith bank Gambia, Zenith bank Sierra Leone. The bank subsidiaries outside the African continent are Zenith bank United Kingdom, in United Arab Emirate, and also an office in China. They have over 500 branches across Nigeria.
4. United Bank for Africa (UBA)
Total Assets: 7.89 Trillion Naira(3/2021)
United Bank for Africa (UBA) is one of the oldest and most popular banks in Nigeria. Formerly known as the British and French Bank Limited (BFB), when it was founded in 1948. Following its successful IPO in 1970, it became the first Nigerian bank to list its shares on the Nigerian Stock Exchange.
The bank has subsidiaries in New York, London, Paris, and over 20 countries in Africa. United Bank for Africa has more than 10,000 staff and serves more than 14 million customers. Because of its quality financial services, the bank has won numerous awards both at the national level and internationally.
5. First Bank of Nigeria Plc
Total Assets: 7.84Trillion Naira(3/2021)
The bank was founded in 1894, FirstBank became a public company in 1970 and joined the Nigerian Stock Exchange in 1971. FirstBank may be the country's oldest bank but it still competes very well with the new generation banks in terms of providing quality financial services to its customers.
Thereby maintaining its status as one of the biggest banks in Nigeria. It has more than 8,000 staff, about 800 branches, and 10 million customers. They provide services like ussd banking, Corporate Banking, Public Sector Banking, and Comercial Banking. The bank subsidiaries include the UK, Abu Dhabi in United Arab Emirate, Beijing in China, and Johannesburg in South Africa.
6. Guaranty Trust Bank (GTB)
Total Assets: 4.99 Trillion Naira (3/2021)
This is my favorite bank, I bank with GTB. During the Euromoney Awards for Excellence held in London in July 2019, Guaranty Trust Bank was named as the "Best Bank In Africa". They also set a record by emerging as the "Best Bank in Nigeria" for the 9th time.
Guaranty Trust Bank was established in 1990 and held its IPO in 2007 on London Stock Exchange and became the first African Banks to be listed on London Stock Exchange. The bank offers a lot of quality financial services ranging from online/internet banking, Investment Banking, and asset management.
They have over 6,000 staff and serve more than 8 million customers. GTB has a branch in the UK and other many branches in the country
7. Stanbic IBTC Bank
Total Assets: 2.9 Trillion Naira(3/2021)
Stanbic IBTC Banks offers financial services like credit and debit cards, deposits, pension, loans, and Investment.
Stanbic Bank may not make as much noise as some of its competitors, but their actions speak volumes. Many Nigerians refer to the bank as the "billionaires' bank," much as they refer to GTB
The bank started its operations in1989 in Nigeria. And has since then become a top bank among other top banks in Nigeria.
8. Fidelity Bank Plc
Total Assets: 2.89 Trillion Naira(3/2021)
The Bank was established in 1988 as a merchant bank. It became a commercial bank in 1999 and got it's licensed two years later. It is one of the best commercial banks at moment.
In an attempt to expand its client base and sales profile, Fidelity Bank purchased FSB International Bank Plc ("FSB") and Manny Bank Plc in 2005, and this single choice enhanced the bank's financial status.
The bank offers retail and electronic banking, SMEs, and niche corporate banking. It serves over 4 million customers across and beyond the nation.

In 2011, the bank was recognized as the 7th most capitalized bank in Nigeria and the 25th most capitalized bank in Africa. It was also named as one of the top 1000 banks.
9. Union Bank Plc
Total Assets: 2.16 Trillion Naira(3/2021)
Established in 1917 as Colonial Bank. It took its current name after it became a wholly-owned Nigerian entity, as well as to comply with the Companies and Allied Matters Act of 1990. Union Bank provides financial services like retail and commercial services to individuals, SMEs, and major corporations.
It employs more than 2,000 staff and serves over 4 million customers. The bank has its subsidiary office in London in the UK. The bank has its headquarter in Lagos, with many of its branches distributed throughout the country.
10. First City Monument Bank (FCMB)
Total Assets: 2.04 Trillion Naira(3/2021)
FCMB is among the most popular and wealthiest banks in Nigeria. In 1982 the bank began operations in Nigeria.
One thing that stands out for FCMB is its good relationship with customers and outstanding financial services.
The bank's headquarters is in Lagos and has numerous branches worldwide.
Conclusion
When talking about top financial institutions in the country, this article is for you. We hope to see other banks that couldn't make the top 10 list appear in the next ranking in the nearest future.
These are the top 10 banks in Nigeria and their reports of total assets in 2021 from Moody's Investors Service.
choose from here your favorite bank and also what's your view on the ranking of these banks. Please leave us a comment.