Have you ever thought about the best and stress-free ways to receive money from overseas in Nigeria?
Are you an international businessman or woman having problems with receiving money from your international customers because you don't know how to?
Getting money after work is a delight here in Nigeria alone, talk more about getting money internationally.
It was just some years ago that sending and receiving money abroad became a lot easier.
Before then, making any kind of international transaction was always attributed to being time-consuming, hectic paperwork for both the person sending in the money and the person receiving the money.
Nowadays, sending and getting money from overseas countries like the US, UK, Canada, Denmark, France, Spain and Belgium, Switzerland is like eating ice cream.
It has become so cool that the whole process of money transfer can be done in less than five minutes.
International money transfers have become the same as local money transfers. The money being sent takes exactly the same time to land in the receiver's bank account.
Imagine asking a relative living abroad to send money for you living in Nigeria, and the money enters your local account just the same way, no matter how far the person is.
In this article, we will be talking about some easy ways to receive payments from your foreign clients without stress.
Here are some of the best ways to receive money from other countries while in Nigeria.
1. World Remit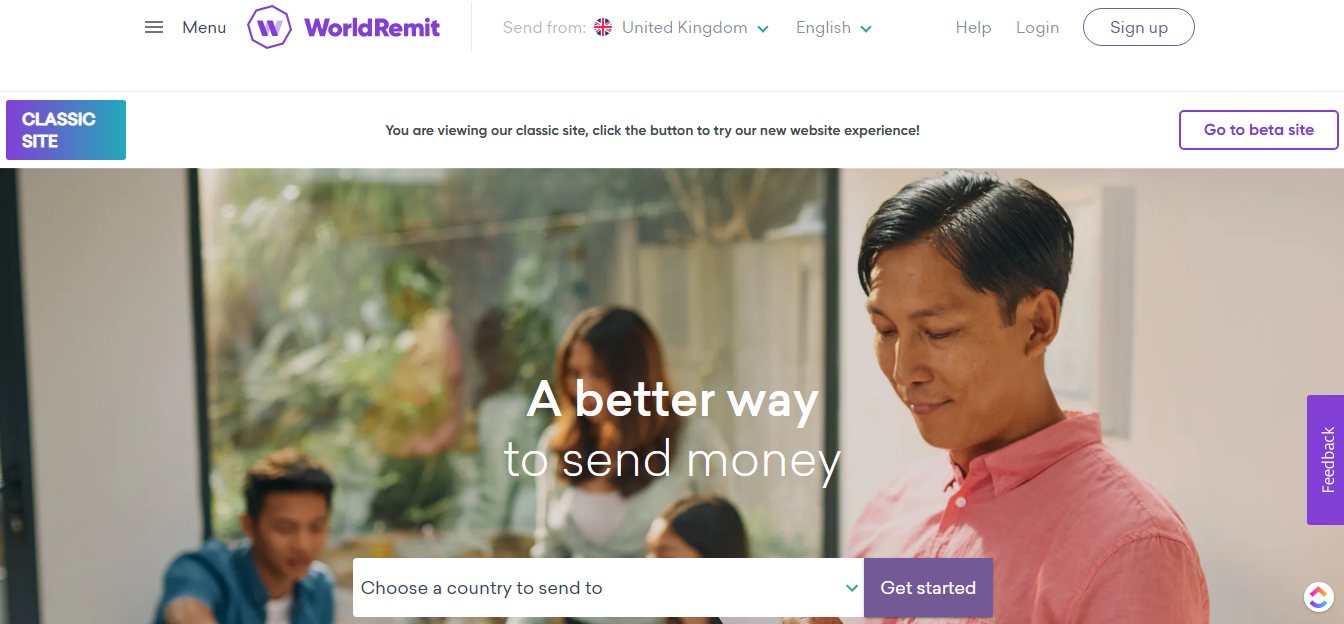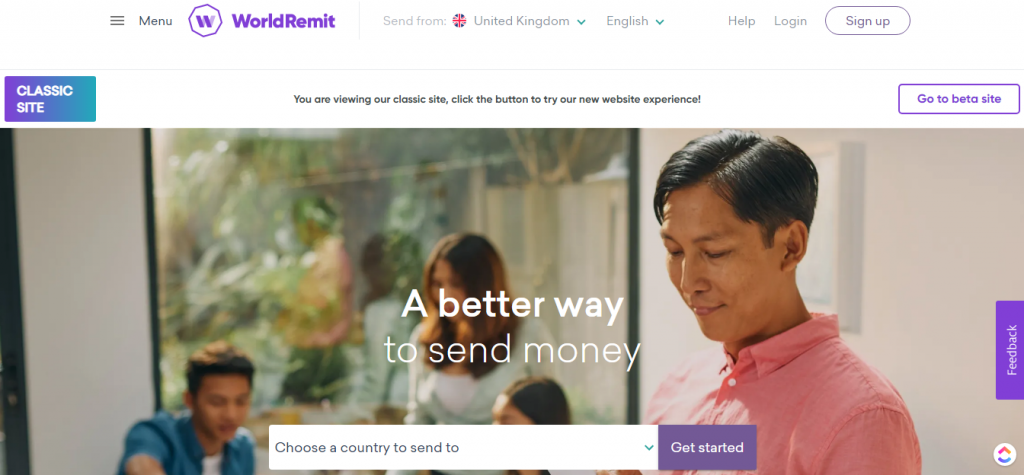 With World Remit, you can receive money from customers, relatives, and friends living abroad at low service rates.
This platform makes it convenient and fast as all the person sending the money need is a computer, smartphone, or tablet device.
Ismail Ahmed, a Somali migrant, founded the company in 2010 while studying at the University of London when he recognized the need to improve the adventure of paying in money across continents and countries.
World Remit allows you to get money directly into your bank account from the sender's credit card or bank account without stress.
It connects well with more than 20 Nigerian banks making their service delivery timeless problem free.
You can visit one from any of the 140 cash pick-up locations near to you to receive your money and feel it in your hand.
Using World Remit, you can also get fast recharge top-ups to any Nigerian network eg Airtel, MTN, Globacom and 9Mobile.
The World Remit platform permits senders in countries all over the world to send money across to receivers in more than 150 countries.
Boasting of over 15,000 5 star reviews your money is in safe hands.
World Remit has made a lot of Nigerians happy with their effective and efficient money transfer operations.
So, as for you who is reading this, if you have any relatives, friends, or clients wishing to send you money in Nigeria.
World Remit is a fantastic option for sending and receiving money without difficulties.
2. Transfer Wise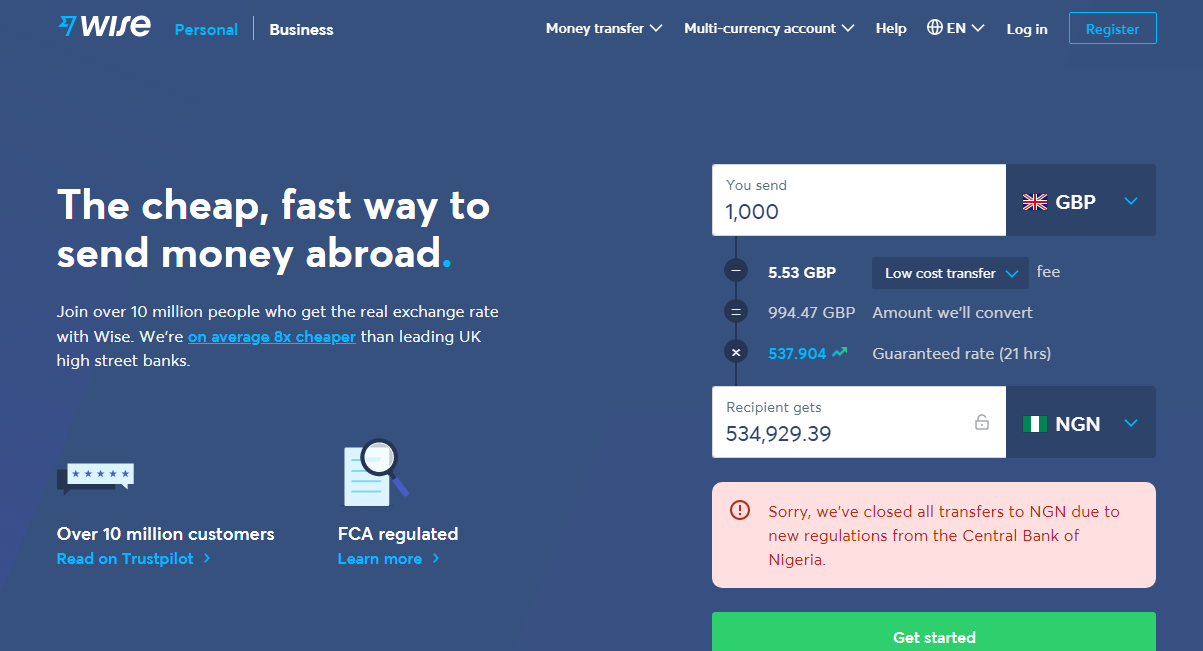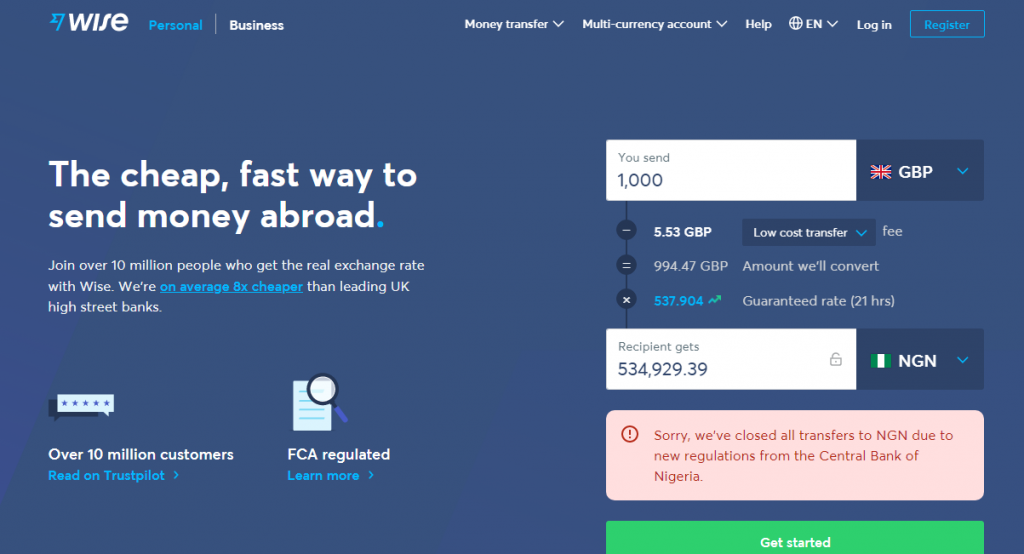 TransferWise is a London-based online money transfer company that opened in 2011 which uses the exchange rates provided by Reuters to facilitate its transactions.
However, TransferWise has changed its trademark name to Wise, the company claims to be dealing with many things other than transfer.
With TransferWise there are no hidden costs.
TransferWise gives you a reliable way of receiving money from another country as customers, relatives, and friends can easily send money to you with their credit cards, debit cards, or bank account.
With Transfer Wise, the service delivery is fast, and you will be notified of the money that just hit your bank account in your email.
All the person sending the money needs from you is your bank account details and your email address.
TransferWise is a very good choice for receiving money as it shows the person paying in the money a cost breakdown of the transactions that have been made.
If you are trying to receive money from abroad, you might want to try it and see for yourself.
Currently, TransferWise (WIse) is not operating again in Nigeria due to the new regulation from the Central Bank of Nigeria (CBN).
3. MoneyGram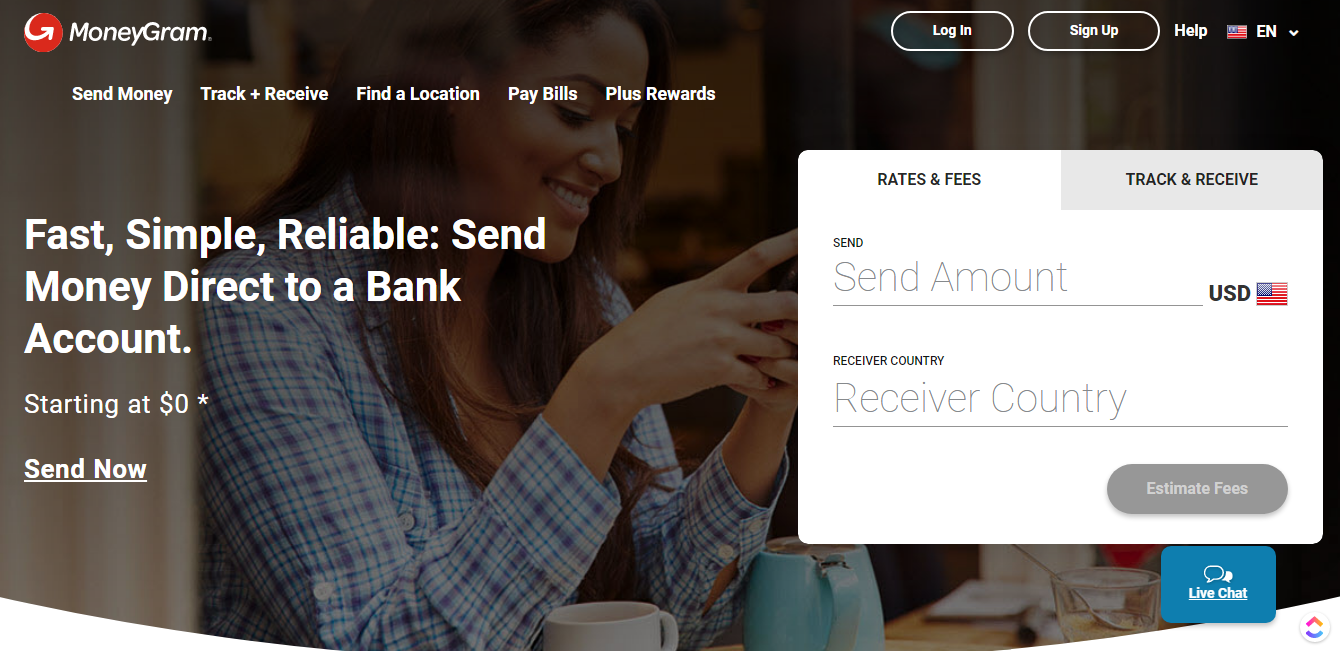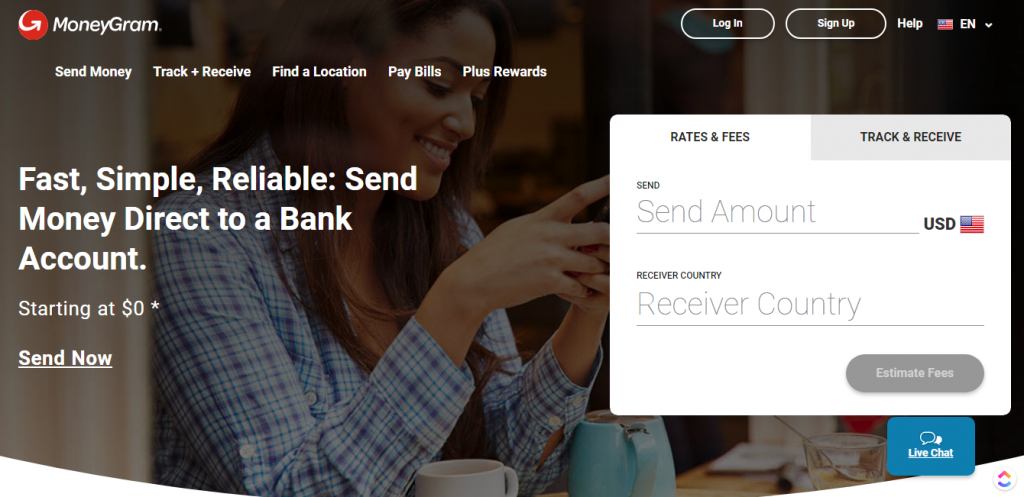 The next on our list of the best ways to receive money from abroad customers is Money Gram.
Money Gram is one of the oldest and trusted money sending companies in the world with a strong dominance in over 100 countries.
It is the money sending service of choice for a lot of people abroad who have to send money to Nigeria.
Based out of Dallas, Texas in the United States, Money Gram ensures a safe method of receiving money within minutes.
All you need is to visit the closest Money Gram agent location, along with a Reference Number and a valid photo ID (passport, national ID, or residence permit) for identification.
Apart from bringing the Reference number and valid photo ID, you may be asked to complete a simple Receive Form to confirm your transaction.
With this sufficient information, go into any bank near to you and request the Money Gram section.
Within minutes, you will be leaving the bank happily with your money at hand.
Yeah, Money Gram is that cool.
4. Western Union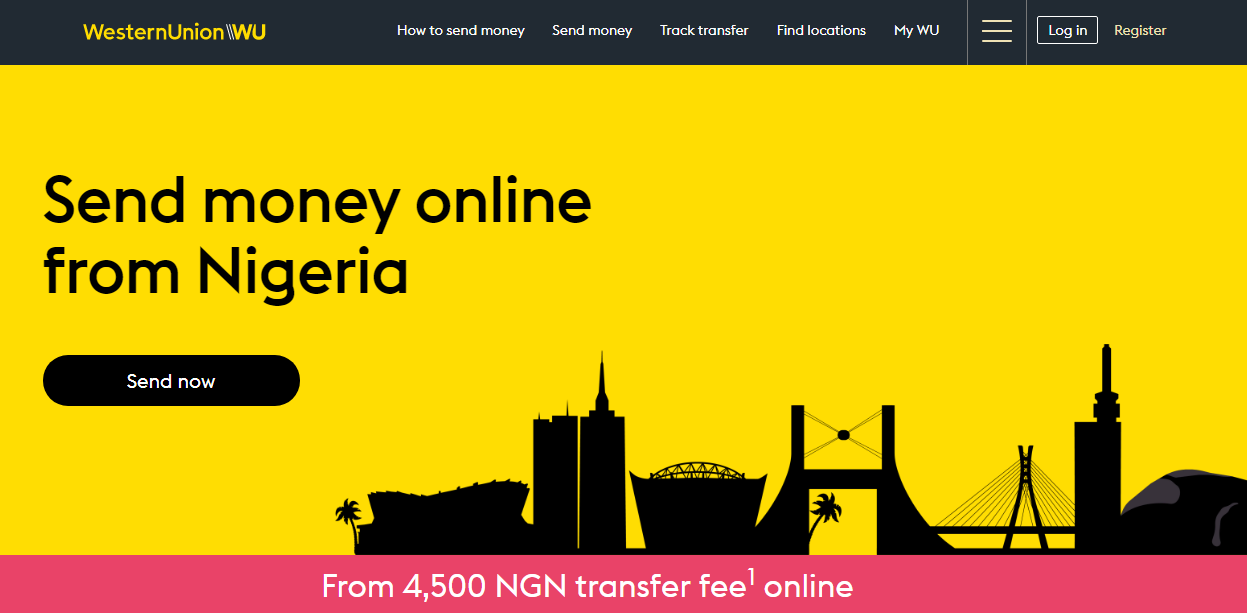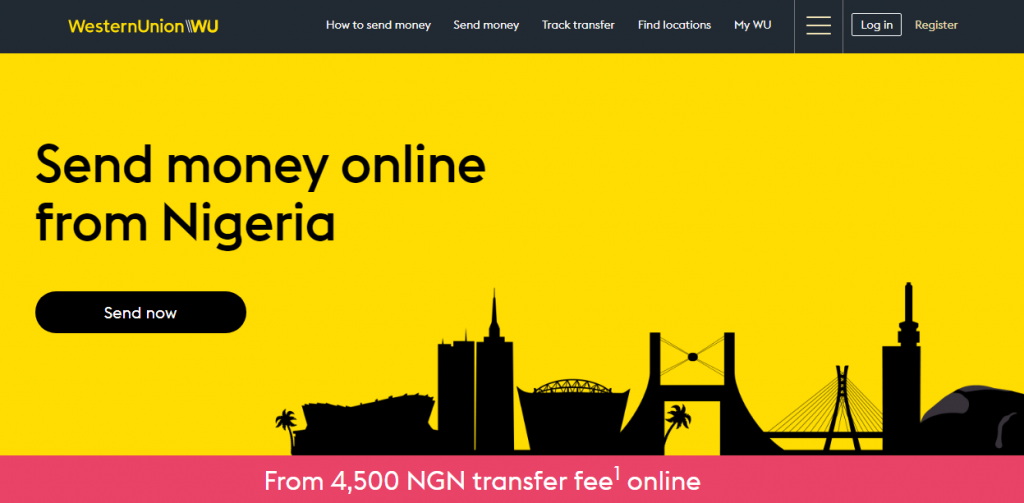 Just like Money Gram Western Union is one of the oldest and effective money transfer operations in the world. It is one of the go to money sending platforms for Nigerians because of its easy nature.
You can receive money from anywhere in the world with Western Union either through cash pickups at Agent locations or straight into your bank account here in Nigeria within minutes of the money being sent.
Receiving money at Agent locations here in Nigeria requires that you give the agent a 10-digit Money Transfer Control Number (MTCN) and your identification.
You will also supply a secret question and answer for identification.
All Nigerian banks are Western Union agents, making it easy for you to get your money.
Visit any bank near to you with your identification and MTCN, and you will have your money in the space of some minutes.
5. Ria Money Transfer


Ria Money Transfer is one of the biggest online money transfer service in the world with services in about 140 countries and around 320,000 agent locations .
This company will not only lets you receive money from abroad but also helps in recharges and payment of bills here in Nigeria on the service.
With Ria Money Transfer, people can receive money straight into their bank accounts, killing the hustle and bustle of completing paperwork and having to come with identification, a reference number, or authentication code.
If you operate with a First Bank, Diamond Bank (now Access Bank) Polaris Bank and Eco bank, you can receive money straight into your bank account through this service.
A lot of people may not be using these banks but, guess what?
You can still receive money through Ria even if you do not have an account with the above listed banks.
What you have to do is walk into any of these Ria-partner banks with these details;
Proof of identification
Sender's name and address
Your own personal information
The amount you are expecting
The transfer pin (given to you by the person paying in the money)
With Ria, you can enjoy the sweetness of smooth foreign transfer services.
6. Payoneer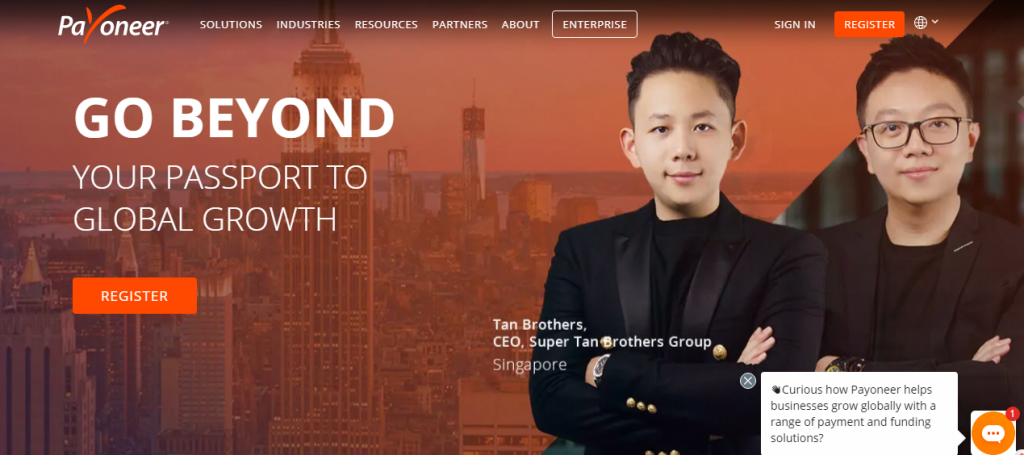 Ever since PayPal delisted Nigeria from the list of countries that can use its services, receiving money from abroad became tedious and cumbersome.
Payoneer, however, gives a safe and problem free alternative for Nigerians to keep receiving money from abroad.
Payoneer's cross-border payment operations have helped local businesses, freelancers, and online sellers to make and receive payments globally.
In other words, it works exactly as PayPal works.
Not long ago, Payoneer ventured into partnerships with top e-commerce and freelance platforms, affiliate networks, and global outsourcing providers to provide an easy way to receive money from clients abroad.
7. Skrill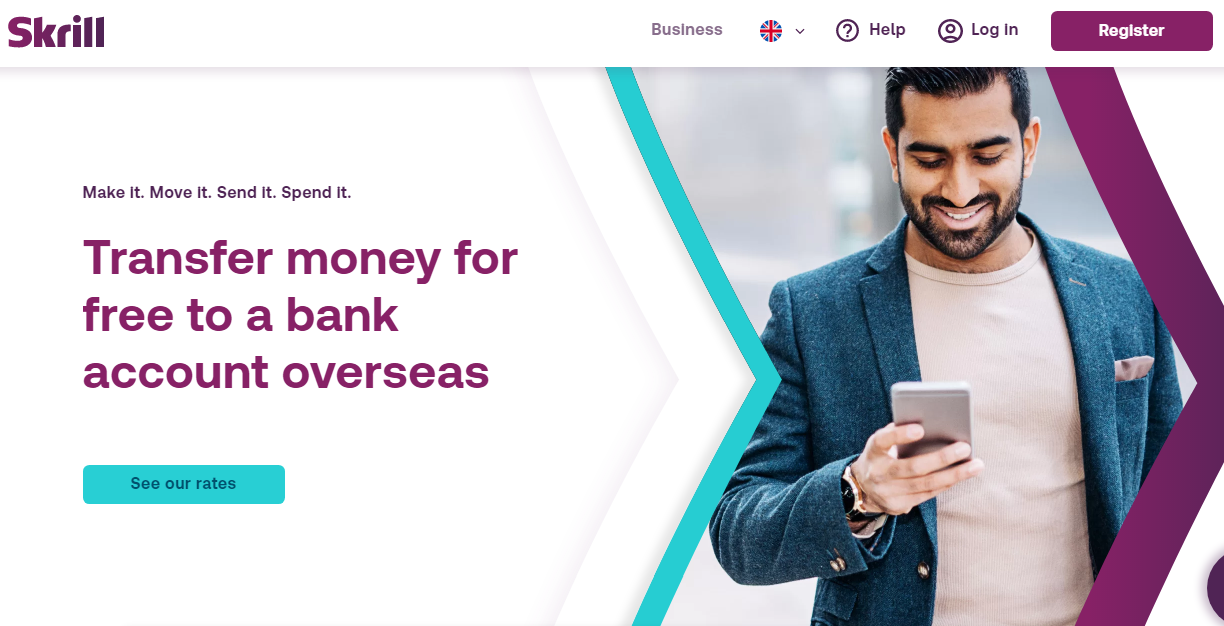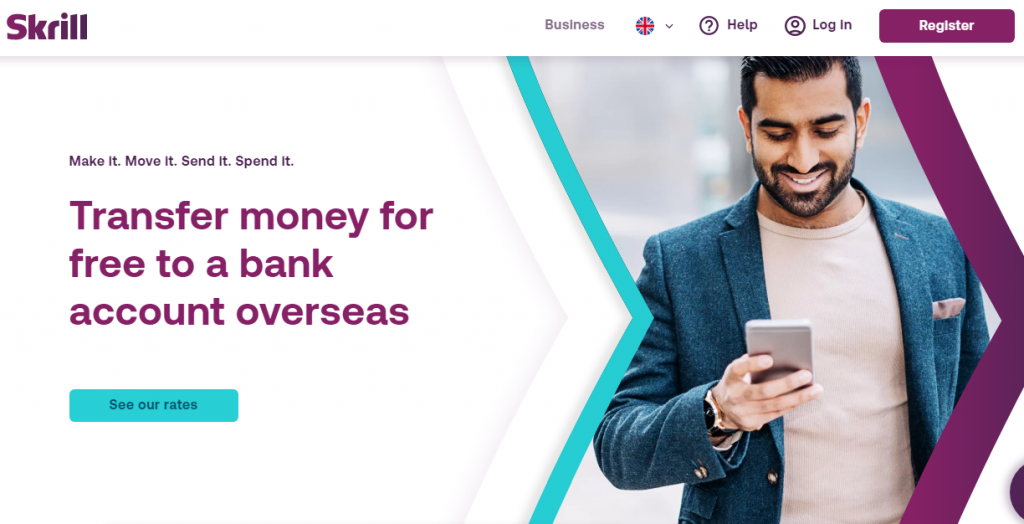 Also on our list of the best ways to receive money from abroad is Skrill.
Undisputedly one of the instant ways to transfer and receive money from anywhere in the world.
Skrill allows you to have your payment directly into your Nigerian bank account in minutes and without complications.
Just like Paypal, Skrill had barred Nigerians fron sing its service until lately.
The ban was to allow Nigerians to enjoy its online money transfer services.
Skrill supplies you with an online wallet, an trouble-free way for you to receive money from your customers, friends and family abroad.
All you have to do is sign up with the Skrill platform and send your email address to your customer overseas.
Just with your email address, your customer can send you money into your Skrill wallet within minutes.
After which you can then make a transfer into your Nigerian bank account, which will appear in no time.
Is your money secure with Skrill?
Yes, it absolutely safe as they employ PCI-adherent standards to ensure their data is protected.
8. PayStack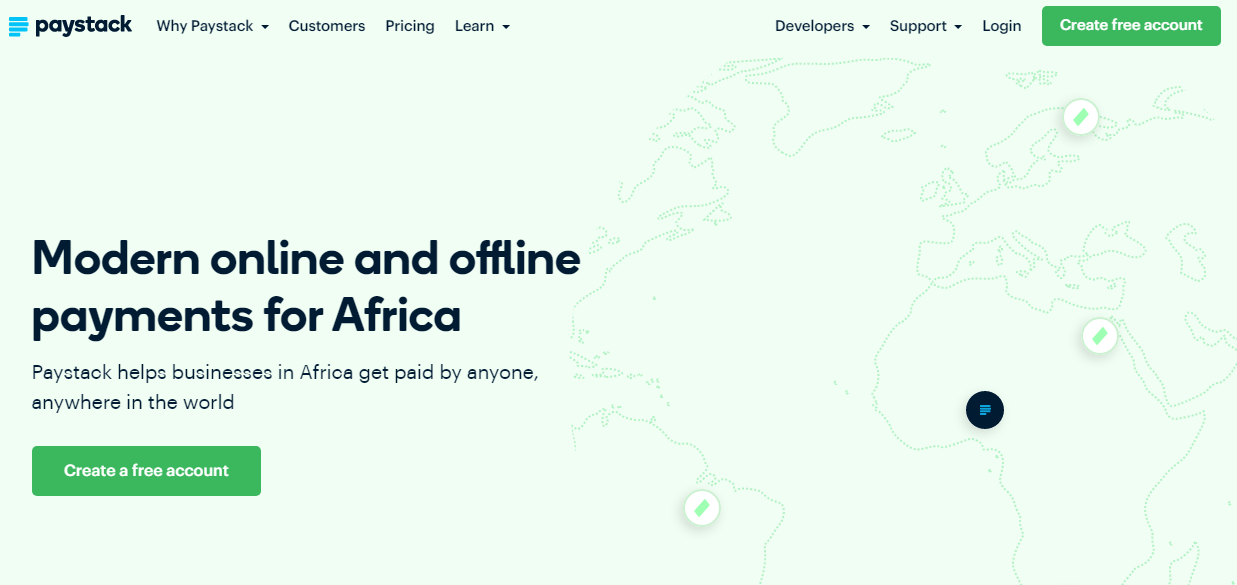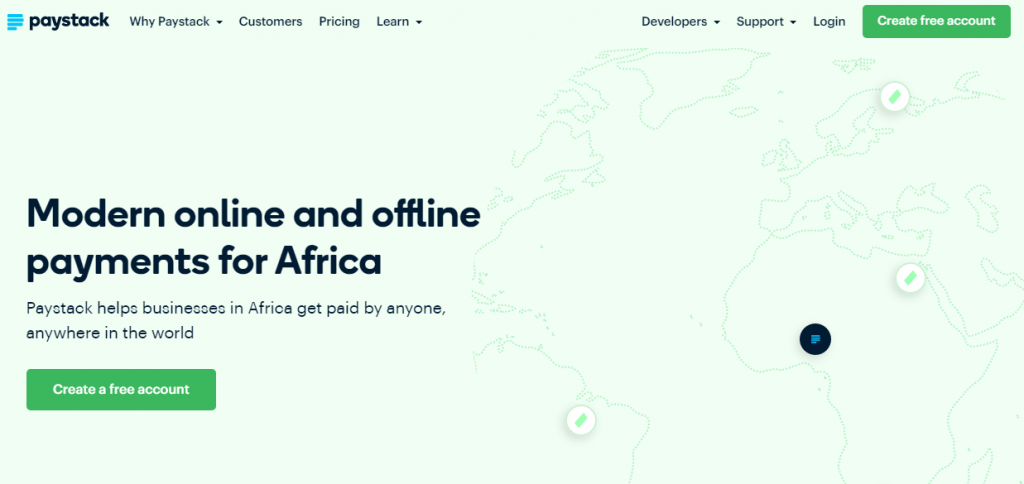 Pay stack is one of the best payment processors in Nigeria.
Everything about the service proves the truth they are set to capture the Nigerian market with their simple, yet attractive user interface and easy-to-use facility.
Pay stack makes it convenient to receive payments from your customers both locally and internationally.
With Pay stack, you can automate your business transactions as one-time or continuous payment.
9. Rave by Flutterwave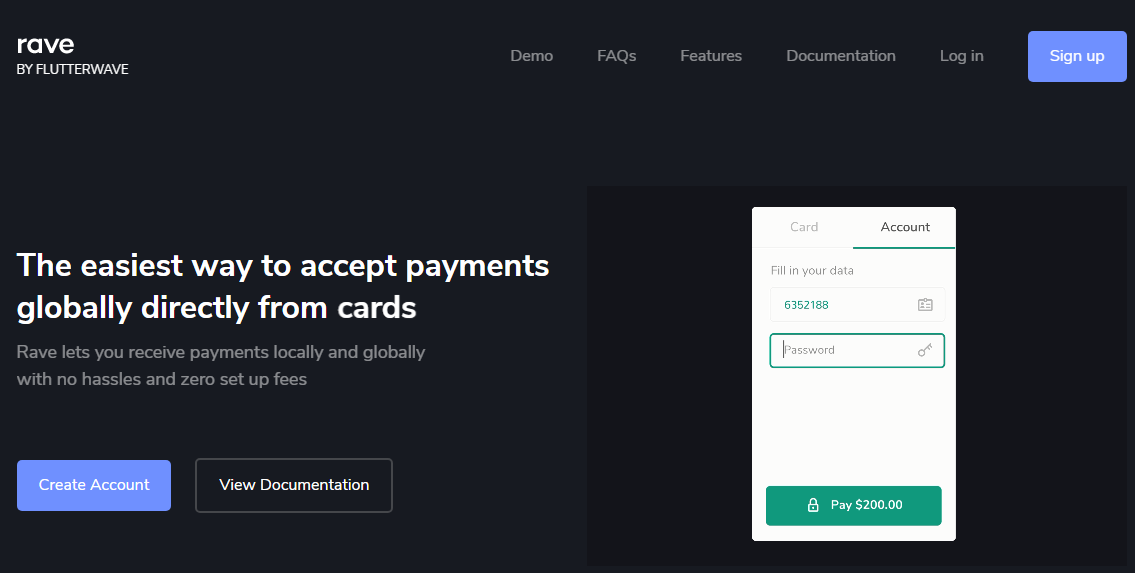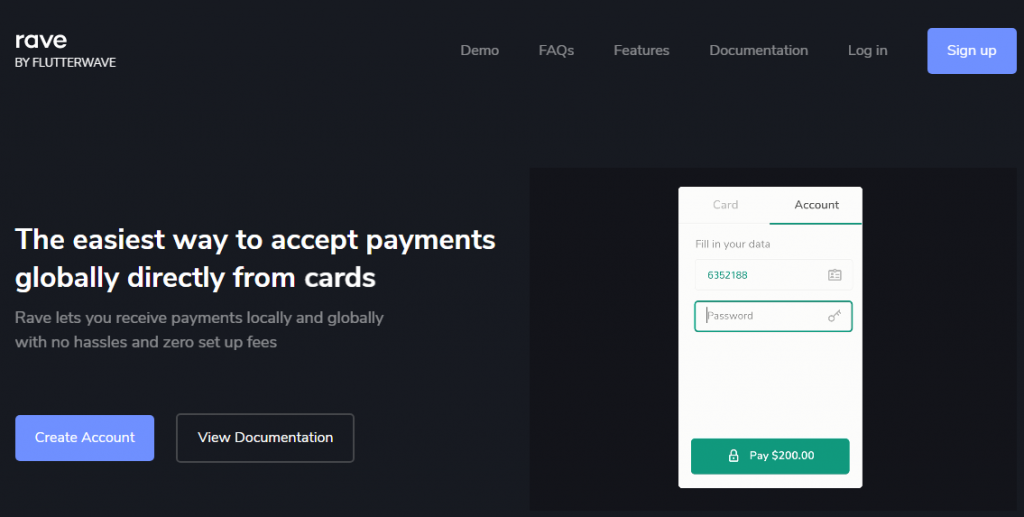 Flutterwave provides a platform for you to receive payments in multiple currencies around the world.
With Flutterwave, you don't have to worry about going to the bank because you need to receive money from customers abroad.
The Flutter wave platform guarantees your ease and convenience to make transactions from the comfort of your house.
Receiving money with Flutter wave is as simple as ABC.
All that is expected from you is to create an account on the platform, provide your local bank account details, and start receiving money from all over the world.
10. Wire Transfer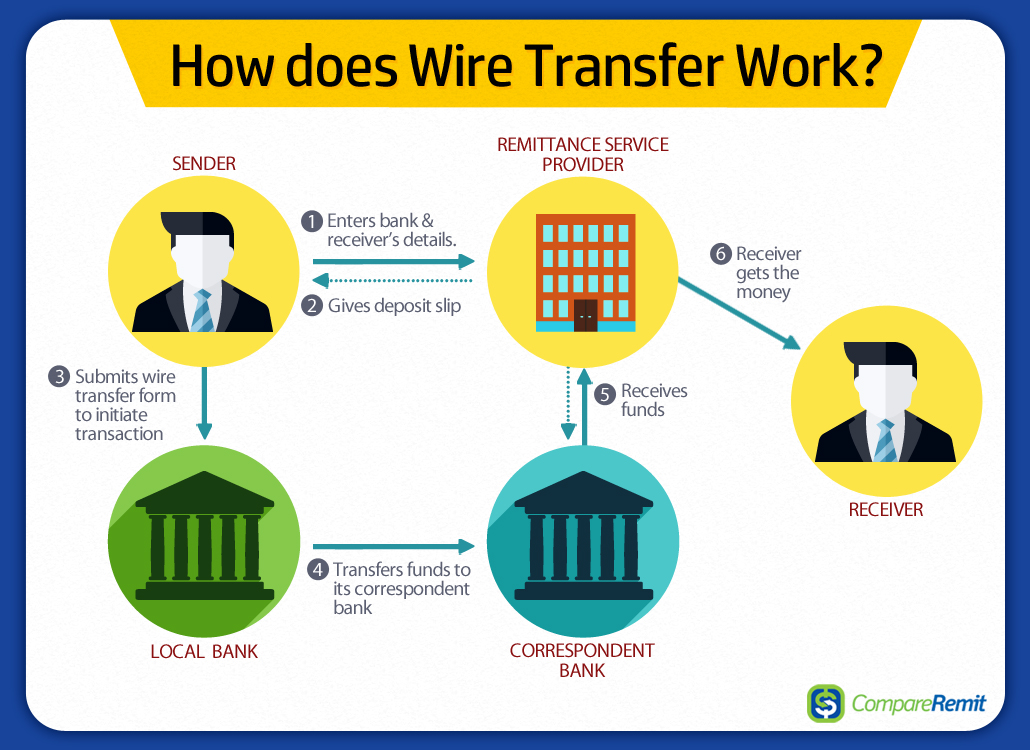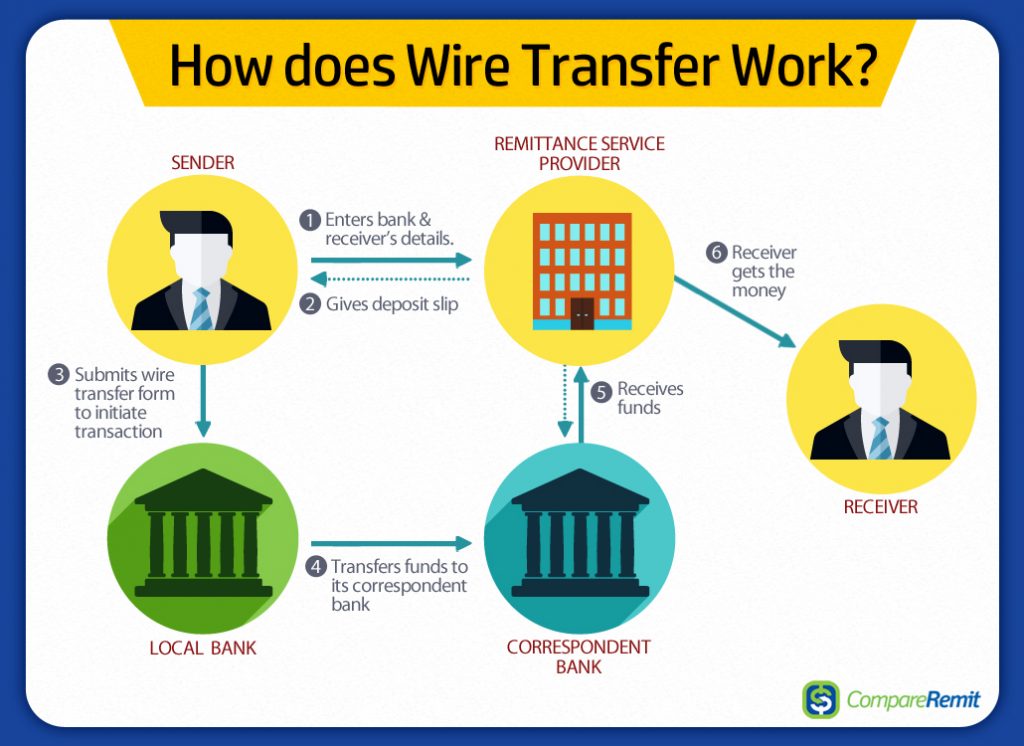 Receiving money through Wire Transfer is very simple, efficient, and secure.
To receive money in Nigeria through Wire Transfers, you simply need to open a domiciliary account with your bank here in Nigeria.
As soon as you have created a domiciliary account with any bank here in Nigeria, simply supply the client overseas with the account details and the Bank Identifier.
With this, you can start getting your payments from overseas countries to wherever you are n Nigeria.
Final Thought
We have listed the 10 best ways to receive money in Nigeria from abroad without trouble.
Which one do you like most?
If you wish to receive money from abroad, which of these platforms will you love to use?
Which one will you like to recommend to someone?
Kindly leave your comments in the comment section as they are of paramount importance to us. We love to hear your opinions.
Don't forget to like, share and comment.
Source: thingstoknow.com.ng