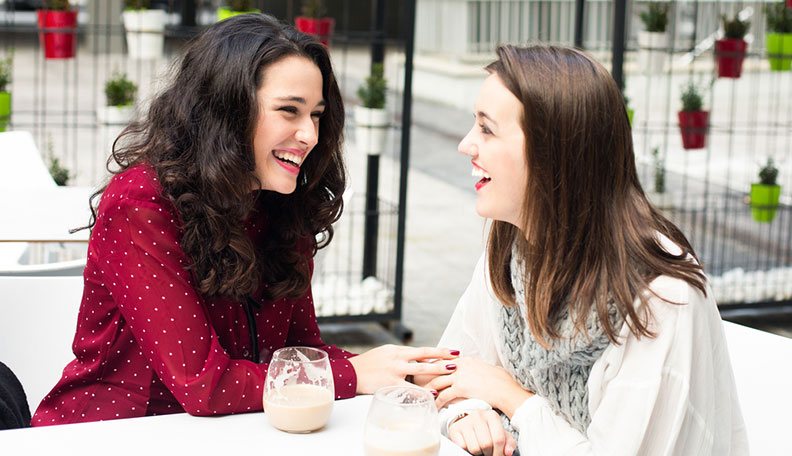 Are you looking for some new questions to get to know your best friend better? Have you ever thought about how much more you could learn about each other if only you ask the right questions? This article will give you a list of 70 questions that will help you and your best friend explore what makes you guys who you are. From his or her favorite movie to his/her earliest memory, these questions will provide hours of conversation.
Personal Questions
1. What's your favorite color and why is it your favorite color?
2. What's the last thing you bought online?
3. If you could go anywhere in the world, where would you go and why?
4. What is one food that grosses you out but others seem to love?
5. If money were no object, what would be your dream job?
6. Which superpower do you wish was real – flying, invisibility, immortality, or being able to read minds?
7.What's something that makes you really happy, even if it doesn't last a long time?
8. What are some of the things that make you happy?
9.What is your favorite lunch and why?
10 What's your earliest memory as a child?
11 Who is your best friend, and what makes them special to you?
12 .What are some of your favorite foods and what do you like to eat for breakfast, lunch, dinner, dessert (or if that doesn't apply make it a food-related question)?
13. What are your favorite foods?
14.Where do you see yourself in ten years?
15.Who was your first crush and what were they like?
16.How would you describe your perfect day? 
Pop Culture Questions
17.What's your favorite TV show or movie and why do you love it so much?
18.What's the last book you read and what did you think of it?
19.If money wasn't an issue, where would you go on vacation this year?
20. What is one thing that makes you feel most alive or happy in life?
21.What is your favorite animal and why?
22. What is the most embarrassing thing that has ever happened to you?
23.What do you want to be when you grow up?
24.Do you have any siblings or pets?
25.If someone was writing a biography of your life, what would it be called?
26.When did you start liking the color blue?
Fun Questions
27.When is the last time something really made you laugh?
28. If you could be any animal, what would you be and why?
29.Who's your celebrity crush?
30.What are three of your favorite movies or TV shows?
31. What is your favorite time of day to be outside and why?
32. What are some things you want to do before you die?
33. If you could have one superpower, what would it be and why?
34. Describe the best meal you've ever had?
35. Who is the most interesting person in your life right now, and why?
36.Who is your favorite celebrity of all time and why?
37. What are some of your favorite hobbies or things to do in your free time?
38 .Who are the people that make you feel most comfortable?
39 .What's the funniest thing that has happened to you recently?
40 .Do you like being around people or do you prefer solitude?
41 .What are some of your goals for the next five years?
42 .Who would you want as a pet?
Serious Questions
43 .What are some of your greatest accomplishments so far?
44.Where would you like to live in five years?
45.What was your first job and how much did it pay?
46 .What are you most afraid of?
47.Do you believe in ghosts or spirits?
48 .What are some of the best things about being your age?
49.If you could only eat one type of food for the rest of your life, what would it be?
50.Where did you go on vacation last year and what was the best part about it?
51 .How often do you see each other's parents?
52 .What is something that has been bothering you lately but no one seems to understand?
53.What is the best advice you have ever received and why?
54.When was the last time you were really angry with someone else, and how did that make you feel?
55.How did you feel when you turned 18 years old (or became an adult)?
56.What makes a person beautiful to them and not just society standards?
57.How do they feel about their body type?
58 .When was the last time you were at the beach or by a pool and how did it feel?
59.Have you ever been to a therapist before, if so what was the experience like for you?
60.If we were to meet up again next week, what would be different about me than today?
61. Who was the last person to call or text you before I called/texted?
62 .Do you have any siblings?
63 .How would you describe yourself in one word?
64.What are three of your most important goals right now?
65 .What's the best compliment someone has ever given you?
66.Who is one person who inspires you or that you look up to?
67.Which movie have you watched more than once because it's so good?
68.If you were given $100 right now, how would you spend it (you can't say save it)?
69.Do you think people can change over time or stay the same?
70.Have you ever broken someone's heart?
Conclusion
Friendships are one of the most important relationships in our lives. You may think you know everything about your best friend, but chances are there is more to find out! Asking questions and getting to know your best friend better will help strengthen that bond even more. Here's a list of 70 questions to ask- it can be anything from "What do you want for dinner?" or "If you could go anywhere tomorrow where would it be?" Make sure you never to stop asking new questions about your best friend, so you can get to know each other as well as possible.