So what is Akon net worth?
Don't know?
Then worry not, for that is what you will find out in this article.
There is hardly a music lover in the world who has not heard of Akon.
Today, he is one of the most prominent musicians from Africa.
Having made so much fame and wealth in the music world, a lot of people tend to ask how much Akon is worth in terms of cash.
In today's post, we will look at the net worth of Akon, as well as his biography, and the assets which he owns.
Can't wait. Right?
Now, we are not going to waste your precious time, so let us get down to why you are here.
Biography of Akon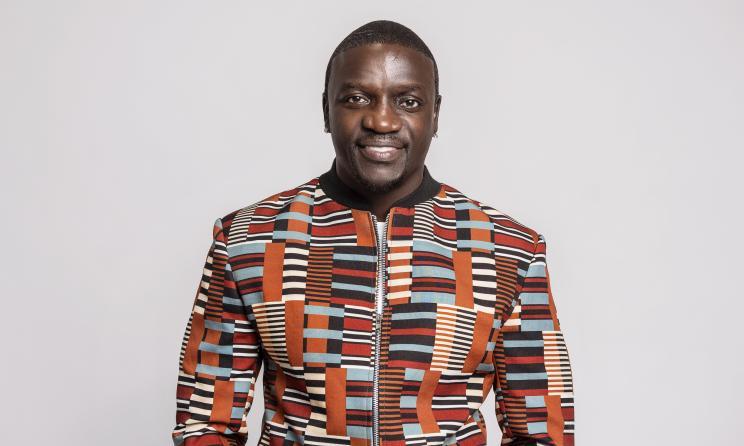 Aliaune Damala Badara Akon Thiam (aka Akon) is a Senegalese-American singer, songwriter, music producer, and entrepreneur who was born on the 16th of April 1973.
Aside from being a musician, Akon is also a philanthropist and an actor from New Jersey.
Through the years in music, he has dropped a lot of record-breaking tracks and albums which are still played in most parts of the world.
Today, Akon ranks as one of the foremost music acts in the world.
Early Life of Akon
Akon was actually born into a Muslim family in St. Louis, Missouri, USA.
From his paternal side, he is partly related to an ethnic group in Mali.
The singer spent most of his childhood days in his hometown in Senegal.
During this time, his father (Mor Thiam) was a percussionist, while his mother (Mine Gueye Thiam) was a dancer.
As a young kid, Akon practiced how to play five different musical instruments.
He learnt how to play instruments like the guitar, drums, djembe, and piano.
When he turned seven, Akon moved with his family to Union City in New Jersey.
After moving there, Akon kept moving to and fro the United States of America and Senegal.
However, he soon settled down in Newark, New Jersey.
There in New Jersey, Akon was said to have experienced some difficulties while trying to get along with other kids.
When Akon reached high school, he and his older brother were enrolled in the Dickinson High School in Jersey City.
As a result of their education, he and his brother were left alone in Jersey City when the family was moving to Atlanta, Georgia.
Akon Private Life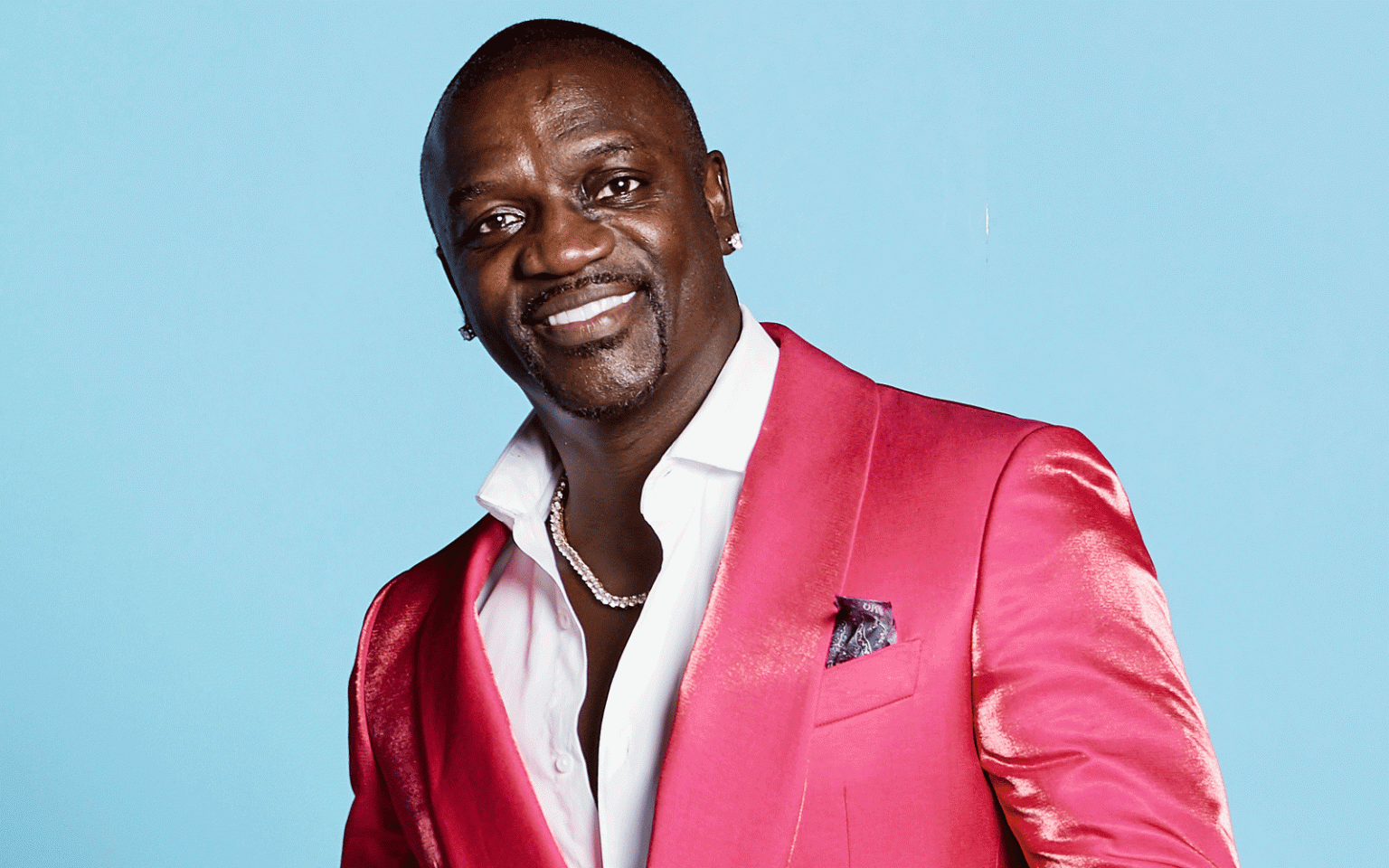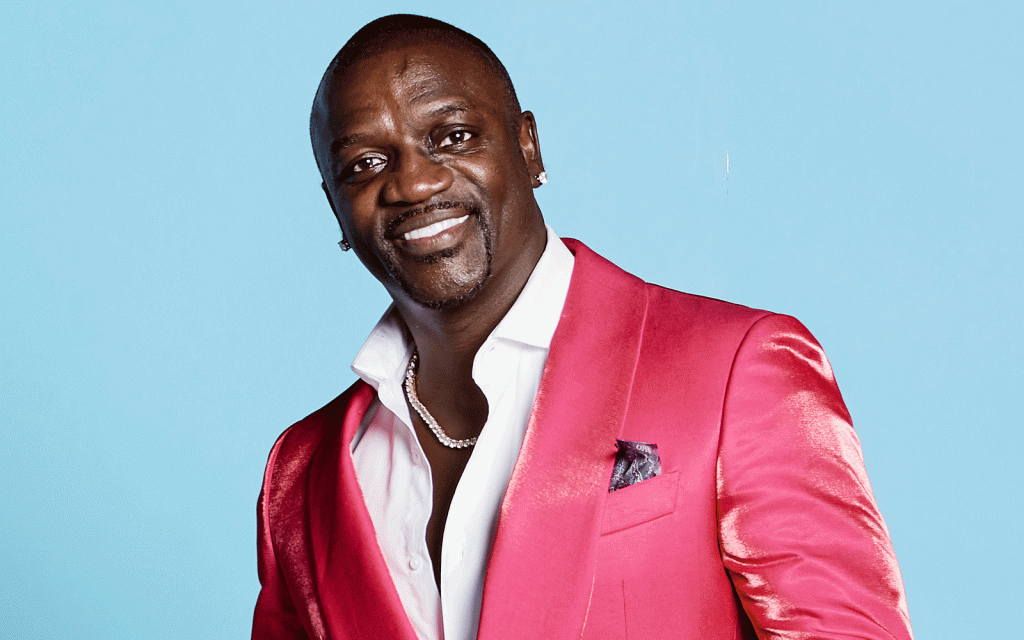 Akon once disclosed that he has a total of six children with three different women.
He further stated that he is in a good relationship with all of them, and wishes to keep them all away from the eyes of the public.
A while ago when Akon appeared on the ITV2 show, he disclosed that he is a full-time supporter of Chelsea FC.
In 2018, the singer received a huge media consideration for running in the US Presidential elections of 2020.
However, he didn't work towards this, as it seems he is not yet ready.
Akon Business Career
Akon is the owner of a diamond mine located in South Africa.
It is said that he denies the existence of conflict diamonds (aka Blood diamonds) in his diamond mine.
In a statement, he said the whole concept just came up after the release of the popular movie titled 'Blood Diamond'.
He further said such things do exist.
However, his mine is dedicated to the avoidance of the usage of blood diamonds, and they also donate to local communities.
Akon Music Career
The president of Upfront Megatainment (Devyne Stephens) first heard of Akon when he came along with Lil Zane to the Stephens rehearsal hall.
This was where the likes of Usher and TLC were partly trained.
Akon and Stephens first started as friends, then Stephens later turned to his mentor.
Akon used to always drop by for some quality advice from Stephens.
As time went on, Stephens signed him to his production firm, and they began to professionally groom Akon.
The first songs he recorded with Devyne Stephens were shown to Universal Imprint SRC Records.
Immediately they heard the song 'Lonely', they confirmed that the kid was a rare talent.
The Chief Executive Officer of SRC Records (Steve Rifkind) immediately boarded a private jet to Atlanta to see Akon.
Later on, Akon released his debut album titled 'Trouble'.
This was released on the 29th of June 2004, and it featured hit songs like Lonely, Ghetto, Locked Up, and more.
'Locked Up' quickly reached the number 8 spot in the US Billboard, and number 5 in the United Kingdom.
The hit song titled Ghetto became a radio hit across nations.
It was even remixed by DJ Green Lantern who added verses by 2Pac and Notorious B.I.G.
The song 'Lonely' made it to the top 5 spot in the Billboard Hot 100 Chart.
Furthermore, it also topped charts in the United Kingdom, Australia, and Germany.
The album also made it to the number one spot in the United Kingdom.
A music channel called 'The Box' had a top ten weekly chart which was arranged based on requests from listeners.
Akon's Lonely remained at the number one spot of this list for over fifteen weeks.
This made it the longest running single in the history of the chart.
Following the success of his album, Akon was later featured on P-Money's song titled 'Keep On Callin'.
This song was part of P-Money's album titled Magic City.
He was also featured in 'Moonshine'.
This is a song which was released by the New Zealand rapper called Savage.
The song topped various music charts both in New Zealand and Australia.
In 2005, Akon made a guest appearance in the song titled 'Soul Survivor' off Young Jeezy's first album titled 'Let's Get it: Thug Motivation 101'.
Later that same year, Akon's manager (Robert Montanez) was killed in a shooting which took place after a dispute in New Jersey.
The following year, Akon and Young Jeezy thought of making a collaborative album.
Kon Live Distribution
Akon started his own music label which he named 'Kon Live Distribution' under the Interscope Records.
Later on, he added another called 'Konvict Muzik'.
His second album titled 'Konvicted' was released under the Kon Live Distribution Label', and it featured at the number two spot on the Billboard 200.
This album sold close to 300,000 copies within its first week of release.
After six weeks, this album had already sold well over one million copies in the United States.
Seven weeks after its release, the album was certified Platinum by RIAA.
On the sixteenth week of its release, it bagged a double platinum certification from RIAA.
It remained in the top 20 position of the Billboard 200 for upto 7 months.
Later on, the album gained a triple platinum certification from RIAA.
By this time, over 3 million copies had been sold.
In this album, he collaborated with the likes of Snoop Dogg, Eminem, and Styles P.
The first single titled 'Smack That' featuring Eminem made it to the number two spot on the Billboard Hot 100.
This song remained there for five weeks.
Akon's Billboard Hot 100 History
Akon's song with Eminem (Smack That) broke a history in the Hot 100 Chart.
For climbing from the 95th position to 7th, this song became the song with the largest climb in the history of the chart.
This was made possible after the song debuted at number six on the Hot Digital songs.
This amassed the song a whopping 67,000 downloads.
It further allowed this song to break Records.
The song was nominated in the Best Rap/Song Collaboration Category in the 49th Grammy Awards.
However, they lost to Justin Timberlake and T.I on their collaboration in the song titled 'My Love'.
After this, Akon continued to drop several albums and hit singles which bagged him many other major awards.
Akon Albums
Through the years in the music industry, Akon has released a number of albums which have all made waves in the music industry.
Here is a list of all the albums released by Akon over the years.
Trouble (2004)
Konvicted (2006)
Freedom (2008)
El Negreeto (2019)
Konnect (2020)
There are the released works of Akon.
He is currently working on a new project titled 'The Konnection'.
However, it has not been officially released.
All these albums contained several hit tracks which broke several records in the music world.
Akon Movie Appearances
Aside from being a musician, Akon is also an actor.
As an actor, he has featured in about three major movies.
They are;
Popstar: Never Stop Never Stopping (2016)
Is Akon a Philanthropist?
Akon is a philanthropist who has carried out several notable philanthropic works.
He is the founder of the 'Akon Lighting Africa' initiative.
This is a project which he started in 2014.
It is a project which focuses on providing electricity for up to 15 countries in Africa.
He is also the founder of Konfidence Foundation.
This is a foundation which provides for the underprivileged children in Africa.
Akon was featured in the official music video of 'I Believe That We Will Win' (World Anthem) by Pit bull.
All his share of the proceeds which he made from the streams and music sales were donated to Feeding America and also to the Anthony Robbins Foundation.
It was used as a relief fund to those affected by the Covid-19 pandemic.
Akon City And Akoin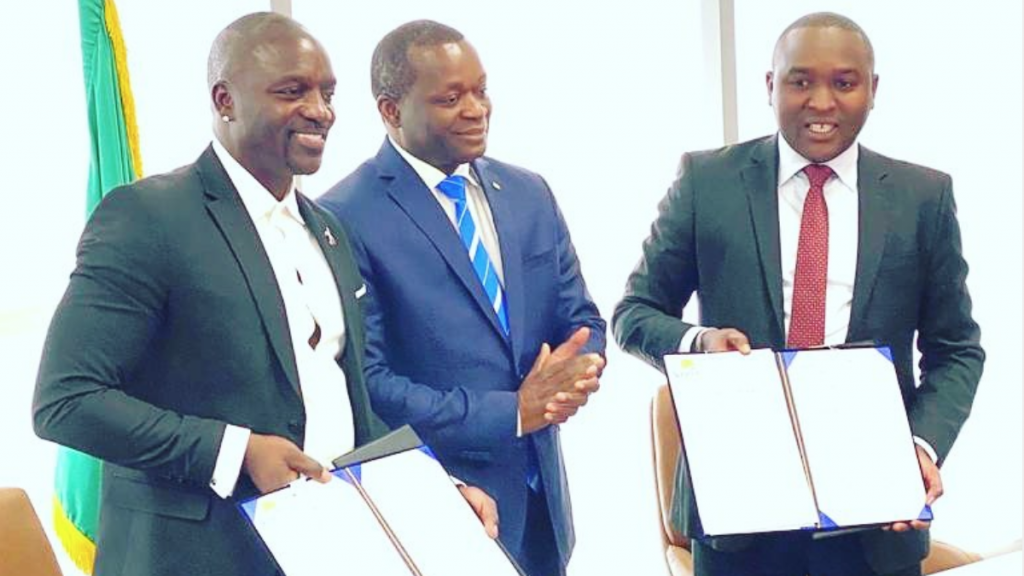 Back in 2018, Akon aired the news that he was working with the government of Senegal to build a tourist city (Akon City) with a cryptocurrency-based economy.
It was later reported that three square miles of land had been given to him about 50 kilometers away from the capital of Dakar.
This place is said to be minutes away from the Blaise Diagne International Airport.
It is said that the project is currently ongoing, and it will be the first cryptocurrency-based city with Akon's own crypto 'Akoin'.
Recently in 2020, he disclosed the news via Twitter that all agreements had been finalized.
He posted this news on his Twitter timeline alongside a photo of him and the president of Senegal 'Macky Sall'.
It was later announced that the contract for the building of this city has been awarded, and it is said to worth a total of $6 Billion.
The first phase of this project is expected to be complete by 2023.
This will include roads, houses, hotels, a hospital, a police station, a school, a solar power plant, and also a waste facility.
Akon Cars, Mansions & Other Assets
Being a very wealthy musician and businessman, Akon indeed owns a lot of luxury assets.
In this section of this article, we are going to look at some of these assets.
Here are a couple of known cars owned by Akon.
A Lamborghini Murcielago Roadster
And many more.
These are the major cars owned by Akon.
He owns many more, but we do not know much about them.
Mansions
Here are a couple of Mansions owned by Akon.
Akon owns a home in Georgia that is said to be over 8,000 square feet large.
It is reported that he bought this home back in 2008 for a whopping $1.6 Million Dollars.
This home sits on 4.6 acres of land.
Atlanta Modern Real Estate
Akon owns an ultra modern real estate property in Atlanta.
He bought this real estate for a whopping $2.6 Million dollars back in 2007.
This mansion is said to be over 14,000 square feet large.
It features ten bedrooms, 9 bathrooms, a modern kitchen with stainless design, a large dining space, and also a living room with a transparent floor.
Aside from these Mansions, it is said that Akon also owns a very expensive mansion in Senegal.
What is Akon Net Worth?
Now, to the big question…
How much has Akon got in terms of cash?
Currently, Akon has an estimated net worth of a whopping $80 Million Dollars.
This makes him the richest artist in Africa, and also one of the richest in the world.
Summary of Akon Net Worth
Having gone through this article, I believe you have discovered a lot about the singer 'Akon and his net worth.
If you actually loved this article, then feel free to drop your comments below.
In all, we do hope you have a nice day!
Akon net worth Source: thingstoknow.com.ng