So what is Sarkodie net worth?
Well, as we all know, Sarkodie is one of the most popular African musicians today.
There is hardly anyone who doesn't know of Sarkodie in Africa (especially in West Africa).
Aside from being ranked as the richest musician in Ghana, Sarkodie has been named by so many as the best artist in the country.
He is no doubt a gifted rapper who has made the continent proud in so many ways.
Now, in this article today, we are going to look at the biography of Sarkodie and a few other wonderful things which you need to know about him.
Can't wait already?
Then let's get down to business!
Biography of Sarkodie
Michael Owusu Addo (aka Sarkodie) is a Ghanaian rapper and businessman who was born on the 10th of July 1985.
Over the years, he has made several notable contributions to the Ghana Music industry.
Today, he has made so much gain from the music industry, that he is ranked as one of the richest musicians in Africa.
As a result of his contribution to the Ghana music industry, Sakordie has bagged a lot of awards over the years.
Today, he is one of the most awarded artists in Africa.
Early Life of Sarkodie
Sakordie was born and raised in Tema.
He is the fourth child in a family of five children.
This is where the singer grew up as a child and also attended school.
Sarkodie Education
Sarkodie attended the Tema Methodist Day Senior High School.
This was where he finished his secondary education.
Upon graduating from this secondary school, he then gained admission to IPMC.
This was where he graduated with a degree in Graphic Design.
Early Music Career
Sarkodie actually started out as a rapper by performing and participating in several local competitions.
He used to often participate in Adom FM's popular rap competition titled 'Kasahare Level'.
It was in these competitions that he met his ex-manager Duncan Williams.
Williams is the founder of DuncWills Entertainment.
In these competitions, he also met with musicians like Castro and Edem.
They were the ones who introduced Sakordie to Hammer.
Hammer was an established record producer at the time already.
Based on the love he had for his flow, Hammer allowed Sakordie to record two tracks in his album which was titled Volta Regime.
Professional Music Career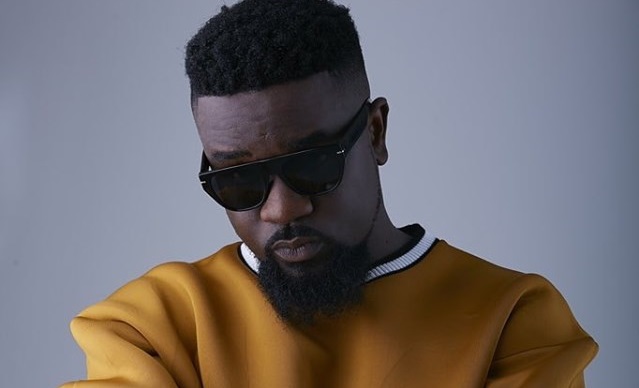 After his collaboration with Hammer, Sakordie began to record his first album titled 'Makye'.
The production of this song was handled by Jayso and Killbeatz.
The album also featured guest artists like J-Town, Paedae, R2Bees, Sway, Kwaw Kese, and more.
This album was widely accepted, and it received numerous positive reviews from fans and critics alike.
To further boost this album, a Concert was held at the Holy City Gardens in Accra, Ghana.
Back in September 2009, Sakordie performed on stage alongside Busta Rhymes at the Busta Rhymes Live in Ghana Concert.
The next year (2010), two of his hit singles (Baby and Push) were featured on Joy FM's list of top 50 songs of 2009.
Both songs featured in the first 20 songs of the list.
It was the lead single of this album that shot Sarkodie into the limelight.
The lead single titled 'Baby' became a hit song all over Ghana, and it shot Sakordie into the limelight.
A few years after he released his first album, Sakordie released another album titled 'Rapperholic'.
This album was released in 2012, and it featured guest artists like R2Bees, Mugeez, Efya, and more.
All songs in this album received positive reviews.
To further support this album, Sakordie went on a nationwide tour.
It was this album that got him his first nomination at the BET Awards, and also a win.
He was also featured on the Best Hip Hop awards Cypher.
This made him the only African act to be featured on the Cypher.
In July 2012, Sarkodie began his tour to Canada.
The next month, he toured the USA and also performed in major cities like New Jersey, Atlanta, Ohio, New York, Texas, Chicago, and more.
At the Africa Unplugged Music Festival, Sarkodie performed alongside the likes of Iyanya, R2Bees, Fally Ipupa, and a few others.
Still, in 2012, he performed the song titled 'How Low' with Ludacris at the popular 020 Live Concert.
Through the years, Sarkodie has continued to remain relevant in the music industry.
He has dropped a total of five solo albums, one collaborative album, and two Extended Plays (EP).
His most recent musical album is 'Black Love', and his latest EP is titled 'Alpha'.
Both the album and the EP were released in 2019,and they made strong waves in the music industry.
He actually released the EP in June 2019.
This extended play project contained 6 tracks which featured guest acts like Ebony Reigns and Joey B.
Later on in 2019, he then released his fifth studio album titled 'Black Love'.
This project featured the likes of Mr Eazi, Tekno, Stonebwoy, Maleek Berry, Kiss Daniel, Idris Elba, Efya, and a host of others.
When interviewed about the album, Sarkodie said that it was actually an album which explores the theme of relationships and love in Africa.
Sarkodie Albums and EPs
Over the years in the industry, Sarkodie has managed to drop a total of five studio albums and one EP.
Albums
Here are the albums released by Sakordie.
Makye (2009)
Rapperholic (2012)
Sarkology (2014)
Highest (2017)
Black Love (2019)
Live Albums
EPs
Collaborative Albums
'T. M.G' with Jayso (2013)
Sarkodie Endorsement Deals and Business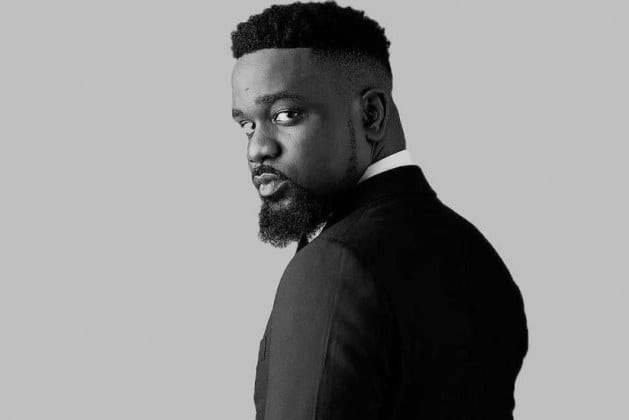 Sarkodie is the founder of Sark by Yas cloth line.
He launched this cloth line back in 2013.
They produce accessories for men, women and even kids.
Still in 2013, he launched his Obidi Chief headphones.
He is also into a business partnership with Tigo Telecommunications in Ghana.
This was the company that sponsored his second album.
Endorsement Deals
Back in 2012, Sarkodie was unveiled as a Brand Ambassador for Samsung Electronics.
He was unveiled at the University of Ghana, Legon.
Samsung also unveiled the release of their Samsung Galaxy Pocket.
In 2013,Sakordie also signed a deal with FanMilk Ghana.
Recently in 2019, he was chosen as a brand ambassador for the Year of Return Campaign.
This honour was given to him by the Creative Industry Forum.
Private Life
Sarkodie is married to Tracy whom he used to be in a relationship with.
They had a private wedding back in 2018.
Today, they have a daughter and a son named Adalyn Owusu Addo and Michael Nana Yaw Owusu Addo Jr. respectively.
Sakordie named his son after himself.
Philanthropic Works
Aside from being a musician and a businessman, Sarkodie is also a philanthropist.
Back in 2013, he established the 'Sarkodie Foundation'.
This is a non-profit organization that is dedicated to the support of underprivileged children.
He has made major donations to several orphanage homes in Africa.
His foundation has embarked on major campaigns towards the welfare of children in Tema.
During this campaign, they provided some sacks of rice, beverage cans, and other products for so many children.
They also provided the kids with school bags, and other accessories.
The Chief Executive Officer of Tigo Telecommunications also supported this campaign.
Towards the end of 2020, he also aired his opinion on the whole issue of police brutality in Nigeria during the popular EndSars protest.
Awards and Nominations
Sarkodie has bagged a whopping total of 100 awards and over 170 nominations.
These include major awards like the Ghana Music Awards, MTV Award, BET Awards, MOBO Awards, Headies, Channel O Music Award, and more.
This makes him one of the most awarded musicians in Africa as a whole.
Sarkodie Cars, Houses, and Assets
Cars
Sarkodie owns the following cars:
Range Rover Vogue
Porsche Carrera
Lamborghini Aventador
Mercedes Benz E Class Coupe
Mercedes Benz G63
Range Rover Sport
Rolls Royce Phantom
Kantanka Mensah (Ghana-produced car)
Toyota Land Cruiser
Dodge Nitro
Mercedes Benz W110 (1965 Model vintage)
These are the cars owned by Sarkodie.
Houses
As a rich musician and businessman with several investments spread far and wide, Sarkodie surely lives in his dream home.
Aside from the houses which he owns in Ghana, Sakordie owns a couple of houses abroad.
His house in Ghana is said to worth about $250,000 dollars.
Aside from his numerous houses which cost millions of dollars collectively, he also owns a couple of other properties and businesses which bring him money.
These are the major assets owned by Sarkodie which we know of.
He might have several other assets, but the singer doesn't often flaunt them on Social media.
What is Sarkodie Net Worth?
Currently, Sarkodie currently has an estimated net worth of a whopping $11 Million Dollars.
He makes this cash from endorsement deals, music sales, and diverse investments.
Today, he is ranked as the richest musician in Ghana.
Final Thoughts on Sarkodie Net Worth
From the texts above, you can now see that Sakordie is not just a rich artist, but the richest artist in Ghana as a whole.
Having won so many awards and nominations, Sarkodie is a well respected African artist who will continue to remain relevant in the industry for a long time.
If you actually liked this article on Sarkodie, then feel free to drop your comments below.
Sarkodie net worth source: thingstoknow.com.ng