Cardi B is one of the fastest rising American artists of recent times with mind-blowing net worth.
Though new in the music industry, Cardi B is often compared to Nicki Minaj by a lot of fans.
This has sparked a lot of controversies amongst the two singers during recent times.
Now, while Cardi B is a well-known artist, a lot of people do not know much about her.
In this article, we are going to look at the biography of Cardi B and also her most recent Net Worth.
If you are a fan of this singer or one who just wants to know more about her, then feel free to read on, as there are several interesting facts about the singer here.
So, without wasting any more of your precious time, let us get started.
Cardi B Biography
Cardi B is an American rapper, actress, and songwriter who goes by the real name "Belcalis Marlenis Almanzar".
She was born on the 11th of October 1992 in Manhattan, New York City, USA.
Prior to becoming a well-known musician.
Cardi B had already gained some fame as an internet sensation during the period when most of her videos went viral on Instagram and Vine.
In recent times, she has been one of the most consistent female artists in America.
Cardi B has featured as a cast in a few movies and TV shows.
During the period of 2015 to 2017, she featured on the VH1 reality show series titled "Love & Hip Hop".
This show actually depicted her quest for a career in the music industry.
Early Life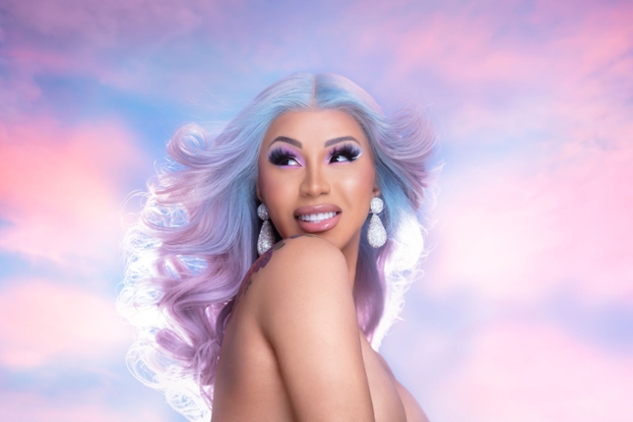 Like I have already said, Cardi B was born on the 11th of October 1992 in Manhattan, New York City.
Her father is a Dominican, while her mother is a Trinidadian.
Cardi B was raised in the South Bronx, and she spent so much time at her grandmother's house in Washington Heights in Manhattan where she was born.
She often gives credit to her grandma for giving her a thick accent.
The singer derived her stage name from the Rum brand called "Bacardi".
Bacardi was said to be her nickname before she changed it to Cardi B.
The singer has revealed that she was a gang member while she was still a teen.
She said she joined the line while she was just 16.
She also further stated that she would not encourage anyone to join a gang, as it wasn't worth it.
While she was still a teen, Cardi B was employed at a Deli.
This was where she worked until she was fired.
After she was fired, the manager made a suggestion for her to apply as a stripper at a strip club which was just across the street.
Having no other choice, the singer applied for this job and got it.
Cardi B has said in a couple of interviews that becoming a stripper helped her in so many ways.
She said the job helped her to pay her tuition fees, and it saved her from a lot of things.
However, she further said that she became a stripper to evade domestic violence and poverty.
She said stripping was her only way to get an education and live a normal life.
While the singer was a stripper, she often deceived her mother that she had a job as a babysitter.
Education
Cardi B attended the Renaissance High School.
This is a vocational High School for Musical Theater and technology.
The singer also attended the Borough of Manhattan Community College, but she later dropped out.
Cardi B Music Career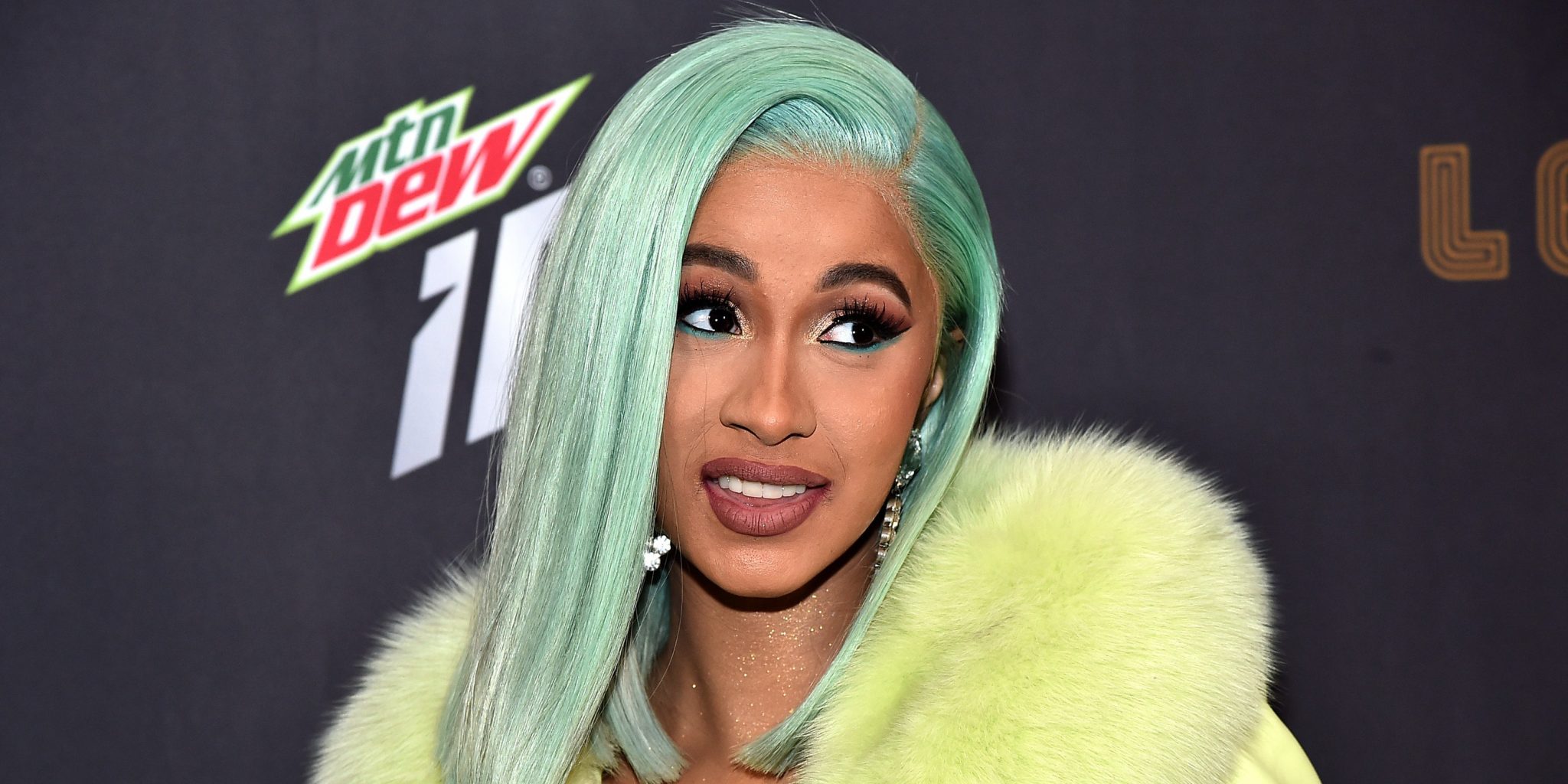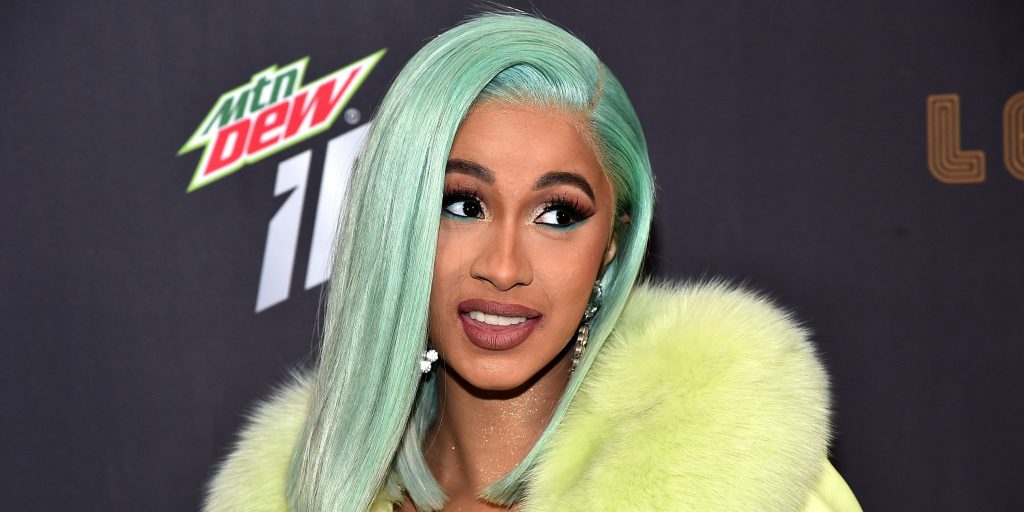 Back in 2015, Cardi B featured as a cast in the reality series titled "Love & Hip Hop": New York.
She actually debuted in season six.
After two seasons on the show, Cardi B left to pursue her music career.
Cardi B actually made her debut appearance in the music industry with the Remix of Shaggy's song titled 'Boom Boom'.
She was featured in the Remix alongside the Jamaican singer Popcaan.
She made her debut music video on the 25th of December 2015.
This was with the song titled 'Cheap Ass Weave'.
A few months later in 2016, the singer released her first mixtape titled Gangsta Bitch Music Vol 1.
A while after that, she was featured on the cover of the Vibe Magazine.
This was in their Viva issue in November 2016.
Still, in December 2015, Cardi B appeared in an episode of Uncommon Sense.
A few months later in 2016, she again appeared on one of the episodes of Khloe Kardashian's show titled Kocktails with Khloe.
In this episode, she disclosed how she revealed to her mum that she was a stripper.
Towards the end of 2016, the news was aired that the singer would be featured as one of the casts of the BET Series 'Being Mary Jane'.
Over the years, the singer also co-hosted an episode of the popular Tonight Show which started Jimmy Fallon.
It was in 2016 that Cardi B bagged her first endorsement deal.
This was a deal with Romantic Depot.
This company is a New York-based chain of lingerie stores that sell fitness and sexual health consumer products.
Album Breakthrough
In 2018, Cardi B released her debut studio album titled 'Invasion of Privacy'.
Immediately after this album was released, it received a wide acceptance all around America.
It was even named as the most powerful debut of the millennium.
The album featured at the number one spot in the United States of America, and she became the first female act to chart 13 different entries at once on the Billboard Hot 100.
She quickly became the most streamed female act on Apple Music in a single week.
Just as the title says, the album talks about how becoming famous have invaded her privacy in so many ways.
During a live performance on Saturday Night Live after the release of her album, the singer aired the news of her pregnancy.
Debut Records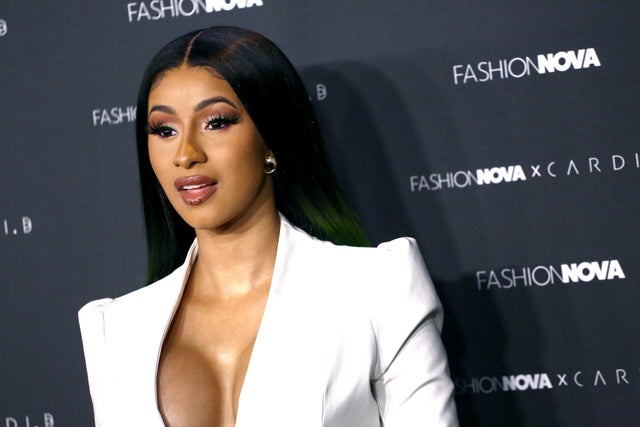 A few months after the release of her album, its fourth track titled 'I like it' reached the number one spot on the Hot 100 Billboard chart.
This was her second time to top the chart, and it made her the only female rapper to have topped the chart multiple times.
The track was praised by so many publications, and it was also rated as the best summer song of all time.
Another notable highlight in her career is her collaboration with Maroon 5 on the song titled 'Girl Like You'.
This song also reached the number one spot on the Billboard Hot 100 chart.
This surely extended her record amongst her female counterparts in the Hip Hop space.
It made her the sixth female artist to achieve the record of three number one singles throughout the decade.
The song amassed a total of over 2.7 billion views on YouTube.
It was also the best-selling song of the year worldwide.
When the song 'Girls Like You' replaced 'I Like It' on the number one spot in the Hot 100.
Cardi B became the first rapper who replaced herself at the number one spot on the Billboard chart.
This song remained at the number one spot for seven whole weeks.
This again made Cardi B the female rapper with the most collective weeks on the number one spot on the Hot 100.
Later on, her debut album was certified double platinum, and it was later updated to three the following year.
She also broke another record by becoming the only female artist to have all the tracks in her album certified gold or higher in the United States of America.
Awards
With so much success from her album, Cardi B bagged a load of awards in 2018 and the following years.
At the 2018 MTV Video Music Awards, she received the most nominations with a total of 12 mentions.
She further tied with Drake for the most Nominations at the 2018 American Music Awards.
To top it all, the singer went ahead to win three AMA Awards.
Surprisingly, the singer bagged five Grammy Nominations, and this was yet another record which the singer set for other female rappers.
Over the years, Cardi B has continued to drop hit songs and she grows at a very fast pace in the International music scene.
Throughout her career, she has bagged a Grammy Award, five American Music Awards, four MTV Video Music Awards, eleven BET Hip Hop Awards, eight Billboard Music Awards, five Guinness World Records, and also four BET Awards.
In 2019, she received the ASCAP Songwriter of the Year Award, and she became the first female rapper to do this.
The following year (2020), she won this award again and even further broke more records.
In 2018, Time magazine listed the singer as one of the top 100 most influential people in the world.
Recently in 2020, she became the first female rap act to be named as the Woman of the Year at the Billboard Women in Music Awards.
Cardi B's Cars, Assets, and Mansions
List of Cardi B Cars
Some cars owned by Cardi B are;
A Chevrolet Suburban
A Rolls Royce Wraith
A Lamborghini Aventador
An Audi R8
A McLaren 720S Spider
And lots more…
Houses
Alongside her husband Offset, Cardi B has a mansion in Atlanta.
This mansion is worth a whopping $5.8 Million.
Cardi B Net Worth
Currently, Cardi B is estimated to worth $24 Million dollars.
Conclusion Of Cardi B Net worth
These are all the interesting facts we know about the talented singer Cardi B.
You can drop your comment below if you found this post interesting or useful…
Source: Thingstoknow.com.ng