Di' Ja is a Nigerian-Sierra Leonean singer and songwriter. Her stage name is "Di' Ja" but her real name is Hadiza Blell.
She started her music career in 2008 in Canada and was signed to the Mavin Record on 14 February 2014.
Brief Summaries about Di' Ja Life
"Di' Ja" is a stage name known by her fans and most of the popular Nigerian artists.
The "Di' Ja" stage name was derived from two names, "Hadiza and Khadija".
The first "Di" is derived from the middle of the name "Hadiza" while the last "Ja" is from "Khadija", the last two letters.
However, She released her first single "Rock Steady" in 2009 in Canada.
She was born in Kaduna on the 14 days of August with no year refile. None of the sources can tell her year but only day and month.
More information about Di' Ja is included in this article, continue reading…
Di' Ja Biography and Early Life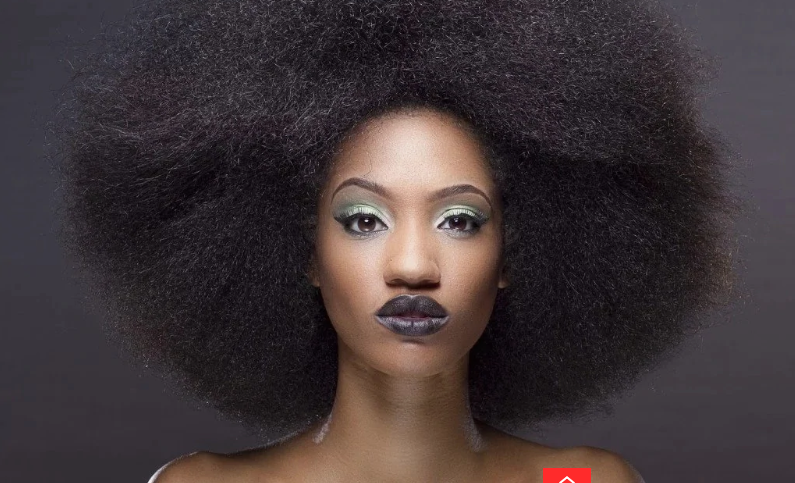 Di'Ja was born on August 14 in Kaduna, Nigeria.
Her mother is from Nigeria while her father is from Sierra Leone.
However, she has lived in Nigeria for years and also where her career life began.
Besides, She relocated to Canada to enhance her education where she has now obtained two degrees in Philosophy and Biology.
Her expert music career began when a friend, Aman Manhas, signed her up for a vocal singing competition in Canada, called the Beat Music Award. She had never recalled considering that.
You will also be glad to know that she has lived in Nigeria, Sierra Leone, the USA, as well as Canada.
After she has gained the above-mentioned degrees, Di'Ja ended up falling in love with music, philosophy, as well as art.
You also need to know that she is not only a professional in singing and songwriting.
Di' Ja is also a visual artist, humanitarian, fashion designer, and a philosophy.
Her interest in songs had something to do with her parents' collection of old CDs.
According to her, her parents are the fantastic individuals that added fit to what she is today and the upbringing of her in a moral way.
Her younger age was colorful, she stated that her childhood has converted right into her life at this phase constantly being vibrant.
However, her older brother is her best friend and family is her major priority.
Read This: Top 10 Most Expensive Place in Lagos, Nigeria [Latest]
Age
Di' Ja was born on August 14 in Kaduna, Nigeria.
However, that is just what is known from the research I did, this means that her real age is hidden until further notice.
Husband and Son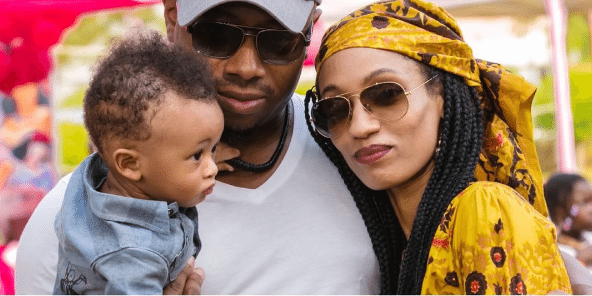 The songwriter and singer got married to the love of her heart Mr. Rotimi in 2015.
Their marriage was a secret wedding which was strictly on the invitation with a few attendees from their families.
Their Yoruba Traditional marriage was held in December 2015.
According to her in an interview, she discussed her marriage and how both of them met.
However, she goes a long way to reveal in the interview that she started dating her husband between August in 2014.
Her husband engaged her in late 2015 and the got married in December 2015.
In 2016, the family was blessed with a baby boy which was a joyful achievement for both of them.
Currently, the family is blessed with two children, a boy, and a girl.
Di' Ja announced the birth of their second child (a baby girl) which was born on March 9, 2018.
This was made public on Instagram with a picture of her mother, daughter, and son.
Religion
Di Ja is a Muslim.
This can be easily detected from the way she also tweets or publishing a post on her social media pages.
For instance, on her Instagram page; she wrote like this when she was announcing her daughter's birth.
"My mother is God's gift. #GRANDMA and her grandkids. Wow, I now have TWO children now (a boy and a girl). Alhamdullilah. Ubangiji Allah sai Godiya."

Retrived from Di' Ja instagram post @aphrodija
Music Career
Di' Ja started her music career in 2008 where she first launched her very first single "Rock Steady".
However, her very first single was nominated for the "Best Urban/R&B Single" which is the Canadian Radio Music Award in 2009.
In addition, back then in 2008 where she started her music career.
The songwriter and singer won the "Best New Artist" which is the Beat Music Awards in 2008.
However, this has fairly increased her music career back then in Canada.
In 2012, Di'Ja launched numerous songs consisting of "Dan'Iska (Rudebwoy)", "Hold On (Bachelor's Degree Damuwa)" and "Just how Can We Be Friends".
However, She was in Canada when she launched these songs, and also the tracks showed her ability to the followers she had then.
With the assistance of her manager, she fulfilled met Don Jazzy.
But she made a statement that she really did not expect to meet the Nigerian maestro producer.
When they reached the Mavin studio, she was sharing her songs with some of the guys around when Don Jazzy strolled in.
"It was both amazing as well as frightening," she states. Don Jazzy paid attention to 2 of her tunes as well as liked the songs.
In fact, she was technically signed for 8 months deal with Mavin Record.
They started working together and released her first song with Mavin Record the day she was signed (that was on February 14, 2012) with titled "Yaro"
In May 2014, Di'Ja was included on "Dorobucci" together with Don Jazzy, Dr. SID, Tiwa Savage, D'Prince, Reekado Banks, and Korede Bello.
Later the exact same year she was included in hit tracks like; Adaobi, as well as Looku Looku.
Di' Ja Songs
The songwriter and singer have released numerous albums including single and featured music. Here is the list of Di' Ja songs.
"How Can We Be Friends" – 2012
"Dan'Iska (Rudebwoy)" – 2012
"Hold On (Ba Damuwa)" – 2013
"Dorobucci" (with Don Jazzy, Tiwa Savage, Dr. SID, D'Prince, Reekado Banks, and Korede Bello) – 2013
"Adaobi" (with Reekado Banks, Korede Bello, and Don Jazzy) – 2014
"Falling For You" – 2016 (Videography)
However, in December 2014, she launched her largest hit single "Aww," a track which o viral and the video is included in this post.
Awards and nominations
She has been nominated for many awards and she has also won one award back in 2008.
However, here are the list of her awards and nominations;
Best New Artist – Beat Music Awards (2008) – Won
Best Urban/R&B Single – Canadian Radio Music Awards (2009) – Nominated
Most Promising Act to Watch – Nigeria Entertainment Awards (2014) – Nominated
Di' Ja Twitter and Instagram
You can find her on social media such as Twitter and on Instagram. Here is the account username if you want to follow her.
Di' Ja Net worth
When considering all her assets and endorsement deals.
Di' Ja is said to worth an approximated total assets of $400,000 US Dollar, according to a number of resources, Her profits are from music and endorsement deal with Globacom Nigeria.
Di' Ja Photos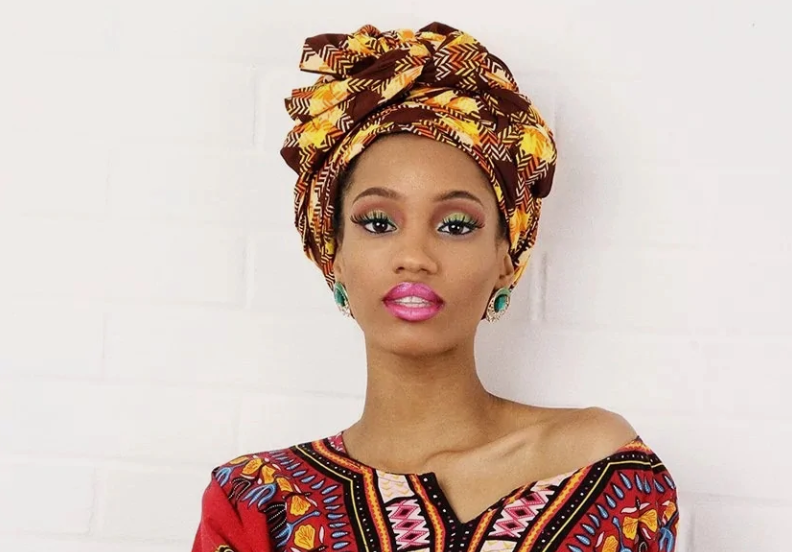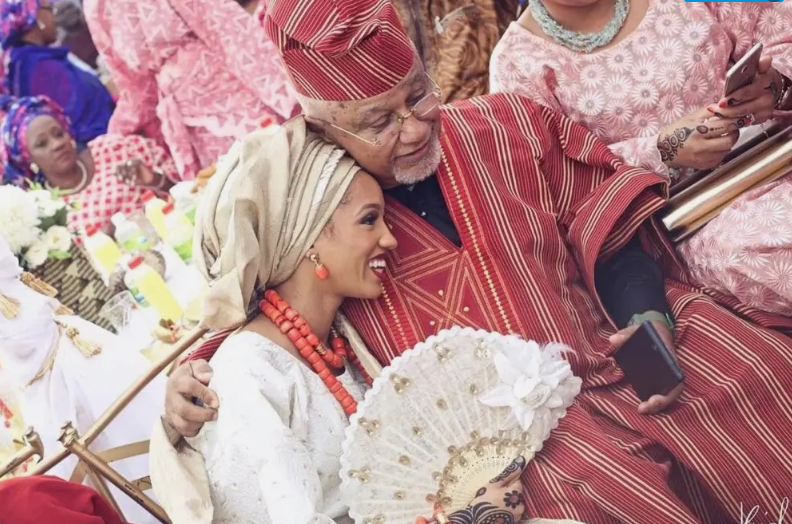 Source: buzznigeria.com and informationcradle.com