Notifications can be the fastest way to receive messages, guides, and reminders from your favourite apps. But some apps can choose to float your phone with streams of unwanted pop-up ads and push notifications, the results can often be so frustrating.
Immediately you turn on your mobile data or connect to a WiFi, dozens of malicious websites and apps can take this advantage to display loads of ads and notifications on your screen. Most of these notifications can be relevant, but others can be so annoying, especially ones from unknown apps and sites. It okay to just slide them off your notifications bar, but sometimes they just won't go away.
This post will guide you through different ways you can permanently block unwanted ads and notifications from showing up on your phone.
1. Turn off background data for certain apps
Most push notifications won't just show on your screen without any access to internet connectivity. By default, all apps can access your phone's internet connection immediately when it turned on. Even if you don't open those applications, they can still make use of your data in the background. So it always necessary to turn off your phone's background data for insignificant apps. This can often prevent unwanted pop-ups ads and notifications coming from those apps from showing on your phone's screen.
Follow these steps to turn off background data from certain apps.
Go to your phone settings
Select Apps & notifications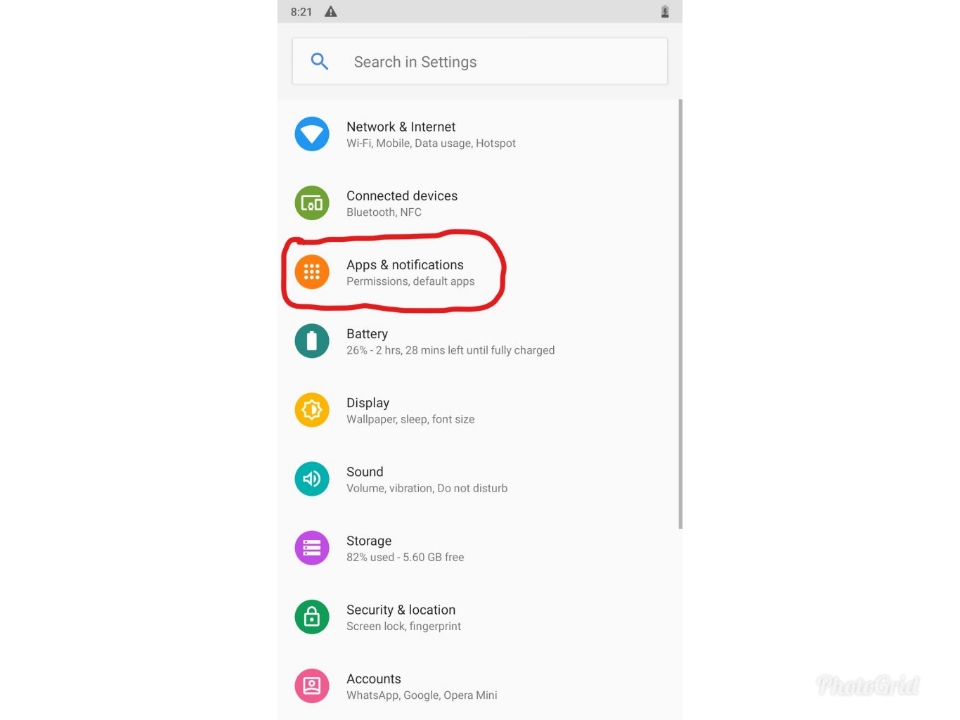 Scroll down and click on see all apps. This will expand all number of available apps on your phone.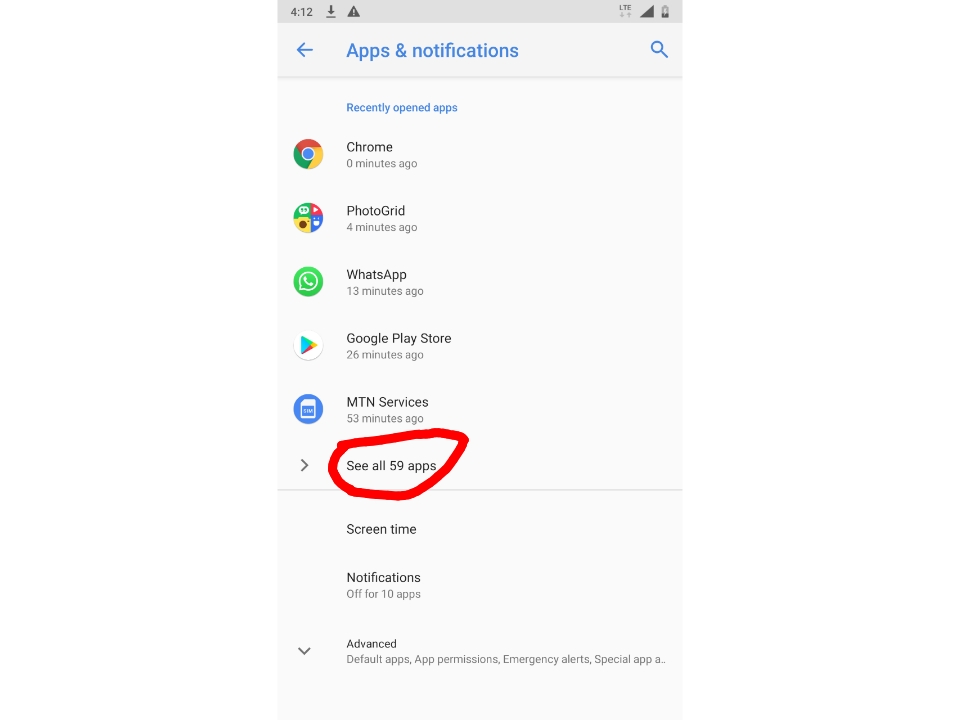 Among the list of apps, select the one you would like to restrict access to background data.
Click on data usage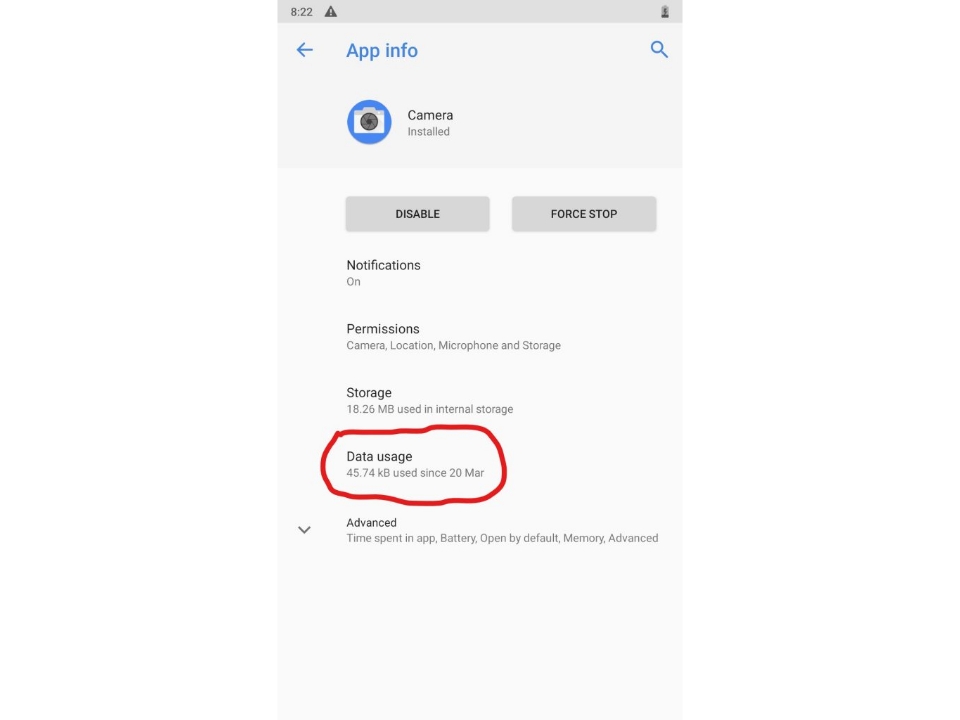 Deactivate the toggle button to disable usage of mobile data in the background.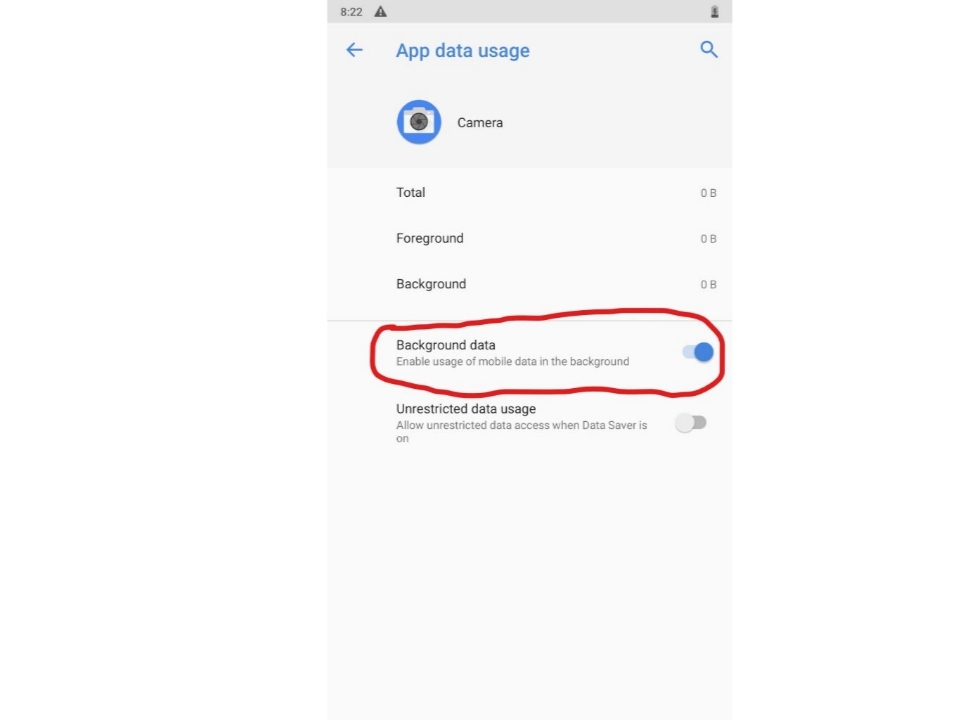 With these steps completed, you have successfully restrict the App's usage of data in background. This will stop the app from showing any notifications when you're connected to the internet.
2. Block notifications and ads in status bar
Status notifications and ads are the most common type of notifications. They are usually displayed on the status bar which is located at the top of your phone. You can sometimes slide them away, but that won't permanently solve the problem. They'll just keep reappearing and ruining your mode. Thankfully, both the status notification and the push notification can be blocked easily. You don't have to visit your phone settings Anytime they appear again, just follow these simple steps to permanently block them from showing up in the future
Scroll down your status bar
Hold down the notification or ad you wish to block
You will find an option to "block notification" or "keep showing"
Clicking on block notification will stop those notifications coming from any app
Same method also applies to push notifications
3. Disable "show notifications" for certain apps
It true that majority of pop-ups and notifications need internet connection, but some can occur offline too. You can as well restrict certain apps from showing any notifications by just toggling a single button. Even if you still value some part of the notifications and at the same time choose to block some miscellaneous, Simply following these steps will help.
Go to your phone settings
Select Apps & notifications
Scroll down and click on see all apps. This will expand all number of available apps on your phone.
Among the list of apps, select the one you would like to stop receiving notifications
Click on notifications (it often the first on the list for some phones)
Deactivate the show notifications toggle if you choose to block all types of notifications from the app. But if you still want some desired ones to show, scroll downward and uncheck each boxes only to stop notifications inline with the boxes.
Doing so will allow android to block the App's notifications from appearing on your device
4. Track and block full-screen pop-up ads
Have you ever use your phone only for a pop-up ad to hijack and take over your entire screen? Yes, some malicious softwares can display full-screen advertisements, even if your using another application. Trust me some ads can make you ask if you're actually in control of your smartphone.
Whenever you find your phone's UI being hijacked by an ad that seems to come out of nowhere, just do the following to track it down and disable it.
Click on the overview (or recent) button to see lists of currently running apps. By doing this, the name or logo of each apps currently running on your phone will be displayed. This will also include the app responsible for the pop-up ad.
Hold down the app name(or icon) until a box appears, then tap on the "App info" button. This will take you directly to the info screen for the application sending those ads. You can either uninstall or force stop the app from there.
If step 2 isn't working, try this instead:
Close the overview by hitting on the home button
Move to your phone settings -> Apps & notifications -> see all apps.
Select the app responsible for the ad and click on the uninstall button to kick the app out from your phone and solve your problem. If you can't find the uninstall button, or if it not highlighted, just move on to force stop it.
5. Block notifications and ads from web browsers
Notifications can also come from your web browser extensions. Imagine turning on your mobile data only for opera mini to blast you with tons of news updates and social media alerts. Turning off background data for these browsers can help, but an effective way is to simply disable notifications from their settings. This process varies with different browser versions.
How to block browser notifications in Google Chrome
On your Android phone or tablet, open the Chrome app
to the right of the address bar, tap more
select settings
Scroll and click on notifications
Toggle the button off if you want to stop receiving any form of notifications or scroll to check or uncheck the boxes if you'll still prefer certain types of notifications to show.
If you receive notifications or ads from a web browser, it's probably not the browser itself sending those… Some can be websites you previously subscribe to be receiving notifications some time ago. You may have done it mistakenly, or you may just have complied with their persistent urge to sign-up for newsletters without realising that it going to be a nightmare. Either way, you can still cutoff notifications from specific sites.
How to block pop-ups and site notifications in Google Chrome
BLOCK SITE NOTIFICATIONS
Open the Chrome app
Tab on the more icon
Select settings
Scroll down to advance settings
Under the advanced settings, select site notifications
Deactivate the Ask before sending (recommended) toggle. (Once you do, the name of this menu item changes to Blocked)
BLOCK POP-UPS
Still under the site settings select pop-ups and redirects
Deactivate the pop-ups and redirects toggle. Doing so will block all sites from showing popups and redirects