When it comes to handling our electronic gadgets, we're always eager to give it the required care that will guarantee long life, safety, and maximum usability.
Many people do advise against using your mobile phone or laptop while it's charging. This is mostly due to several misconceptions about such actions having a negative impact on the battery's life, or in worse cases, causing phone explosion. While it sometimes holds true that using your mobile phone while charging can often cause it to generate heat, or slow the charge. But in an adverse case of damaging the battery or causing an explosion, lots of other factors needs to be considered. These includes:
Quality of charger
Device usage and activity
Phone design
Each of these 3 factors contribute to how a battery will be affected if used while charging. Let discuss each of them.
QUALITY OF CHARGER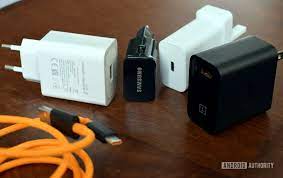 When it comes to mobile phone chargers. There are a wide number of charger brands available on the markets. If you misplace your original charger, you can be faced with the option to switch to a third-party charger brand. The quality of your device's charger go far in determining the battery's safety most especially if used while charging. A perfectly design charger should contain all safeguards to compensate with the battery in different situations so you'll have nothing to worry about cases of damage or explosion.
Possible causes of battery explosion or electrocution during charging is ascribed to the usage of faulty or cheap charger brands. For the safety of both the battery and the phone user, a charger must be perfectly isolated from high voltages and frequency coming from the mains. Poorly designed chargers will leak mains voltage, and the mains voltage is often the reason for battery explosion. If you feel any tingling sensation during charging, or if the touch screen registers false touches(or stop responding), then your charger is most likely not isolated well enough, and you should immediately dispose of the charger and buy a new one.
PHONE USAGE AND ACTIVITY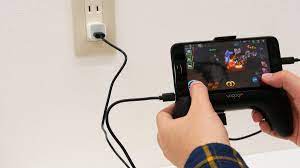 The safety of your mobile phone or battery when used while charging is greatly dependent on your device's activities during the charging process. Using your phone while charging means your phone battery is simultaneously going through the process of charging and discharging and no doubt that will simply slow down the charge or halt it.
More specifically, if you're doing mild activities like texting, that won't use much power and your phone can charge pretty well. However, watching videos or playing intensive games will end up putting the battery in a lot of stress as the battery is trying to pick up charge and then deliver up the charge at the same time. It's something like trying to fill up a car while driving it. So if you're charging phone and running heavy applications, will it only slow the charge and charge the phone at the same time?. Nope, it additionally risks an explosion. In other words using a phone intensively while charging may cause the phone to overheat as the electronics inside the phone might also overheat if the battery is heating up.
PHONE DESIGN
Can you recall when your phone refuses to charge when you weren't using it charger. Or do you often see a pop up notification alerting you that your phone temperature is very high. Yes, Modern smartphones and other gadgets now include multiple safeguards to prevent dangerous situations. These can include: –
The charger circuit automatically disconnects from battery if phone overheat or if moisture is detected inside the USB port.
Overcharge protection… so you have nothing to worry about if you sleep off while charging overnight.
Phone or laptop processor (CPU + GPU) switches to lower speeds as temperature increases
Charging rate is lowered as temperature increases
The OS or charging software alerts user once a temperature limit is reached
Coupled with those, a phone with a metallic covering is more likely to generate much heat than phones with plastic coverings. With all these additional protections associated with an excellent phone design, you entirely have nothing to worry about high temperatures and phone explosion.
CONCLUSION: If you're using a genuie charger, using your phone for mild activities, and your phone is perfectly design to meet safety measures. There is entirely no problem with using our phone while charging.