Are you a Nigerian wanting to get your own shot of the covid-19 vaccine? Here's a step by step guide on how to register for the covid-19 vaccination in Nigeria
It been couple of weeks now since supplies of the Oxford Astrazeneca covid-19 vaccine arrived Nigeria from the covax initiative. Without delay, Nigeria has already start rolling out the vaccines to citizens who are willing and eligible to get vaccinated. The vaccine has been distributed across the country, sequencing from the government officials to the frontline health workers and to the masses.
The vaccination campaign is being handled by the National Primary Health Care Development Agency (NPHCDA). And they demand all eligible citizens of Nigeria who are willing to receive a shot of the vaccine to fill the registration form through their online platform.
Sadly, some Nigerians are finding it challenging to accept the vaccine brand, following cases of blood clotting recorded by some countries about the Oxford astrazenecca vaccine while other Nigerian still don't see the need to take the vaccine.
However, if you've cast all doubts and finally made up your mind to receive your own shot of the coronavirus vaccine, here's how to register for the covid-19 vaccination in Nigeria.
Remember, you must be 18 and above to be eligible to collect the vaccine
Steps on how to register for covid-19 vaccination in Nigeria
Step 1
Click on the link to open the NPHCDA registration portal. Or open your chrome browser and type in this webpage nphc.da.gov.ng/publicreg/ to take you directly to the form as shown below.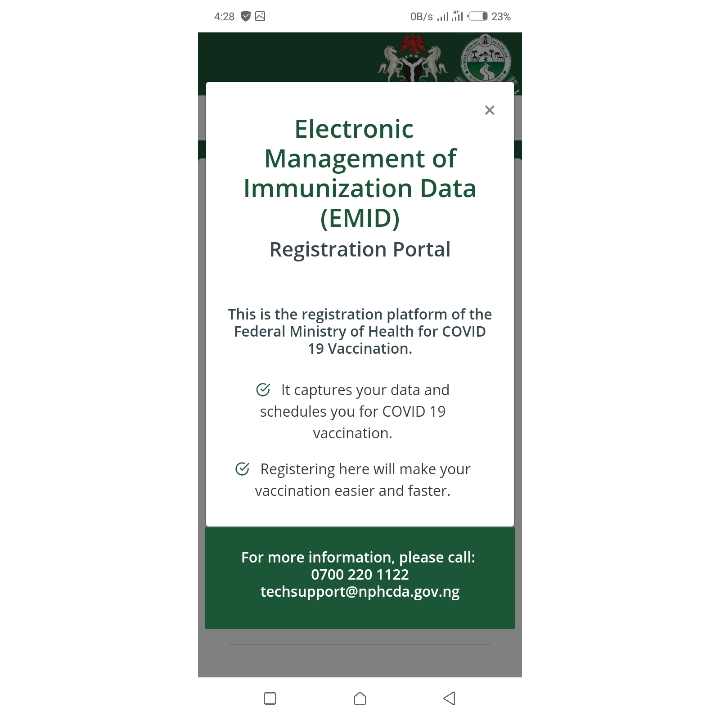 Step 2
Close the pop-up screen that appears by clicking on the ( x ) button to view the main form. You may also see a popup alert, requesting to allow to use the device location. Click on allow.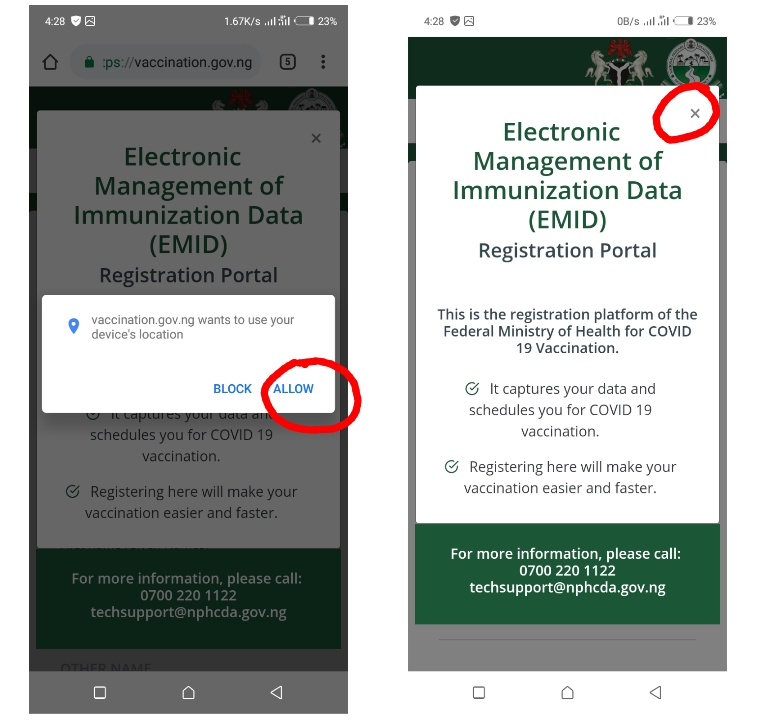 Step 3
Follow the form procedures and input all the required data, including your name, date of birth, phone number, and email address.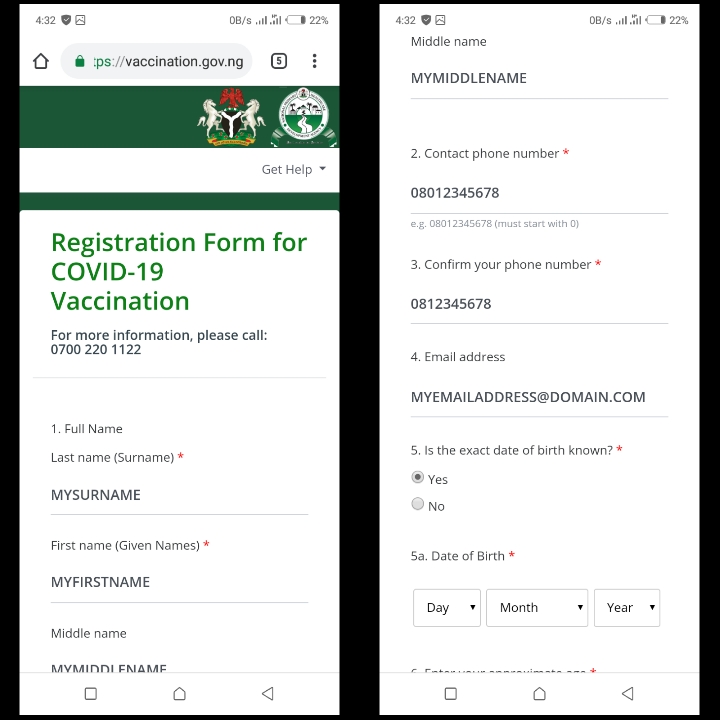 Step 4
After filling the form, ensure to cross check your data and confirm it right. Proceed to click on submit (the green button at the bottom).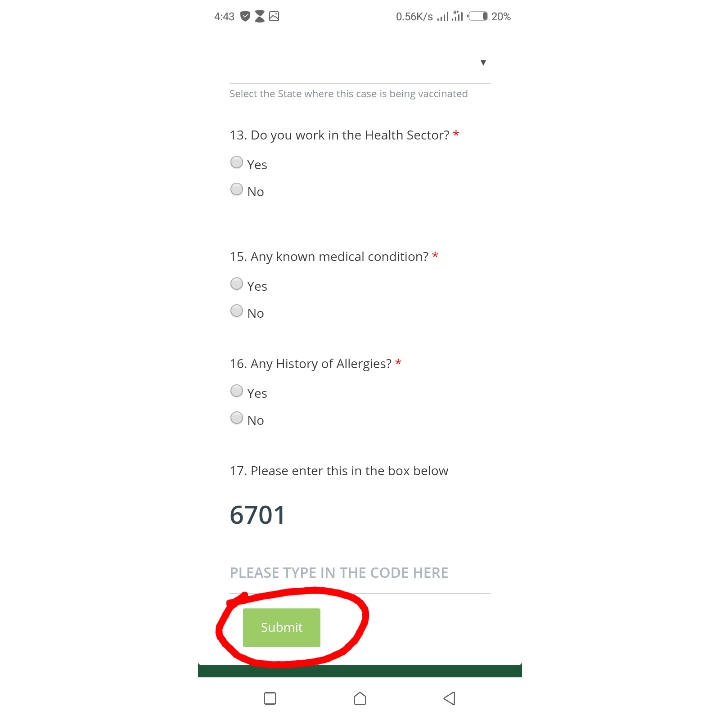 Step 5
Two pop-ups will appear before you're finally taken to your vaccination ID. At each instance, click on "Yes" and "OK" respectively.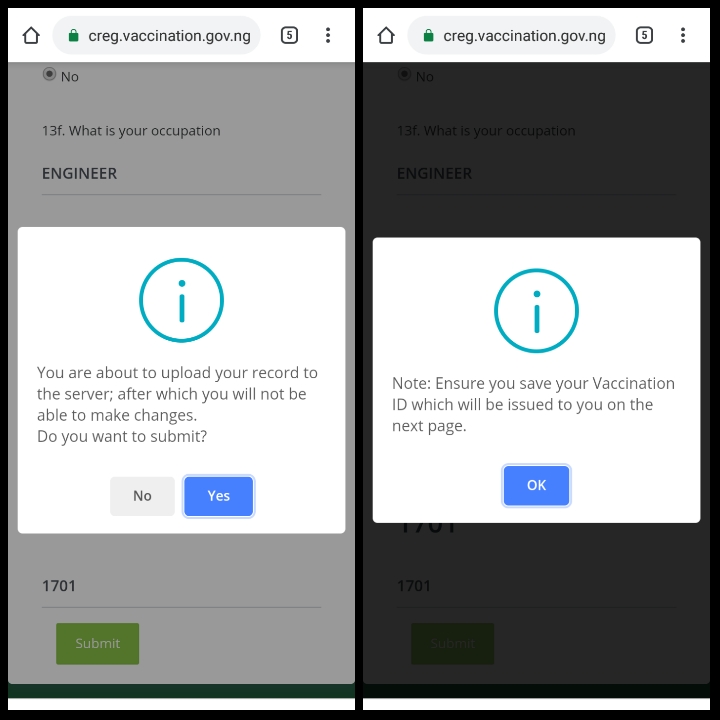 Step 6
Allow for some seconds for the site to generate your vaccination ID. After the screen finally shows up with your vaccination ID, screen shot it or copy it as you desire.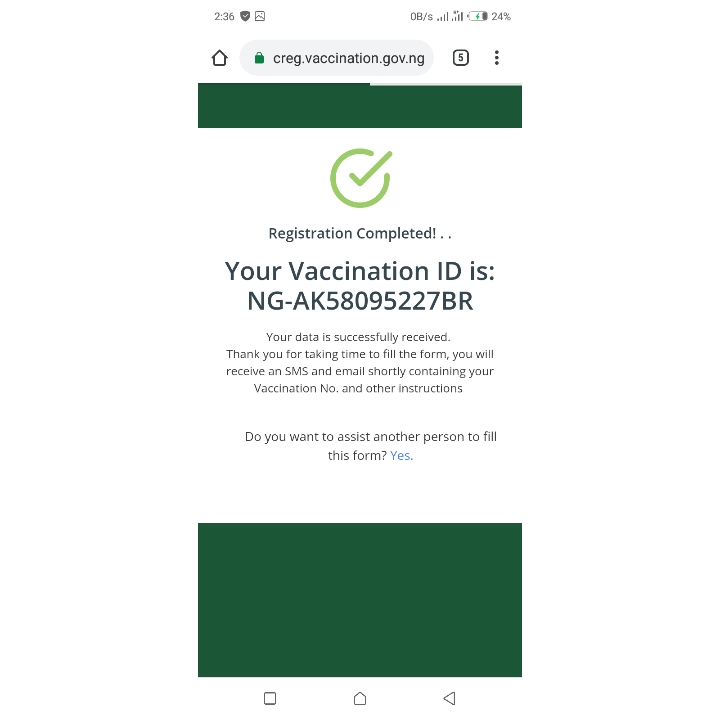 Wait to receive an sms and email containing your vaccination No. and other instructions as stated on the screen.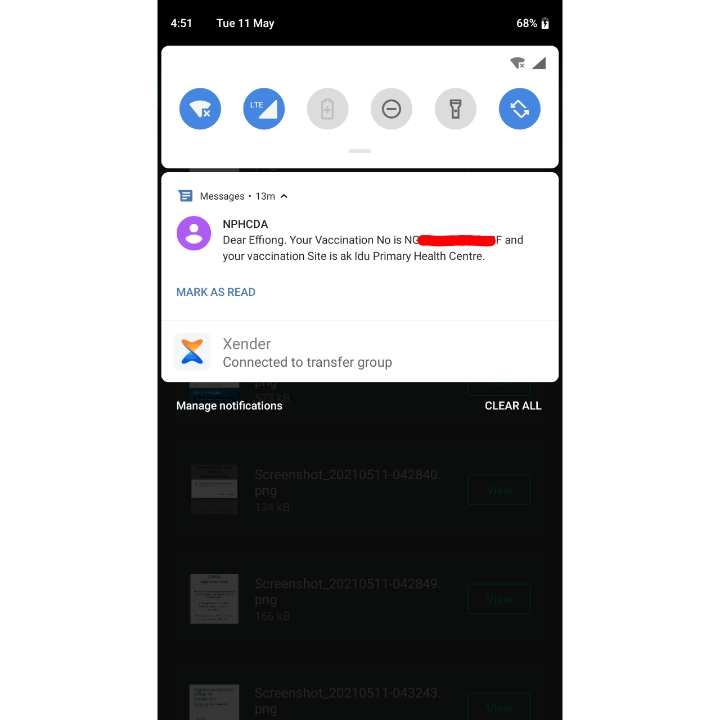 Your covid-19 vaccine registration is finally over. When you're ready to get vaccinated, you'll take your vaccination No. and ID to the health center at which you selected from the form to receive your jab.
Hope you really find this guide on how to register for covid-19 vaccination in Nigeria helpful.