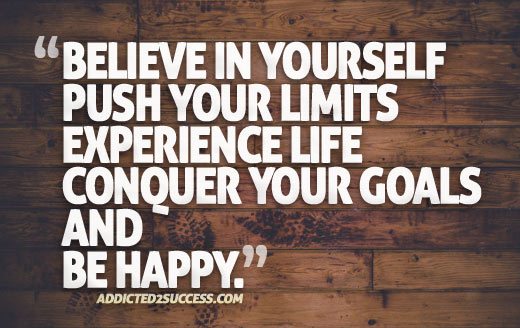 Inspirational quotes can help you achieve your goals or help you realize your full potential. Quotes are more than simply words; they're also words of encouragement. When you're on the verge of giving up or struggling to push yourself to the next level, that's exactly what you need.
Whether you're attempting to start something new or achieve a major life goal, knowing how to motivate yourself and train your brain for success can be beneficial. We must recognize as leaders, entrepreneurs, and managers that everything we think is really important.
We must think of successful, motivating, and inspiring thoughts if we want to be successful. When you actively choose to think positively, however, you turn the situation into an opportunity for growth, helping you become a better problem-solver and leader
To overcome adversity, all you have to do is take action, leave your comfort zone, invest in personal growth, and put in the necessary effort. Remember that the correct inspirational quote at the right time can make a difference in your life and help you achieve your goals.
Therefore, in this article, we will be looking at the best Inspirational quotes that will lead you to greatness and success.
Inspirational Success Quotes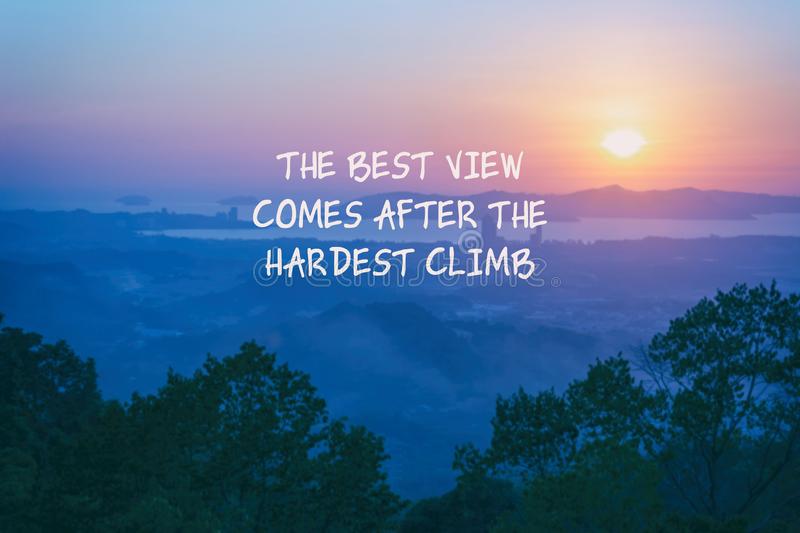 "I hated every minute of training, but I said, 'Don't quit. Suffer now and live the rest of your life as a champion." – Muhammad Ali
"Every champion was once a contender that didn't give up." – Gabby Douglas
"I never dreamed about success. I worked for it." —Estée Lauder
"The difference between successful people and very successful people is that very successful people say 'no' to almost everything." – Warren Buffett
"Success is not final; failure is not fatal: It is the courage to continue that counts." — Winston S. Churchill
"There are three ways to ultimate success: The first way is to be kind. The second way is to be kind. The third way is to be kind." —Mister Rogers
"It is better to fail in originality than to succeed in imitation." — Herman Melville
"Develop success from failures. Discouragement and failure are two of the surest stepping stones to success." —Dale Carnegie
"Success is getting what you want, happiness is wanting what you get." ―W. P. Kinsella
"The only place where success comes before work is in the dictionary." –Vidal Sassoon
Inspirational Quotes For Work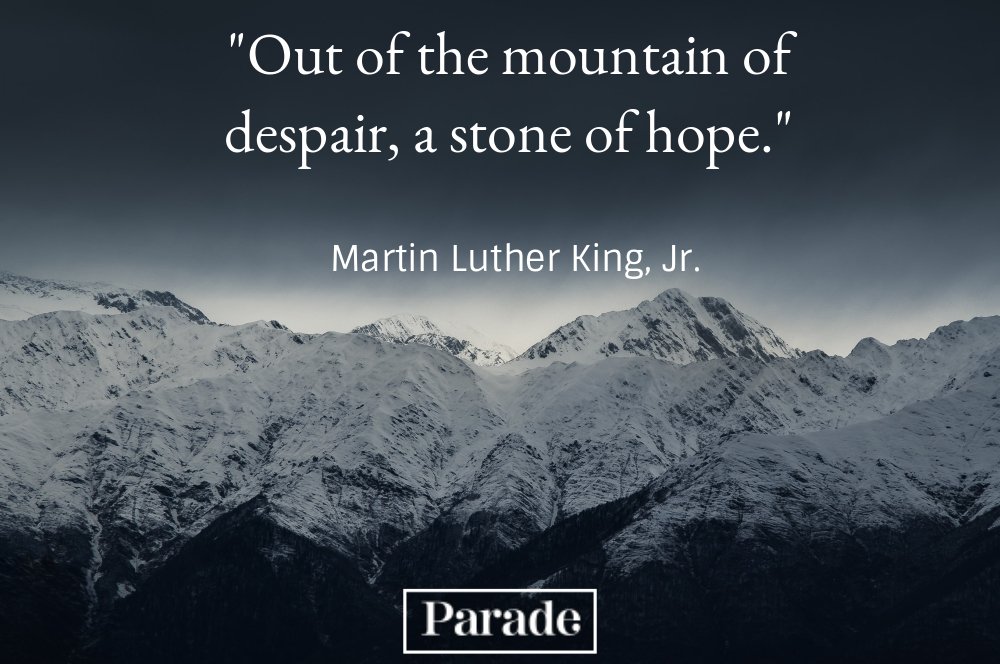 "Concentrate all your thoughts upon the work in hand. The sun's rays do not burn until brought to a focus. " — Alexander Graham Bell
"Hard work beats talent when talent doesn't work hard." – Tim Notke
"Don't say you don't have enough time. You have exactly the same number of hours per day that were given to Helen Keller, Pasteur, Michelangelo, Mother Teresa, Leonardo Da Vinci, Thomas Jefferson, and Albert Einstein." – H. Jackson Brown Jr.
"It's not about better time management. It's about better life management" — Alexandra of The Productivity Zone
"Opportunity is missed by most people because it is dressed in overalls and looks like work." — Thomas Edison
Inspirational Quotes For Employees
"It's not the load that breaks you down, it's the way you carry it." – Lou Holtz
"If you're offered a seat on a rocket ship, don't ask what seat! Just get on." – Sheryl Sandberg
"If you hear a voice within you say 'you cannot paint,' then by all means paint and that voice will be silenced." – Vincent Van Gogh
"Very often, a change of self is needed more than a change of scene.' – A.C. Benson
"We are what we repeatedly do. Excellence, then, is not an act, but a habit." – Aristotle
Inspirational Quotes For Students
"Education is the most powerful weapon which you can use to change the world." — Nelson Mandela
"Take the attitude of a student, never be too big to ask questions, never know too much to learn something new." —Augustine Og Mandino
"The most difficult thing is the decision to act, the rest is merely tenacity." —Amelia Earhart
"You've got to get up every morning with determination if you're going to go to bed with satisfaction." — George Lorimer
Inspirational Business Quotes
"The big lesson in life is never be scared of anyone or anything." – Frank Sinatra
"You don't need to see the whole staircase, just take the first step." – Martin Luther King Jr.
"Focus on being productive instead of busy." – Tim Ferriss
"Be happy with what you have while working for what you want." – Helen Keller
"I didn't get there by wishing for it, but by working for it." – Estee Lauder
Inspirational Quotes For Women
"If you want something said, ask a man; if you want something done, ask a woman." – Margaret Thatcher
"Think like a queen. A queen is not afraid to fail. Failure is another stepping stone to greatness." — Oprah Winfrey
"Whenever you see a successful woman, look out for three men who are going out of their way to try to block her." – Yulia Tymoshenko
"No woman wants to be in submission to a man who isn't in submission to God!" ― T D Jakes
"The thing women have yet to learn is nobody gives you power. You just take it. " ― Roseanne Barr
Inspirational Quotes For Men
"One man with courage makes a majority." – Andrew Jackson
"The successful man will profit from his mistakes and try again in a different way." – Dale Carnegie
"He is a wise man who does not grieve for the things which he has not, but rejoices for those which he has." – Epictetus
"One secret of success in life is for a man to be ready for his opportunity when it comes." – Benjamin Disraeli
"A successful man is one who can lay a firm foundation with the bricks others have thrown at him." – David Brinkley
Best Inspirational Quotes
"Believe in yourself, take on your challenges, dig deep within yourself to conquer fears. Never let anyone bring you down. You got to keep going." – Chantal Sutherland
"Success is walking from failure to failure with no loss of enthusiasm." –Winston Churchill
"Trust because you are willing to accept the risk, not because it's safe or certain." –Anonymous
"A walk to a nearby park may give you more energy and inspiration in life than spending two hours in front of a screen." – Tsang Lindsay
"I can and I will. Watch me." – Carrie Green
"I am thankful for all of those who said NO to me. It's because of them I'm doing it myself." – Wayne W. Dyer
"Things work out best for those who make the best of how things work out." –John Wooden
"Whenever you see a successful person you only see the public glories, never the private sacrifices to reach them." –Vaibhav Shah
"We cannot solve problems with the kind of thinking we employed when we came up with them." — Albert Einstein
"When you change your thoughts, remember to also change your world."—Norman Vincent Peale
"Take up one idea. Make that one idea your life–think of it, dream of it, live on that idea. Let the brain, muscles, nerves, every part of your body, be full of that idea, and just leave every other idea alone. This is the way to success." –Swami Vivekananda
"Stay away from those people who try to disparage your ambitions. Small minds will always do that, but great minds will give you a feeling that you can become great too." — Mark Twain
"Great minds discuss ideas; average minds discuss events; small minds discuss people." –Eleanor Roosevelt
"Nature has given us all the pieces required to achieve exceptional wellness and health, but has left it to us to put these pieces together."—Diane McLaren
A successful man is one who can lay a firm foundation with the bricks others have thrown at him." –David Brinkley
Conclusion
Quotes are extremely valuable and necessary in both business and everyday life. Quotes are quick bursts of wit and insight that we may return to whenever we need them. They can also provide us with advice in times of need, provide us with inspiration in times of hardship, and motivate us in times of adversity.
But keep in mind that success isn't final and failure isn't forever too. What matters most is the motivation we choose. While reading through this list, I recommend writing down some of the inspirational quotes that stick out to you. We hope you find a few that you enjoy and can return to on a regular basis to Stay Inspired.
Please if love this article leave us a comment.