So what is Kiddwaya net worth?
As we all know, Kiddwaya is a young Nigerian who has recently gained so much fame following his participation in the Big Brother Naija 2020 Lockdown Edition.
Today, he is a well-known reality star, and he has a fairly large fan base across the country.
We all know that the Big Brother Naija show is a reality show that has blessed a lot of Nigerian youths who have participated.
So many young people struggle to register for this show just so as to win the cash.
However, some rich folks have also been signing up for this show lately.
One of such people is Kiddwaya.
Although he is actually from a very rich home, Kiddwaya decided to join the Big Brother Show.
In a statement, he said he didn't actually sign up for the cash prize.
He further said he only attended the show to cash some fun and connect with new people.
Today, although he didn't win the show, he surely gained something from it.
By attending the BBN show, Kiddwaya has gained so much fame across the country.
Today, he has a huge follower base across social media platforms.
In this article, we are going to look at the biography of Kiddwaya, and also some other interesting facts which you probably didn't know about him.
So without taking any more time on this intro, let us get down to the body of this article.
Biography of Kiddwaya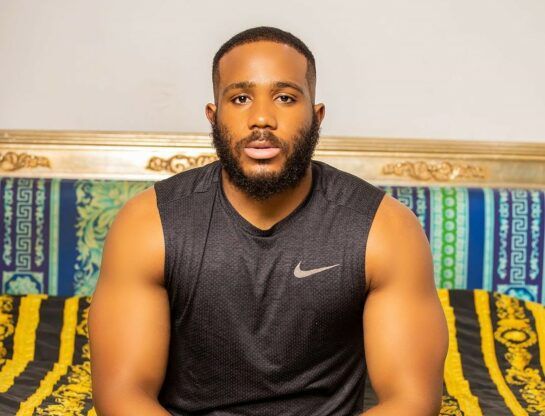 Terseer Waya (aka Kiddwaya) is a Nigerian entrepreneur and reality TV star who was born on the 5th of March 1993.
This young man was born to the Nigeria billionaire businessman 'Terry Waya', and his wife Susan Waya.
His father is a lover of luxury things.
He is even often called Mr. Versace, as a result of how he flaunts his expensive Versace assets on his social media timelines.
On the other hand, Kiddwaya's mother is a businesswoman, Politician, Philanthropist, and Activist.
Kiddwaya Education
After his primary and secondary education, Kiddwaya proceeded to Nottingham Trent University in England.
This was where he obtained a degree in Business Management.
After graduating from his degree program, he then furthered to a Masters Degree in International Business.
Ever since 2011, he has been alternating between London and Nigeria.
Kiddwaya Career
As a young man and business management graduate from a rich home, Kiddwaya is indeed lucky.
Today, he heads so many companies that have been handed over to him by his father.
Aside from the ones handed to him by his father, Kiddwaya also owns a couple of companies.
He is currently a co-founder of AK Exports.
This is a company that assists in the export of homegrown farm products in Nigeria to other countries.
He is also the Executive Director of Valley Agriculture and Foods.
Just as the name implies, this company focuses on the Agricultural sector.
Furthermore, Kiddwaya has also created an entertainment company called "VIW".
This is a UK-based company that focuses on the discovery of local talents for grooming in the entertainment industry.
Kiddwaya Relationship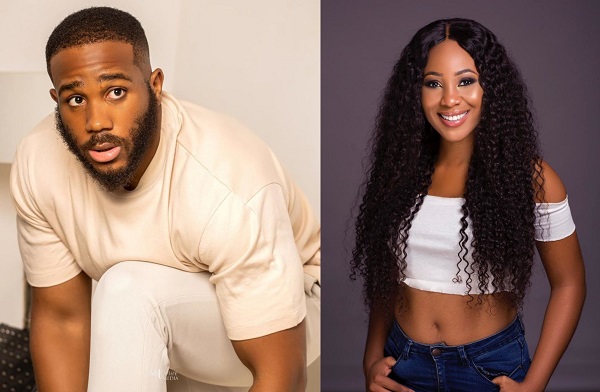 When Kiddwaya was still in the Big Brother Naija Show, he was involved in a romantic relationship with a fellow housemate called Erica Nlewedim.
After he left the house, he claimed that he was again single.
According to reports from different publications, Kiddwaya's longest relationship was said to have lasted for four years.
Kiddwaya in Big Brother Naija House
While Kiddwaya was at the Big Brother Naija House, he had a confident and likable personality.
He often told the housemates that he was from a rich home and that he spent about $8,000 to get a private jet from Abuja to Lagos during the Covid-19 Lockdown.
He also told his housemates that he didn't sign up for the show to win the cash prize of N85 Million Naira.
Rather, he joined the show to have some fun and connect with people.
Greatest Achievement
Kiddwaya was once asked about his greatest achievement in life.
In a response to this, he said it was venturing into the Health and Fitness space.
He even said he used to be a bit chubby, but health and fitness have transformed him.
Kiddwaya Relationship With Terry Waya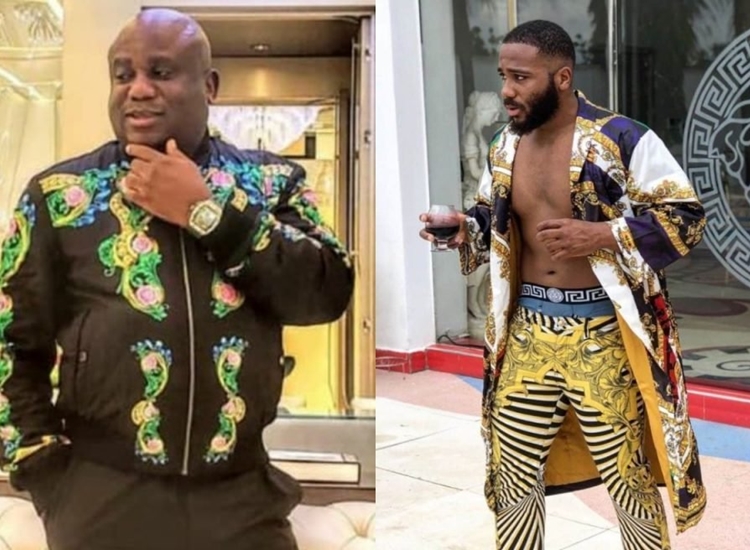 Like I have said earlier, Kiddwaya is a son to Terry Waya.
Terry Waya is a billionaire businessman who has made so much from business through the years.
He is currently 55 years old, and he is from the Tiv Region in Middle Belt, Benue State, Nigeria.
Although he is an indigene of Benue State, Terry Waya used to live in Kaduna with his family.
This was where he used to do business.
All his children grew up in Kaduna State.
There in Kaduna, his children used to help him in his business.
After numerous years of living in Kaduna, Terry Waya then moved to Abuja with his family.
This was where he met with success.
When Terry Waya found out that Kiddwaya was making plans to join the Big Brother Show, he objected to the idea.
Kiddwaya was the one in charge of so many things in the house, so his absence was quickly noticed.
When Terry Waya asked about the whereabouts of Kiddwaya, he was told that he had flown out of Abuja to Lagos.
Kiddwaya actually arranged a private flight with help and flew down to Lagos for the show screening.
Upon his return to Abuja, his dad asked him to isolate himself for 2weeks as required by the Covid-19 guideline.
While he was still in isolation, he passed through his uncles and family friends to persuade his dad into allowing him to attend the show.
As time went on, Terry Waya then agreed to Kiddwaya's decision.
He even disclosed that if he didn't get his father's blessings, he wouldn't proceed to the Big Brother Naija Show.
As a result of his presence in the Big Brother Naija Show, his dad 'Terry Waya' has gained so much popularity all over the country.
Kiddwaya on Social media
As expected, Kiddwaya is active on Social media.
He has active accounts on all major social media platforms.
Instagram
On Instagram, Kiddwaya can be gotten with the official handle @kiddwaya.
He has a total of 1.4 Million followers on this platform.
Twitter
On Twitter, Kiddwaya goes with the official handle @realkiddwaya.
He has a total of over 360k followers on Twitter, and they keep growing by the day.
Kiddwaya Cars, Houses, and Assets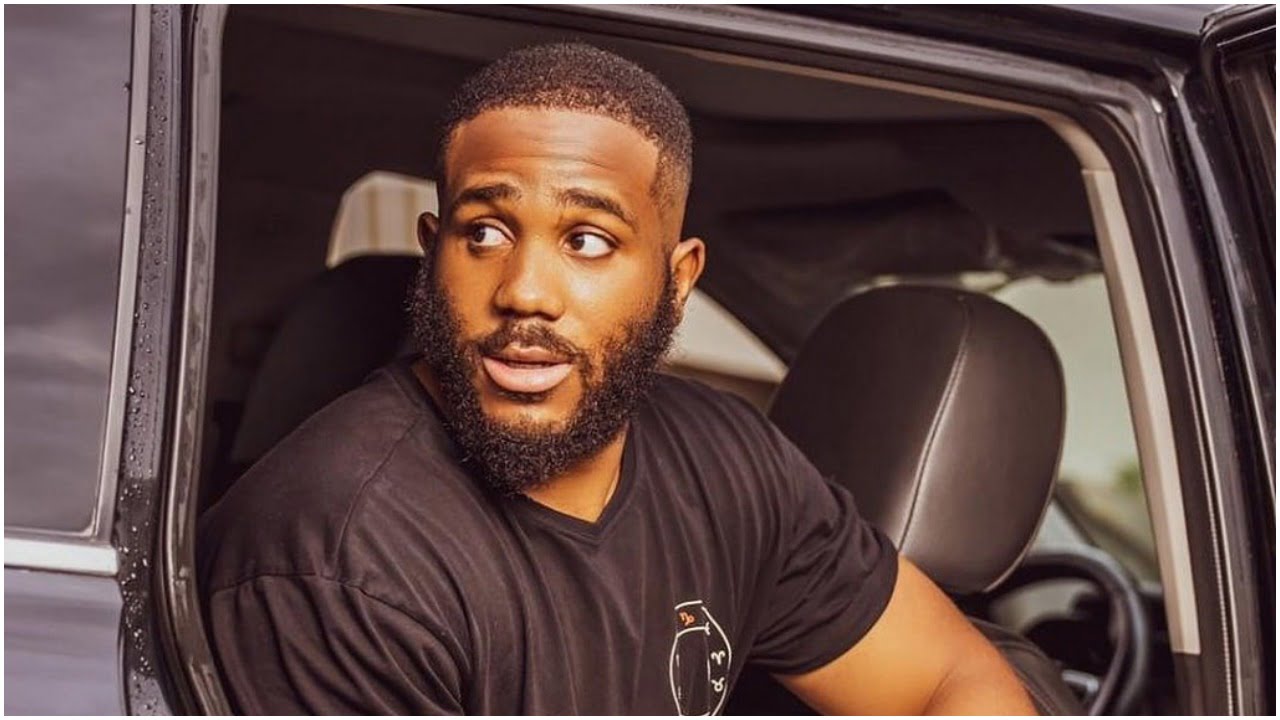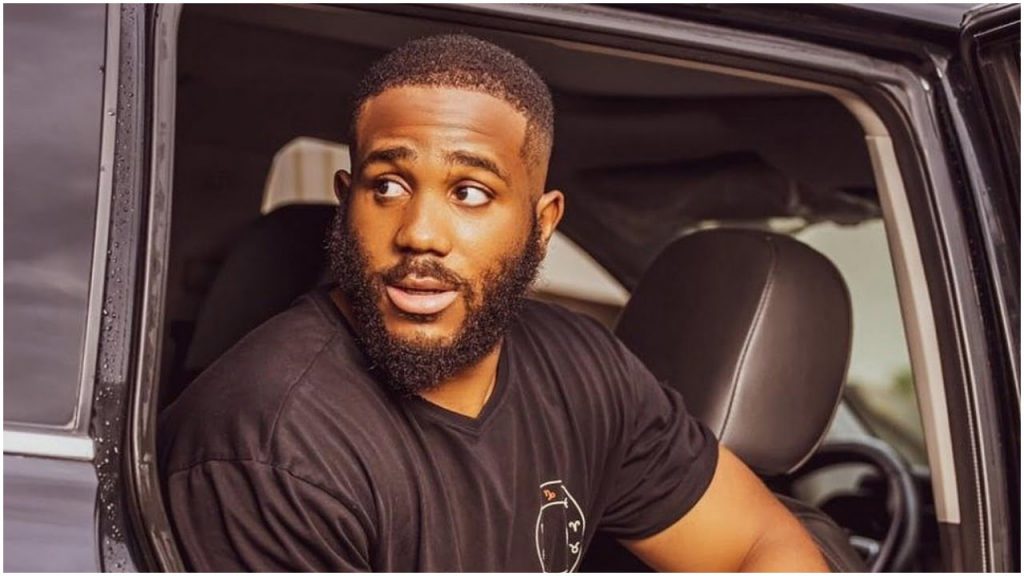 As a newly trending personality, everyone wants to know what and what Kiddwaya owns.
Here, we are going to look at some of his assets.
Kiddwaya Cars
Aside from the numerous luxury cars owned by his dad (Terry Waya), we do not know of Kiddwaya's cars.
There is no particular car that is linked to this reality star.
However, we do know that he owns a car.
Kiddwaya Houses
Currently, Kiddwaya lives with his family in their Abuja mansion.
He actually revealed this to fellow housemates during the Big Brother Naija Show.
Their Abuja mansion is well known for featuring so many Versace designs.
Although he has already made some money on his own, he still lives in his family mansion, and this idea is supported by most of his fans.
What is Kiddwaya Net Worth?
As a result of his numerous businesses and positions in different companies including his dad's, Kiddwaya makes a lot of cash.
As the son of a billionaire, he surely enjoys so much wealth.
While he was still in the Big Brother Show, he disclosed to Erica that his net worth was actually larger than what he had in the house.
Moreover, he also won several cash prizes while in the BBN House.
Although these cash prizes are not actually included in the net worth of this young man, he is surely still a rich person.
Currently, Kiddwaya has an estimated net worth of $200,000 Dollars.
With a net worth like this, we can safely say he was the richest housemate in the BBN house.
Conclusion Of Kiddwaya Net Worth
Having read this article, I believe you have discovered a lot of fun facts about Kiddwaya biography and his net worth today.
He is not just a reality TV star, but a creative businessman who holds a Masters's degree from Nottingham Trent University, England.
As a result of the Big Brother Naija Show, he has gained so much popularity across the nation.
With so much business and cash under his control, he surely isn't bordered by the outcome of the Big Brother Naija Show.
He lives a comfortable life, and he often flaunts his assets on his Instagram page.
If you are a fan of this reality star, then feel free to follow him through any of his social media handles as given in this article.
Having seen this, we do hope you actually found this article useful or interesting.
So far, that will be all we have on Kiddwaya.
When we get new updates about him, we will put them up here for you readers to read and always be updated.
Feel free to drop your comments below.
Good luck!
Source: thingstoknow.com.ng